Explore Unique Royal Holi Celebrations of Rajasthan
Holi is the festival of colors that have come to symbolize the cultural appeal of the country perfectly. Many tourists who visit India are enamored by the vibrant festive vibe of Holi and find the traditions and customs attached to this festival fascinating. For people in India however, Holi often becomes sadly just another holiday since they are all too familiar with the routine of the festival having celebrated it year after year. To break this pattern and enjoy the fun of Holi just as you experienced it for the first time, one of the best ways is to travel. The different surroundings, people, and unfamiliar customs can bring the charm back into the festivities for you, and the best place to do it is by attending the celebrations of royal Holi in Rajasthan. Rajasthan is a beautiful state that is unique in many ways due to the rich history, atypical landscape, food habits, and religious customs. The royal Holi celebration in Rajasthan is yet another example of the great cultural diversity of the state.
6 Unique and Culturally Holi celebrations in Rajasthan 2021:
1. Royal Holi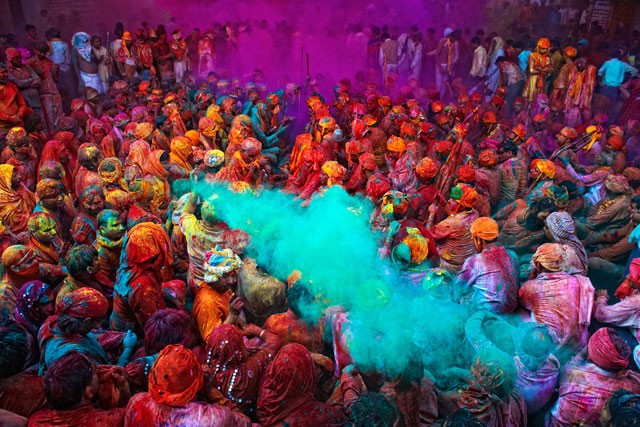 Holi celebrations in Udaipur, Jodhpur, and Jaipur are famous because they are called the royal Holi. Even Pushkar and Ranthambore also celebrate Holi the same way. The royal families take active participation in the Holi celebration every year. For example, the King of Udaipur fires the Holika pyre himself at the City Palace, while locals and tourists can witness it on the day of Holika Dahan. However, to be present there, you have to buy tickets. You can actually see how the royals keep themselves. From their attires to the cultural programmes arranged there, everything is regal there.
Date: 29th March 2021
2. Dhulandi Holi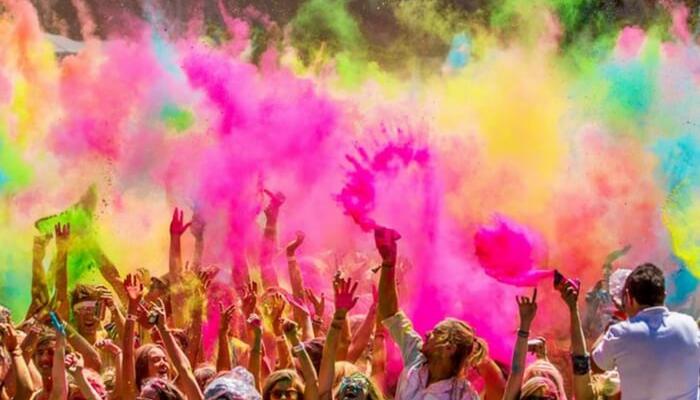 Dhulandi is celebrated as the end of the winter season and the beginning of the spring season. However, the legends say that Lord Krishna turned blue after he drank the demon's milk. In the later stage of his life, his mother Yashoda suggested him paint himself and Radha in the same bright color; and that is how the festival started. The Dhulandi Holi is specially celebrated in Jaipur. During this time, a special arrangement is made in various hotels. One of the hotels that you can head to is Khasa Kothi Hotel, which is a luxury hotel and is known for holding Holi function. This hotel becomes one of the tourist attractions in Rajasthan during Holi as tourists from foreign countries attend this function. Folk songs and dances are performed and traditional food is served.
Date: 29th March 2021
3. Mali Holi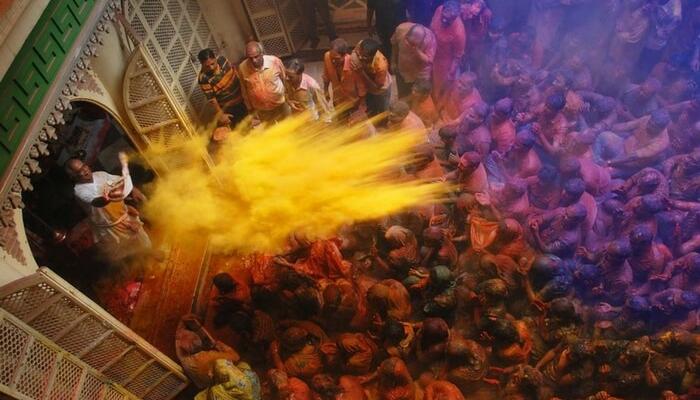 Mali Holi is played among the Mali community in Ajmer in which men throw colors on women, and the women reciprocate by beating the men with sticks. In this celebration, even the animals are colored. While you take your road trip to Rajasthan by car during Holi, you must visit Ajmer to experience this celebration.
Date: 28th-29th March 2021
4. Gair Holi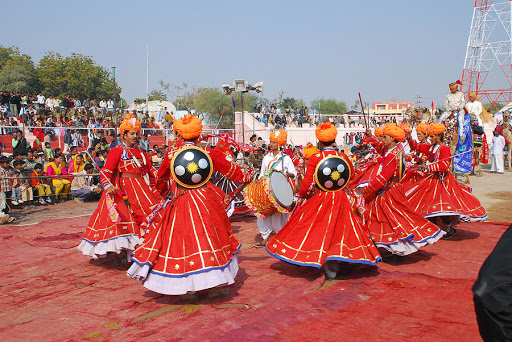 While you are visiting Ajmer on your road trip to Rajasthan, you will also be able to attend a different kind of celebration, which is called Gair Holi. To celebrate Gair Holi, men from at least 12 nearby villages gather in Ajmer and beat drums, play musical instruments, and you can see the entire city is dancing and having fun in the stimulating sound. While various kinds of sweets like Gujia, Malpoa, Laddu, etc are served to everyone, you will also be able to try thandai and bhang. Make sure you do not consume bhang in excess to avoid serious intoxication.
Date: 29th March 2021
5. Dolchi Holi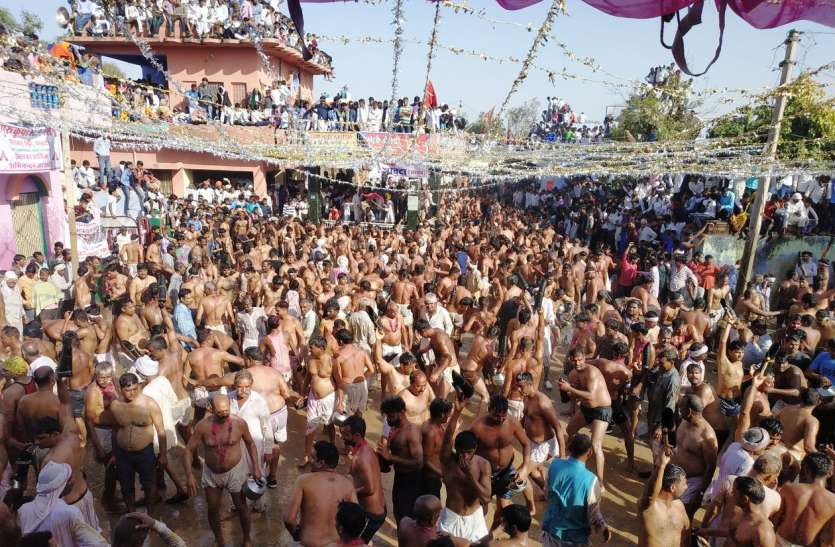 The way of celebrating Dolchi Holi is believed to be more than 300 years old. It is a specific tradition in which men throw water on other men in a particular vessel called Dolchi. This vessel is made of camel skin. This started with a rift between two communities, and the reason was food. Men from these communities started throwing water on each other in Dolchi to find resolute, which later became a tradition. Only men can participate in this tradition, while women and children can only watch from distance.
Date: 29th March 2021
6. Brij Holi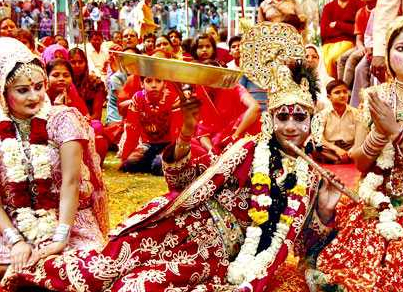 One of the things to do in Rajasthan during Holi is attending Brij Holi in Bharatpur. The tradition of this particular Holi was started by Raja Surajmal in the 18th century. Locals worship Lord Krishna in this festival. Men and women dress like Lord Krishna and Gopis and perform Raslila. It is said that if you take a dip in the Banganga River on the day of Holi here, all your sins will be washed away and your soul will be cleansed.
Date: 25th March 2021
All of these native Holi celebrations are a part of the tradition that finds its roots in the forgotten pages of history, however are still lived by people who eagerly participate each year in the festivities. If you too want to be part of these celebrations all you need to do is pack your bags and get your car ready. For the Holi road trip to Rajasthan, you can also take a self-drive car on rent from Rajasthan by Revv. Just download the Revv app or visit the Revv website to browse through the various make and models available, and select the one that you want to have delivered to your doorstep. The Revv cars are fully sanitized to ensure utmost safety while maintaining comfort.