10 Fabulous Holi Weekend Destinations around Mumbai
Along with Holi in 2021, we will also welcome the long weekend. If you are in Mumbai, you must have already started planning for a weekend trip around that time. The date of the Holi celebration in 2021 is 29th March, which is a Monday. Therefore, you can start your journey to the nearby tourist spots from Mumbai on Friday and enjoy the weekend till Monday. Sounds fun? Well, by planning road trips around Mumbai during Holi, you can just double the amount of fun. 
Mumbai itself is a city where you will hardly ever get a chance to feel bored. However, if you want to break the monotony of life, you can visit these places around Mumbai to visit during Holi. Some places to visit may include:
10 Places to Visit from Mumbai during Holi 2021
Lonavala is one of the places near Mumbai that you can visit on any weekend. It is perhaps one of the most beautiful places near Mumbai where you will find lakes, waterfalls, and even hills. It is also a favorite destination for adventure lovers as there is a huge opportunity for trekking and camping here. The major attractions here include Rajmachi fort, Karla caves, Bhaja caves, Bushi dam, Ryewood lake, etc.
Distance from Mumbai: 83 km
2. Alibag or Alibaug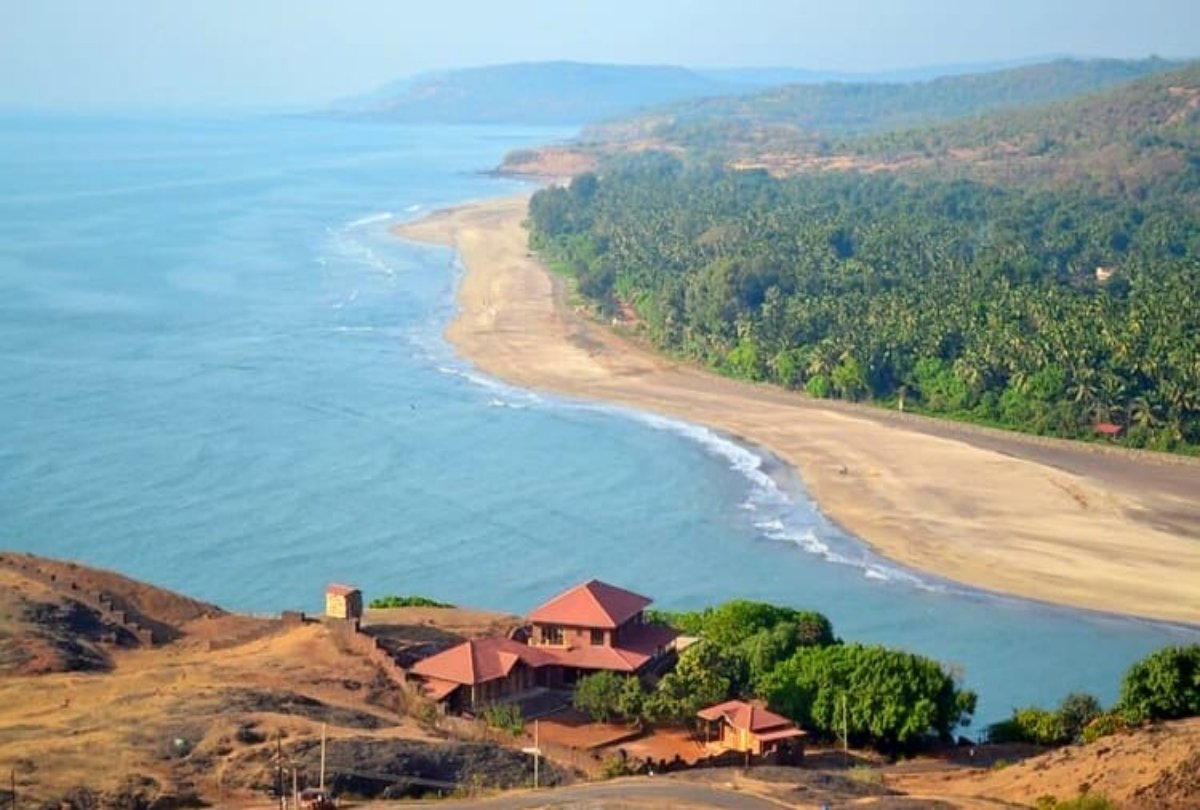 If you wish to have a nice time at beaches and away from the city, you can head to Alibag. The small coastal town is famous for its clean atmosphere, captivating view of sunrise and sunset. If all you need is to take a short break from the city life for a couple of days and breathe fresh air, Alibag is going to be your favorite destination.
Distance from Mumbai: 96 km
3. Mahabaleshwar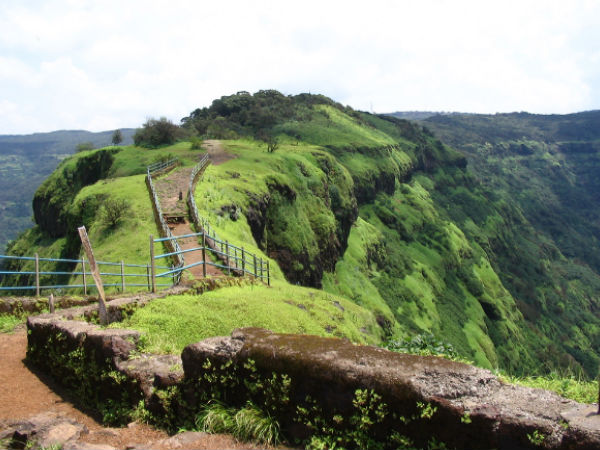 Mahabaleshwar is one of the most beautiful places that you can go on a long weekend. You can admire the scenic beauty of this hill station and also take a tour of the ancient temples. One of the major attractions in this hill town is Pratapgadh Fort. It also has endless fields of strawberry and you can buy some on your way back to Mumbai.
Distance from Mumbai: 285 km
4. Lavasa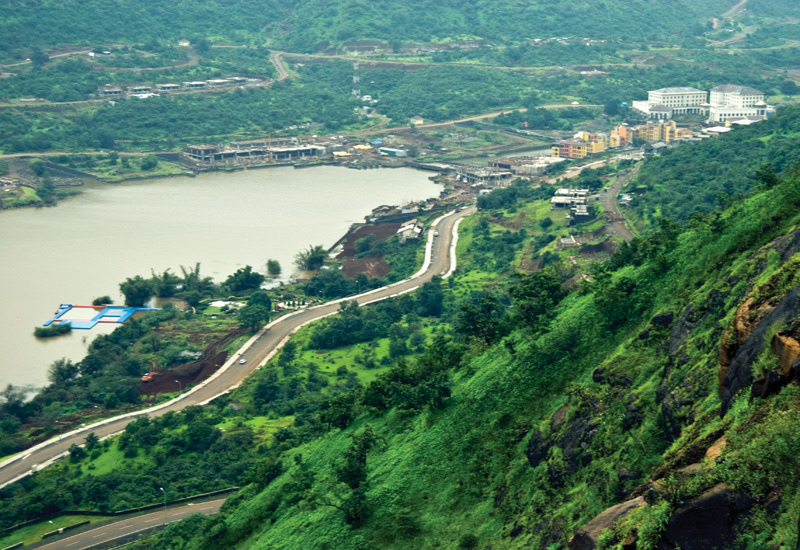 A planned town located very near to Pune, Lavasa is one of the best places to visit around Mumbai for Holi. The area of this town spreads across seven hills and covers an area of 25000 acres. The weather of this town is pleasant and the scenic beauty is one of a kind. You can spend some great time along the waterfront in this beautifully designed township.
Distance from Mumbai: 186 km
5. Ajanta & Ellora Caves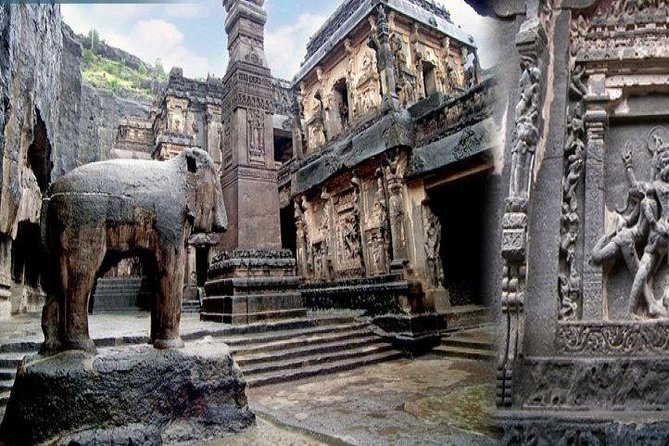 If you are looking for long weekend places from Mumbai for Holi, then you can visit Ajanta & Ellora Caves. There are 29 caves in Ajanta Caves and they were built between the 2nd century BC and 6th century AD. The Ellora Caves are a total of 34 caves and were built between the 6th and 11th Centuries AD. These are now UNESCO World Heritage Sites and a true treat for the history aficionados. The Ajanta caves are hand-carved and a blend of Hindu, Jain, and Buddhist sites.
Distance from Mumbai: 342 km
6. Panchgani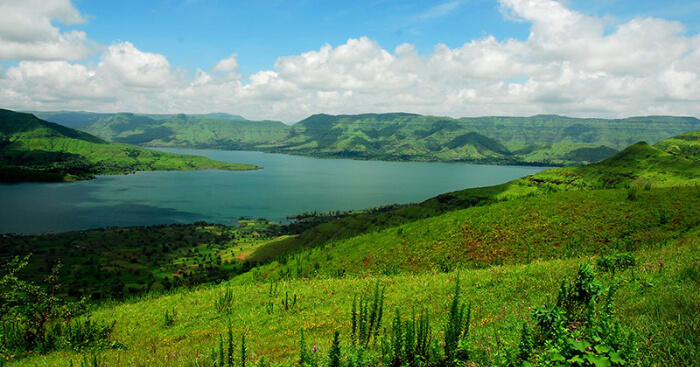 As we talk about the places near Mumbai to go on holidays, how can we miss considering Panchgani. Perched at a height of 1334 m, Panchgani is famous for its scenic backdrop of hills. If you happen to go to this place during Holi, you will be able to enjoy strawberries just like Mahabaleshwar.
Distance from Mumbai: 255 km
7. Bhandardara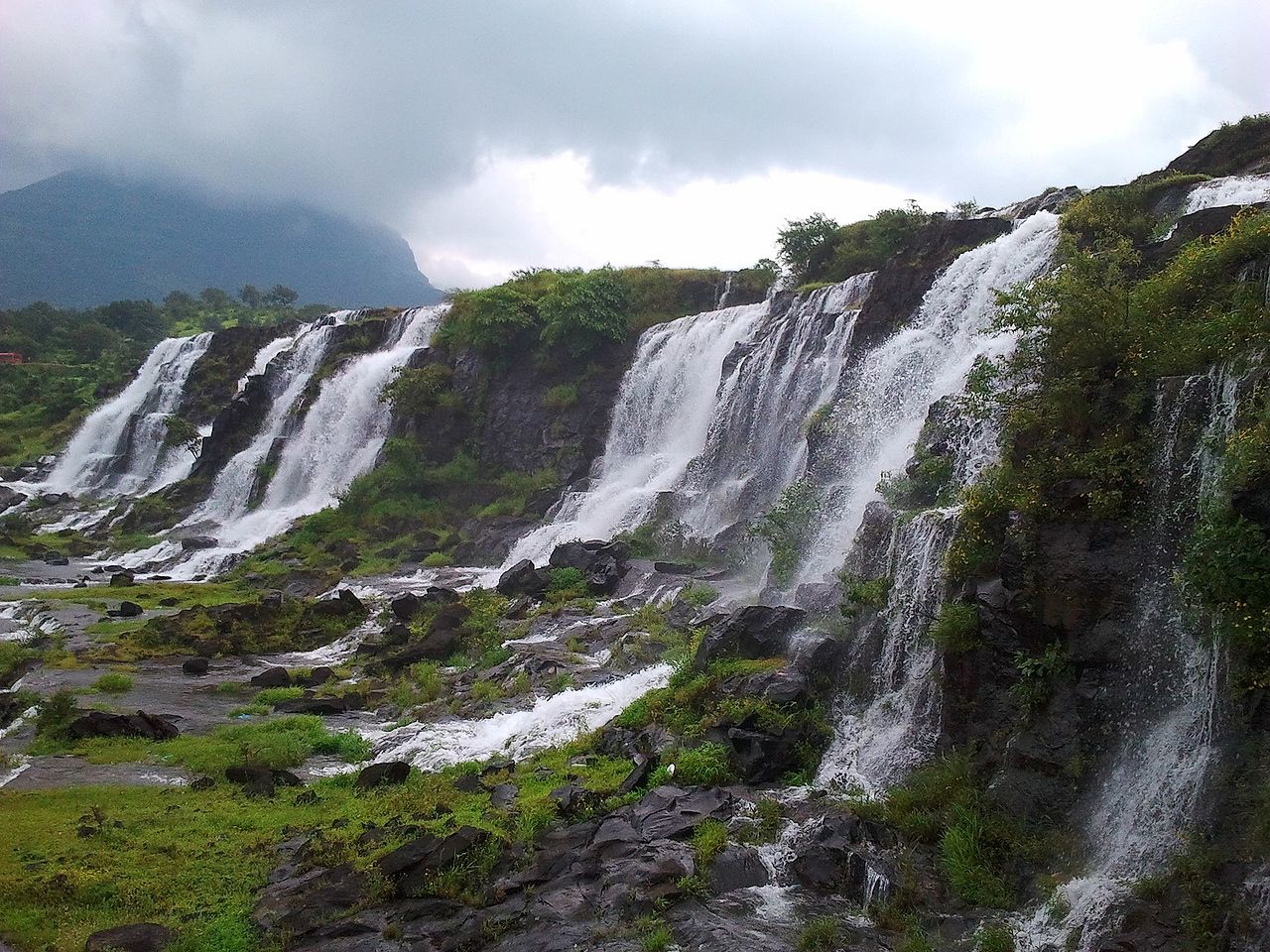 Bhandardara is yet another hill station that you can plan to go to during the upcoming long weekend of Holi. You can admire the view of pristine waterfalls and verdant greenery here. It is just the right place for you if you want to spend some days in peace.
Distance from Mumbai: 163 km
8. Kolad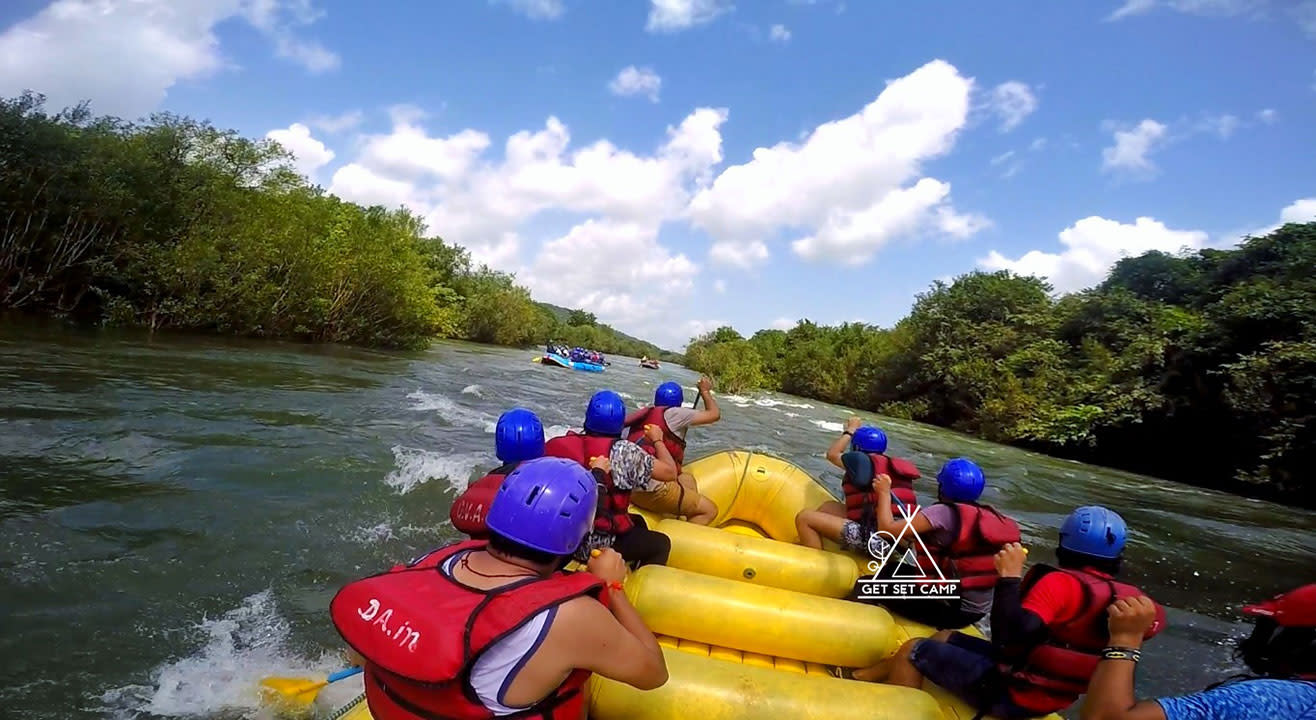 A hamlet in the Raigad district of Maharashtra, Kolad is usually famous for white water rafting. Apart from enjoying the water adventure sport, you can also visit the gorgeous waterfalls, lush meadows, and quaint backdrop.  The rapids at Kolad are admired by several tourists from all over the world who visit here and it is a popular adventure destination near Mumbai.
Distance from Mumbai: 112 km
9. Nashik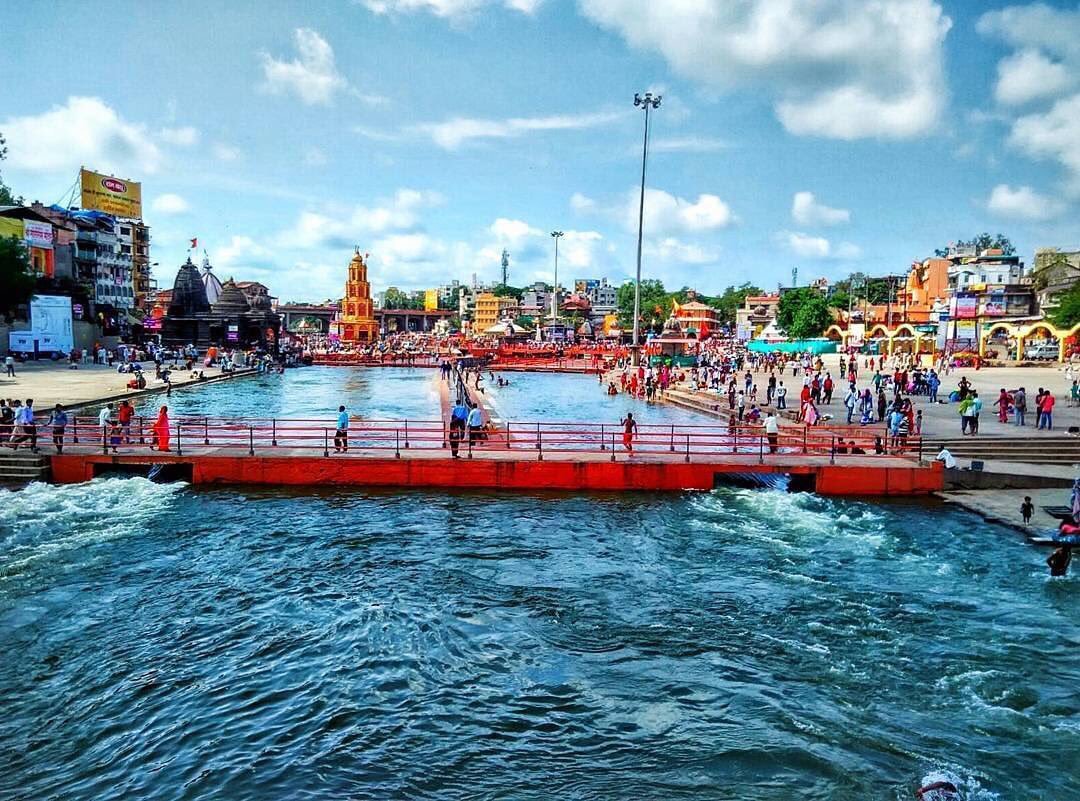 Nashik is undoubtedly one of the most beautiful cities near which is also famous for its religious significance. Nashik is one of the places where Kumbh Mela is held every 12 years. Another reason why Nashik has come so much into the limelight is the availability of multiple vineyards here. You can visit the Sula Vineyards, and participate in the tour as well as the wine tasting session conducted by the vineyard itself.
Distance from Mumbai: 166 km
10. Murud Janjira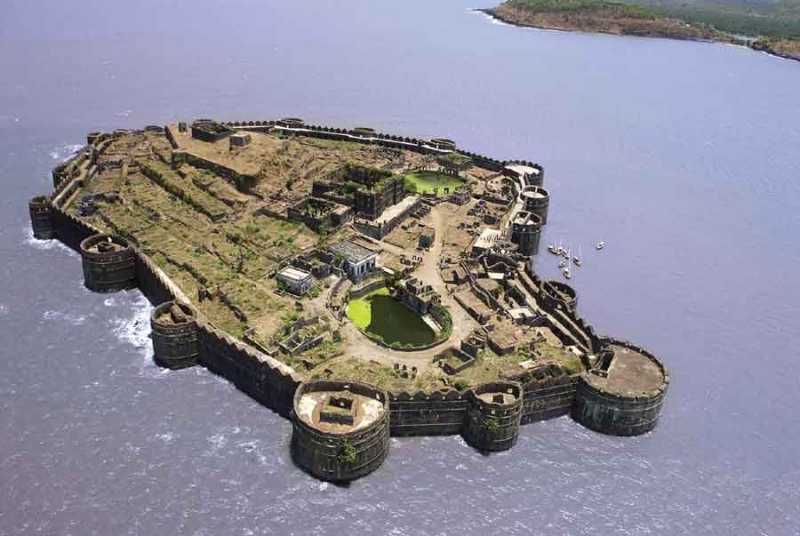 The sandy beach, the beautiful forts, the palm, and coconut trees make Murud Janjira a worth visiting place. Some places that you must take a tour of at Murud Janjira include Kasa Fort, Murud Janjira Fort, and Gol Gumbaz, to name a few.
Distance from Mumbai: 152.5 km
These amazing places are perfect for most Mumbai residents who are seeking some great places to visit during the upcoming Holi weekend. One of the best ways to reach these places is by hiring a self-drive car rental from Mumbai. Revv is one of the premier providers of self-drive cars on rent in Mumbai. You can simply install the Revv app to get started with choosing the right car that can accommodate you and your loved ones comfortably during the lovely drive.