Spectate and Play Holi in Dwarka Travelling from Ahmedabad
Ahmedabad, one of the major cities in the state of Gujarat, is a city that you must visit at least once in your lifetime. Apart from being one of the most planned cities, Ahmedabad is famous for housing some of the most interesting attractions. From Sabarmati Ashram to the Adalaj Stepwell, from Kankaria Lake to the Calico Museum of Textiles, Ahmedabad offers several places for the tourists to explore.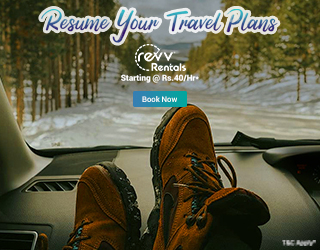 However, if you want to go on a trip from this beautiful city for some time, you can choose the upcoming long weekend of Holi. Wondering where to visit? Well, when it comes to exploring a new place near Ahmedabad, and around the time of Holi, you can choose Dwarka as your destination. To make the most out of this tour, you can plan a road trip from Ahmedabad to Dwarka. You will not only be able to enjoy the various tourist attractions in Dwarka but also thoroughly enjoy the road trip.
Now if you are wondering about a car, in case you do not own one, or are unsure about the number of friends that you will be able to accommodate in your car or not; the simplest solution for you is to take a car on rent in Ahmedabad. You can contact Revv for renting the car as the service and the condition of the car are always trouble-free. The fee is also much affordable, and having your favorite ride will surely add more fun to your trip. Once you take the self-drive car on rent, you will be able to drive the car just like your own and use it the way you want. You can also choose a car that you believe is right for the trip.
If you are now ready for the road trip to Dwarka by car, the below information will help you.
Distance from Ahmedabad to Dwarka: The distance between Ahmedabad and Dwarka is 440 km. This means if you start your trip early in the morning, around 5 am, you will be able to reach Dwarka around 1 pm.
Routes to be taken:
1) Ahmedabad – Rajkot – Jamnagar – Dwarka
2) Ahmedabad – Surendranagar – Dwarka
The majority of the people take the first route as it is shorter; thus, takes lesser time. Therefore, let us take a look at the route.
1. Rajkot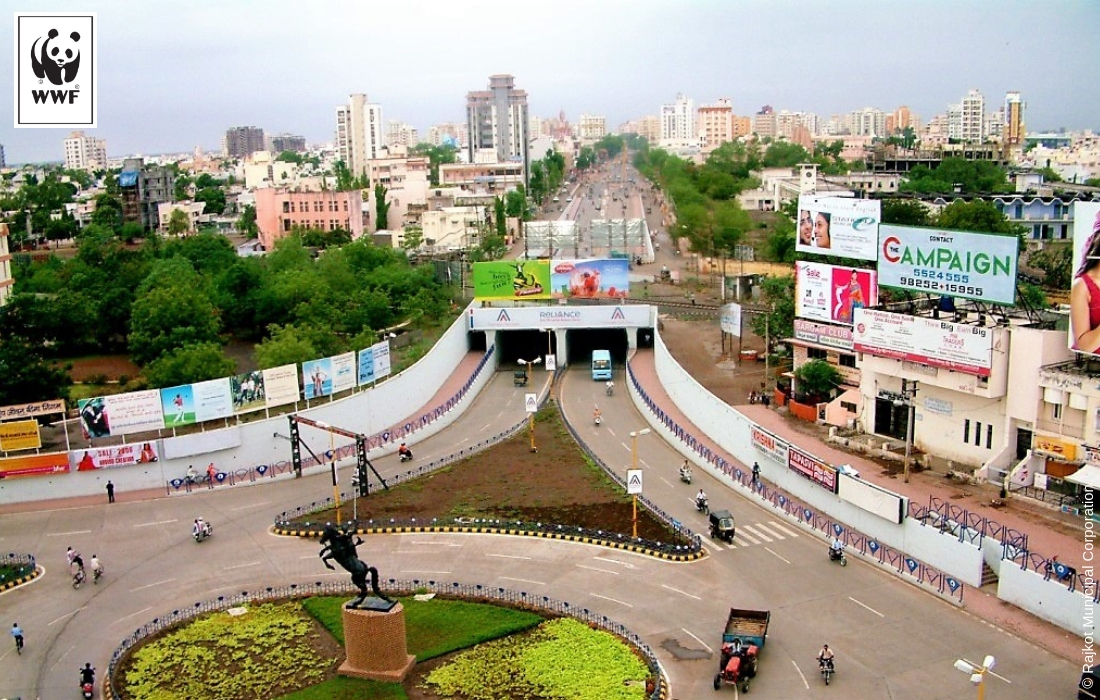 Rajkot is presently one of the significant cities in the state of Gujarat. It was the home of Mahatma Gandhi and an important place during the period preceding independence in India. There are several museums in the city that you can take a tour of. Some major attractions here include Watson Museum, Mohandas Gandhi High School, and Kaba Gandhi No Delo.
2. Jamnagar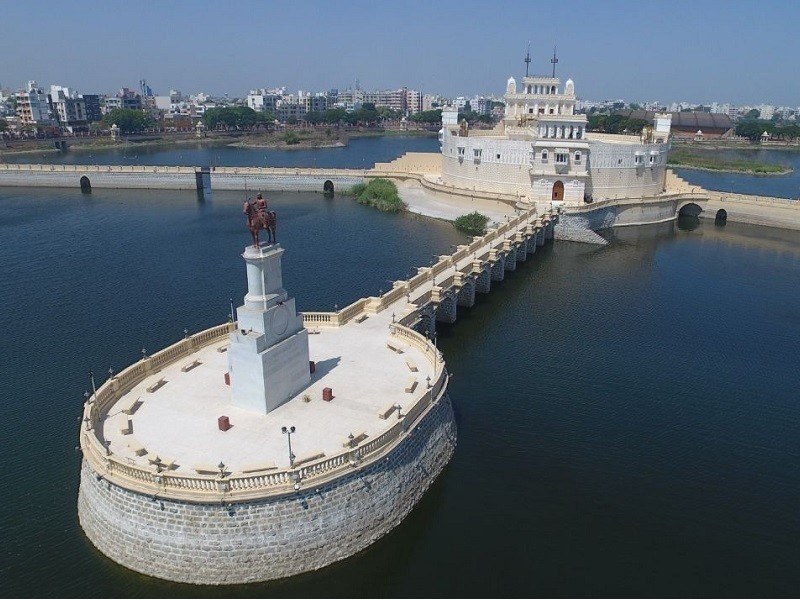 Jamnagar is one of the largest industrial cities in the state, which you will pass through on your way to Dwarka from Ahmedabad. You can take a break here to explore the city and visit the famous tourist attractions here such as Lakhota Lake, Khambhalia Gate, Lakhota Fort, and Shantinath Mandir, to name a few.
3. Dwarka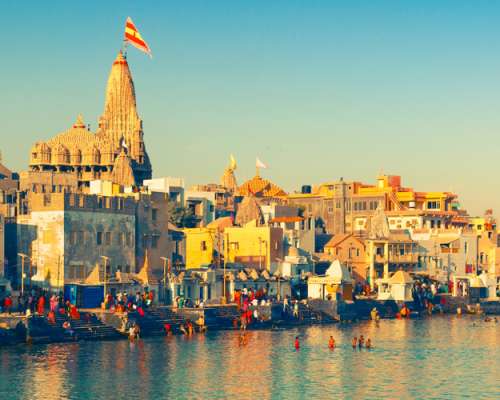 As you start from Jamnagar, you will reach Dwarka in another two and a half hours. The city is a major pilgrimage of the Hindu community; thus, it is frequented by many devotees as well as tourists. From visiting several religious places to exploring the beaches, there are several things to do in Dwarka. Let us take a look at the various places in this city that you can take a tour of.
4. Dwarkadheesh Temple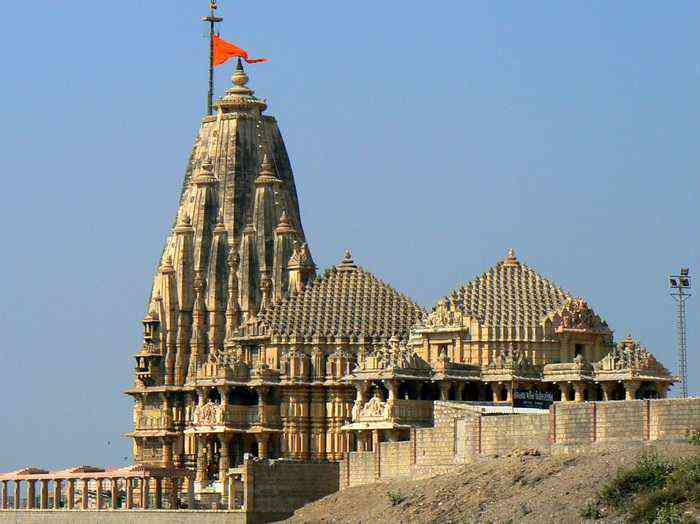 Also called Jagat Mandir, the temple is dedicated to Lord Krishna. As per the legends, the temple was built by Lord Krishna's grandson, Vajranabh. The architecture of the temple is something you must see. This is certainly one of the most beautiful temples in India.
Timings: 6 am to 1 pm; 5 pm to 9:30 pm
5. Rukmini Devi Temple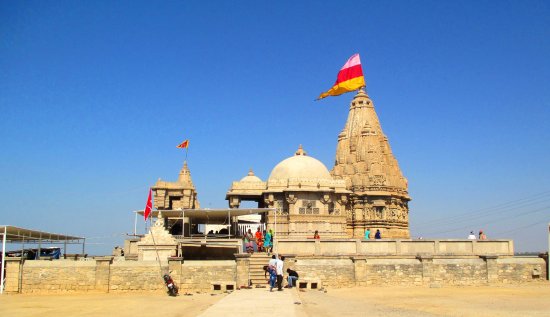 It is another attraction that you must not miss visiting. The temple is dedicated to Rukmini Devi, the wife of Lord Krishna. The temple has a mythical story attached to it and also famous for the carvings.
Timings: 6 am to 9.30 pm
6. Gomti Ghat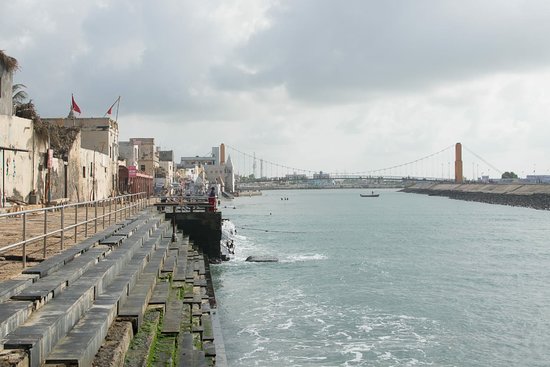 Situated just behind the Dwarkadheesh Temple, Gomti Ghat is the place where you can spend some quiet time. Devotees usually take a dip in the holy river of this ghat before entering the temple.
Timings: 6 am to 7 pm
7. Bhadkeshwar Mahadev Temple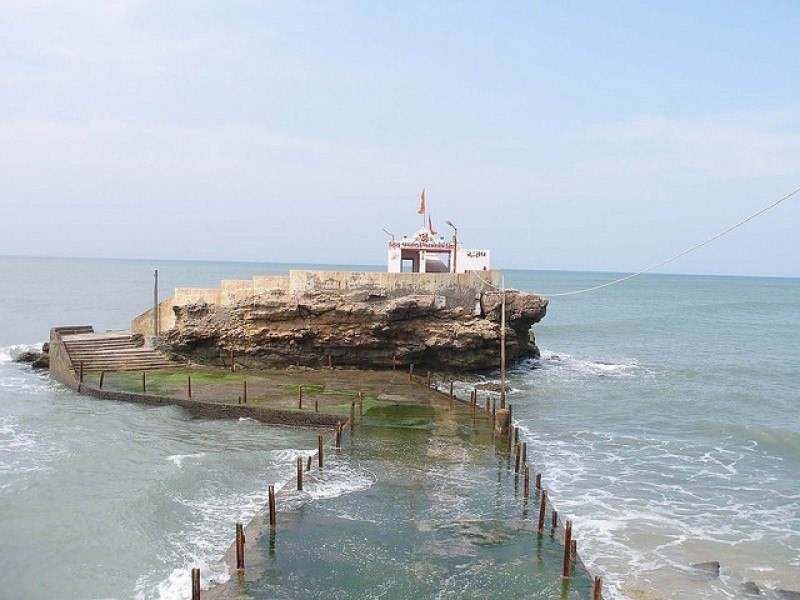 Dedicated to Lord Shiva, Bhadkeshwar Mahadev Temple is one of a kind. Apart from its religious significance, the temple is famous for its location. While you visit this temple, you can enjoy a splendid view of the Arabian Sea.
Timings: 6 am to 7 pm
8. Dwarka Beach & Lighthouse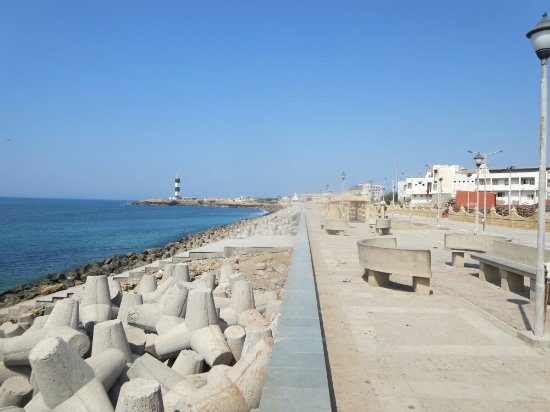 Located very near Bhadkeshwar Mahadev temple, Dwarka beach is famous for the golden sands and the lighthouse. When you feel exhausted after visiting all the tourist attractions in the city, you can sit at this beach and spend some calm time.
Timings: NA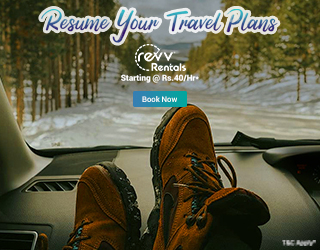 9. Dunny Point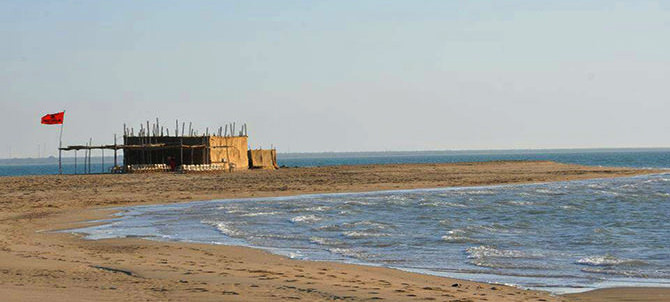 How about camping at someplace where you can bask under the sun in the morning, swimming and bird watching; while at night you can enjoy camping, go trekking, and watch dolphins? Sounds fun? Well, you can do it all at Dunny Point. This is one of the places to visit around Dwarka that is ideal for nature and adventure lovers.
Timings: NA
While you are all set to witness the celebrations of Holi in Gujarat, this road trip will surely make the festival even more interesting. Contact Revv and book the car rental of your choice, and then start your journey for the holy city of Dwarka.