The Quest to Explore Heritage: Road Trip from Hyderabad to Kurnool
You never know the world is so mind-blowing and beautiful unless you travel! Well, this gives you enough travel goals for today. But it really is important to know your kind of travel intrigues you. Some of you are crazy for nature and sightseeing, while others are hardcore history and art lovers, and some others adore adventure, and so on! So, today we especially seek the attention of those who are absolute art and history lovers. You'll be surprised to know that India has some archeological and architectural heritage sites that are enough to attract half the world's travellers and explorers like a magnet to its land.
So, if you are lucky to be in India or say in Hyderabad for that matter, then you should definitely visit one such location near the city, Kurnool. This historical town is believed to have existed for thousands of years. So, you can well imagine the inherited bounties you can find here when you travel to this place. And there's more, but to explore them all, you need to visit Kurnool at the earliest.
Important factors to be aware of when visiting Kurnool
If you are undertaking road trips to Kurnool from Hyderabad, then you should be aware of certain essential factors that we have listed below:
The best time to visit Kurnool— The best time to travel to Kurnool is from October to March and June to September.
Distance from Hyderabad to Kurnool — The distance between Kurnool from Hyderabad is 212 kilometres that takes around 4 hours of uninterrupted drive.
Explore Kurnool where history and art is immense
While you are looking for some magnificent heritage historical sites, do read about the places to visit in Kurnool and ensure to explore them all while you're in this town:
1. Konda Reddy Fort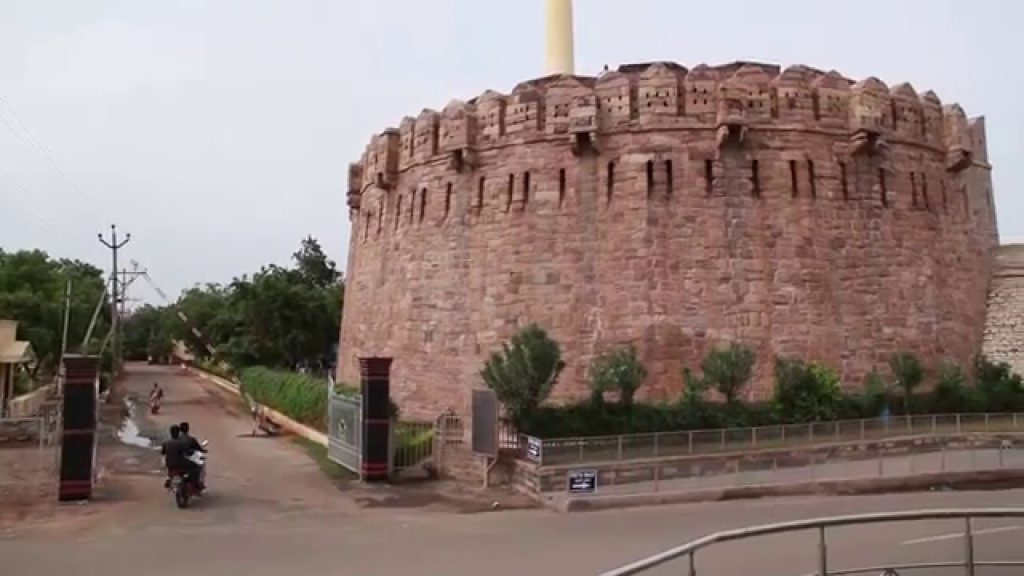 The Kurnool Fort or the Konda Reddy Fort is definitely one of the top attractions in Kurnool. This heritage left by the Vijayanagar Empire is almost lost to ruins but still continues to be a favourite attraction of the tourists visiting this city. The long but sturdy structure that was once used as a tunnel by the kingdom is truly something worth viewing while you're here.
2. Venugopala Swamy Temple
Want to explore one of the finest religious sites in Kurnool? Then you should definitely visit the Venugopla swamiy Temple. Its architecture is fabulous, and the religious importance keeps attracting lots of devotees here.
3. Rollapadu Wildlife Sanctuary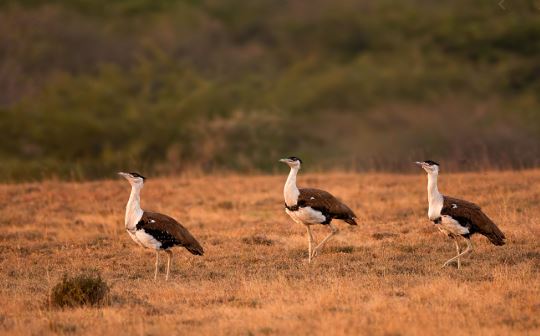 We know you're in search for the historical richness, but the incredible nature & wildlife site around Kurnool, the Rollapadu Wildlife Sanctuary, is worth admiration too. You'll find lots of unexplored sites and unseen wildlife at this sanctuary. Be ready to view the Great Indian Bustard along with lots of animals and reptiles and birds while you visit this sanctuary.
4. Yaganti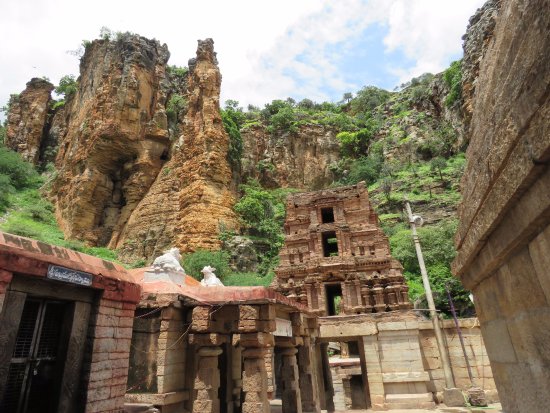 You shouldn't miss visiting Yaganti in Kurnool that prides in being the home to Sri Yagantiswamy Temple which is dedicated to Lord Shiva. Constructed in the 15th century by the Vijayanagar Empire, it's a true example of rich culture, traditions, and deep religious beliefs of the people living here.
5. Ahobilam Temple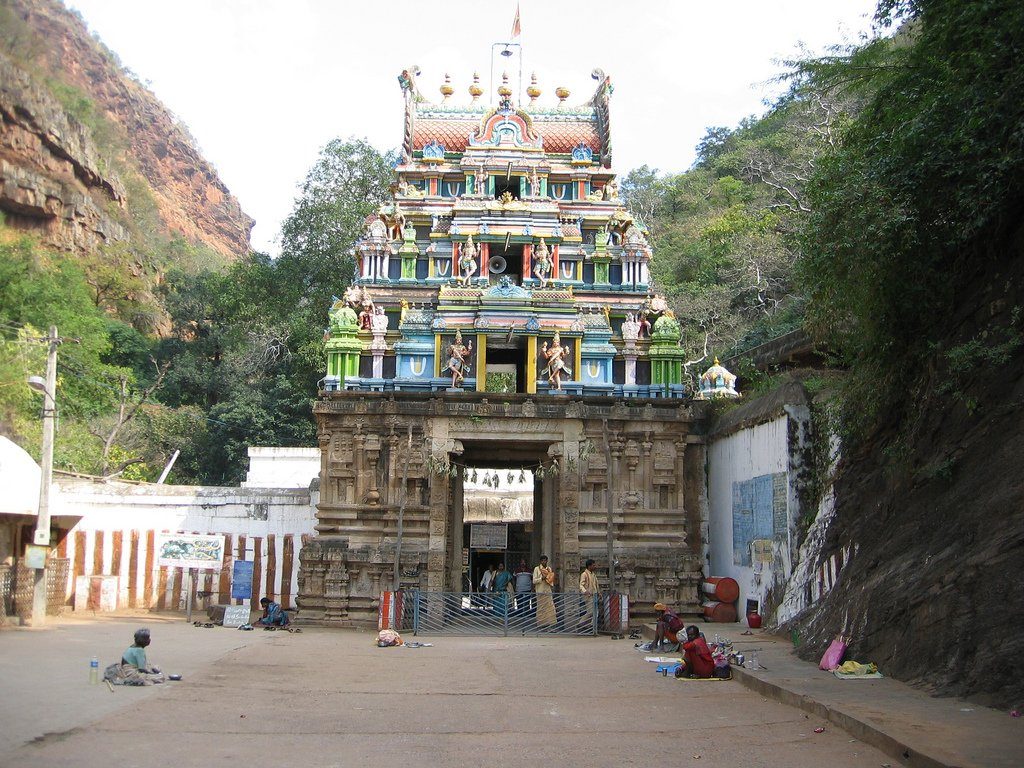 The incredible Ahobilam Temple is considered both a religiously significant site and amongst the top historic places of Kurnool.  Here, Narasimha, the fourth Avatar of Lord Vishnu is worshipped. It's the only temple where nine shrines are there in a complex dedicated to Lord Narsihma. This temple is a true example of Vijayanagar style of architecture. Visit here to pay homage to the deities and marvel at the architecture of this temple.
6. Oravakallu Rock Garden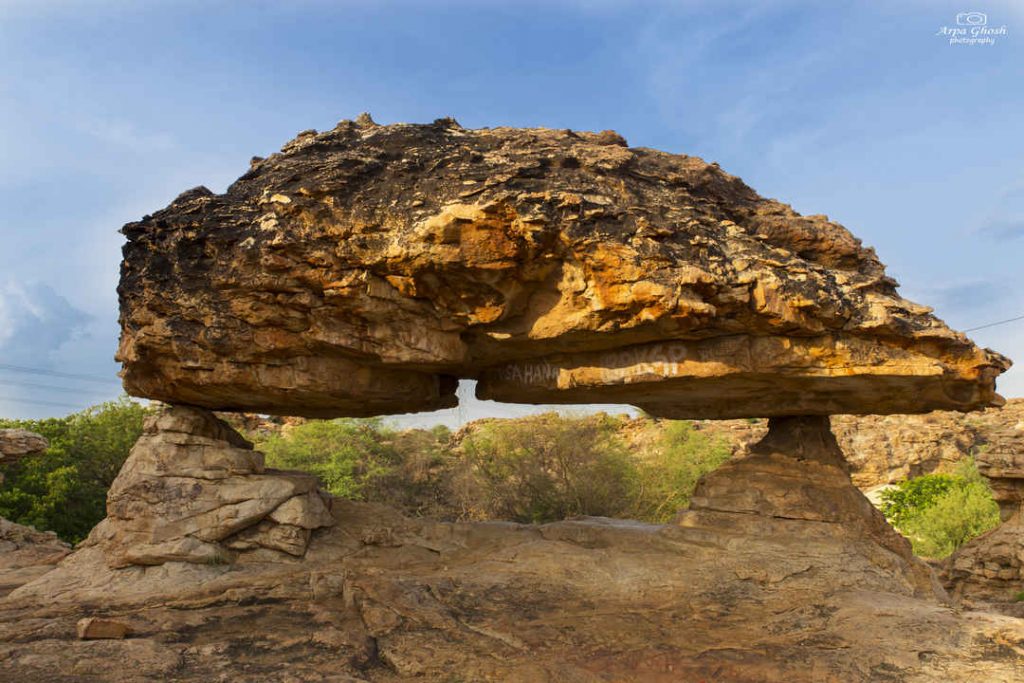 One of the very unique stretch of indigenous rocks found in Kurnool, the Oravakallu Rock Garden, is certainly a place worth visiting. Wondering why? Well, because you get to view the astonishing cave museum here along with some restaurants and ponds to keep you busy all day.
7. Tomb of Abdul Wahab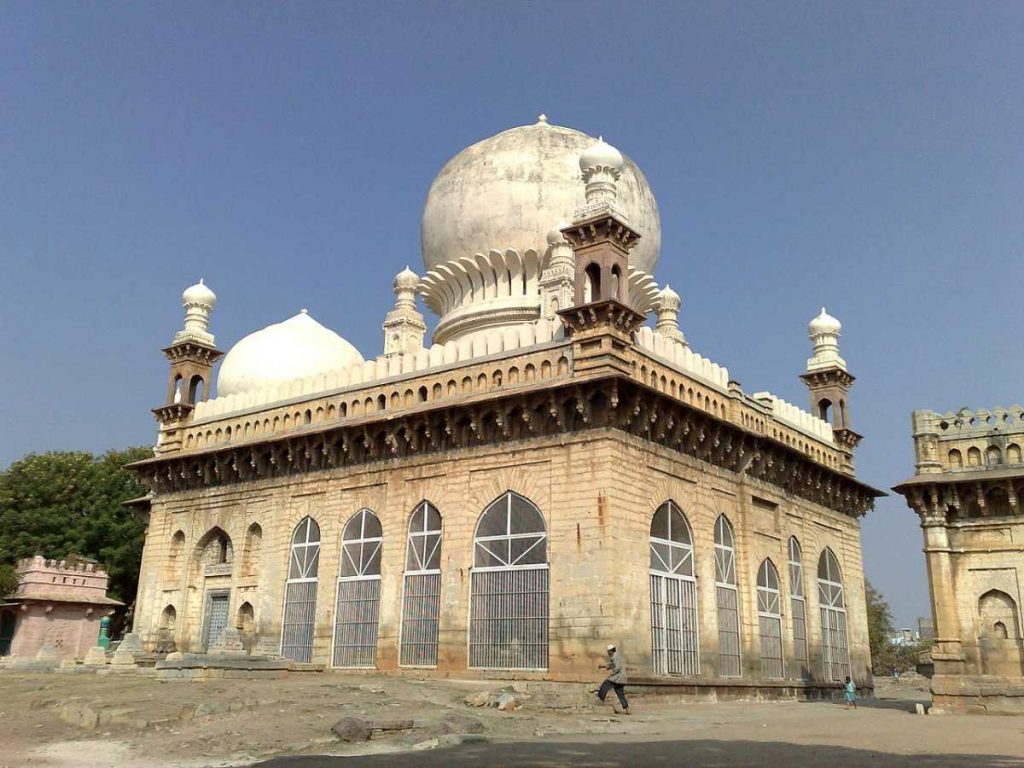 If you really want to admire the mind-blowing monuments of Kurnool, then you should definitely visit the Tomb of Abdul Wahab, the first Nawab of Kurnool. The beautiful structure displaying two wonderful domes, a single but impressive veranda, and arches are surely very most alluring. 
8. Belum Caves
One of the very prominent nearby places to visit in Kurnool is Belum Caves. These are the second largest caves in the country and the unique formations of the stalagmite rocks here make them all the more distinctive and exclusive. You'll be even surprised to know that there is a very deep stream flowing from these caves which make it a wonder for wanderlust.
9. Buddha Statue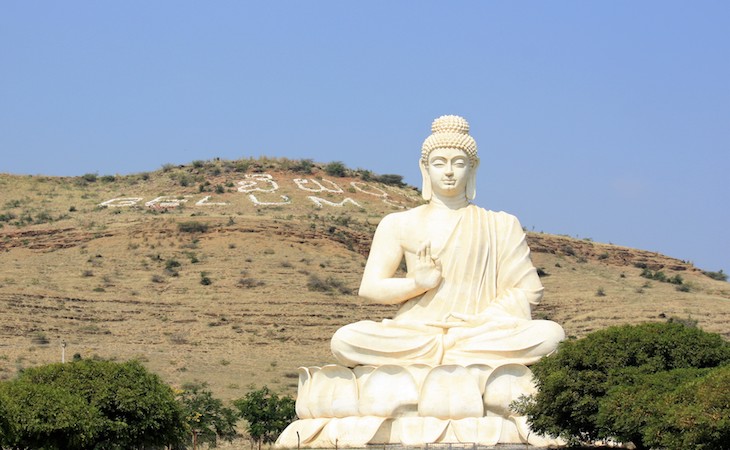 Another very interesting and important historical monument of Kurnool is the Buddha statue standing just nearby the Belum Caves. The very significant point of the statue is that it was made especially by the monks residing in the caves and that is why holds very much importance in the Jain and Buddhist religion. You will find devotees and tourists alike flocking this location throughout the year.
10. Sai Baba Temple
Kurnool prides in having another very distinct temple dedicated to Sai Baba which is also a very important pilgrimage centre. This star shaped temple located near the River Tungabhadra is certainly a mesmerising location to check when you're in this city. 
So far, you have explored Kurnool. But if you intend to see some more prominent structures and historical remnants around, then do visit the temple on the hills – The Nava Narsimha Temple, Ranamandala Konda – the place where Lord Rama went during his exile period, Sri RanganayakaSwamy Temple that is believed to have been there since the 18th century, and Adoni Fort that was built back in the 15th century by the Vijaynagar rulers. And since all these destinations are spread across the town, remember to hire a car from Revv from Hyderabad and drive to Kurnool to explore them all conveniently.