Road Trips to 10 Amazing Destinations for Christmas Holidays near Bangalore
Winters and Christmas – they come each year to round off your year with a pleasant feel.  And mostly, you like to celebrate this time of year away from your home in a fabulous location. So, what are you planning this year for your Christmas vacation? And if anything's not on board yet, then are you ready for a short trip around Bangalore to make your festival more joyful? 
Bangalore is a fascinating place dotted with so many tourist attractions under its wings. But this isn't all, you can actually get the best experience of your life when you move out of the city for a road trip to some fabulous places in the vicinity. And if it's Christmas time, then the awesomeness doubles. The Christmas celebration near Bangalore is one of the most impressive one in the country with nightly extravaganza, leisurely lunches, impressive yuletide décor, and rocking balls and parties. 
Important things to keep in mind when travelling near Bangalore!
Temperature expected at Bangalore around the Christmas time — As we all know that Christmas falls during the winters and you can expect the temperature around 16 degrees Celsius during this period here.
Activities expected at places around Bangalore — There are lots of things to do in the famous places near Bangalore like taking an adventurous ride, holy trip, heritage tour, wildlife tour, etc.
Enjoy the best Christmas vibes near Bangalore
Bangalore itself celebrates Christmas with great vigour and zeal. But if you have experienced all the urban glamour of usual Christmas traditions year after year, and are looking to break the trend this year, then head towards the nearby places to visit from Bangalore. Let's start gearing towards those destinations now:
1. Savandurga
If you are in for just a one day trip from Bangalore, then head to Savandurga. This monolith is the largest one of Asia and provides a fantastic retreat to spend your Christmas Day in a fascinating way by trekking or camping in the laps of nature.
Distance from Bangalore— 50 kilometres.
2. Ramanagaram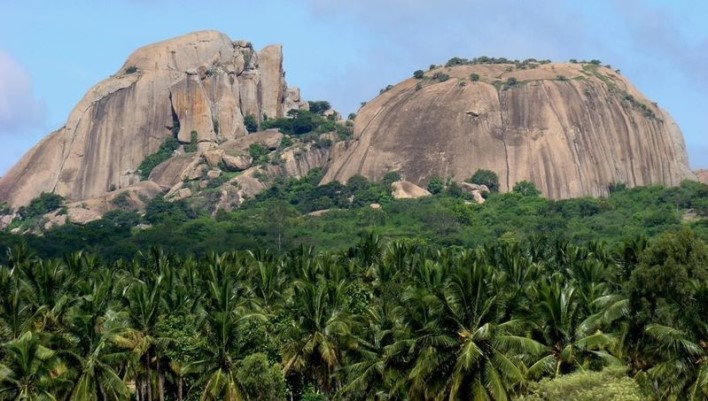 If you are a nature lover, then you'll certainly bless us for showing you the way to Ramanagaram. It's really a mesmerising location for short road trips near Bangalore in winters. The green valleys, the magnetic mountains, and the scenic backdrop — you wouldn't ask for more. Spend your Christmas time with family here away from the concrete jungle.
Distance from Bangalore— 50 kilometres.
3. Nandi Hills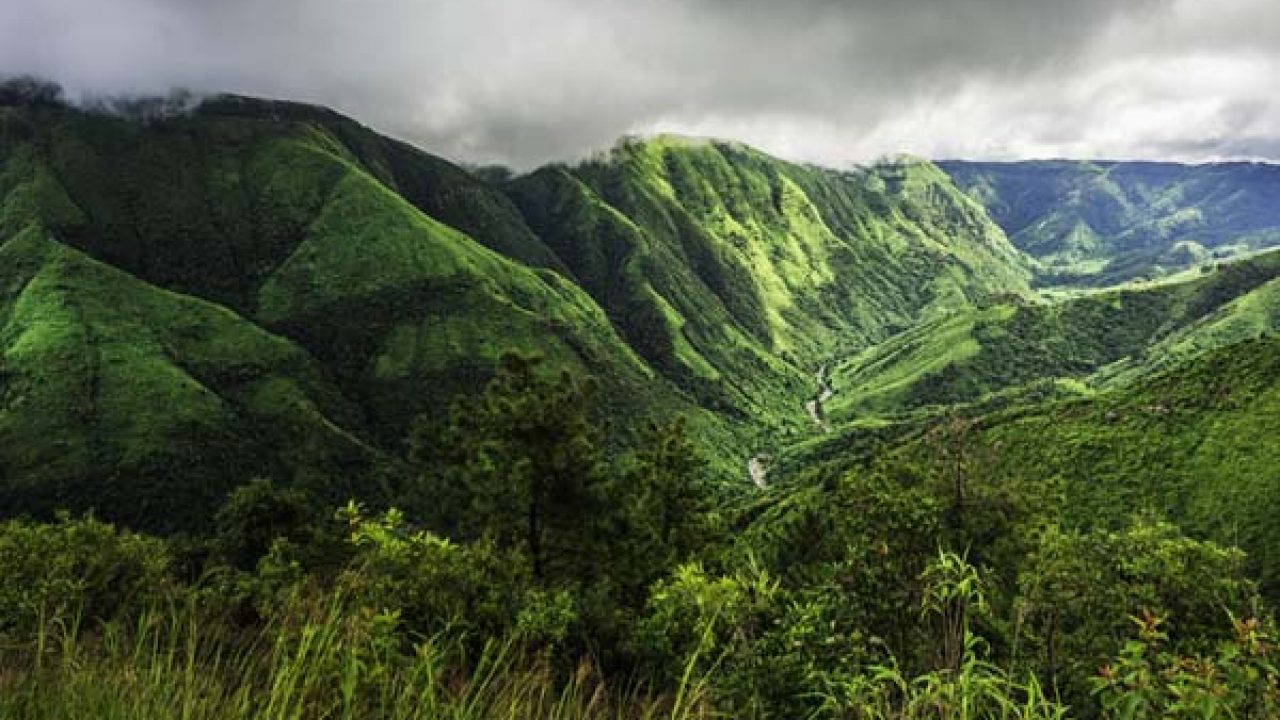 We wouldn't be justifying a list of road trip destinations from Bangalore properly if we aren't talking about Nandi Hills. This is one of the most amazing destinations near Bangalore and the perfect one to spend your Christmas time. You'll love clicking some gorgeous pics with the stunning sunrise and splendid sunset here. Apart from it, visiting the Tipu Sultan Summer Palace located here would certainly seal your trip perfectly.
Distance from Bangalore— 60 kilometres. 
4. Manchinbelle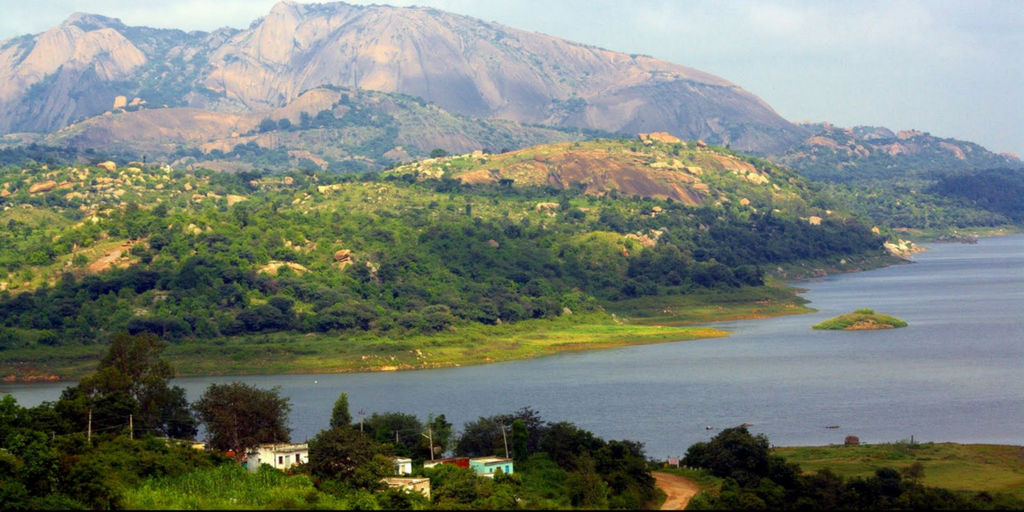 For sports crazy people, even Christmas means spending time in numerous adventurous activities. For you, Christmas vacation can't feel better than spending time at Manchinbelle. So, one of your best road trips near Bangalore in winters can actually lead to this destination and you can enjoy fantastic activities here like river rafting, kayaking, raft building, etc. And since it is Christmas, you can enjoy your roasted turkey amidst the natural surroundings here.
Distance from Bangalore— 60 kilometres. 
5. Mysore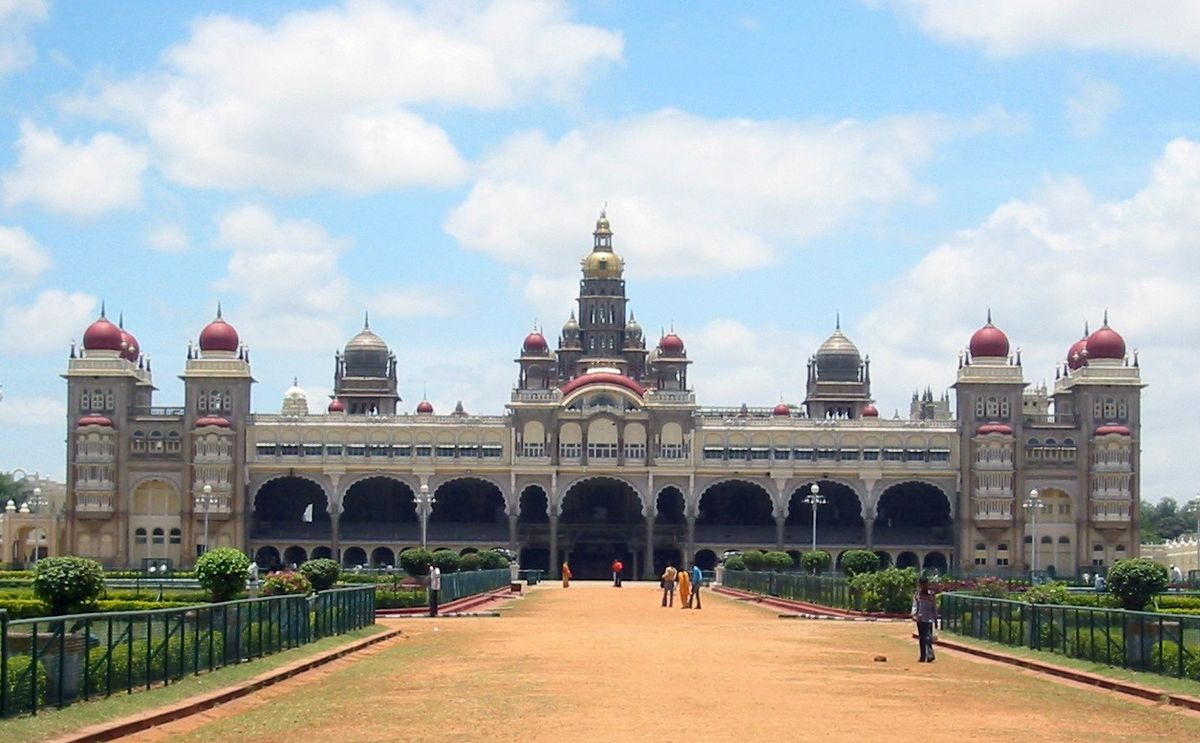 Mysore is a must visit place near Bangalore when it's Christmas in the air. The entire city, the Churches, the famous heritage buildings, and the local markets are adorned with lights and Xmas trees. And when you are spending your holiday here, do check the palaces, gardens, museums, and forts here as well.
Distance from Bangalore— 144 kilometres.
6. Yelagiri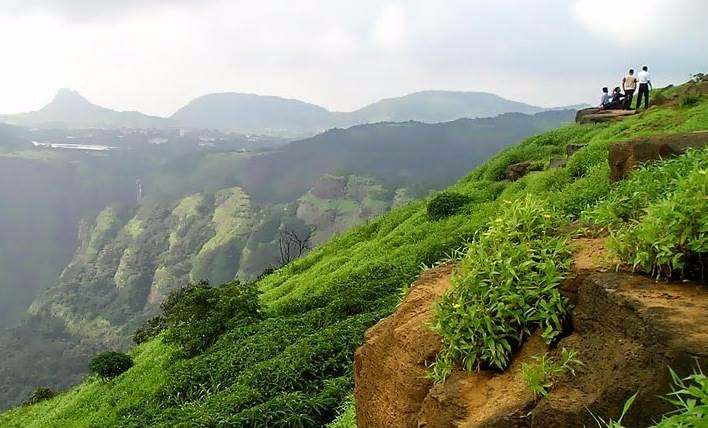 If you want to spend your Christmas in hill stations near Bangalore, then Yelagiri should top your list. It's an off-beat location with captivating natural delightful sceneries, mountains, and lakes. You'll be enchanted by the magic in the air, mist, and fog all around during the winters here.
Distance from Bangalore— 163 kilometres.
7. BR Hills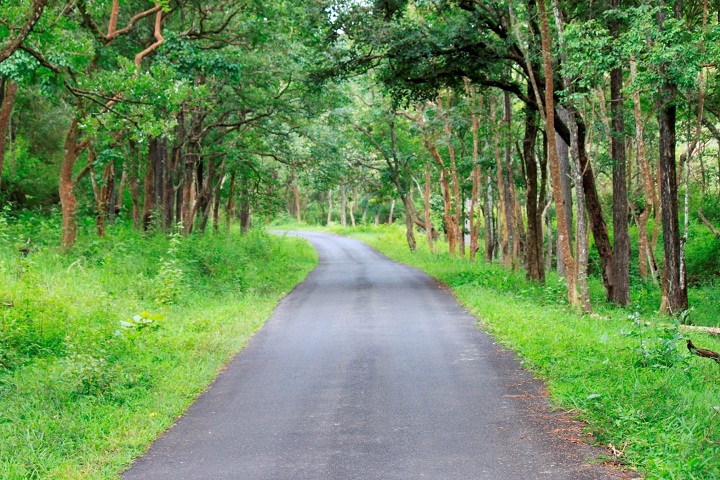 The best road trips near Bangalore by car are often the ones that head towards the BR Hills. This place can be full of adventurous activities amidst natural bounties. So, whether you love trekking or just lazing around calmly on your vacations, BR Hills is perfect for you. You can easily have the best Christmas holiday here away from the city buzz.
Distance from Bangalore — 172 kilometres.

8. Kudremukh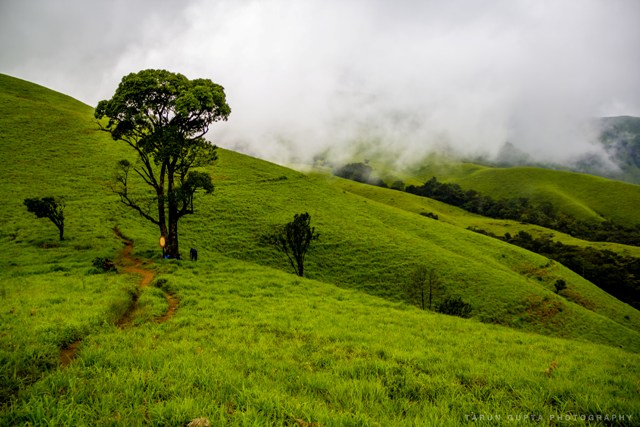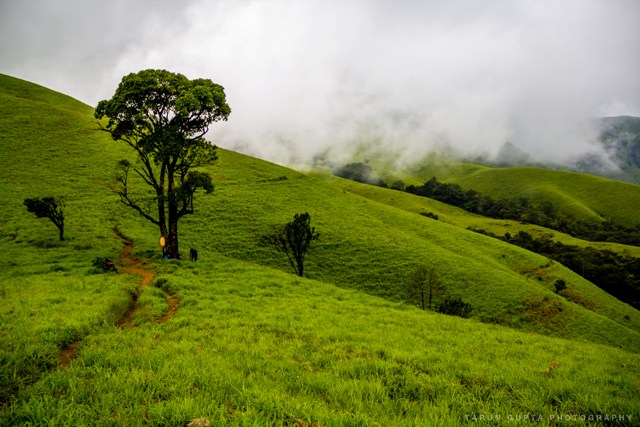 If trekking is on your mind this winter, then head for a small vacation at Kedremukh near Bangalore. Your search for good nearby attractions in winters can end by visiting this peaceful and scenic place. It has a captivating view of the mountain along with the natural greens and the famous Kadambi Falls. Also, the Bhadra Tiger Sanctuary here is another fascinating place to check during your vacation. 
Distance from Bangalore— 331 kilometres.
9. Yercaud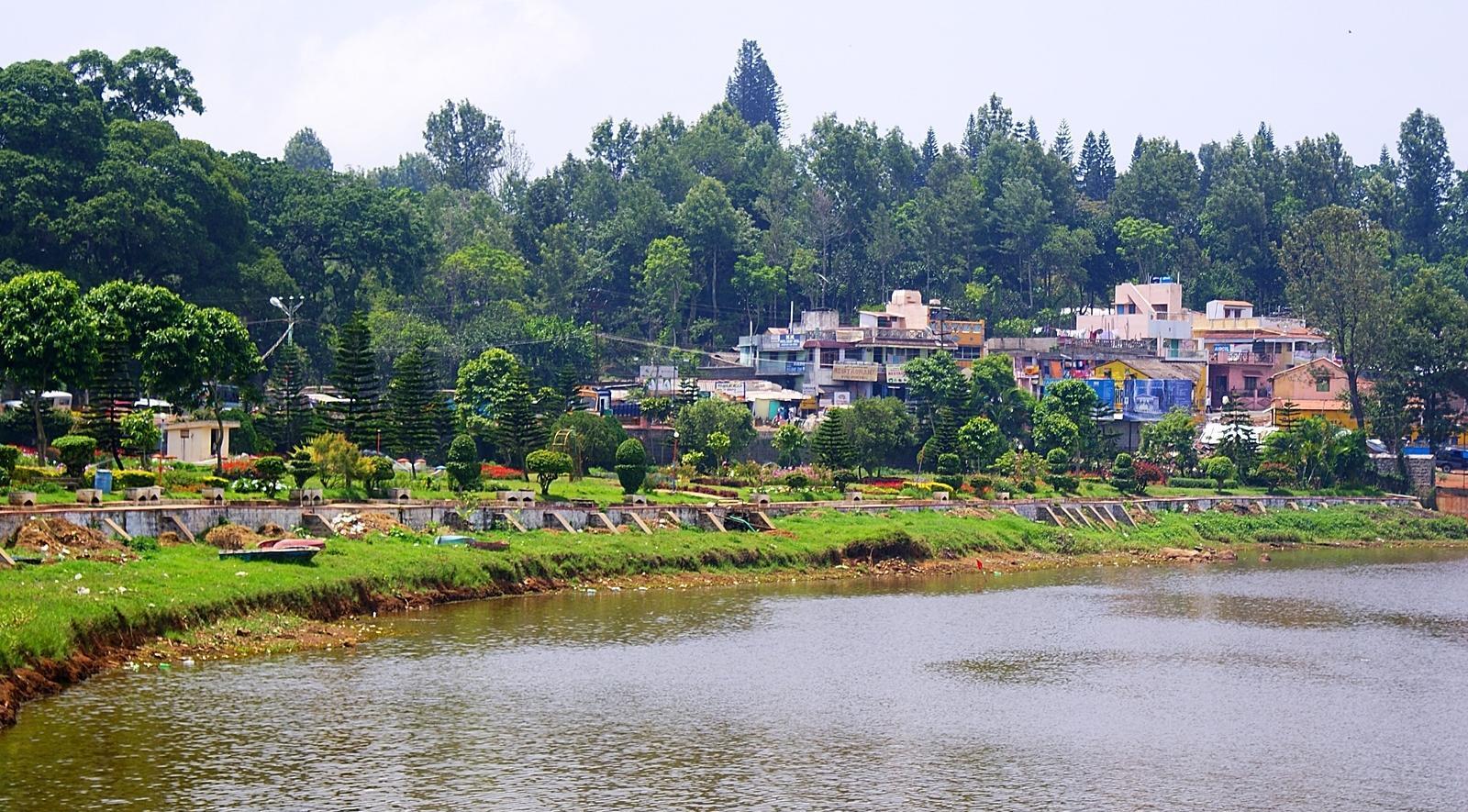 Now, let's drive a little further from Bangalore towards Yercaud. It's another magnificent hill station for exciting road trips from Bangalore. It's located around 1500 metres above sea level. This means, this year your Christmas would be on top of the world, literally! The greenery around, lush flora, and awesome coffee plantation here are surely going to make you feel enchanted.
Distance from Bangalore— 205 kilometres.
10. Bandipur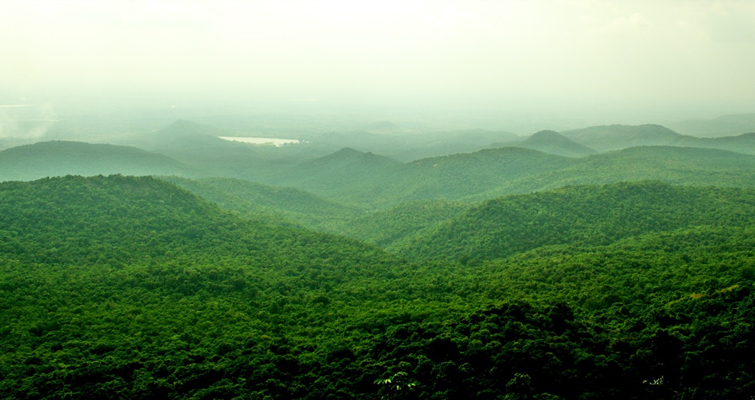 Bandipur is a fabulous place that is also a tiger reserve or National park of the country that prides in being the habitat of some very rare animals. You can actually enjoy your festival with the sightings of wild animals if you are crazy about them and click some awesome nature shots. 
Distance from Bangalore— 219 kilometres.
These road trips around Bangalore are sure to bring more lights, happiness, and vigour to your festival. And you are lucky that this festival falls during the most pleasant time of the year. And the list just doesn't stop here. Explore more by visiting Skandagiri which is famous for its trekking tracks, Coorg –to view those enchanting waterfalls and coffee plantations and say cheers with the local delectable fare and homemade wine, Sakleshpur – for its natural beauty during winters, Ooty – our favourite hill station, Goa – where Christmas gets a new meaning and party and beaching never ends (not to mention the water sports), Pondicherry – the town with Portugal colonial influence that celebrates Christmas in a distinct manner, Kabini – for wildlife sighting and nature trekking, and Alleppey — which has the most impressive backwaters and houseboats of the country.  These places are all the more enchanting and mesmerising during the wintertime. Now, don't forget to hire an excellent car rental in Bangalore from Revv to ensure that your journey and festival is spent pleasantly.