Road Trips to The 10 Famous Historical Buildings and Monuments in India
India is a country with a rich history and to bear witness to this, there are various monuments and buildings spread across the countries. Some of these have seen some historical happenings take place while others have been erected to commemorate events that have been a turning point in the history of India. These famous historical buildings and monuments in India present the tourists an excellent opportunity to understand and explore the rich cultural and political history of the country. If you too want to take a stroll down the forgotten yet present historical places in India, any of these places can be a great option to get started. Let us present to you some of the best road trips to the famous historical monuments in India that will leave you in awe of the historical splendor and beauty of ancient India.
10 Historical Building in India with Pictures
1. Taj Mahal, Agra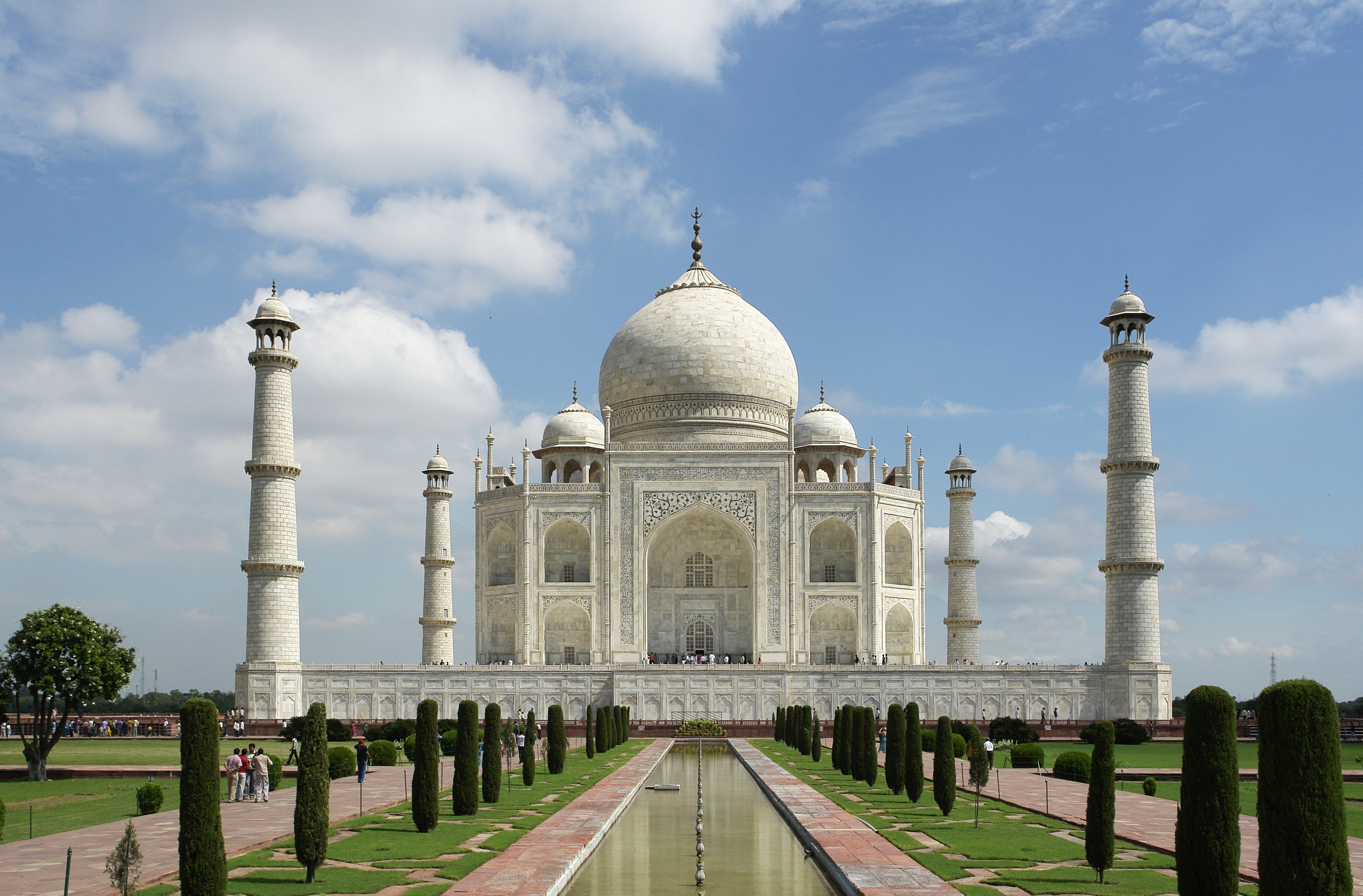 Taj Mahal has always been one of the best places to visit in India for a long time. The monument is seen as the epitome of love as Mughal Emperor Shah Jahan constructed this mausoleum for his wife, Mumtaz Mahal, who died in childbirth. Taj Mahal has been one of the wonders of the world, and the use of marbles and 28 varieties of semi-precious stones make it unique.
Best time to travel: October to March
2. Red Fort, Delhi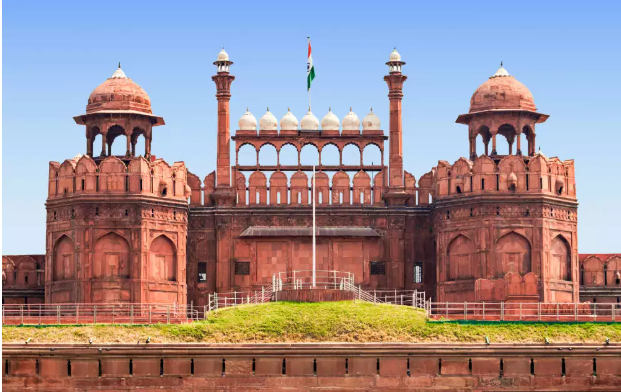 The location of this monument is of prime importance as Red Fort is the place where the Prime Minister of India addresses the nation every Independence Day. Ever since Red Fort was constructed, it has been a significant building. Built under the leadership of Mughal Emperor Shah Jahan, this building was used by several nobles as well as kings.
Best time to travel: October to March
3. Qutub Minar

Constructed by Qutb-ud-din Aibak, Qutub Minar is one of the most famous structures in the country. Made of marble and red stone, you can see an example of Indo-Islamic architectural style here. This is a great place to witness, and especially during the weekend, you will find lots of people taking a tour of the structure.
Best time to travel: October to March
4. Mysore Palace, Mysore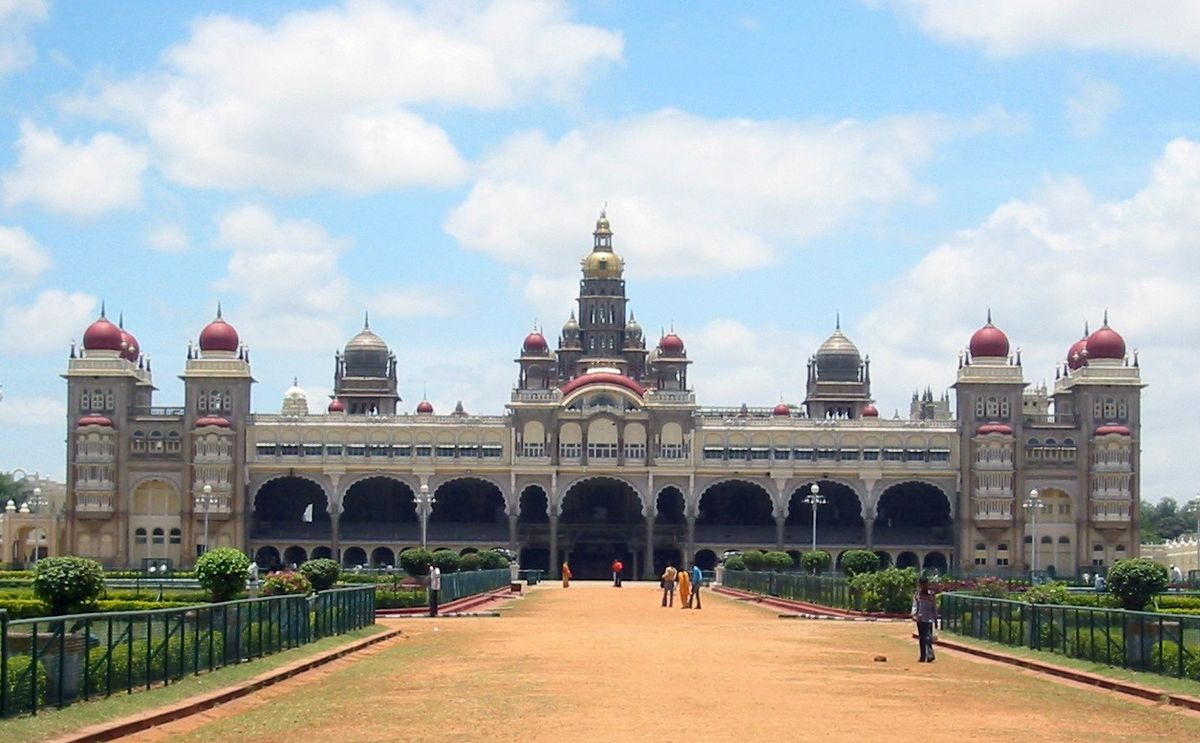 Once upon a time, it was the residence of the royal family of Mysore. The palace was built in 1912, is one of the attractions in South India. You can find a fine example of the Indo-Sarcenic style of architecture when you are here. Mysore Palace is still counted as among one of the largest palaces in the country.
Best time to travel: September to February
5. Victoria Memorial, Kolkata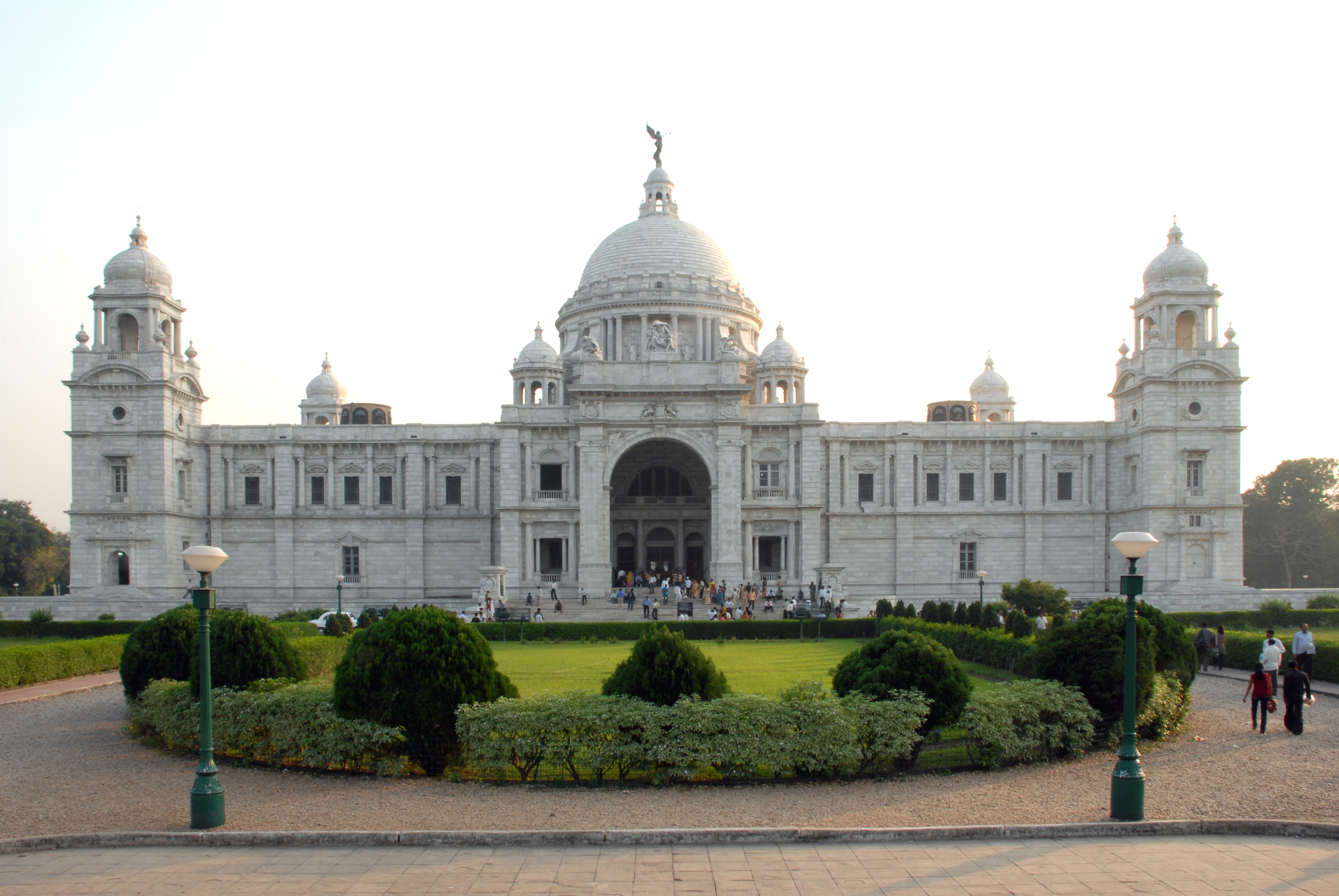 Victoria Memorial in Kolkata was erected between the year 1906 and 1921. The building was constructed in memory of Queen Victoria. The attraction of the temple is the use of marbles and its design. At present, the building is used as a museum which is frequented by tourists.
Best time to travel: September to March
6.Gateway

of india,

Mumbai

Gateway of India, located in Mumbai is one of the places in the country that witnesses several tourists on an everyday basis. The structure was constructed in 1924; it is a blend of the Indo-Sarcenic style of architecture. It is also the spot from where you have to take a ferry service to reach the Elephanta Caves.
Best time to travel: October to March
7. Laxmi Vilas Palace, Vadodara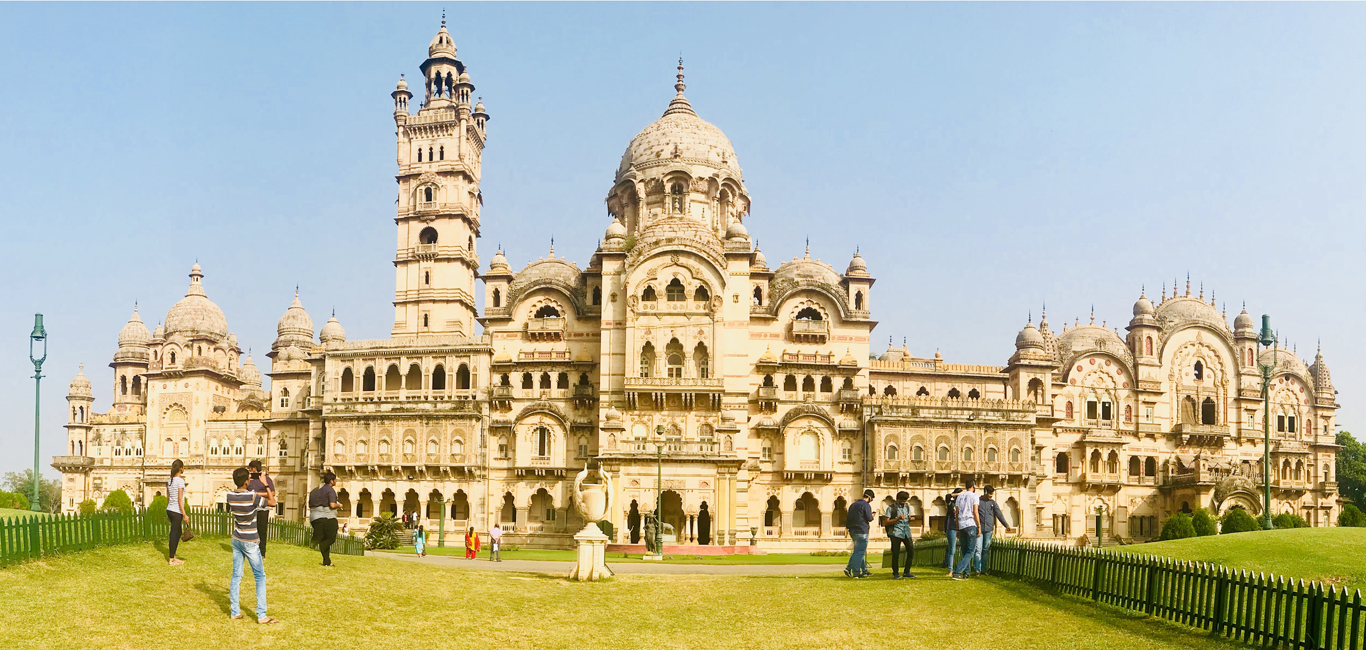 Built in 1890, Laxmi Vilas Palace in Vadodara was the residence of Maharaja Sayajirao Gaekwad III. The palace is spread across 700 acres of land. This is one of the largest palaces in the world and is built in Indo-Saracenic style. As you take a tour of this palace, you will be offered a drink as well as a snack with the ticket.
Best time to travel: October to March
8. Murud Janjira Fort, Murud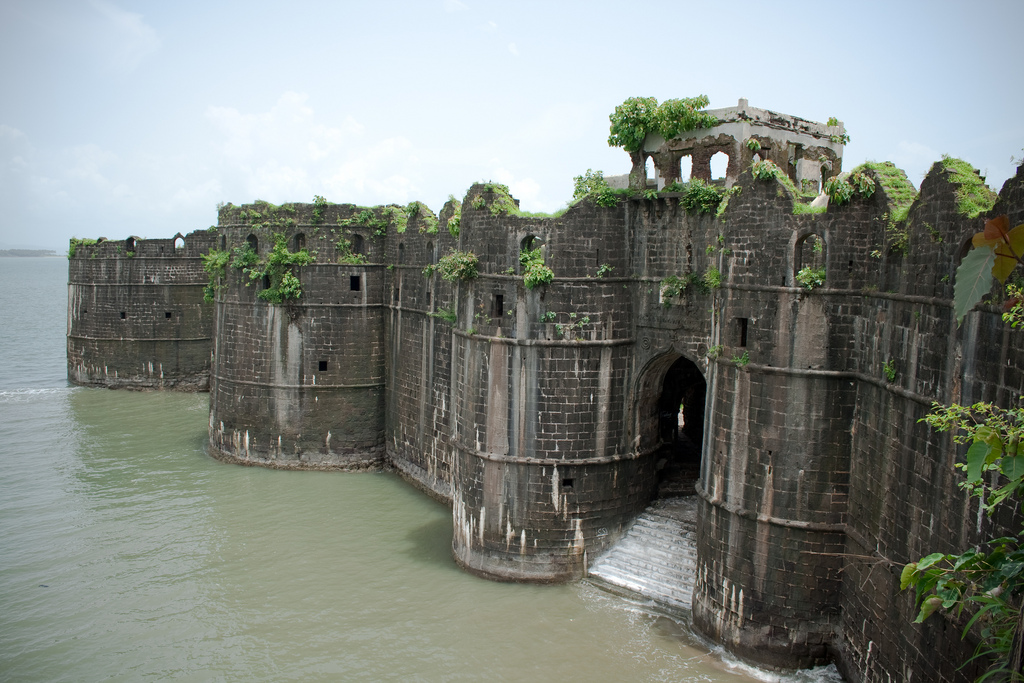 Located in Murud of Raigarh district in Maharashtra, this fort was built on an island. The structure is a reminder of the glorious past of the country as you can still find 19 bastions of the fort standing tall on the island. While you are here, you can enjoy a spectacular view of the Arabian Sea.
Best time to travel: October to February
9. Cellular Jail, Andaman & Nicobar Islands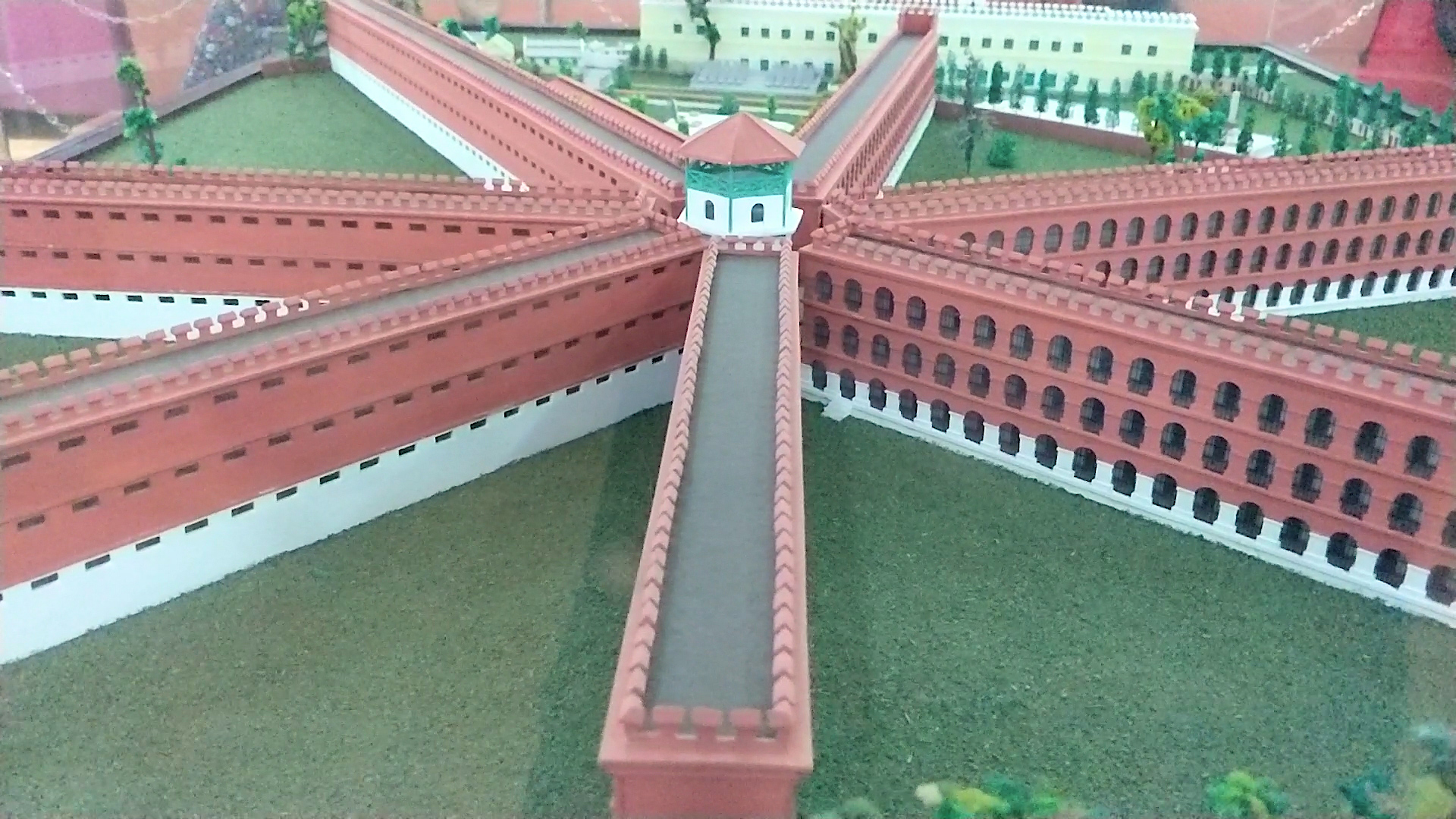 Also popularly called Kala Pani, the cellular jail is located in Port Blair ad is a colonial prison. The prison was built by the Britishers during their rule in India, and they used to imprison Indian freedom fighters and revolutionaries. The construction of this jail was commenced in 1896 and completed in 1906. Today, the jail is visited by tourists. It is an integral part of the history of India.
Best time to travel: October to February
10. Chittorgarh Fort, Chittorgarh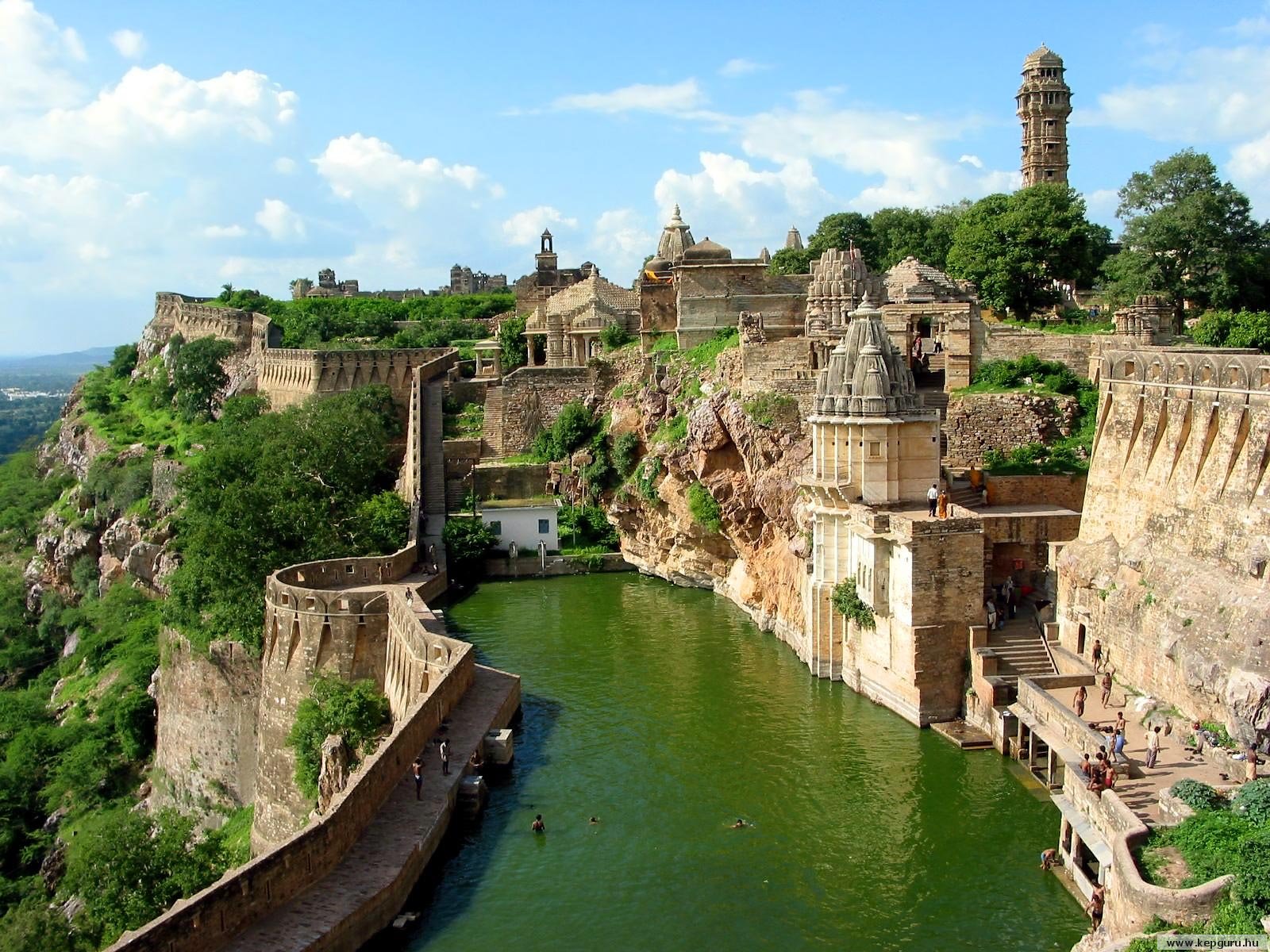 This is one of the largest forts in the country that was constructed in the 7th century by the Maurya rulers. The fort covers an area of 692 acres over a hill of 590ft height. In 2013, it became a UNESCO World Heritage Site.
Best time to travel: October to March
These monuments of the ancient period in India will surely make you feel more connected to this grand country and fill you with pride for being part of such a glorious culture. Every road trip needs a comfortable and trustworthy vehicle and you can find one easily at Revv self-drive car rental service. Revv cars are impeccably maintained and you can choose the ride of your liking in just a few clicks through the Revv App or the Revv Website.