Drive Across West India Carousing & Caroling during Xmas with Utmost Joy
Lights everywhere, glittering Xmas trees and carols echoing filling the air with festal cheer. Yes, we are talking about the happy festival of Christmas! It's right that India doesn't let go of any opportunity to celebrate most festivals — Christmas is no exception – this kind of reinstates our fabric of Unity in Diversity. Like, if you visit the glorious West India during this time, you'll surely be enchanted by the festive spirit in the air.
The western part of India — the area attributed to some astounding beaches, cities filled with suave, town with monuments and captivating natural bounties — what else can you ask for in an iconic place to celebrate your Christmas holidays? Well, it's not everyday that you plan a detailed road trip towards some magnificent places. And when you have got your Christmas holidays, enjoy it fully by driving towards these mesmerising locations in the West of India.
Things to keep in mind when travelling to West India
Best time to travel to West India –Western India can be explored throughout the year. But the heat during the summer can be really scorching. And if you want to see these places in their best form, then plan a road trip in Western India during Christmas or winter months.
Types of visits recommended— Adventurous, sightseeing, cultural, historical, beach holiday.
Enjoy Christmas to the fullest in the Western part of India:
Festivals deserve to be spent happily! And experts say that true happiness lies in travel. So, are you ready to find happiness driving across the Western side of India? Well, come read about the best places to visit In West India during Christmas holidays.
1. Goa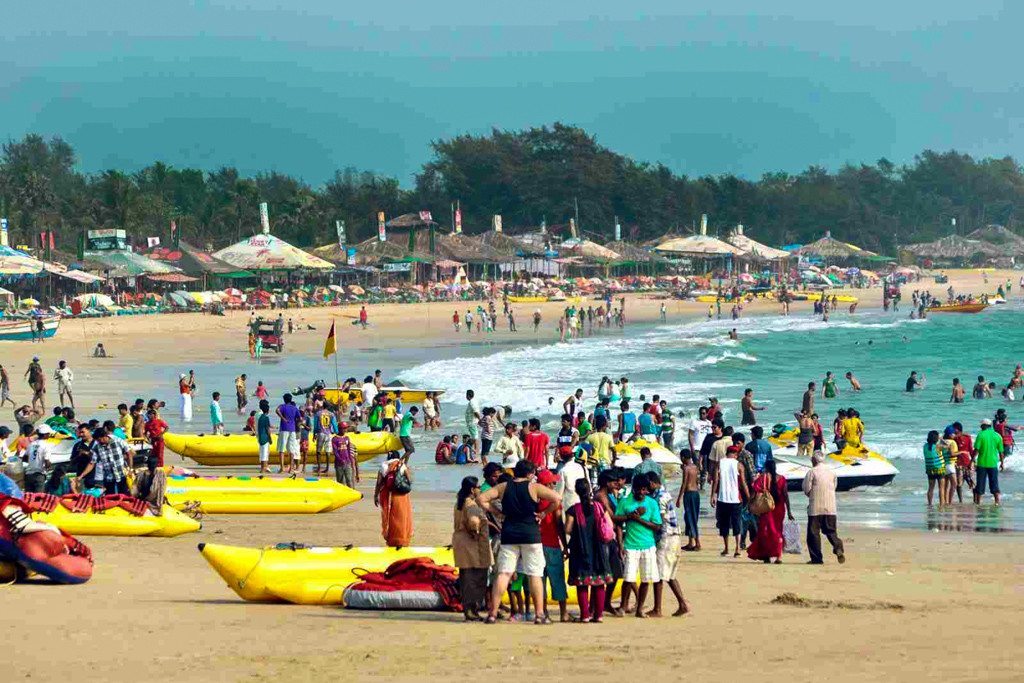 You couldn't just miss the Christmas celebration in Goa when you are on a trip to the West of India. All the beaches, Churches, Casinos, and restaurants here celebrate this festival with lots of zeal. As for the things to do in Goa during Christmas Celebration, you can indulge in this festive spirit by attending the seafood parties at the beaches and trying the water sports offered in this place. Also, attending the Christmas Eve Mass at the Churches of Old Goa and Panjim is mandatory to complete your celebrations.
2. Udaipur, Rajasthan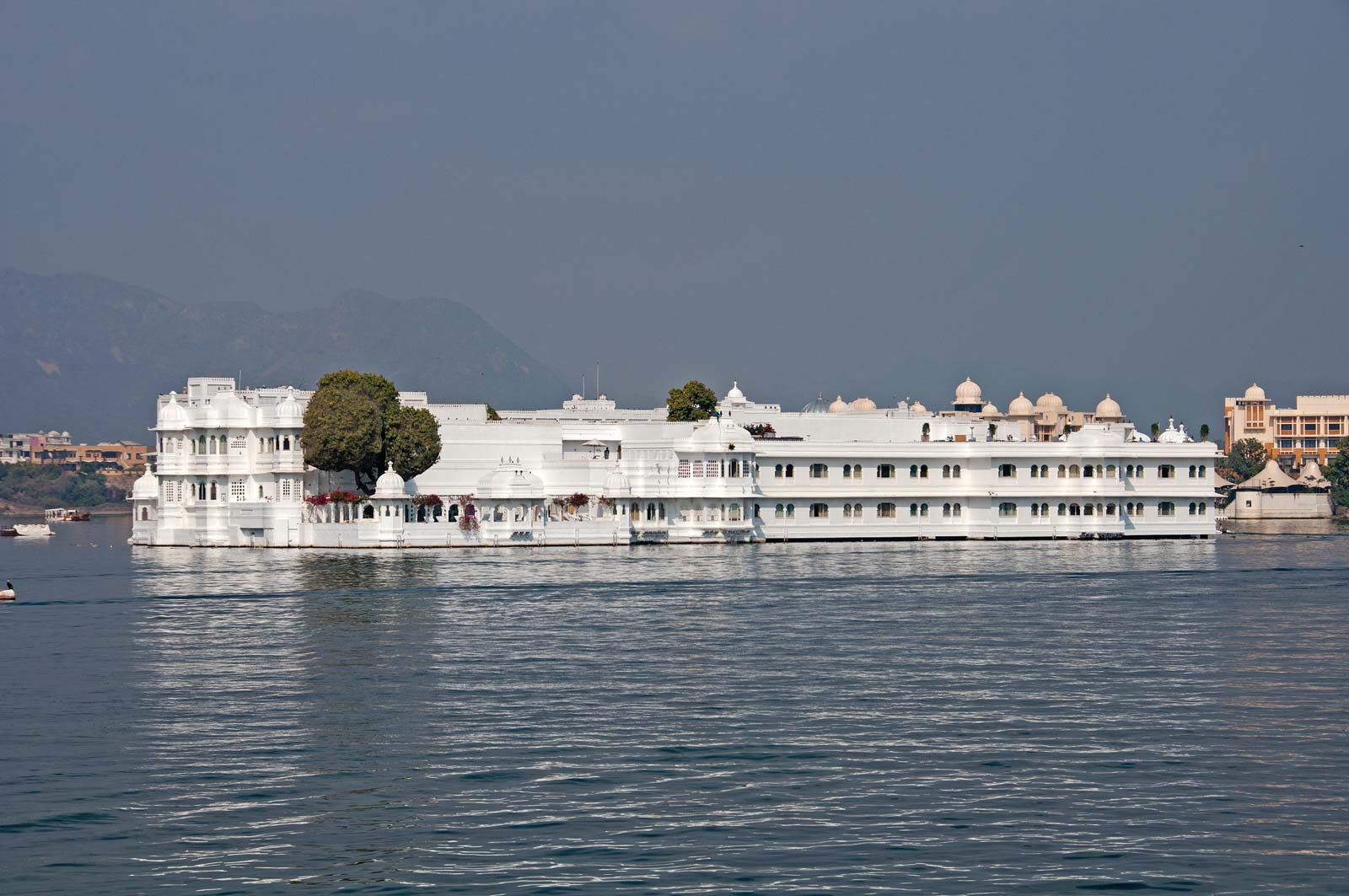 Want to spend Christmas in a royal way? Visit the city of Lakes and Forts, Udaipur. We are sure your Christmas vacation in Western India would be the most enriching one when you head here for the celebrations. The Forts here offer a complete package of fun and luxury and the sightseeing of the Lakes is truly the best way to complement your trip. You can also increase your historical and cultural knowledge of India by visiting the famous City Palace, Sajjangarh Palace Vintage Car Museum while you are here.
3. Jaipur, Rajasthan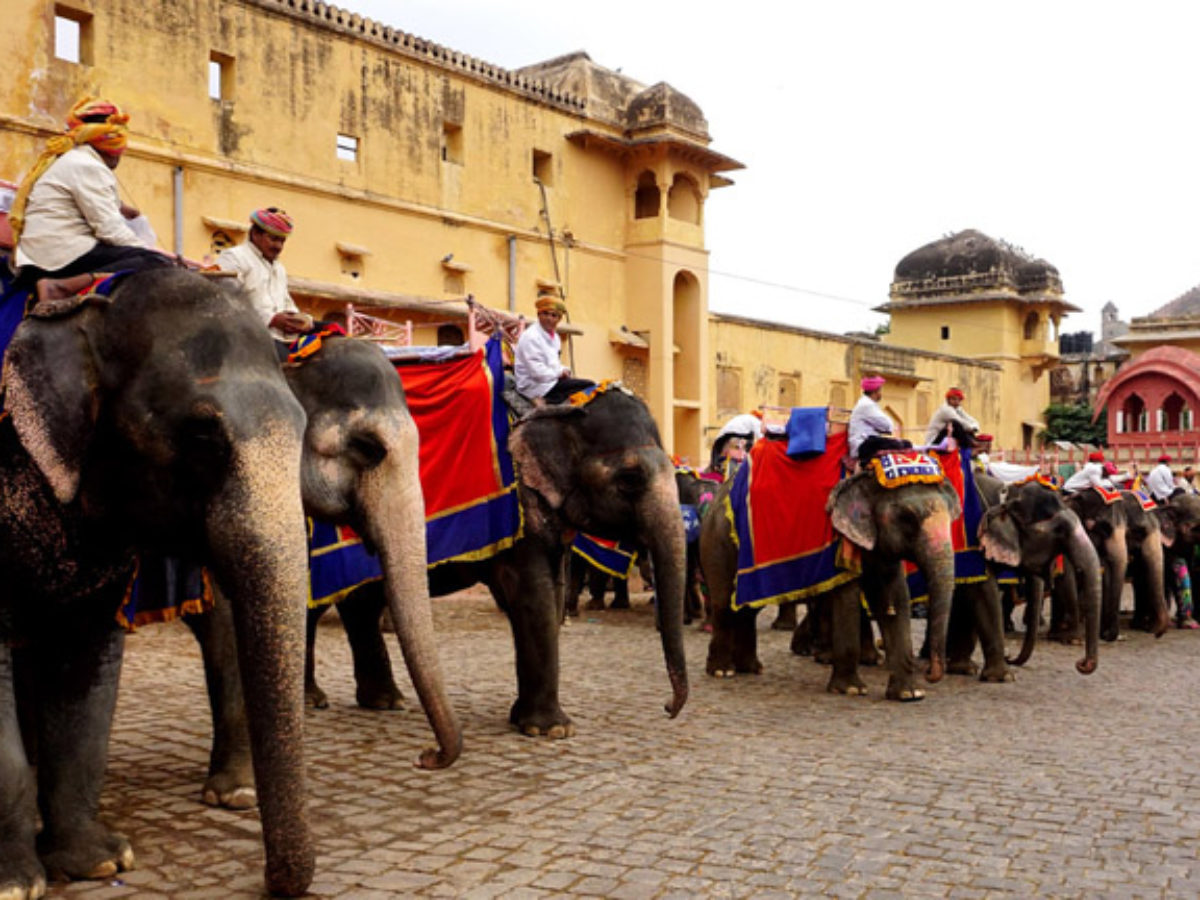 The Pink City of India prides in having some of the best tourist attractions of the country. You can spend days gazing at the magnificent palaces and forts. The festive lighting adds to the jaw-dropping elegance. Ensure your journey is complete by visiting the Hawa Mahal, Amer Fort, Janter Manter, Nahargarh Fort, and Albert Hall Museum. And for your Christmas Eve Mass, head to the St. Xavier's Church, Prena Church, and AG City Fellowship Church.
4. Daman and Diu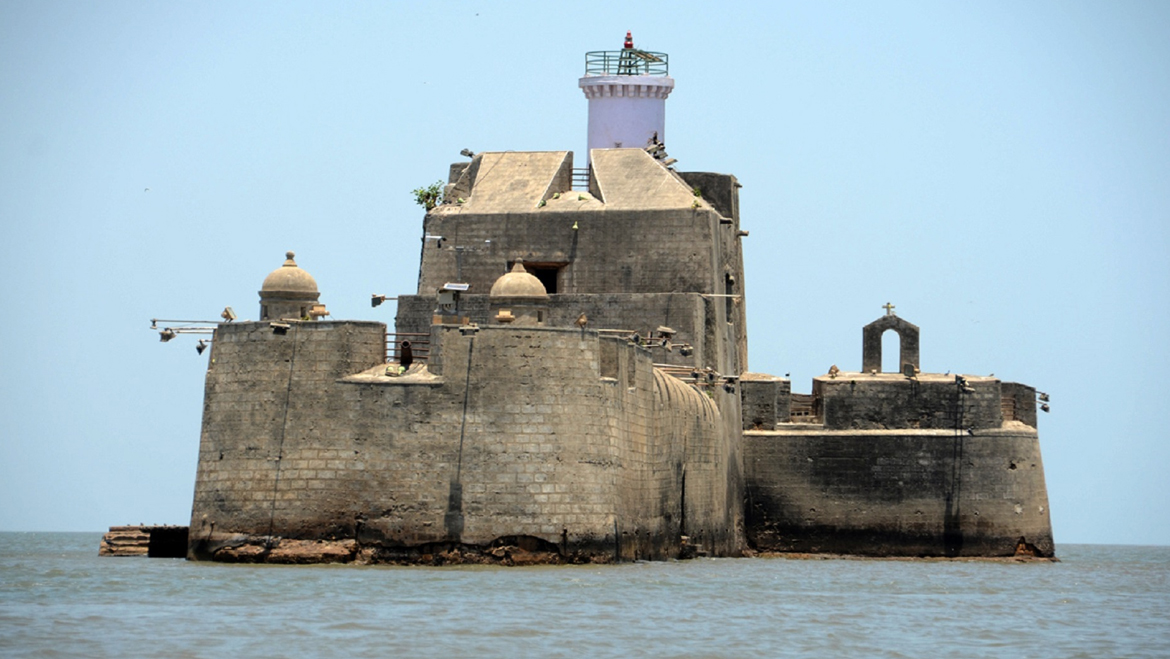 We call it Mini Goa and it's one of the most classical locations of West India. It's a pretty small island that reminiscent of Portuguese Rule. The beaches around make vacationing fun as you flirt with the sun, sea, and sand. And if you are thinking of the things to do during Christmas here, then attend the Mass at Saint Paul's Church and Our Lady of Remedes Church. Well, this isn't all, the entire city is decorated to celebrate the birth of Christ in the most glorious way. Do visit the Nagao Beach, Naida Caves, Diu Fort, and the Ghoghla Beach while you are here.
5. Mumbai, Maharashtra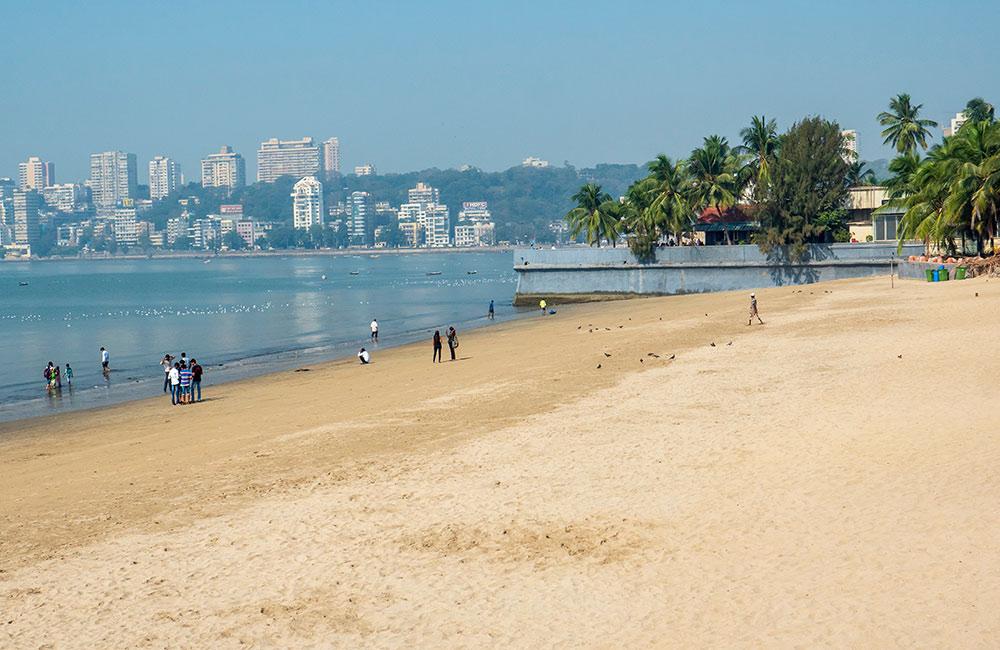 Mumbai, the city that never sleeps in Maharashtra, has its own sweet charm. And when it's Christmas time, you'll find the city buzzing with red Santa Claus attires, decorative stockings, lights, and cakes. While a fun time at the Marine Drive to chill out during your Christmas night is most recommended, you can even visit the beaches in this city to enhance your enthralling experience. And if this isn't enough, head to the restaurants and clubs here to party hard.
6. Mount Abu, Rajasthan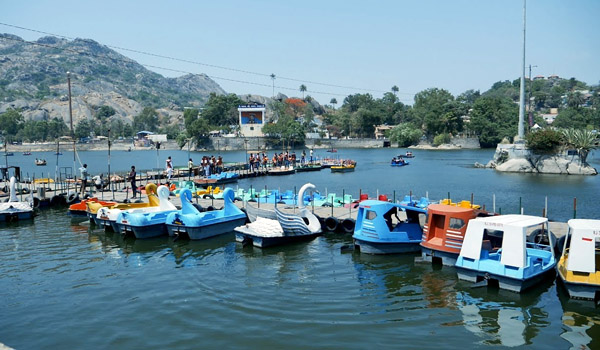 This is the only hilly place in Rajasthan and one of the best hill stations in Western India. Head to this place during Christmas holidays to enjoy your vacations in the most enchanting atmosphere. You'll love the captivating, scenic views, and the cold and calm weather. Well, to top it, a trip to the Dilwara Temples, Mount Abu Wildlife Sanctuary, and Nakki Lake should be enough to complete your trip perfectly.
7. Alibaug, Maharashtra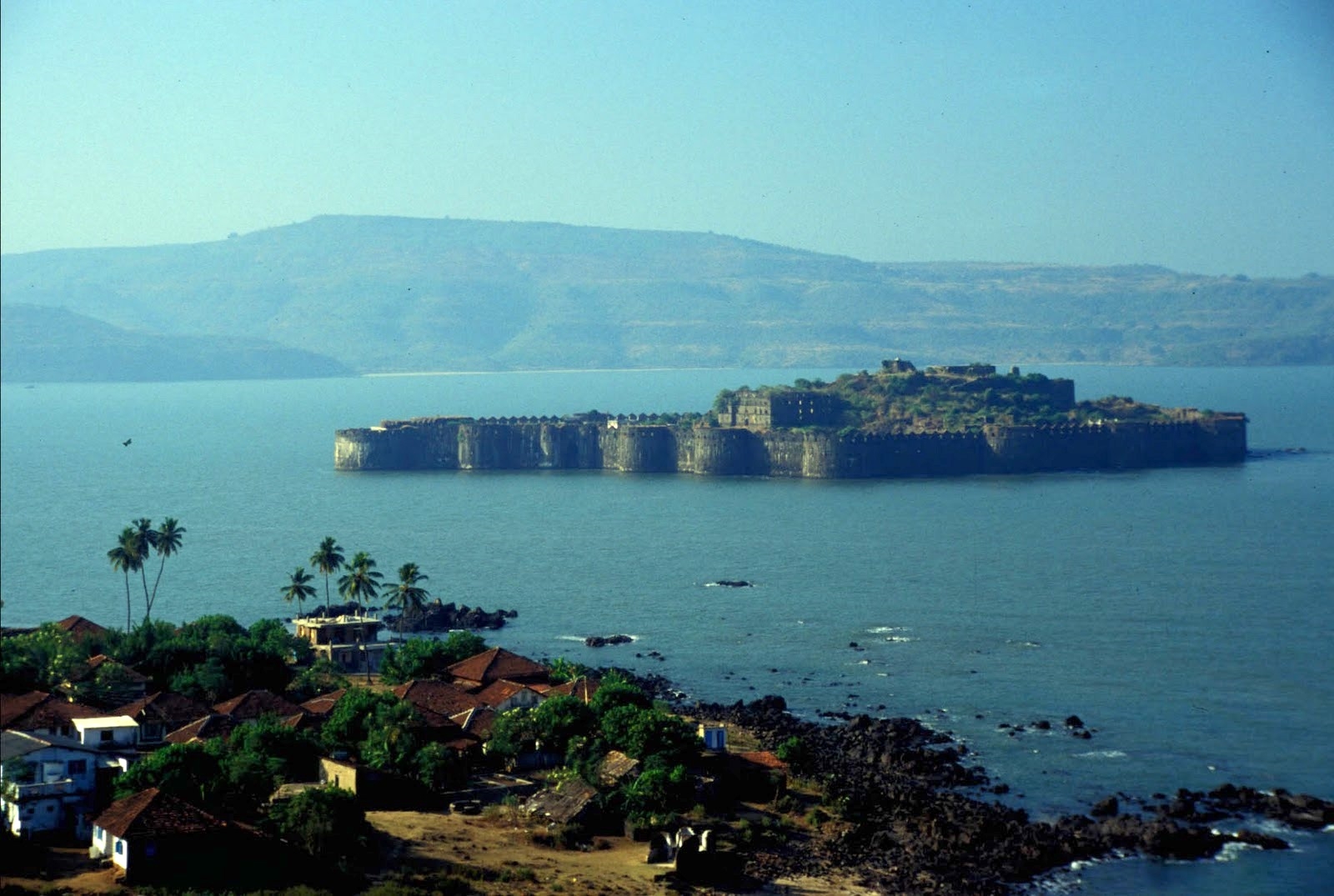 Indulge in a fun and cosy time celebrating the Christmas holiday at Alibaug in Maharashtra. It's a fantastic beach location surrounded by calm sea. Book a stay in one of the luxury villas situated here and enjoy a fun trip to the famous Alibaug Fort. And you'll also love the locals celebrating Christmas here in a silent but sweet and calm ambience.
8. Mahabaleshwar, Maharashtra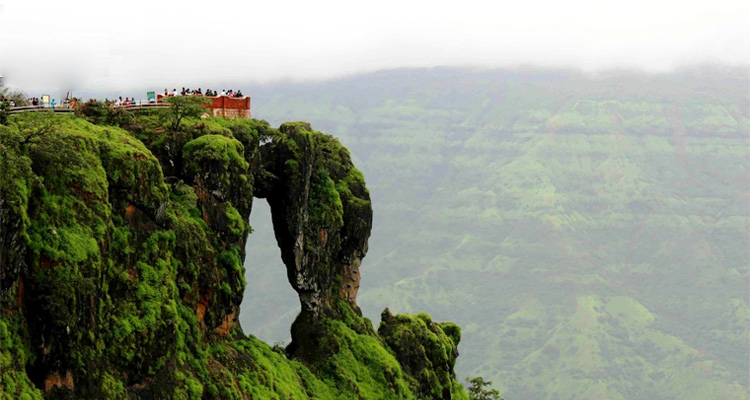 Maharashtra prides in having a much vibrant but offbeat hill station, Mahabaleshwar. A fun trip here during the Christmas season is enough to spruce up your entire winter holidays. From the serene Veena Lake to the exciting points with captivating panoramic views, to the always buzzing local markets, all are ready to welcome you with open arms. And to make your Christmas more awesome, you'll find the resorts and hotels here putting up special Xmas trees and lights that are sure to uplift your mood further.
These places are super amazing to enjoy your Christmas in the best way. And if you aren't finding them enough, then check Aurangabad – which is a culturally rich town of Maharashtra steeped in history and housing monuments from yester years, Alwar in Rajasthan — the town full of unique forts, Manori — the small Goa of Maharashtra, and Nawalgarh of Rajasthan. With these awesome places explored, we are sure both your Christmas and winters would be well spent and truly enchanting. Just add some pinch of perfection to this trip by hiring a car from Revv for a seamless driving experience across this vast area.