Road Trips to Witness of The Indian Festivals in June
India is a land of rich cultural diversity. We celebrate every festival with a lot of warmth and welcome all our visitors to become a part of our unique festivals. So this monsoon if you are planning to enjoy the Indian festivals in June with road trips then we have the perfect list for you. Explore the list of top festival in June month in India and accordingly plan your road trips.
Top Festival in June Month in India
1. Shimla Summer Festival
If you are planning road trips in India in June and would like to cover a unique festival you must head towards Shimla.  This 5 day festival is held in Shimla in Himachal Pradesh. Scheduled during the end of May and beginning of June this brings in the local Himachal flavour, the tribal lifestyle, their artwork as well as the ice skating and film festival. Get a glimpse of the Himachal folklore and folk music with dance.
Where it Celebrate: Shimla
Started at: First Week of June 2020
2. Saga Dawa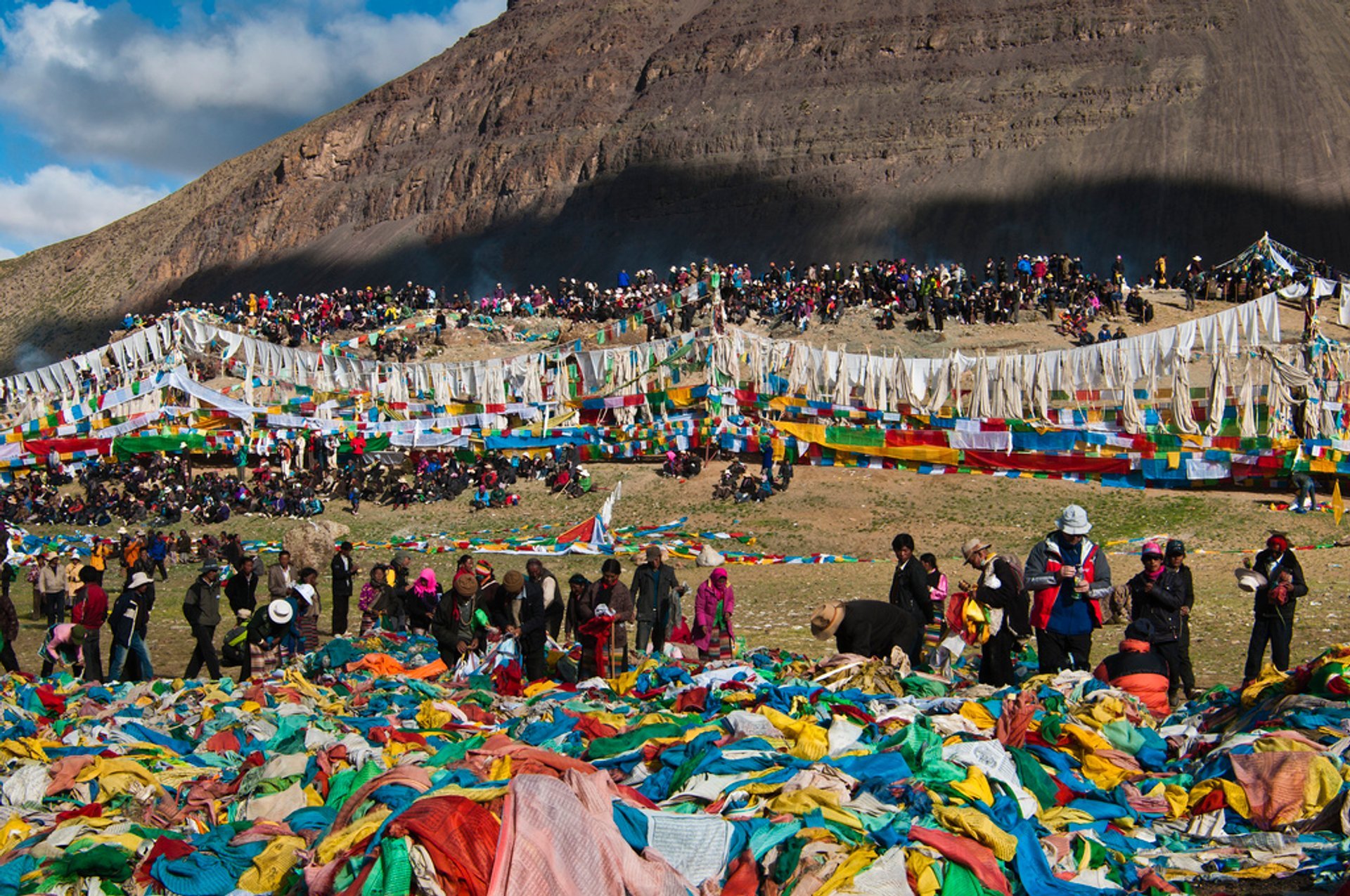 If you are planning an Indian festival in June with road trips then you must visit the Saga Dawa in Sikkim. Plan road trips in India and head towards Sikkim and be a part of this Tibetan festival of the hills. Celebrated based on lunar cycles of full moon this celebrates the life and enlightenment of Lord Buddha. Multiple butter lamp lights are lit during this time. Visit the Tsuklakhang Monastery to see the festivities organized by the Tibetan monks.
Where it Celebrate: Northeast India (Sikkim, Darjeeling)
Started at: Mon, 8 June, 2020 – Fri, 26 June, 2020
3. Ramadan And Eid Ul-Fitr
Ramadan is an important festival in India. The followers of Islam celebrate this with a one month fasting and the real celebration is in June with Eid ul-Fitr. If you are a food buff then you must taste the amazing delicacies prepared during Eid. You can be a part of the Eid in Delhi, Lucknow, Kerala and Hyderabad.  If you are planning about things to do during Eid, then you can dress up in your best attire and share some Eidi gifts with your loved ones. This is celebrated mostly all over India.
Where it Celebrate: All across the country
Started at: Saturday, 23 May – Sunday, 24 May (Dates may very)
4. Sindhu Darshan Festival
You can plan a road trip from Delhi or Himachal Pradesh and visit the Sindhu Darshan Festival. This is celebrated for 3 days in the mountains.  Dedicated to the Indus River and also called the Sindhu River this is one of the most important festivals in the mountains.
Where it Celebrate: Ladakh
Started at – Friday, 12 June
Ends on – Sunday, 14 June
5. Ambubachi Mela
Ambubachi is an important festival that celebrates menstruation cycles of women. This is celebrated in Kamakhya Temple in Assam.  On the fourth day, the temple gates open and Goddess Kamakhya is bathed before letting in the pilgrims. Usually there is a big crowd on the auspicious days when this is celebrated in Assam.
Where it Celebrate: Guwahati in Assam
Started at:

 

Middle of June 2020
6. Sao Joao Feast Of St John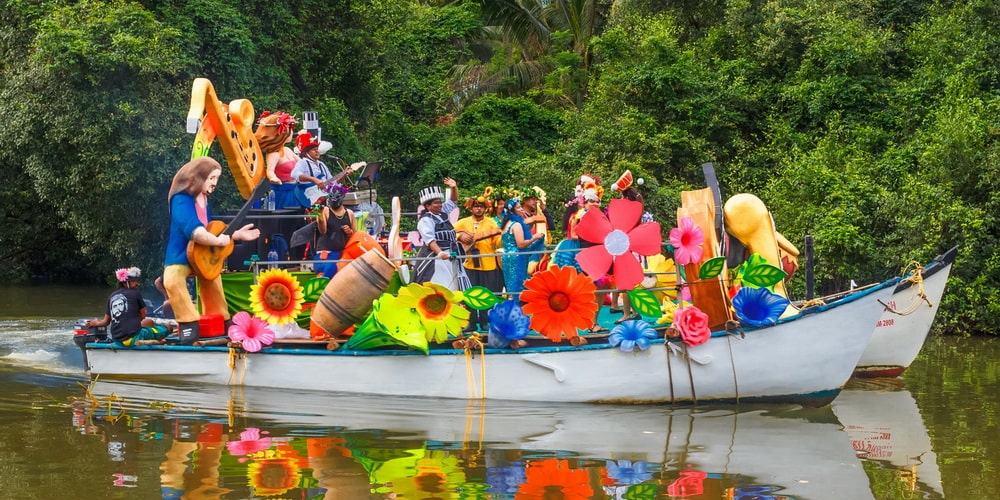 Sao Joao Feast of St John the Baptist dedicated to St John the Baptist is celebrated in Goa amidst vibrant colors, feni and all things beautiful. It is a Catholic festival where people jump into wells and pools. You can also swing to the folk tunes of Goa in this festival. There are a number of people who come to Goa during this festival and participate in it.
Where it Celebrate: Goa (Siolim)
Started at – Jun 24, 2020
7. Feast Of St Peter And Paul
This is celebrated by the fishermen of Goa. This is celebrated for the arrival of the monsoon and also the bravery of the saints. Performed on riverbanks of Goa especially in Bardez, this is celebrated with songs and music and folk tales about the saints. One of the most colourful festivals in Goa you must be a part of this beautiful festival.
Where it Celebrate: Goa (Bardez)
Started at – Monday, 29 June 2020
8. Ganga Dussehra
Ganga Dussehra celebrated on the river banks of Uttar Pradesh. This is held in the month of June where it celebrates the mythological story of Ganges coming to earth. This is celebrated through Aarti, Pujas and songs through ten days. The last day is called Shukla Dashami. Hindus believe that during this time they can get rid of their sins with a holy dip.
Where it Celebrate: Rishikesh, Haridwar, Varanasi, Allahabad
Started at: 10th day of Jyeshtha month (Hindu calendar)
9. Puri Rath Yatra
One of the most colourful famous festivals of Puri in Orissa is the Rath Yatra. This is celebrated when Lord Jagannath visits the Gundicha Temple in majestic colourfully decorated chariots with Balaram and Subhadra. Millions of people visit Puri to be a part of the Rath Yatra. The chariots are grand and re decorated every year with great precision. Touching the chariot or its reins is considered very holy and people wait for this auspicious day to do that.  The dates are again based on the lunar cycle and usually happen during the last week of June.
Where it Celebrate: Jagannath Puri
Started at: Tuesday, 23 June 2020
You can plan road trips in India in June to witness any of these festivals and be a part of the local fervour with which these are celebrated. You can plan your trip from any city in India with the help of the Revv car rental services.  Check out the current dates for 2020 before you plan your trip so that you do not miss the key events.
Must Read: Top 13 Places to Visit in Bhubaneswar