Road Trip From Bangalore to Kodaikanal
One of the cosy hill stations in South India is Kodaikanal. Situated in the Dindigul district of Tamil Nadu this is located at an elevation of 7000 feet above the sea level. Kodaikanal is the home to beautiful green forests, pristine surroundings, waterfalls and misty mountains. Tourists like IT professionals seeking a break from the corporate stress or students looking for a quick trip to the hills often take a trip from Bangalore to Kodaikanal.
How to Reach Kodaikanal from Bangalore
You can plan a road trip from Bangalore to this misty hill station of Kodaikanal as it will take around 7 – 10 hours. The road trip takes around 465 km. You can take a drive through places like  Hosur,  Tiruchirapalli,  Salem,  and Namakul on the way and then through the winding roads of Dindigul you reach Kodaikanal.
11 Best Places to Visit in Kodaikanal
1. Coaker's Walk
Explore the Coaker's walk during the wee hours of sunrise or soak in the faded twilight of the city here. The view is almost like a dream of misty cloud decorating a lush green valley. You can come here with your loved ones or you can seek a connection with your inner soul amidst this natural beauty. Place your eyes on a telescope in the telescope house for the breathtaking views.
2. Kodai Lake
They say you can explore a city from its rivers and lakes. The Kodai Lake is a manmade lake which is perfect for a boat ride. Lose yourself in the foggy misty mornings of Kodai Lake as you sip your warm cup of coffee and take a boat ride and view this hill station in a different light. Often nature lovers also enjoy a walk or bike ride around the Kodai Lake.
3. Guna Cave
Guna Cave also called the Devil's Kitchen is a group of caves that is located on the outskirts of the city. Eerie dark caves, infested by bats are an attraction for adventure tourists who are looking for a spooky thrill.  This place is also ideal for trekking in Kodaikanal.
4. Bryant Park
During Kodaikanal sightseeing, New Yorkers will be surprised that Kodaikanal also has a Bryant Park.  This is a beautiful botanical garden with varied species of floral beauty. For nature lovers this has a fascinating glass house which has diverse species of orchids and other plants and a beautiful rose garden.
5. Pine Forest
If you are in Kodaikanal Ghat Road, you should not miss the pine forests which are one of the Kodaikanal top attractions. From a young age the average Indian grows up watching filmy dance sequences around the pine trees. So you can make your dreams come true in the pine forests of Kodaikanal which has been the location for a number of film shoots.
6. Trek to Dolphin's Nose
In Kodaikanal if you are looking for a hike then you must visit the Dolphins Nose and enjoy the amazing views from the top of the cliff. Get a glimpse of the lush greenery and the misty mountain from Dolphin's Nose view point. You can also visit the Echo point and find out the voice resonance in that area and hear the echo of your name.
7. Berijam Lake
Berijam Lake is a beautiful lake in Kodaikanal known for the beautiful flora and fauna. Berijam is one of those lakes where you can see the beautiful water lilies swaying with the wind. It is also the home to medicinal plants. This is situated in the upper part of Palani Hills and amidst lush green valleys.
8. Kurinji Andavar Temple
Kurinji is a flower that blooms in Nilgiris and South India only once in 12 years. It bloomed in 2018 and the next one will be in 2030. As the world keeps changing, Kurinji flowers still maintains its timelines. Many botany lovers and tourists visit this place to know about Kurinji flowers. There is Lord Muruga temple here as well.
9. Caps Fly Valley
Have you ever had the opportunity to play boomerang? Caps fly valley in Kodaikanal is on such place where you can throw a bottle or a cap and it will come back straight to you. The atmospheric pressure is the reason behind this phenomenon.
10. Karuna Farm
Connect with your inner self and heal and rejuvenate yourself with Yoga. You can visit the Karuna farm in Kodaikanal and take the yoga retreat that will help your body and soul.  This is located in Prakaspuram village.
11. Take a night safari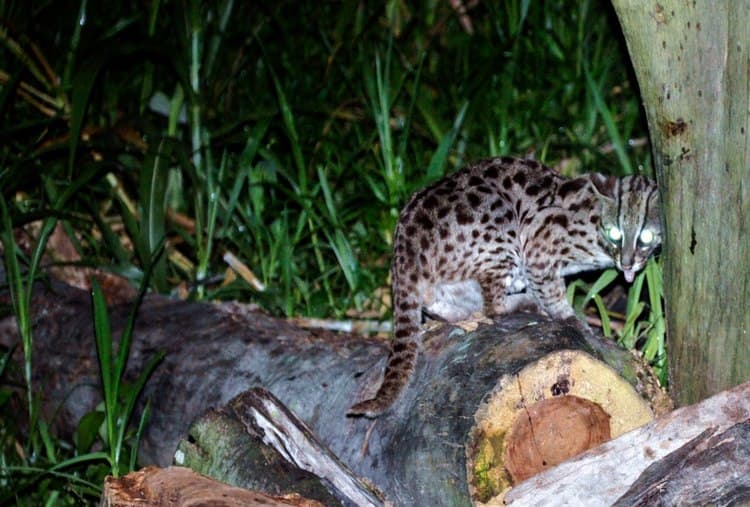 If you are thinking about things to do in Kodaikanal you can also take a night safari in Kodaikanal. These are plantations or forest trips that look eerie and intoxicating at the dead of the night. And in between exploring the rolling hills look at the brightly star studded night sky of this hill station. You will for sure go back home with the memories of this out of the world celestial beauty.
A visit to Kodaikanal can be a beautiful experience as you soak in the beauty of nature.  You can take a trip from Bangalore by opting for Revv car rentals from your city. You will love the meandering roads and mesmerizing beauty of nature.