Road Trips to Witness of The Indian Festivals in September
India, the land of rich culture, celebration and festivities attract tourists from all over the world. Every year tourists visit India to get a glimpse of its unique festivals that reflect an integral part of our traditions and culture. 
There are a number of festivals and events in September month in India. We have crafted a list of top festivals in September month in India. If you want to plan road trips in India in September you can go through our unique list.
10 Best Festivals in September Month in India
1. Ganesh Chaturthi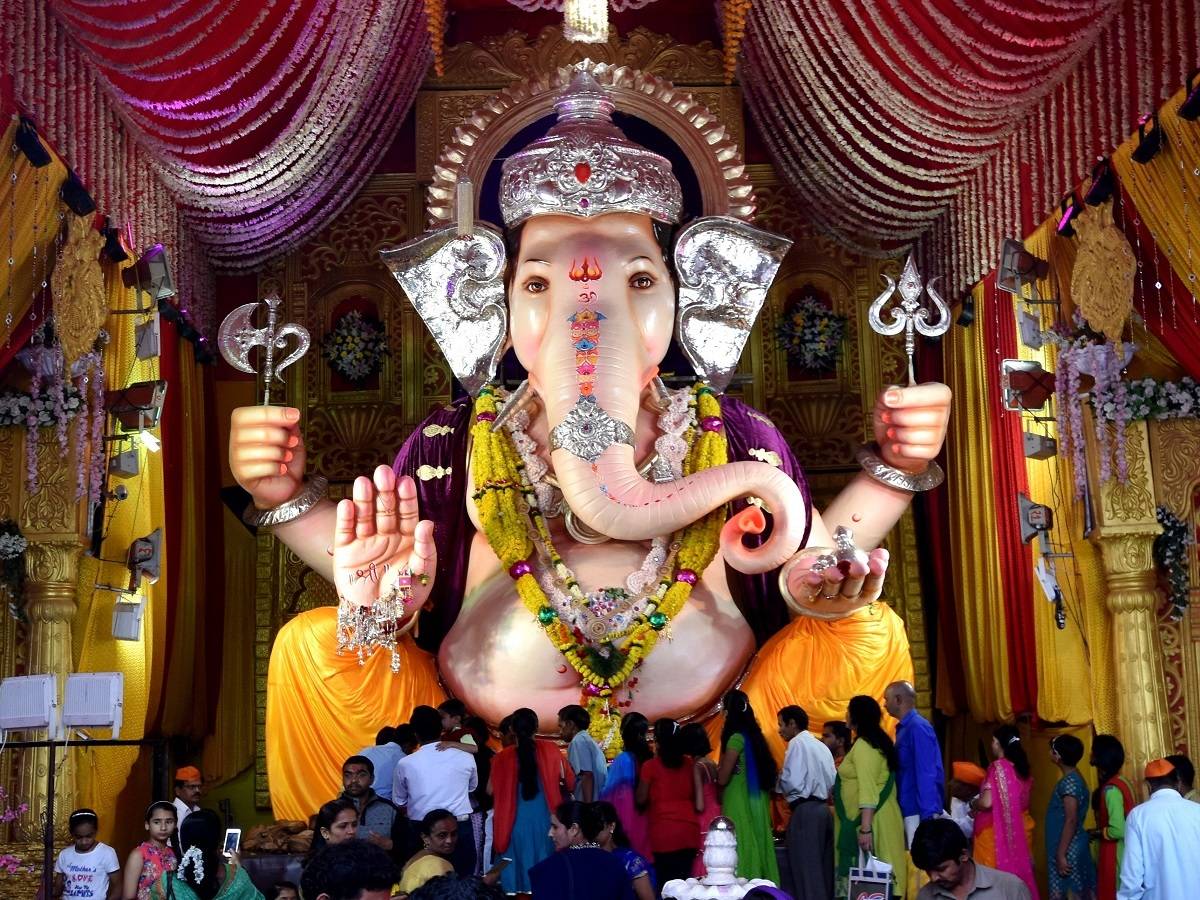 If you are looking to attend Indian festival in September month with road trips then you can choose r Ganesh Chaturthi.   A widely celebrated festival which rejoices the birth of Lord Ganesha. Maharashtra is known for its giant idols and king size celebration of Ganesh Chaturthi.   It is a grand celebration with music, aarti and puja. 
Where: Maharashtra, Gujarat
Date of Celebration: 22 August – 2 September 2020
2. Onam
If you are looking for an Indian festival that comes with snake boat race, decorated elephant rallies and rich colours then you must be thinking of Onam. Celebrated in the backwaters of beautiful Kerala this festival honours the return of King Mahabali.  Gorge on amazing Kerala cuisine and awe at the exotic Pookalams which are floral designs made during this festival.
Where: Kerala
Date of Celebration: 1st – 13th September, 2020
3. Athachamayam Festival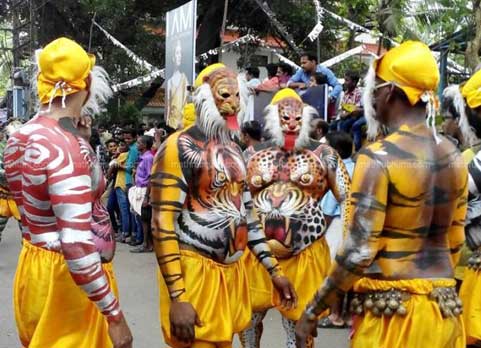 The Athamachyam festival is where you see men walk with tiger masks and body paint. Celebrated during Onam in Kerala this is dedicated to the heroic pursuits of the King of Kochi. Athachamayam gives you a glimpse of the folk art forms of Kerala. It happens during the Onam in autumn season.  Masked dances, folk art, drumbeats are an integral part of this festival.
Where: Tripunithura, Ernakulam in Kerala
Date of Celebration: 2nd September, 2020
4. Neelamperoor Padayani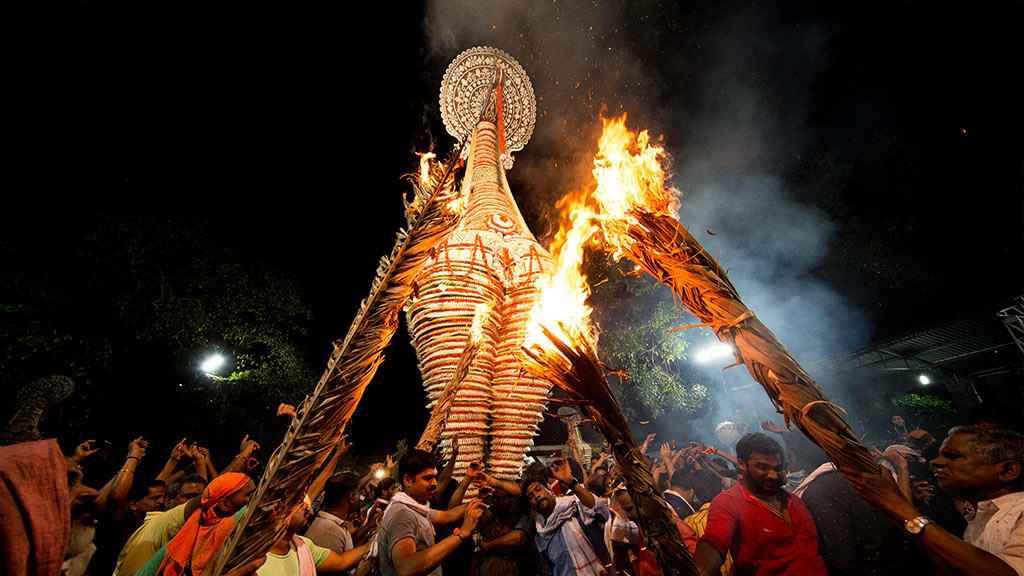 Neelamperoor Padayani takes place at the Neelamperoor Palli Bhagavathy temple. An autumn Padayani festival in Kerala this is famous for its Kettukazhcha.
Local artists and craftsmen create amazingly decorated effigies of swans and other legendary characters in this festival. At night the crowds carry the giant effigies of Bhima, Ravana, and Yakshi. Tourists take road trips from different parts of the country to witness this colourful festival.  The soul stirring music at the backdrop, giant effigies and fires create an amazing atmosphere of faith and belief. The devotees also carry large swan effigies which is an important part of the festival.
Where: Neelamperoor, Allepey in Kerala
Date of Celebration: 27th September, 2020
5. Muharram
Muharram celebrates the start of the new Islamic year.  The painful history of Muharram depicts that Hussein who was the Prophet's grandson was murdered by a cruel ruler in Karbala. Muslims all over the world recognize the suffering of Hussein and observe Muharram.  Muslims fast during the Muharram to wash away their sins in memory of Hussein. Also they take out giant processions or taziyas where some Shia muslime whip themselves to mourn the suffering of Hussein. You can plan road trips from your city to observe this at a nearest city.
Where: All over India.
Date of Celebration: 10th September, 2020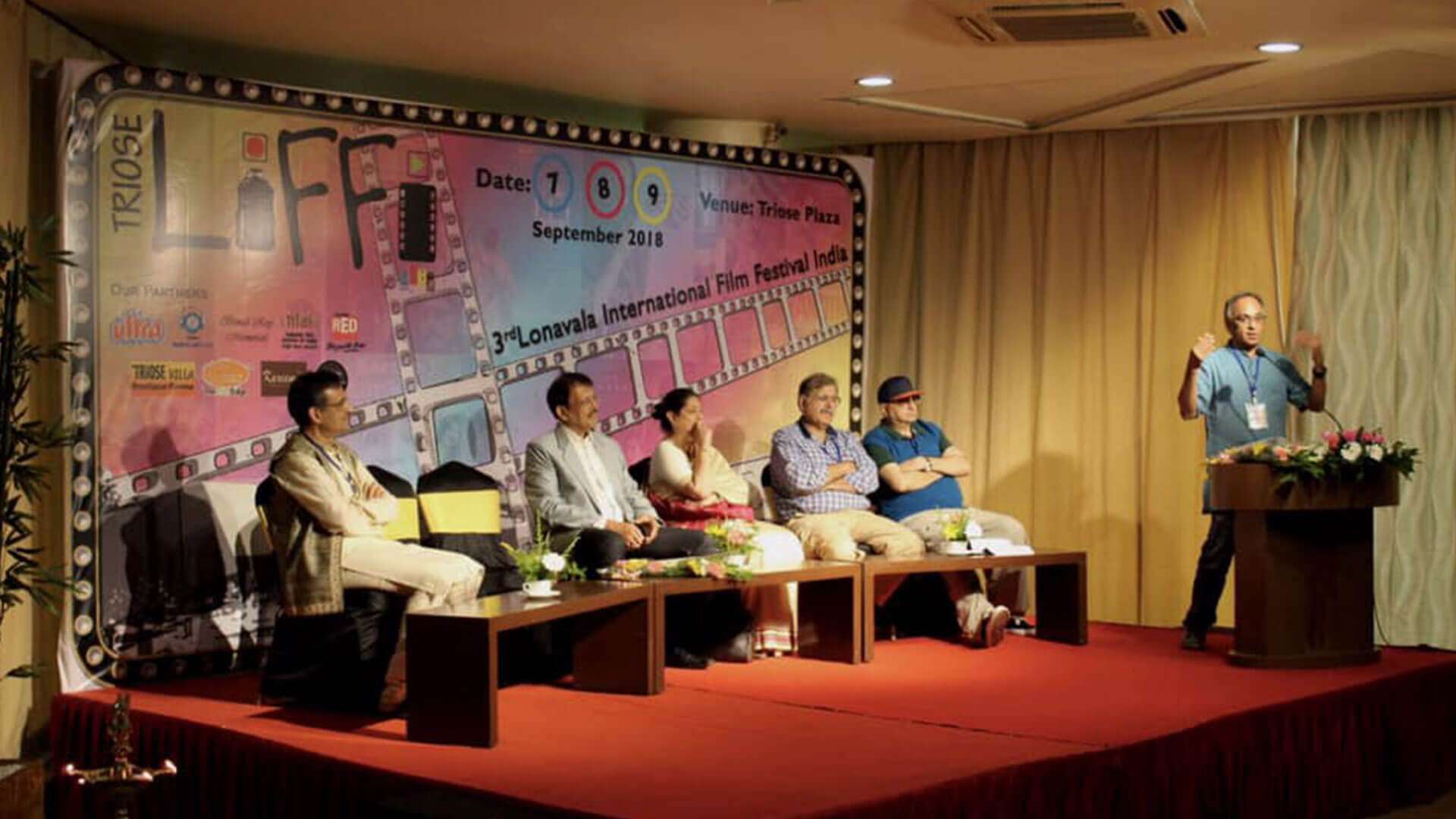 For film buffs who are planning what things to do this year must plan a trip to the Lonavala International Film Festival. Noted as the topmost cultural festivals in India it attracts locals and international dignitaries in September. Watch some of the best national and international award winning films and documentaries in the beautiful backdrop of misty hills in Lonavala. This is a few kilometres away from Mumbai and frequented by most celebs and luminaries. 
Where: Lonavala, Maharashtra
Date of Celebration: 7th – 9th September,2020
7. Annual Pune International Literary Festival
Pune International Literary Festival attracts all the book lovers from all over. Pune has always been the city of art and culture and this is adding yet another feather to its cap. If you love the smell of books, enjoy book reviews, book release and want to be a part of interesting debates and talk shows that speak of the intellectual elite audience then this is the place to be in September.
Where: Pune, Maharashtra
Date of Celebration: 28th September,2020
8. Ladakh Festival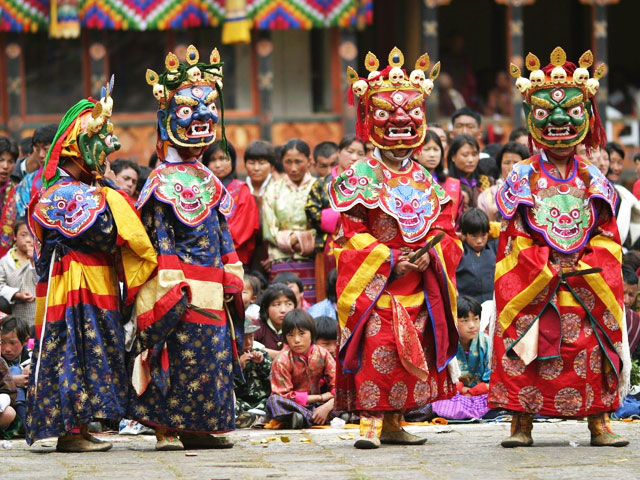 If you have ever glanced at the pictures of Ladakh or visited the tourism portals you must have seen pictures of lamas in mask dances. Yes this is the Hemis festival that is held in Ladakh at the Hemis Monastery every year in autumn. This takes place for almost a week in Leh.  If you want to be a part of the folklore, music, traditions of Ladakh, you must visit the Hemis festival where it celebrates their traditional folk cultures. Local cultural troupes adorned in their traditional dress with music and processions celebrate this for almost 3 days.
Where: All over Ladakh
Date of Celebration: 25th – 28th September, 2020
9. Chakradhar Samaroh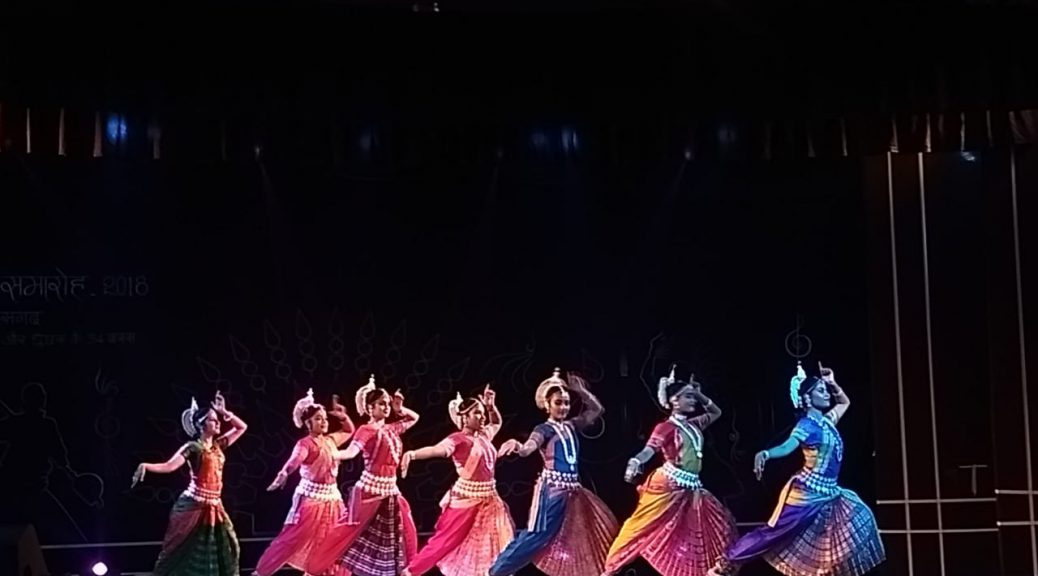 Chakradhar Samaroh that takes place in Raigarh is a weeklong classical dance and music festival. Named after the king of Chhattisgarh Chakradhar Singh this festival picks up rare talents of Indian classical dance and music for the connoisseurs. It is believed that king Chakradhar was artistically inclined as well. So Chakradhar Lailt Kala Kendra organizes this event along with Ustad Allaudin Khan Sangeet Academy for all the classical music lovers.
Where: Raigarh, Chhattisgarh
Date of Celebration: 2nd – 12th September, 2020
10. Ziro Festival
Travel to the beautiful terrains of Arunachal Pradesh in Ziro Valley that hosts music festivals in September. Music lovers from different parts of India from head banging hard rock to Indie rock  this festival welcomes all genres of music. This also brings out the best of North east bands.
Where: Ziro Valley, Arunachal Pradesh
Date of Celebration: 26th – 29th September, 2020
So now you have the list of interesting festivals all around India during September. You can hire the car rental services by Revv and set off to enjoy and soak the beauty of Indian autumn festivals.