Relish the Adventure of Scuba Diving at these fascinating Destinations
We all need holidays every now and then to take a break from the monotony of life. And holidays are best with road trips. Well, when we talk about road trips in India, we usually consider the attractions on land. How about holidaying in the waters? Well, you do not have to spend your entire vacation in the waters but you can very well go for some water sports and scuba diving. There are several places for scuba diving in India where you can enjoy a fantastic time.
Scuba diving is in fact one of the most amazing things to do, at least once in a lifetime. However, before you try the activity, you must know a few things about it.
You must not try diving alone. When you dive with others, especially an experienced diver, you are safer.

You do not have to hold your breath and instead can breathe normally.

As you start diving; do not dive too deep. You should start with small steps at first.

Do not forget to double-check your equipment before you start diving.

You must try your best to not pollute the marine flora and fauna.
9 Amazing places for scuba diving in India
1. Andaman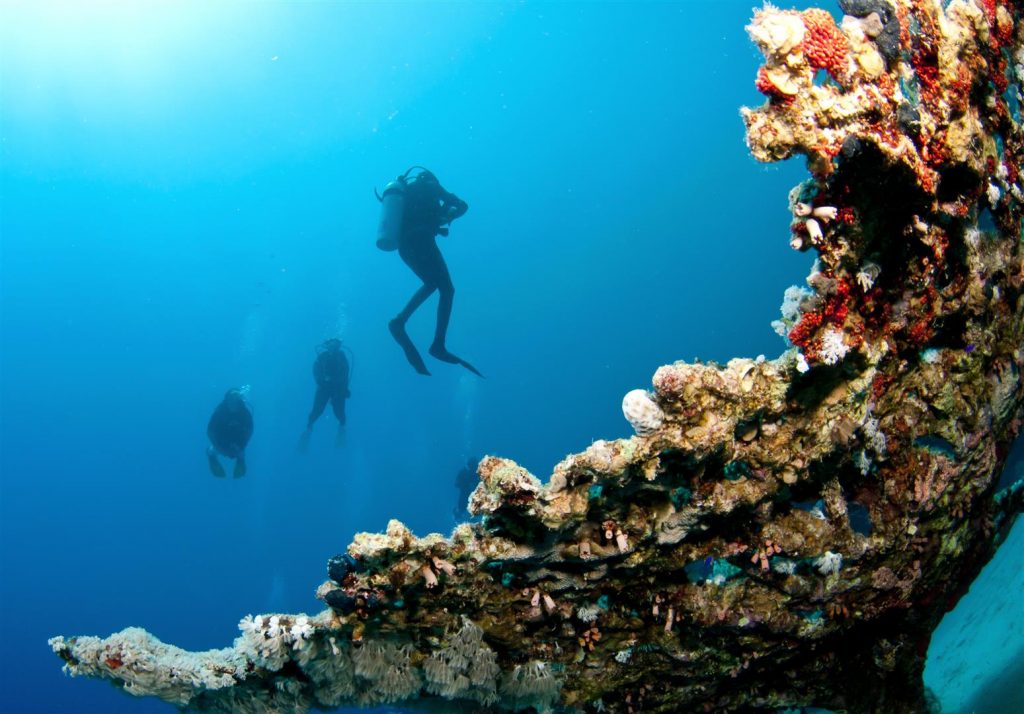 Andaman has lately earned a lot of attention because of the scuba diving experience it offers. You can see the corals and coral reefs closely and have an amazing time. You can even touch the varied species of fishes, and can even spot manta rays, moray eels, trevally, batfish, and turtles.  Apart from this, you can also visit the islands in India which are known for being unique from the mainland.
Best time to travel: October to May
2. Lakshadweep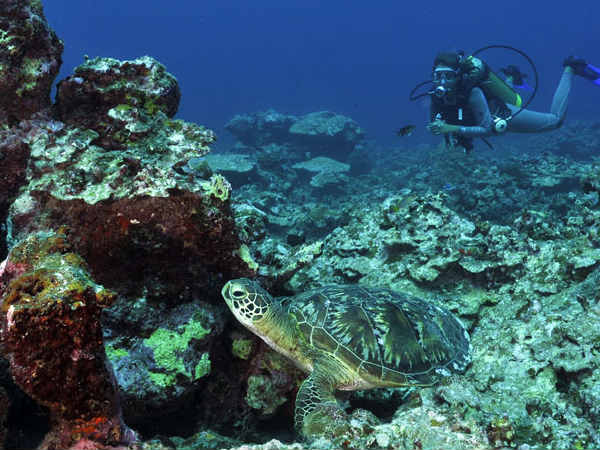 Lakshadweep is another place known for offering the best scuba diving experience. The most spine-chilling thing is that you can even spot sharks. Well, do not worry as the professionals will be there to guide you. Lakshadweep has emerged as one of the best destinations for vacations in the country. The minimum scuba diving time is 25 minutes.
Best time to travel: October to mid-May
3. Goa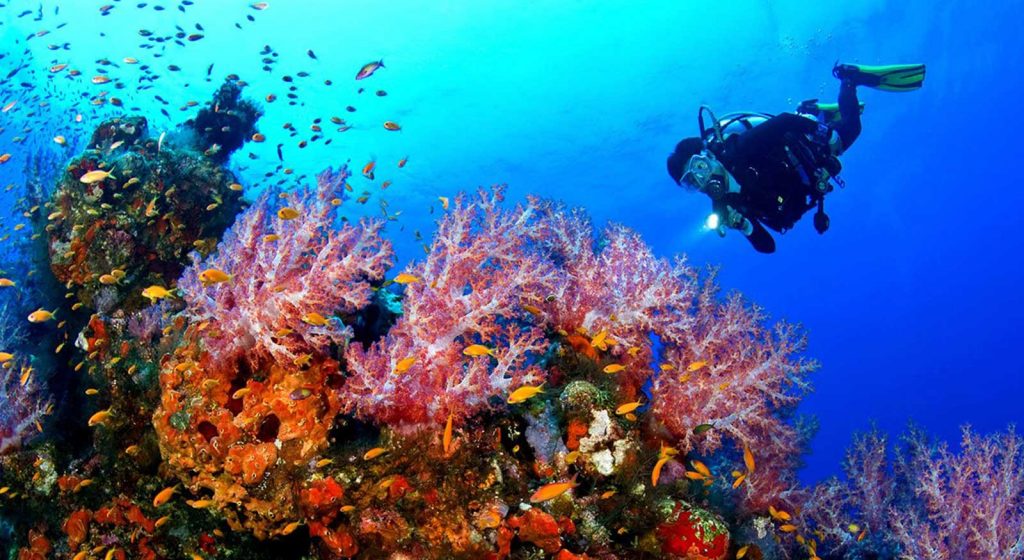 Boasts of housing the best beaches in India, Goa is undoubtedly one of the much-sought-after places in the country that witnesses a large number of tourists all through the year. Although the place is famous for beach parties and scenic beauty; you can also enjoy scuba diving here. Due to clear water and no underwater current, you are totally safe while scuba diving here.
Best time to travel: October to mid-May
4. Puducherry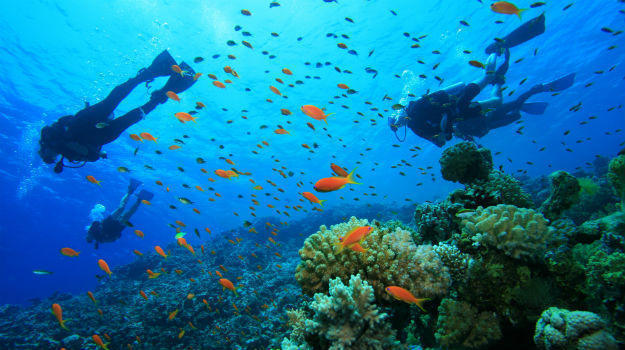 Puducherry is the only place on the eastern coast of India where you can enjoy scuba diving. As you go deeper inside the water, you will find man-made ridges, natural coral reefs, rocky pop-ups, and an overabundance of marine creatures. Just like Goa, scuba diving in Puducherry is also very safe. It is a fantastic place for beginners to try scuba diving.
Best time to travel: February to April; September to November
5. Netrani Island, Karnataka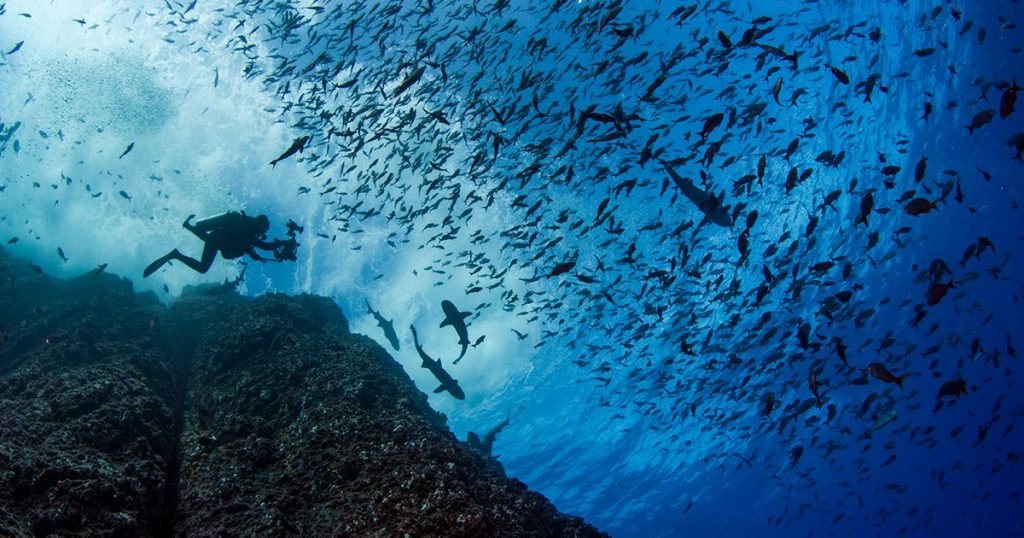 Often called Pigeon Island, Netrani Island is located at a distance of 10 km from Murudeshwar. The island is small and heart-shaped. It is one of the tourist attractions in India known for its unconventional scuba diving spot. You can find corals humpbacks and several species of fishes here. If you are lucky enough, you may even spot a whale shark.
Best time to travel: Mid-September to end of May
6. Tarkarli, Maharashtra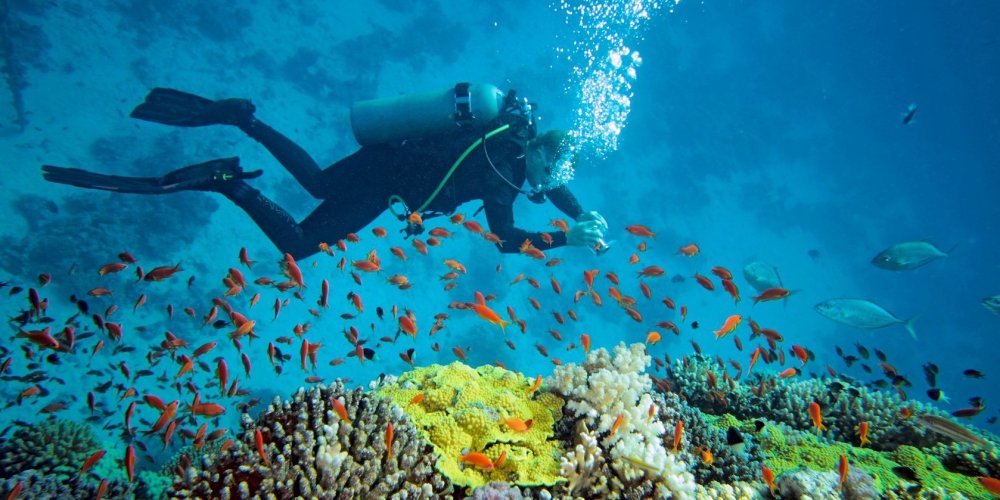 Located close to Sindhudurg Fort in Maharashtra, Tarkalri is a scuba spot that is famous for corals and vibrant marine creatures. To avail of the diving experience, you will be transported through speed boats from Dandi Beach. It is one of the most stimulating scuba diving experiences, which is guided by professionals.
Best time to travel: October to April
7. Kovalam, Kerala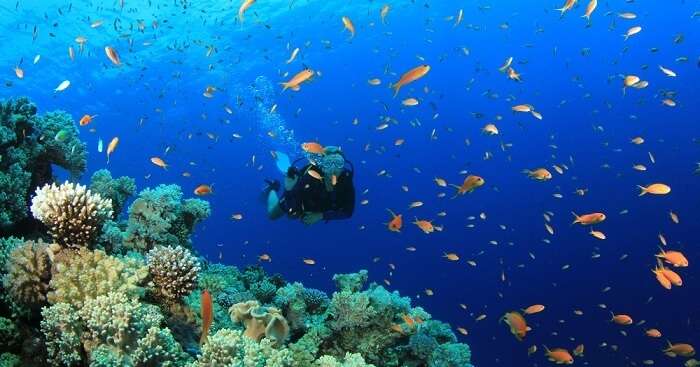 Kerala is famous for various reasons, and one of them is now scuba diving. For a wonderful and unique scuba diving experience, you can head to Kovalam and enjoy the underwater scooter. The water is clean here and you can witness the sea-life and creatures. 
Best time to travel: September to February
8. Dwarka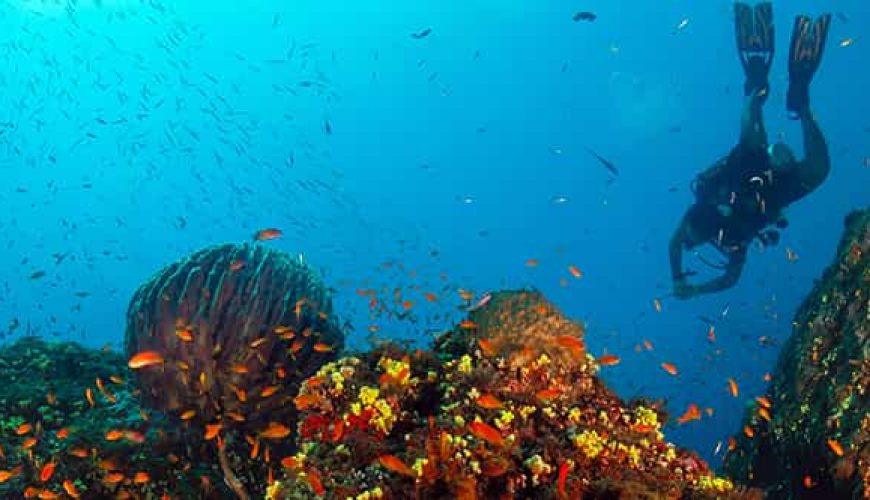 We know Dwarka as one of the religious places in the country. However, Dwarka is beyond that. It is one of the popular scuba diving spots in India. The place boasts of a beautiful marine ecosystem, which is why scuba divers from across the country visit the Dwarka. The marine life in Dwarka consists of turtles, dolphins, and whale sharks.
Best time to travel: October to March
9. The Aravind Wall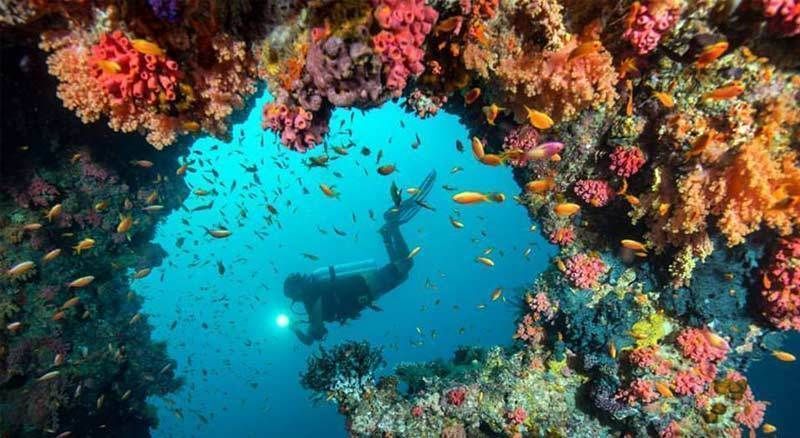 The Aravind Wall is one of the most famous scuba diving spots where you can witness a wide variety of sea creatures. From butterflyfish to Lion fish, and even sea snakes, you can see a lot of creatures in the water here. The lucky ones have even mentioned seeing honeycomb Moray Eel in the wall.
Best time to travel: December to March
To reach these places, you can go for a service like a car rental in India. One of the best self-drive car rentals in India is offered by Revv. You can book a Revv car just by installing their app on your phone from Google Play Store or iOS App Store. You can actually select the car from the wide variety of cars listed in the app and have it delivered to your doorstep. The monthly fee detail and the process of booking the car can be found in the app or the website of the company.