Best Jungle Trekking Sites in India That You can Opt For
Trekking is a wonderful way of distressing, exercising, and having a lot of fun. Trekking works as a full-body exercise. As a matter of fact, trekking in India is quite popular among adventure enthusiasts. You would often see people going trekking in different places in the country. You can also find several trekking trails in the country, some of them are good for beginners while the others can be opted for by experienced ones. And if you want to add more thrill to the activity, you can choose jungle trekking. So, let us discuss some of the best treks in India that you can consider.
7 Top Trekking Sites in India
1. Kanha National Park, Madhya Pradesh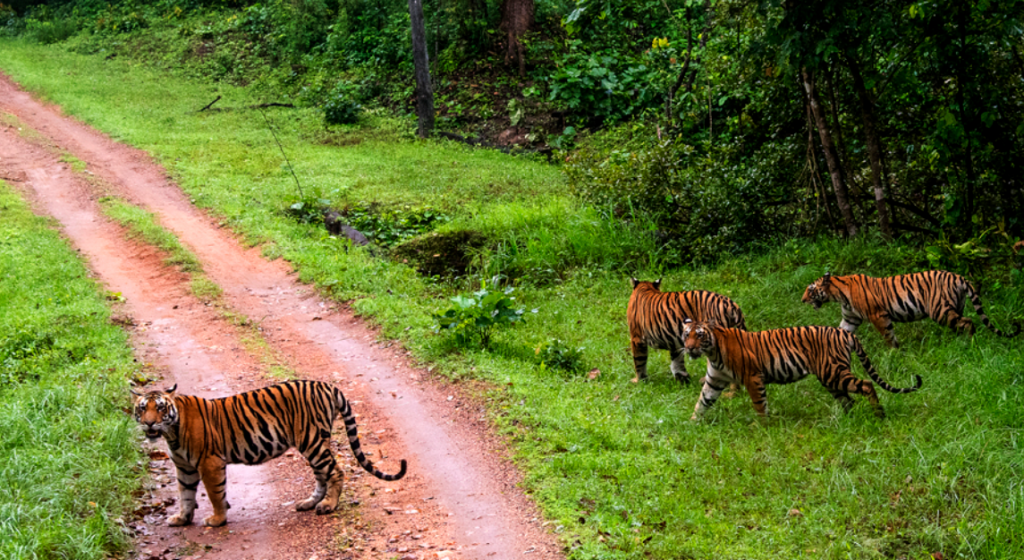 Since it is a national park that houses around 22 species of mammals, the majority of the visitors come to the place to witness the wildlife in their natural habitat. Well, the place is not the same for adventure enthusiasts. They see it as one of the best trekking places in India. The total time taken for trekking through the dense green forest is 2-3 hours. Beginners can choose this trekking trail for an unmatched experience.
Best time to visit: Mid-October to June-end
2. Kunjkharak Trek, Uttarakhand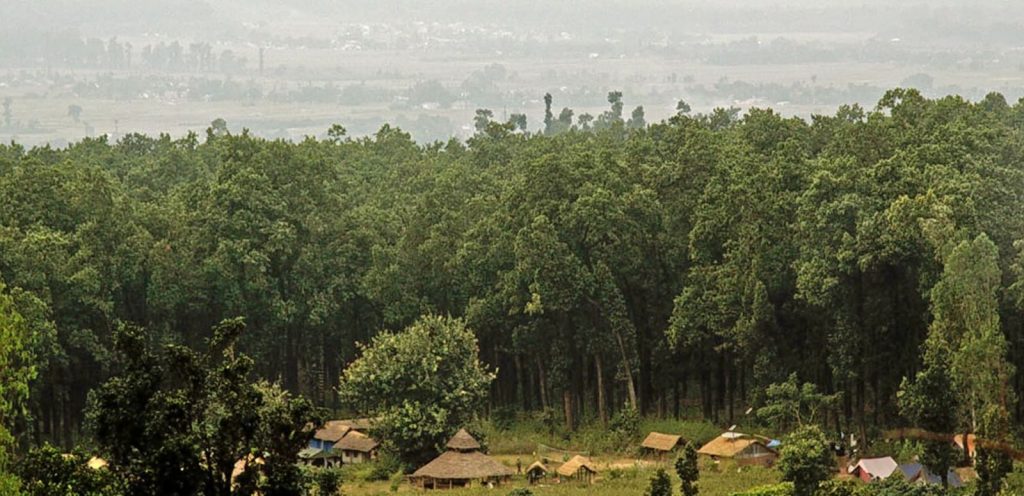 Kunjkharak trek starts at Pangot, which is perched near Corbett, at the foothills of the majestic Himalayas. This trekking trail is perfect for people who do not want a lot of crowds around them and want to trek in peace. You will cross jungles dotted with tall Deodar trees while trekking through this trail. You will also come across the Kosi river during your trek. This is one of the best jungle treks in India that you can opt for. This is the ideal option for people who are in their intermediate level.
Best time to visit: October to April
3. Pali Waterfall Trek, Goa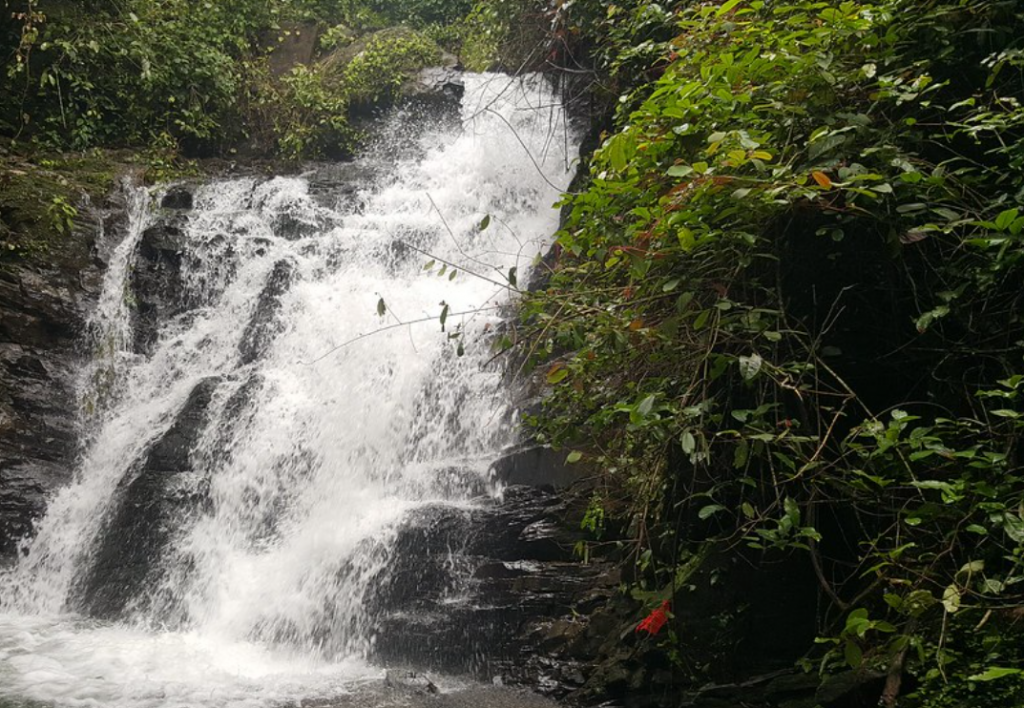 Goa is not all about beaches, water sports, parties, flea markets, churches, and so on. It is beyond that. Goa houses one of the most popular jungle treks in the country. You can trek through Pali waterfall which is located in the thick woods of the village called Valpoi. Before you shortlist the option, you need to be aware of the fact that you can come across various types of reptiles here, especially cobras. Therefore, you need to be extra careful and also should know how to deal with one such situation. Trekking on this trail can be a bit challenging sometimes. The trekking trail has gravel roads, lush vegetation, and mushy water. This trail is good for people at their intermediate level.
Best time to visit: Post monsoon
4. Binsar Zero Point Trek, Uttarakhand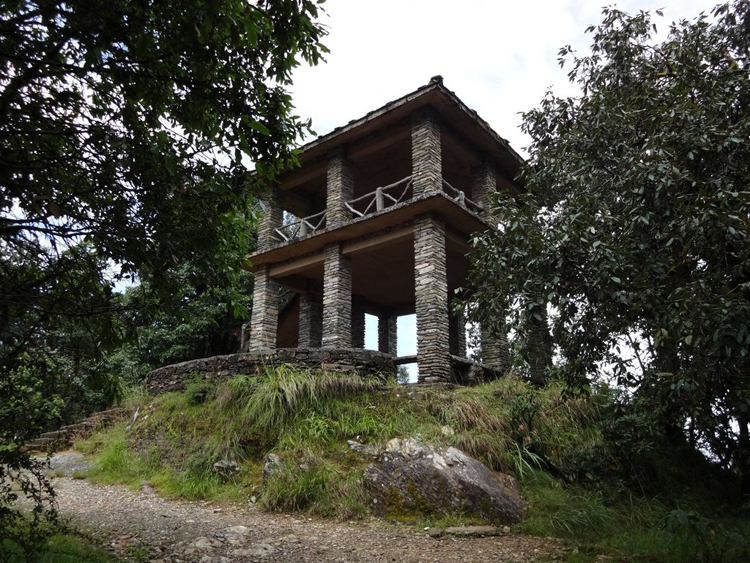 Binsar is one of the places to travel in India that is visited by many tourists. From the barren panoramas to the untouched natural charm, this is a one-of-a-kind place that you will hardly find anywhere else. The hospitality of the locals here is also something overwhelming. For trekking lovers, Binsar Zero Point Trek is heaven. Starting from Zero Point, you can trek through the Binsar Wildlife Sanctuary. During your trek, you can come across several animals such as langurs, monkeys, and even several birds. This trekking trail can be opted for by people who are beginners.
Best time to visit: October-November; February-March
5. Chembra Trek, Kerala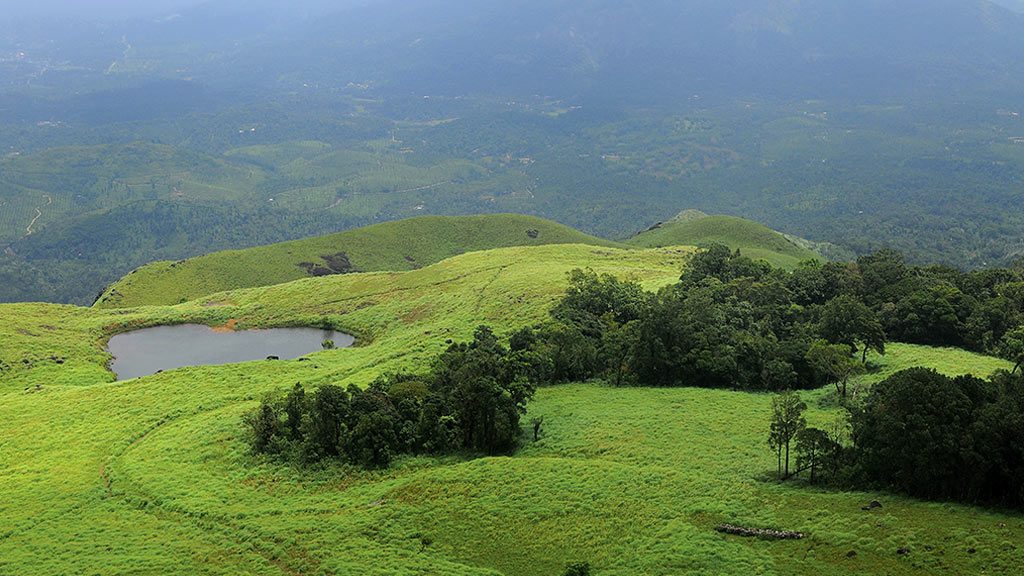 One of the top trekking places in India, Chembra Trek is a favorite of the people who have lately started trekking and are getting better with time. Chembra Trek is located at an elevation of 2100 m above sea level and is also one of the highest peaks in the Western Ghats.  The trek passes through a dense forest where you can even encounter wild animals. The place has its own charm as you can touch the clouds during your trek. One of the major attractions of this trek is the Love Lake, which is in a heart shape.
Best time to visit: Post monsoon
6. Talle Valley, Arunachal Pradesh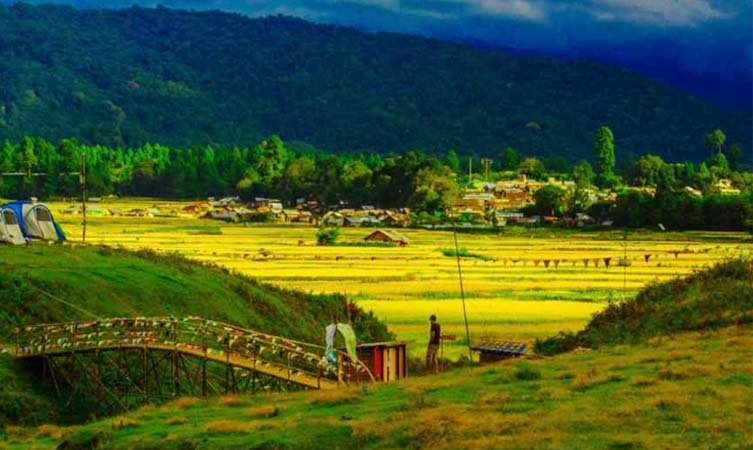 Arunachal Pradesh is praised for its natural beauty and thick forests. If you visit the Talle Valley, you will be able to see the tall and green Pine forests and where you can spot flora and fauna very easily. You will also pass by bamboo patches and the experience of this trekking trail is way different from all the others. However, make sure you have some experience in trekking before you choose this trail since some of the areas can be a bit challenging.
Best time to visit: October to April
7. Mudumalai, Tamil Nadu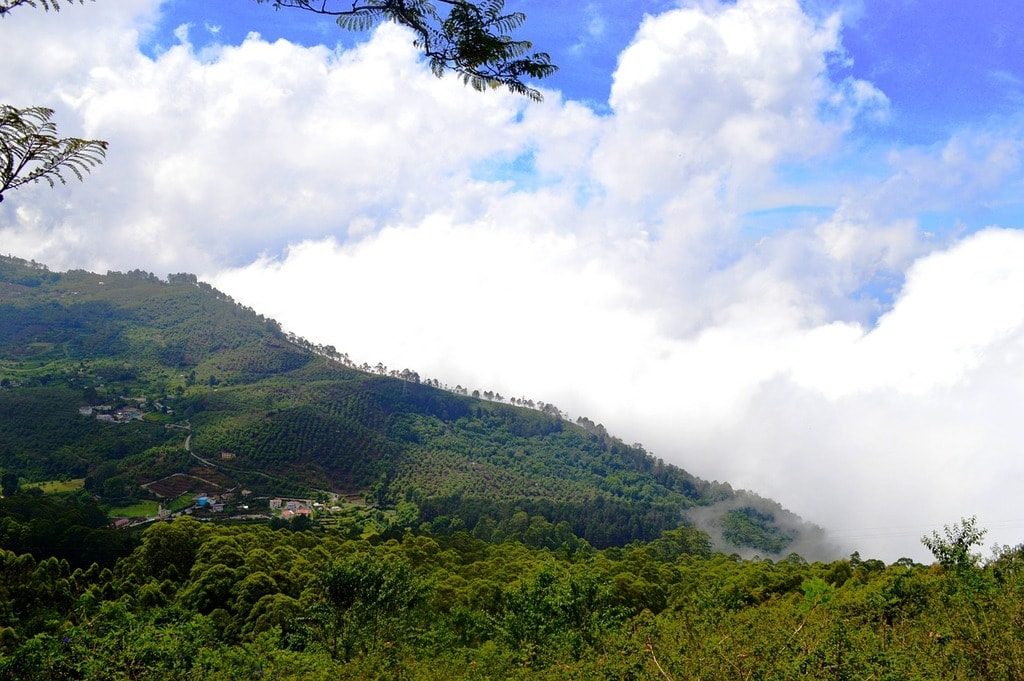 Mudumalai is one of the most popular and the best places in India when it comes to jungle trekking. In the hamlet from where the trek starts, you will find several hotels, hostels, and homestays, where you can book your stay beforehand and take proper rest before you begin your trek. You will not only just pass through the jungles and come across some animals and flora but you will also be able to enjoy the breathtaking views of the belt. You will also be able to witness the banana plantations.
Best time to visit: November-end to February-end
While you take the road trips to make it to these places, you will have several things to do, which are pretty interesting. And if you want to add a bit of comfort and freedom to the trip, you must get a self-drive car rental service. You can consider renting a car from Revv which you can book through the Revv app. The Revv app can be downloaded from iOS App Store or Google Play Store.