The 10 Best Shopping Places in Trivandrum May Surprise You
The "God's Own Country" is a paradise on earth with something for all tourists who visit this wonderful place. From spice gardens to backwaters of Kerala, the rich landscape offers a wealth of places to visit. Many of us, who have not been there, think about the many tourist places that we will visit and the delicious foods we will eat. Another thing that might not come to everyone's mind, is the local shopping and nowhere in Kerala can you have more fun shopping than Trivandrum.
Here is a quick list of shopping places in Trivandrum
1. Connemara Market
Connemara market is the place from where many of the local restaurants get their supplies. It is basically a wholesale market from where you can buy fruits, vegetables and spices at wholesale rates. You might find the market a little crowded, but will surely save a lot of money on these items.
Location: Palayam, Thiruvananthapuram
2. Saphalyam Complex
This market is located just beside Connemara market. Saphalyam Complex is a popular wholesale market for selling garments, ornaments and various other fashion accessories. There are number of little shops where you can find various items at budget prices. It is one of the cheap shopping places in Trivandrum.
Location: Palayam, Thiruvananthapuram
3. Chalai Market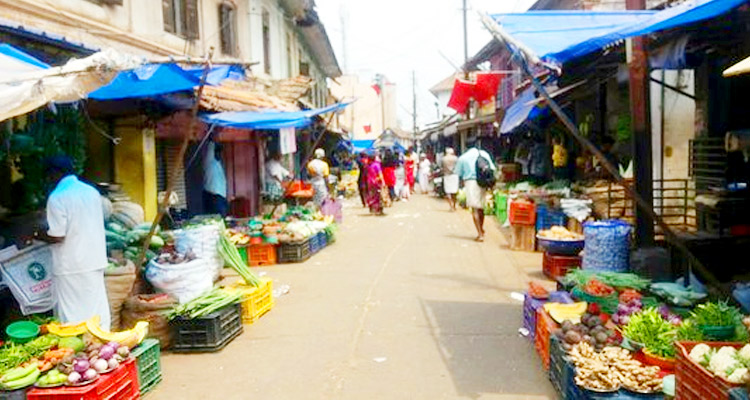 One of the most famous shopping places in Trivandrum, Chalai market is more than a hundred years old. You will get almost everything in this market. Don't forget to take a look at the spices section in the market where you will find a great variety of spices. With a little bit of bargaining, you can get the items at much cheaper prices. The market is always bustling with activity. You must try the street food available in this market to get the authentic taste of Kerala food.
Location: Chalai Market Road
4. Sarwaa Lifestyle
If you are looking for best shopping places in Trivandrum, then you must visit Sarwaa Lifestyle. From local handicrafts to garments, from accessories to jewelry, you will get everything under this one roof. The interesting part is the cafeteria where you can go and relax after your shopping is done here and get the best filter coffee in the town.
Location: Sankar Road
5. Stacey International
This is one of the shopping places to visit in Trivandrum, where you will find more than hundreds of items from all across the world. Apart from the common items like clothes, shoes, toys, local handicrafts, you will also get the unique ones such as cuckoo clocks to blue delft plates. If you want to buy some gifts for your family or friends, you can very well purchase them from here. Once your shopping is complete, you can visit their food court which serves various authentic Kerala food and drinks.
Location: Ambalamukku Road
6. McAdils Antiques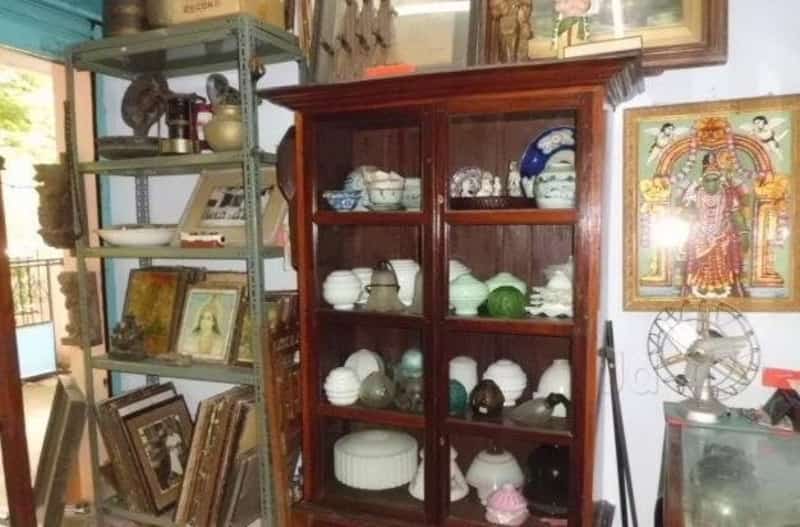 McAdils Antiques is a one-stop shop for various artifacts, antique furniture, old ceramics or even modern handicrafts. Most of the artifacts are Kerala styled. You can also enlighten yourself with information about each of the items available at the store by the owner himself.
Location: Vazhamuttom Junction
7. Ramachandran Textiles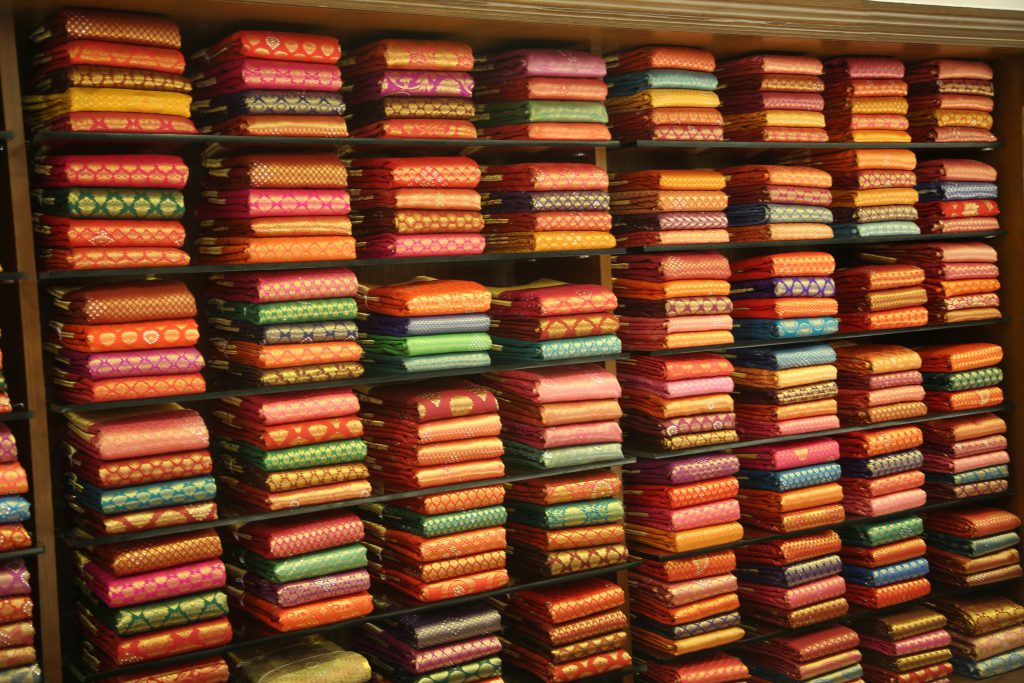 Trivandrum is a great place for some textile shopping. If you are all set to go for fabric shopping, then one of the best options available in the city is Ramachandran Textiles. You might find the fabrics a little expensive than other options, but the quality is beyond compare. The store has three branches in the city; therefore, you can have quick access to their shops, no matter wherever you are.
Location: Attakulangara, East Fort, Pazhavangadi
8. M G Road
Whether you are a local or a tourist in the city, M G Road is a place that you will certainly visit in Trivandrum. There are myriad shops in M G Road and you can choose the stuff that you want to buy from here. The handicraft items you will get here are unique. Other interesting items available here include brass and wooden carvings, Kathakali masks, coir products, etc. If your bargaining skills are sharp, you can buy loads of stuff from here at an excellent price. And even if you are not good at bargaining, you must give it a shot.
Location: MG Road
9. Kairali Handicrafts
This is another option to go for the handicraft lovers. You will get some of the best Kerala styled handicraft items with intricate designs on them. Some of the common items are wood carvings, copperware, and cane and bamboo furniture.
Location: Statue Junction, M. G. Road
10. Atukkul Shopping Complex
Atukkul Shopping Complex is a well-decorated and clean mall where you can get clothes, footwear, groceries, gifts, etc. All the items at this mall are available at best prices, while there is no compromise in the quality. It is a great place to go for shopping with the entire family.
Location: S Street Road, East Fort, Pazhavengadi
11. Mall of Travancore
This is the first green mall of India and a place where you can find everything under one umbrella. Whether you are looking for fashion clothing, footwear, grocery, travel accessories, electronics, you will get all of these here. There are numbers of International brands available at this mall. There are over 60 video kiosks, seven multiplex theatres, and nine indoor rides here, which make this mall the right place for families to spend entire day. You can also satiate your hunger pangs at the food court where various options of food are available.
Location: NH 66, Eanchakal, Chakkai Junction
Trivandrum may look deceptively simple but the city is an excellent place for you to have an authentic Kerala shopping adventure. Next time you are there, do give it a try and don't forget to take a car rental in Trivandrum by Revv. It is perfect to explore the city and shop at peace without worrying about your taxi meter running high while on waiting.
Must Read: Visit to Places in Trivandrum