Best Shopping Places in Chennai for Tourists
Thinking about shopping places in Chennai ahead of your next trip? You're not alone! Studies indicate that a large majority of people visiting Chennai usually look for the best places to shop there. In fact, one thinks that shopping should be regarded as a prime component of tourism since Chennai is known for its popular malls, markets and other street-side thoroughfares that attract people in droves.
19 Best Shopping Places in Chennai For A Perfect Shopping
1. T. Nagar
T. Nagar stands for Thyagaraya Nagar and is one of the best markets to visit for ardent shoppers. This market offers the best value propositions and exciting deals if you care to take a closer look! The market is popular for its collections of gold jewellery and sarees along with offering ample options for recreation as well.
2. Pondy Bazaar
Pondy Bazaar is another iconic market of Chennai and is an ideal fit for those seeking shopping places in Chennai that offer the best apparel and accessories. This is where you will find trendy garments and footwear options along with all other accessories. The market is also popular with buyers seeking the latest mobile phones. The market has its own special vibe and you can also take a break at one of the food stalls here or one of the popular restaurants lined up for your perusal.
3. Sowcarpet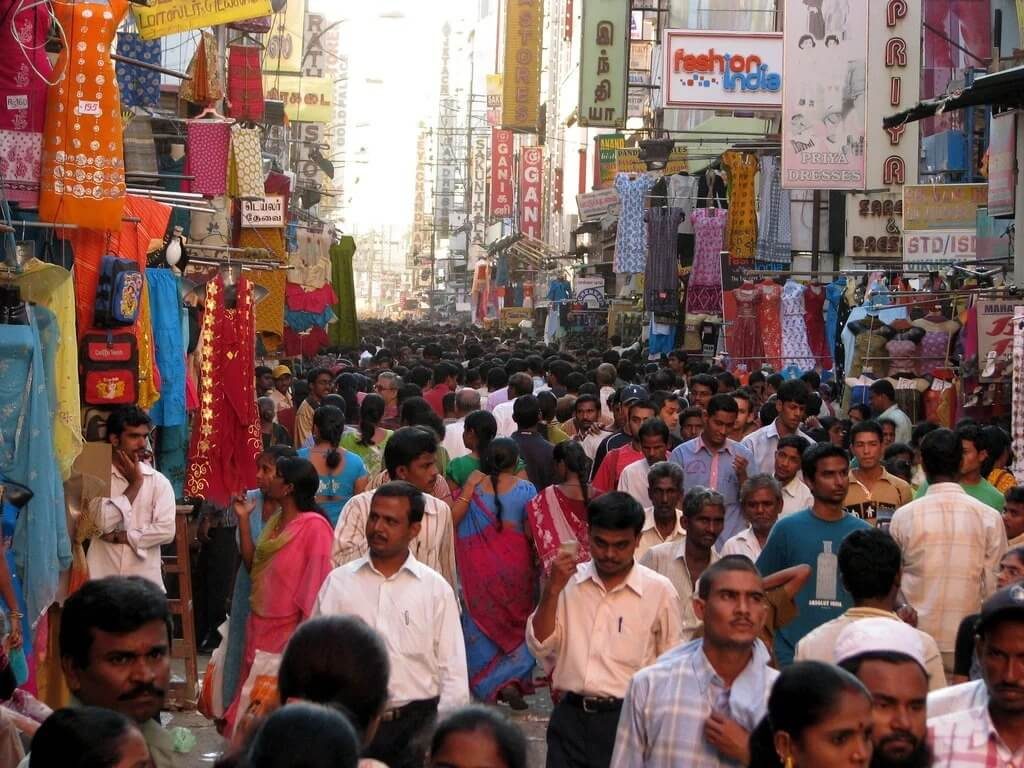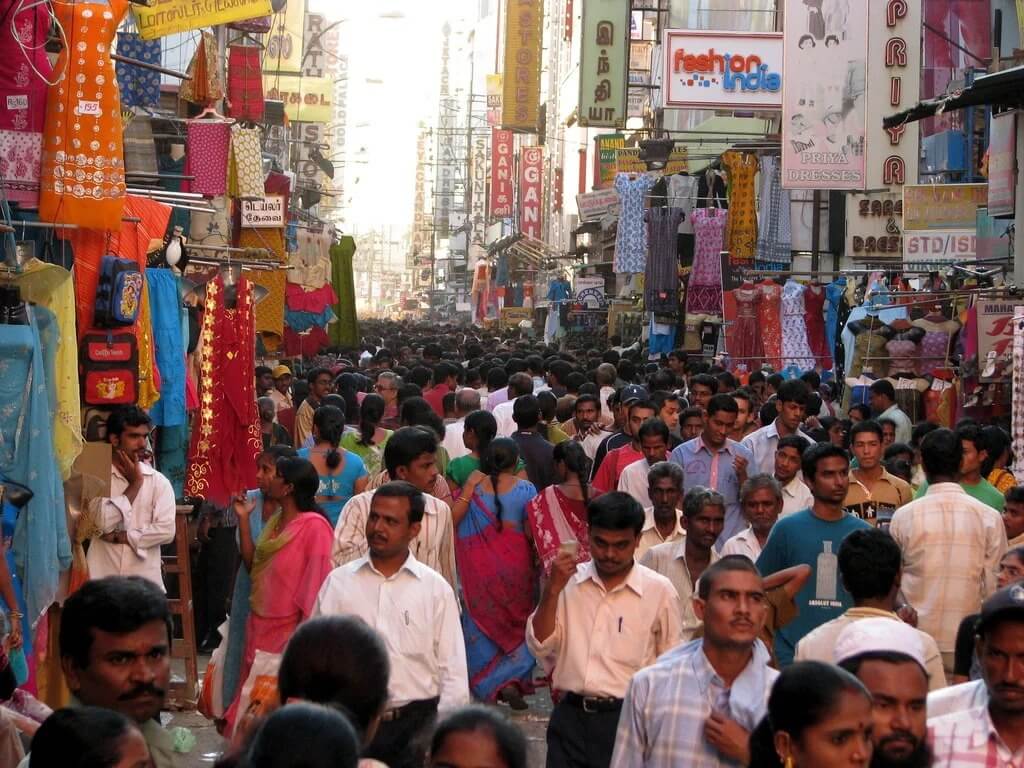 Sowcarpet is one market in Chennai that has a whole new ambience and vibe of its own. This market offers a lot of attractions ranging from suits and lehengas to other apparel at jaw-dropping prices. Yes, they're that reasonable to say the least!
4. Ritchie Street
Ritchie Street is the hotspot for finding the best electronic items in Chennai and is popular with locals for this reason. The market will give you fabulous prices on the latest electronics and you should certainly visit at the earliest.
5. George Town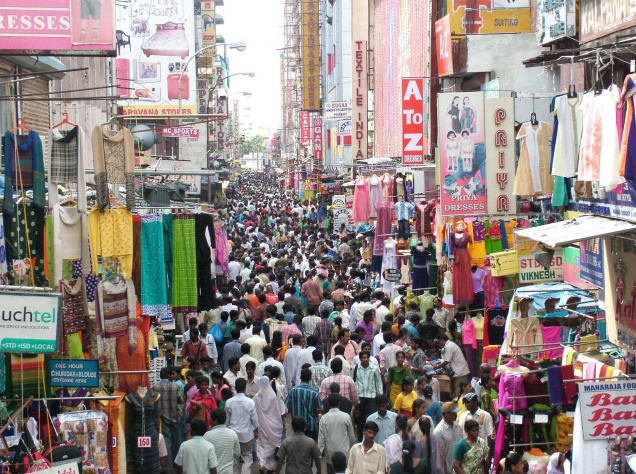 George Town has the quintessential Chennai feel with its markets and is one of the oldest areas in the city. The market is bustling and offers the best sarees all over the place. The Burma Bazaar is a great place to check out sarees and there are several other items available here as well.
6. Panagal Park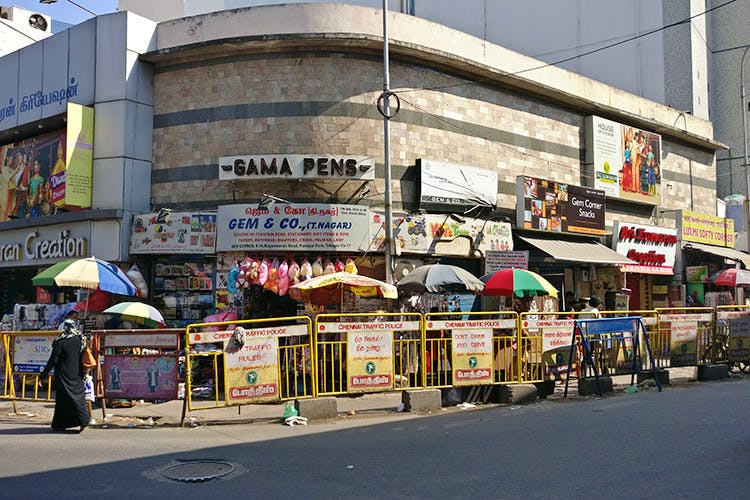 This market is known for its line of saree stores and jewellery shops. The lush greenery surrounding the market is a major attraction for tourists. There are several people visiting the Panagal Park and these are the ones drawn to this cozy market that offers the latest apparel and accessories at surprisingly reasonable prices.
7. Anna Nagar
Anna Nagar is majorly a residential zone and yet continues to exist as one of Chennai's most visited shopping destinations. The World Trade Fair in the 1970s contributed a lot towards the development of the region into a major shopping hotspot. This is one of the best shopping places in Chennai if you are looking to visit the top branded stores and other premium outlets. There is ample scope for recreation here as well.
8. Nungambakkam
Nungambakkam is a multi-faceted Chennai shopping destination. It has almost everything that you're looking for, right from luxury brand stores and the latest apparel to handicrafts and local stores as well.
9. Kottivakkam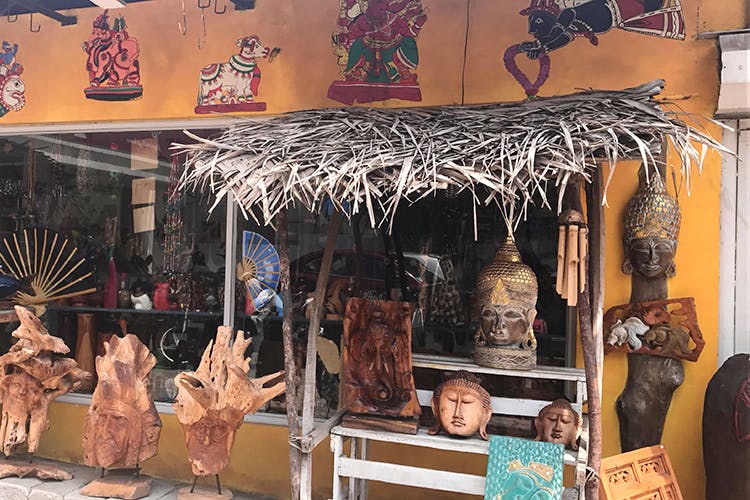 Kottivakkam is another key shopping hub and has several retail stores and large showrooms alike. There are several restaurants and sweet shops in the locality that will keep you engaged during your visit as well.
Leading Brand Stores for Shopping in Chennai
Some of Chennai's shopping places are individual brand stores that have carved a niche for themselves throughout the country. Here's taking a look at the same:
10. Nalli
Nalli is one of the must-visit shopping places in Chennai and the brand has carved its own niche throughout the country. Nalli offers the best silk sarees and fabrics and was established way back in the year 1928.
11. Parry's Corner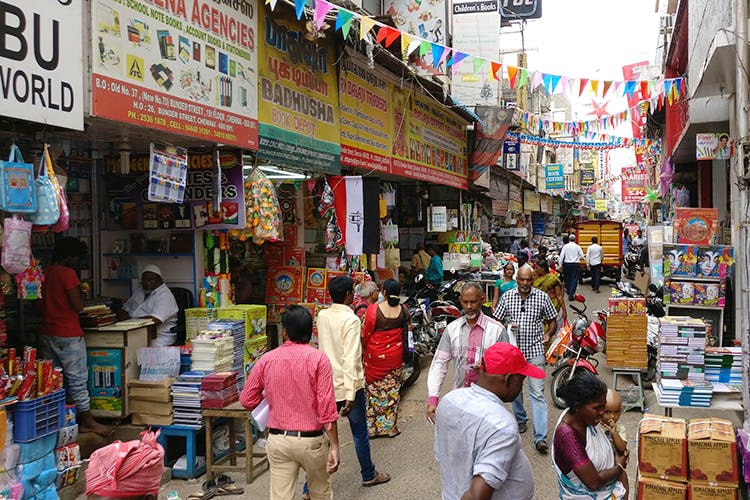 This is a shopping place in Chennai that functions like a wholesale bazaar in itself, selling almost everything from handicrafts and household items to steel utensils and more.
12. Naturally Auroville
One of the premier brand stores at Nungambakkam, Naturally Auroville offers trinkets, cushions, bedspreads, handicrafts and a lot more. This is an experience like no other!
13. Anokhi
This is one of those shopping destinations in Chennai that you ought to visit. You will find several trendy clothing styles and accessories here to add new zing to your look.
14. Isha Life
This is a cozy shopping hotspot in Mylapore and is a part of the activities of the Isha Yoga Centre and the restaurant. You will find a lot of attractive options here ranging from clothing and jewellery to soaps and other household items.
15. Maroma
This is one of the top shopping places in Chennai for those who're true blue bag and cosmetics lovers. The collection of bags and perfumes here, along with other handcrafted cosmetics, will delight you immensely to say the least. You will find candles and other products made organically by local women from Auroville as well.
16. Kumaran Silks
This is another famous Chennai shopping place and offers a vast collection of world-famous Kanchipuram silk sarees and fabrics. There are several options to cater to almost every budget here.
Best Shopping Malls Of Chennai
While there are several quaint shopping places in Chennai that you must visit during your trip, you should not miss excursions to some of the city's leading malls as well. Here's taking a look at some of them:
17. Spencer Plaza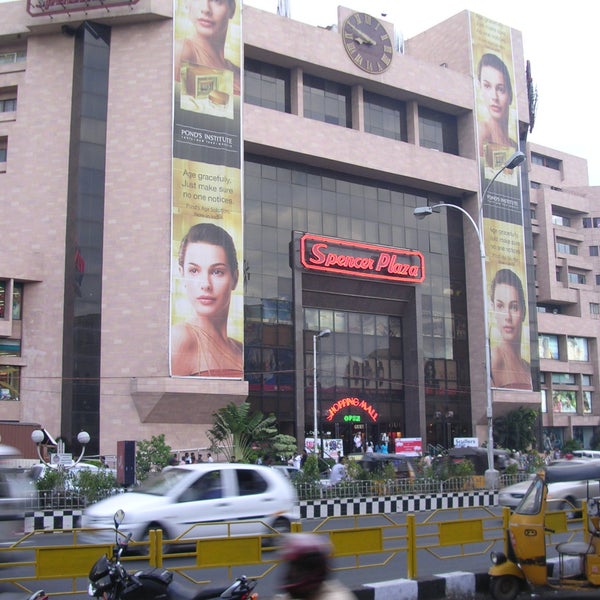 Spencer Plaza is one of the oldest and best shopping mall of chennai which was built back in the year 1863. The mall offers several branded stores and has almost everything that you would desire. The collection of Pashminas from Kashmir here is a treat to say the least.
18. Phoenix Market City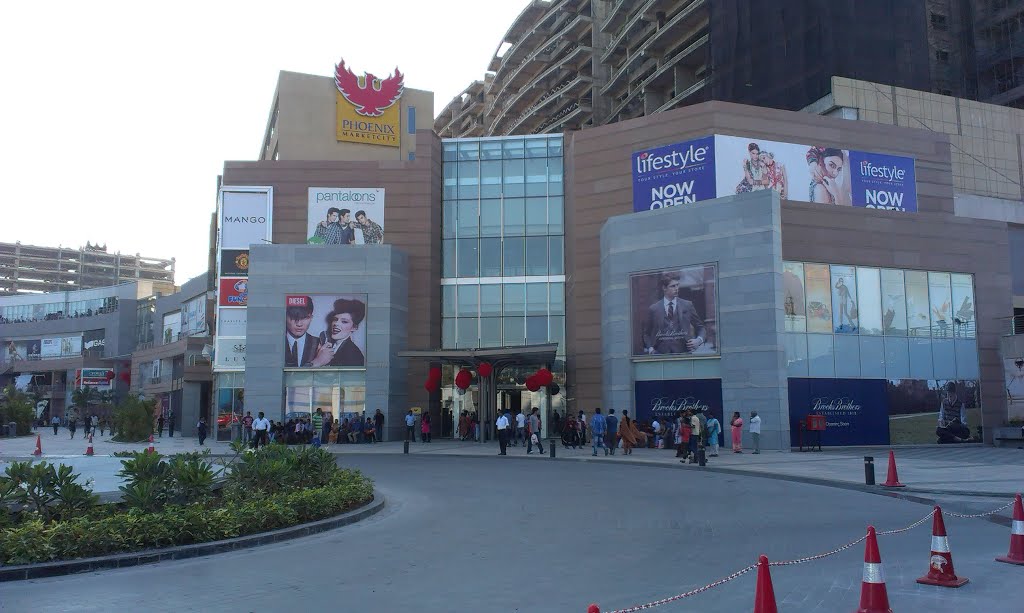 Phoenix Mall in Chennai is the largest mall which offers several top brands, cafes and restaurants for a complete experience. This is a one-of-a-kind shopping experience for the entire family!
19. Express Avenue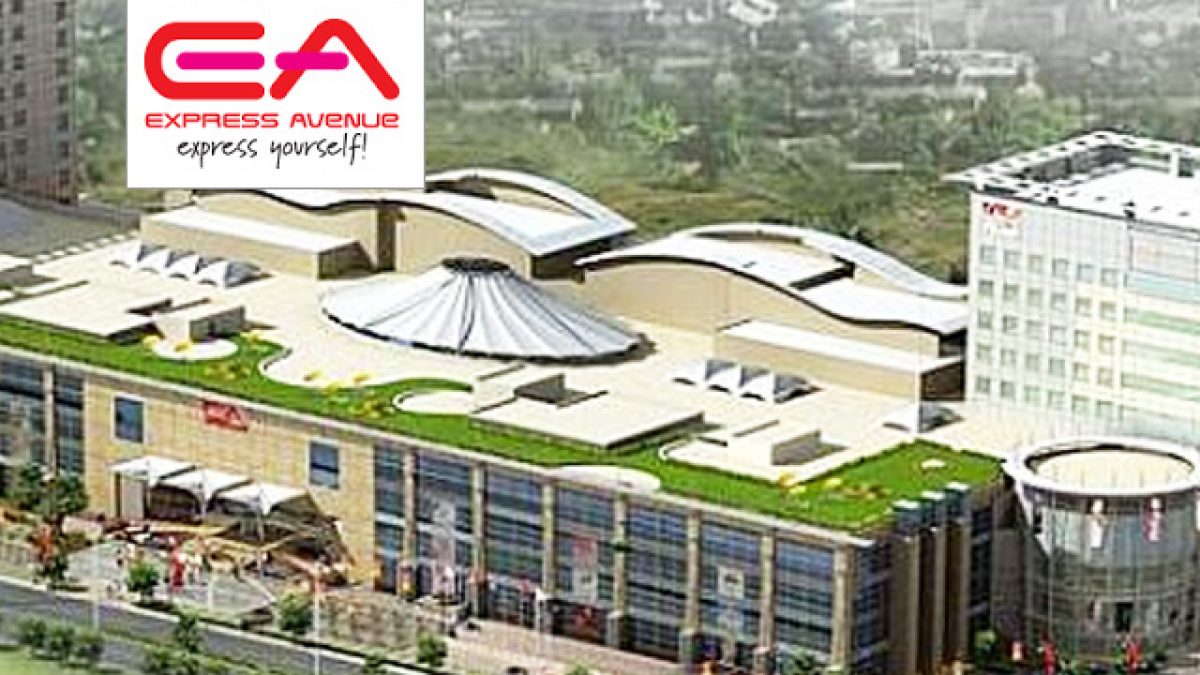 Express Avenue is another one of Chennai's most popular shopping malls. It comes with several facilities, branded stores and dining options. One of the major attractions here is the PIX 5D Movies along with the Gaming Zone and Kids Play Zone which are immensely popular with children.
These are some of the best shopping places in Chennai that you must not miss when you visit!