15 Short Weekend Road Trips From Kochi
Kochi is one of the Kerala cities that has historically played an important role in India's maritime trades. Beautiful Chinese fishing nets, swaying palm trees and amazing food makes Kochi a favorite tourist place that brings tourists from different parts of India and abroad. From old Jewish settlements, tea plantations to the beautiful backwaters, short weekend trips from Kochi has something for every tourist.
15 Short Weekend Trips From Kochi
1. Munnar – 126 Km
Munnar is a beautiful mountain resorts of South India nestled in Kerala. From tea gardens to exotic flora and fauna Munnar is one of the best places for quick trips from Kochi.  Munnar with its rolling hills, beautiful coffee and tea plantations and exotic wildlife brings tourists from all over the world. Visit the Matupetty Dam and get a glimpse of history at Tea Museum during your trip to Munnar.
2. Thrissur – 86 Km
Thrissur is the home to beautiful temples that reflect the amazing South Indian architecture. The Vadakkumnathan Temple for Lord Shiva has amazing murals that attract tourists from all over.
3. Thekkady – 159 Km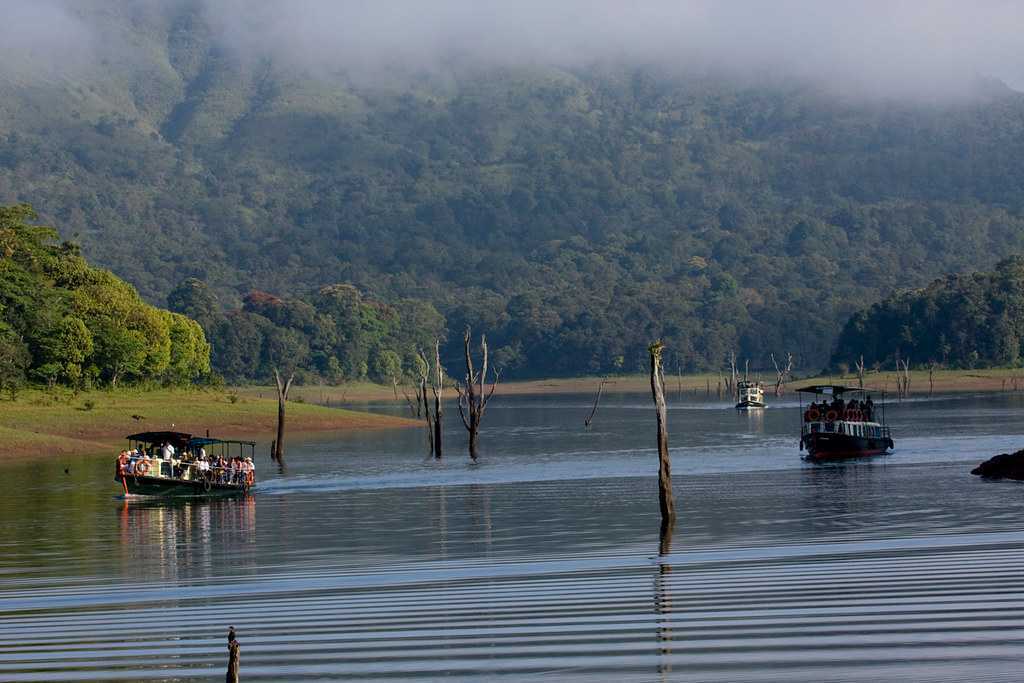 Thekkady is famous for its wildlife and backwaters and also the home to the famous Periyar Wildlife Sanctuary.  Thekkady is one of the ideal locations for outdoor trips near Kochi. Its scenic backwater trips in Periyar Lake, the river rafting tours for adventure lovers and amazing wildlife at Periyar makes Thekkady a dream destination.
4. Alleppey – 60 Km
Situated on the shores of the Arabian Sea is Allepey, one of the top places to visit or tourist attractions from Kochi. The major attractions of Allepey are its beautiful beach, Laccadive Sea, bird watcher's paradise Pathiramanal, St. Andrew's Basilica and Krishnapuram Palace.
5. Varkala – 160 Km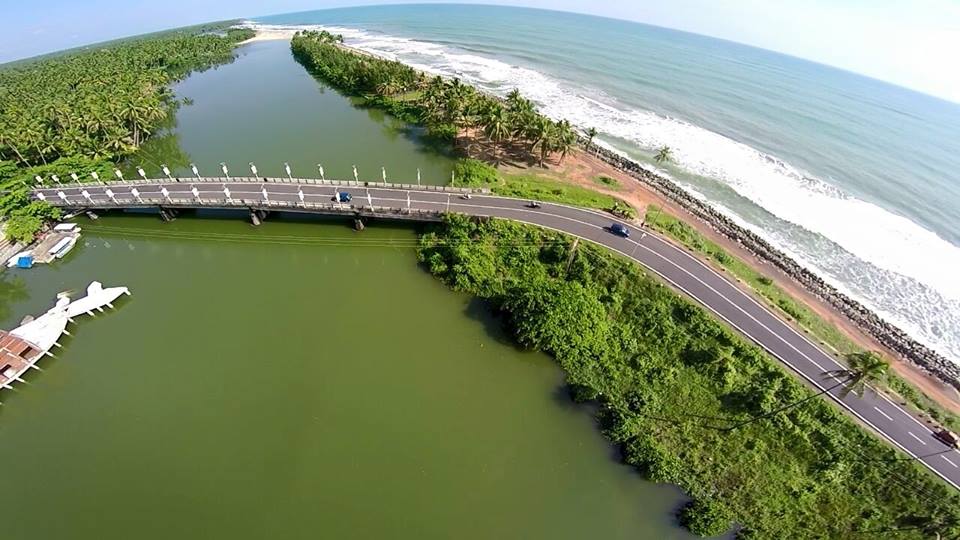 Varkala is a beautiful coastal town that remains as one of the unexplored places for quick trips from Kochi. Noted for its breathtaking views and beach shacks that offer exotic seafood, Varkala is the place to relax.
6. Malankara Dam – 70 Km
Malankara Dam is beautiful lake situated near Thodupuzha town. This is a beautiful location for your boating trips and fishing in the reservoir. Take a walk around the dam, and explore the scenic view.
7. Mararikulam – 60 Km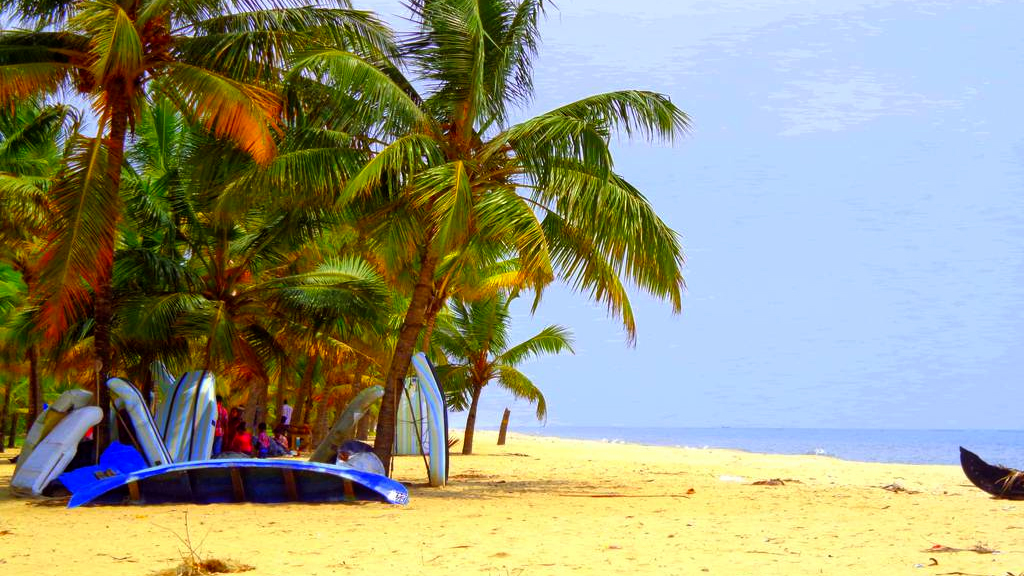 The beautiful Marari beach in Mararikulam is the perfect place for short weekend getaways from Kochi. Explore Kerala's backwaters in Mararikulam. You can relax amidst the beautiful palm and coconut trees and taste exotic South Indian delicacies.
8. Vagamon – 106 Km
Vagamon is beautiful hill station in Kerala that is nestled amidst Thangal, Murugan and Krisumala. Famous for its British tea plantations, Vagamon has acres of rolling hills and beautiful landscapes that bring tourists from all over the world.
9. Idukki – 108 Km
One of the most beautiful hill stations in Kerala there are several wildlife sanctuaries, hill stations, hiking routes and spice plantations.  Idukki lies on the Western Ghats of Kerala. Idukki is regarded as the second-largest district in the region. It has dense forests and which are also known as spice gardens of Kerala.
10. Kovalam – 212 Km
One of the top places to visit from Kochi is Kovalam. Beautiful crescent beaches and white sands attracts domestic and international tourists from all over. Tourists can relax at the beach, explore holistic Ayurvedic massages or just shop from the beachside stores.
11. Kuttanad – 74 Km
Famous for its backwaters, Kuttandad is a spectacular scenic retreat that offers relaxed getaway for tourists. Every year the annual boat race on the Punnamada backwater attracts a lot of travelers to Kuttanad.
12. Gavi – 171 Km
Gavi is a part of the huge Periyar Tiger Reserve and you need a permit from the Forest Department to enter Gavi. You can explore the wildlife and tent camping from November to March at Gavi. Gavi's forests have exotic wildlife like the tiger, leopards, elephants, gaur, barking and mouse deer and more than 250 varieties of birds.
13. Kumarakom – 49 Km
Kumarakom is a group of little islands nestled on the Vembanad Lake in Kerala. Kumarakom is a beautiful backwater retreat famous for traditional houseboat rides. Kumarakom got its name from the old temple Kumaran.  Celebrated author Arundhati Roy was raised in the nearby Kumarakom in Aymanam village. Kumarakom also is a bird lover's paradise for its huge bird sanctuary.
14. Wayanad – 246 Km
Wayanad is a beautiful hill station in Kerala. The famous tourist places of Wayanad are Banasura Sagar Dam, the Edakkal Caves and Soochipara which is a beautiful waterfall. It's a beautiful place amidst lush green mountains and waterfalls.
15. Kollam – 138 Km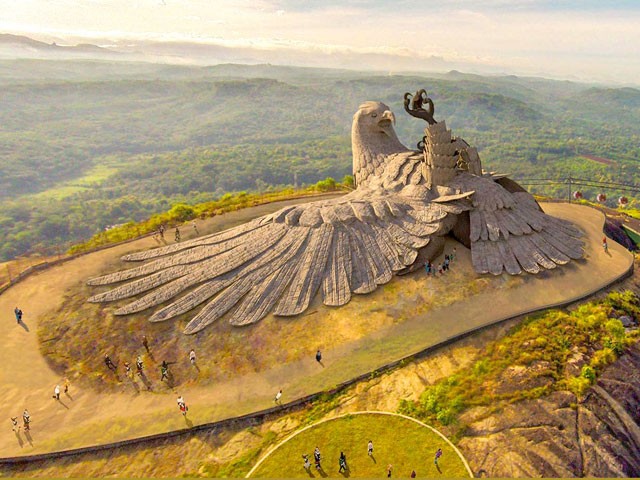 Situated on the shores of Ashtamudi Lake, Kollam is the gateway to the beautiful backwaters of Kerala. The Ashtamudi Lake covers the major part of Kollam. You can take an 8 hour long boat trip between Kollam and Allepey to explore the Kerala backwaters.
After the strenuous week balancing everything we all feel drained out. The short trips are the best way to get rejuvenated and get back to life with fresh energy. Kochi offers something for every travel enthusiast. One can explore the beautiful backwaters and beaches, fishing villages and mountains around Kochi. Make your travel hassle-free by using Revv car rental in Kochi and explore different places in and around the city of Kochi