Incredible One Day Road Trips from Delhi
Who doesn't feel bogged down by the mundane life? What we all crave for then is a break from monotony. A vacation then comes in the guise of a blessing. Daily routines can become too frustrating and a vacation breaking this routine can be just too blissful! And not all vacations need you to take a lot of leaves from work, or spend a fortune, or plan for months beforehand. At times, a short and sweet trip saves your day and rejuvenates your soul. Especially when you are in a metropolitan city like Delhi, there are some astonishingly pleasant locations around which are worth visiting. The capital of India, having a rich heritage and history, Delhi is surrounded by some really fascinating places which you'll love to explore on your road trip. And the best bet? You have a plethora of options when you look for a tourist destination within 100 km from Delhi.
Quick Tips to Note Down: 
Best time to go for a road trip from Delhi — Delhi is closely situated to the Himalayas and that's why witnesses a really pleasant to chilly winter season. Also, the summers here can be extremely scorching. Therefore, the best time for a road trip from Delhi can be between June to November when neither the sun is too harsh not the cold is that freezing.
Types of trips expected from Delhi — Adventure, Picnic, Family outing, couple travel, historical and sightseeing. 
11 Top Places to Visit Near Delhi:
One day Road trips from Delhi can be everything that you can ask for! It may be the calming, serene experience that you crave for after working crazily for long, or simply an adrenaline rush to brighten you up, a trip down the time taking you back to ancient periods, or even a food trip for gastronomical delight. Let's take a look at such exciting destinations which are easily reachable by road from Delhi and are fun to explore too.
1. Manesar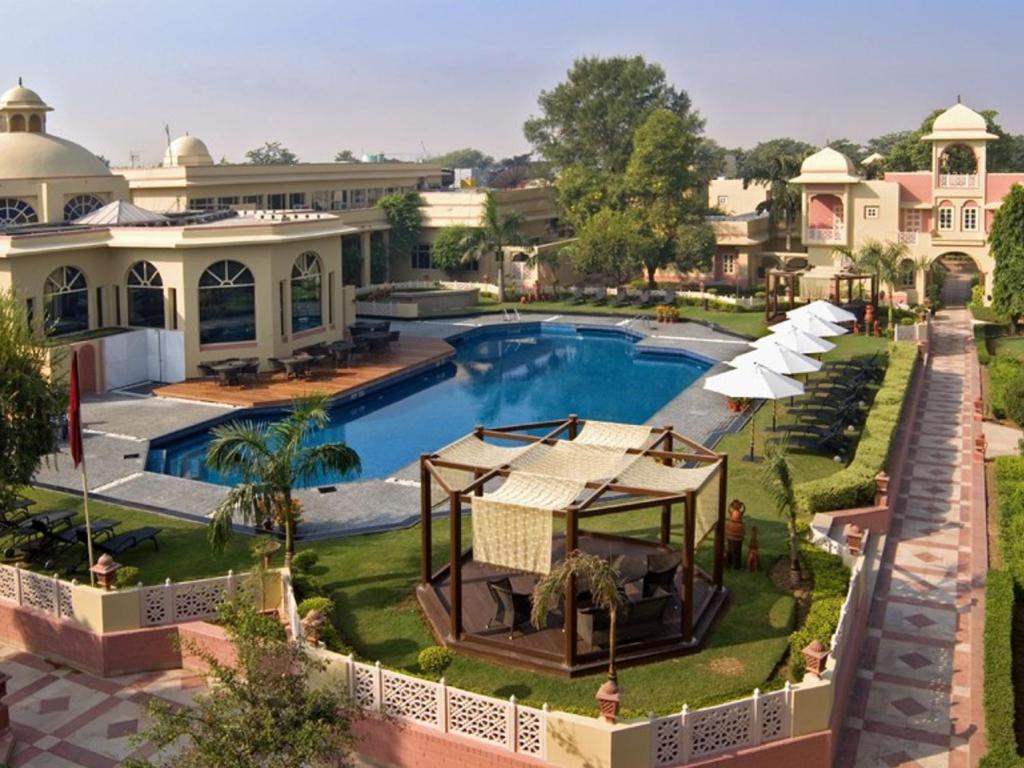 A rapidly growing industrial region in India is also a destination famous as one of the best destinations for road trips within 100 km from Delhi. It flaunts a unique Rajasthani culture and hospitality that attracts lots of visitors on a daily basis. You'll also love visiting the Heritage Transport Museum and Sultanpur Bird Sanctuary in this place that is located just 55 km from Delhi.
2. Fort Unchagaon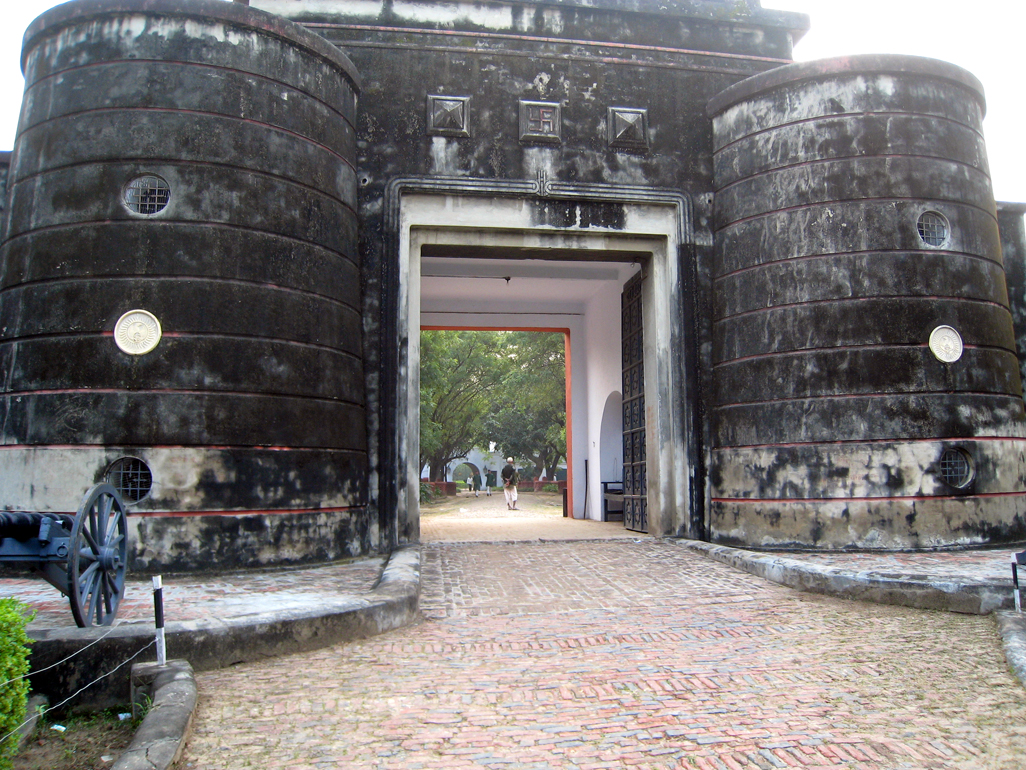 Just 55 km away from Delhi is Fort Unchgaon which is considered as one of the fun places within 100 km from Delhi NCR. It is a favourite place of the trekkers who love to explore the fort and the nearby village in order to indulge in activities like pottery, jaggery making, bullock cart riding, etc. But what attracts most people here, especially in summers, is the sighting of river dolphins. And if you love the serenity of waters, a swim in the Ganges river or a boat ride would make your heart happy. 
3. Damdama Lake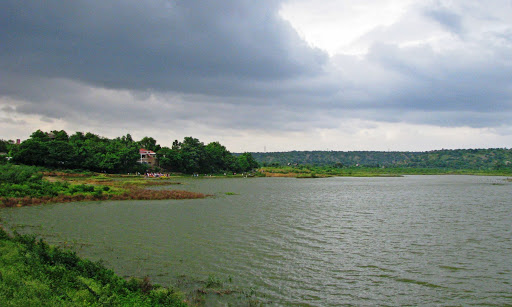 This peaceful locality that gets abuzz with visitors is situated around 61 km from Delhi. It provides a postcard like picture with Aravalli Ranges smiling behind the clean lake. You'll also find travellers like yourself enjoying boating, bird watching and strolling peacefully almost all round the year. 
4. Nuh
A historic town located at Haryana serving as the headquarter of Mewat is famous for being the place that the powerful Bahadur Singh of Ghasera ruled during the 14th You can still find the ruins of the towns now, along with the mosque and tomb of the Mughal king Bahadur Khan. Located just 87 km away from Delhi, it also has Nalhad River and the Chui Mai Pond near it. 
5. Kuchesar Mud Fort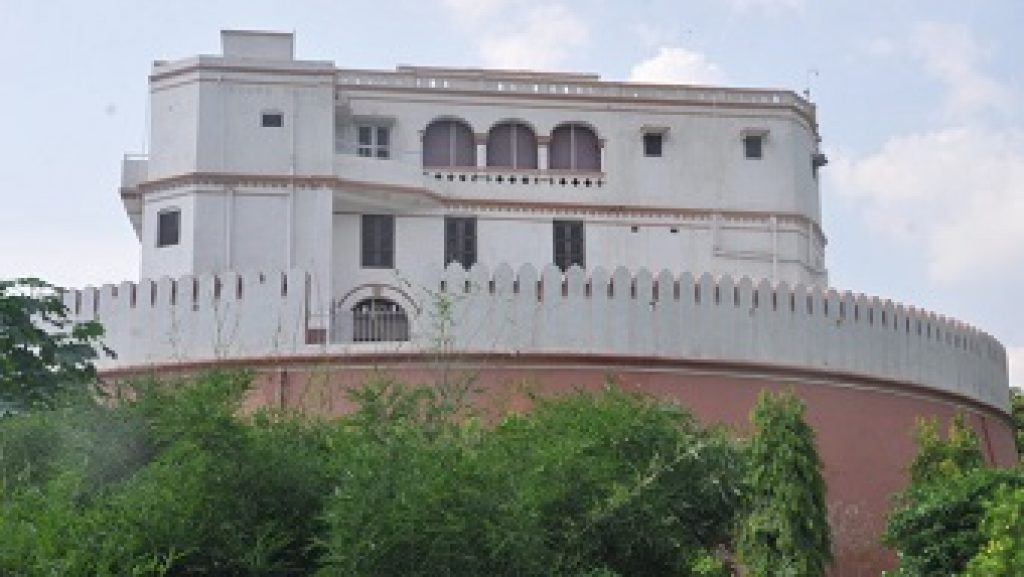 Kuchesar Fort is another one of the awesome places for a short road trip around Delhi. It's a traditional village located 100 km away from Delhi at the Bulandshahr District of Uttar Pradesh. This mud fort is famous because it has been standing in the village since the British rule, and occupies an area of 200 acres of land with lots of greenery all around. If you are in a mood for a picnic, visit Brigat from here, which is a very close by and famous picnic spot near the River Ganga. 
6. Noor Mahal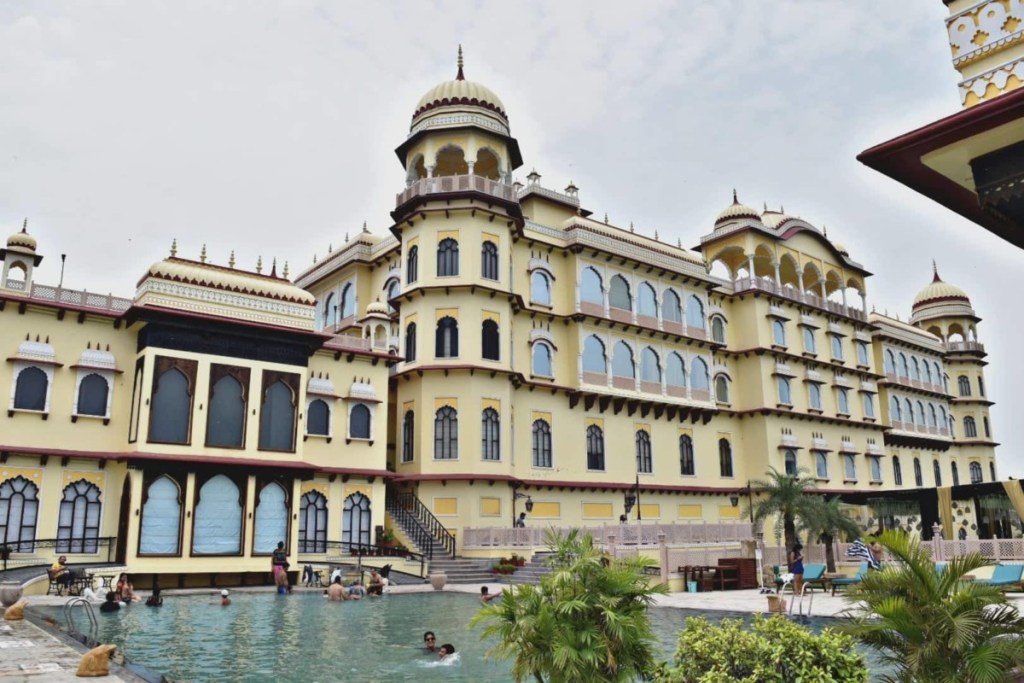 Located at Karnal, around 123 km away from Delhi, it's a grand palace that's now turned into a luxurious hotel. But the beauty and charm that it possesses still speaks about the royal era and the fine artists who created it. 
7. Neemrana Fort Palace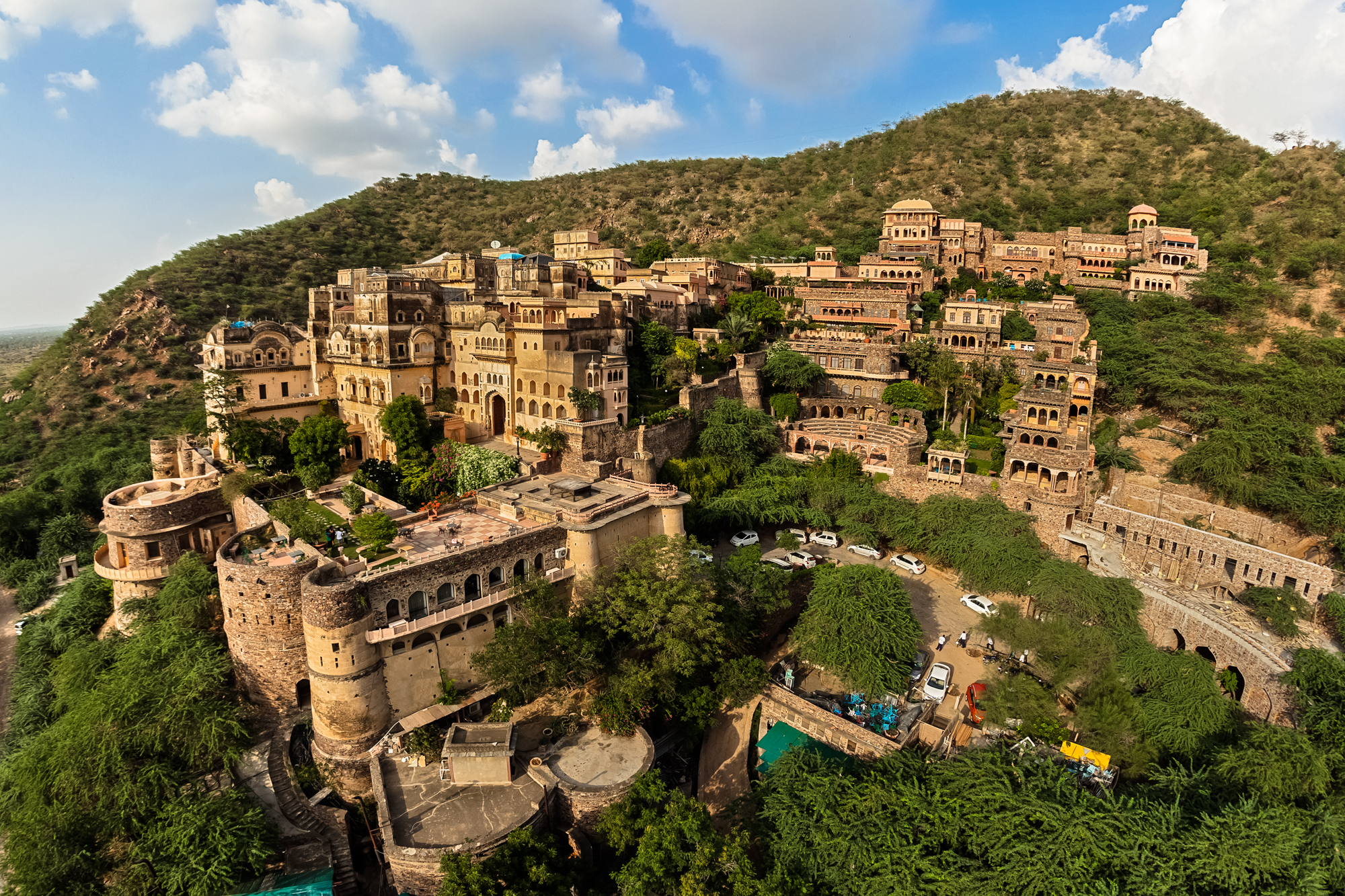 Truly a spectacular palace that has now been turned into a luxurious hotel, lies at around 126 km away from Delhi towards the Delhi-Jaipur Highway. Here beauty meets hospitality – both at their very best. The rich aesthetic of the palace and the 7 wings clasped around the 12 tier of it clearly takes you back to the 15th century when it was created marvellously. 
8. Vrindavan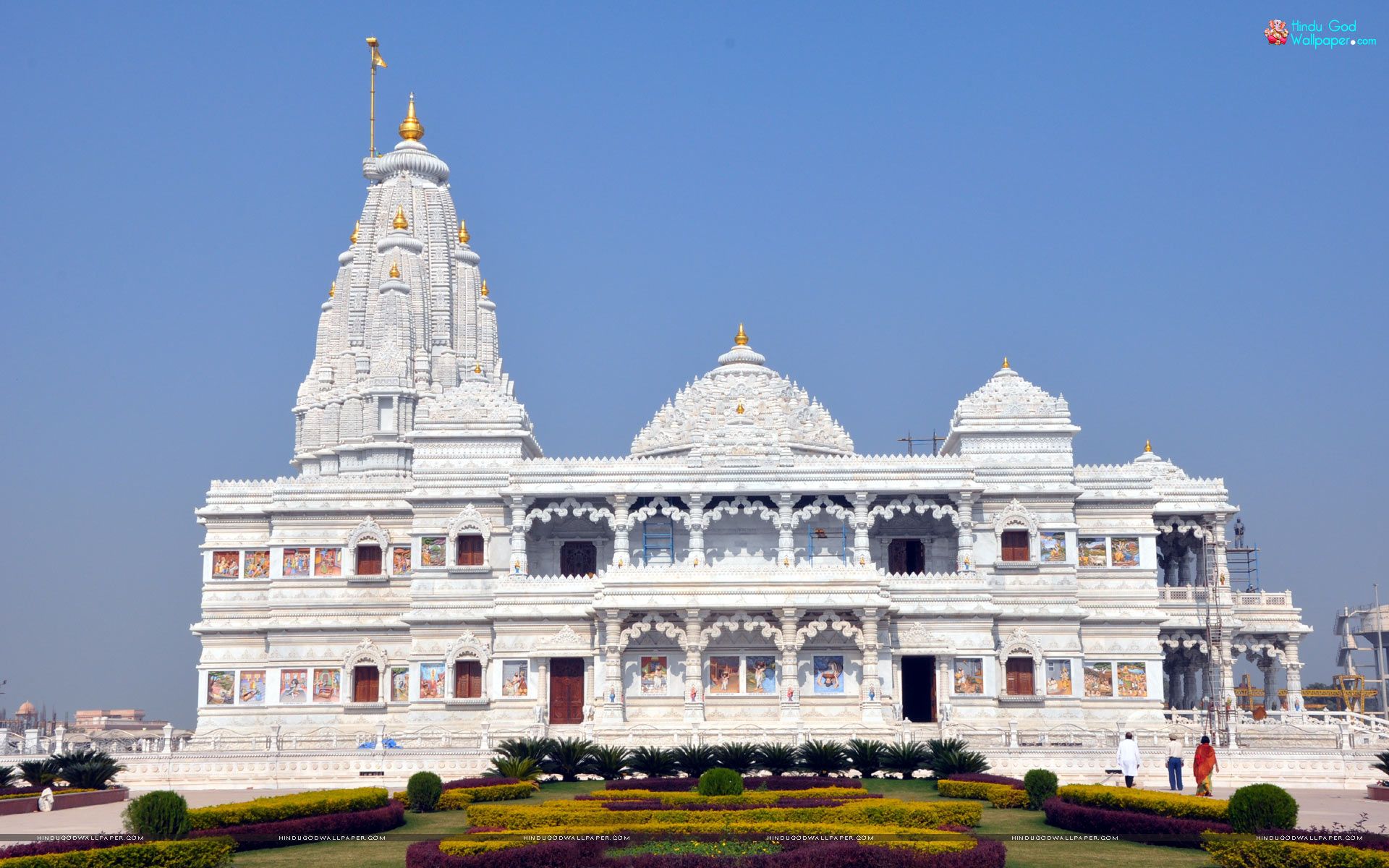 The birth place of Lord Krishna, and a famous devotional and tourist spot, Vrindavan is located just around 142 km away from Delhi. You can take a tour of the long lines of temples located here, each one telling a different story behind it. You should also visit Mathura, a small town very close to Vrindavan, which again holds lots of importance in the Hindu religion. 
9. Alwar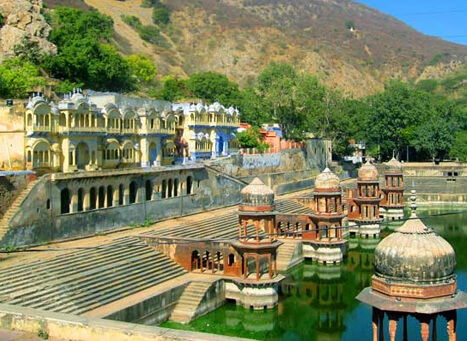 Alwar can be tagged as one of the travellers' favourite places to visit near Delhi. Located just 169 km away from Delhi, this city is rich in cultural heritage and historical remnants. You'll discover some really forgotten forts, monuments and palaces when you visit here. Even the Sariska river and Tiger Reserve is a must visit when you are in Alwar. 
10. Bharatpur Bird Sanctuary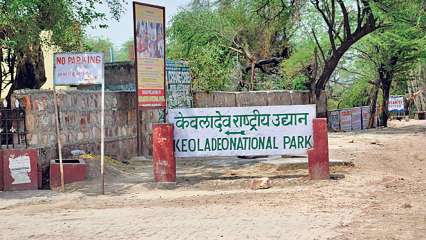 If you are wondering about the top things to do to entertain yourself when exploring the whereabouts of Delhi, travel 182 km towards the Bharatpur Bird Sanctuary. It is a magnificent place to spot some rare birds and cranes – sightings that would stay in your memories forever. 
11. Agra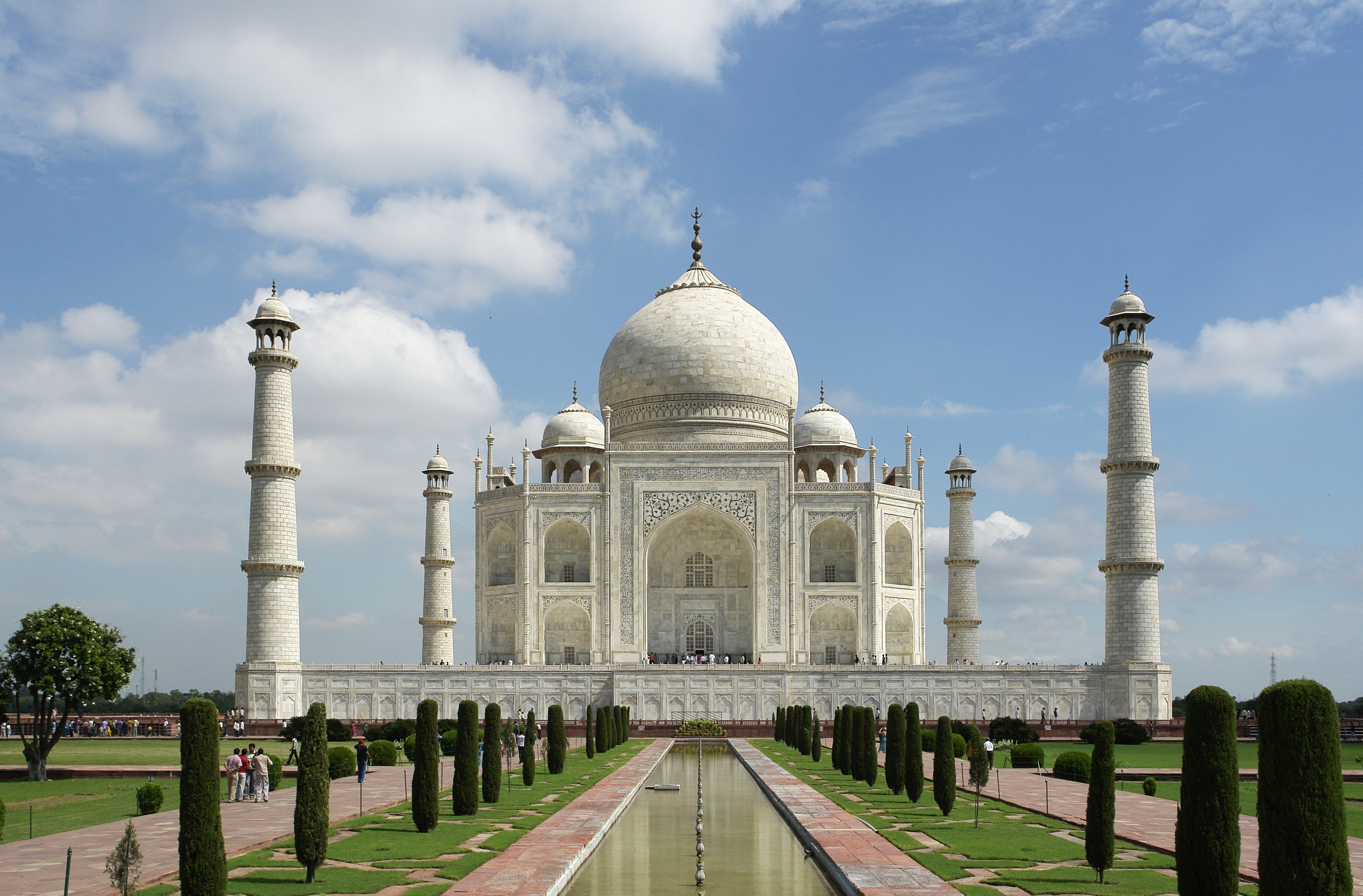 The famous city holding one of the Seven Wonders of the World can be reached by the best roads from Delhi by driving for about 233 km towards it. Even if you have nowhere else to go, even just visiting this place to visit the Taj Mahal would leave you satisfied at the end of the day. But mind you, this town has lots of other great attractions like famous mosques, UNESCO world heritage sites and local markets to explore too.
If you choose to explore more, you'll further come across Parwanoo, Jaipur and more such fabulous places to discover via road trip from Delhi. The more you travel, the better you discover. So, never skip travels just because you don't have time, even a short distance road travels can be so fruitful and amazing! And when you have the quality car rentals in Delhi from Revv, going on a road trip should be even more remarkable.