Contemplating Motoring from Delhi to Madhya Pradesh? Let's Help You Plan a Short Trips
Geographically, you are contemplating a road trip from the national capital to the country's heartland. A land steeped in its distinctive customs, culture, and beliefs. Topographically, Madhya Pradesh is fenced by the Satpura and Vindhya mountain ranges. The plateau prides in hosting some of the richest tropical forests lined by meandering rivers, colourful blooms, undulating terrains, and also some of the oldest examples of Indian art and architecture. If there is one land that balances the old with the new, it is Madhya Pradesh. What's more? Every visitor can interpret the land and its offerings in her/his own way – the land has something for each person coming here. Intrigued already?
 It seems you are already planning to visit Madhya Pradesh this vacation! Great! Let us tell you a secret then. The best way to explore this State thoroughly is through the roadways. You get to see each and every delightful part of this place that's still so untouched and undiscovered. And especially if you are driving all the way from the capital, then road trips to Madhya Pradesh from Delhi would certainly be rewarding to your quest as a traveller.
Things to keep in mind when traveling from Delhi to Madhya Pradesh
Best time to visit Madhya Pradesh — Being in the central part of India, this State has quite a moderate temperature all year long. But the best time to travel to Madhya Pradesh from Delhi is from October to May when the monsoons still haven't started, and the roads are safer.
Distance from Delhi to Madhya Pradesh — The distance from Delhi to Madhya Pradesh by road is 821 kilometres that takes around 14 hours of uninterrupted drive.
Best routes to reach Madhya Pradesh from Delhi — If you are in your self-drive car rental, take either the route from Agra to Gwalior which is a slightly rough terrain but with the least traffic, or simply opt for the Jaipur Kota highway that's nice to drive on, but has severe traffic congestions on the way.
Things to do in Madhya Pradesh 
There are some exciting things to do in Madhya Pradesh for every traveller:
Explore the famous wildlife
Visit the Royal palaces and hotels
Indulge in a fabulous sightseeing experience
Visit the famous temples and monuments
Go trekking and on an adventurous spree
12 Most amazing destinations in Madhya Pradesh that are worth a visit
Your short trips to Madhya Pradesh from Delhi are certainly going to be fruitful if you explore all these top attractions when you visit this magnificent State.
1. Rajwada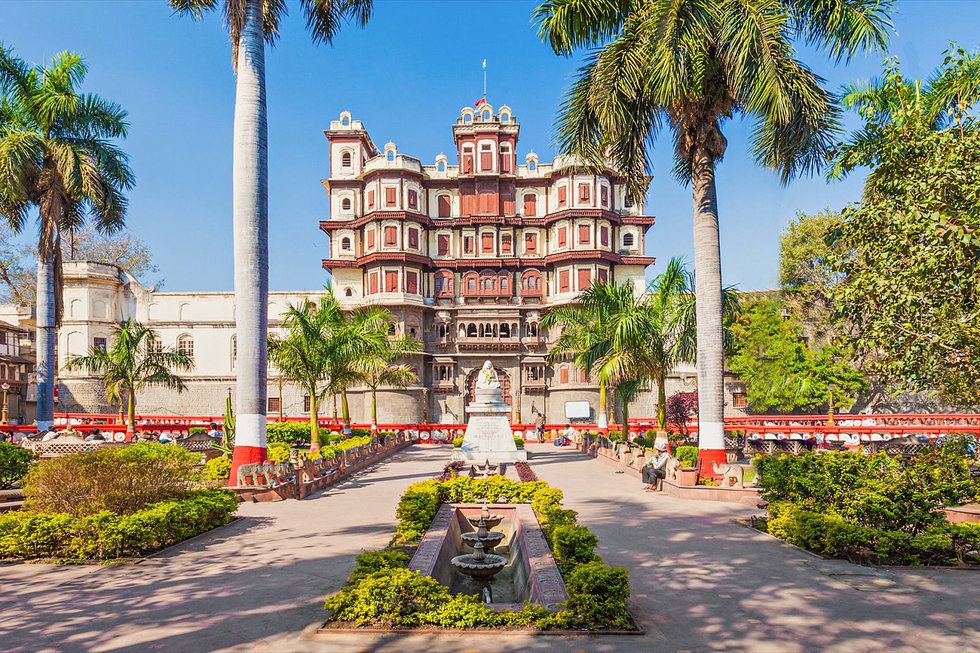 Flaunting a fine grandeur and architectural excellence, Rajwada is a perfect example of the great taste of the Maratha Empire. It's a seven-storey building with a mesmerising garden and extremely lovely royal aura that shall make your mind time travel.
Timings — 10:00 am – 5:00 pm
Entry fees — 10 INR
2. Patalpani Falls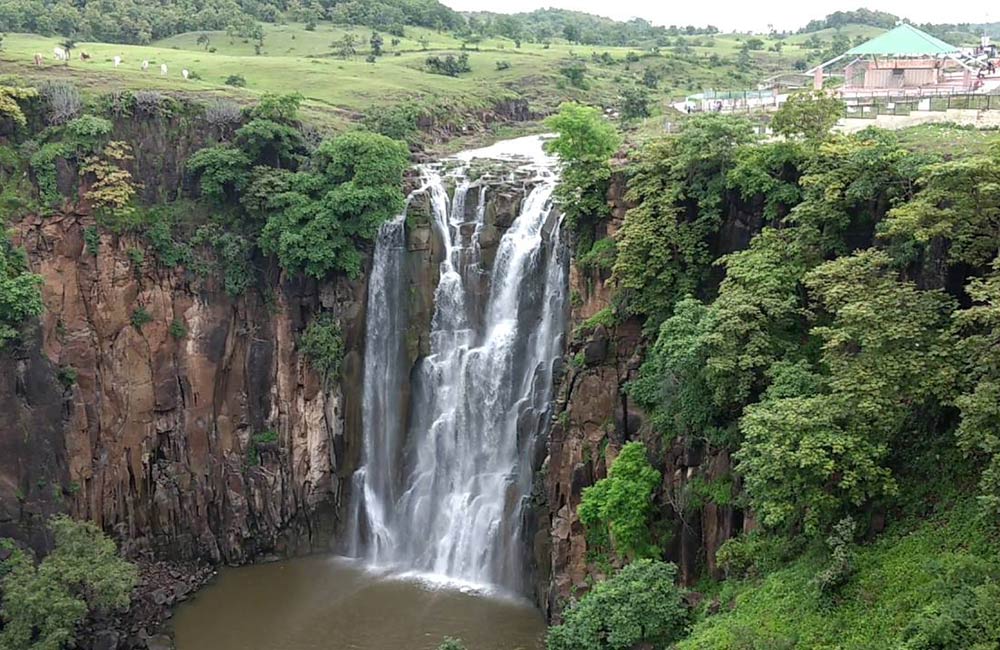 Get ready to be transfixed by the incredible waterfalls near Indore. Locals believe that this falls deeper than the ground. In fact, local historians believe that the name "patal (underground) pani (water)" was coined from this belief. The picturesque view around the falls and rich water gushing from the top is totally a sight for the sore eyes.
Timings — 11:00 am – 8:00 pm
Entry fees — Nil
3. Choral Dam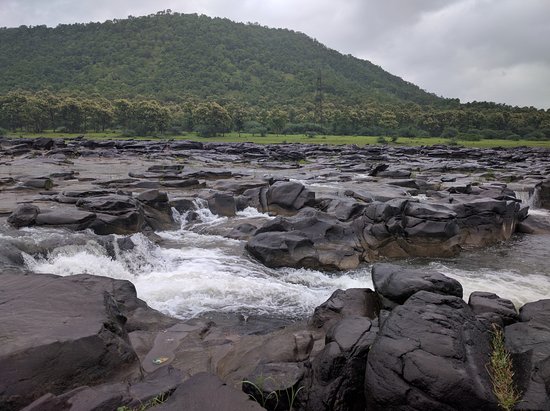 Just a short drive from Indore, the Choral Dam is a gorgeous location to head to for a fine weekend. You'll love capturing the natural scenery of the place, and the serenity in the air is worth enjoying.
Timings — 24 hours open
Entry fees — Free
4. Lotus Lake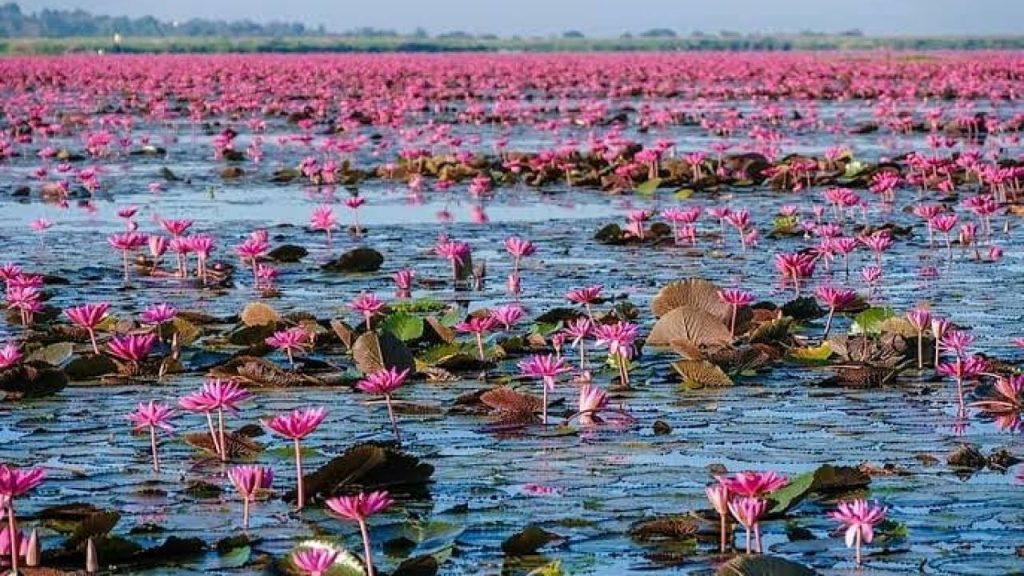 Excite the photographer in you by visiting one of the most adorable locations in Madhya Pradesh, the Lotus Lake. It's an eye-catching, lovely destination with no hustle of the tourists disrupting your plans of a fine retreat at the laps of nature.
 Timings – 24 hours open
  Entry fees — free
5. Ralamandal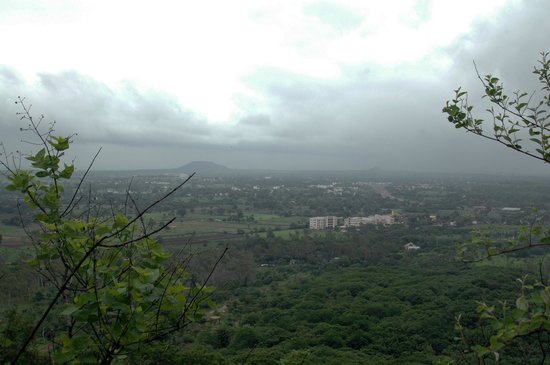 One of the best places to visit in Madhya Pradesh if you are a wildlife lover is Ralamandal. Just bring along your camera and get ready to click realistic pictures of leopard, black buck, etc. You'll also find an array of fauna in this location to treat your eyes.
Timings — 9:00 am –6:30 pm
Entry fees —60 INR
6. Upper Lake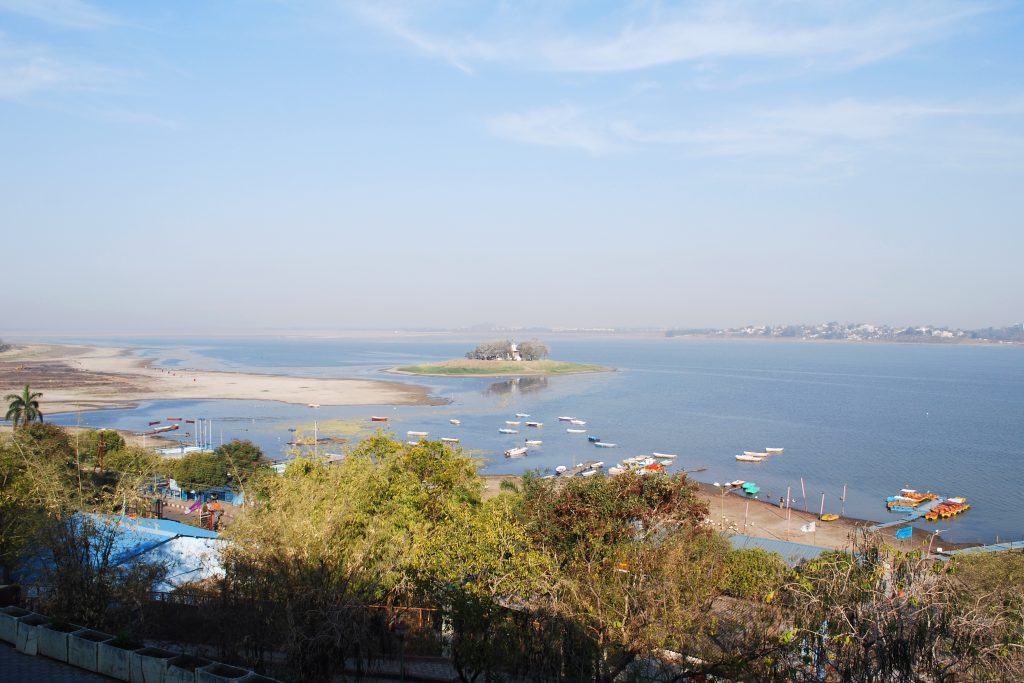 You'll certainly visit Bhopal during your stay in Madhya Pradesh. So, just drive across the incredibly rich city and reach Upper Lake, a very famous tourist attraction of the city. You can enjoy some fun activities at this lake like boating, parasailing, etc. (Not to forget admiring the lovely view of the Lake surrounded by lush greenery.)
Timings —sunrise to sunset
Entry fees — Free (except for the activities)
7. State Tribal Museum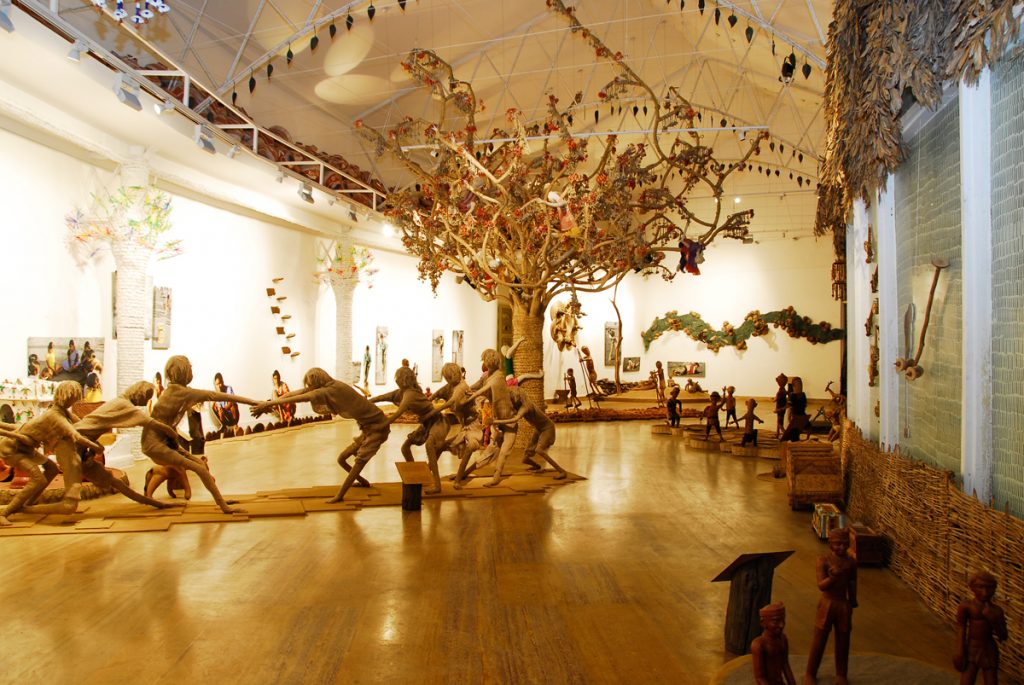 Traditionally, Madhya Pradesh was inhabited by tribes like Bhils and Gonds. If you really want to get a glimpse of the tribal lifestyle of Madhya Pradesh, then you should definitely visit the State Tribal Museum. This has some really astonishing replicas of tribal artefacts and their traditions have been depicted so well.
Timings —12:00 pm — 8:00 pm
Entry fees — 10 INR
8. Raisen Fort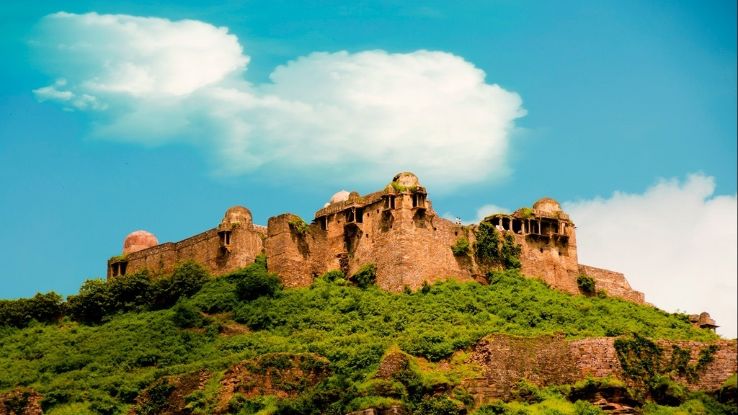 Do you want to peek into the lives of people that lived around 8000 years back? Well, you get a fabulous chance to experience a trip down the time lane when you visit the Raisen Fort near Bhopal. It is 8800 years old and one of the most glorious and uniquely built forts of the country.
Timings —10:00 am — 5:00 pm
Entry fees — Free
9. Orchha Fort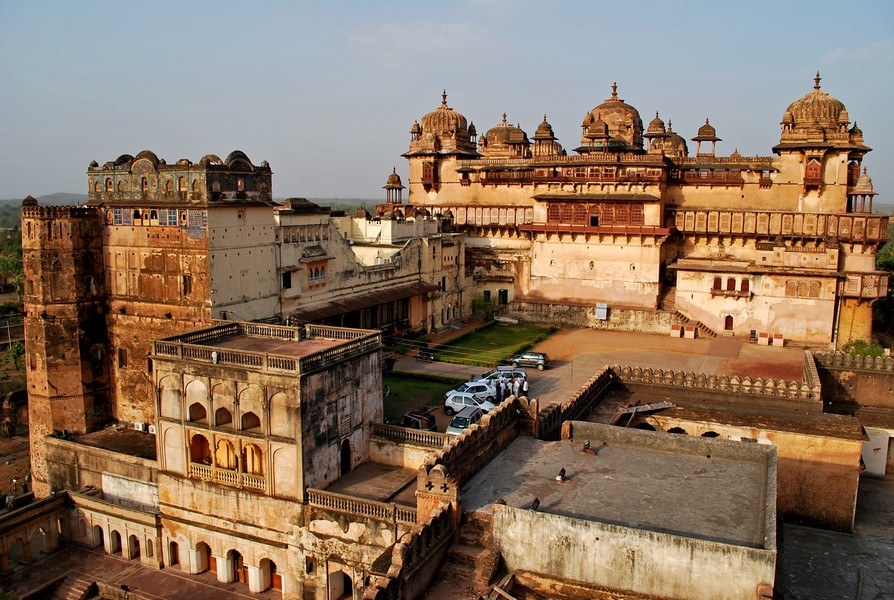 How can we not speak about the very famous and majestic Orchha Fort of Madhya Pradesh? Located in Orchha, it's the finest example of Maratha architecture influenced by Mughal patterns.  Apart from the grandness of the fort, you get to view the Rai Parveen Mahal, Jahangir Mahal, Raja Mahal, and other such astounding palaces built in this fort complex.
Timings —9:00 am – 5:00 pm
Entry fees — 10 INR
10. Chhatris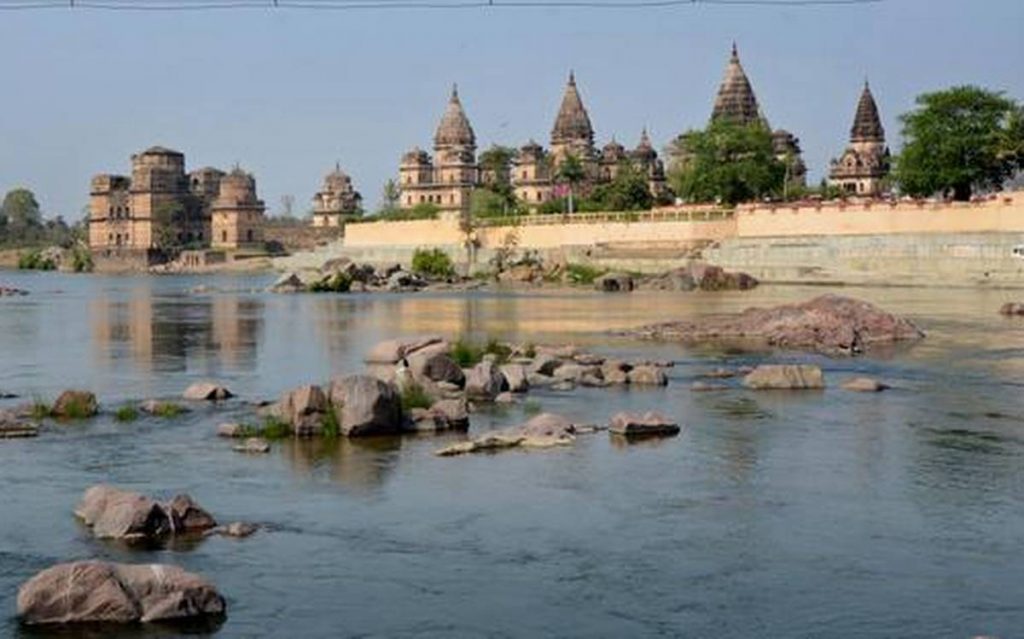 Another architectural marvel of Orchha that you should definitely visit is the Chhatris. It is a set of royal tombs located near the River Betwa that shows a fine glimpse in the waters. You'll love the amazing workmanship of these buildings and the beautiful scenery with the river around is surely marvellous.
Timings — All day
Entry fees — Free
11. Dhuandhar Falls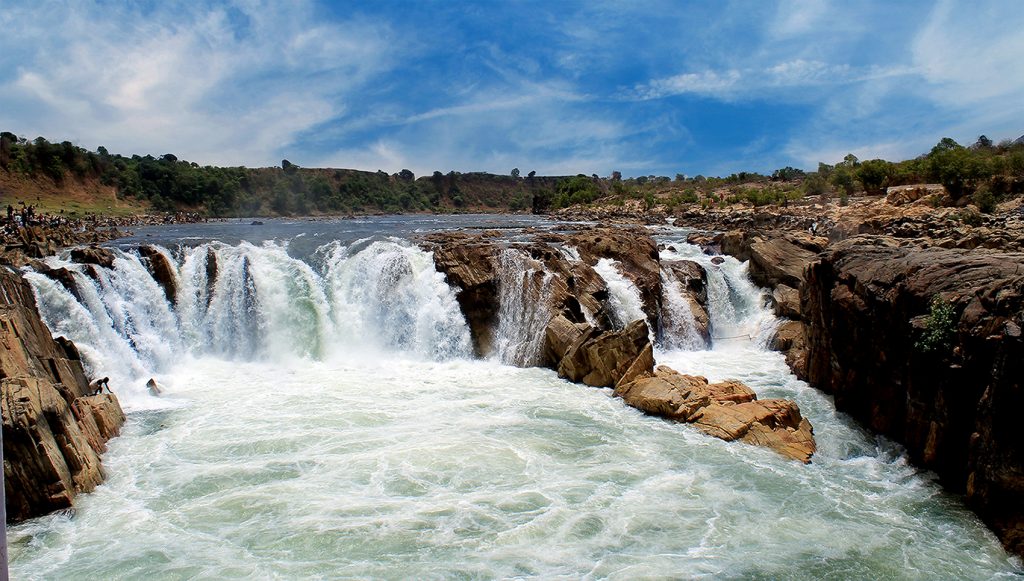 One of the loveliest places to explore in Madhya Pradesh is definitely the Dhuandhar Falls. The fabulous rush of water from a height of 30 metres is already a famous travel related topic of the tourists visiting here. The gushing water making a smoky effect around here makes it all the more refreshing and interesting. Well, perhaps you got it from the name itself – Dhuan means Smoke!
Timings — 6:30 am – 8:30 pm
Entry fees — Free
12. Lord Shiva Statue at Kachnar
Reaching the 23 metres tall statue of Lord Shiva wouldn't be much difficult when you're travelling in your sanitized car rental to Kachnar City. It is also one of the 12 Jyotirlingas of India that is why it holds a very prominent place in the Hindu religion. You will see a rush of both devotees and tourists flocking at this place all around the year.
Timings – All day (the special Aarti happens at the evening)
Entry fees — Free
If you can manage to extend your holiday a bit, then there are some very prominent historical places of this State like Madan Mahal Fort – a major attraction of Jabalpur, Gwalior Fort – a grand structure that Madhya Pradesh so prides of, Jai Vilas Palace – a luxury palatial resort of this place, Ujjain – the ancient city with prehistoric aura, etc. You would also love to explore the very famous Pench National Park that's one of the tiger reserves of the country, Kanha National Park — best known for its jungle safari, and Maheshwar — a simple but sweet town with a spiritual value. And since Madhya Pradesh is so vast, it would be really very convenient to rent a car from Delhi to Madhya Pradesh tour from Revv.