12 Best Road Trips to the Spiritual Places in Uttarakhand
Uttarakhand is one of the most beautiful states in India famous for its natural beauty. However, that is not the only reason why the state has earned so much fame. Uttarakhand has numerous temples and also offers Uttarakhand Char Dham Yatra. You can find ancient temples here that hold an important place in Hindu mythology as well as worship places of other communities. Let us look at some of the most prominent spiritual places that you may want to visit as a pilgrimage or as a tourist place to visit for the cultural value.
12 Divine places to visit in Uttarakhand
1. Guptakashi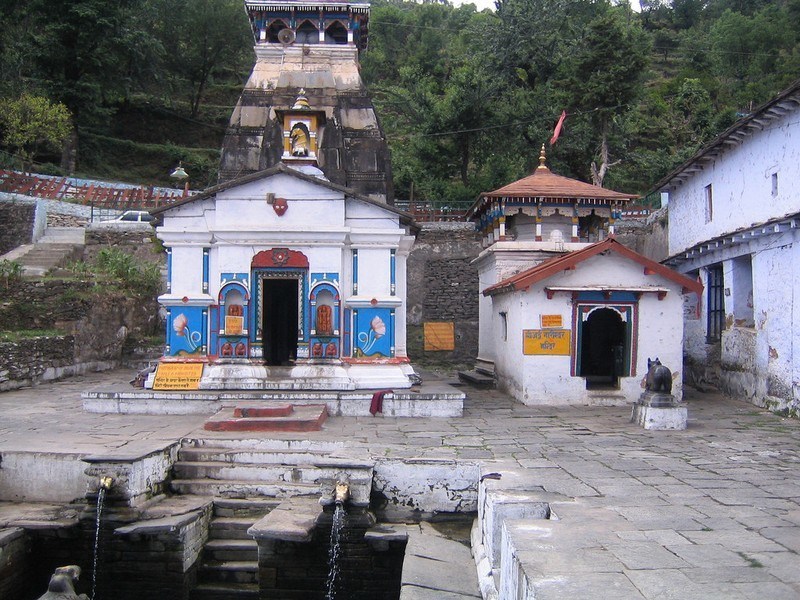 Guptakashi is a temple town that is located at a height of 1319 meters above sea level. Guptakashi is known for housing two famous temples, including Vishwanath Temple that is dedicated to Lord Shiva, and Ardhnareshwar Temple. Another popular attraction that should not be missed out is Manikarnika Kund. This is the place where you have to take a break if you want to travel further to Kedarnath.
Best time to visit: March – June; September – November
2. Uttarkashi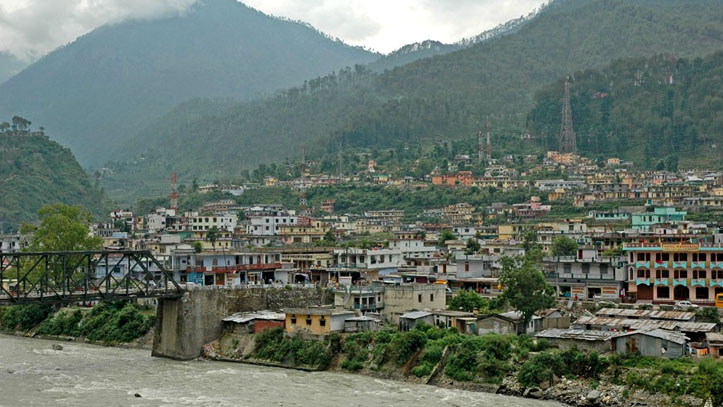 Also called Devbhoomi, Uttarkashi is one of the holy places of the Hindu community and houses four shrines. You will feel religious vibes in the entire town. Though earlier, people used to visit this town for religious trips, now many people choose trekking as well as other adventure activities here.
Best time to visit: March to June; September to November
3. Bageshwar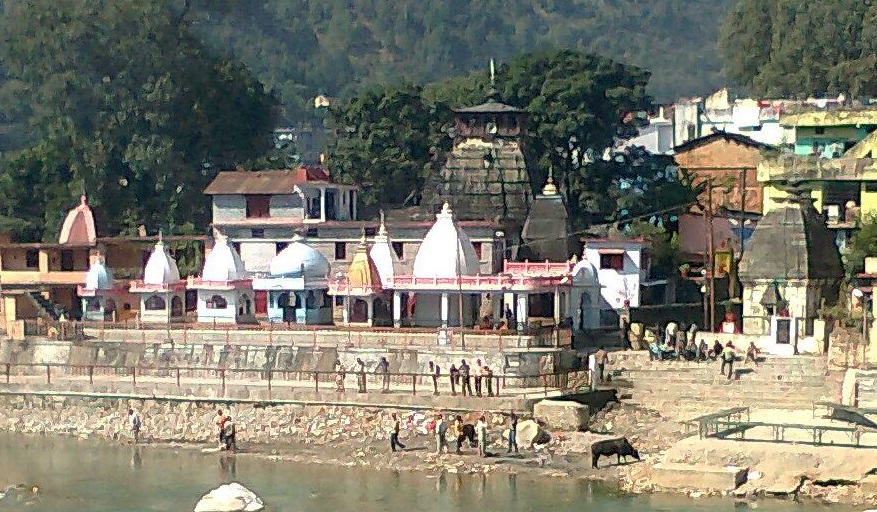 As you plan road trips to the spiritual places in Uttarakhand, do not forget including Bageshwar on your list. This place is famous for the number of temples, rivers, and mountains. The Baghnath Temple that is dedicated to Lord Shiva witnesses several tourists all through the year. Fairs such as Shivratri Fair and Uttrayani Fair are celebrated with enthusiasm here.
Best time to visit: October to June
4. Haridwar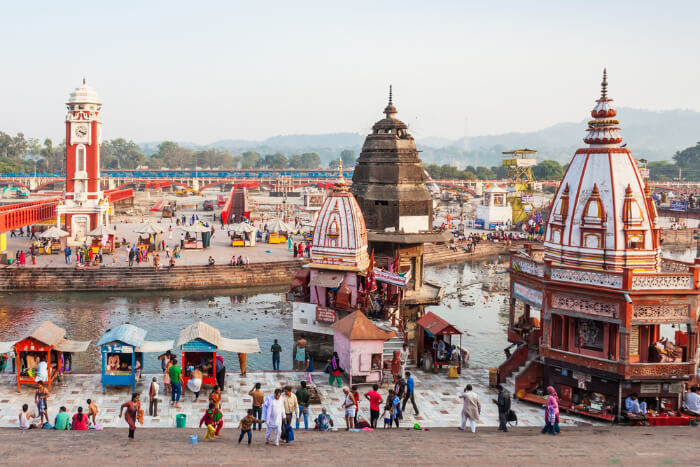 India has seven holiest cities for the Hindu community and Haridwar is one of them. Situated on the banks of River Ganga, Haridwar hosts the very famous Kumbh Mela once every twelve years. As per the beliefs of the Hindu community, if you take a dip in the Har ki Pauri Ghat, all your sins will be washed away. 
Best time to visit: January to December
5. Kedarnath

Situated at the Garhwal Himalayan Range, Kedarnath is one of the holiest temples for the Hindu community. It is a part of the Chhota Char Dham yatra in the state of Uttarakhand. It is believed that if you visit Kedarnath temple, you will attain salvation or 'Moksha'. Apart from a religious destination, Kedarnath is also famous for being a gorgeous place to visit, especially for the snow-clad mountains.
Best time to visit: April to November
6. Patal Bhuvaneshwar
Perched at a height of 135m above sea level, Patal Bhuvaneshwar is one of the places to visit in Uttarakhand for a spiritual road trip. Here, you will be able to take a tour of the Shiva Temple cave. The town is filled with Oaks and Cedar. It is believed that Patal Bhuvaneshwar was discovered by King Rituparna, a ruler of the Sun Dynasty.
Best time to visit: October to June
7. Nainital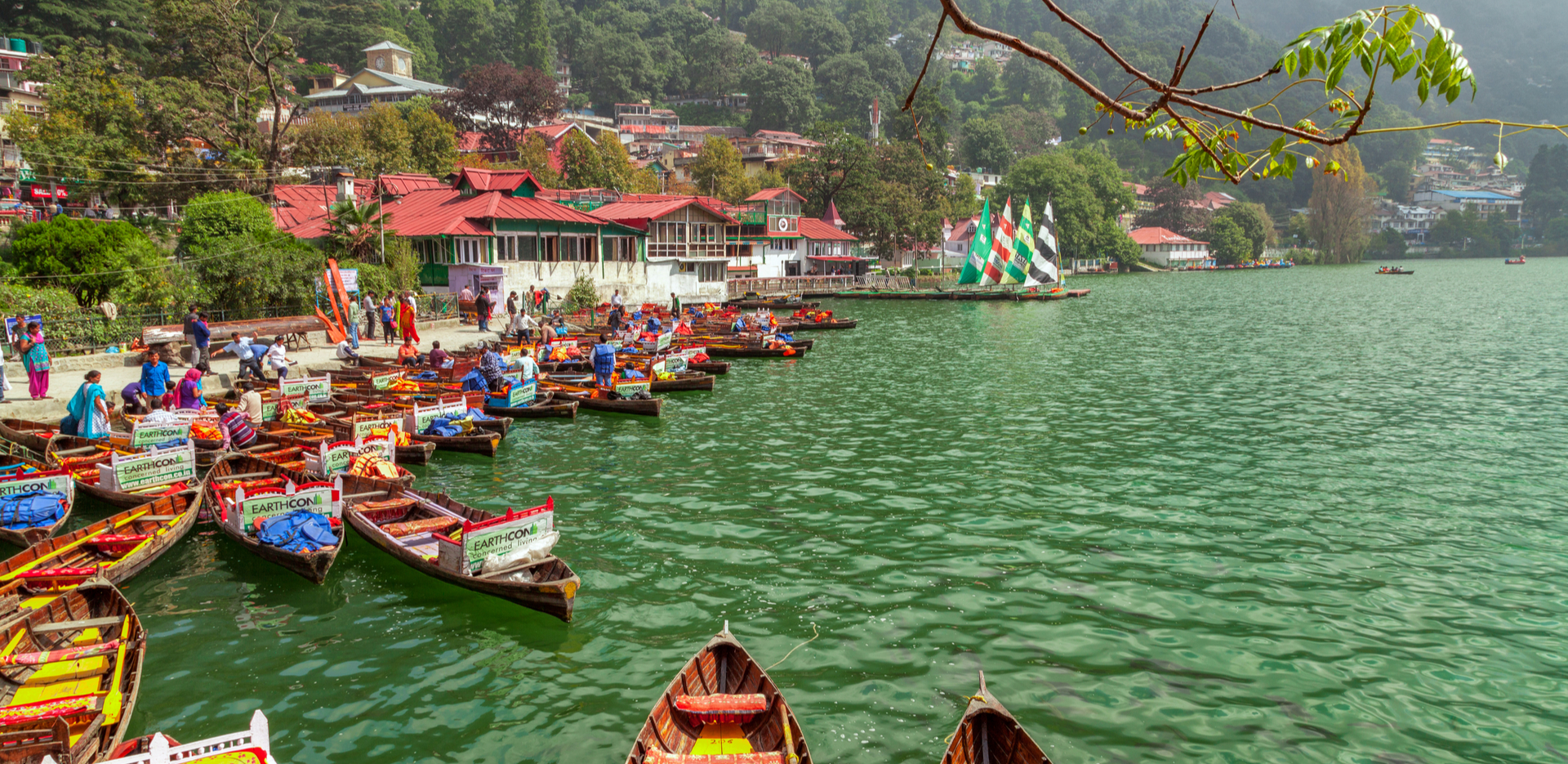 When it is about Uttarakhand road trips, Nainital always tops the list. Most of the times, people consider this destination as a beautiful hill station where they can take a stroll by the lake. However, it is also famous as one of the spiritual destinations in Uttarakhand. Nainital also houses some of the most famous temples in Uttarakhand, such as Shri Maa Naina Devi Temple, Pashan Devi Temple, Golu Devta Temple, Hanuman Garhi, etc.
Best time to visit: January to December
8. Badrinath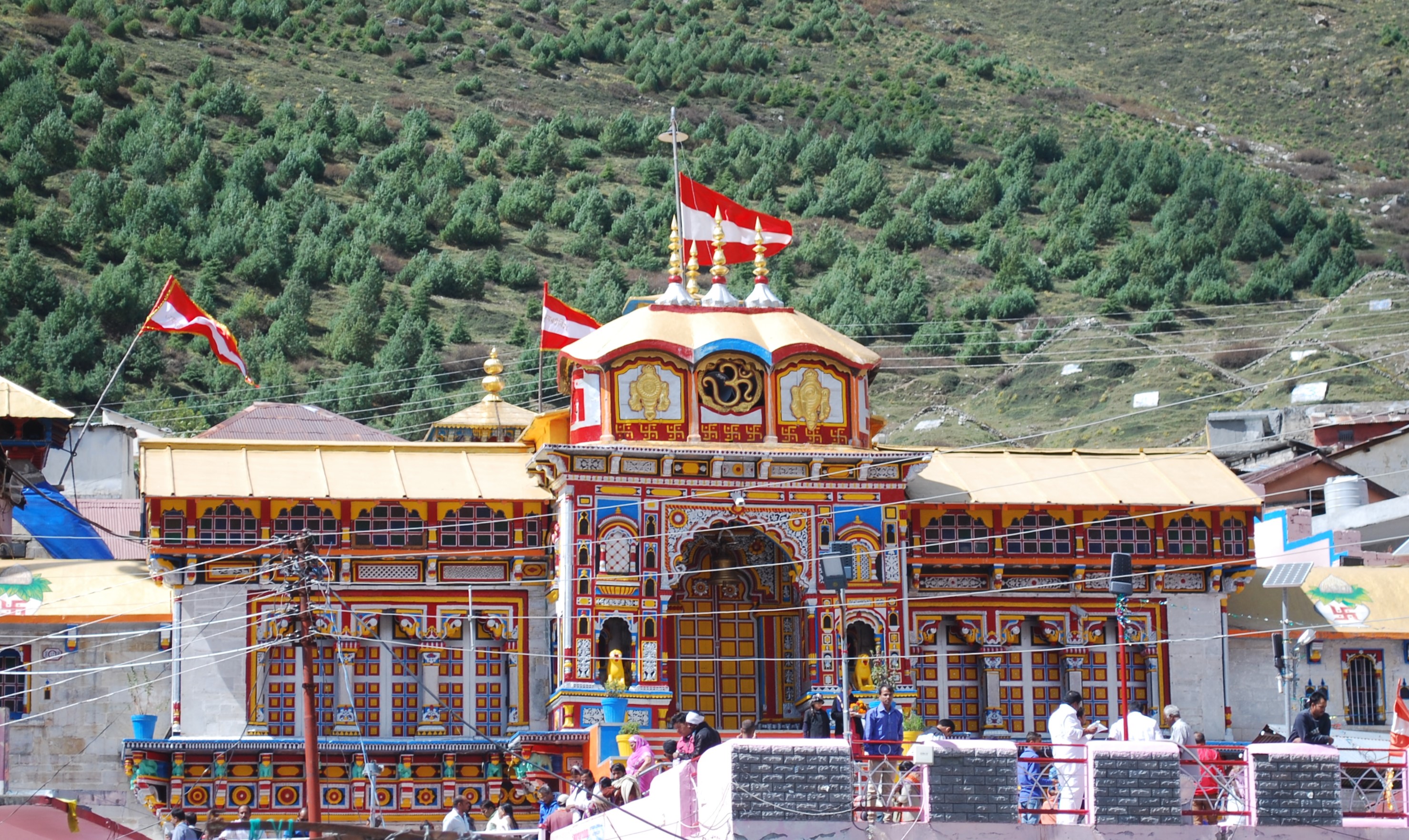 Badrinath is a famous pilgrimage site of Uttarakhand. The Badrinath Temple here that is dedicated to Lord Vishnu is the main attraction in Badrinath. It is also one of the four Char Dham as well as Chota Char Dham pilgrimage yatra. The Badrinath Temple is perched at an elevation of 10,279 feet and surrounded by Neelkanth Mountain, popular for the unmatched natural beauty. One of the famous rivers in Uttarakhand, River Alaknanda is believed to originate from here.
Best time to visit: May-June; Mid-September- October
9. Yamunotri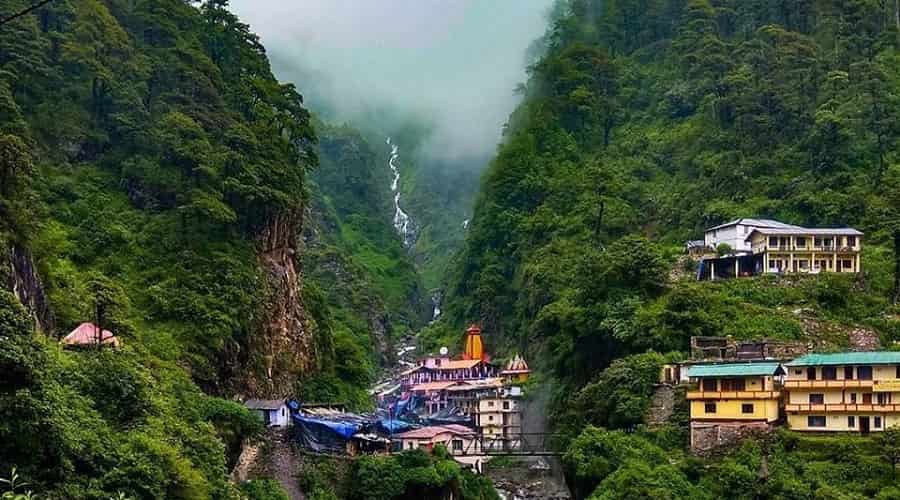 The Yamuna River is known to have originated from here. Yamunotri is one of the Char Dhams that is visited not only by pilgrims but tourists as well. The natural beauty of this place is mesmerizing. It is believed that a dip in the Yamuna can make the death of any individual painless.
Best time to visit: May-June; September- October
10. Jageshwar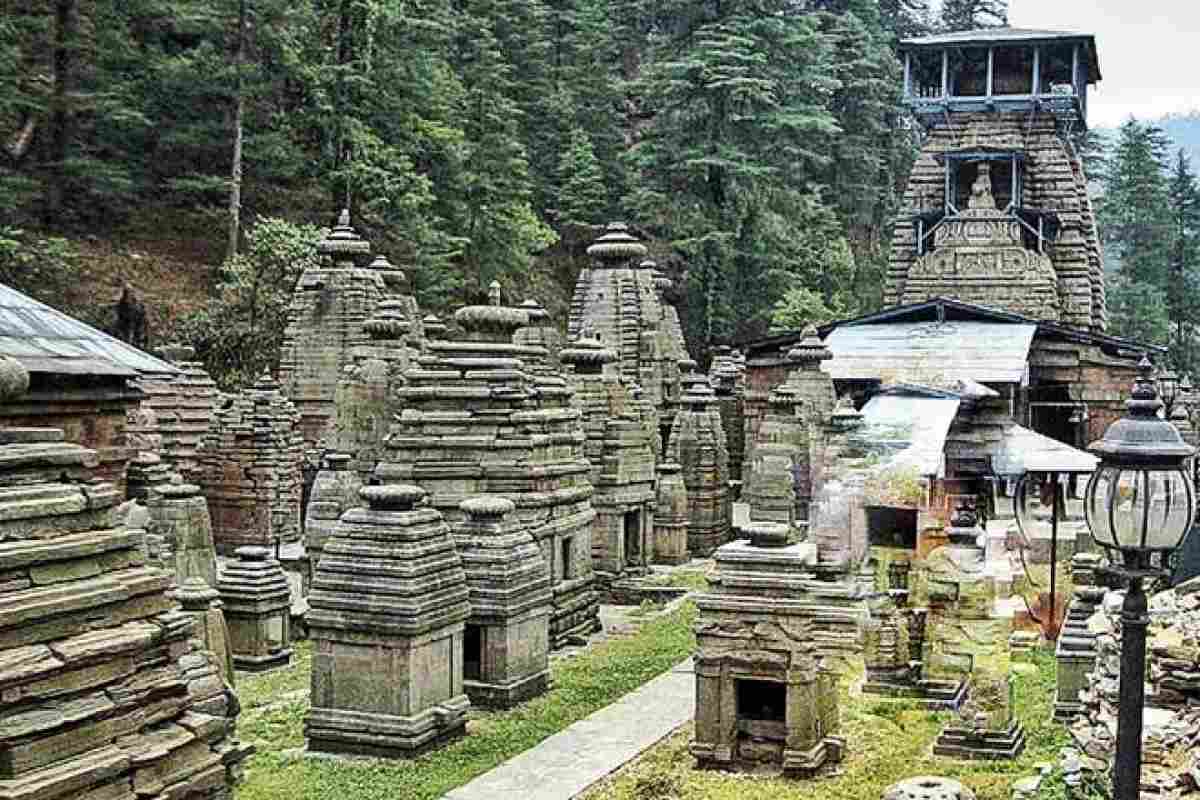 Jageshwar is a small town in Uttarakhand that houses a total of 124 temples. Most of the temples were built in the 9th century, and have been preserved since then. It is a great destination for both spiritually oriented as well as archaeology buffs. Out of all the temples, the Jageshwar Mahadev Temple is the most famous one.
Best time to visit: April – June; September – November
11. Gurudwara Shri Nankana Sahib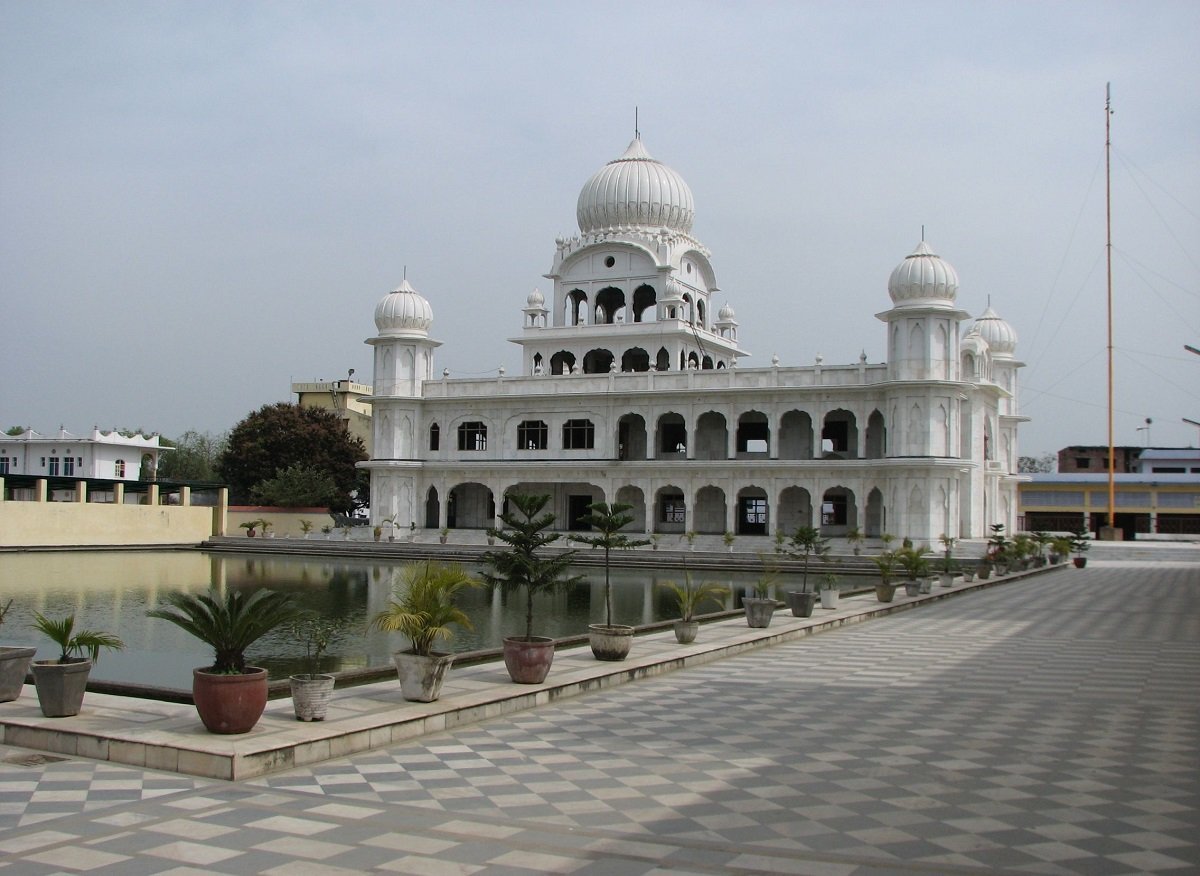 Located in the Kashipur town in the Udham Singh Nagar district of Uttarakhand, this is a holy place for the Sikh community since it was visited by the first Sikh Guru Shri Guru Nanak Dev. You can visit this place to experience the Langar Seva and Gurbani Kirtan.
Best time to visit: January – March; September – December
12. Mindrolling Monastery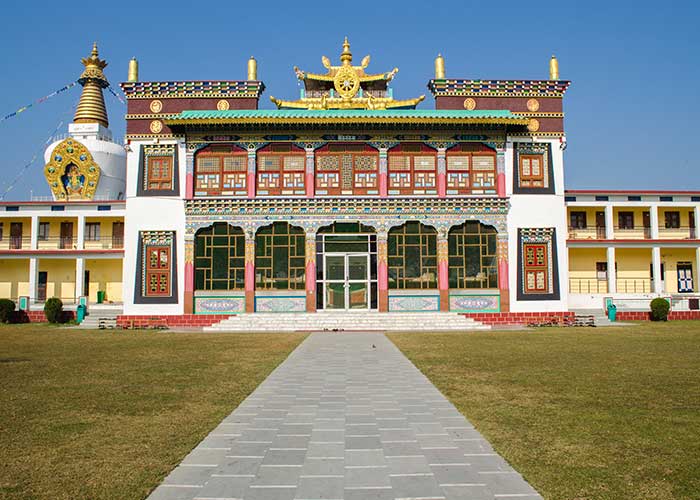 With a length of 185 ft and width of 100 ft, this is the largest stupa in the world. Situated in the state capital of Uttarakhand, Dehradun this monastery is nestled in the lower Himalayan region and has a garden of 2 acres. For those seeking a place to meditate and get in touch with their inner-selves, this is the perfect place to be.
Best time to visit: March – June
Uttarakhand offers not one or two, but many temples and religious centers for the various communities in India. You can enjoy the spiritual vibe in the entire state no matter which time of the year you are going there. If you want to cover many spiritual sites on your trip, the best option is to take a car rentals by Revv. You do not have to count hours and get worked up thinking about the bill; instead, you can drive at your own pace and to the places of your choice. Just download the Revv app or visit the Revv website to get started today.