Drive Down to these Popular Staycations around Delhi for Work and Pleasure
The historical city of Delhi is one of the most beautiful cities in the country. Apart from being the capital of India, Delhi is also a prominent tourist destination that attracts millions of tourists every year with its old-world charm. The beauty and glamour of being one of the greenest metropolitan cities in India provide a lot to see for average tourists, but residents of Delhi who are working from home may have seen most of these attractions already. They may crave to step out of the NCR and visit some of the places where they can mix business and pleasure together through a staycation. One of the best things to do is to go for a road trip to nearby places from Delhi and take a break from city life. Here are the top destinations to try if you too are looking for working remotely from a staycation near Delhi.
10 Best Staycations near Delhi 
1. Lohagarh Fort Resort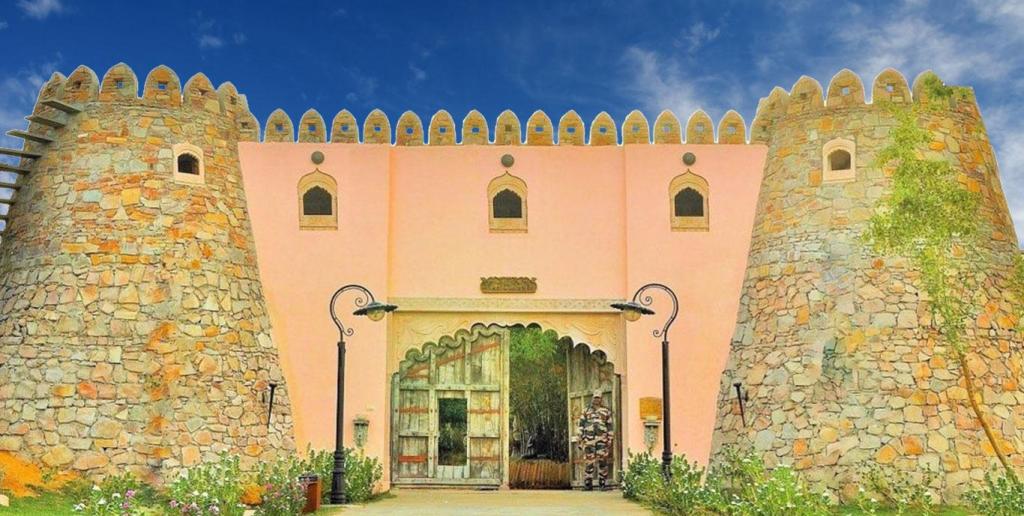 Located near Delhi-Jaipur Highway, you can visit Lohagarh Fort Resort for a staycation around Delhi during coronavirus. While you can spend some relaxing time here, giving 100% to your work, you can also indulge in an elephant safari, relaxing spa, and several games. This is one of the best places near the country's capital for nature lovers.
Distance from Delhi: 258 km
2. Heritage Village Resort & Spa Manesar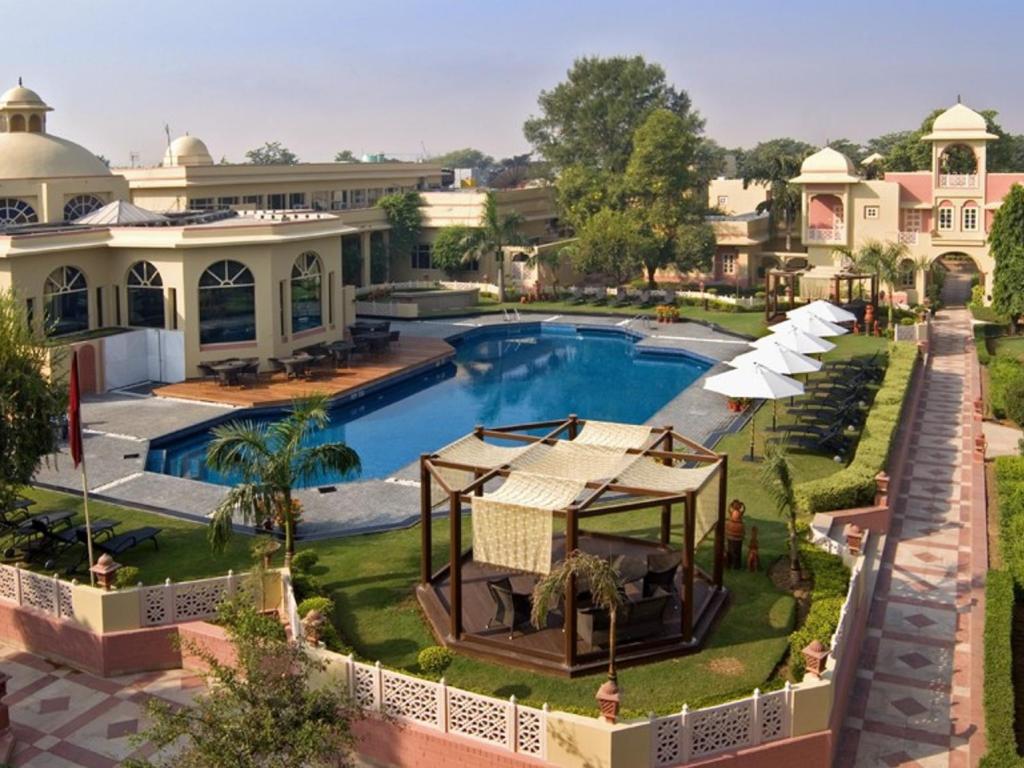 If you are looking for road trips to nearby places from Delhi, Heritage Village Resort & Spa Manesar is one of the places that you can choose for your staycation or workation. There are all kinds of facilities at the resort that you will need to spend your time here in the best possible way while being absolutely productive at your work.
Distance from Delhi: 43 km
3. Aravali Resort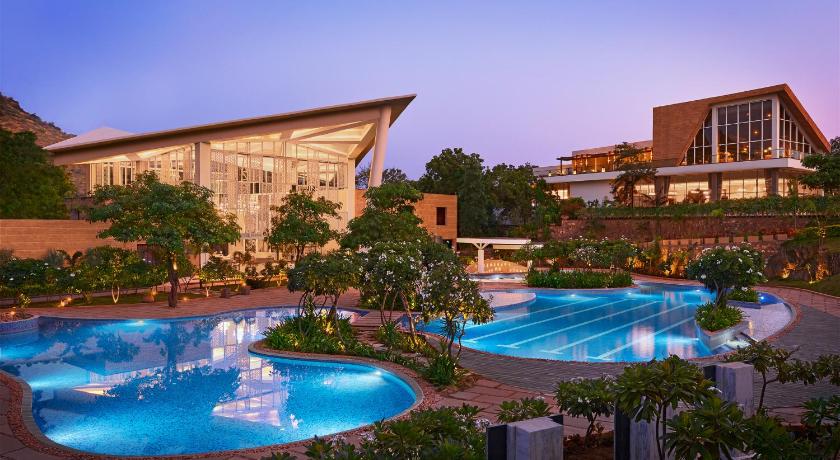 One of the leisure places near Delhi is Aravali Resort. While you will get all top-notch facilities here, the charges at this resort are also very pocket-friendly. You do not have to worry much even if you want to extend your stay here.
Distance from Delhi: 80 km
4. Lake View Huts Tourist Resort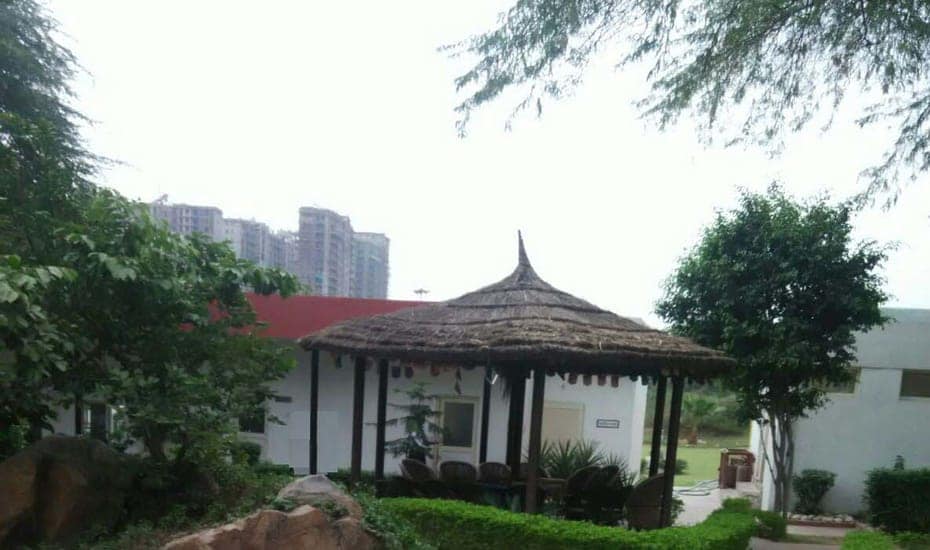 Located between Delhi and Faridabad, Lake View Huts Tourist Resort is one of the best places to stay for workation near Delhi. While there, you can indulge in several recreational activities. Therefore, it is best to visit this place with a bunch of friends. The best thing about this resort is that is located in very close proximity to Delhi; thus, you do not have to spend a lot of time visiting this place.
Distance from Delhi: 60 km
5. Laxmi Vilas Palace
One of the options to work in nearby destinations from Delhi is Bharatpur. The heritage hotel, Laxmi Vilas Palace, is the right place for you if you want to add regality to your trip. You can merge work with luxury and stay at this place. This heritage hotel is located very closely to Keoladeo National Park; therefore, you can witness the wildlife whenever you have time.
Distance from Delhi: 206 km
6. Camp Aquaforest, Rishikesh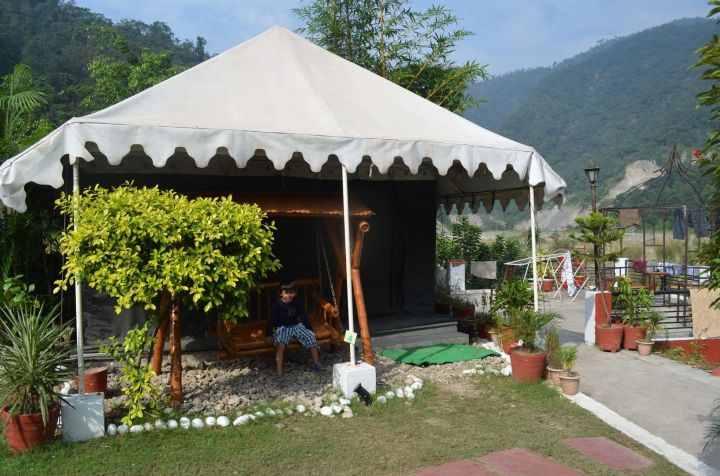 You will get Internet-connectivity here along with electricity; therefore, there will be no interruption in your work during the workation here. Once you wrap up your work, you can enjoy the camping experience. You can sit by the bonfire while listening to the sound of crickets in the dense forest on one side and the flowing River Ganga on the other side. This is a unique experience, and you can also visit this place with your friends. Rishikesh is one of the hilly places near Delhi that has been attracting youngsters for a long time.
Distance from Delhi: 265 km
7. Camp Roxx, Nahan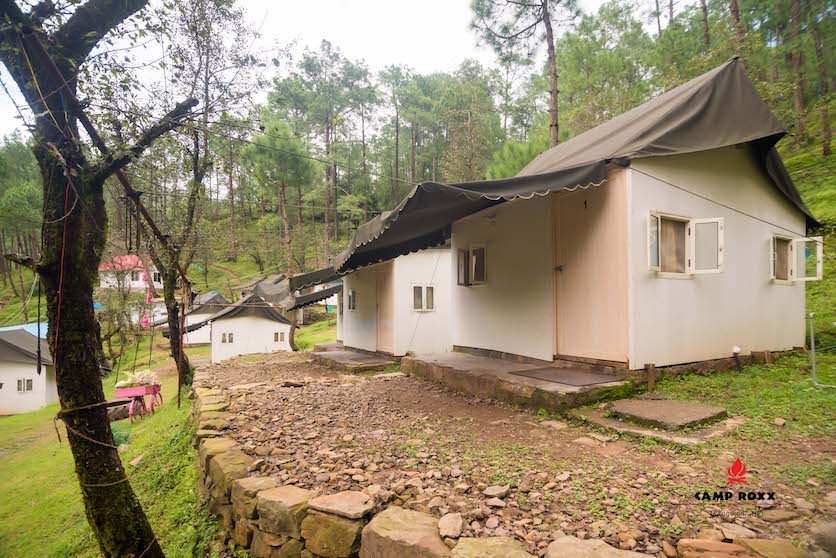 For the best road trips from Delhi, you must head to Himachal Pradesh. The Camp Roxx in Nahan of Himachal Pradesh is the destination where you can work at peace as there is absolutely no distraction and disturbance. When you are taking a break from your work, you can take a stroll around the surrounding areas. There are lots of activities available here in which you can take part. 
Distance from Delhi: 275 km
8. Kikar Lodge Natural Retreat, Nurpur Bedi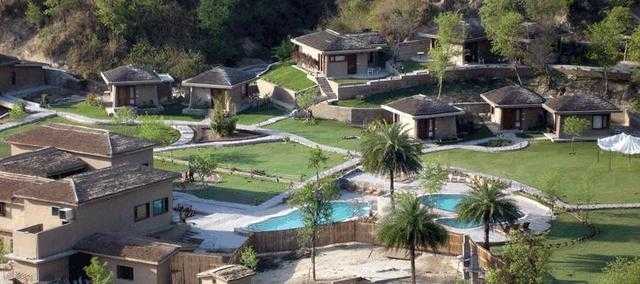 Kikar Lodge Natural Retreat in Punjab's Nurpur Bedi is the place where you can experience the abundant beauty of nature, while at the same time can enjoy the best of luxury. This can be your best staycation in a nearby state from Delhi where you will not only be able to enjoy working but the beauty of the place is enough to heal your soul.
Distance from Delhi: 275 km
9. Samode Palace, Jaipur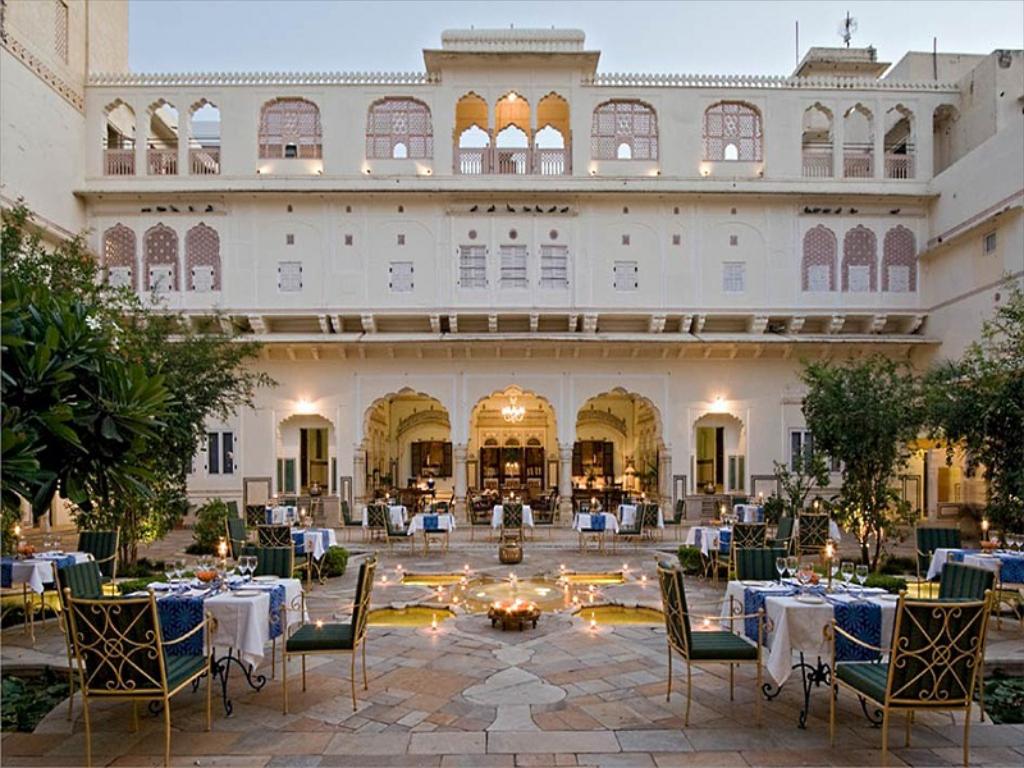 When you are here, you can admire the grand architecture which is a blend of Mughal and Rajput architecture style. While you can enjoy some of the world-class hospitality here, you can also continue working remotely. The lavish rooms are very comfortable and you can also dig into some of the most sumptuous Rajasthani cuisines here.
Distance from Delhi: 235.3 km
10. Tijara Fort Palace, Alwar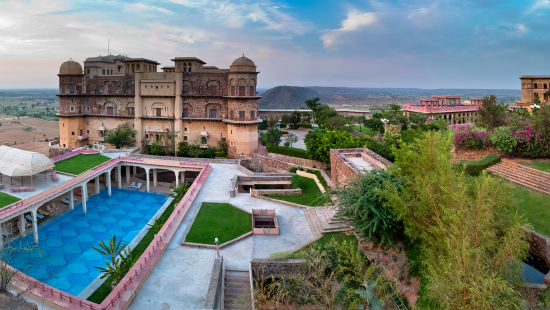 This can be your apt workation destination, as you can work for as many hours as you want without any interruption, you can eat some delicious dishes, and appreciate the beauty of the surrounding area and the palace turned hotel.
Distance from Delhi: 167 km
All these places are safe to travel to and maintain high standards of hygiene and sanitization to protect everyone. The COVID-19 safety measures are taken properly and you can clean and sanitized rooms and dining areas. To visit these places you can take Revv self-drive car rental in Delhi and manage the trip as per your convenience. You can install the Revv app or visit the Revv website to explore some of the best cars for rent at unbelievable prices and get started on your trip.