Summer Road Trips to Choicest, Cool, Charismatic Karnataka destinations
What if we told you that there's this picture-perfect place with heavenly rich greenery and wonderful aura of purity? You will surely jump to discover it at the earliest and would want to delve deep in this majestic beauty immediately. Hmmm? Doubts in your mind? But it's true! What we made you conjure up in your mind's eye is actually a tangible reality of many picturesque places in India; and one such destination proudly calls itself Karnataka. 
We couldn't help singing praises of Karnataka. It has everything that makes it an incredibly beautiful place and worthy of visiting. (And we aren't just talking about the regular sightseeing mind you!) But you won't understand the reasons behind so much appreciation of this spectacular beauty unless you visit this admirable State yourself. Ah yes! It's time for the summer vacations already, isn't it? So, how about planning a nice road trip to Summer vacations' desirable destinations in Karnataka? Loved the idea? Keep reading!
Essential things to consider when visiting Karnataka!
Average temperature in Karnataka during summer — The average temperature in Karnataka during summers is around 29 degrees to 34 degrees.
Activities to try in Karnataka— There are innumerable things to do in Karnataka like:
Sightseeing 

Cultural tour 

Heritage visit 

Wildlife explorations

Religious tour 

Beach time
11 Best places to visit in Karnataka this summer!
Road Trips to Karnataka are definitely going to be the most enriching and enticing experience of your life, especially when you opt for the flexibility of a car rental service by Revv, thanks to their amazing fleet of vehicles. The dazzling blessings of nature, modern infrastructure and monumental buildings promise to make your trip memorable. But you'll surely require a list of places to visit in this State during your stay. And we are happy to help.
1. Coorg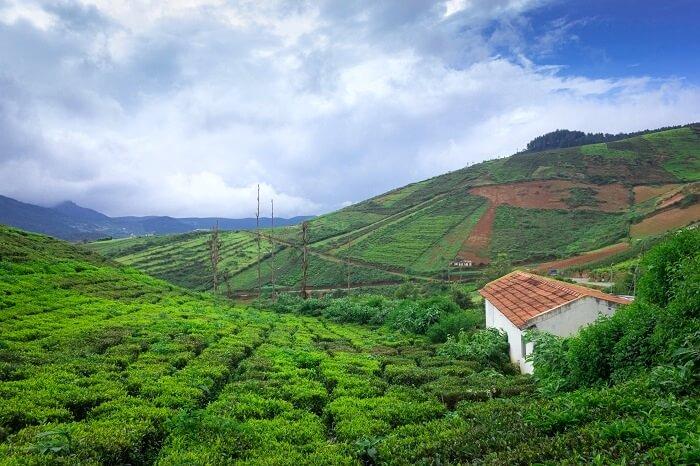 Imagine waking up to the fresh smell of coffee wafting in the air in a comfortable cottage surrounded by greenery and overlooking picturesque hills! Well, that's exactly what you experience at Coorg. It's one of the most ravishing hill stations in Karnataka, also known as the Scotland of India. The misty climate, the undulating landscape with charming streams around the greenest lands are certainly solace for the soul. Besides the natural beauty, you can enjoy a nice trek. You'll be headed towards the Madikeri Fort and Abbey Falls while you're doing so!
2. Dandeli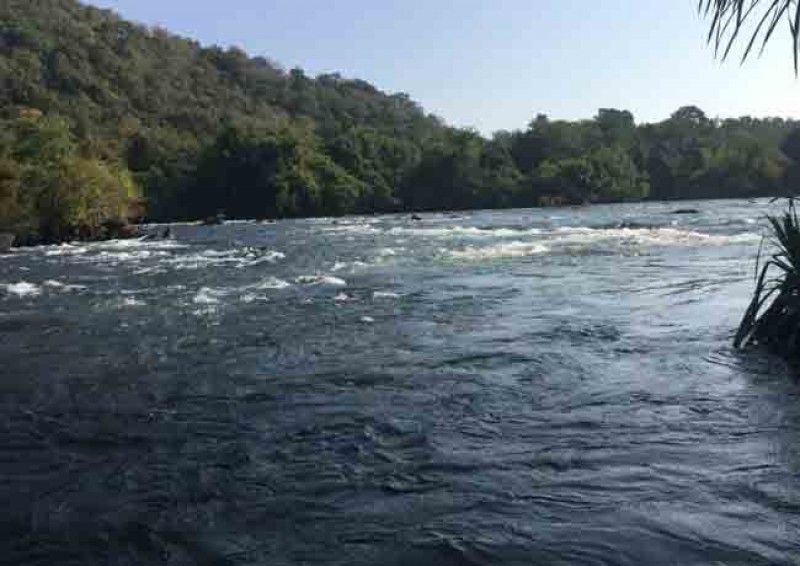 Are you craving to spend your summers at a place that is both peaceful and exciting? Well, then head towards one of the most adventurous tourist attractions of Karnataka — Dandeli. Dandeli is a splendid city of Karnataka located at about 1551 feet above the sea level. So, no wild guess about why the weather here is always inviting. This place is especially popular because of the magnificent river rafting opportunities. The Kali River provides the perfect opportunity to raft with the flow of the waves while fighting them simultaneously and enjoying joyously with your friends. You can even try hiking and trekking through the ghats towards the Ulavi Temple, Kavala Caves, and Dandeli Wildlife Sanctuary. 
3. Gokarna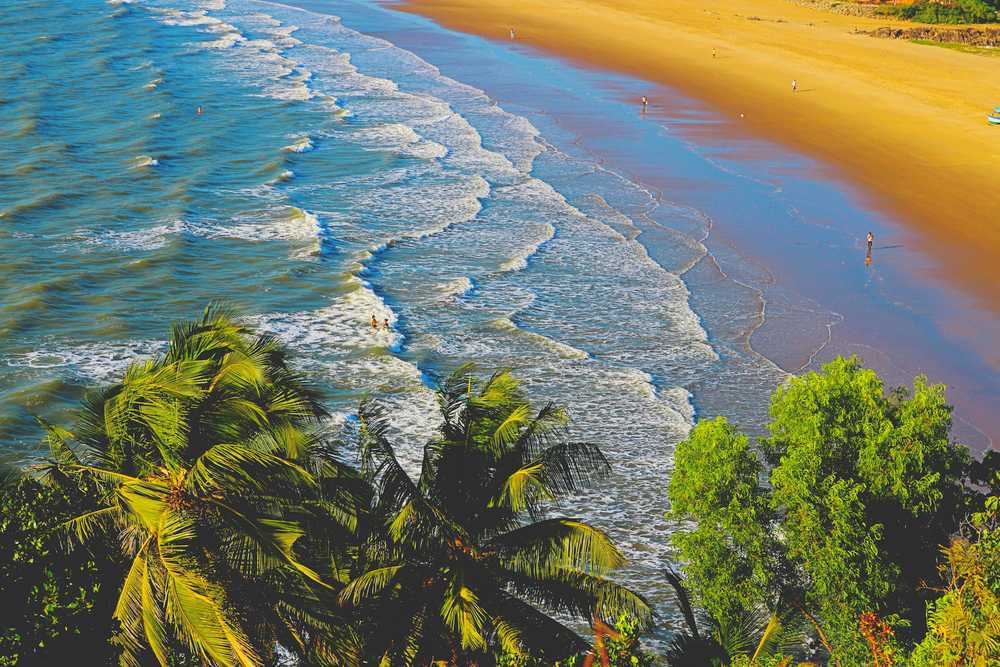 When we talk about summer and sun, the thought of sand and sea is inevitable! So, if you are looking for some great beaches in Karnataka, then Gokarna should definitely be in your plans. These beaches here are truly spectacular with long unending lines of palm trees, gushing sea, and mind-blowing sceneries. The Om Beach and Half Moon Beach are the most famous ones to explore. And since you are here, you might as well visit the glorious temples of this city which have significant religious and cultural values. Yes, we are talking about the great Mahabaleshwar Temple and also the Yana Town of Gokarna.
4. Nandi Hills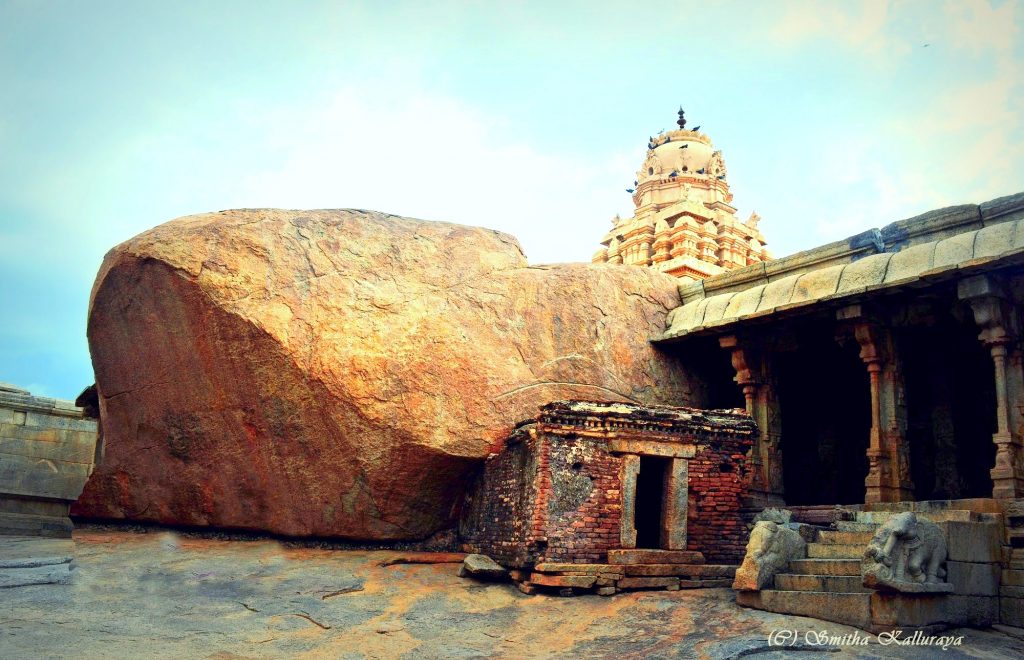 Nandi Hills is an iconic weekend getaway in Karnataka that is also a home to many historical places and monuments. Wondering why? Because the royalties like Tipu Sultan used to visit these hills to escape the heat of their State. The hill-top view of sun peeking amidst the misty clouds and luscious greenery embracing the view dramatically is something worth capturing in your memory, camera, and eyes. The Tipu Sultan's summer residence, Nandi Temple, and Amrita Sarovar are some of the wonderful spots to visit while you are in this place. And we would say summer is the best time to travel here, for even during the most scorching months, here you shall find a nip in the air (so don't forget your wind cheaters!)! 
5. Nagarhole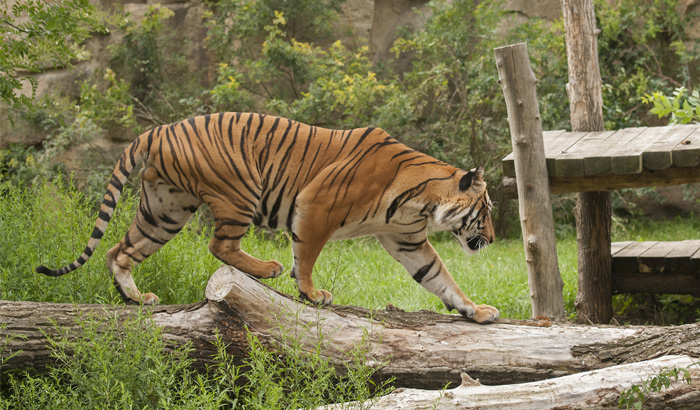 Let's talk about another inviting and enticing destination to head in Karnataka to beat the heat. It's Nagarhole, the destination that is all about gleaming streams passing along the lovely and luscious forests and cascades of waterfalls hitting the strongest rocks. But that was the natural beauty. You'll also be surprised that there are dozens of astounding tourist attractions to check in Nagarhole which include temples, stretches of scenic natural beauty, and even historical places. What's more, get ready to view one of the most famous tiger reserves and national parks of the country, the Rajiv Gandhi National Park that has rare species of animals like tigers, bears, pangolins, etc. You can plan a jungle safari at this national park and even visit the Iruppu Falls, Rameshwara Temple, and Bandipur National Park located nearby.
6. Chikmagalur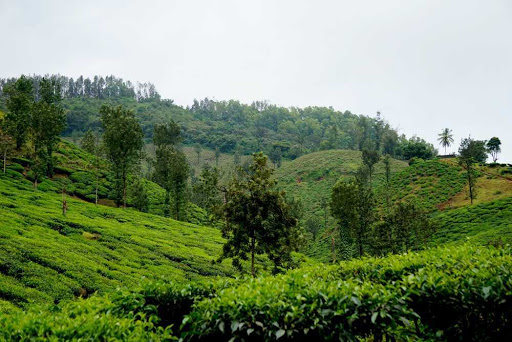 Chikmagalur would win your heart with acres of green coffee plantations and scenic beauty that soothes all senses. But yes, this place is especially known for the incredible trekking and adventurous activities it presents to the tourists. You'll be especially mesmerised by the beauty of the alluring waterfalls of this place like the Jhari Waterfalls, Shankar Falls, and Kadambi Falls which are truly spectacular in every way. Not just this, you'll even get to visit lots of famous and significant temples in Chikmagalur like Vidyashankara Temple, Amruteshwar Temple, and Sharadamba Temple. 
7. Ooty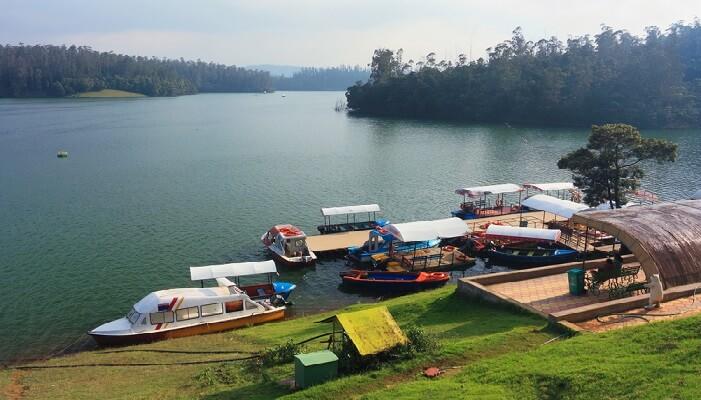 If right travel destinations can make you a storyteller, then Ooty should certainly be your inspiration. It's a fantastic hill station with incredible greenery and wonderful pine and eucalyptus trees bordering it. From cultural centres to beautiful waterfalls and lovely tourist points and gardens, you tend to find everything here. Maybe that's why it's rightly called the Queen of hill stations or India's Switzerland. Believe us, the eye-catching beauty of this hill station did impress the global wanderers and you would definitely not be left out from the realms of its magic.
8. Shivanasamudra Falls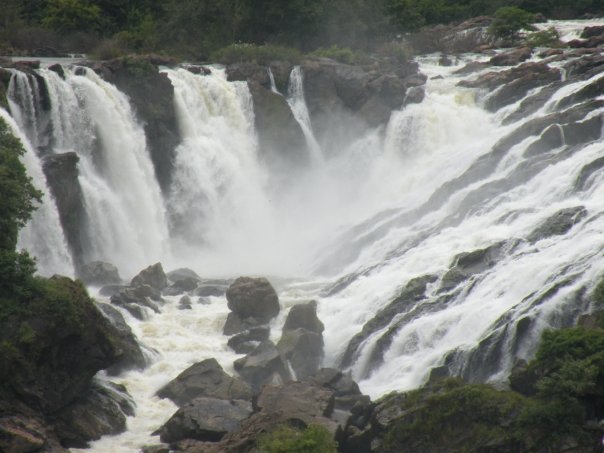 If you really want to enjoy your summers amidst the trickling sound of water, do visit this pretty little island city that's around 65 kilometres from Mysore. The Shivanasamudra Falls provide you a perfect view of milky cascade of water falling from the top. And later you can even see it divide into multiple falls like Shivasamudram Falls and Gaganachukki, which are equally attractive.
9. Sankey Tank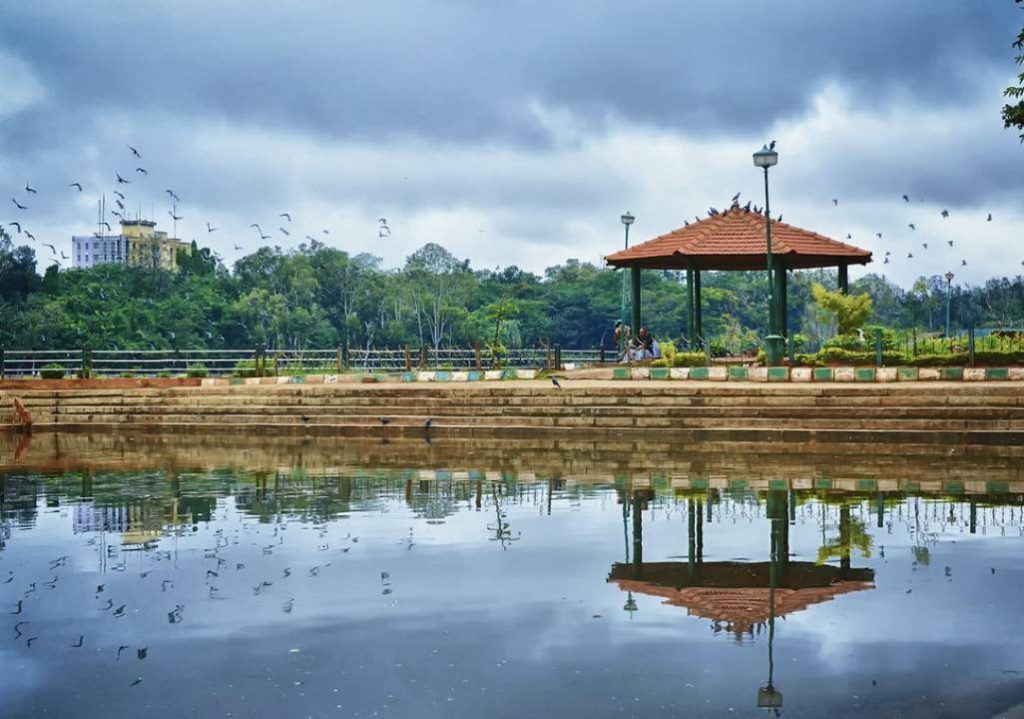 One of the most ideal locations to visit during summers in Karnataka is the infrastructural marvel of the south, Sankey Tank. It's not just a lavish lake that mesmerises you with its beauty, but exclusive parks and flora fauna found here provide a nice refreshing aura as well.
10. Panambur Beach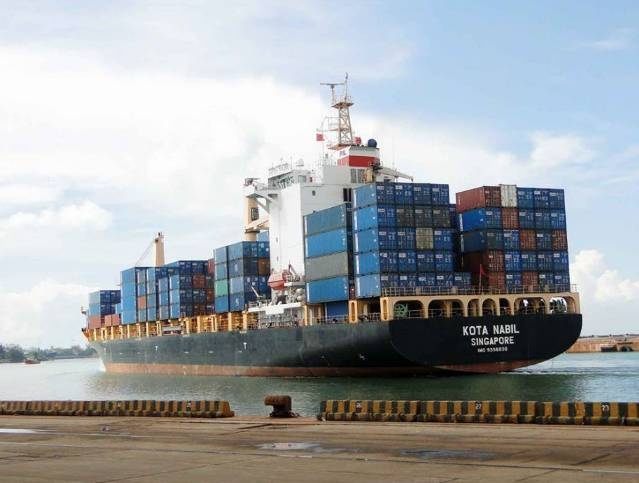 Another enticing place to make your summer vacations all the more exciting is the Panambur Beach. The rich beauty of nature here is surely worth praising, but we are specifically talking about the adventurous activities stored in for you here. Like, you can enjoy the marvellous experience of jet ski rides and even view the charming dolphins at this beach.
11. Kodachadri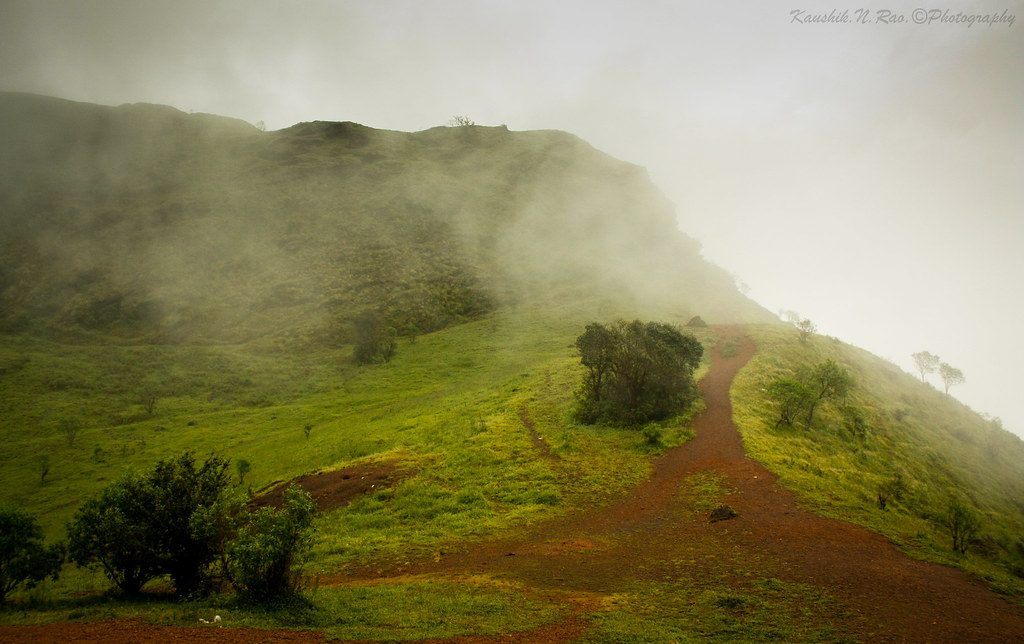 If it's summer, how can we forget one of the coldest places of Karnataka? Yes, it's Kodachadri, that has luscious biodiversity to mesmerise you. The lush greenery of the place along with lovely paths to trek certainly make your holidays relaxing and fun. 
If you are super impressed with Karnataka already after reading about these enticing destinations, then wait, there's more to this fabulous State. Karnataka is simply a very large State and for summers, it has got some more interesting places to hit in your self-drive car rental. Some of those are the quiet but serene – like: Ramanagara, the cool and attractive Kudremukh, the adventurous Mullayanagiri and the luscious Agumbe – places you wheel to get away from the madness of the city. And if you want to spend your summers amidst the urban rush of cities and enjoy the great nightlife of Karnataka, then consider visiting the IT capital of India, Bangalore or the palace city of the country – Mysore. Overall, no matter which kind of holiday you are searching for this summer, you get them all in Karnataka.