Cool Places to Drive to in Tamil Nadu to Beat The Summer Heat
Are you someone who likes to soak in the summer sun along with the rich dose of Vitamin D? Are you someone who feels energised even in the most scorching heat? Lucky you! Most people, however, get tired with the sun and sweat. We often see most of you curled up in your bedroom enveloped in the artificial air of an air conditioner. Well, don't you think you should be out and about enjoying the fresh air outside when the summer vacations are on? Yes, we totally agree that your city has drastic heat and extremely scorching summer. But that doesn't mean the entire country faces the same weather. There are some places which have wonderfully cool temperature and lovely weather even during the hottest summer months. No, you guessed it wrong. We aren't talking about the northern part of India or the Himalayas this time. Let's bid our options in south India!
Tamil Nadu is one of the most distinguished States in southern India. It has some lovely stretch of green meadows and incredible weather to pair with it wonderfully. But that is not all that you can expect when you go around holidaying here. When you plan road trips to Tamil Nadu this summer vacation, we are sure you are going to have a fabulous time picnicking around in your trusted four-wheeler.
Very essential factors to keep in mind when traveling to Tamil Nadu!
Average temperature expected at Tamil Nadu during the summer months — 28 degrees to 45 degrees Celsius depending upon the places you are visiting in this State.
Types of activities in store for you at Tamil Nadu — Don't forget that there are some really interesting and entertaining things to do in Tamil Nadu for your perfect vacation time:
Heritage trips

Religious tours 

Wildlife exploration 

Sightseeing 

Water sports 

Beach time 

Adventurous activities 

Bird watching 
Enticing locations to visit in Tamil Nadu during summer!
Tamil Nadu is a State with not just a handful of heritage sites and prominent temples, it is a drop-dead gorgeous location with everything alluring and refreshing. From the lush green plantations to the high hills and mountains, the incredible beaches to the pure and clear waterfalls and riverside places, you will find nature's bounty all around. So, if you haven't still visited this State yet, this summer is the best time to plan a journey out there. And when you are visiting this precious gem of South India, you might as well explore these splendid locations:
1. Chennai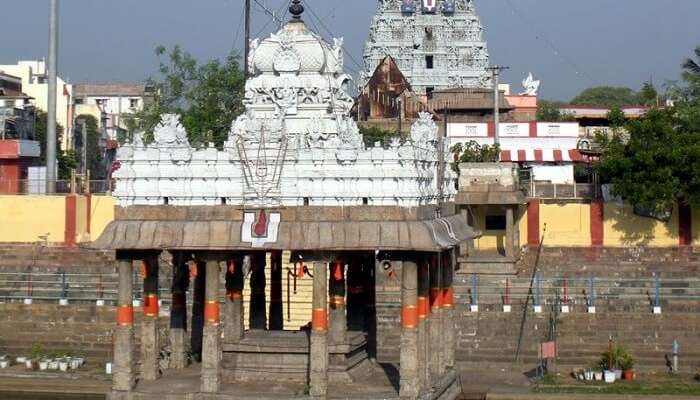 Let's start with the buzzing capital city of Tamil Nadu which is so much in talks every now and then. Apart from the fabulous infrastructural development of this place, even the beaches of Chennai are super impressive. You should plan a trip to the various beach sides like the Marina Beach, Edward Elliot's Beach, etc. after exploring the city. What's more, even the Ashtalakshmi Temple of Chennai is a very important religious centre and the government Museum an interesting location to explore. The city of Chennai is scorching during summer; however, beaching amidst the sea breeze shall bring you relief from the heat.
2. Pondicherry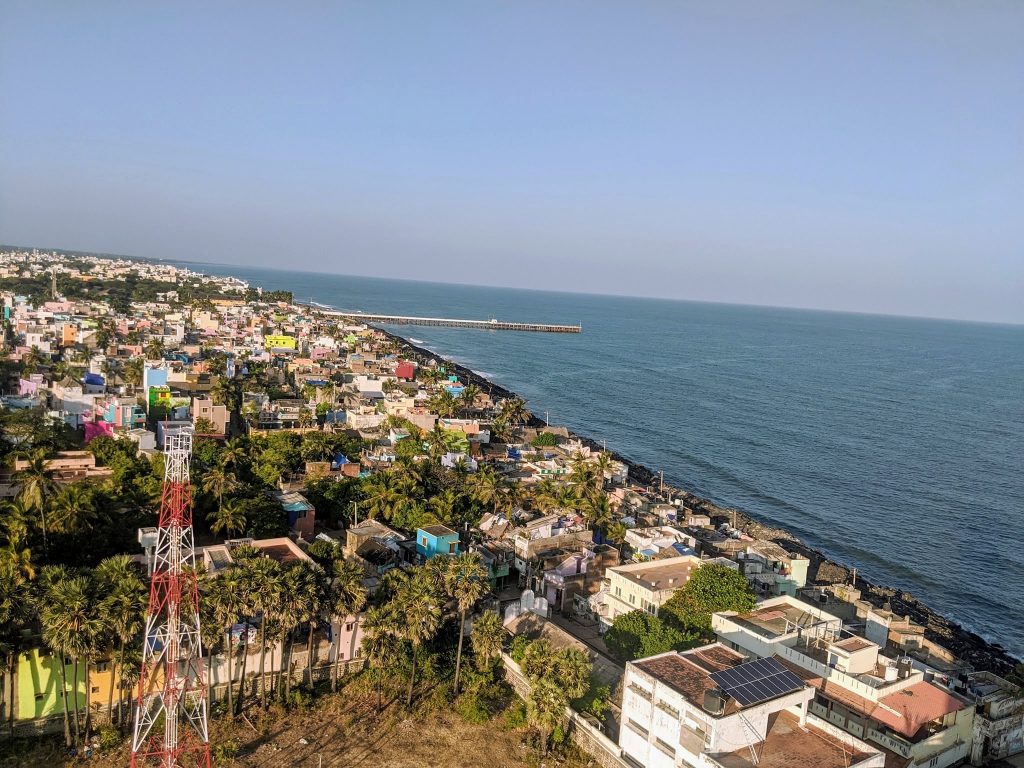 If you are looking for some serene tranquillity, buildings with characters, picturesque sites and much more, then Pondicherry is the location where you should head to. The yesterday's French colony still makes you feel as if you are living in the 1900's era. The Indo-French architecture all around and the lovely old-world charm of this place are worth experiencing. And to beat the heat, drive towards the calm and inviting beaches like Paradise Beach, Promenade Beach, etc. You should also take a look at the Basilica of the Sacred Heart, a perfect example of French architecture in this city.
3. Mudumalai
Wildlife enthusiast? Or is it wilderness in general that attracts you? So, Mudumalai then is the place for you to explore. It's one of the most visited tourist attractions of Tamil Nadu which is proud of its magnificent flora and fauna. Exciting wildlife sightings can also be on your cards as you may come across jackals, leopards, tigers and many more such exotic animals at the Mudumalai National Park. Even the Needle Rock Viewpoint and the Theppakadu Elephant Camp are worth visiting when you are here.
4. Dhanushkodi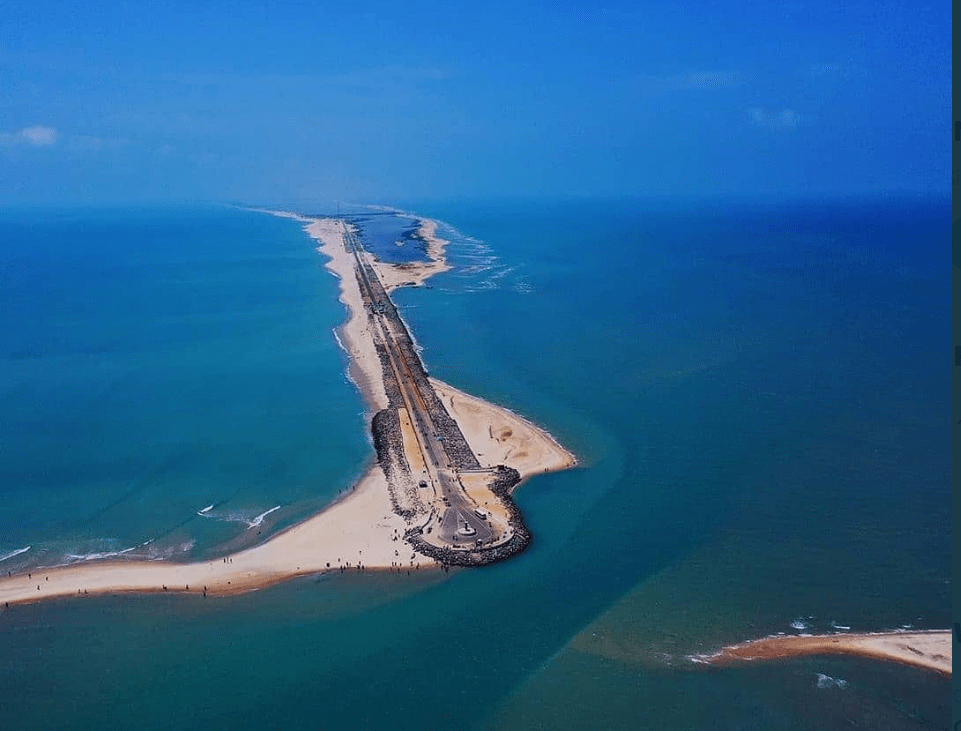 If you want to know of one of the best places to visit in Tamil Nadu that is both serene, quiet, and spectacular, then Dhanushkodi is the name. It's a lovely beach town away from the urban crowd and ideal for love birds or even for some solitude. You should definitely visit the Dhanushkodi Beach, Kothandaraswamy Temple, Gulf of Mannar Marine National Park, and Shri Ram Sethu Viewpoint when you are here. 
5. Kanyakumari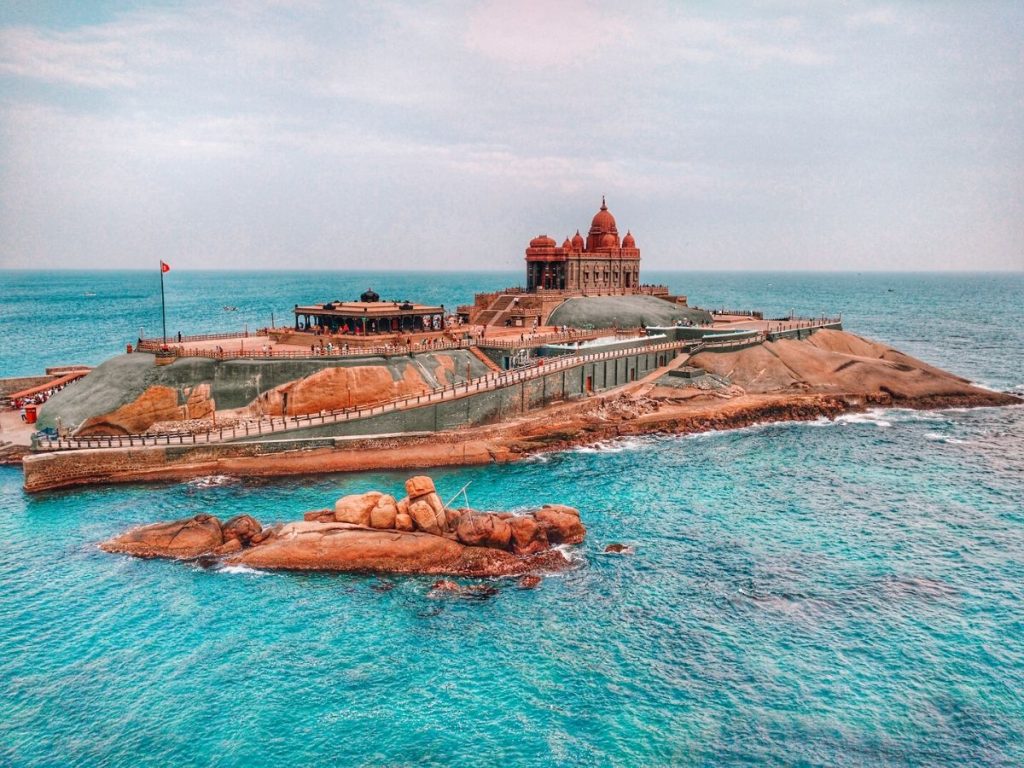 Next, we have in the list, one of the most pleasant places to visit in summer in Tamil Nadu – Kanyakumari. This can be your one stop solution for taking care of myriad interests in a destination. Like, you can enjoy exclusive water-sports activities, beach time, visit the religious places, and even explore the wildlife.  The famous places to visit here are Kanyakumari Beach, Shri Bhagavathy Temple, and Vivekananda Rock Memorial.
6. Trichy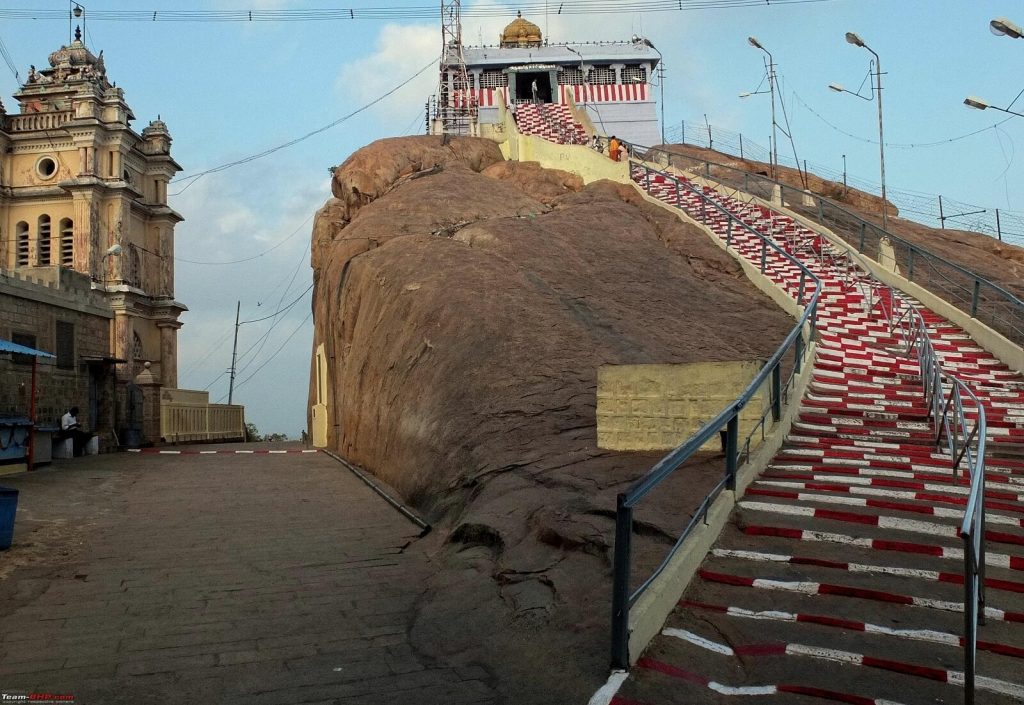 If you are a great fan of architecture and temples, then you should definitely visit Trichy in Tamil Nadu. It is a fantastic destination with dozens of incredible heritage temples. You should definitely view the Shri Ranganatha Swamy Temple, Ucchi Pillayar Temple, and Jambukeswarar Temple of Trichy during your visit.
7. Vellore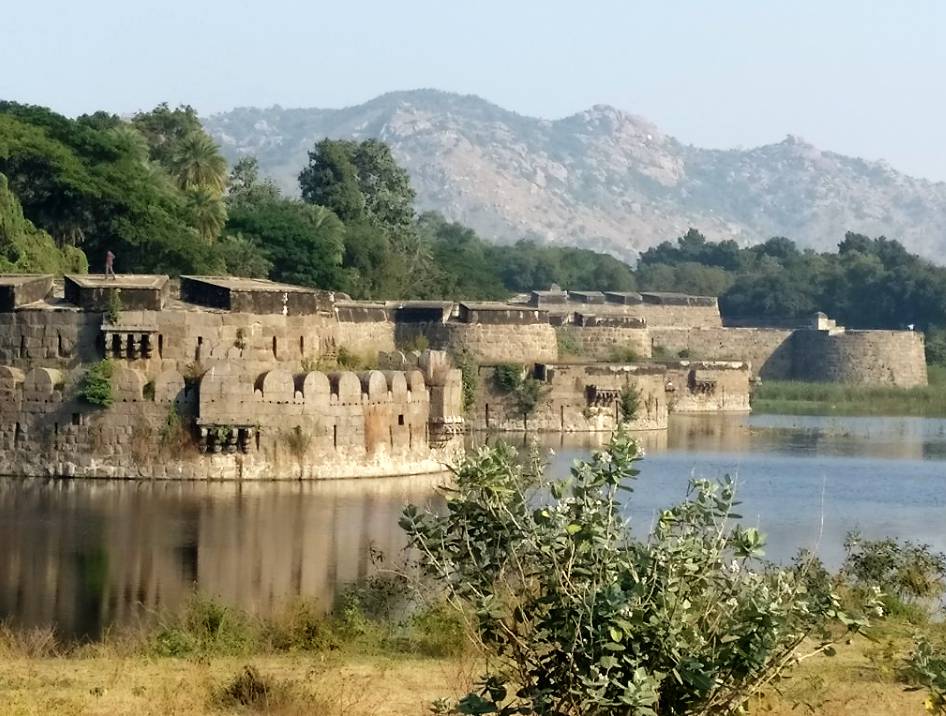 A trip to Vellore, an ancient fort city of Tamil Nadu, is imperative when you have the flexibility of a car rental from Revv for travelling. You will be surprised by the ancient aura of this place regardless of the knowledge that there are two of the most prominent medical institutions of the country in this city. You should stay at one of the luxurious hotels of Vellore and visit the famous places like Vellore Fort, Jalakandeswarar Temple, and Palamathi Hills.
8. Pollachi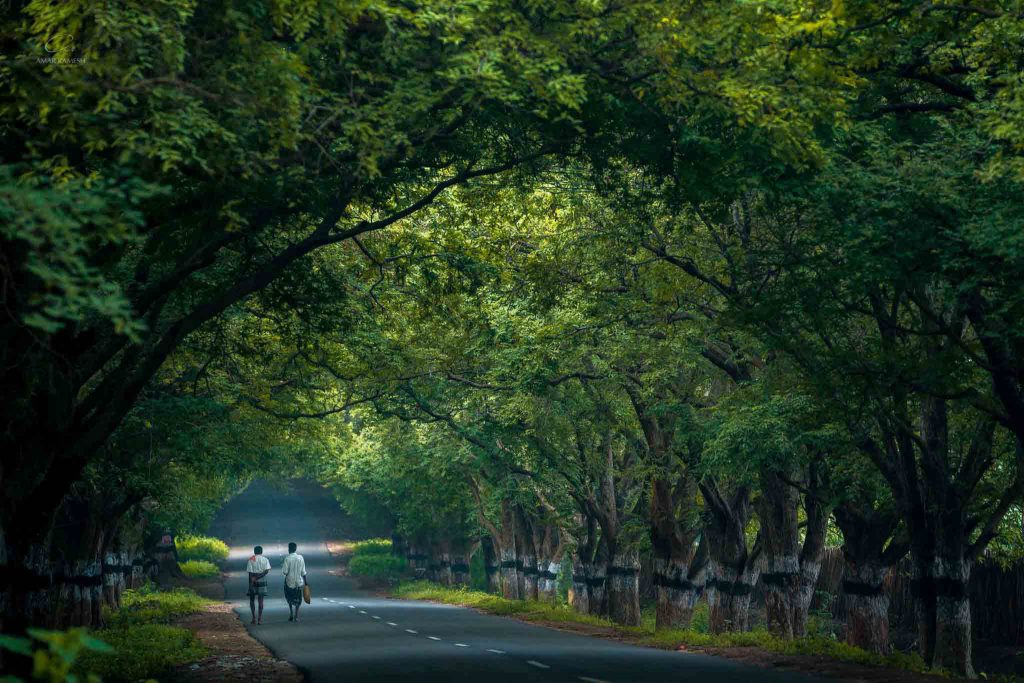 If you are searching for the cool places in summers in Tamil Nadu, then Pollachi should be in your wish-list. The incredible natural beauty and greenery of this location is worth all the praise. The wonderful lakes, the unending lines of the coconut trees, and lush greenery are everything that can make you feel relaxed and wonderful. The Pollachi Ayyappan Temple and Parambikulam Tiger Reserve are definitely worth visiting.
9. Mahabalipuram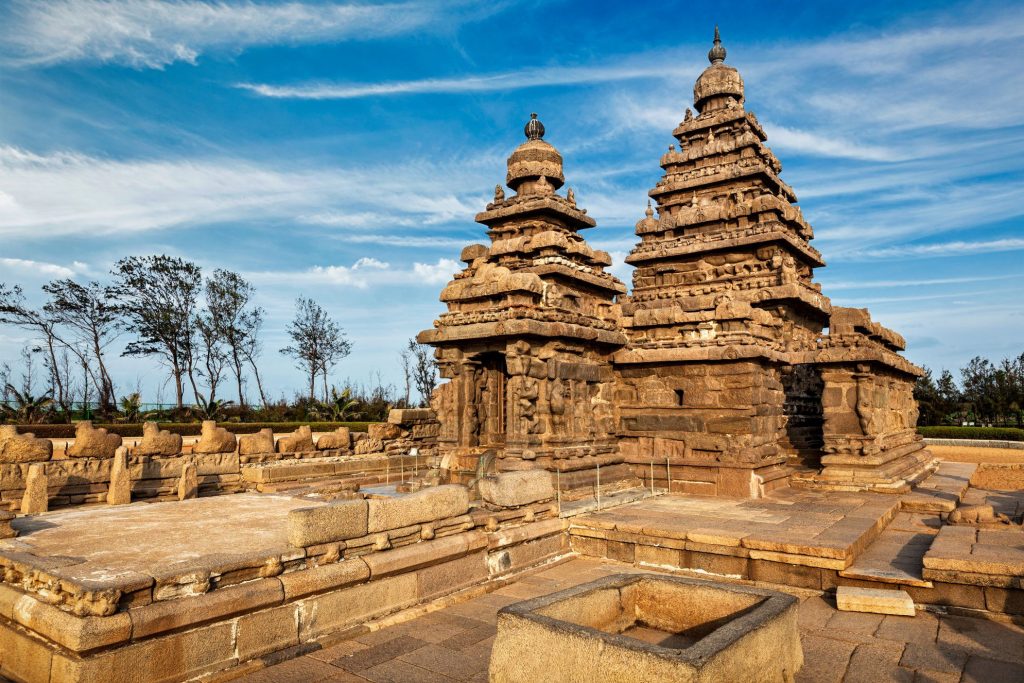 You already know Tamil Nadu is induced with religious values and incredible architectural and cultural heritage. Well, this can be easily seen at Mahabalipuram. It's a location that prides in having some of the very admirable temples and monuments. And not just this, you even get to visit lots of cool beaches at this destination. Do visit the Shore Temple, Varaha Cave Temple, and Pancha Rathas while you're here.
10. Yelagiri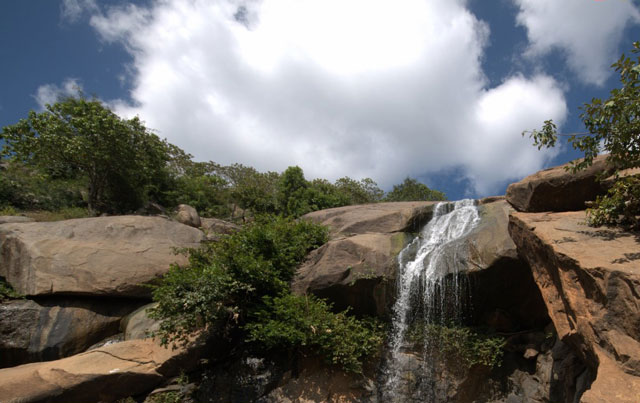 It's definitely not right to visit this State and miss heading to Yelagiri – one of the finest hill stations of Tamil Nadu. The picturesque location has lots of lush greenery, exciting waterfalls, and wonderful streams to keep you mesmerised. You can even try camping, trekking, and hiking out here. The Swamimalai Hills, Yelagiri Lake and Stellar Cave are places worth visiting in Yelagiri. 
Tamil Nadu is dotted with picturesque places all over. All incredibly beautiful, each in their own way. We have listed for you those that can be toured even during the summer months keeping in mind the heat and rising mercury. If you are in a mood to stretch your holidays more, do consider visiting Kotagiri to watch captivating waterfalls, Valparai – a wonderful hill station, Kolli Hills – an impressive curvy trekking spot, and Dindigul – an impressive historical city. Just for your added convenience, do get a self-drive car rental from Revv to tour with safety and convenience.