6 Famous Coastal Road Trips in India
The comforting sea breeze will wash all your stress away and put your mind at ease. Hence, beaches are considered the best destination for relaxing vacations and exotic parties. The footprints you leave on the sand will reflect as a treasured memory for the rest of your life, and that will make you return time and again. Being a peninsula, India has plenty of striking beaches, and those are worthy of visiting for a vacation. Also, a road trip to a destination will make it even more amusing. You can enjoy it from the moment you start your journey you can stop anywhere you like to take a picture or for food. 
Preciously, a road trip with friends is the ultimate fun, and this following list of road trips to the famous beaches in India will leave you all over mesmerized. 
6 Famous coastal roads in India for weekend trips in 2021
1. Chennai to Pondicherry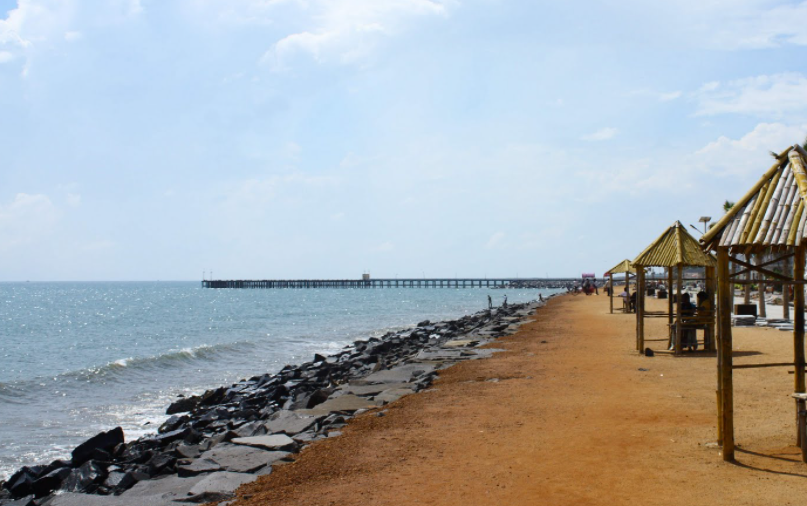 This road runs along with the breathtaking landscapes of golden sands, beach rocks, and crystal clear Bay of Bengal on one side. You can witness the spectacular changes of the sun's reflection on the seawater all day long. If you are fond of photography, this is the road you should pick first to leave your followers amazed, and for this reason, it is one of the most famous road trips to beaches. 
Travel Guide: 
The distance between Chennai and Pondicherry is 152.3 km via East Coast Road, and it will take about 3 hours to reach your destination. Also, this route passes through some significant places to visit in India like Mahabalipuram, Kalpakkam, Idaikkazhinadu, Mudaliarkuppam, and Marakkanam. You can take your car to the exciting sightseeing spots around the yoga capital of our country.  
2. Visakhapatnam to Gopalpur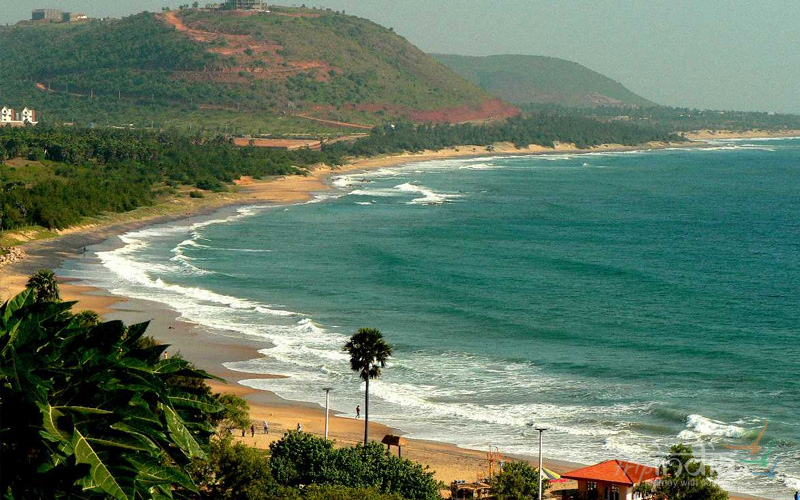 It is a straight road with little curvatures that runs alongside the beautiful Bay of Bengal. For this reason, it is very scenic all way through. You can plan this road trip anytime during the year to enjoy some water sports games on the beaches of Gopalpur with your family and friends. The seaside road trip will satisfy all your desires with overwhelming natural beauty.
Travel Guide: 
You need to travel 284.7 km to reach Gopalpur from Visakhapatnam, and that roughly takes around 6 hours via NH66. Also, you can visit the famous Srikurmam Temple at Srikakulam, which is almost at the midways of both beach destinations. You can take a self-drive car from Visakhapatnam to visit the nearby tourist destinations and spend a night at the exotic Gopalpur beach in Orissa. 
3. Mumbai to Goa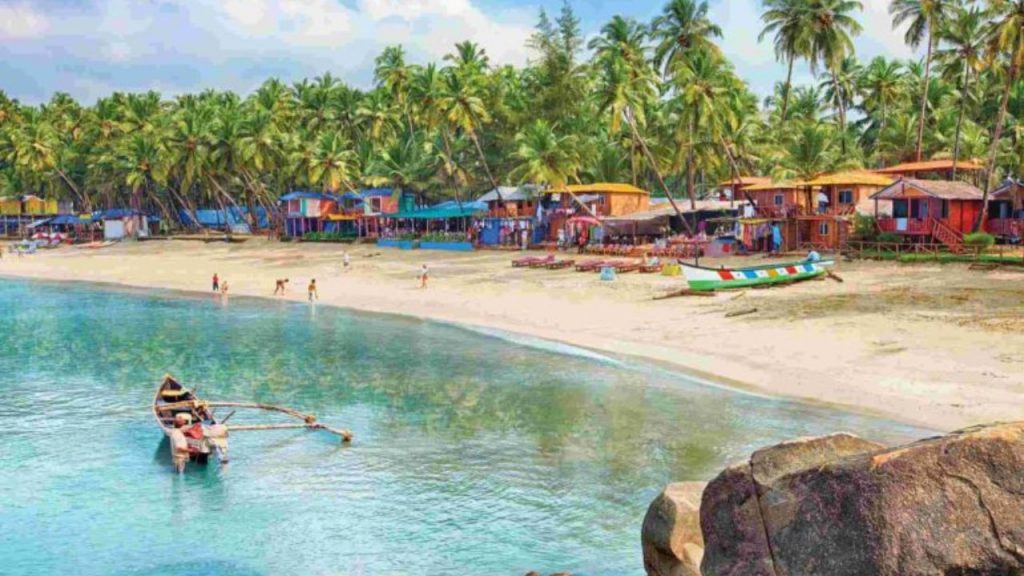 It is the most popular road trip in India or it can be mentioned as the father of Indian road trips. Cinemas like "DIl Chahata Hain" made Mumbai to Goa road trip a dreamlike sequence and every bachelor wants to have something similar at least once in life. Also, Goa is one of the most exotic beaches in our country for the beautiful sceneries and the lots of exciting things to do, while the road is even more beautiful and picturesque. 
Travel Guide: 
The distance from Mumbai to Goa via NH17 is approx 556 km and it usually takes 12 hours to reach without any stopovers. The 4 lane road is very smooth with low to moderate traffic, which will make your drive less hazardous fun factor. Panvel, Kolad, Dapoli, Chiplun, Sawantwadi, Khandala, Lonavala, Satara, Kolhapur, and Belgaum are the eminent tourist attraction, which you can visit alongside the Mumbai to Goa road trip.
4. Kolkata to Digha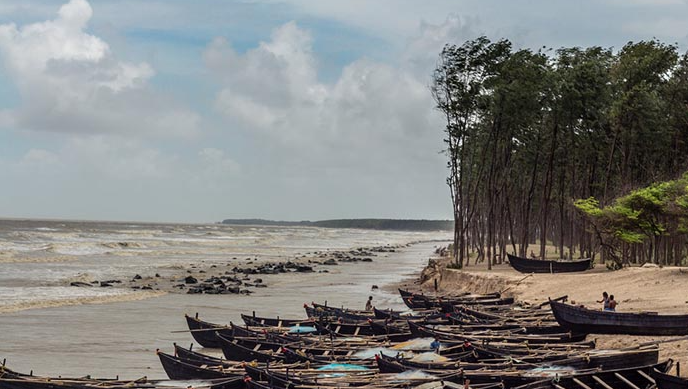 People who live around Kolkata have undoubtedly taken this trip more than once in a lifetime. You will found vivid greeneries all around this road as per the scenic nature of beautiful Bengal. Also, the inviting beaches and adventurous water sports make Digha a significant tourist attraction in India. Kolkata to Digha is a perfect option for weekend trips to get refreshed from the stressful life schedule. 
Travel Guide: 
The 183.1 km distance between Kolkata and Puri via NH16 and NH 116B typically takes around 4 hours in moderate traffic. The road has several stopovers or food joints to satisfy your appetite while on the journey. Also, the beautiful green landscapes will provide you some attractive snaps along the way. The best time to travel this route is during winter, though you can pick anytime avoiding the summer. 
5. Puri to Konark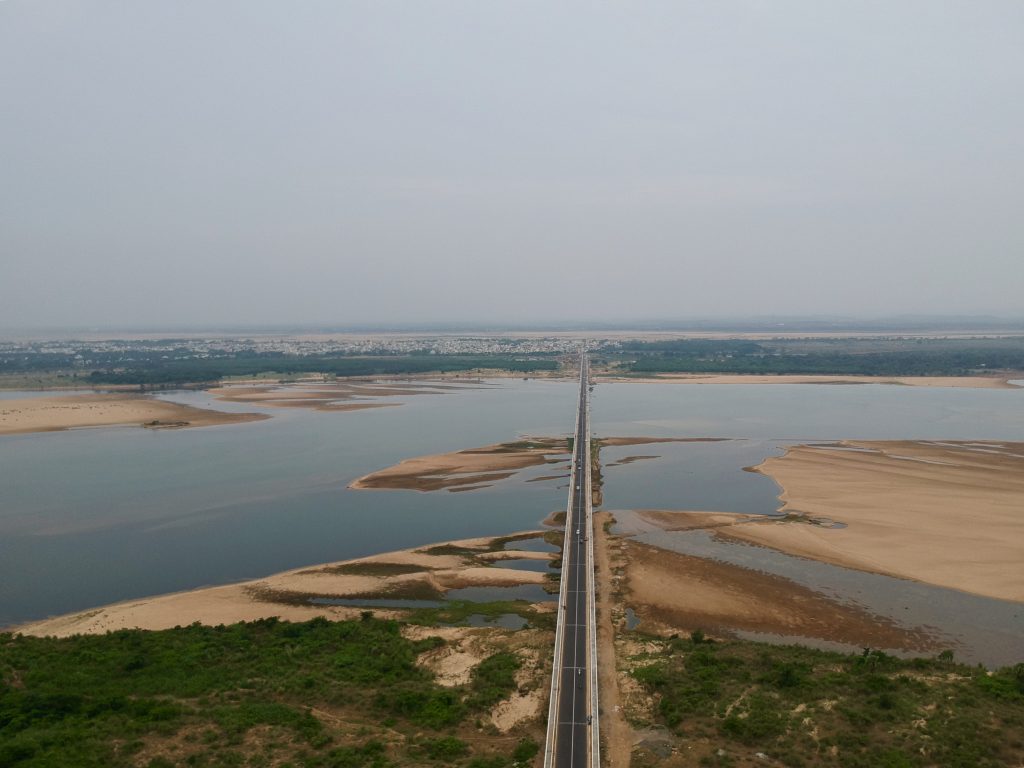 Puri to Konarak is a small distance, but the mesmerizing scenery of the tree-covered road and the glace of the Bay of Bengal will kick your photographic instinct and you may drain your battery. You can see wide beaches alongside the road and a self-drive car will allow you the liberty to take snaps wherever you like. Though Puri is one of the most famous beaches in India, the route to Konark is even more beautiful.  
Travel Guide: 
The distance is only 36 km via Puri-Konark Marine Drive, and it usually takes a maximum of 1 hour to reach your destination. But the sceneries on both sides of the road will keep you occupied all the way. You can see the infinite range of the Bay of Bengal on one side and a green forest canopy on the other. There are several other popular tourist attractions near Konark apart from the Sun temple. Those are the Chandrabhaga beach, Ramachandi Temple, Ramachandi beach, ASI Museum, Konark Natya Mandap, which you can visit via a self-drive car.
6. Pamban Bridge (Mandapam) to Rameshwaram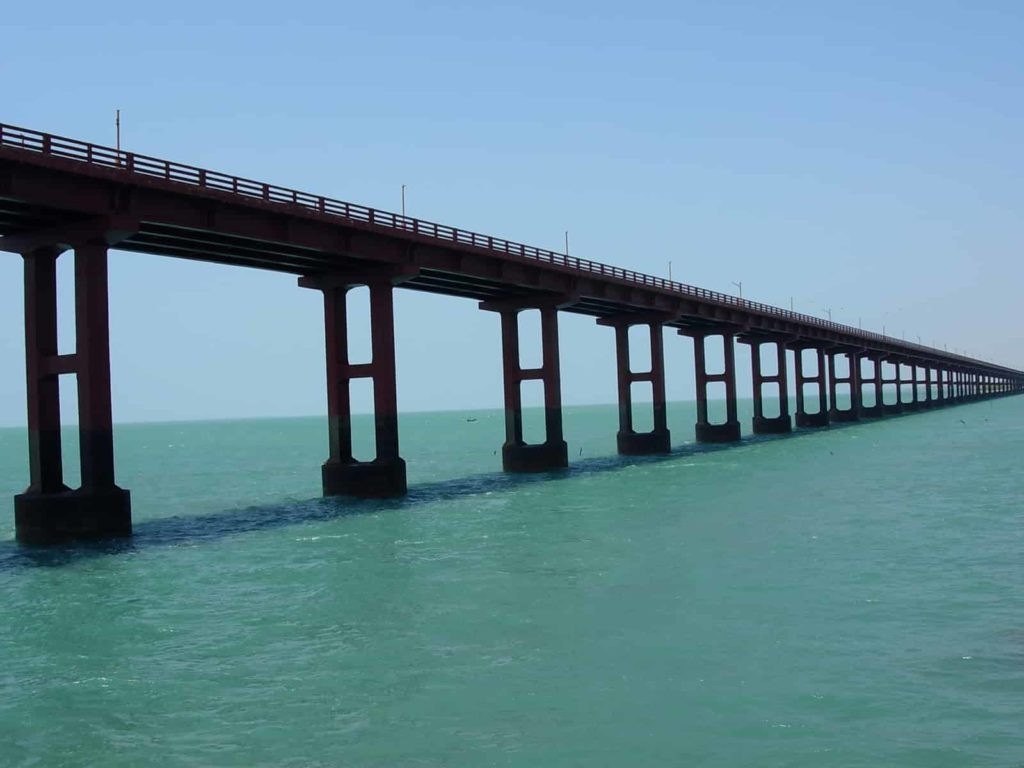 If you are fond of seaside road trips, then this is the best choice for your bucket list, where you can see enormous water bodies all around you. It will seem that you are driving over the sea for a distance of approx 2 kilometers. It is the second-longest sea bridge in India and most famous for its heritage and historical background. 
Travel Guide: 
It is the only connector of Pamban Island and Rameswaram with mainland India, and the distance is only 13 km, which takes less than 20 minutes to cover. But the breathtaking sceneries alongside the road will make the journey remarkable for the rest of your life. The deep ocean under your feet and calming breeze on your skin will make you rejuvenated within minutes, and you will return again and again to enjoy the same. 
These top 6 self-drive road trips to the seashores of India will make your journey a cherished one, and the pictures you capture with your buddies will feed your nostalgia for the rest of the days. So, don't wait any longer. Select an exciting road trip from this list, and set out to craft valued memories with family and friends.