Summer Vacation Destinations around Hyderabad – Awesome 15 Places Must Visit in This Summer
The City of Nizams, Hyderabad is famous for its rich history. Starting from Salarjung Museum to Charminar, from Golconda Fort to Hussain Sagar, there is so much to see in Hyderabad itself. If you however have seen enough of the city you have no reason to feel bored during the summer. There are several places near Hyderabad for summer holidays. Some of them are listed here:
15 Summer holiday places in and around Hyderabad in 2022
1. Warangal
If history interests you, Warangal is one of the famous summer vacation destinations in Hyderabad. It is like a great weekend escape, you will be able to see Warangal Fort, Bhadrakali Temple, Thousand Pillar Temple and Ramappa Temple. This city was once the ruling seat of the Kakatiya Dynasty.
Distance from Hyderabad: 143km
Tourist attractions: Warangal Fort, Bhongir Fort, Thousand Pillar Temple and Ramappa Bhadrakali Temple, Temple, Pembarti, Kolanupaka (Jain Temple) and Jangaon
2. Nagarjunasagar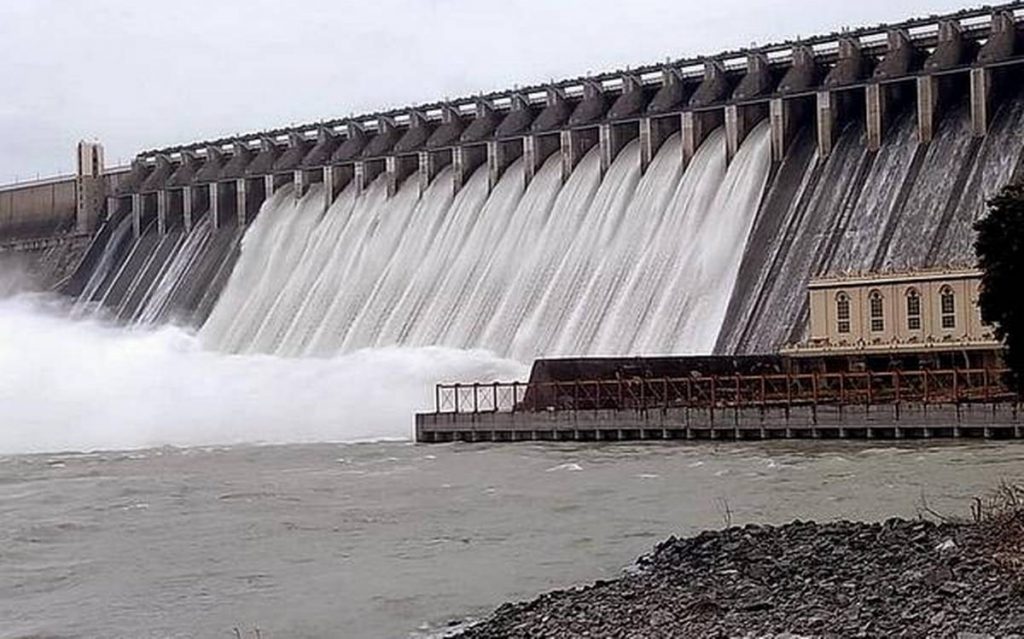 Nagarjuna Sagar Dam being the main attraction of this place, it is an apt weekend retreat if you don't have much time.
Distance from Hyderabad: 164 Km
Tourist attractions: The dam surrounded by three mountains and the rivers, a boat trip to the island in Nagarjunakonda valley
3. Bidar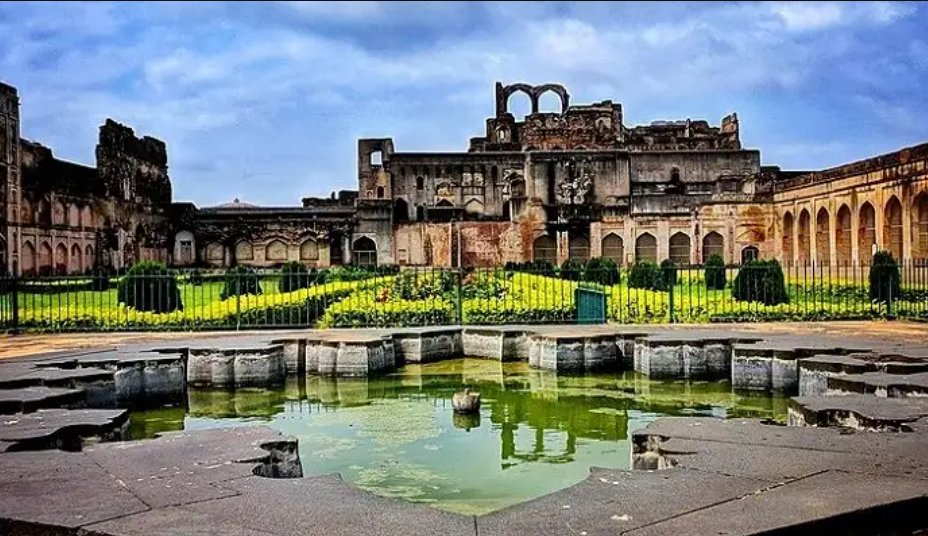 A place straight out of the lost pages of history, Bidar has many attractions for the history aficionados. This one is also potentially a great contributor to your social media with many photo opportunities.
Distance from Hyderabad: 147 Km
Tourist attractions: Bidar Fort, Bahmani Tombs, Chaukhandi, and Khwaja Mahmud Gawan Madrasa
4. Nizamabad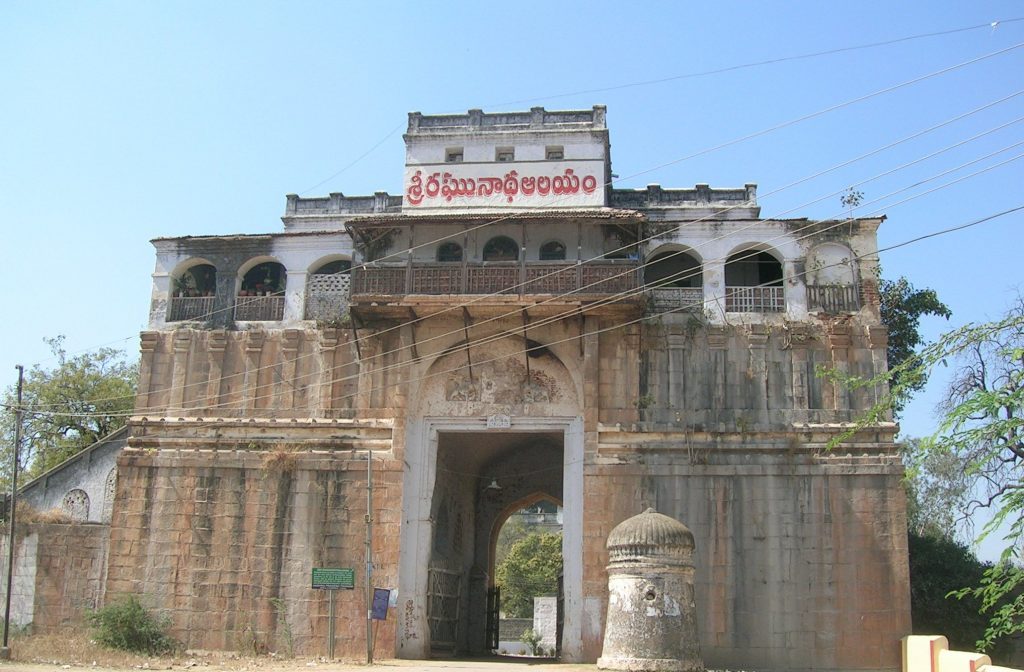 Situated in the newly formed state of Telangana, Nizamabad is rich with crisscross trails which are perfect for a trek. With natural waterfalls, a fine balance of cultural and natural beauty resides at Nizamabad.
Distance from Hyderabad: 176 Km
Tourist attractions: 500 years old temple Kanteshwar, Bada Pahad Dargah
5. Karimnagar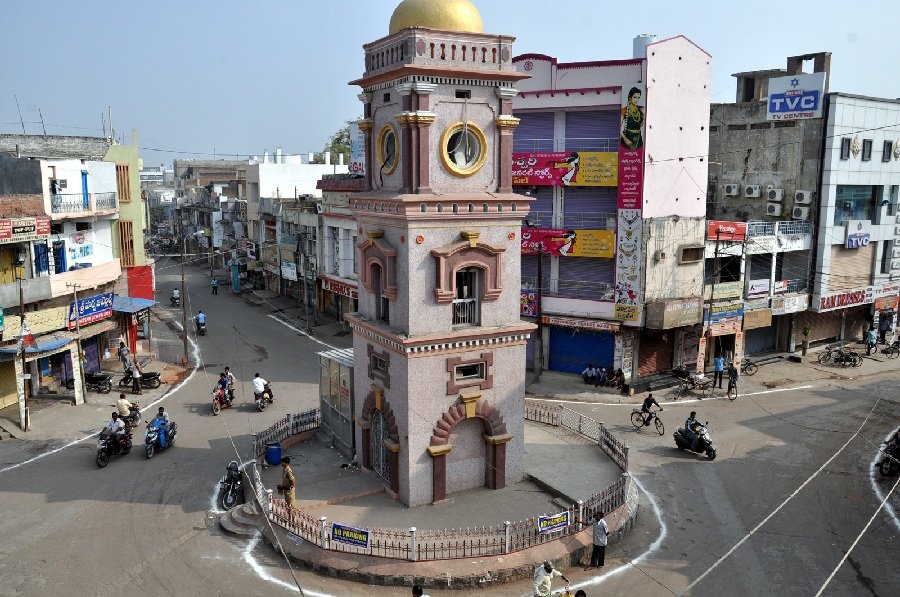 A landscape dotted with architectural wonders of the age gone by, Karimnagar is full of places to explore and capture the historical magnificence. It also offers beautiful souvenirs of metal filigree that one can buy to remember the wonderful time you spend here.
Distance from Hyderabad: 164 Km
Tourist attractions: Jagityala fort, Dhulikatta, Shivaram sanctuary, and Elagandal fort
6. Nalgonda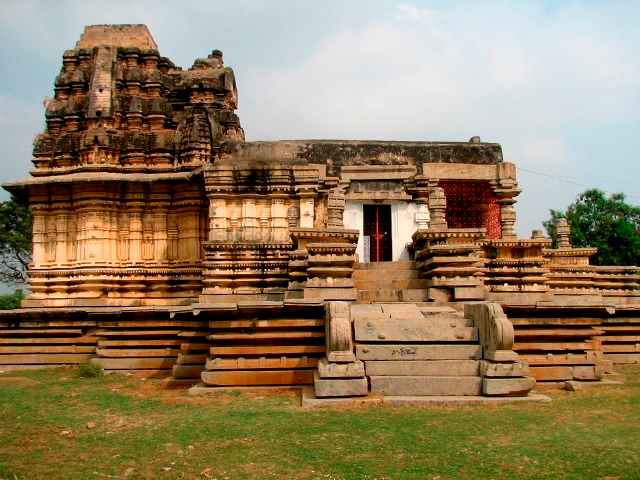 Nalgonda welcomes you to come and witness the Buddhist Monastery ruins with majestic pillar halls nestled in the Nandikonda village.  The quaint town can be a great holiday destination to get away from the hustle bustle of Hyderabad.
Distance from Hyderabad: 83 Km
Tourist attractions: Sri Laxminarsimha Swamy Temple, Chaya Somalingeshwara Temple, the Monastery
7. Mahbubnagar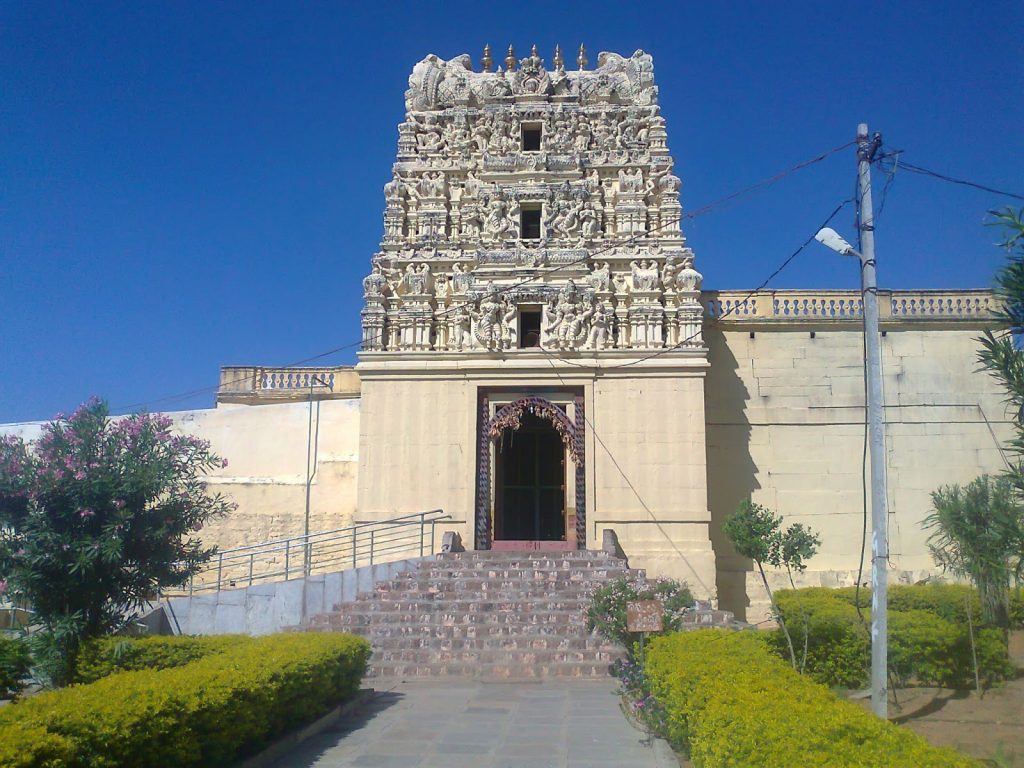 The womb that produced the Kohinoor Diamond, Mahbubnagar is one of the well-known and well-travelled summer weekend getaways from Hyderabad. A 700 years old Banyan tree stands the test of time at this beautiful site along with numerous temples and mosques.
Distance from Hyderabad: 100 Km
Tourist attractions: Jama Masjid, Medina Masjid, Mecca Masjid, and Umamaheshwaram, Mallelatheertham and Koilsagar
8. Vijayawada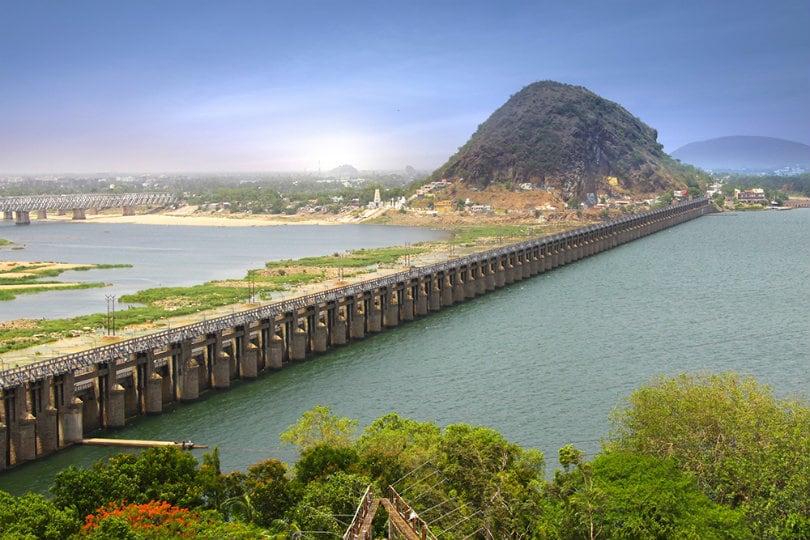 With equal amounts of pilgrimage sites and natural beauty, Vijayawada offers something for everyone. On one side it has Hindu temples, on the other it has Buddhist sites, and finally unmatched natural beauty in form of hills, parkas and barrage.
Distance from Hyderabad: 274 Km
Tourist attractions: Temples of Kanaka Durga and Mangalagiri, Gudivada and Ghantasala, Mogalarajapuram Caves, Victoria Museum, Gunadala Matha Shrine, Bhavani Island, Kondapalli Reserve Forest, etc.
9. Srisailam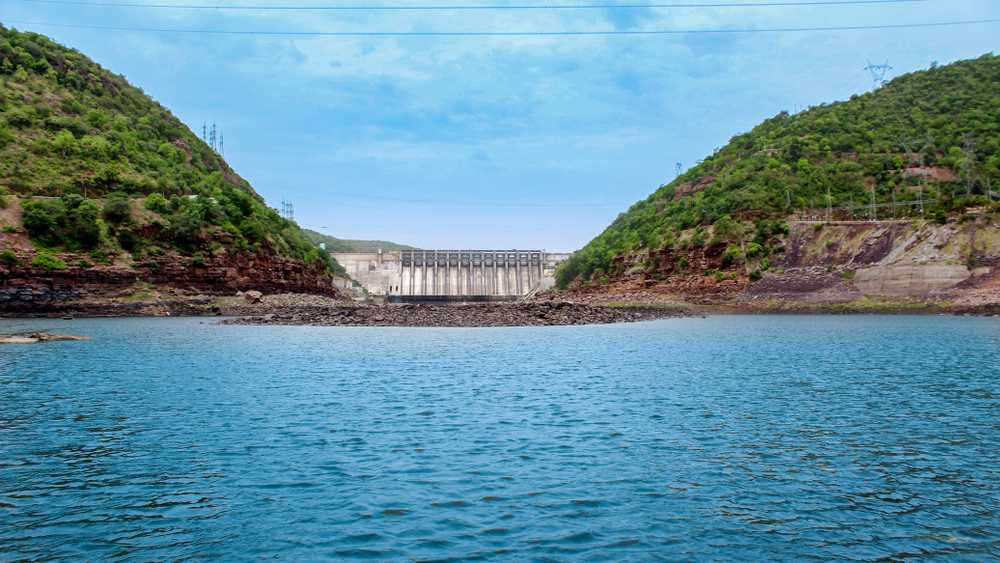 Anytime after the first showers of the year, Srisailam transforms into pilgrimage filled with lush greenery. Reaching to Srisailam is half the fun with the options of a boat ride and a ropeway and it is therefore considered best hill stations near Hyderabad for summer vacations. Apart from the temple there also dam and caves to explore.
Distance from Hyderabad: 213 Km
Tourist attractions: Mallikarjuna Temple, Ishtakameshwari temple, Srisailam Dam, Mallela Theertham and Akkamahadevi Caves
10. Guntur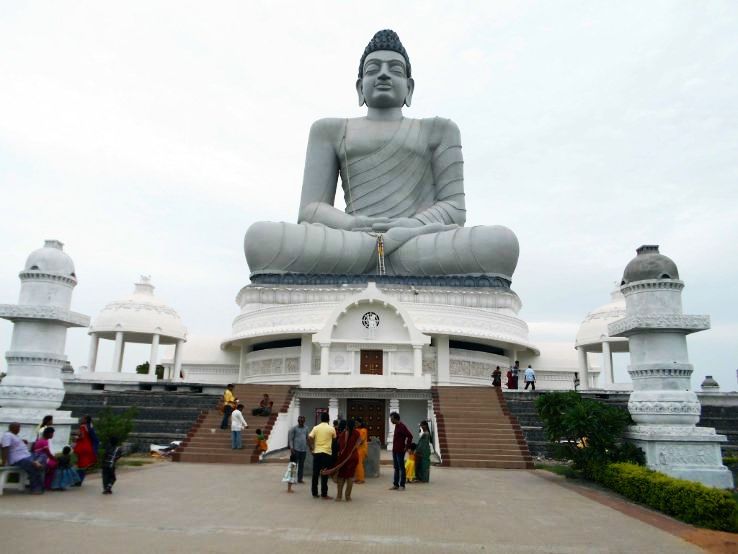 A beautiful beach of Suryalanka awaits you at Guntur if evening Hussein Sagar drives have left you craving for more. Guntur also boasts of numerous water bodies and nature conservation centre along with a beautiful downtown area within the city.
Distance from Hyderabad: 266 Km
Tourist attractions: Amaravathi, Kondaveedu, Kotappakonda Trikuta Parvatham, Mangalagiri, Krishna Barrage, Uppalapadu Nature Conservation, etc.
11. Mantralayam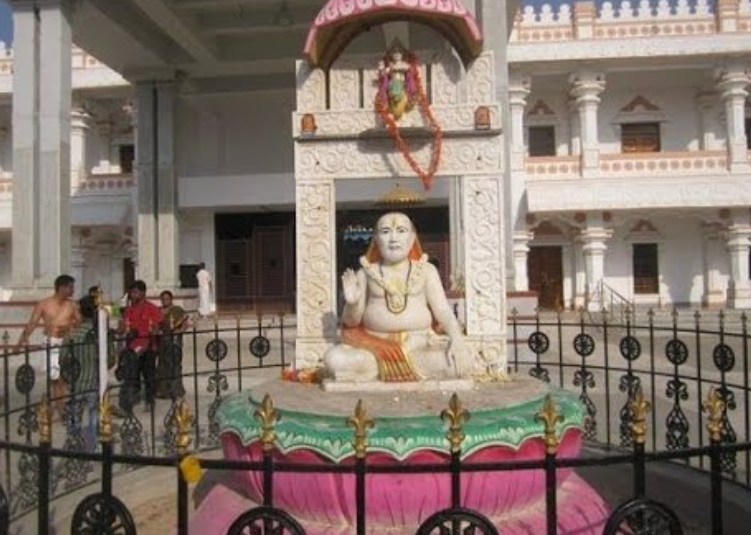 With unmatched peace found on the banks of Tungabhadra River, Mantralayam is a place of peace and serenity and one of the best places to visit near Hyderabad in summer. Primarily it is a pilgrimage but also full of soothing sights.
Distance from Hyderabad: 247 Km
Tourist attractions: Tomb temple of Raghavendra Swamy on the banks of Tungabhadra River
12. Gulbarga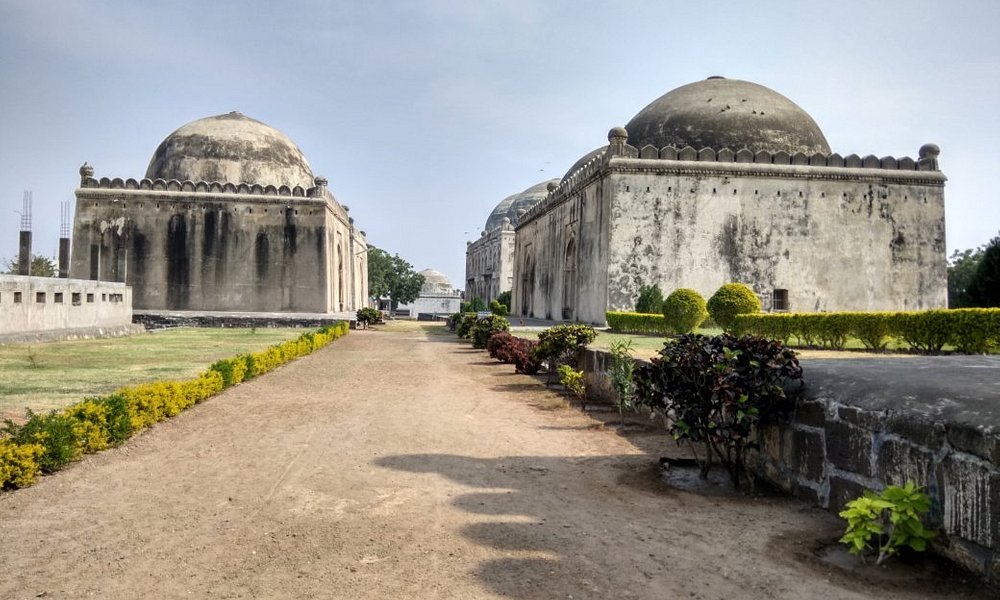 Gulbarga is a town with a deep connection to the past, with architectural evidence in form of Gulbarga and Bahmani forts. Apart from forts, a splendid dam near Chandrampalli village awaits you near Gulbarga.
Distance from Hyderabad: 229 Km
Tourist attractions: Chandrala Parameshwari Temple, Jama Masjid, Khwaja Bande Nawaz Dargah, Jevargi, etc.
13. Kurnool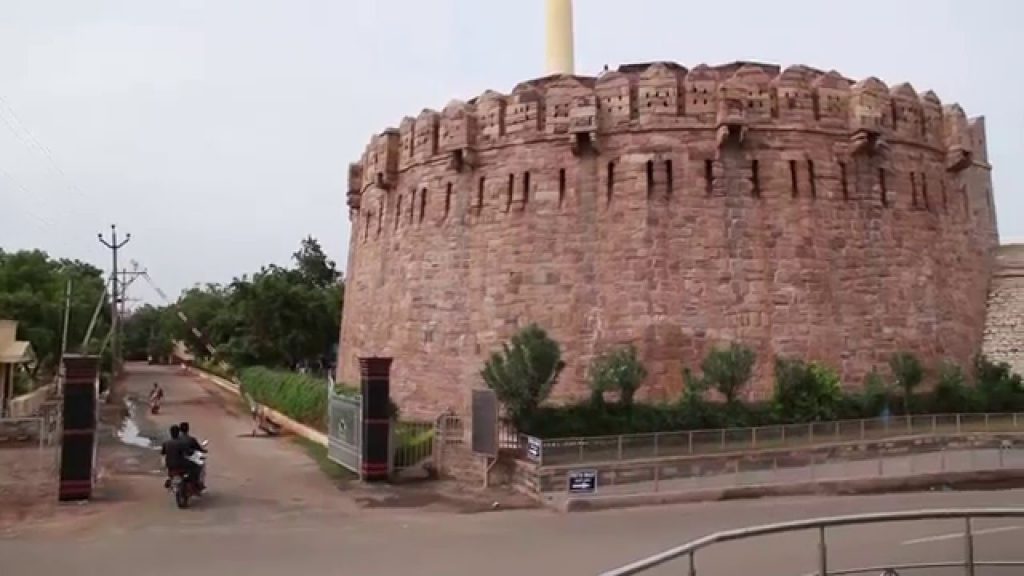 History enthusiasts will have a gala time in Kurnool, thanks to the many relics of the past. The car festival that takes place here every year in November and December is also a great tourist attraction and makes Kurnool one of the most sought after summer vacation destinations in Hyderabad.
Distance from Hyderabad: 213 Km
Tourist attractions: Srisailam Dam, Birla Mandir,Kondareddy Burz or Kurnool Fort, Ahobilam, Mahanandi, Belum Caves Nagarjunasagar Srisailam Sanctuary, Rollapadu Bird Sanctuary, etc.
14. Tuljapur
The Tulja Bhawani temple after which the town is named is the prime tourist attraction of Tuljapur. One of the great devotees of this temple was founder of Maratha Kingdom, Chhatrapati Shivaji Maharaj.
Distance from Hyderabad: 296 Km
Tourist attractions: Tulja Bhawani temple, Shriram Sasthi visit during special occasions such as Makar Sankranti, Lalita Panchami, Gudi Padwa, and Navratri
15. Hampi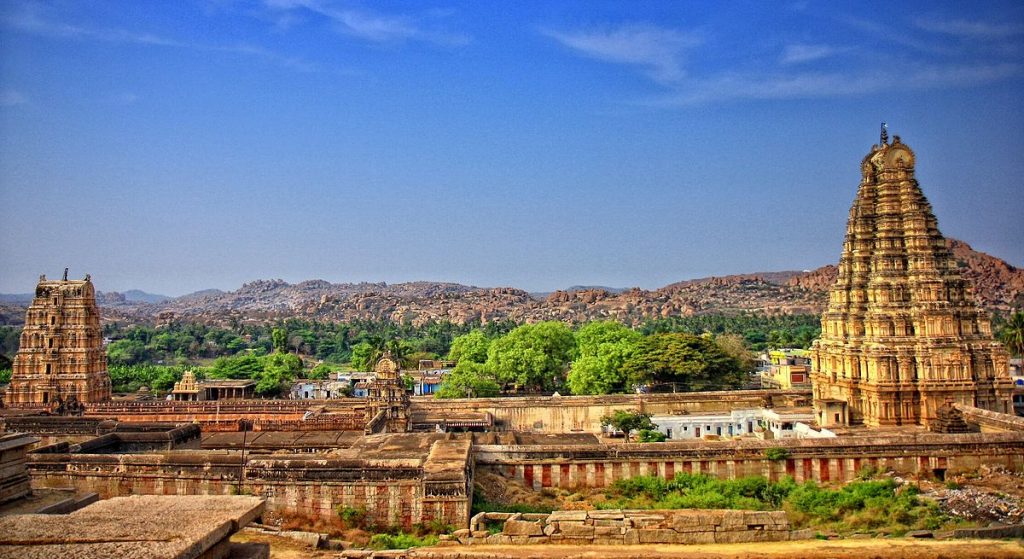 A World Heritage site, Hampi has the grandeur of Vijaynagara Empire and that can be witnessed there to this day.  It is one of the best tourist destinations of South India.
Distance from Hyderabad: 369 Km
Tourist attractions: Achyutaraya Temple, Badavi Linga, Chandramouleshwara Temple, etc.
When it comes to things to see in Hyderabad this summer, you may find yourself spoilt for choices. Ultimately it boils down to your interest areas, distance and even mood and if the decision of where to go seems too difficult to make, feel free to flip a coin, since you can't go wrong with any of the locations from the list.