10 Best Things To Do in Gangotri That You can Enjoy on Your Trip
This Uttarkashi destination in Uttarakhand is a much sought-after destination for religious people. Apart from the pilgrims, this destination is also visited by bikers and adventure enthusiasts. Gangotri is actually a place for everyone. Whether you want to take a break and experience tranquility or you want to go on an adventure trip, or you just want to seek the blessings of God, you must plan a trip to Gangotri once in your lifetime. Before we start talking about the tourist attractions in Gangotri, let us quickly discuss some important information about the place.
Best time to visit in Gangotri
The weather of Gangotri is at its best around April to June, and September to October. The weather is mostly cold all through the year; therefore, to enjoy the best time here, you must choose any day from the summer months.
Accommodation: You will get several options to stay near Gangotri. You can even book your stay at a hotel near Gangotri even before reaching there.
10 Top destinations around Gangotri
Now that we know a little bit about Gangotri, let us discuss the nearby places to visit.
1. Gangotri Temple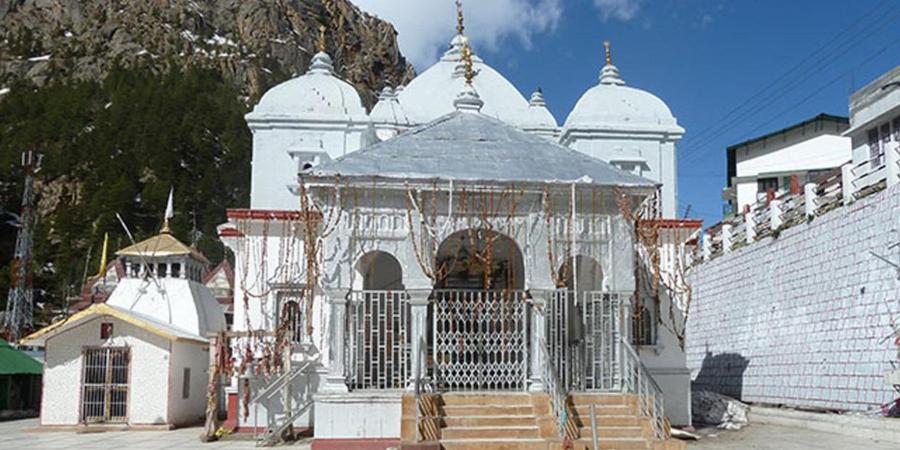 This is an 18th century temple dedicated to Goddess Ganga. The temple was erected in the 18th century by a Gurkha Commander named Amar Singh Thapa. In the 20th century, the temple was rebuilt by the Maharaja of Jaipur. This is a one-of-a-kind temple that witnesses several devotees all through the year. When you visit this temple, you must make sure of attending the Ganga Aarti.
Timings: 6.15 am to 2 pm, and 3 pm to 9.30 pm
2. Kalindi Khal Trek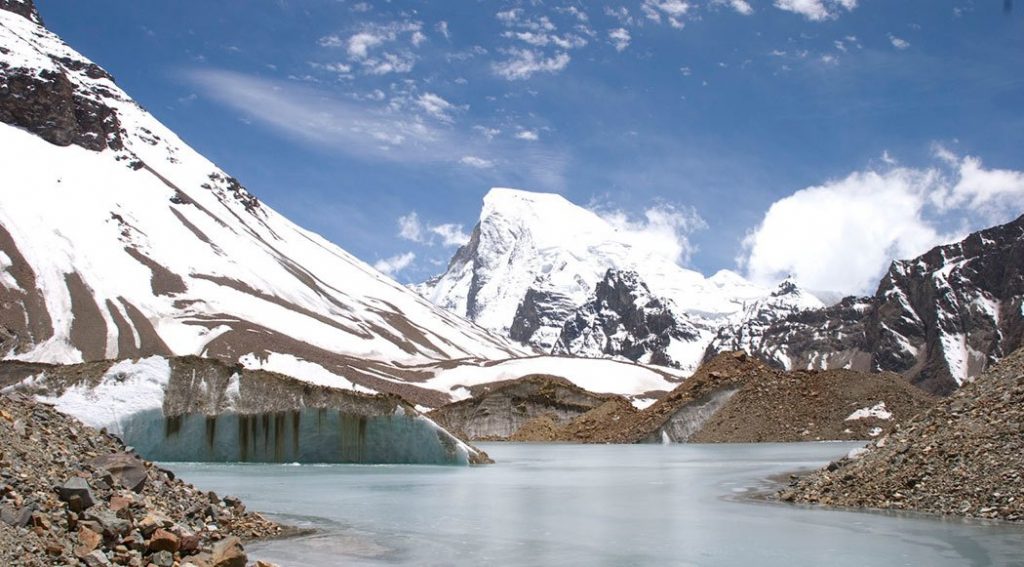 One of the must-do tourist activities in Gangotri is trekking. The trek is quite tough and must be taken by people who have experience in it. The trek takes some hours; however, the scenic view will take your breath away. You will witness rolling alpine meadows, beautiful streams gushing down, and verdant meadows. The majestic Himalayas at the backdrop make it look even more beautiful.
Timing: NA
3. Gaumukh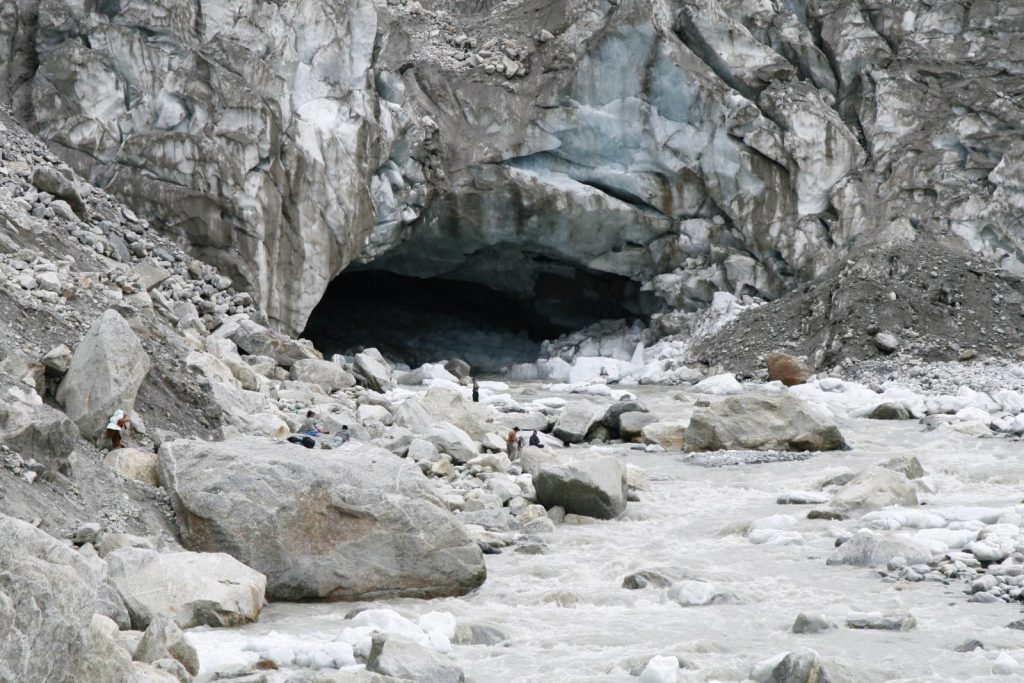 If you start your trek from Gangotri to Gaumukh, it will take you 3 days. Gaumukh is located at an altitude of 13,200 feet and is the second-largest glacier in the Indian sub-continent. You must visit Gaumukh if you are a nature lover. The view from here is mesmerizing.
Timing: NA
4. Jalmagna Shivling
Jalmagna Shivling is a unique attraction that you will not be able to see during the summer season. This is a natural Shivling right beside the Gangotri temple. You can see the Shivling only during the winter since the water level goes down.
Timing: NA
5. Kedar Lake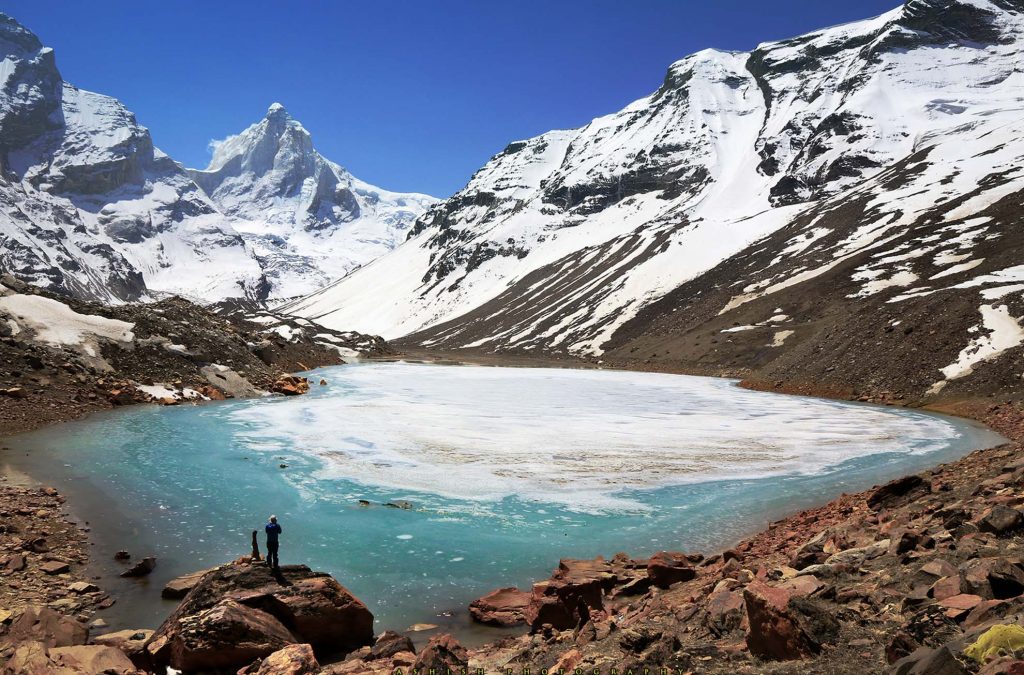 Kedar Lake is the epitome of serenity. The lake is situated at a height of 4425 m above sea level. This is again a favorite option of the adventure lovers as they get to trek from here. The trekking trail here is quite popular and a must-visit place.
Timing: NA
6. Gangotri National Park
One of the most interesting things to do in Gangotri is visiting the Gangotri National Park. It is also called Govind National Park. According to legends, Laxman used to keep a vigil over Lanka from the expanse o the verdant green here. Gangotri National Park is one of the largest national parks in the state and is appreciated for its natural beauty. The national park was founded in 1955 and spread over an area of 958 km. It is the home of many exotic animals and plants.
Timing: All days
7. Dodi Tal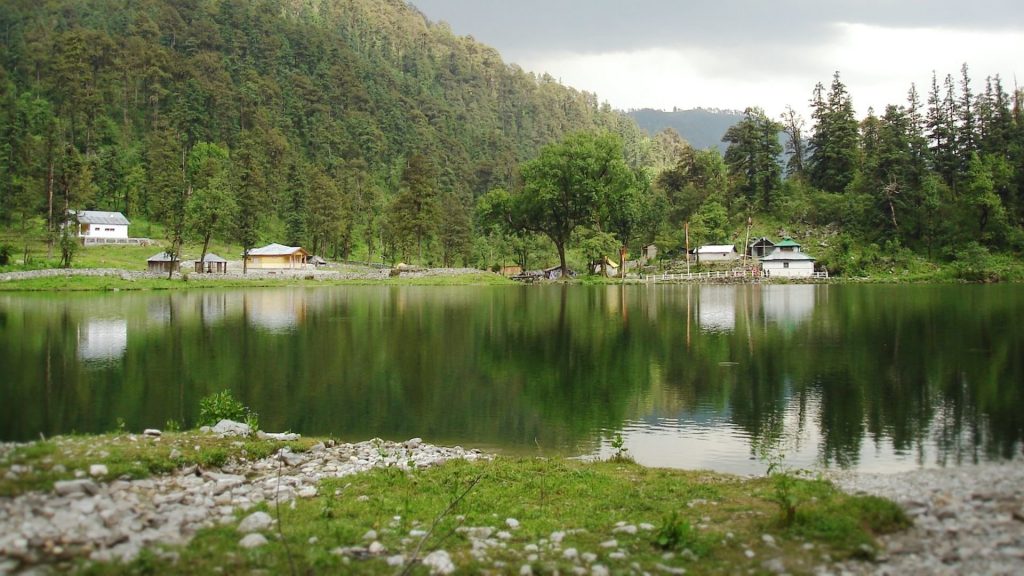 Another lake that you must add to your bucket list is Dodi Tal. The unique thing about this lake is the several camps that you will find here. The lake is located at a height of 3204 m. You can try your hands in fishing here.
Timing: 24X7
8. Auden's Col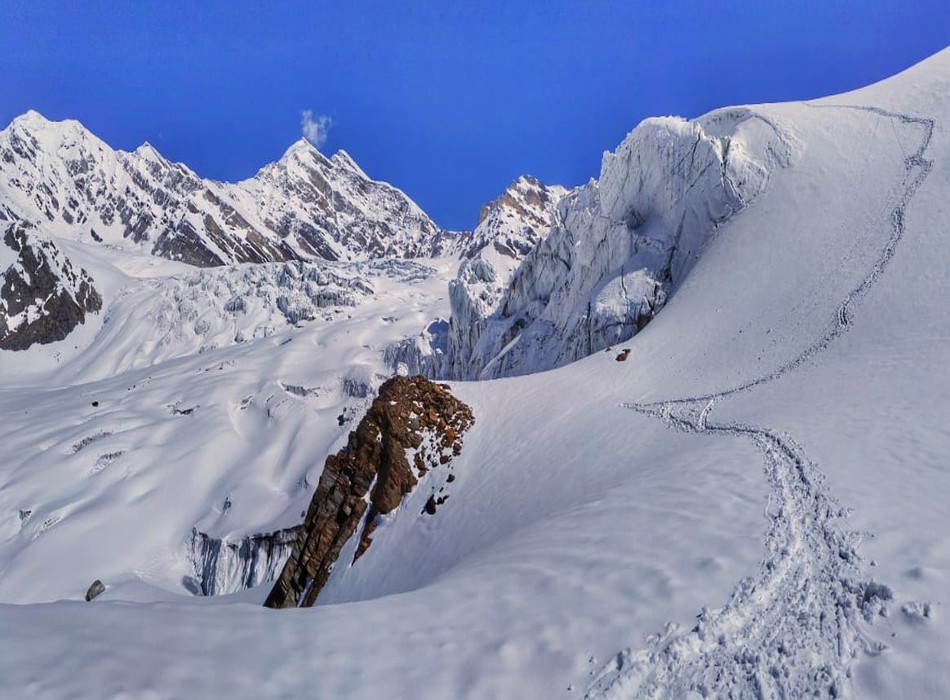 Named after the very famous trekker, John Bicknell Auden, this site was discovered in 1935 by him. After your expedition to this site, you can enjoy the view of mesmerizing Garhwal region from here.
Timing: NA (The ideal months areMay to September)
9. Dayara Bugyal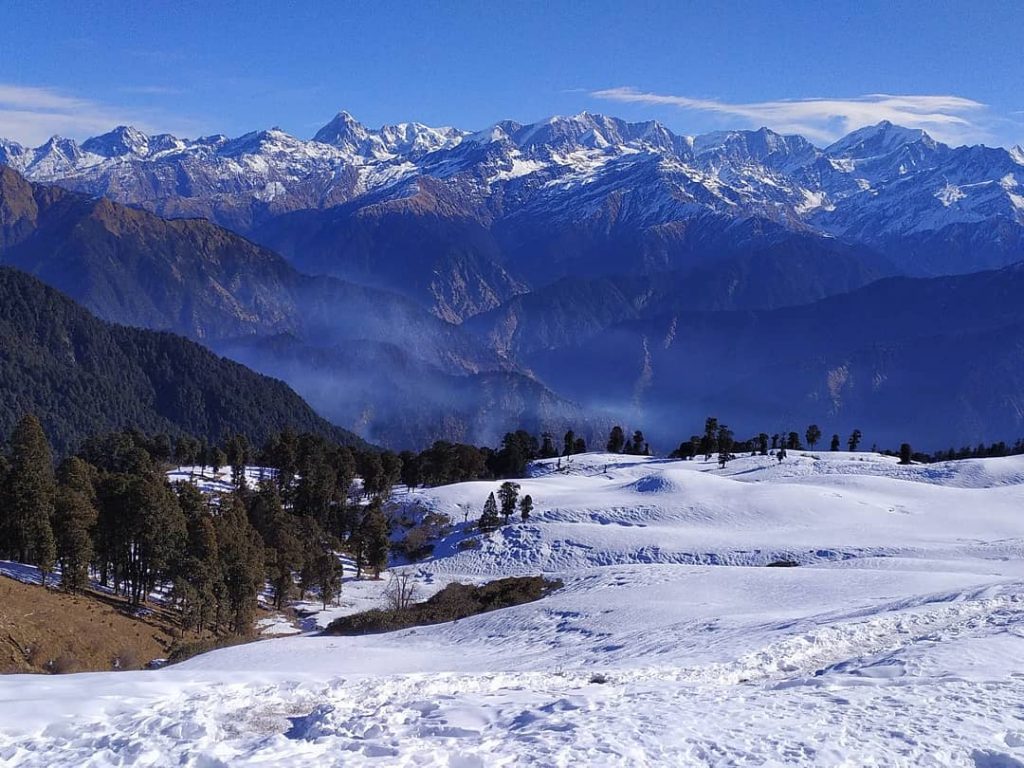 It is a verdant lofty meadow that is located at a height of 3950 m. Perched between the peaks of White Peak and Bandarpunch, this is one kind of place for adventure enthusiasts. You can start your trek to this place from Barsu. As you cross Raithal village to make it to this place, you will find yourself surrounded by thick oak woods as well as snow-laden Himalayan peaks.
Timing; Ideal months are May to November
10. Tapovan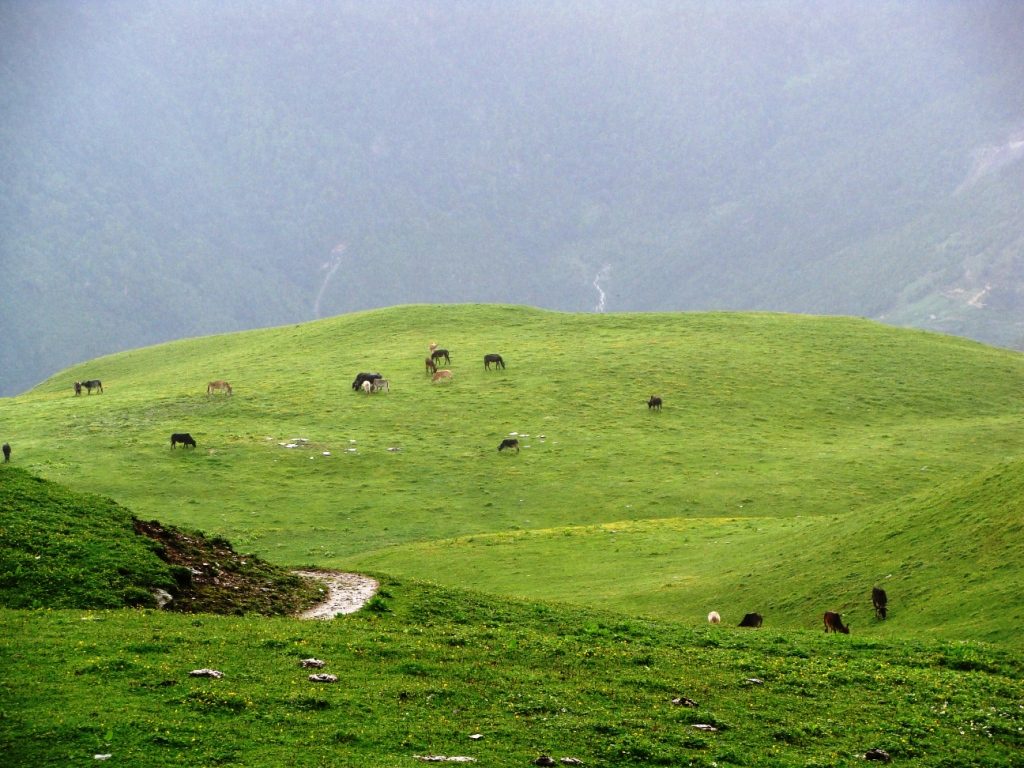 Your road trip to Gangotri is incomplete if you do not make a plan to visit Tapovan. The place has gained a lot of attention for its beauty. You can find hot springs here. You can take a dip in the hot springs, especially if you have any kind of skin ailments. The hot springs are believed to have medicinal properties that help in improving skin ailments. Apart from this, you can also enjoy glimpses of famous peaks such as Dronagiri Chaukhamba and Nanda Devi. Tapovan is also the gateway to the Valleys of Flowers and Badrinath.
Timing: The ideal months are May to June and September to November
While you are visiting this place, you must get a self-drive car rental in Gangotri. You can download the Revv app to get a car rental in Gangotri. Booking the car rental service is very easy and it will take you only a few minutes to complete the process.