Your Bucket-list needs these Epic Road Trips from Bangalore
Bangalore is one of the busiest cities in the country where professionals from various nooks of the country come for jobs. If you are also one such professional who lives in Bangalore and toils through the week with projects and carrying out your responsibilities, then you certainly deserve a break during the weekends. Apart from the fast growing IT sector and pleasant weather, Bangalore is also the perfect launch pad in South India for you to embark on a road trip to several nearby destinations. Some of the epic road trips from Bangalore that you can choose include:
11 Top Places to Visit from Bangalore
1. Nandi Hills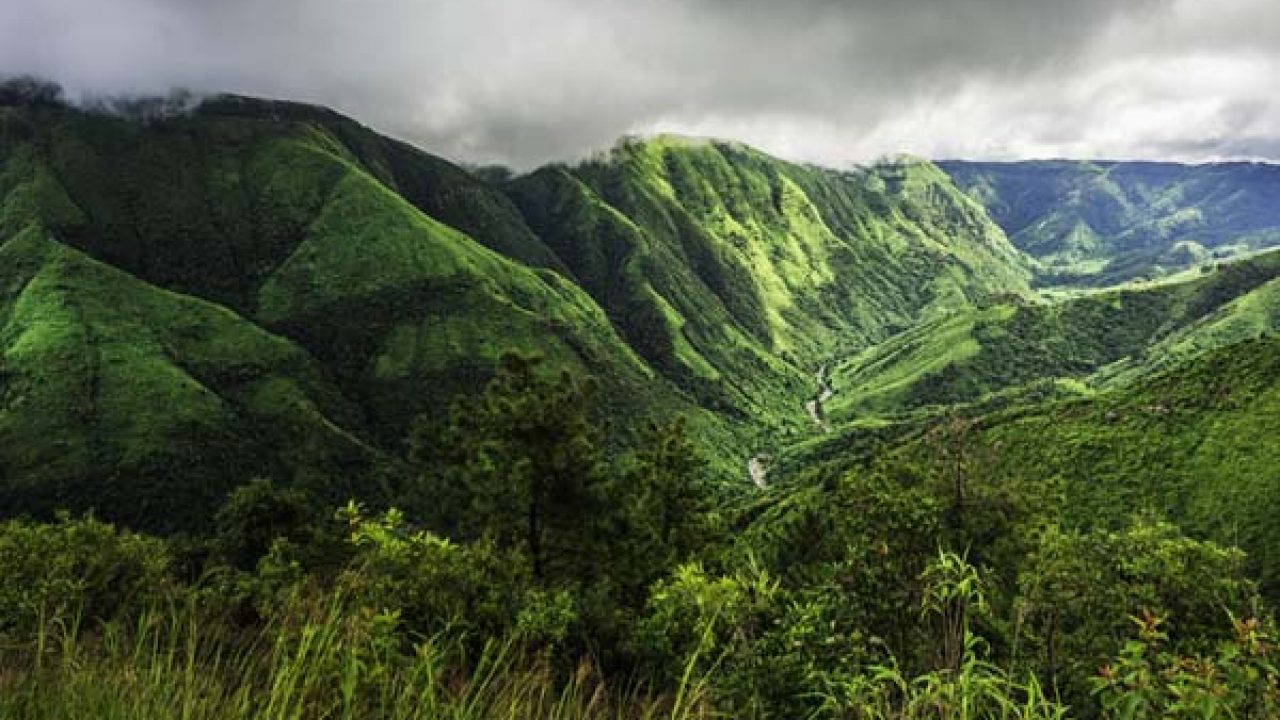 If you want to go on a quick trip from the city, you can choose Nandi Hills. It is also one of the famous destinations near Bangalore that witnesses number of tourists all through the year. You can try to reach the place early in the morning to witness the splendid view of sunrise. There are also various adventure sports available in Nandi Hills that you can try to get a superb adrenaline rush.
Distance from Bangalore: 60 km
2. Sakleshpur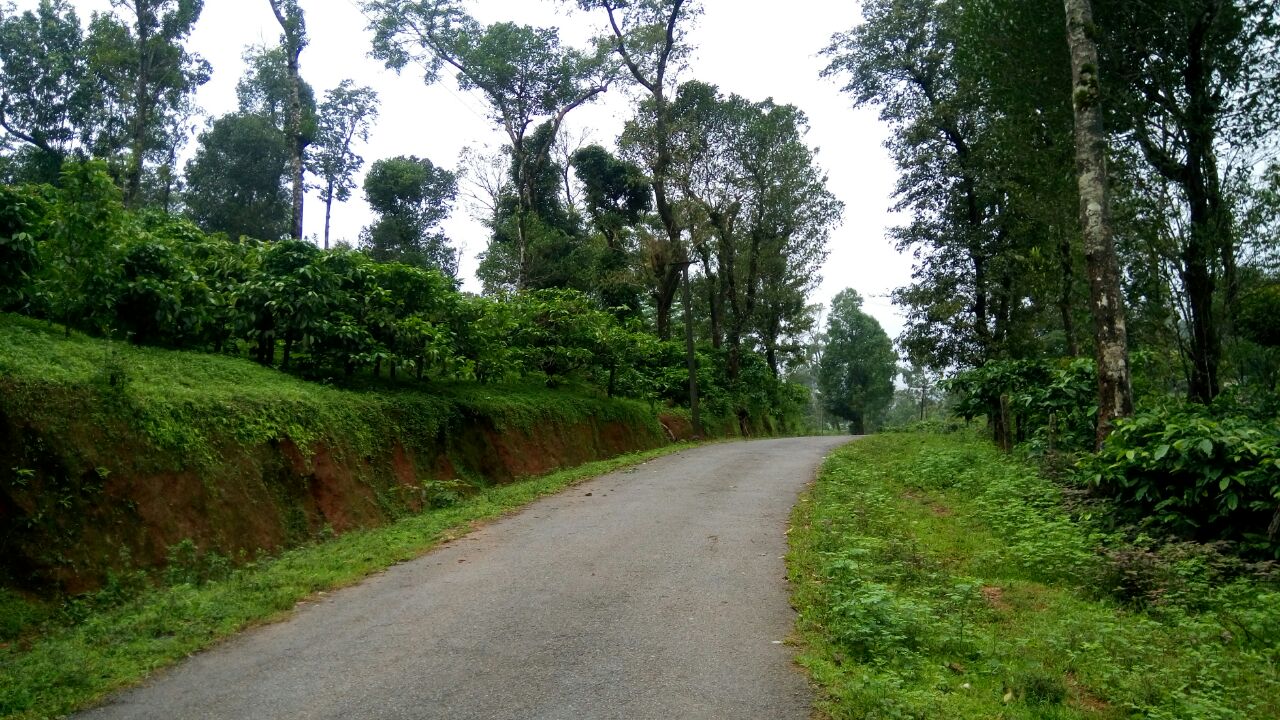 The tea, coffee and spice plantation in Sakleshpur is one of the many things that woo the tourists. The other things that look absolutely soothing to the eyes are sparkling streams and pristine waterfalls. You can also try various adventure sports available here.
Distance from Bangalore: 223 km
3. Wayanad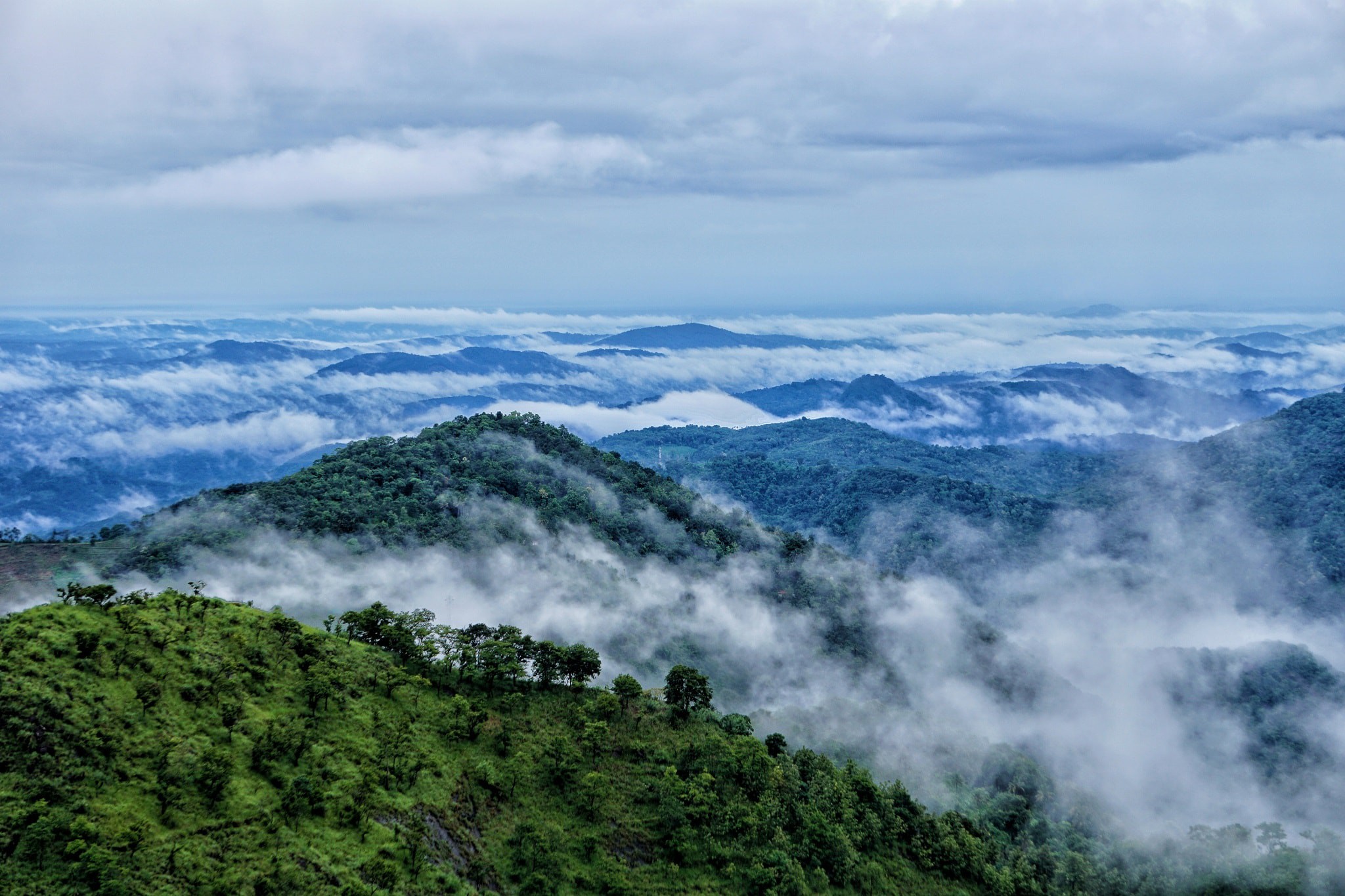 Nestled in greenery, Wayanad is a forest reserve where you will also be able to see beautiful waterfalls and historical sites. You can take tour of the Tholpetty Wildlife Sanctuary here and even go for trekking to the several peaks in the region. One of the major attractions here that you must not miss visiting is the pre-historic Edakkal Caves.
Distance from Bangalore: 271 km
4. Pondicherry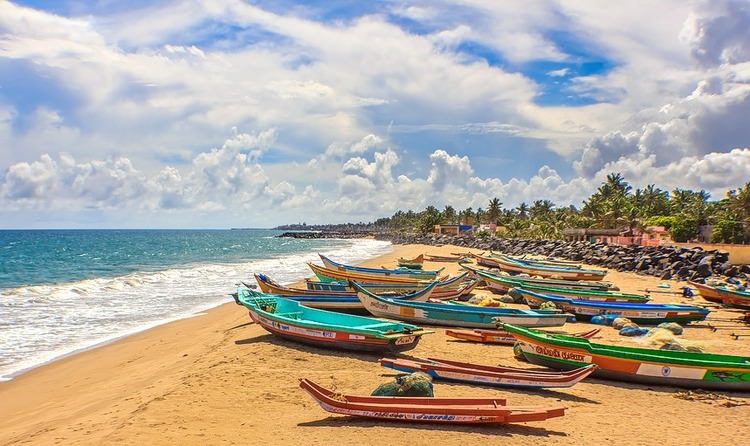 Once upon a time there was French settlement in Pondicherry. You can still find the reminiscence of French culture in the city. There are several beaches in Pondicherry where you can spend a lot of time with your family or friends. You can also visit age old churches in the town. While you are in Pondicherry, you must visit the fancy restaurants and try the sumptuous local cuisines.
Distance from Bangalore: 311 km
5. Sangam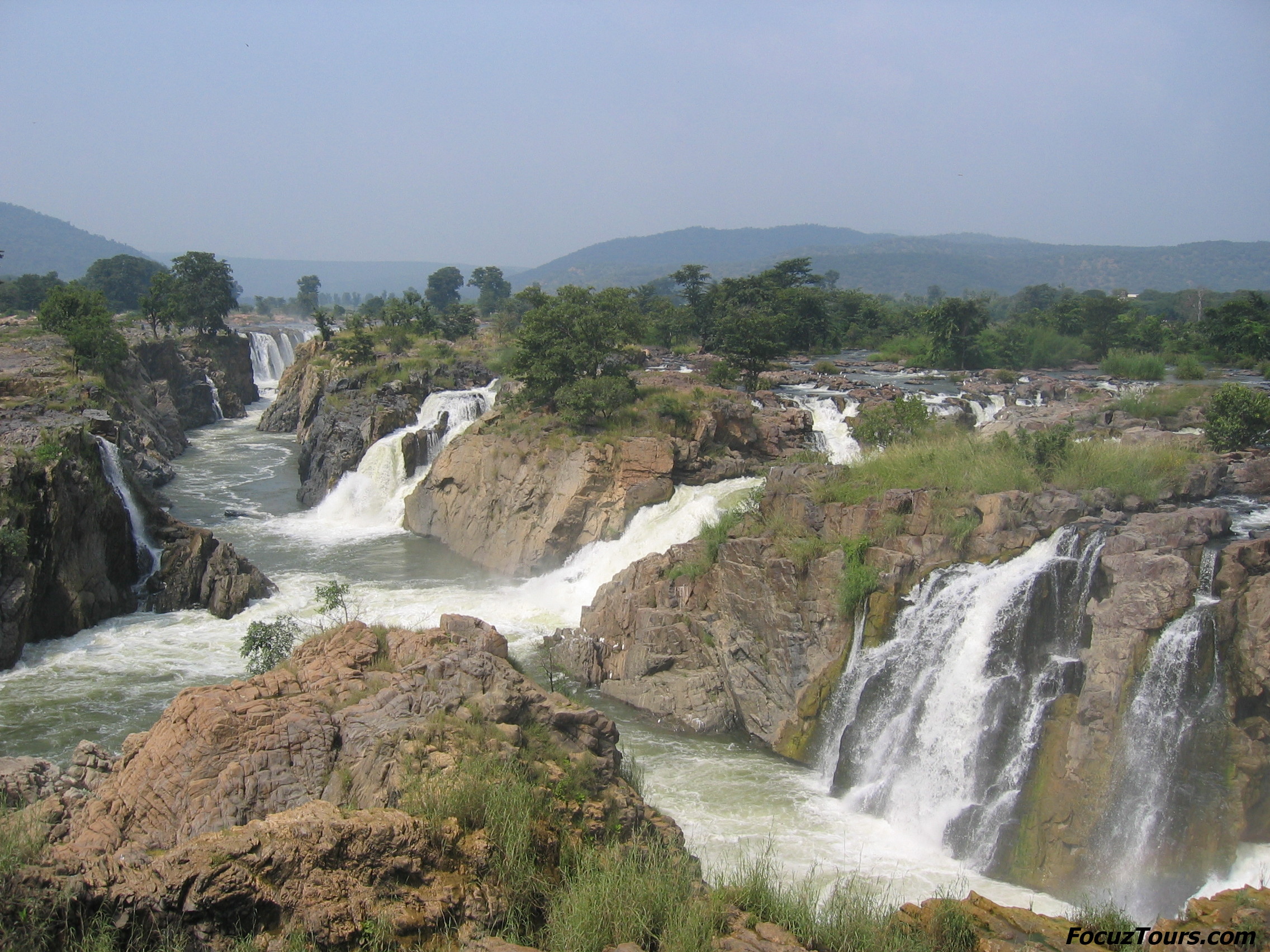 You can visit to Sangam from Bangalore on any weekend to witness the beautiful nature's creation where River Arkavathy meets River Cauvery. The Chunchi Fall is a major attraction here, and you will also find many picnic spots at Sangam.
Distance from Bangalore: 90 km
6. Agumbe
If you love being surrounded by nature, you must visit Agumbe once. Located at a close distance from Bangalore, Agumbe houses dense rainforests of Western Ghats, and is also a UNESCO World Heritage Site, where you can see the captivating site of sunset over the Arabian Sea. However, be careful of Cobras there as over 70 species of snakes are found in this place. The best time to travel Agumbe is after the rainy season, as you will be able to witness verdant green mountains blanketed by thick fog.
Distance from Bangalore: 90 km
7. Hassan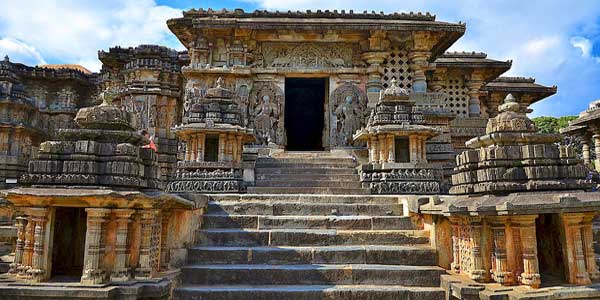 If you are looking for some of the best attractions around Bangalore, you should visit Hassan. Some of the significant and popular attractions in Hassan are Shettihalli Church, Hoysala Temples at Mosale, Bhagwan Bahubali Statue, Gorur Dam, Lakshmi Narasimha Temple, Kadareshwara Temple, etc.
Distance from Bangalore: 188.3 km
8. Ramanagara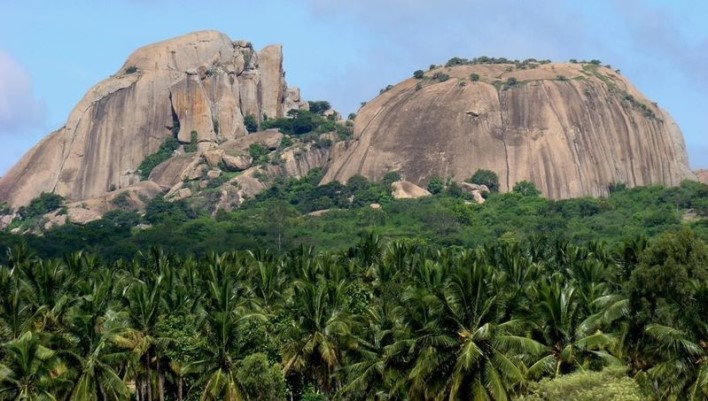 Usually famous for huge rocks and caves, Ramanagara also offers a lot of things to do to the tourists. If you are especially an adventure lover, you will love every bit of your trip to Ramanagara. Some of the adventure activities you can indulge into here include rappelling, trekking, rock climbing, to name a few. Ramanagara is located very close to Bangalore; thus, you do not have to take a lot of time planning for a trip to this beautiful place.
 Distance from Bangalore: 50 km
9. Bheemeshwari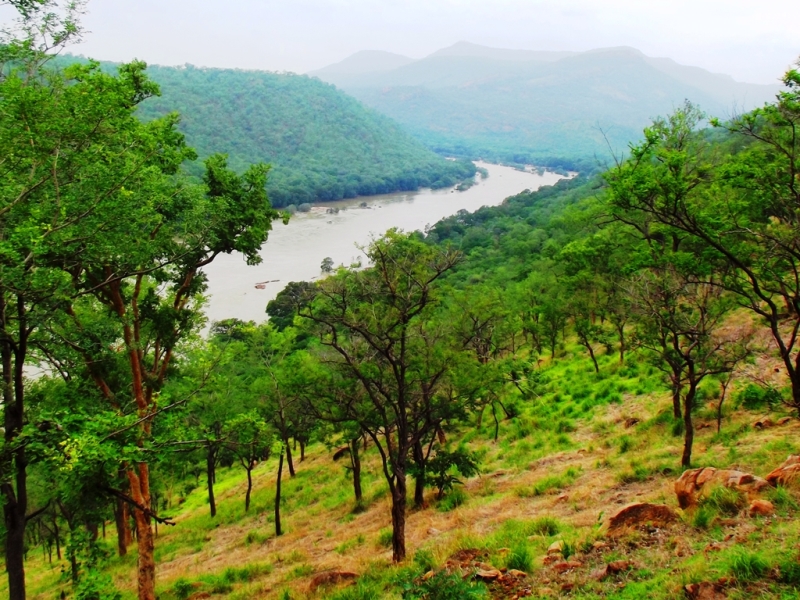 One of the must visit places near Bangalore; Bheemeshwari is a mesmerizing place where you will witness only nature's beauty. It is surrounded by a thick forest that houses several wild animals. You can go on a wildlife safari here. Some of the activities that you can try here include trekking, kayaking, coracle riding, rappelling, zip-lining, and even fishing.
Distance from Bangalore: 105 km
10. Lepakshi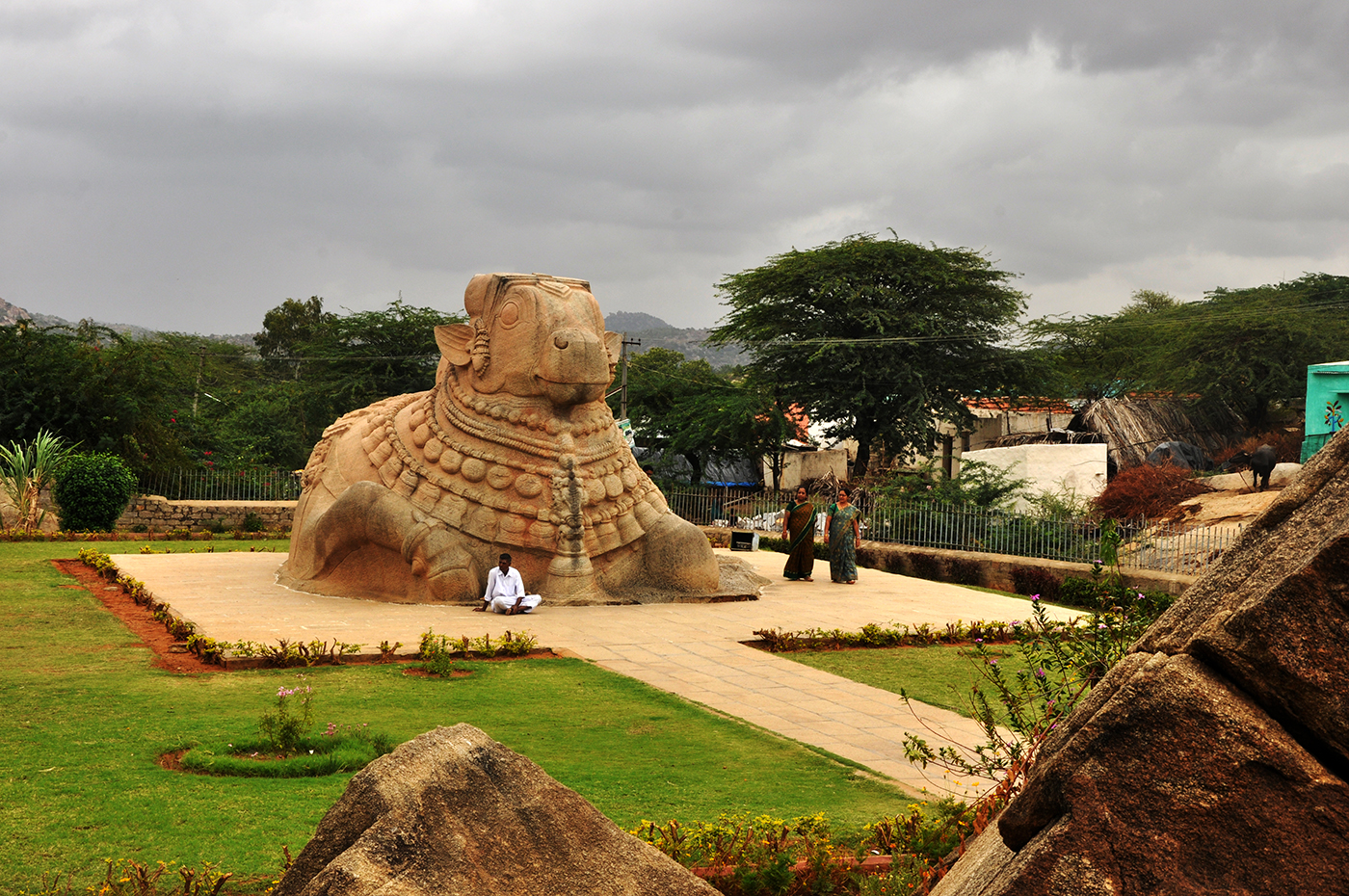 Lepakshi is purely for history aficionados. The monolithic statue of Nandi, hanging pillars, and number of temples are something you will be able to see in Lepakshi. Many times Lepakshi has been associated with the Ramayana legend.
Distance from Bangalore: 120 km
11. Hogenakkal Falls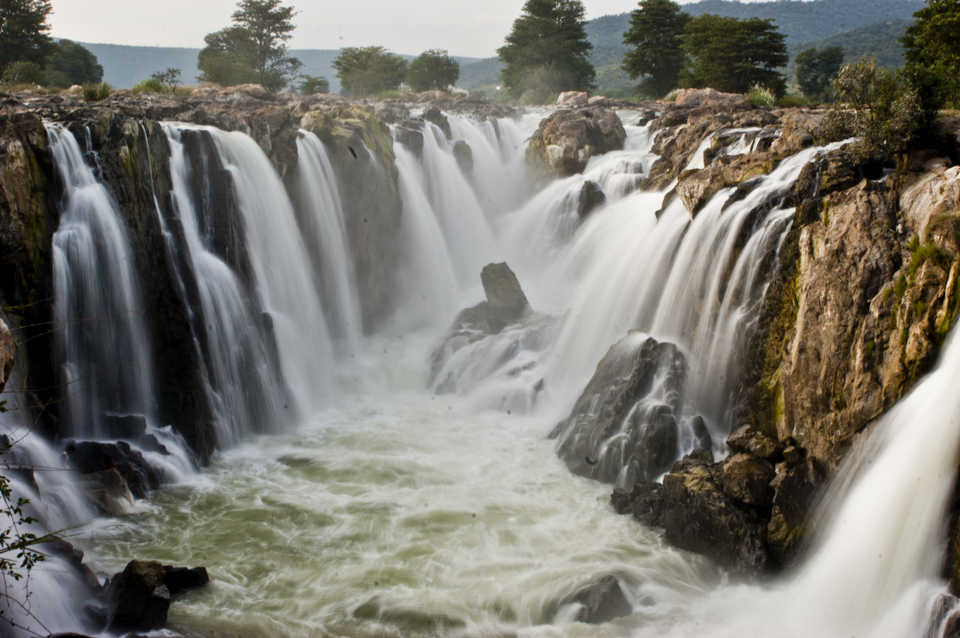 If you are looking for waterfalls near Bangalore, you can plan your trip to Hogenakkal Falls. When the water from the height falls onto the surface of rock, it looks like smoke. The water of Hogenakkal Falls is believed to have medicinal properties. If you can make your plan during the monsoons, you will be able to witness the best of the fall. 
Distance from Bangalore: 135 km
There are various places to visit near Bangalore, especially for a quick trip over the weekends. All you need is a suitable vehicle and few friends or family. And if you don't have the perfect vehicle for the road trip yet, you can take the car rental services by Revv. They offer you self-drive option and you can take the service even for a week or a month. Book, pay and get the car home delivered to your address. What else? Pack your bags and get started with the memorable trip.