Tourist Gems In and Around Trivandrum That are Worth Exploring
The capital city of Kerala, Trivandrum or Thiruvananthapuram is known for its rich cultural heritage and architectural marvels which can be seen in its stunning temples. You can also see the beauty of the city which lies in its coastal areas and rolling hills. This is also one of the largest cities in the state; therefore, witnesses a lot of tourists all through the year. There are many attractions in this city; however, once you are done covering all of them, you can plan your road trip around Trivandrum to the nearby tourist destinations. The best time to travel to Trivandrum is between October and March. So, let us check out some of the famous places to visit in Trivandrum and around the city as well.
10 Places to visit In and Around Trivandrum
1. Sree Padmanabhaswamy Temple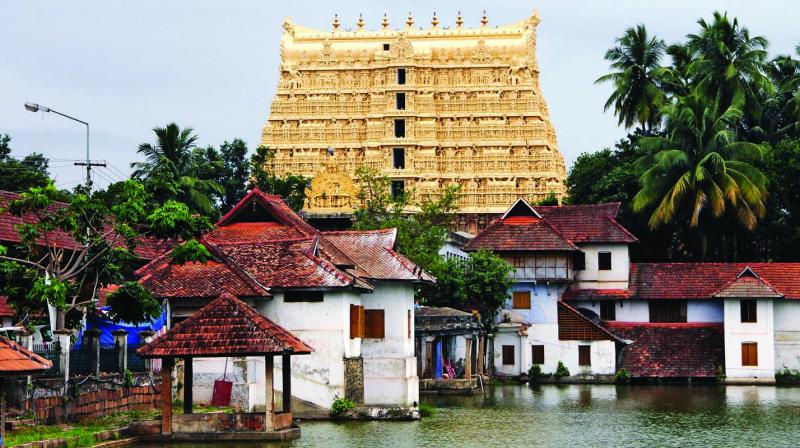 This is one of the richest temples in the world which is better known for its architectural design. The temple is dedicated to Lord Shri Padmanabhswamy and is regularly visited by devotees and tourists from across the world. It is one of the top sights in Thiruvananthapuram that you should not miss out on visiting.
Timings: 3:30 am to 12 pm, 5 pm to 8:30 pm
2. Napier Museum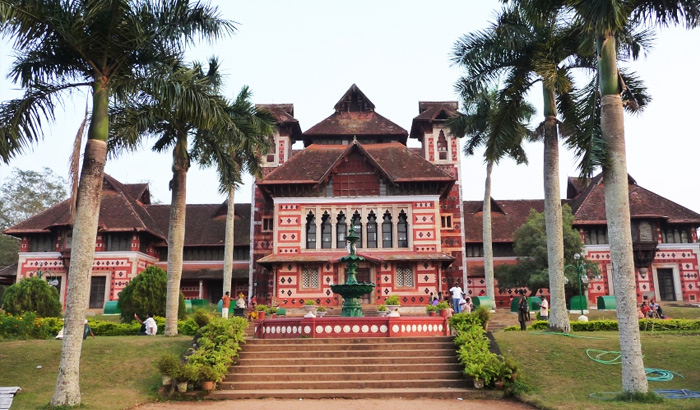 The museum was built in the mid-19th century by a British officer named Napier. Today people from all nooks of the country come to visit this museum to witness its art and culture. By paying a visit to this museum, you can get to understand a lot about the state of Kerala. Apart from this museum, you can also enjoy the pleasant atmosphere around this structure.
Timings: 10 am to 4:30 pm
3. Sree Chitra Art Gallery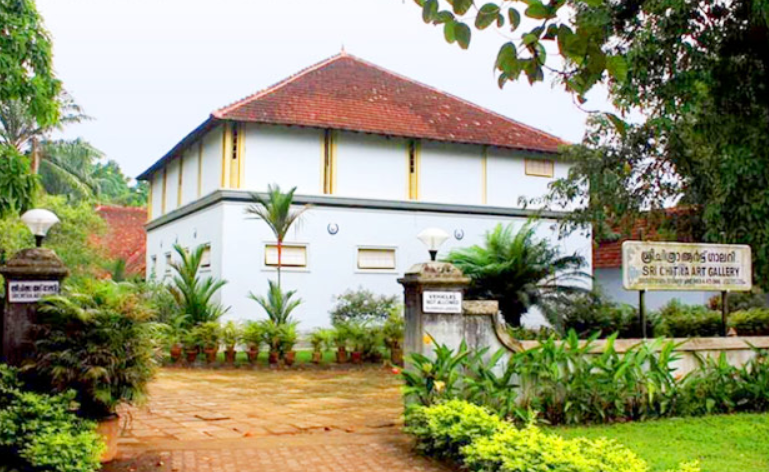 One of the major things to do in Trivandrum is visiting the Sree Chitra Art Gallery. This art gallery was opened in 1934 by the Maharaja of Travancore Sri Chitra Thirunal. You can see some interesting artwork that will give you an insight into the kingdom of Travancore as well as the state of Kerala.
Timings: 10 am to 5 pm
4. Neyyar Dam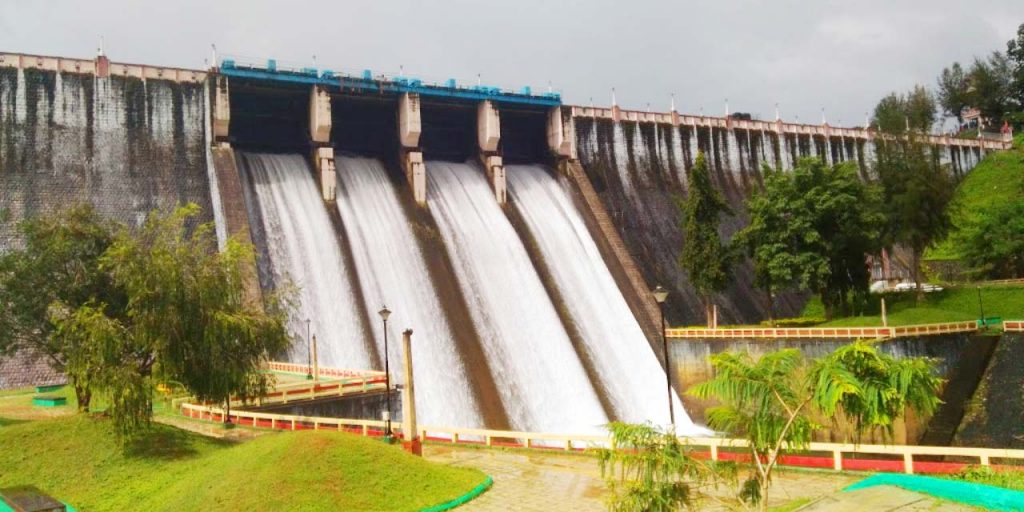 Neyyar Dam is one of the rare places to visit in Trivandrum where you can soak under the sun yet enjoy the picturesque beauty of nature. You can also spot varied species of flora and fauna here. This is a great place for meditation. Therefore, if you ever visit Trivandrum, make sure you visit Neyyar Dam at least once.
Timings: 9 am to 5 pm
5. Magic Planet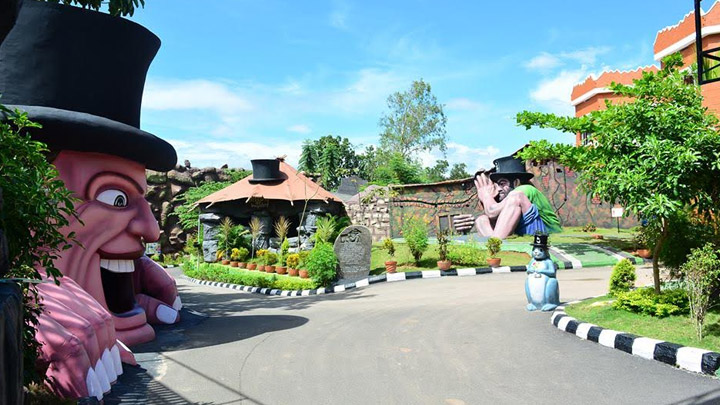 It is the first magic-themed park in the whole world and a great place to take your kids. In fact, if you also find magic fascinating, you will be happy visiting this place. You can see many performances and tricks here such as The Indian Mango Mystery and The Indian Basket Trick.
Timings: 10 am to 5 pm
6. Mall of Travancore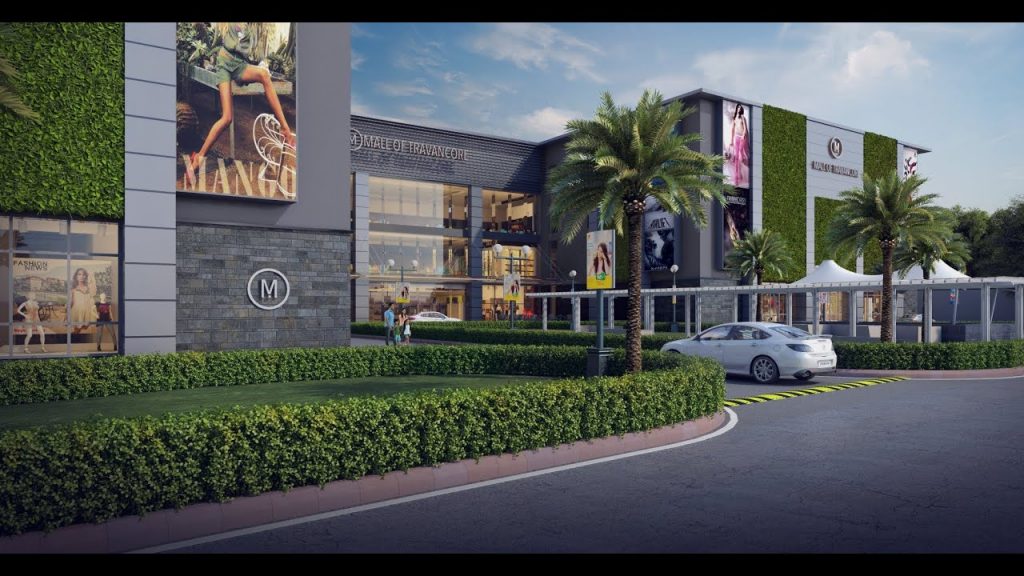 Mall of Travancore is one of the best hangout places in Trivandrum and definitely a great place for shopping as well. The mall houses more than 150 stores and you can indulge in some fun activities as well.
Timings: 10 am to 11 pm
Places to visit around Trivandrum
7. Kovalam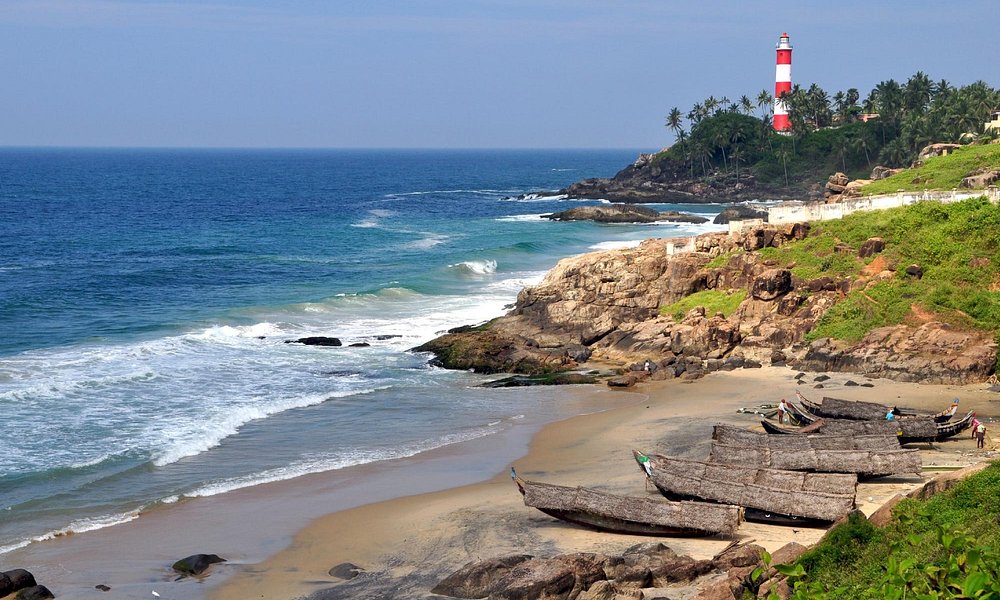 The beach town of Kovalam is a great place to relax at. The town is located at a very close distance from Trivandrum and is famous for the Kovalam beach. It is also a favorite place for many tourists as one can try surfing, kayaking, and water skiing here. 
Distance from Trivandrum: 17.7 km
8. Poovar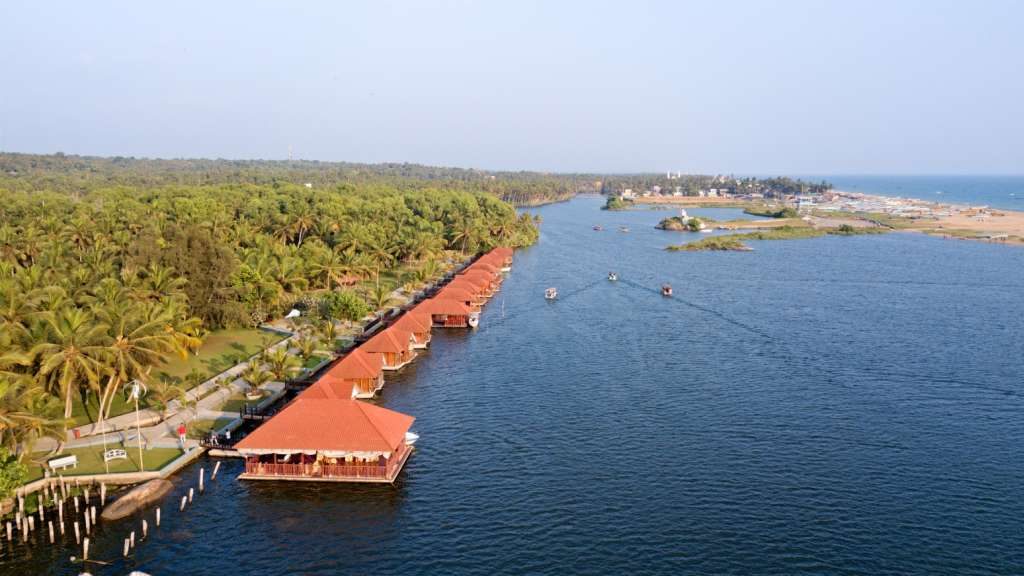 Poovar is one of the tourist attractions around Trivandrum which is popular among the tourists for its golden sandy beach. The beach is clean and a great spot to have some fun time with family. You can bask under the Sun or play beach volleyball with your family or friends here.
Distance from Trivandrum: 27 km
9. Thiruparappu Waterfalls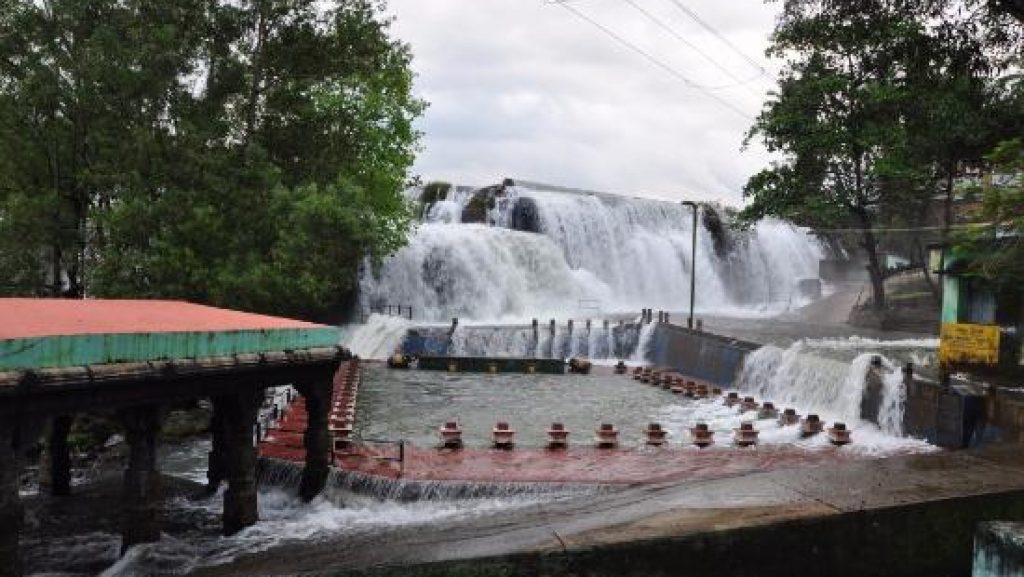 This is one of the most beautiful waterfalls that you can visit near Trivandrum. The waterfall cascades from a height of 50 feet and the unique thing about this fall is that waterfalls for only seven months in a year. There is also a swimming pool for children near this fall. The swimming pool is absolutely safe and your kids will love the place. You can also visit the Mahadeva temple located near this waterfall.
Distance from Trivandrum: 51 km
10. Munnar
You can visit Munnar which is one of the most famous hill stations near Trivandrum, known all over the world for the Neelakurinji flower that blooms after a gap of 12 years. It also provides many trekking places and a chance to see the unique flora and fauna here.
Distance from Trivandrum: 257 km
All of these places are great options if you want to visit some of the best places near Trivandrum of cultural significance and natural beauty. The region has many tourist gems and the above list provides an amazing tourist destination to everyone who visits Trivandrum. The self-drive car rental at Trivandrum is the perfect option to go around the city and beyond, exploring all of these tourist sites at your own pace and not feeling rushed by a driver or cab rates. You can go for Revv car rental in Trivandrum for affordable and well-maintained vehicles that can be taken anywhere and everywhere according to your discretion. Just install the Revv app to check out all the cars available in Trivandrum and choose the perfect one according to your needs.