Major Tourist Attractions on Kolkata to Hyderabad Road Trip
Road trips have their own fun. And the longer they are, the more fun you can have. All that you need is a well-serviced car, the tank filled with fuel, and your great driving skills; and you are all sorted for the trip. While you are looking for a long road trip in India, one of the unbeatable trips that you will come across is the road trip from Kolkata to Hyderabad. From the various types of landscapes to different cultures, you will come across a lot of diversity, during this one trip. The distance between Kolkata to Hyderabad is 1497.7 km; so you need to be prepared to cover the length of the trip. You also need to note that the best time to travel from Kolkata to Hyderabad is between September to March; therefore, you can enjoy the trip in the pleasant weather. If you are concerned about the suitable car that you should choose for the trip, you can easily contact Revv for a car rental in Kolkata.
Revv offers self-drive car rental services in almost all the major cities in India. You can either visit their website or install the app on your phone from Google Play Store or iOS App Store, and start looking for the kind of car that you would need for this long trip. Once you get the car home-delivered to your address, all that you need to do is to pack your bags and start the journey.
As your starting point for the trip is Kolkata, it is better to start at dawn or late at night; because that is when you can feel the "City of Joy" breathing easy with a marked lack of traffic. And once you are on the trip, the tourist attractions between Kolkata to Hyderabad that you will find include:
6 Best Tourist Attractions between Kolkata to Hyderabad
1. Mandarmani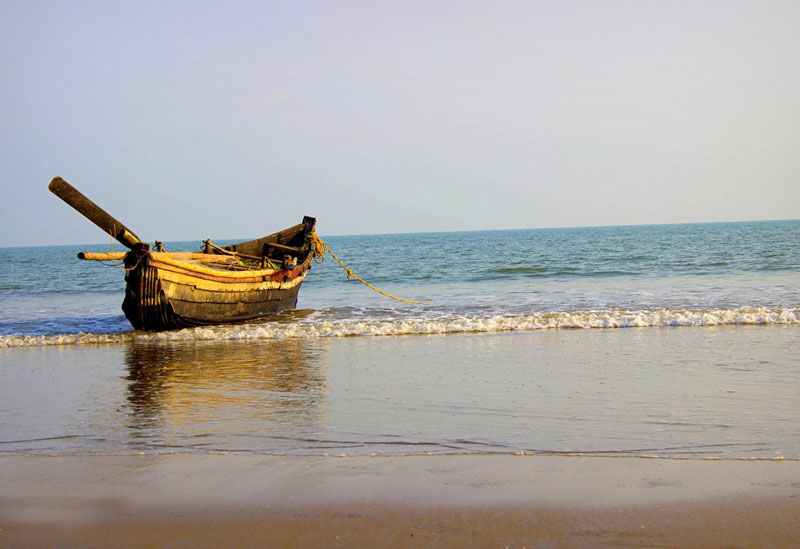 Mandarmani is known for the beautiful beach it has. Tourists from various corners of the country visit Mandarmani and indulge in several water sports and activities. You can take a short break here and enjoy the site of the beach and even spend some time here. Mandarmani is also the Odisha-Bengal border; therefore, you can expect to be touching Odisha very soon.
Distance from Kolkata: 170.6 km
2. Balasore
Your next stop can be in Balasore. You can stay here for some time and take a tour of the various attractions of this destination. Some attractions located here include Nilagiri Jagannath Temple, Khirachora Gopinath Shrine, Kuldiha Wildlife Sanctuary, Dagara Beach, Panchalingeswar Temple, and Talasari Beach. 
Distance from Kolkata: 250.7 km
3. Bhubaneswar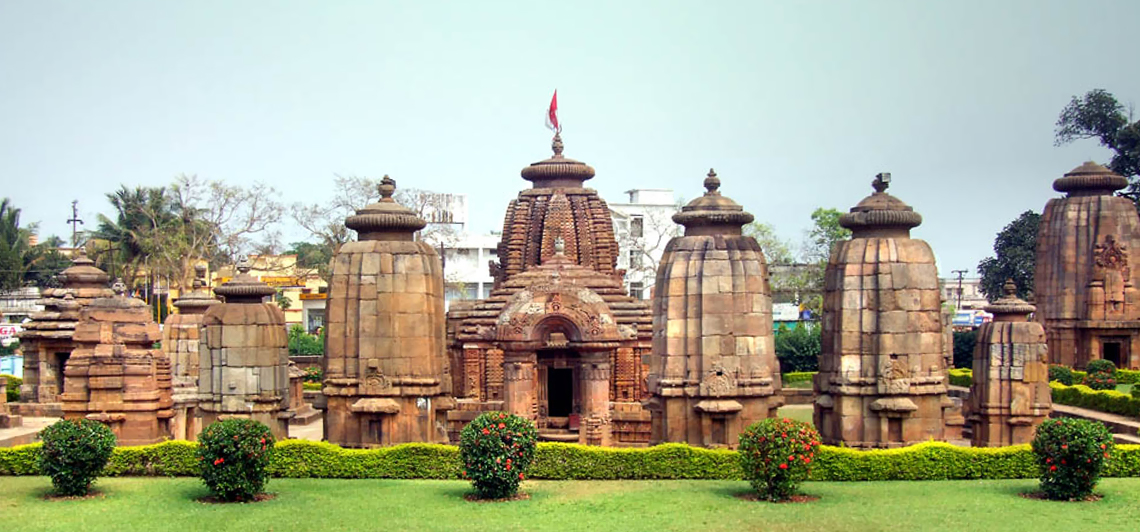 One of the ancient cities in Odisha, Bhubaneswar is a wonderful place to stopover. If you want, you can even halt here for a day and visit attractions like Lingaraj Temple, ISKCON Temple, Parasurameswara Temple, Hirakud Dam, Bindu Sarovar, Orissa Museum, Tikarpada Wildlife Sanctuary, etc. You will get some of the best hotels and resorts here where you can spend the night. 
Distance from Kolkata: 441 km
4. Kakinada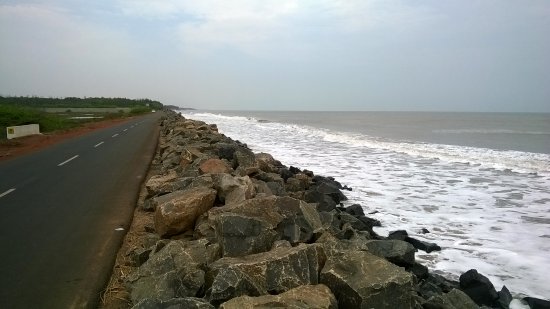 One of the largest cities in Andhra Pradesh, Kakinada is a place that will be en-route while traveling from Kolkata to Hyderabad by road. You can stop here and take a tour of various attractions that you will find here. The major attractions that you can visit in Kakinada include Coringa Wildlife Sanctuary, Kakinada Beach, Hope Island, Sri Bhavannarayana Temple, Archaeology & Museum Department, Vivekananda Park, etc.
Distance from Kolkata: 1026.5 km 
5. Vijayawada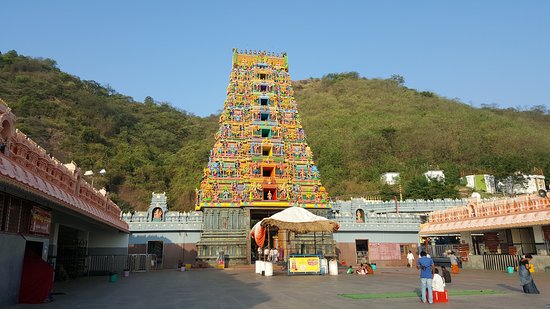 Vijayawada is one of the places close to Hyderabad on this road trip. It is also one of the major cities in the state of Andhra Pradesh. The city is located on the banks of the River Krishna and is known for being a commercial hub. The best part about taking a short break in Vijayawada is that you get the opportunity to see ancient rock-cut temples, old temples, gopurams, forts, museums, parks, and natural escapades. If you have time, you can stay here for a day or two and explore the city to have a wonderful experience before you reach Hyderabad.
Distance from Kolkata: 1220.8 km
6. Hyderabad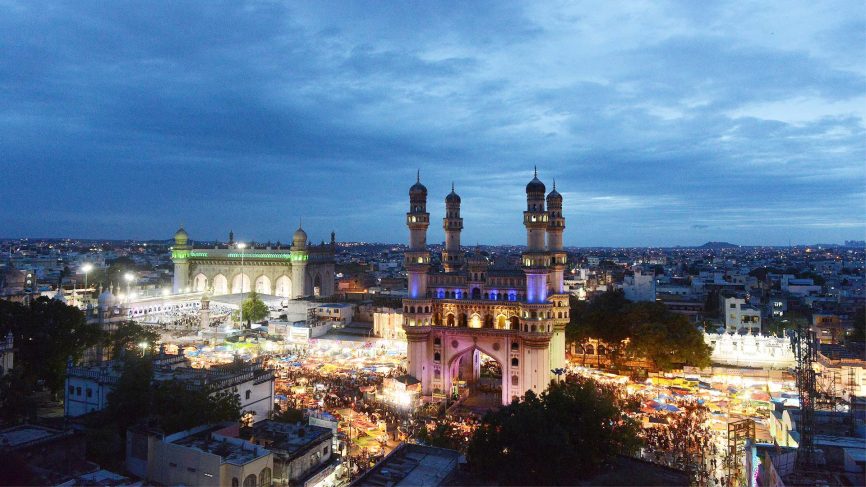 After driving from Kolkata to Hyderabad, you will want to explore the city at its best. From Asia's largest film city, Ramoji Film City to the very famous Charminar, from Golconda Fort to Salarjung Museum, from Birla Mandir to Hussain Sagar Lake, the list of tourist attractions in Hyderabad is long. Therefore, when you stay at an amazing hotel in the City of Nizams, dig into the much popular Hydrabadi Biryani, see beautiful nooks in the city and take that pride in covering this much distance all on your own.
Distance from Kolkata: 1497.7 km
If you want to go further, you can take a tour of the various tourist places around Hyderabad Bangalore route. Some of the major attractions include Alampur Jogulamba temple, Yaganti, Kadiri temple, to name a few. 
Now that you have an idea of the places that you will pass by and may take a break at, the only thing that you need to do is to get in touch with Revv and book the car on rent that you want to take. The road tax, insurance, and maintenance of the car will be covered in your monthly fee; therefore, fuel and the highway toll is the only thing you need to take care of. All these sound okay? Do not wait any longer and decide the date and car today and embark on the journey from Kolkata to Hyderabad that you have been longing for.