Top 10 Ranchi Tourist Attractions You Just Can't Miss
The capital city of Jharkhand, Ranchi is certainly not one of the highly talked about places in the country but a must-visit one. The lifestyle is slow and relaxed here and there are many scenic attractions that you can find in the city. The best part is the number of waterfalls that you can find near the city. If you want to visit a city sometime soon where you can slow down your pace for some days, you can surely choose Ranchi. The best time to travel to Ranchi is during the winter season, between November and February. Now if you are planning a trip to the city, here are some of the places to visit in Ranchi discussed below:
10 Famous Tourist Destinations in Ranchi 
1. Jagannath Temple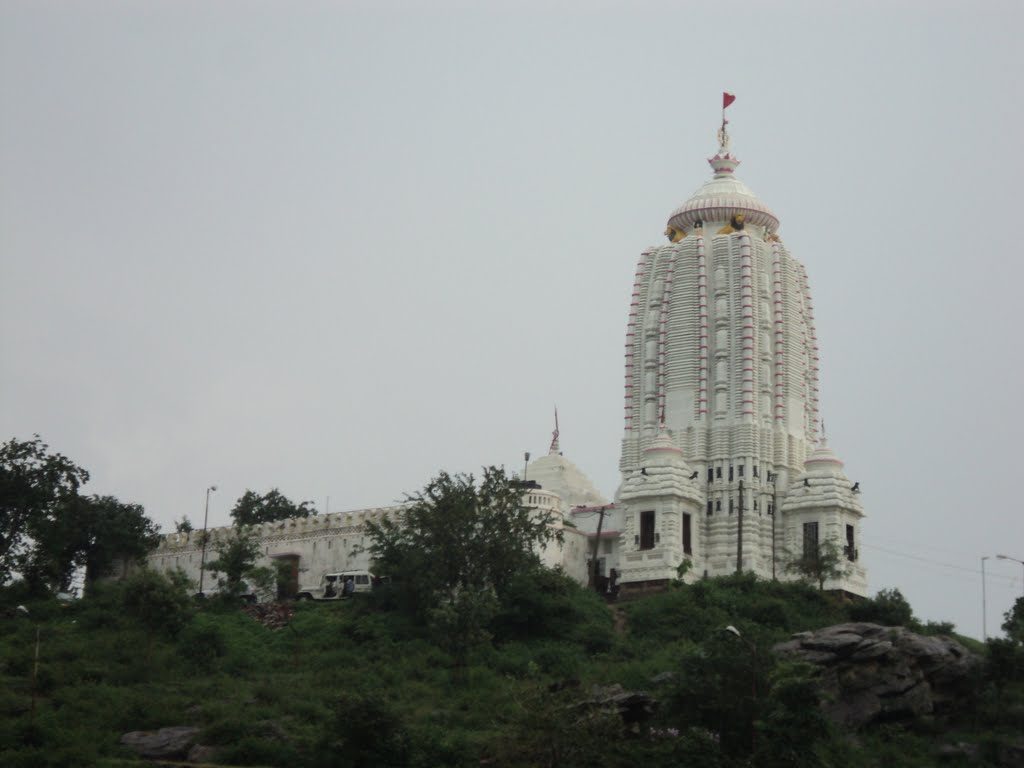 Jagannath Temple is not just a religious place but an attraction in Ranchi. The temple resembles the Jagannath Temple in Puri. The shrine dates back to the 17th century and is frequented by tourists all through the year. If you visit the place in June or July, you can even attend the Ratha Yatra in which the temple looks all decked-up. The temple is perched on a hill; thus, you have to climb many stairs to make it to the temple.
Timings: 5 am to 12 pm, and 3 pm to 6 pm
2. Ranchi Lake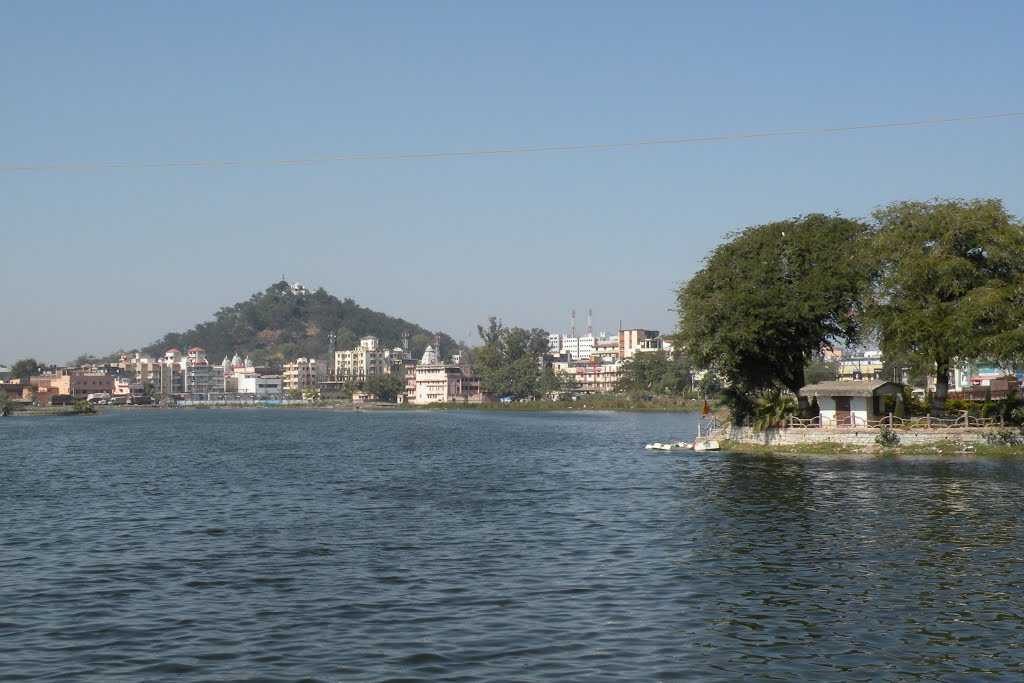 In 1842, Ranchi Lake was excavated by the British Colonel Onsely. It is surely an amazing place where you can spend a relaxed time with your loved ones. This is also a great picnic spot in Ranchi, where you can also enjoy boating. You can also find a Shiv Mandir located near this lake. 
Timings: Anytime
3. Rock Garden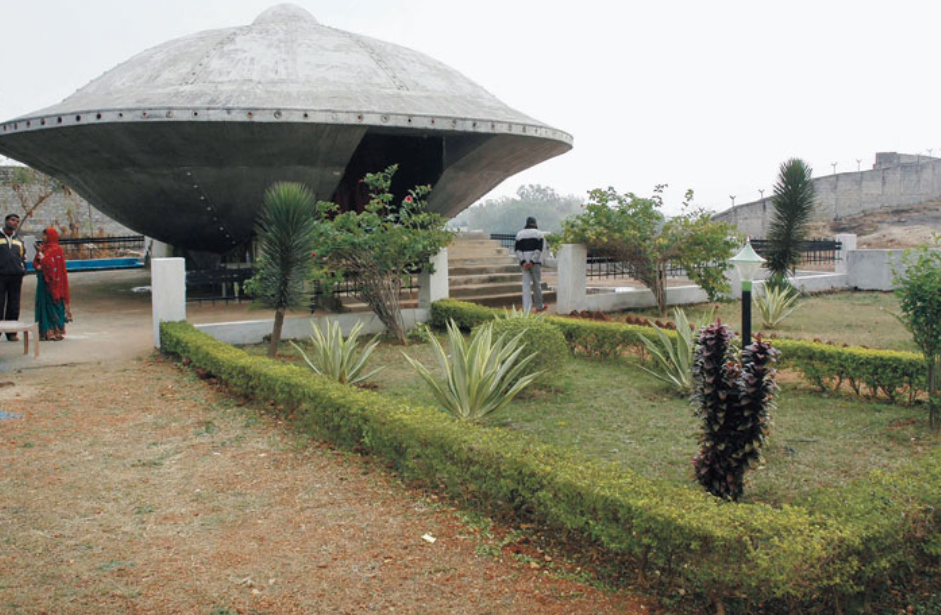 One of the famous Ranchi tourist places, Rock Garden has been made of the rocks of Gonda Hill. It is situated on a small hill beside the Kanke Dam. A very unique thing that you can find here is the iron footbridge which is supported only by two poles. You can find sculptures,  statues, and waterfalls here.
Timings: 9 am to 8 pm
4. Kanke Dam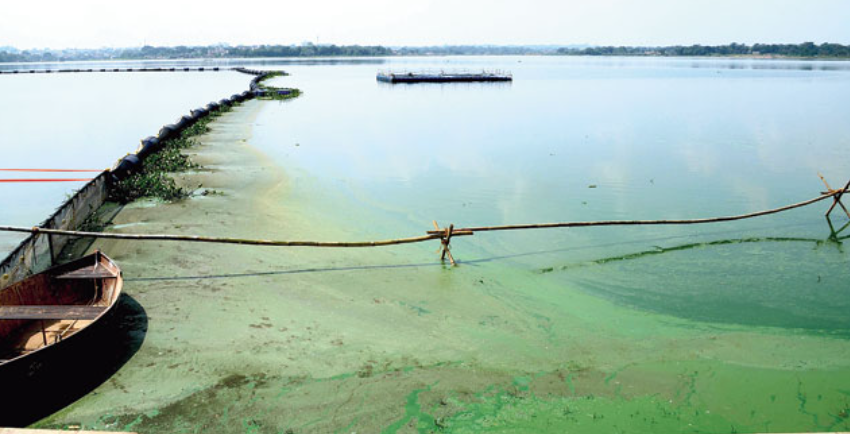 Located very close to Rock Garden, Kanke Dam is another attraction in Ranchi that you should not miss out on visiting. This is also a nice spot for a picnic with the family. You can visit this place in the evening hours for a relaxing time.
Timings: 8 am to 8 pm
5. Sun Temple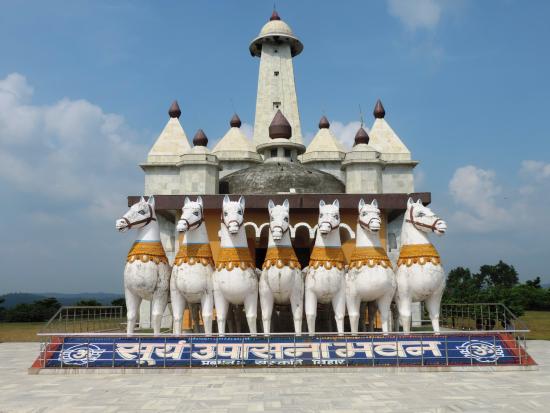 One of the very interesting places to see in Ranchi is the Sun Temple. A huge chariot with 18 wheels, which is pulled by 7 horses, is something that everyone should witness in this city. In the temple, apart from the Sun God, you can also find idols of several other Gods and Goddesses. You can also find a pond on the premises of the shrine, which is considered sacred by the Hindu community. 
Timings: 6 am to 7.30 pm
6. Tagore Hill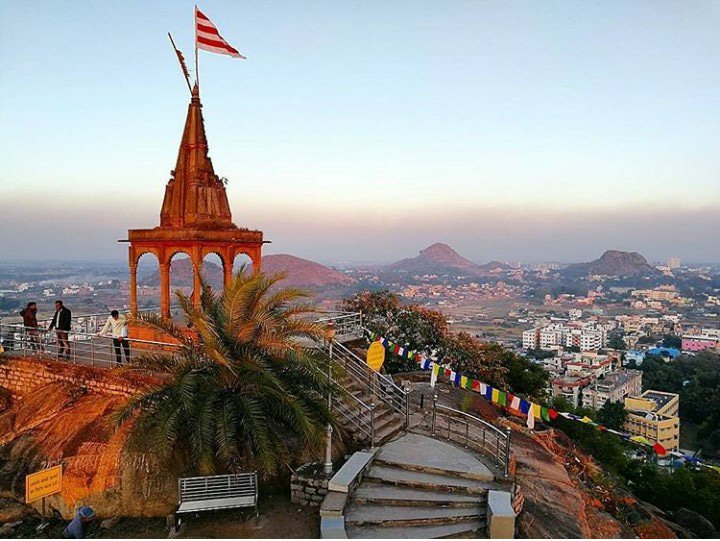 Named after the famous poet Rabindranath Tagore; it is believed that the renowned poet spent a lot of time here. The attraction is also called Moradabad Hill. You can see the entire city from here along with the clear blue sky. This is also a great place for adventure lovers as they can go trekking and rock climbing here. You can find the Ramakrishna Mission Ashram at the base of this hill.
Timings: NA
7. Pahari Mandir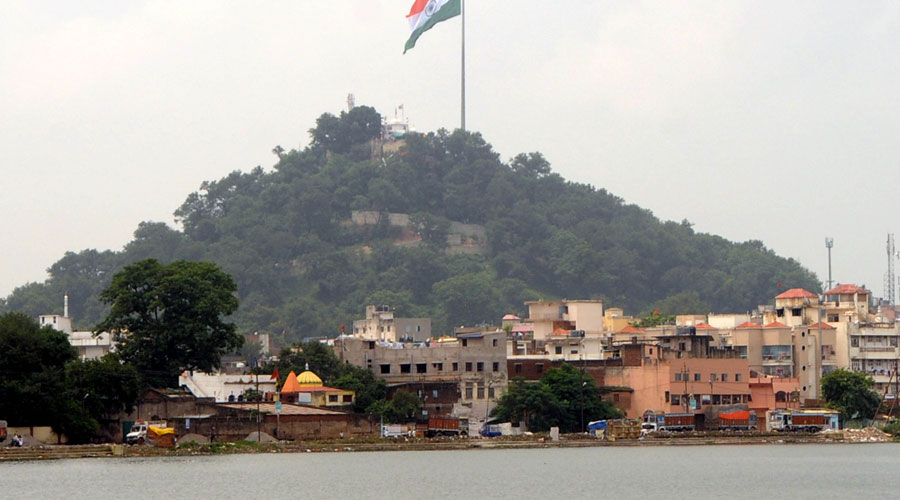 Located at a height of 2140 feet, Pahari Mandir is dedicated to Lord Shiva. During the Shravan month of the Hindu calendar, which is around July and August, the place witnesses a huge crowd of devotees. To reach the temple, you would be required to climb 400 stairs. While Ranchi sightseeing, you should make sure to cover this beautiful attraction.
Timings: 4:30 am to 1 pm, and 2 pm to 6 pm
8. Nakshatra Van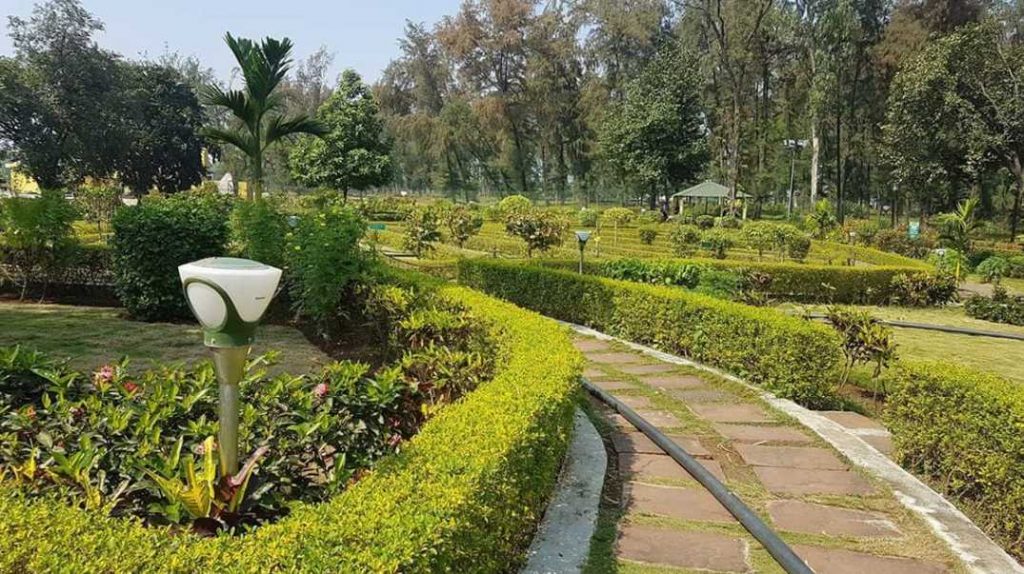 It is an urban park where you can see the concept of nakshatra beautifully described. The park is divided into several sections, and each section is dedicated to one zodiac sign. You can visit the section of your zodiac sign and learn many things that you did not know yet. If you are visiting the park in the evening, you can even witness the spectacular musical fountain.
Timings: 9:30 am to 6:30 pm (Monday closed)
9. Dassam Falls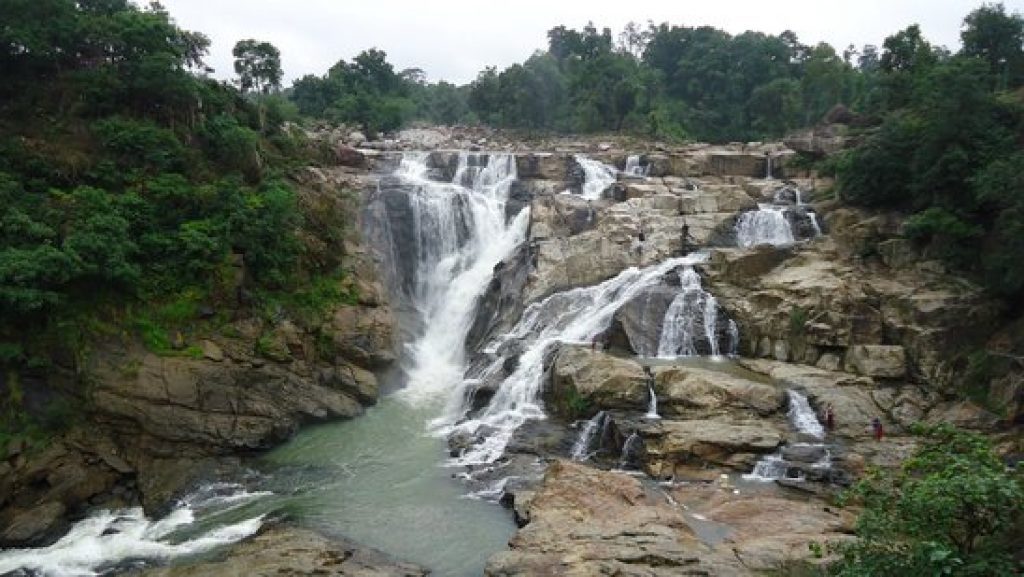 One of the very popular places to visit near Ranchi is Dassam Falls. Located at a distance of 40 km from the city, the waterfall is a wonderful place that will be a treat to your eyes. You can see 10 streams of water plunging to the pool, which looks one of a kind. You can also find several restaurants and restrooms near this waterfall.
Timings: 8 am to 6 pm 
10. Birsa Zoological Park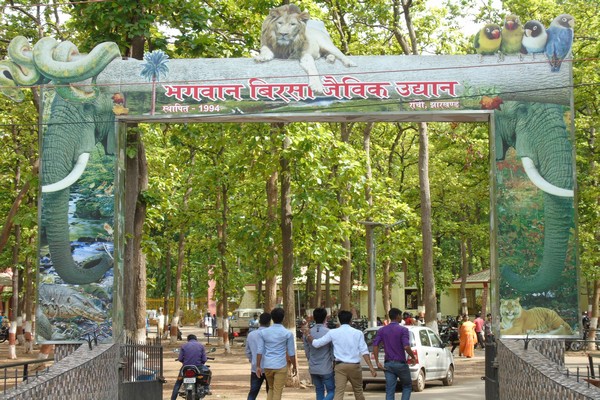 If you are fond of flora and fauna, one of the things to do in Ranchi is to visit Birsa Zoological Park. Along with varieties of plants, you can find several species of animals here such as deer, tigers, lions, etc. You can also find a canteen in the park where you can get light refreshments.
Timings: 9 am to 4:30 pm (Monday closed)
Covering all the attractions by public transport may not be possible for you and can be very tiring. Therefore, you can take a car rental from Revv. As you take the self-drive car rental from Revv, you can choose your preferred car and can avail of the service for as many days as you need. Now to enjoy the service, download the Revv app on your smartphone and get started with the booking process.