Explore the Uncharted Odisha through Road Trips
Whether you wish to visit the remnants of the mighty Kalinga Empire, or simple wish to relax on the calming beach of Jagannath Puri, the state of Odisha has something to offer you. The state however keeps its secrets close to the chest when it comes to some unexplored places that are so obscure that even many denizens who have stayed in the state for years are unaware of their existence. If you have decided to explore the wonders sights to be seen in Odisha we can recommend a few. These places below have been very less frequented by tourists and may not feature on the popular tourist spot catalogues. Here you go with a quick list on the visit by road the unexplored wonders of Odisha.
10 Unexplored Places to Visit in Odisha
1. Daringibadi Hill Station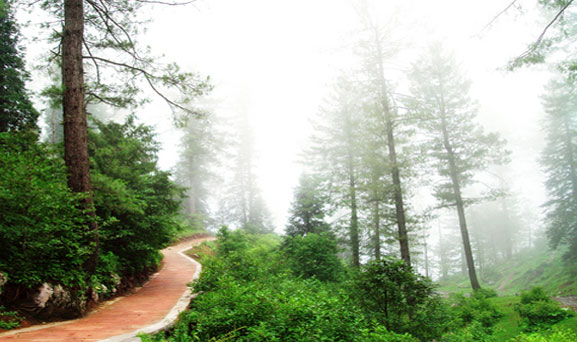 Couldn't head to the East or North of India to witness snowfall? Well, you can experience the beauty of snowfall even in Odisha. All you need to do is to visit Daringibadi Hill Station during the winter season. Apart from snowfall, the place is filled with pine trees, coffee plantations, and tranquil valleys. There are also waterfalls, botanical gardens, and emu farming that you can see here. It is also a great place to visit in summers, especially for the nature lovers.
Best time to travel: November to July
2. Bhitarkanika Mangroves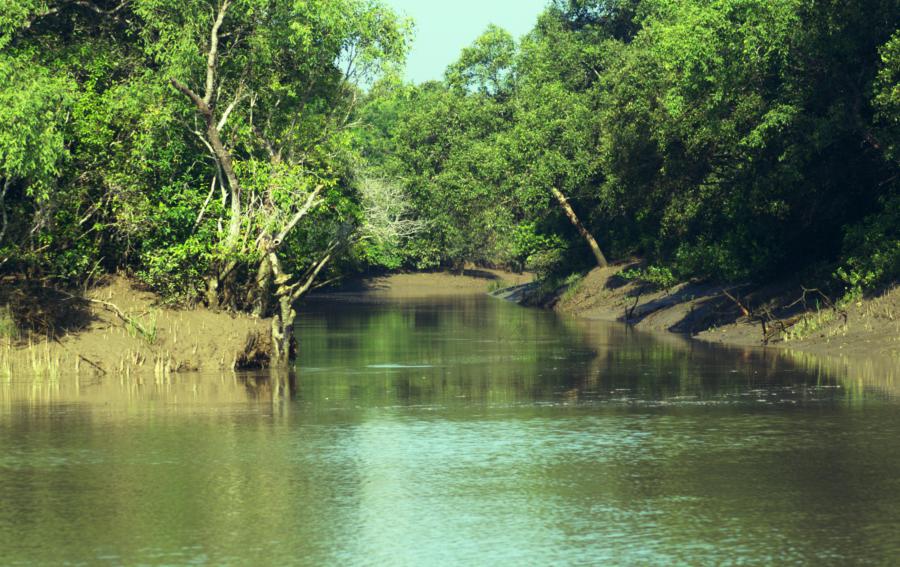 Bhitarkanika Mangroves cover an area of 650 sq km of the river delta of Brahmani and Baitarani. You will certainly have an easy wildlife experience here. There is a wide variety of flora and fauna in Bhitarkanika Mangroves, which include saltwater crocodiles, King Cobra, Indian Python, darters, black Ibis, etc.
Best time to travel: October to June
3. Raghurajpur Artist Village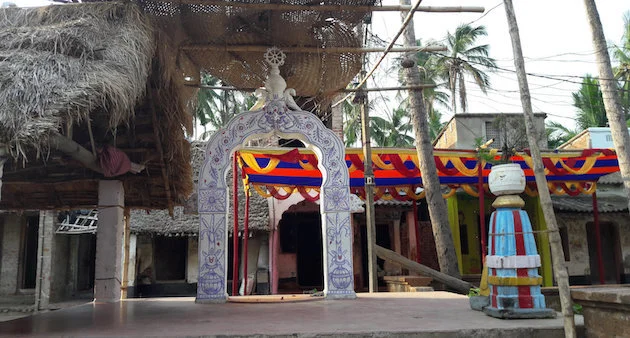 Raghurajpur Artist Village is one of the hidden tourist attractions in Orissa where you will love every nook of this place. In this village, almost every single individual is an artist and each house is almost a museum. The artisans here make paintings on the palm leaves. They even do a very old form of painting dating from the 4th century, called as 'pattachitra' painting. 
Best time to travel: October to February
4. Harishankar Falls
Sightseeing in Odisha cannot be completed without visiting Harishankar Falls. It is situated in a pilgrimage site; hence, frequented by a large number of tourists as well as devotees. If you are looking for a one day picnic spot, Harishankar Falls can be an amazing one. 
Best tome to travel: Through the year, except monsoons
5. Jiranga Monastery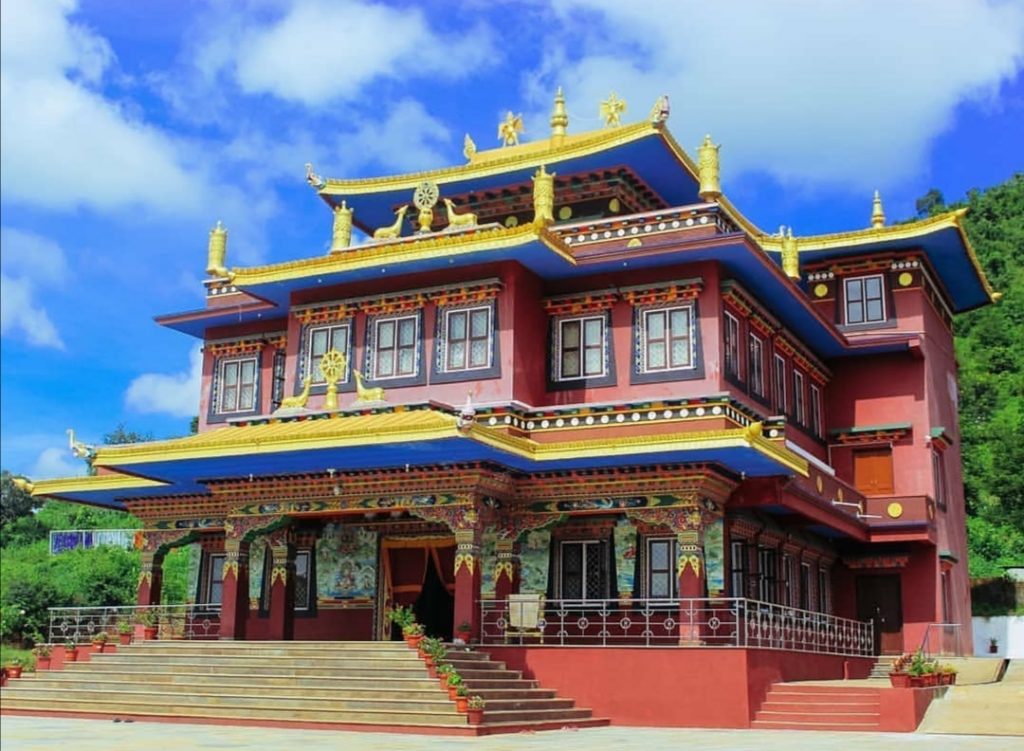 Surrounded by woods and mountains, the Jiranga Monastery in Chandragiri is the apt place if you are in search for peace. It is one of the unexplored wonders in Odisha, which is located very closely to Berhampur city. You can spend your day here, and even listen to the chants of the monks.
Best time to travel: November to February
6. Rushikulya Beach
One of the many unexplored places in Odisha for perfect road trip is Rushikulya Beach. It is the home to Olive Ridley Turtle. Believing the report that was once mentioned in a leading daily of the country, more than one lakh turtles lay eggs at this beach, and this is what makes the beach different than the rest ones in the state. If you are travelling from Bhubaneswar or Cuttack, you can take NH 16 to reach Rushikulya Beach at the earliest.
Best time to travel: October to February
7. Chandipur Beach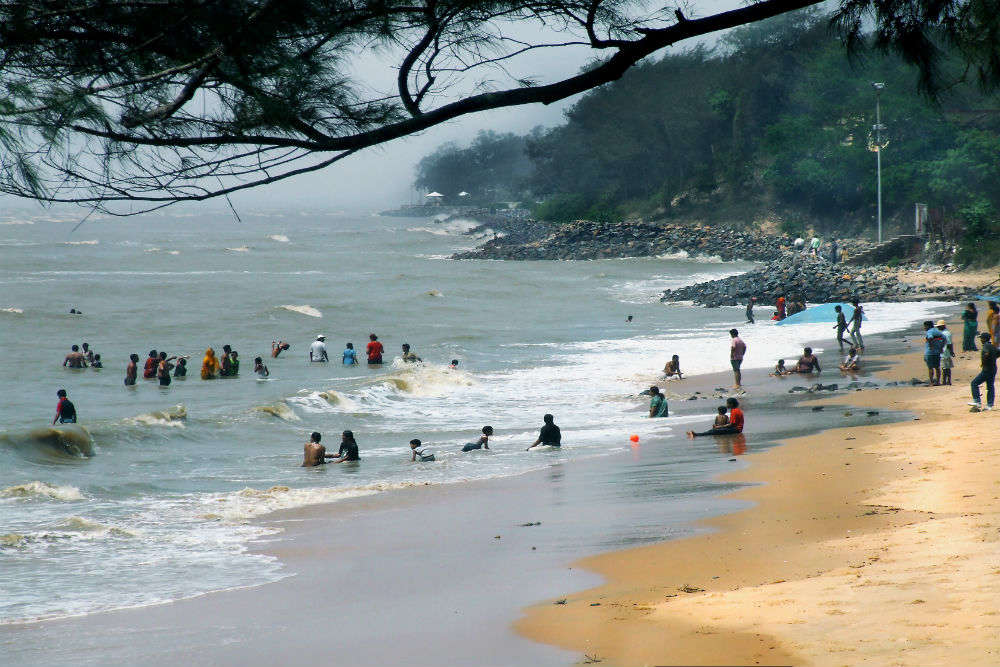 Chandipur Beach or Chandipur-on-sea, is located at a distance of just 16 km from the Baleswar Railway Station. The Chandipur coast gained a lot of limelight because of the Vanishing Sea occurrence. While you are here, you can see the sea vanishes by 5 to 6 km every day at the time of low tide. It comes back to shape during the high tide.
Best time to travel: November to March
8. Baheripani Waterfall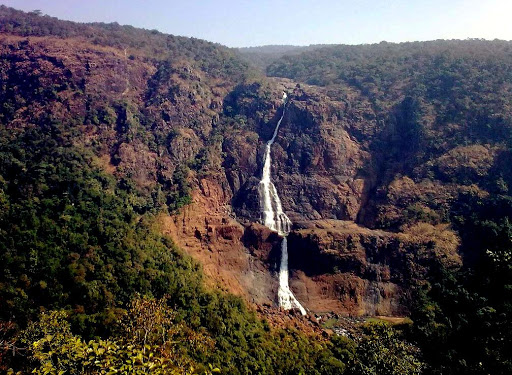 The two-tiered waterfall called Baheripani waterfall should be witnessed by every nature lover. Situated at Simlipal National Park in Mayurbhanj district, the water falls from an altitude of up to 399 meters, in two tiers, and when it finally fall on the ground, they make a pool. It is the highest waterfall in the state, and the second highest in the country. The waterfall has not attracted a lot of visitors yet; therefore, you can visit the place and admire the natural beauty it has.
Best time to travel: October to June
9. Pir Jahania Beach
The beach has been named after the shrine of Pir Jahania, which is located around the beach. Tourists from various religions come and visit Pir Jahania. The beach is less visited by tourists, and that is what makes it even more beautiful. Visiting this beach will surely enable you get some peace.
Best time to travel: October to June
10. Debrigarh
The Debrigarh Wildlife Sanctuary has an association with the freedom movement in India. It is said that freedom fighter, Surendra Sai stayed in this jungle while fighting against the British. The sanctuary is rich in flora and fauna, especially the dry deciduous forests.
Best time to travel: November to June
The beautiful state of Odisha presents a contrast between urban areas which are densely populated and always bustling with activity and these seldom explored spots. If you are looking for a vacation or holiday stop where you won't be bothered by the huge number of tourists everywhere, then these spots will grant you the much needed solace. Just pack your bags and for easy commute to these places, hire car rental services by Revv since finding a taxi to these places might be difficult. Revv gets you the luxury of travelling in complete privacy and with certain freedom from the botheration of taxis.