Uncommon Tourist Destinations in India which have a Fascinating History
If you are suffering from incurable wanderlust, you will surely love India. It is so because India is a country where along with a variety of landscapes you can appreciate the presence of various cultures. Going to North-East India, you will witness untouched beauty of the landscapes and mountains; West India has beautiful deserts to the magnificent Aravali and Sahyadri hills; to see the snow and even play with them, you must go to North India especially during the winter season; South India is filled with the mesmerizing beauty of coffee plantation, backwaters, beaches and some of the popular temples. These are not by any means the totality of what you will get to see in this country. There are many more sights to witness and experience. Planning road trips in India will help you come across obscure places that you cannot find easily in the typical tourist catalogs. Most of these also have a link to the glorious past of the country. So, let us check out the hidden gems in India that you are surely going to love.
10 Hidden gems in India with picture
1. Lugnak Valley, Jammu & Kashmir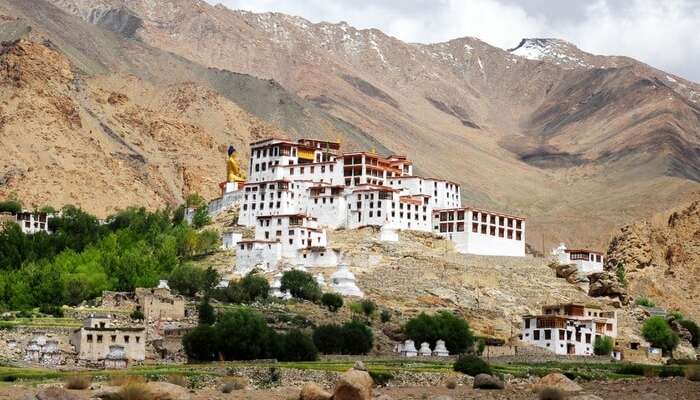 Lugnak Valley is one of the prominent tourist attractions these days. The Phugtal Gompa dates back to the 12th century. It is a cave monastery where around 70 monks live now. It is made of mud and brick and you can see it hanging from the mouth of the cave. You might have to park your car at a distance and walk to the monastery. You can also take a dip in the healing spring here.
Best time to travel: March to August
2. Bundi, Rajasthan
Travel to Bundi to find Kukki's cave paintings. Kukki was a man who had no background in archeology but discovered some of the cave paintings as well as ancient artifacts in India. He did it all on his own. The cave paintings are based on hunting and daily lives and are around 15,000 years old. It is one of the historical places that you must include in your bucket list.
Best time to travel: November to March
3. Orchha, Madhya Pradesh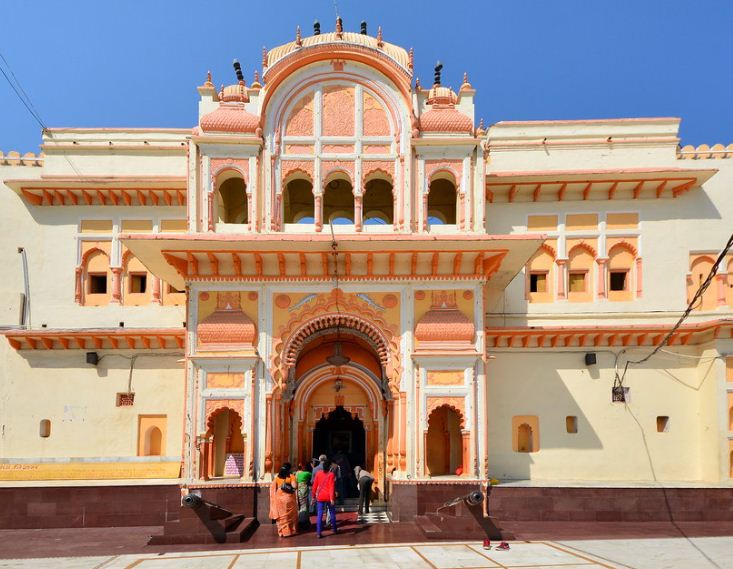 If you are planning to visit ancient destinations, do not forget to add Orchha to your list of places. It is a medieval city where you can find temples, forts, and palaces. You can also take a tour of the Ram Raja Temple, which is a pilgrimage dedicated to Lord Rama. The town of Orchha was established after 1501.
Best time to travel: November to March
4. Varanasi, Uttar Pradesh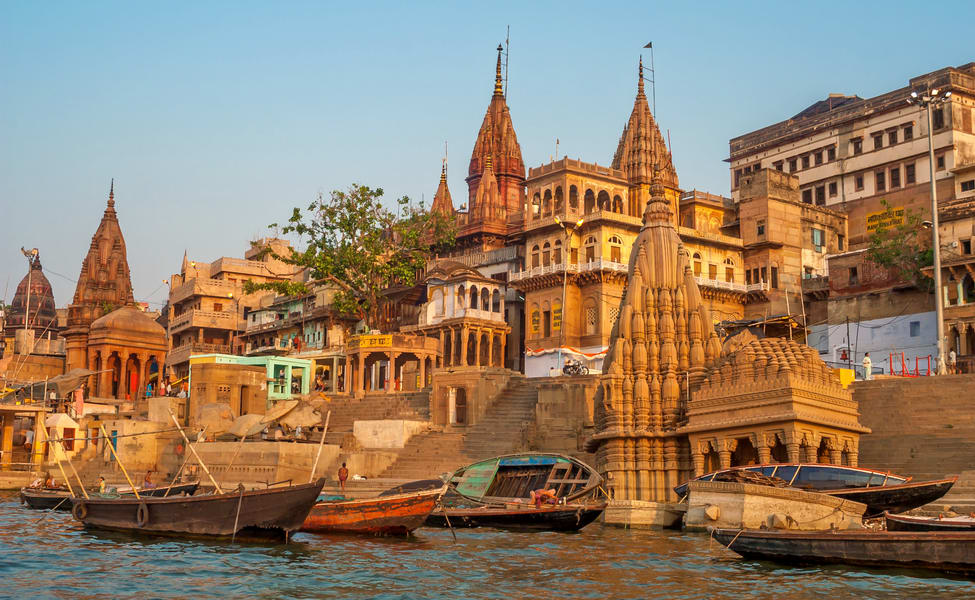 The city of Varanasi is over 3,800 years old. It is a wonderful place for history buffs as they can come across several ancient temples. An interesting attraction here is the Jolly Music House. It is located in the Bengali Tola area and run by a middle-aged man who is famous for his talent in music. He offers lessons on various types of traditional Indian instruments. 
Best time to travel: October to March
5. Abhaneri, Rajasthan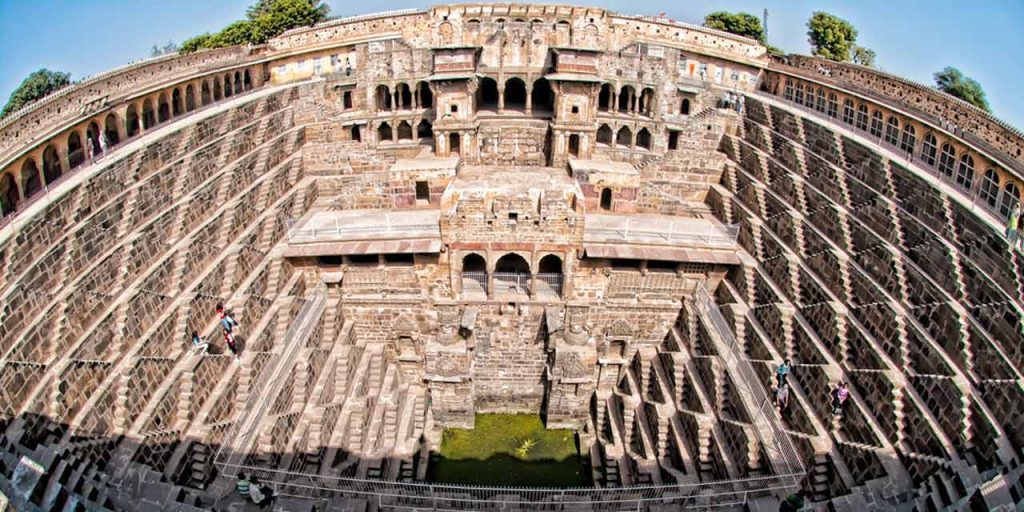 Abhaneri is famous for the Chand Baori Stepwell. It is one of the largest water tanks in the country that is around 1200 years old. It was built by King Chanda of the Nikumbha Dynasty in 8000 BCE. The stepwell is 30 meters deep and has more than 3,500 steps. Inside the well, you can find statues of Hindu Gods.
Best time to travel: October to February
6. Bishnupur, West Bengal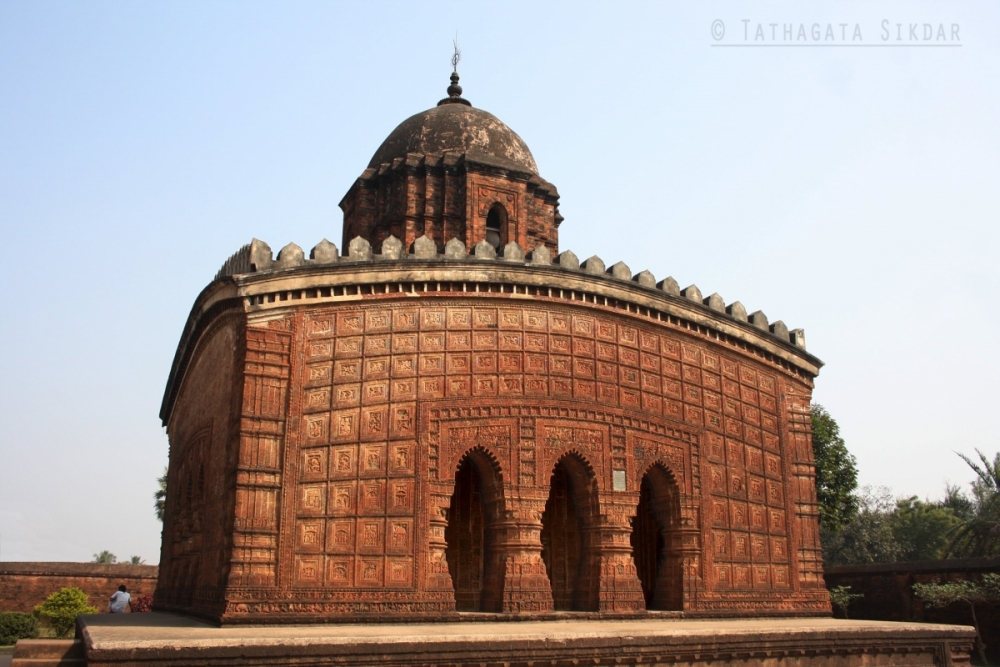 The greenery in Bishnupur appears as an emerald field. You can explore the terracotta temples here which are from the 17th and 18th centuries.  The shrines here are made of the alluvial soil that is found in the delta region of the Ganges. The temples are a blend of Oriya, Bengali, and Islamic architecture.
Best time to travel: October to March
7. Churu, Rajasthan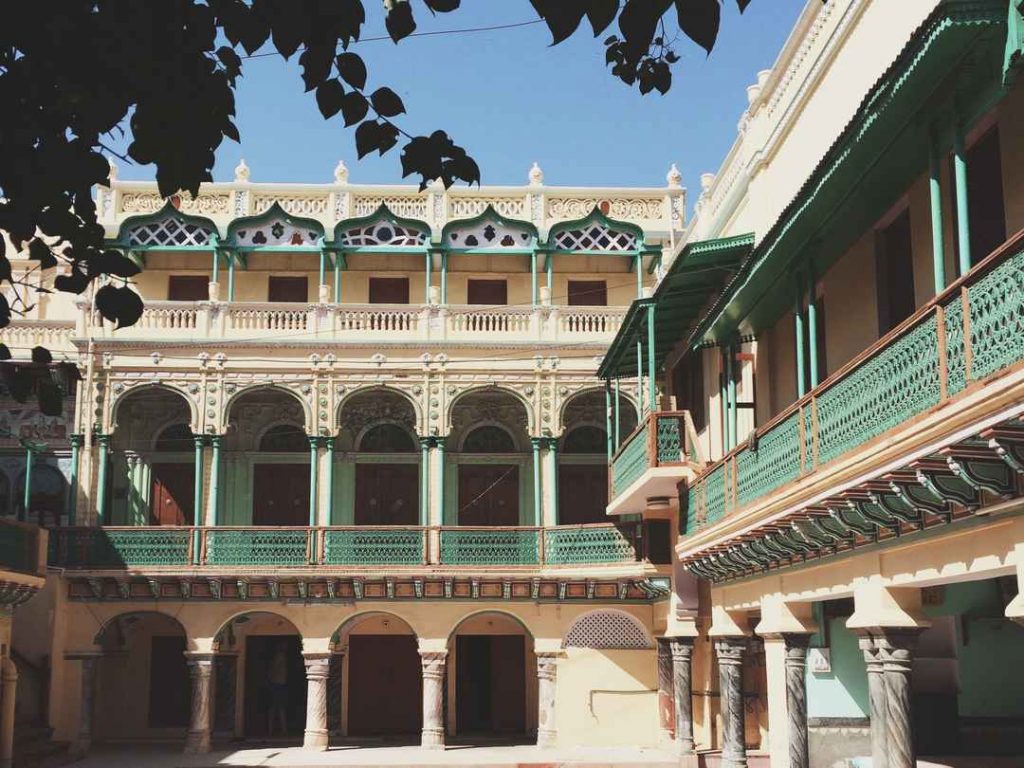 Rajasthan is quite an interesting state, and the village of Churu looks even more fascinating because of its Havelis. There are a plethora of homes here that are colorful and date back to the 1830s. The frescoes on the walls of the Havelis are something you should not miss out.
Best time to travel: November to February
8. Champaner-Pavagadh, Gujarat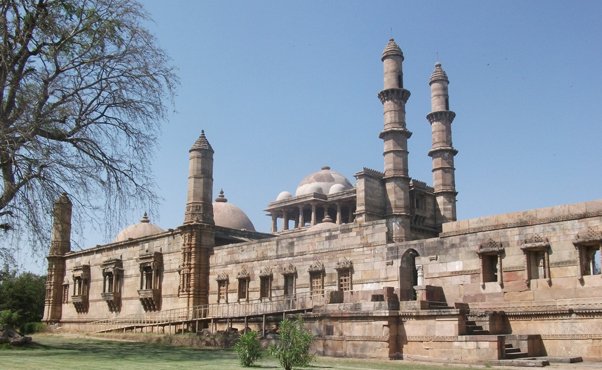 The ancient place will certainly woo the historian soul of yours. There are temples, mosques, tombs, tanks, stepwell, which are from the 16th century. The Chalcolithic site dates back to the Bronze Age.
Best time to travel: November to February
9. Badami Caves, Karnataka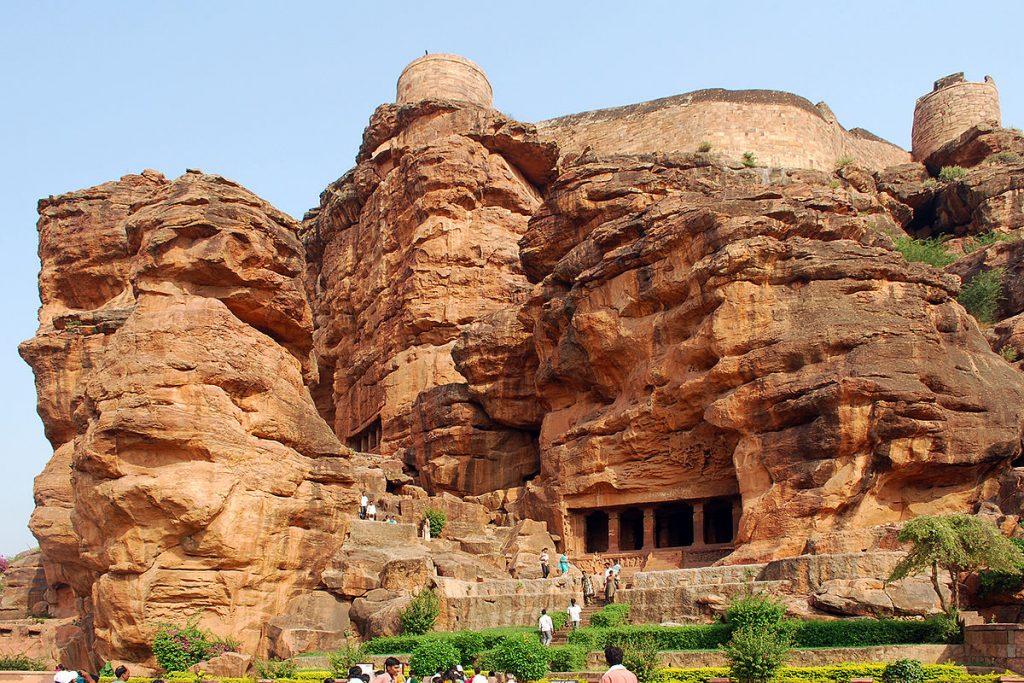 The complex of Hindu and Jain temples, Badami caves is located in Karnataka. These are rock-cut structural temples. The city was found by Pulakeshin I of the Chalukya dynasty in 540AD and later his son Kirtivarman I constructed the cave temples. Some of the caves were also constructed by Kirtivarman I's uncle, Mangalesha.
Best time to travel: October to March
10. Unakoti, Tripura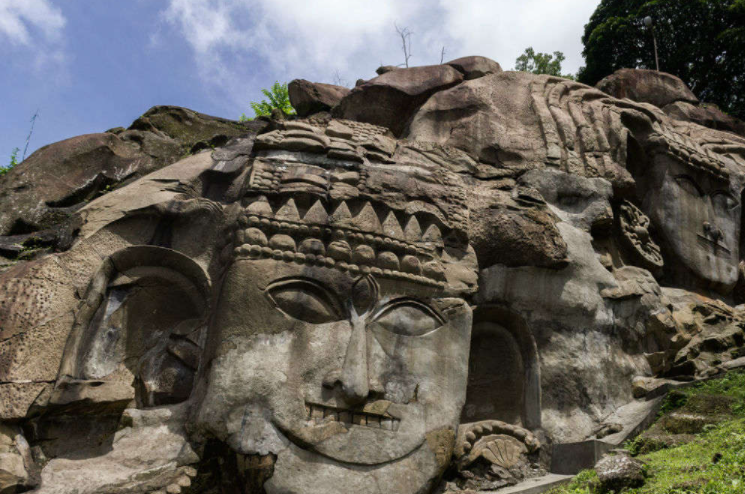 The Shaiba pilgrimage here is believed to be from the 7th and 9th centuries. You can find the Unakotiswara Kal Bhairava, which is a rock-cut carving of Lord Shiva, is 30 feet high.
Best time to travel: September to March
There are myriad palaces, religious places, forts, and caves in India that are famous for the rich history associated with them. You can also explore several of the places nearby at your convenience. To make your road trip more flexible and easier, you can take a self-drive car rental service from Revv. Choose the type of car you want and start your journey to see the several destinations and enlighten yourself with various stories about those places. The car for the self-drive car rental service can be chosen from both the Revv website or the app which promises the most convenient way of managing your travel.