Road Trips to Intriguing Unexplored Places in Rajasthan
Rajasthan literally translates to the "land of kings" and it is an apt description of a state that has a regal tradition and culture that is as much alive today as it was years ago. Just visiting the capital city of Jaipur is enough for you to travel back in time to the bygone era, and that is a consistent element seen in all areas of Rajasthan. This makes the state a paradise for travelers coming from all parts of the world, but there are some offbeat tourist destinations in Rajasthan that even the locals are not very familiar with. If you are seeking such places, then let us present to you the best of Rajasthan tourist spots that have evaded the mainstream tourist attention:
10 Best Unexplored Places to Visit in Rajasthan
1. Osian
To reach Osian, you have to travel 65 km further Jodhpur. The town is known for housing Hindu and Jain temples. In between 8th and 12th century AD, the town came into prominence for being a trade center in the Silk Route. The town was also an important pilgrimage site during the era of Gurjara Pratihara dynasty. Osian is also a popular pilgrimage site of the Oswal Jain community; however, you will only be able to see the ruins of the temples and shrines at present. One of the major attractions in the town is Sachiya Mata Temple, which is also commonly called as Osian Mata Temple. The intricate carvings and architecture of the temples are something that should be witnessed by every history buff.
Best time to travel: November to March
2. Kuchaman City
Kuchaman city is one of the largest cities in Rajasthan. The city has one of the hidden forts in Rajasthan, which is Kuchaman Fort. A few of Bollywood shooting took place in this fort. The fort is located at the top of a 1000 feet high cliff, and was constructed by the Gurjara Pratihara King. The fort now has been turned into a heritage hotel. You can do a lot of shopping for handicraft and fabrics from the vibrant bazaar that is situated underneath the fort. The other tourist attractions that can be visited in Kuchaman City include Meera Mahal, Jal Mahal, Lok Dev Temple, Ganesh Dungri, etc.
Best time to travel: October to February
3. Rusirani Village
Located at a close proximity to Jaipur, Rusirani village is one place that you must visit if you want to understand the culture of Rajasthan. This can be one of your best road trips to the unexplored places in Rajasthan. Once you are here, you can also take a tour of the Abhaneri Step Well. The green fields, attractive old temples, and hand art work in Rusirani village will enable you to get a taste of the rural culture and tradition of the state.
Best time to travel: September to November
4. Bhangar Fort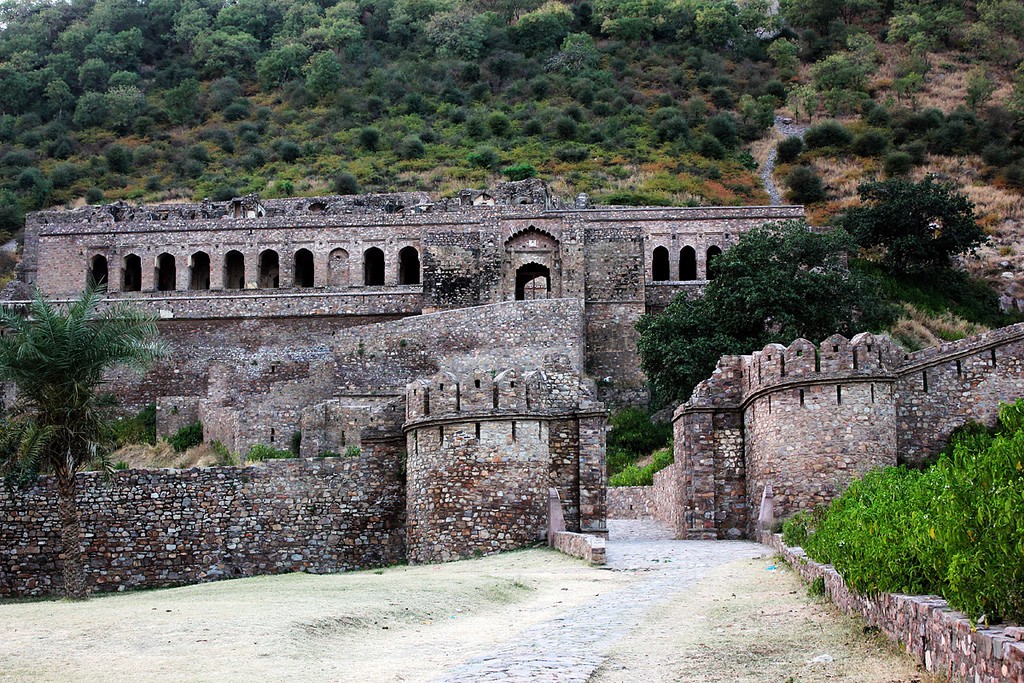 If you are on a spree to discover Rajasthan by road, you must not miss out on visiting Bhangarh Fort and add little spook to your trip. The detailed architecture of the fort is very interesting and attracts a lot of visitors. The fort was the home of Madho Singh, who was the brother of Raja Man Singh. The fort offers scenic beauty; however, is also counted among the top haunted places in the country. As per the law of the area, the opening and closing time of the fort is between sunset and sunrise. Some visitors claim that they heard peculiar sounds and even noises when they came closer to the walls of the fort during their trip to the fort.
Best time to travel: Anytime of the year
5. Kuldhara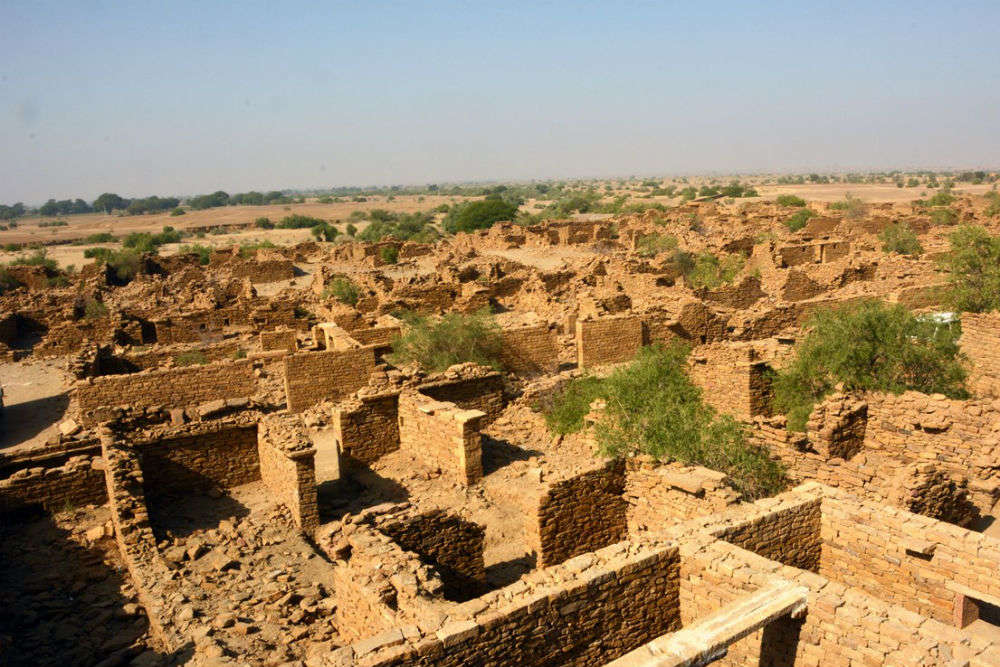 Sometimes it feels great to roam around abandoned villages. If you want to get the same feeling anytime soon, you can head to Kuldhara. This is one of the offbeat tourist destinations in Rajasthan which was established in the 13th century and inhibited by Paliwal Brahmins. The village was abandoned in the 19th century and still is in the same shape. You have to pay an entry fee of INR 50 per person if you are taking your car.
Best time to travel: October to March
6. Kheechan
You will come across Kheechan on your way from Bikaner to Jaisalmer. There is a lake in the village, and the area around it has now been converted into a bird sanctuary. Apart from spotting various birds, you can also indulge into lot of other things to do such as photography and exploring the entire village.
Best time to travel: September to March
7. Khandi
Khandi is one of the unexplored places to visit in Rajasthan by road, which you would certainly love. The fascinating attraction here you will find is Mihir Garh Fort. It is a castle that was built in the medieval period and located in a dessert territory. The view of sunset from the balcony is one of a kind experience that you will hardly get anywhere else.
Best time to travel: October to March
8. Barmer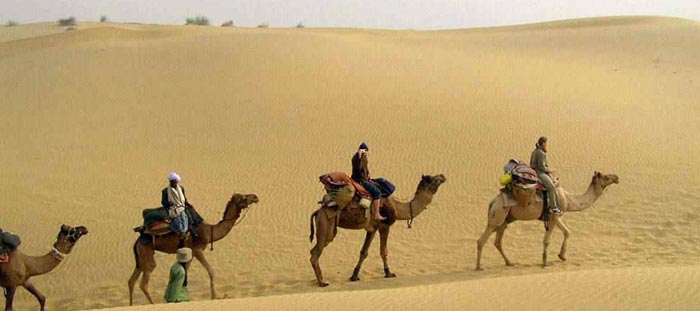 Barmer is a hidden treasure of the desert state. The mud houses here look absolutely mesmerizing, especially in the evening hours when the village lights up.
Best time to travel: November to February
9. Jawai Leopard Camp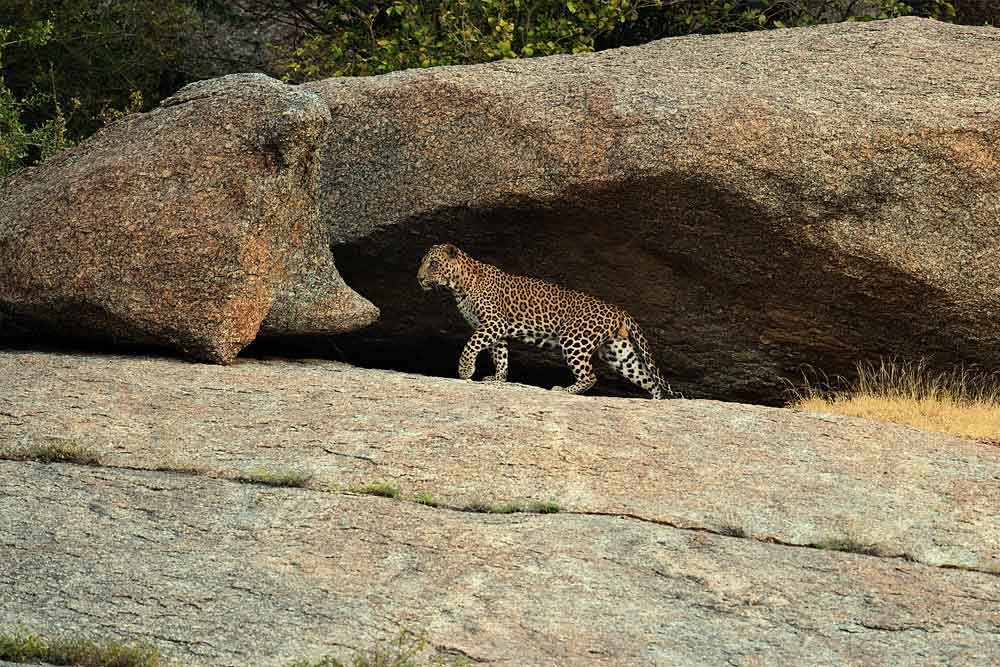 If you are fond of wildlife and would want to spot leopard in their natural habitat, you must visit Jawai Leopard Camp. You can also go for camping here and indulge into star gazing.
Best time to travel: October to April
10. Rawla Narlai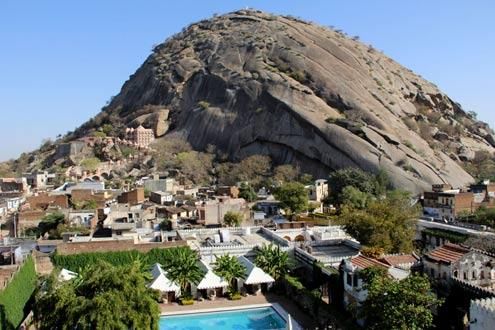 When you are in Rawla Narlai, you can experience elephants walk, horse riding, walking through forest trails, and even having a romantic candle light dinner at the step well.
Best time to travel: October to March
These somewhat obscure yet intriguing places make for a great adventure for the curious tourists who want to see some parts of the state that are not frequented by crowds. It provides a unique experience to the travelers visiting Rajasthan. For ease of travel, the travelers can utilize the car rental services by Revv for absolute comfort while maintaining the budget.