12 Unexplored Places That You Can Visit in Jaipur
Jaipur also called the Pink City, is the capital of the royal state of Rajasthan. Surrounded by the grandeur of the Marwar empire, there are amazing places in and around the Pink City which are still unexplored and away from the frills of touristy crowd. There are several offbeat places near Jaipur which you can explore once you are in Pink City and want to take a tour on the roads less travelled.
12 Offbeat places that you can visit in Jaipur:
1. Garh Ganesh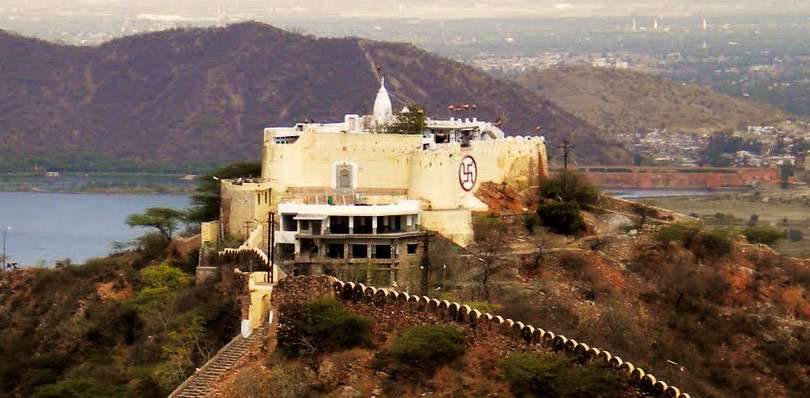 Garh Ganesh temple is one of the most unexplored places in Jaipur. Nestled on top of unknown hills of Aravalli this place remains a hard trek for old people. But the panoramic view from the top is worth the long arduous trek and you can seek blessing from Ganesh temple once you reach the top.
2. Galta Temple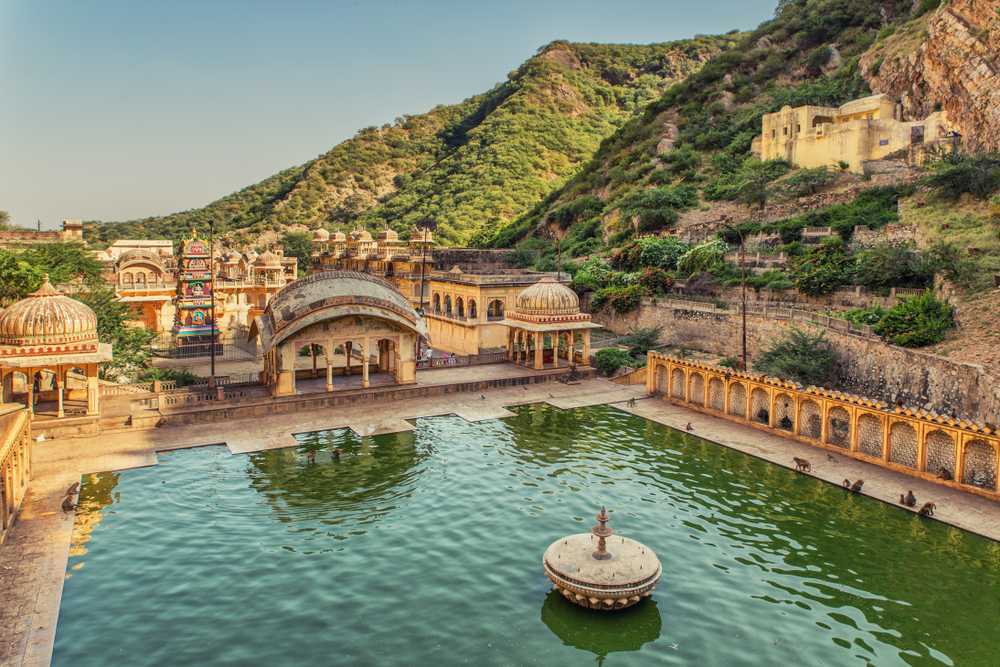 Galta temple is famous for its natural springs. Not quite a touristy location this is one of the unexplored places to visit in Jaipur. This temple was once shown in National Geographic as Monkey Temple as there are too many monkeys here. Located on Delhi-Agra highway this is a serene location on the mountains. You can climb up to reach the Galta Ji Temple and descend down to get inside temple. One of the best unexplored places near Jaipur it also has a holy pond.
3. Chulgiri Jain Temple
A beautiful Jain temple surrounded by Aravallis this is one of the offbeat places in Jaipur. Located on Delhi Agra highway this is a beautiful place. To climb up the temple there are around one thousand stairs up to the temple. Explore the wildlife around and enjoy the beauty of this serene place far away from the crowds.
4. Chandlai Lake
A beautiful lake visited by migratory birds in winter, this is one of the hidden places to visit in Jaipur. Bird watchers and explorers love the beauty of Chandlai Lake. Chandlai Lake is on the Tonk Road on Kota-Jaipur Highway. Located on the outskirts of the city a trip to this lake will be an unique experience in Jaipur. You can also view the rustic lifestyle of Jaipur here.
5. Amer Sagar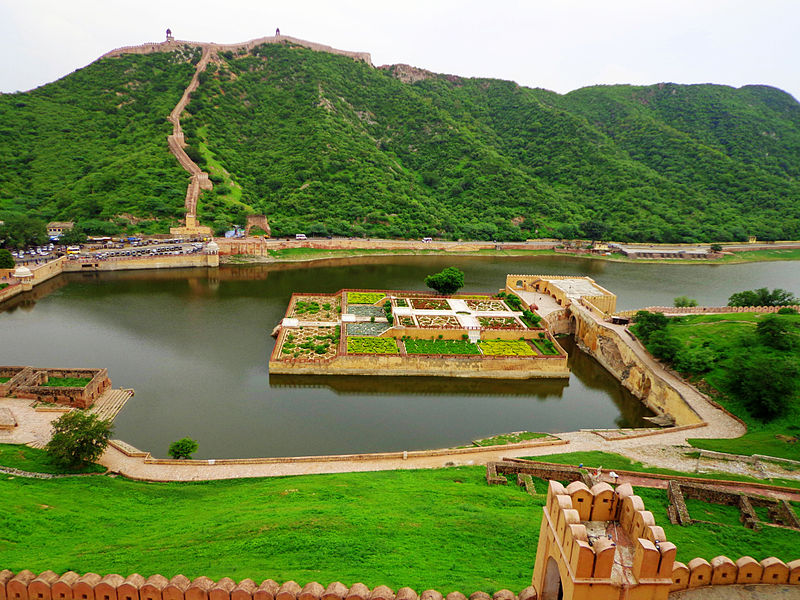 If you are looking for best offbeat things to do in Jaipur then you can visit Amer Sagar. This is a 17th century lake that supplied water to Amer and Jaigarh forts. This is situated near Amer Fort between Kheri Gate and the Anokhi Museum. The best time to visit this place is during monsoon season as the weather is relaxed and you get amazing views.
6. Kanota Dam
Kanota Dam is one of the most beautiful places in Jaipur. It is located 15 km away from Jaipur and gives a beautiful view during the monsoons. If you are looking for good landscape photography then this is the perfect place for all tourists.
7. Sambhar Lake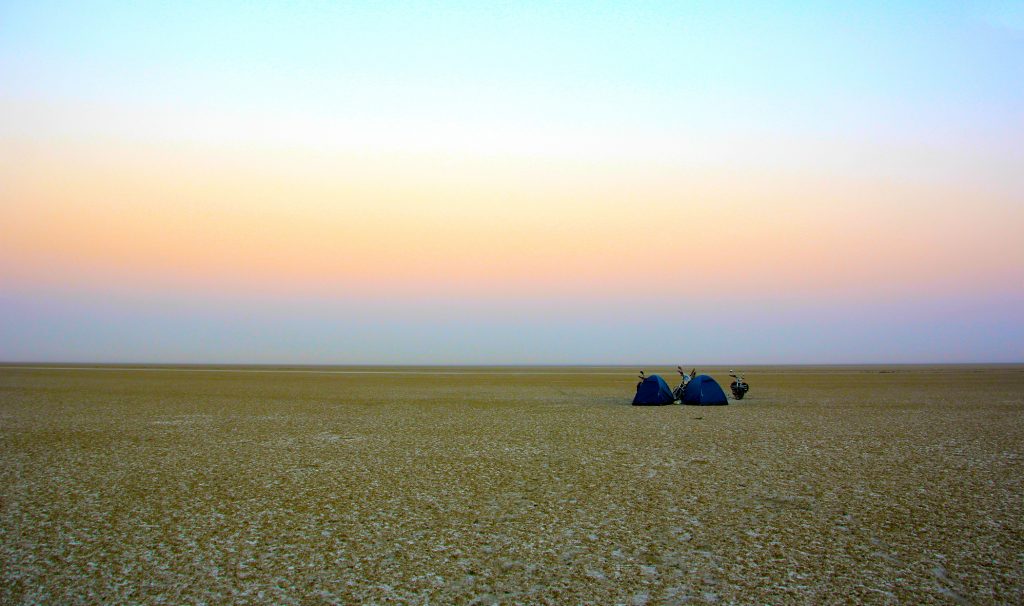 Sambhar Lake is the largest saline lake in India. It is noted for its salt production. Nestled amidst white sand desert a trip to Sambhar Lake makes you feel you are in Rann of Kutch. You can visit this place from October to March.
8. Abhaneri
Abhaneri is a historical town located almost 95 kms from Jaipur. Abhaneri has ancient step wells that are famous all over. The Chand Baori of Abhaneri is considered as one of the most famed Step well of India. The stepwells were used in these drought infested regions of Aravalli for water conservation.
9. Nahargarh Biologocal Park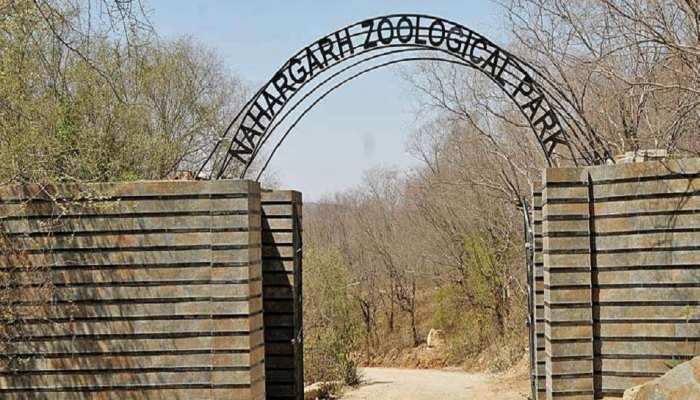 Nahargarh Biological Park is the place for wildlife lovers who visit Jaipur. Home to the majestic lions and tigers, you can also see 200 different species of birds and also 450 different species of wildlife. The park is located on the Jaipur-Delhi highway. Spread across an area that is about 7.2 sq. km it has forests, lakes and dams and wildlife.
10. Bird Park
Bird Park is a new heritage of the Waterworks Museum located in Jaipur. Situated on a part of Dravyavati river rejuvenation project, the bird park aims to attract bird lovers from all over the world to Jaipur. The green deciduous forests are the ideal location for you wildlife and landscape photography. One of the most serene locations that is close to Jaipur.
11. Samodh Temple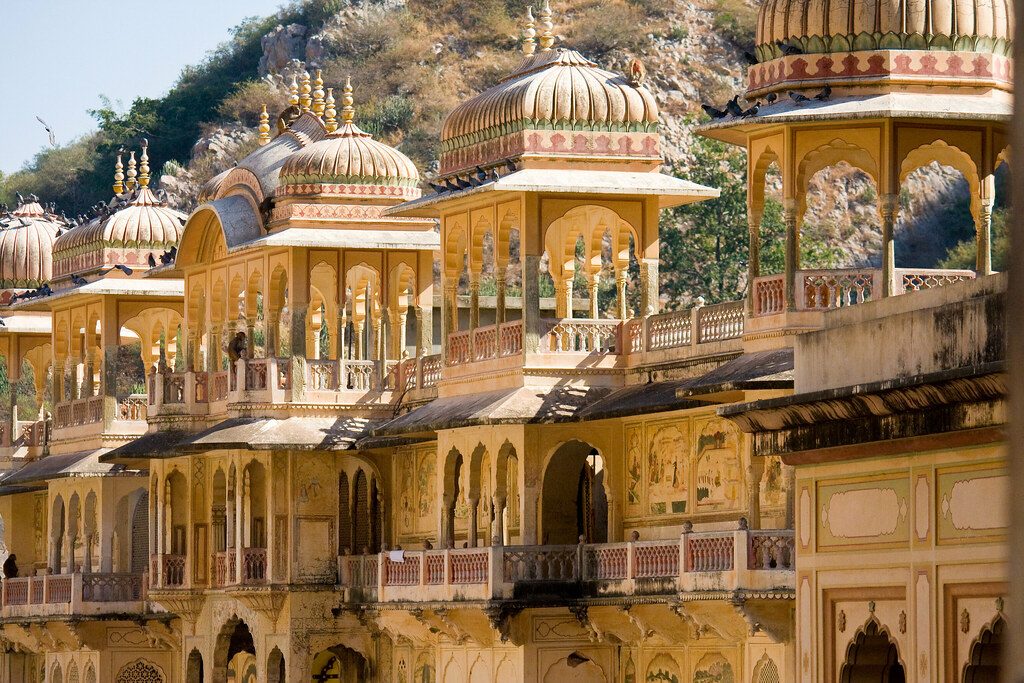 Samodh Temple, the temple of Veer Hanumanji is one of the unique spiritual places in Jaipur that is visited by pilgrims. One of the much-revered places it is visited by thousands of devotees to seek glimpse of Hanumanji. The temple located in chomu region that is approximately 45 kilometers away is located on the top of hill. Shri Veer Hanuman Samod Temple is also called the Shri Samod Balaji temple. The trek is a little long but after climbing up you will get a beautiful view of the surrounding city. The area is flanked by monkeys.
12. Akshardham Temple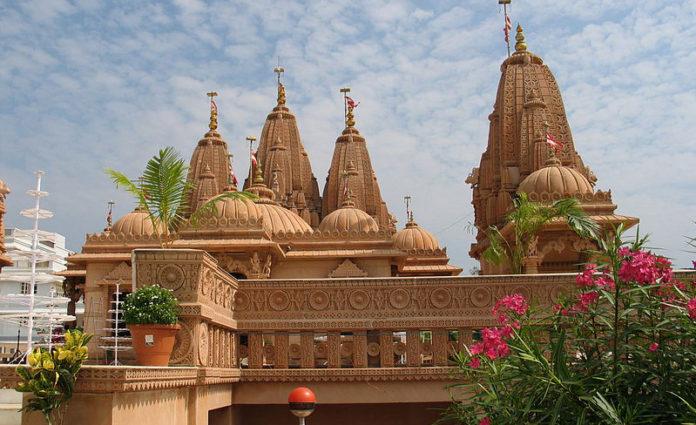 Akshardhaam Temple also known as the Swami Narayan Temple is built for the Hindu God 'Narayan Akshardham' . Grand majestic architecture, magnificent idols in the temple, exquisite sculptures, and murals make this one of the most beautiful temples around. This is situated in vaishali nagar in Jaipur. The dense wilderness adds to the unique beauty and serenity.
If you are in Jaipur and you want to take an off route to the unexplored places then book Revv car rental in Jaipur and explore the beautiful locations in and around the Pink City of India.