15 Unexplored Places to Visit Near Pune For Your Happy Weekend
Pune attracts many people from across the country as an upcoming hub for IT sector. Apart from the IT sector, this city is also frequented by travel enthusiasts. While we think about a tour in the Pune city, we mostly consider visiting Shanivar Wada, Aga Khan Palace, Sinhagad Fort, etc. But there are so many unexplore places to visit near Pune that we can choose to explore. If you would like to visit these less frequented or unexplored places in and around the city, then here are some options for you.
15 Offbeat Places Around Pune with Pictures
Gardens and Parks in Pune:
1. Baner-Pashan Biodiversity Park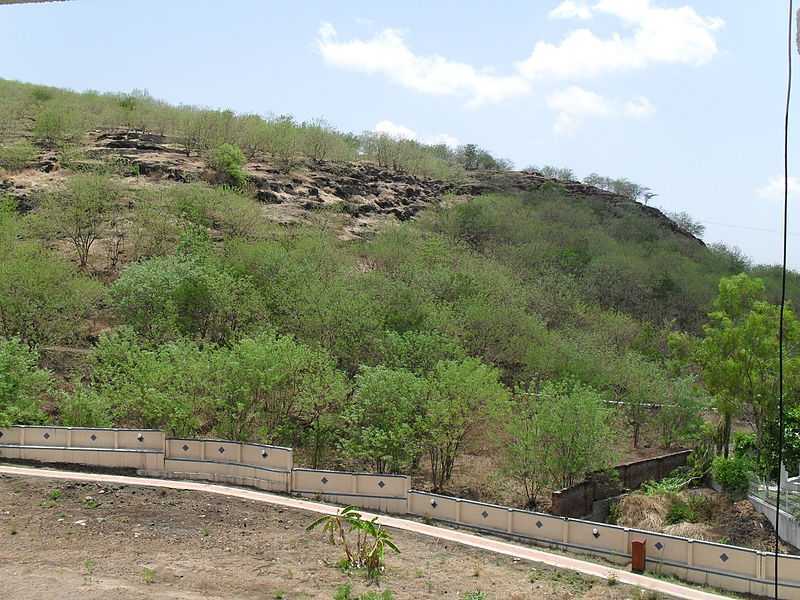 The development of this 500 acre proposed park is still going on. The aim of building this park is to protect the biodiversity around Baner Hill and Pashan Hill. You can trek or meditate in this park, which is free from the bustle of the city and in complete solitude.
2. Gram Sanskruti Udyan Village Park
Considered as one of the best unexplored places in Pune city, Gram Sanskruti Udyan Village Park will get you a glimpse of the rural life of Maharashtra. This wonderful place is perfect to take your kids on a weekend educational tour and show them water wells, over 700 sculptures, animals and farms.
3. Pune Okayama Friendship Garden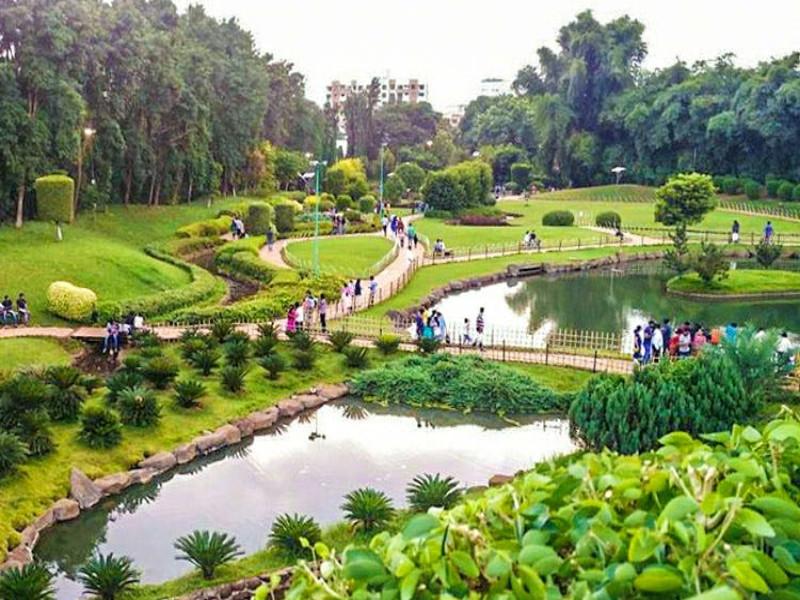 Also known as Pu La Deshpande Garden, this garden is spread over 10 acres of land and pays homage to 300-year old Okayama Korakuen Garden, one of the Three Great gardens of Japan.
4. Major Pradeep Tathawad Udyan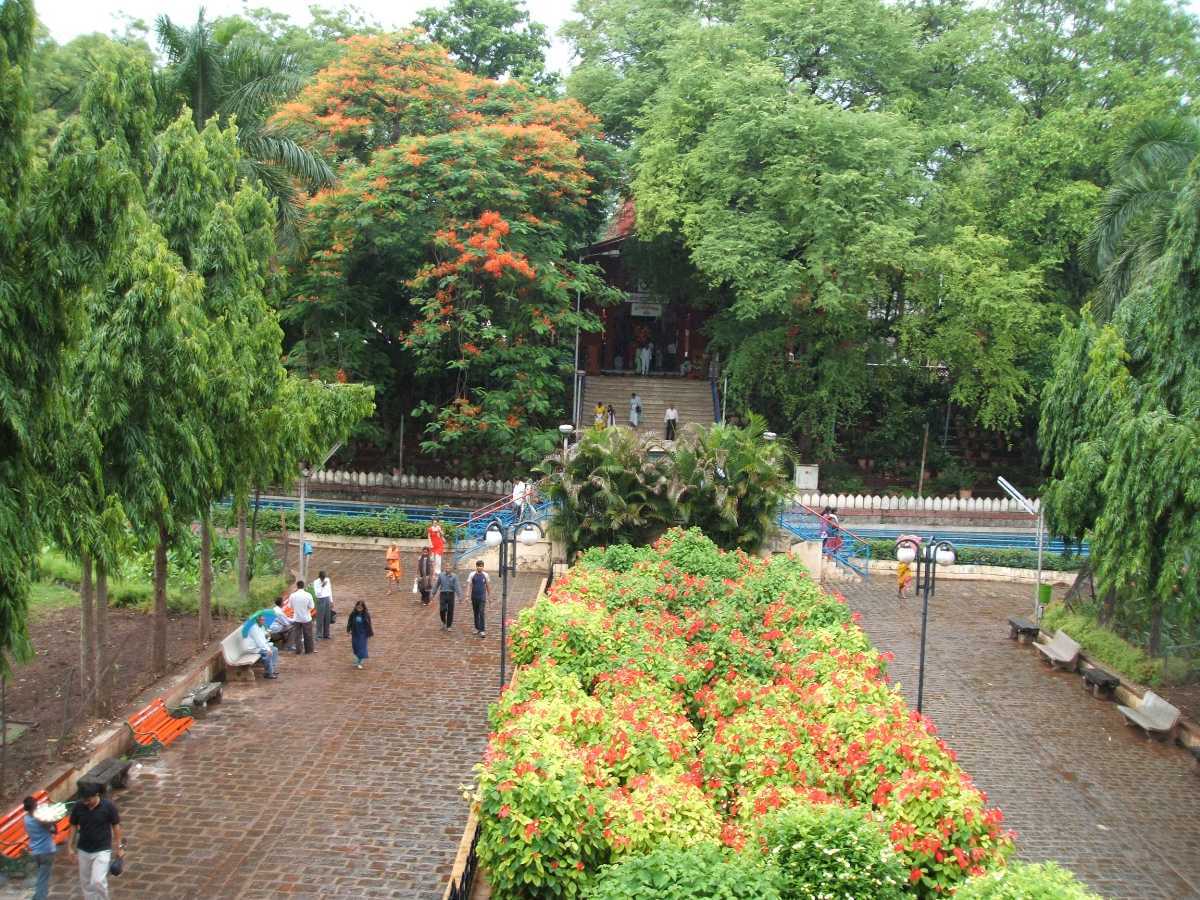 This park was built in honour of Major Pradeep Tathawade, a martyr who lost his life fighting against militants in Poonch district of Jammu in June 2000. Spread over 2.75 acres of land, this place is perfect for picnic or jogging.
5. Victoria Gardens or Jijamata Udyan
This park is known by many names, like Victoria Gardens, Rani Bagh, and Veermata Jijabai Bhonsle Udyan. Spread over 48 acres of land, you will find small houses (chawls) in this garden. While you are here, you can also visit Mumbai Zoological Park and Bhau Daji Lad Museum.
Lakes and Rivers near Pune:
6. Pashan Lake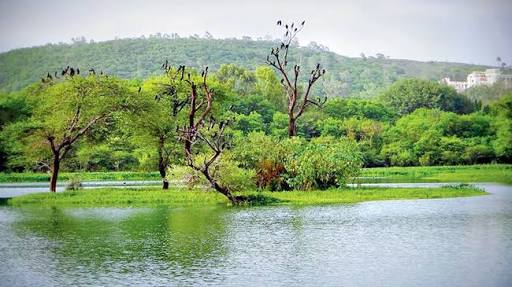 This is one of the unexplored places in Pune which you can visit both in summer and winter season. The greenery around the lake is soothing to the eyes, and you can spend long hours here. You can also take a stroll along the 300 metres nature trail here.
7. Shirota Lake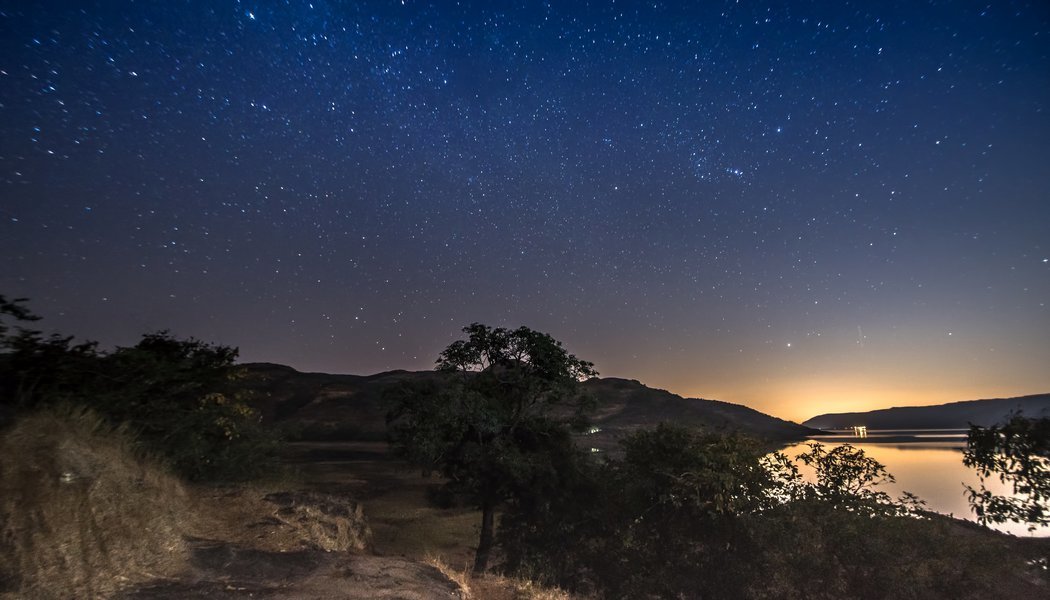 This lake is located in the outskirts of the city, but is a true weekend escape for the nature lovers. You can go for treks in the nearby areas, indulge into some exciting outdoor activities, and later in the day settle for camping.
Distance from Pune: 74 km
8. River Kundalika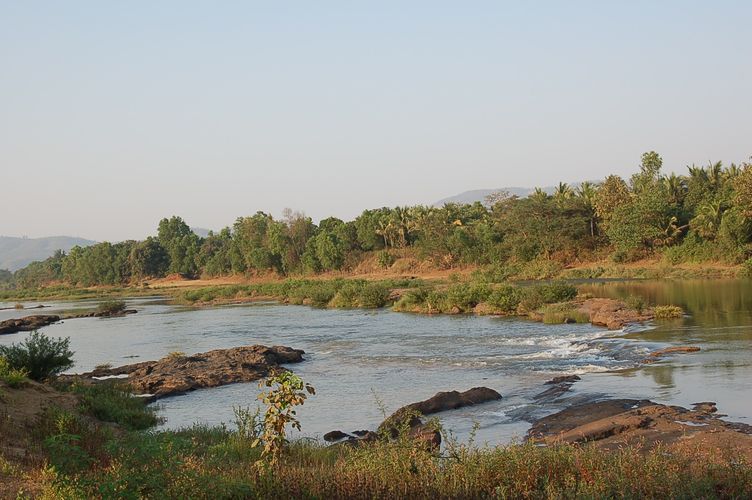 Pristine water, cool breeze, green valley you can experience all of these elements when you visit River Kundalika. This is an apt place for camping.
9. Katraj Lake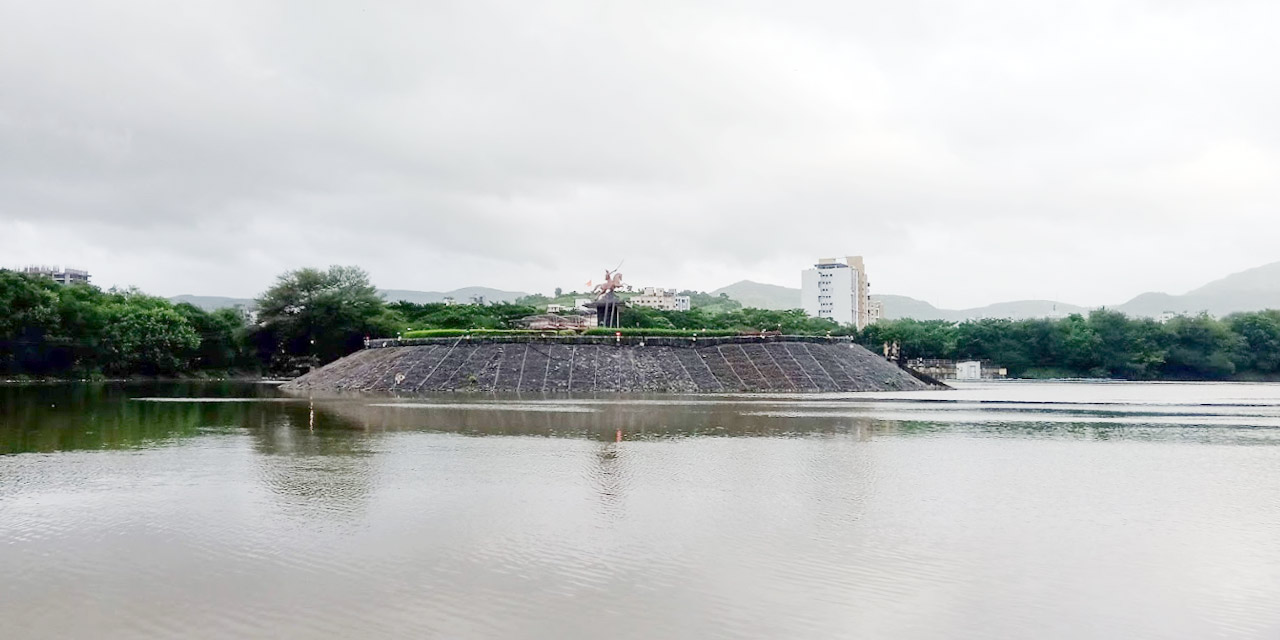 A part of the Rajiv Gandhi Zoological Park, this lake is spread over 42 acres of land. During the Peshwa period in the 18th century, this lake served as the main source of water supply in the region. You can also visit the small island in the middle of this artificial reservoir via a boat, where you can see the statue of Shivaji Maharaj.
10. Mastani Lake
Also known as Mastani Talav, this lake has a historic connection. It is said that, Peshwa Bajirao I and wife Mastani often used to visit this lake. Apart from this, the lake was also the source of water for nearby villages during the 18th century.
Famous Forts near Pune:
11. Malhargad Fort
Named after the Hindu deity Malhargad, this fort can be reached in an hour or so. This fort is also the right option for the novice trekkers. One has to start the trek from Sonori village.
Distance from Pune: 30 km
12. Purandar Fort
Shivaji's son- Sambhaji was born in this fort. What makes this fort different from many other forts is its two storeys. The upper storey is called Balekilla and the lower is called Machi.
Distance from Pune: 50 km
13. Visapur Fort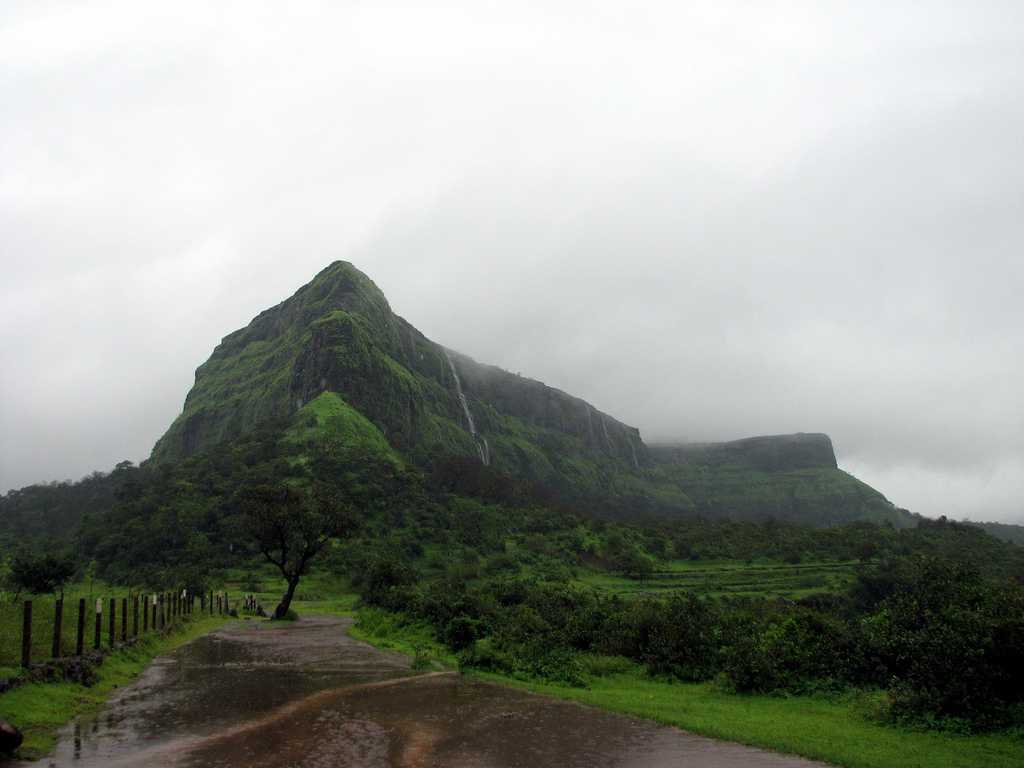 This fort is surrounded by a huge plateau, lush greenery, and beautiful mountains of Khandala. The fort looks even more attractive during the monsoon season.
Distance from Pune: 75 km
14. Tunga Fort
This fort can be explored by expert trekkers. One has to climb 1,200 feet to reach the fort.
Distance from Pune: 90 km
15. Ghangad Fort
If trekking as well as camping is your plan for the upcoming weekend, you can choose Ghangad fort. The destination is a favorite for the trekkers who also prefer camping. Some places where you can visit while you are in Ghangad fort are the temple of the Goddess 'Garjai', the original fortifications, the caves, etc.
Distance from Pune: 101 km
Pune is a city where you will get an endless choice for destinations, and you can choose the one fitting your interest and inclination. Many of the places that have been included in this list are often overlooked by the regular tourists and therefore these remain mostly secluded although you may find some people visiting these. The best part of it is that you don't need to spend hours surrounded by crowds of tourists and stand in long queues to gain entrance. With the upcoming weekend, and a host of places to visit, nothing stands in the way for you to go out and have fun.