Get Jaw-Droppingly Surprised by Visiting The Incredible Wonders of India
The universe is incredible, and we all have seen some surprising wonders of it at different times. Whether it's the Great Canyon, the Amazon Rainforest, or the Red Sea. But do you know your own country has some of these astonishing natural wonders as well? Yes, you'll be surprised to know and explore some very astonishing natural wonders in our country which have been in existence since times immemorial. So, how about taking road trips in India to explore these locations up, close, and personal?!
Top things to remember when touring in India! 
Now you're off to explore the natural wonders of India. You definitely won't want anything to go wrong during your journey. So, better keep these things in mind for a wonderful experience and a perfect tour.
Best time to tour India — India is absolutely welcoming all throughout the year. But if you want to explore the natural wonders of this country, do plan a trip between October to March as it's the best time to travel in this country.
Things to do in India — Apart from admiring the surprising natural wonders of the country, there are lots of things to do near the tourist attractions in India like:
Sightseeing 
Adventurous activities 
Heritage tours 
Wildlife exploration 
Religious tours 
Visit the most alluring natural wonders of India via road trips!
If you want to view the unique natural places of India and admire the blessings of nature, then do head to all these locations to fuel your wanderlust.
1. Amarnath Cave, J&K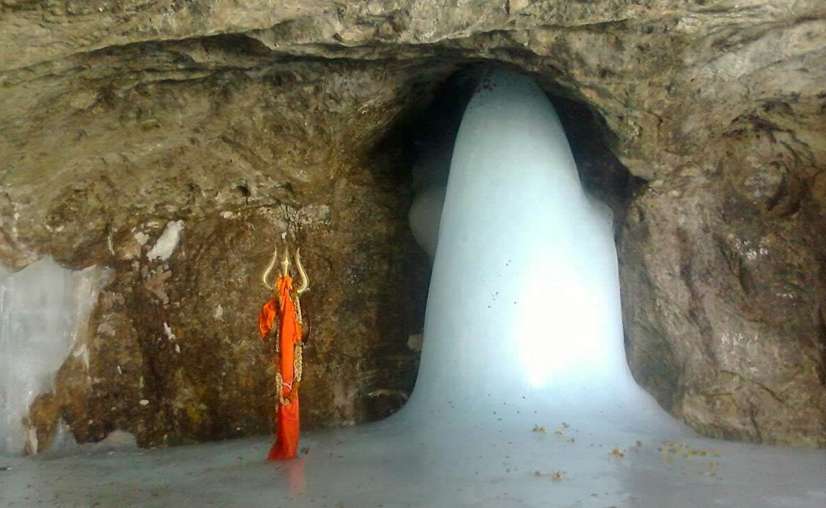 The Amarnath Cave, J&K is situated at a height of 3,888 metres from Srinagar. It's a prominent Hindu pilgrimage place and is visited throughout the year by lakhs of devotees. But the most astonishing feature of this cave is that it is around 5000 years old. Another surprising factor of the cave that makes it a must visit place is the ice Shiva-lingam which is formed due to ice stalagmite in these caves. 
2. Balancing Rock, Mahabalipuram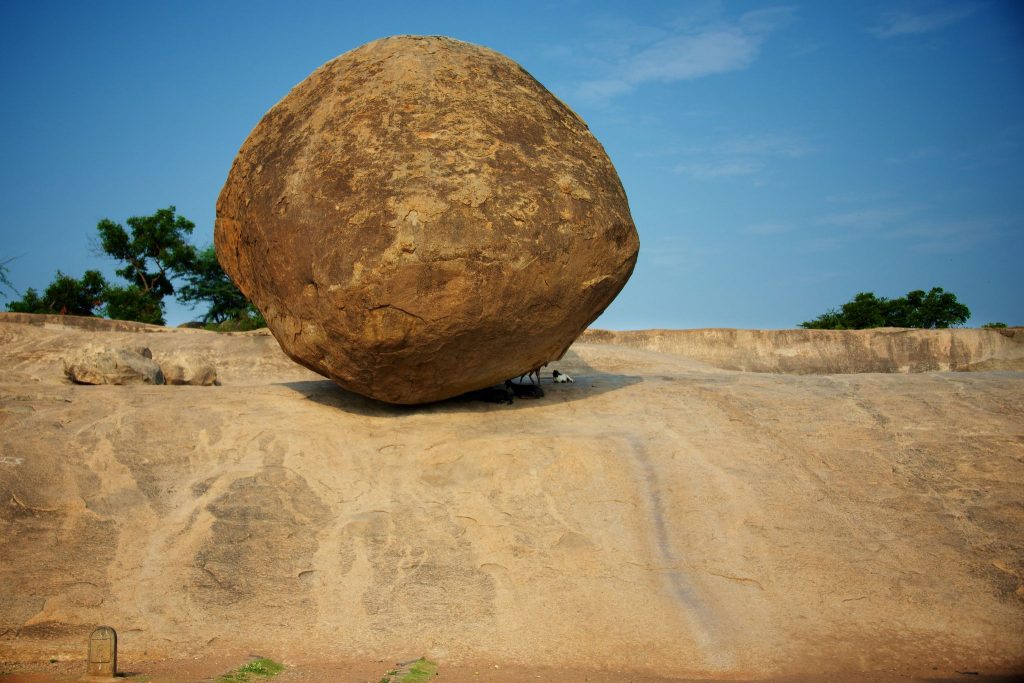 Have you ever seen a huge rock on a steep hill staying firm and rooted at its place? Well, that is what you will see when you head to view the Balancing Rock, Mahabalipuram. It's a 20 feet high and 5 meters wide rock that's actually resting on a slippery slope of a hill. But the fact that it doesn't roll down makes it an intriguing site. And you'll be stunned to know that this rock has been in its perfect position since centuries.
3. Loktak Lake, Manipur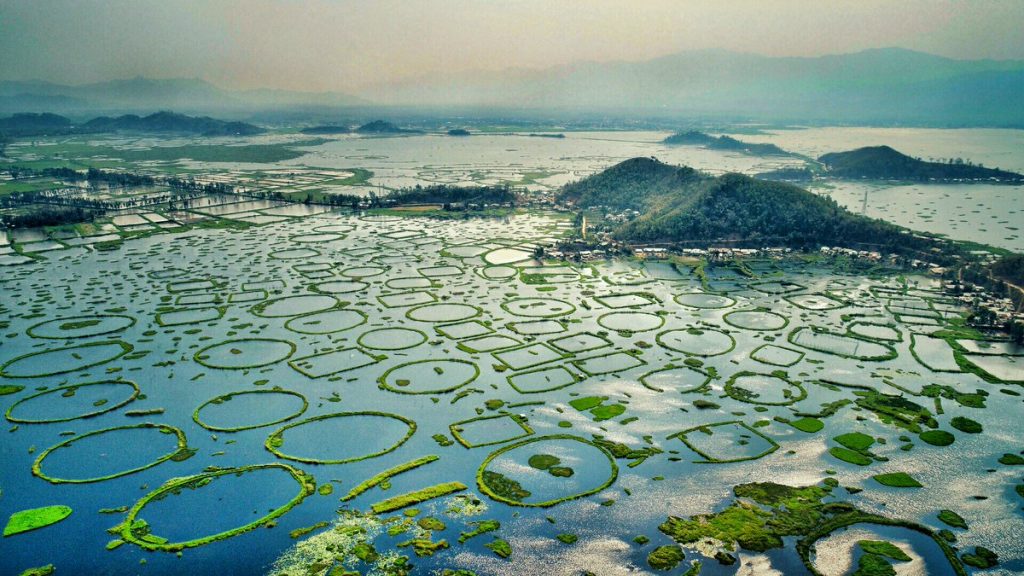 What if we said you can actually see islands floating on a lake? Yes, you can get this incredible experience of your life by visiting the Loktak Lake, Manipur. The only floating lake of the world has its incredible flora and fauna (around 223 species of aquatic plants, 425 animal species, and 57 types of water birds) floating in the form of "phumdis" (heterogenous mass of soil and organic matter along with flora and also housing the fauna) exclusively at the Bishnupur District of Manipur.
4. Lonar Crater Lake, Maharashtra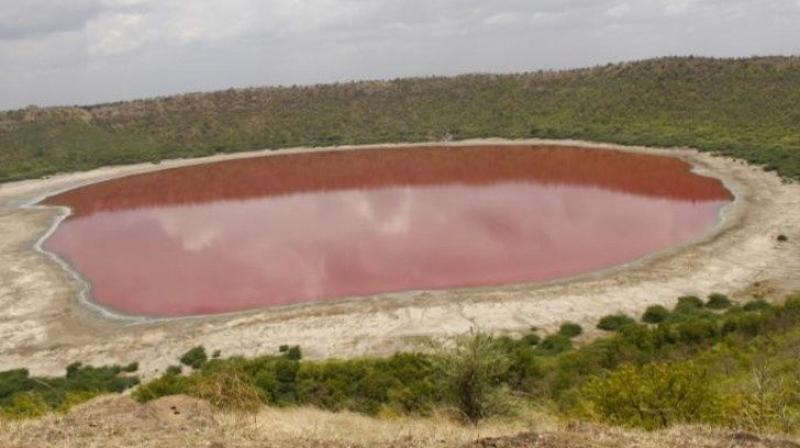 Do you know that India prides itself in having the third largest crater in the world? Yes, the Lonar Crater Lake, Maharashtra is a 52,000 years old crater that is 1.8 kilometres wide and 137 meters deep. This bowl-shaped crater also has a large amount of alkaline and salt in it which makes this formation even more interesting and exclusive.
5. Magnetic Hill, Ladakh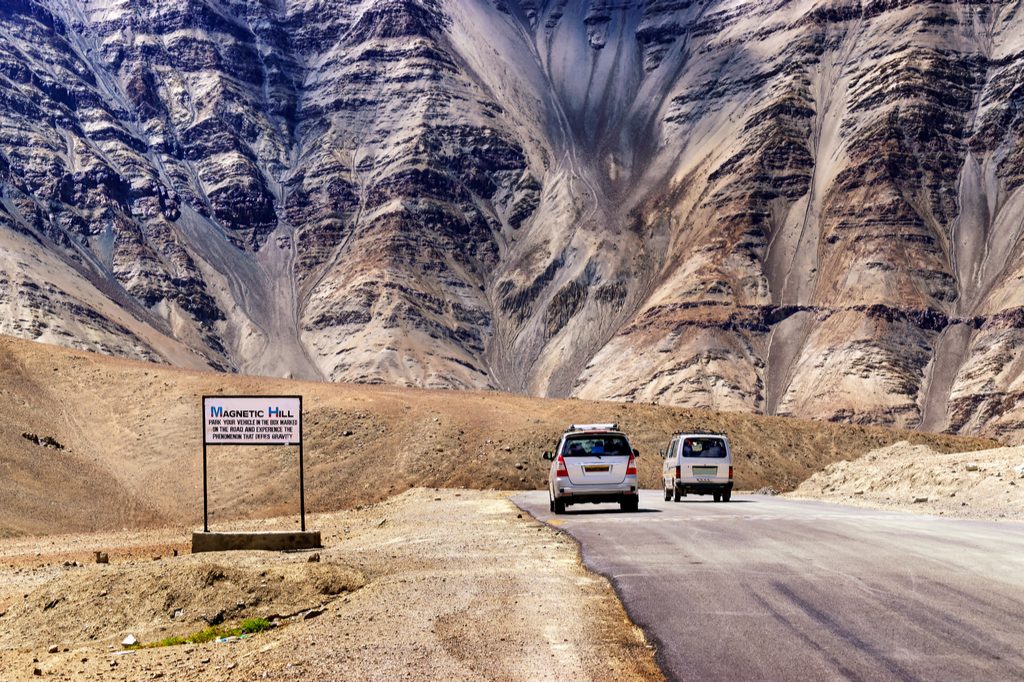 Ladakh is definitely one of the adventurous places in India. But the magnetic hill in this destination is truly intriguing and interesting. Do you know why? Because the vehicle which is left in neutral mode on a slope of this hill gets pushed in the upward direction against the law of gravity and doesn't move downwards. Strange isn't it? Wait until you check it yourself.
6. Valley of Flowers, Uttarakhand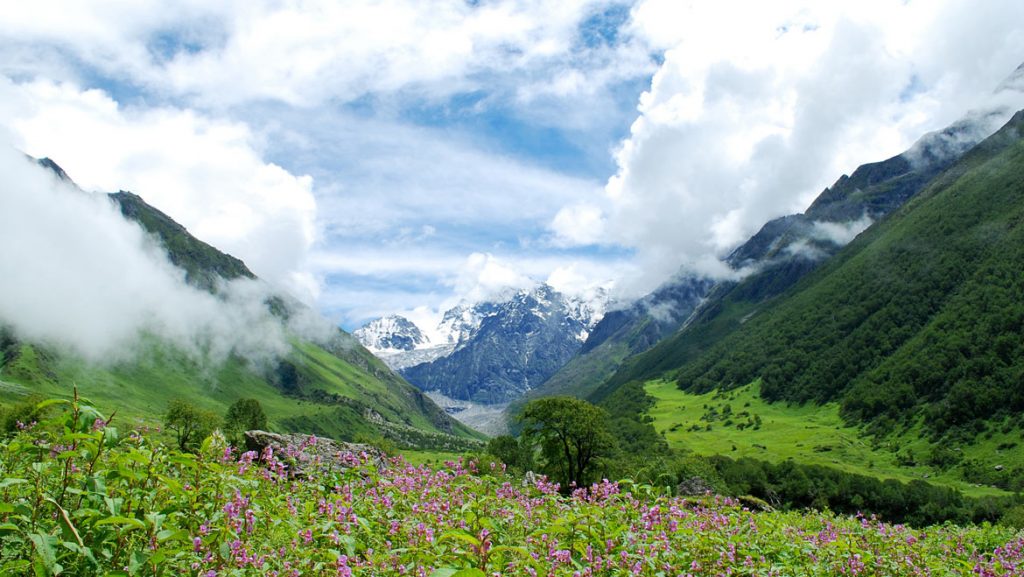 One of the most adorable and astounding natural landscapes in India — the Valley of Flowers is another naturally blessed location that you would admire whole-heartedly. The rich and phenomenal flora and fauna of this Valley of flowers is totally a breathtakingly beautiful site, but the fact that it lies 3,658 meters above the sea level makes it a wonder.
7. Living Root Bridges, Meghalaya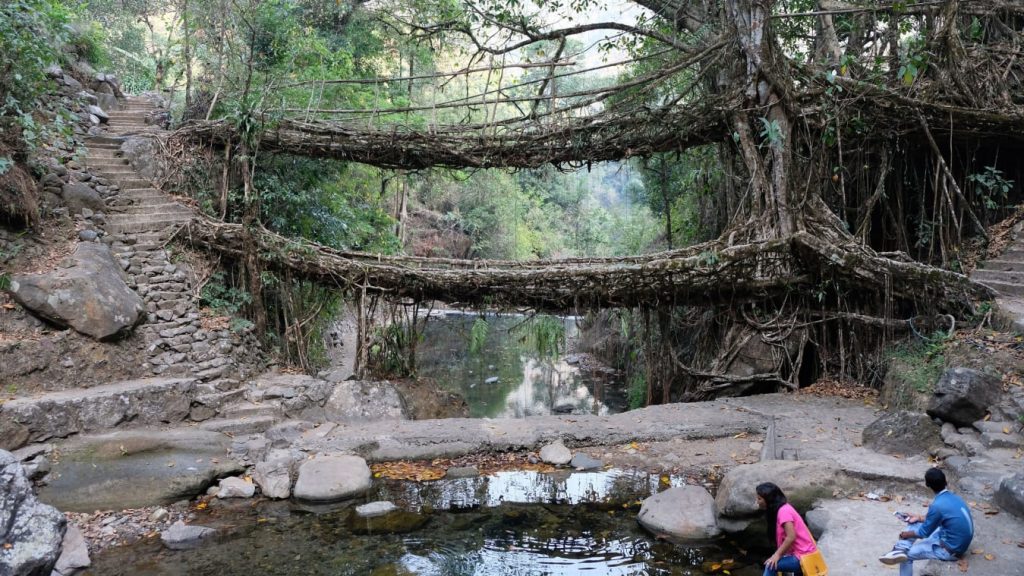 What if we told you that in this age of cement and bricks, we have strong bridges made of living roots? Strange, isn't it? But, it is the truth. When you reach Meghalaya, you'll find that the Living Root Bridge is has existed in the Cherrapunji district for the last 500 years. Yes, these roots are of rubber tree and bonded by betel nut tea trunks by the tribe residing in this destination. Since it's over the river, this fact makes this bridge even more intriguing and interesting.
8. Chandipur Beach, Odisha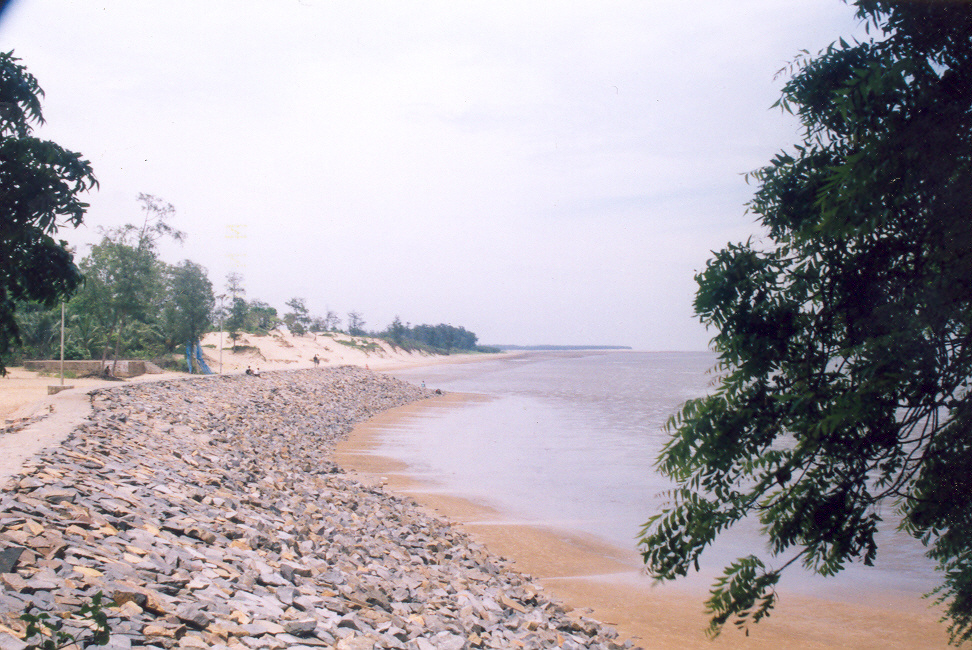 One of the most amazing places to visit in Odisha is the Chandipur Beach. Rightly called as the Hide and Seek Beach, the sea water of this beach recedes for upto 5 kilometres leaving behind only sand and trees. The same sea water is visible after some time in its full glory. Well, that is what makes this beach a truly remarkable destination to visit and explore.
9. Marble Rocks, Jabalpur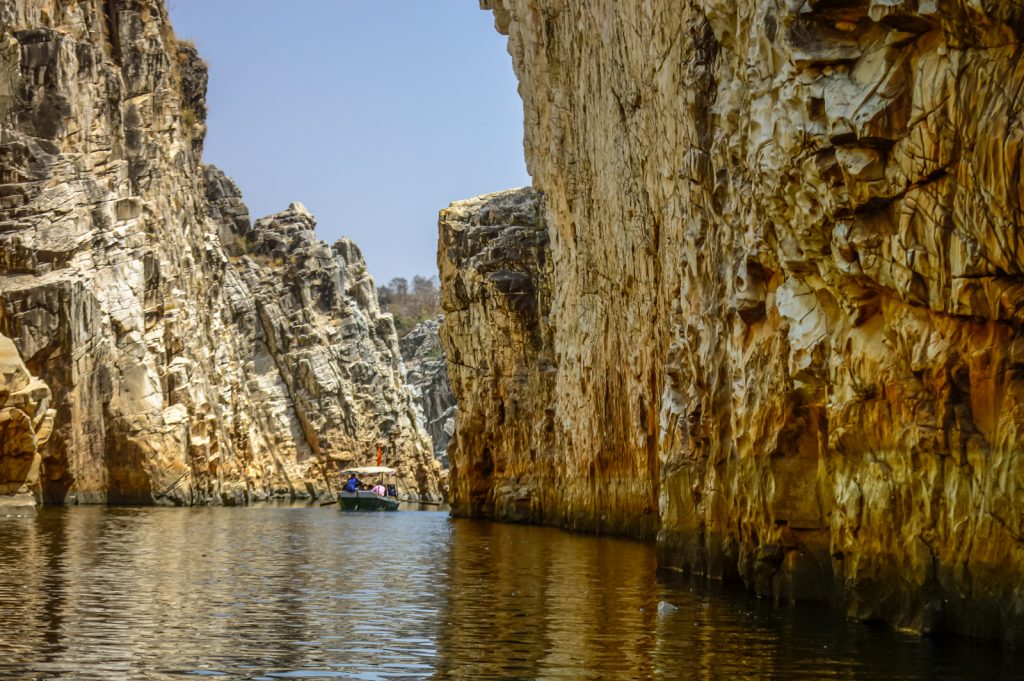 Jabalpur in Madhya Pradesh prides in having these spectacular marble rocks which are 100 feet high and are said to be carved by the Narmada River. These rocks are truly a wonderful site to catch; especially when the sunlight makes them gleam even more.
10. Belum Caves, Andhra Pradesh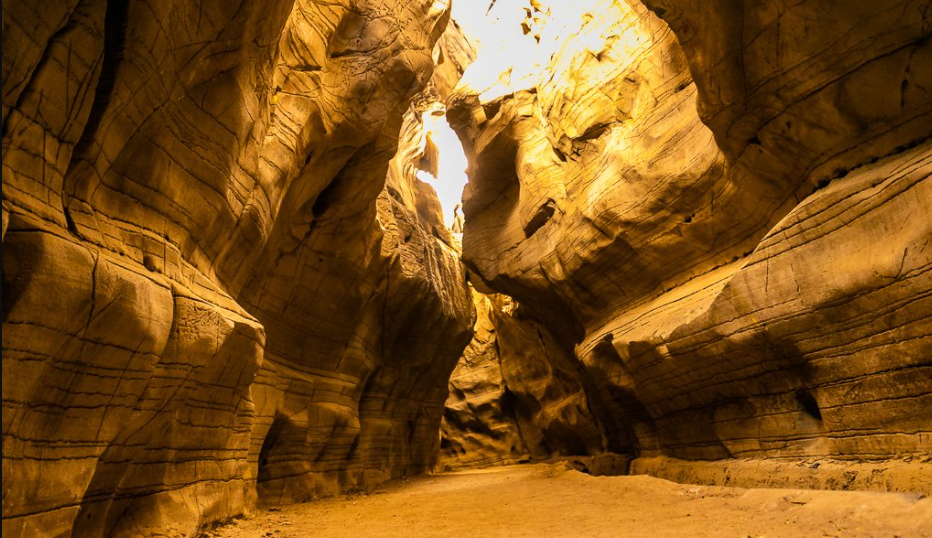 The second largest caves of India – Belum Caves — is said to be in existence for millions of years. Built by rare black limestone, this cave is around 10,594 feet long and consists of water galleries and sink holes apart from sculptures in it – a sight and site full of wonder – don't you agree?
We are sure you are super impressed by these rare and astounding natural wonders of India. Don't be surprised if we say there are more. Yes, you should even view the Barren Islands in Andaman having erupting lava till date, Tirumala to view the Natural Arch that was created by nature around 2.5 million years ago, the strange hexagon shaped rocks at the St. Mary's Island in Karnataka, and the incredible salt marshes at the Rann of Kutch in Gujarat. And since you are travelling to diverse locations, opting for self-drive cars on rent from Revv to these locations is the best way to commute across all these wonderful places.