14 Best Weekend Getaways from Kolkata
Kolkata is one of the popular metro cities in India which is known for art, culture and business. Indeed the city is considered as the largest commercial and tourism hub of eastern India. There are places near Kolkata for a weekend trip that give you a chance to witness some of the enchanting and mesmerizing destinations. Let's drive to some of the best places to visit near Kolkata on the weekend.
Best Weekend Holiday Places near Kolkata
1. Sunderbans
Being in Kolkata, you get the opportunity to witness the thickest Mangrove forest in the world and the largest delta on the planet, the Sunderbans. The sight of Royal Bengal tigers is something you should not miss. Sunderbans is most nearest place to visit from kolkata
Distance from Kolkata: 109 km
2. Bakkhali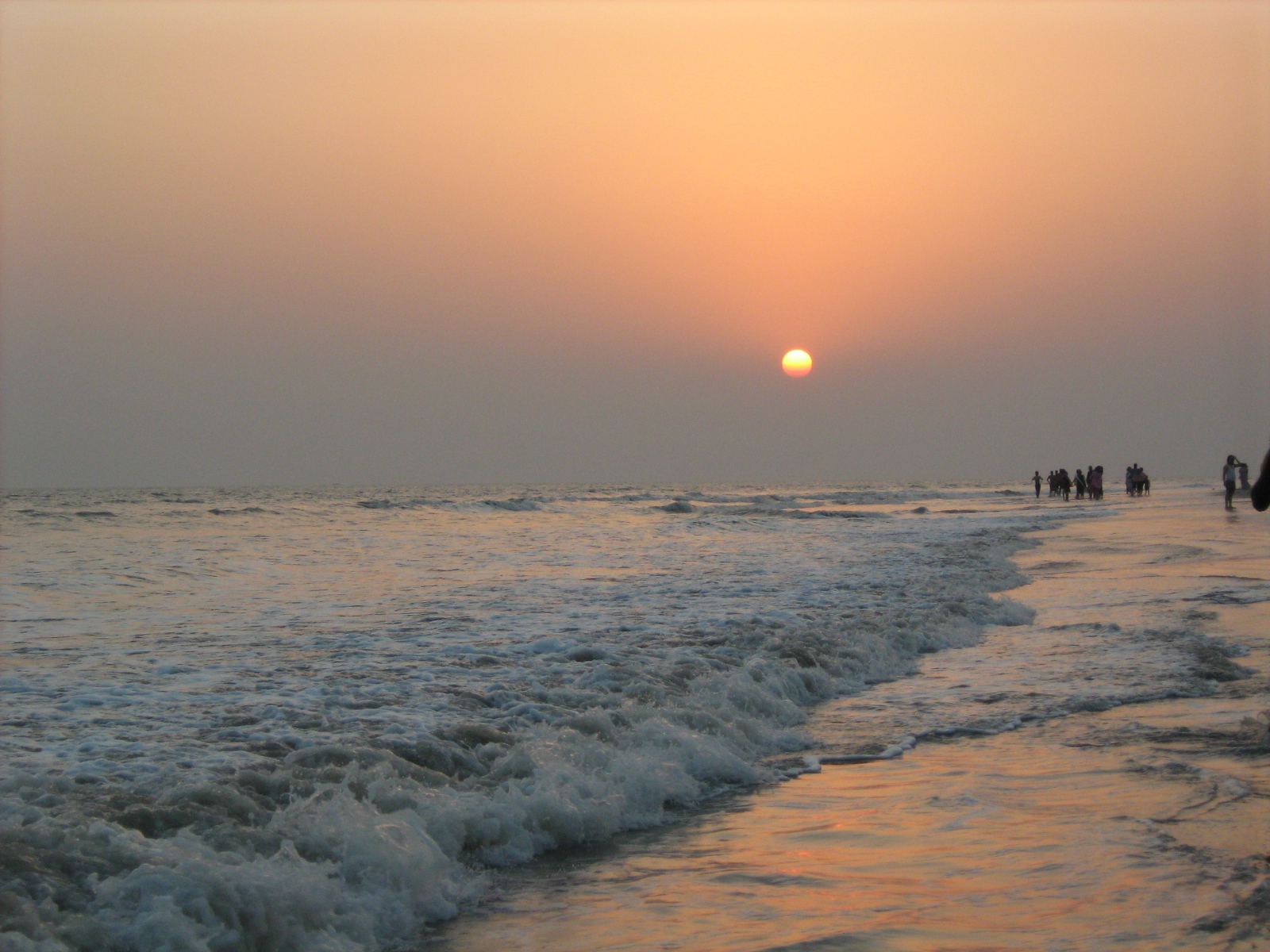 If you ever feel like going to the countryside near Kolkata, you should choose Bakkhali. The thick forest around the beach will truly give you the solace you are looking for.
Distance from Kolkata: 132 km
3. Mayapur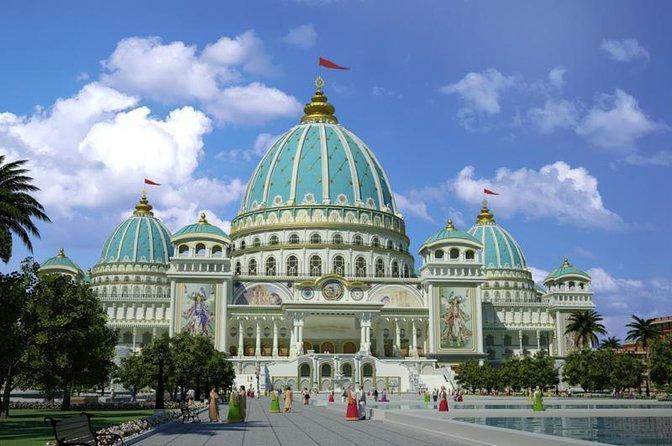 Mayapur is a part of the nine islands of Nabadwip, which is mostly popular for the ISKCON temple. While you are in this town, you can also visit Ballal Dhipi and tomb of Chand Kazi. On one side of this town is the river Hooghly, while the other side has the river Jalangi.
Distance from Kolkata: 132 km
4. Junput
Imagine a place that has sea on one side and the other side is covered with thick forestation of casuarinas; the place that can provide you the kind of solitude that you are looking for after a week of hard work. Are you already feeling relaxed? Well, head on to Junput and you will exactly get this feeling.
Distance from Kolkata: 145 km
5. Henry's Island
The name speaks a lot about the destination located on the western edge of Sunderban. This island is named after a British who survived in the area long before. The beach, green lush vegetation, and the charm of this amazing destination make it one of the best places to visit near Kolkata on the weekend. Resorts and warm hospitality of the people will add some more flavour during your stay in this weekend gateway near Kolkata.
Distance from Kolkata: 125 km
6. Bishnupur
Established in the 17th century, Bishnupur has always been a favourite spot of the art lovers. While you are here, make sure you check out the sarees. The terracotta temples are something you must see in this town.
Distance from Kolkata: 151 km
7. Shantiniketan
If you are tired of your hectic life and desperately need a vacation then Shantiniketan is one of the best places to visit near Kolkata on weekend trip. The peaceful ambience and purity in the air will make you feel amazed and a bit poetic. The place was once developed by Nobel laureate Rabindranath Tagore for spreading his philosophy and principles through art and education. Every day in this place is celebrated as a festival, though 'Poush Mela' in December is celebrated every year with a bang.
Distance from Kolkata: 166 km
8. Shankarpur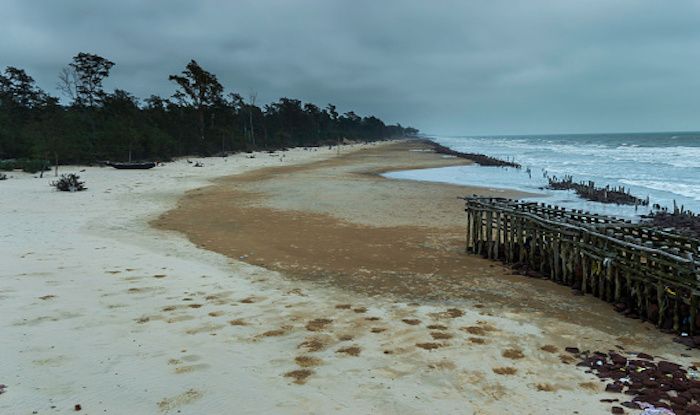 There is always a choice between beaches and mountains where few people get confused in choosing the options. Shankarpur is counted as one of the best places near Kolkata for a weekend trip. The virgin sea beach of Shankarpur attracts nature lovers and mostly visited by couples.
Distance from Kolkata: 175.5 km
9. Mandarmani
Talking about a weekend trip and not considering Mandarmani is impossible. If you truly want to enjoy being around the sea or spend a quality evening with your dear one, you must make a plan for Mandarmani. Along with sitting by the sea, you can also indulge into some beach activities like trampolines or riding ATV bikes.
Distance from Kolkata: 170 km
10. Chandipur
Take a break from your hectic life and visit Chandipur to witness the beautiful sunset by the sea. The pristine sea and the clean silvery sand will surely give you a wonderful beach experience. You will certainly be able to de-stress here.
Distance from Kolkata: 265 km
11. Dooars Region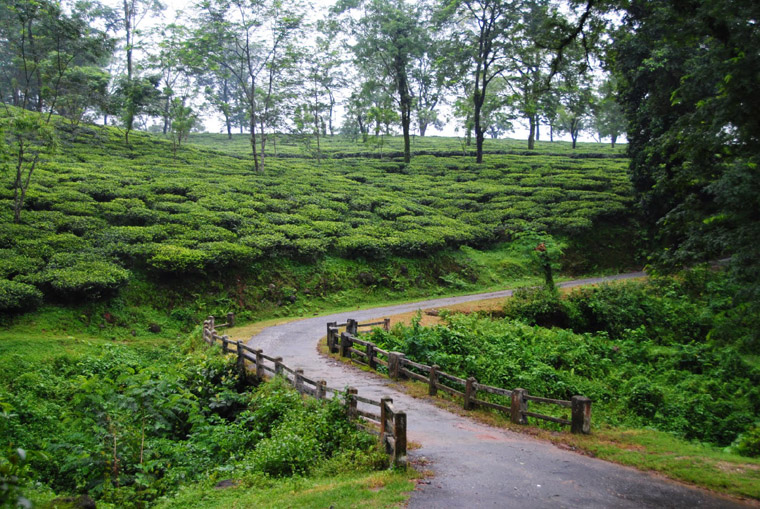 Dooars region in the northern part of West Bengal is best refreshing your mind with the chirping of birds, endangered species of mammals, reptiles, and a wide variety of flora. Lataguri, Murti,  Gormumara National Park, Chapramari Wildlife Sanctuary, and many other destinations in the region attract a huge number of tourists every year. You can find some of the off-beat destinations within the region like Samsing to spend some more time in solace.
Distance from Kolkata: 625 km
12. Tinchuley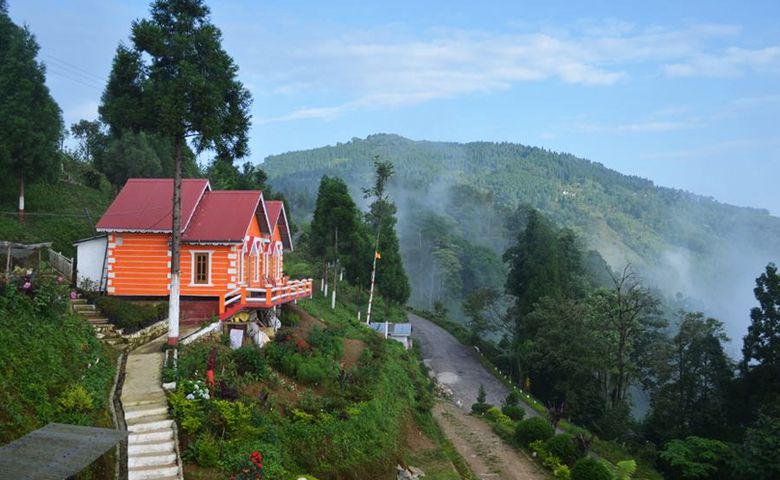 Tinchuley is one of the best hill stations near Kolkata for a weekend trip. This hill station is located in the Darjeeling district and offer some of the breathtaking views of Himalayan range. A bike ride or drive can take you to Tinchuley from Siliguri and you can enjoy the journey through the curvy roads of the hill. Teesta River looks beautiful from the top and can be visualized as the shape of a snake. This destination is named after three top hills of the region which are known as three 'chullas' or three ovens in the local language.
Distance from Kolkata: 629 km
13. Siliguri
The third-largest city of West Bengal is undoubtedly known for its beauty and connection with popular destinations like Coronation bridge, Dudhia, Rongtong, Shivkhola, Salugara Monastery. Shopping at Hongkong market will surely be fascinating for shopaholics. So, make your plan towards this destination which is known for its charm and ethnicity.
Distance from Kolkata: 564.7 km
14. Gurudongmar Lake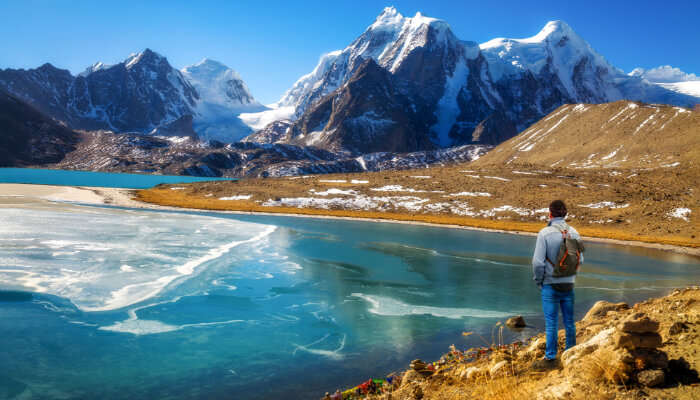 Nature lovers will find this place amazing by enjoying the snow-covered mountains and blue pristine lake located in the northeastern state of India, Sikkim. Photographers, adventure enthusiasts, and peace seekers mostly visit this place during their weekend trip. You can enjoy the frozen lake during winters whereas summer gives you another visual experience of vibrant colour of the water in the lake that believes to be precious for both Sikhs and Hindus. 
Distance from Kolkata: 818 km
Choices differ but the charm remains the same for these places near Kolkata for a weekend trip. Explore these gems near Kolkata and feed that wanderlust of yours.
Must Read: Summer Vacation Destinations around Kolkata