Weekend Getaways From Hyderabad For A Perfect Long Weekend
Thanks to the hectic life of working professionals these days, there is hardly enough scope to plan leisurely vacations. No wonder the current generation settled in the major metropolitan cities of India is savvier to the idea of weekend getaways to break the monotony. If you are in Hyderabad, you can make the most of its locational advantage, as there are many options where you can plan your perfect weekend.
The city which boasts a splendid history of the Nizams not only hosts a number of sightseeing spots within its premises but also allows easy access to interesting escapades. Anantagiri Hills Hyderabad is only 79kms from the city, which explains its popularity, even if we do not take into account that this place comes with many trekking and camping opportunities.
Whether you are looking for beaches near Hyderabad, or ancient ruins, or gorgeous waterfalls near Hyderabad, you will find it all. The following are some of the weekend getaways you should surely check out from Hyderabad:
6 Best must-visit places near to Hyderabad
1. Warangal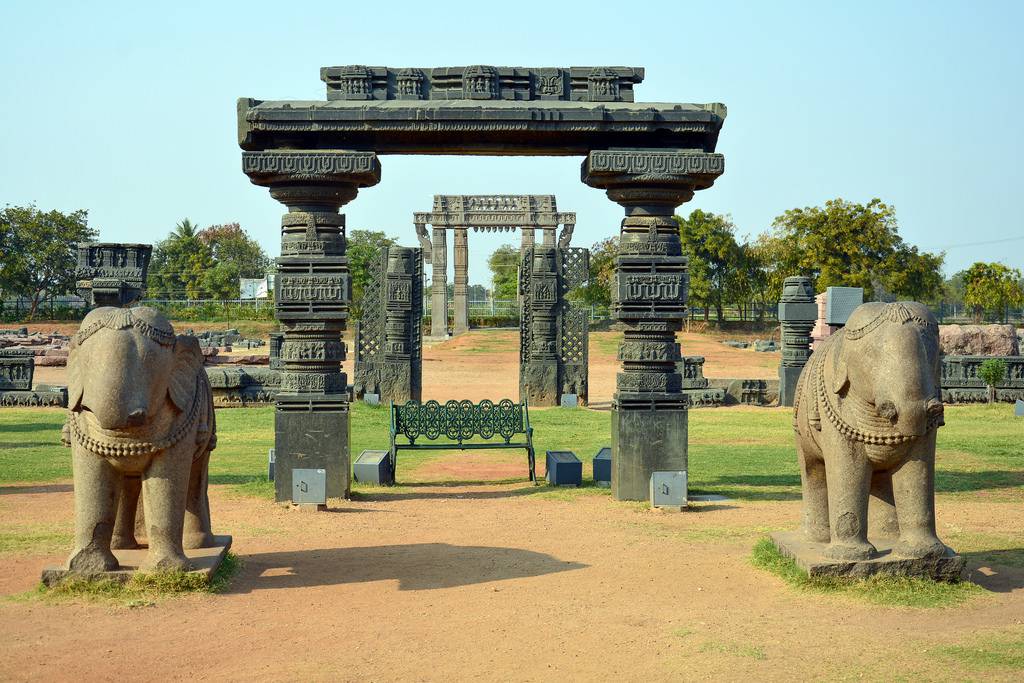 Situated at a distance of about 148kms from the city, Warangal was once ruled by the Kakatiya Dynasty. You will surely be amazed by the magnificent architecture of temples like Bhadrakali, Ramappa and Thousand Pillar. Warangal Fort shows off its massive stone gateways called Kakatiya Toranas. Adventure seekers can indulge in wildlife spotting at the Eturnagaram Wildlife Sanctuary at the banks of the river Godavari. Pakhal Lake is yet another popular destination where visitors enjoy bird watching, photography, and boating. The best time to visit Warangal is between October and March.
2. Bidar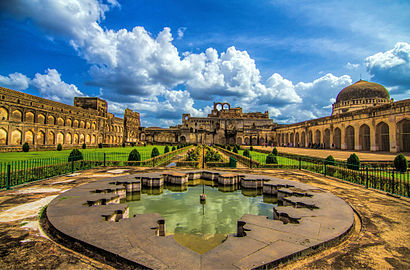 Although presently an urban dwelling, Bidar boasts prehistoric origins with several dynasties that have ruled here. Well-known for its Bidri handicraft products, Bidar is one of the top places to visit near Hyderabad within 200kms. Bidar Fort is one of the biggest forts of India, housing the Gagan Mahal, Rangin Mahal, Takhat Mahal, Chaubara, and Solah Khamba Mosque. Your itinerary should also include religious sites such as the Gurudwara Nanak Jhira Sahib, Papnash Shiva Temple, and Narasimha Jhira Cave Temple. The city is dotted with domed tombs of Bahmani and Barid Shahi rulers with interesting paintings and stucco work is done inside them. Plan your visit between October and February and don't forget to pick up some Bidriware souvenirs like water jugs, hookahs, cosmetic boxes, flower vases, etc.
3. Nagarjunasagar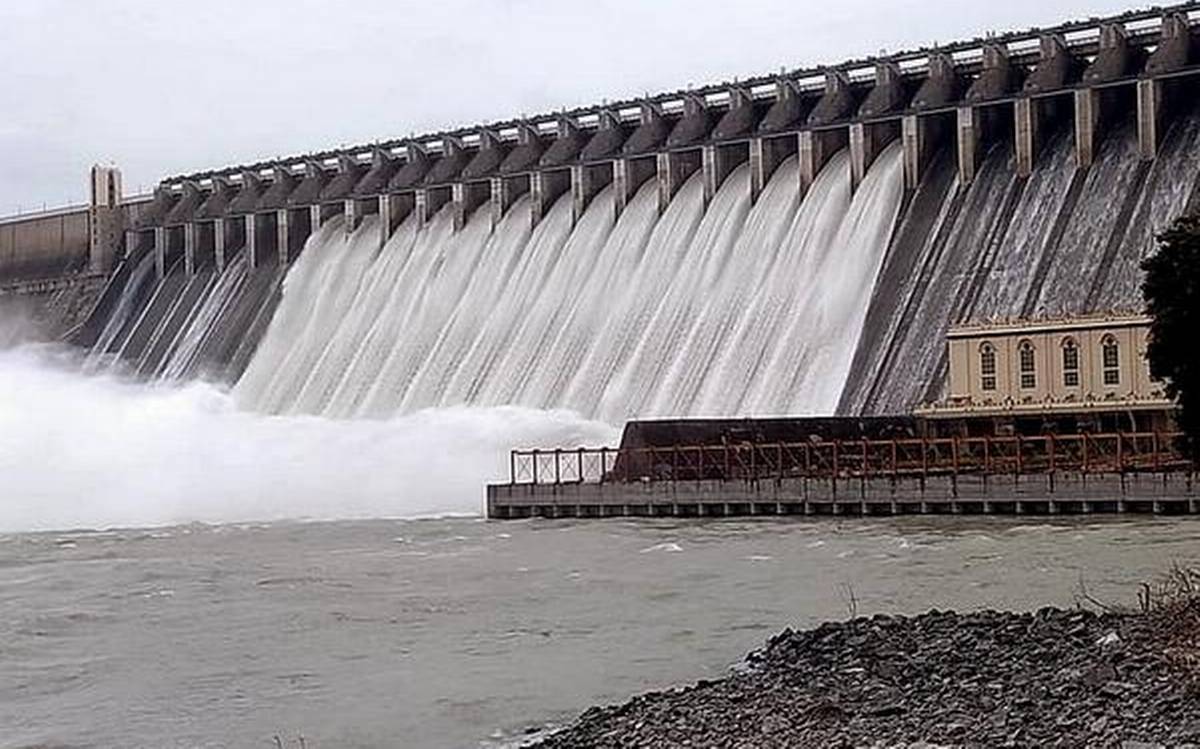 This stands on a site that was once the capital of an old dynasty as well as the center of Buddhist teachings in south India. Located at just 165kms from Hyderabad, you can plan a day trip to enjoy panoramic scenery around the dam on the Krishna river, one of the tallest in the world. The best time to visit this place is during the monsoons as all the gates of the dam are opened, which promises spectacular views of the water falling through the 26 gates from a height of over 100metres. Nagarjuna Konda, the lake created by the dam, is the third-largest manmade lake. No wonder this is one of the most sought-after tourist places near Hyderabad within 300km.
4. Hampi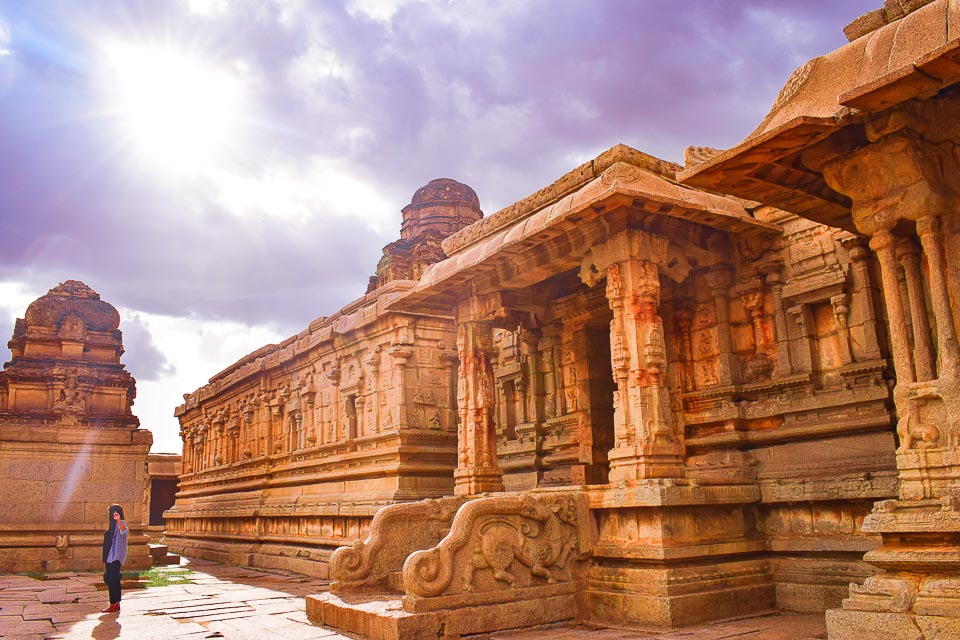 Positioned inside the remains of Vijayanagara, the village of Hampi was previously the capital of the Vijayanagara Empire. It is a UNESCO World Heritage site that hosts the ancient Virupaksha temple besides many other monuments of the bygone era. Some of the prominent Hindu temples include the Achyutaraya Temple, Badavi Linga, Chandramauleshwara temple, and so on. If you are into photography and ancient architecture, you will be bowled over by these temples of Hampi. Adventure tourists also frequent this place to practice rock climbing and bouldering, thanks to the granite rocks which are ideal for such activities. The distance of Hampi from Hyderabad is 377kms, and it definitely features as one of the best places for weekend trips by Revv self-drive car rental in Hyderabad.
5. Srisailam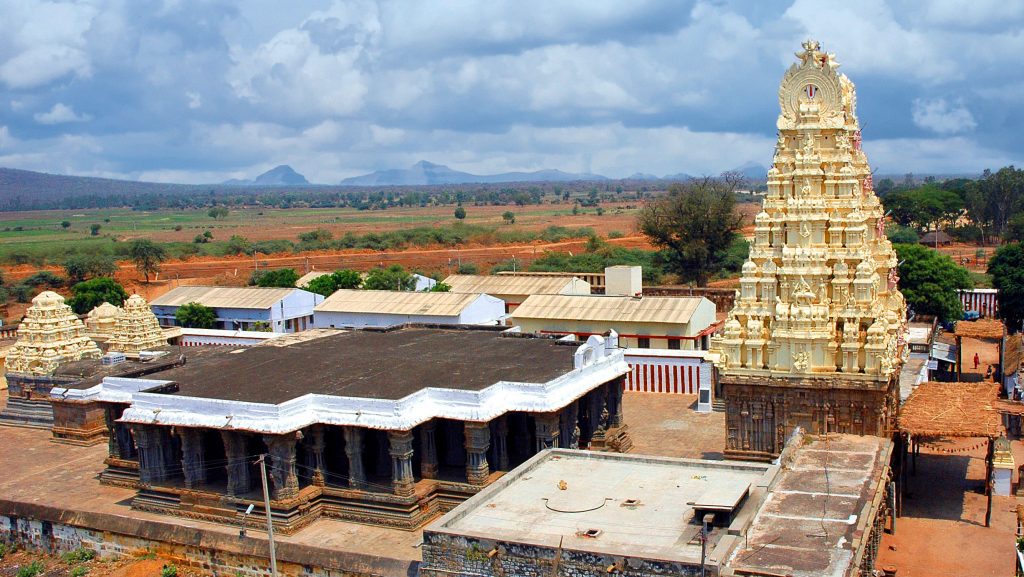 This town assumes great importance in the Hindu religion since ancient times. Home to one of the 12 Jyotirlinga temples dedicated to Shiva, Srisailam lies in the center of the Nallamala forest in the Kurnool district of Andhra Pradesh. It is 213kms from Hyderabad and is ideal for a two-day getaway. Some of the major attractions include the Sri Bhramaramba Mallikarjuna Temple on top of the Nallamalai Hills, Akkamahadevi Caves, Ista Kameshwari Temple, etc. Besides history, the place offers wildlife viewing as part of the experience, as Ista Srisailam-Nagarjuna Sagar Tiger Reserve is the only tiger reserve in Andhra Pradesh.
6. Gulbarga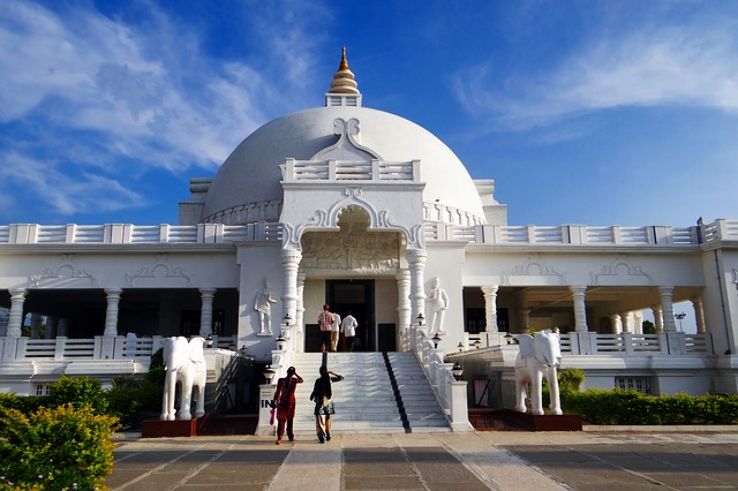 Also known as Kalburgi, the city of Gulbarga was once part of the Hyderabadi Nizam's dynasty. No wonder it has a plethora of shrines and domes built in Islamic style. Visit the old fort of Gulbarga, which has several interesting buildings within its premises. The most important one amongst these is the Jama Masjid which was built during the late 14th century. You can also head to the Chandrampalli dam, constructed on River Bhima, which is in close proximity to Gulbarga. It is near an island where tourists can enjoy activities like camping and trekking. So if you are hunting for different things to do in Hyderabad, you know where to head!
Also Read: Places to visit in Bangalore
These are just some of the top options; you can explore many more such destinations for a much-needed break. The best part is, you will hardly need any elaborate planning; just pack your bags and set off for a fun-filled weekend with your loved ones.
Frequently asked questions:
Is Hyderabad a safe city?
Hyderabad is relatively quite a safe city to travel in. However, tourists should always be cautious about their surroundings, to avoid petty crimes such as pickpocket and bag-snatching.
Which is the best time to visit Hyderabad?
It is best to plan your trip in winter, which starts in November and lasts till February. However, you can also check out some of the best weekend getaways from Hyderabad in summer.
What are the best shopping places in Hyderabad?
Koti, Begum Bazaar, Nampally, Laad Bazar are some of the well-known shopping places in Hyderabad.