Best weekend getaways from Mangalore to soothe the soul
If you're looking for great weekend getaways near Mangalore, then you've just hit the jackpot! There are tons of amazing weekend getaways from Mangalore that you'll absolutely fall in love with! Without further ado, put down the below mentioned Mangalore weekend getaways on your bucket list and start ticking them off one by one!
Best Mangalore weekend getaways for your perusal
1. Malpe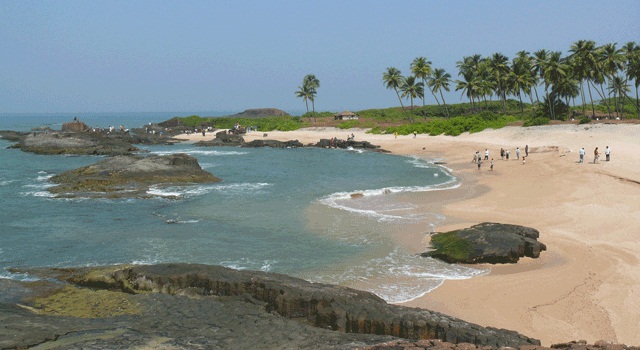 One of the best options for getaways near Mangalore, Malpe is a gorgeous beachside town which is also a natural port of sorts. Located right on the Udyavara River's estuary, Malpe is ideal for long picnics with loved ones and its uniquely formed islands will intrigue you, since they're crafted from volcanic rocks off the coastline. The St. Mary's Islands have rather uniquely formed rocks which are created from columnar basaltic lava due to a volcanic eruption that took place a long time back as local lore has it. Geologists frequent Malpe in large numbers apart from the holiday crowd and some of its other attractions include the temples dedicated to Anantheswara and Balarama. If you're looking for something out of the ordinary, explore the ancient fort located on one of the breathtaking islands here.
Distance from Mangalore: 59.5 km
2. Maravanthe
Maravanthe is one of those short breaks from Mangalore that will leave you naturally refreshed. This beach town is situated in Karnataka's South Canara district and is located amazingly between the Arabian Sea (on the left) and Souparnika River (on the right). Maravanthe offers an amazing view of the Kodachadri Hills and Kollur while the beach has clean and pristine sands for you to laze about and enjoy relaxing with your loved ones for company. The palm trees all around contribute towards creating a laidback and comforting ambience, just what you need on a weekend getaway.
Distance from Mangalore: 108 km
3. Agumbe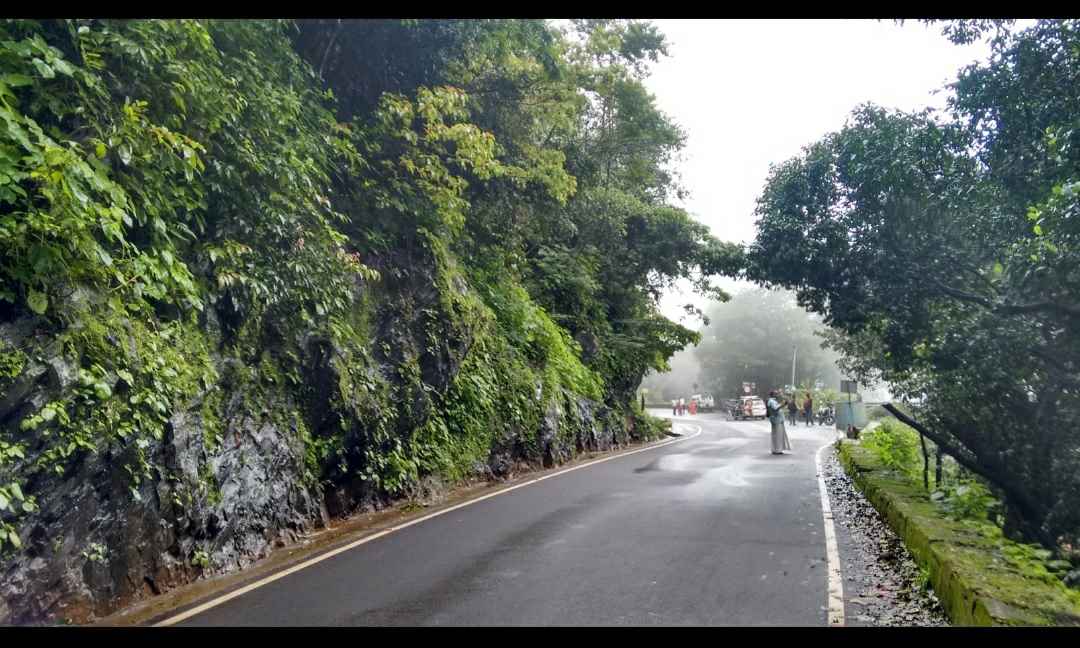 One of the most intriguing places around Mangalore, Agumbe is popularly known as the Cherrapunji of South India. This small village is breathtakingly beautiful and the rains certainly have a part to play in the same! Located in Karnataka's Shimoga District, Agumbe is home to the country's only rainforest research station and is also known for housing the deadly King Cobra (watch out for one during your trip) owing to its rows of rainforests. The waterfalls here also merit a mention and this place has become a World Heritage Site, offering great views of the Western Ghats as well. This is one jungle adventure that you will never forget!
Distance from Mangalore: 100 km
4. Byndoor
Byndoor is one of the most beautiful beaches that you will find in Karnataka and is situated in the Udupi District at Kundapura. The lovely sunsets on the beach are sure to soothe your senses while you will experience the famous peace and tranquility on offer at the popular Sri Someshwara Temple that worships Lord Shiva. The unique location of the temple on the seashore lends it a special dimension in terms of aesthetic appeal. The Byndoor Beach aside, other attractions here include the Belaka Theerthe Falls, Seneshwara Temple, Kshitija Nesara Dhama and Sri Ramachandra Mandir among others. Beach lovers will have a whale of a time here without a doubt!
Distance from Mangalore: 124 km
5. Coorg
One of the unquestionable top picks when it comes to weekend getaways near Mangalore, Coorg is another world altogether! The Scotland of India or the Kashmir of Karnataka is always at its pristine best no matter when you visit, courtesy its fabulous views of the Western Ghats, rolling green valleys, evergreen forests, acres of coffee plantations and misty and cool weather. The beautiful streams, groves, tea estates and coffee plantations contribute towards creating a picture that is worth of a postcard. The quaint charm of Coorg is something that you'll certainly want to carry back home while on your visit.
Distance from Mangalore: 151 km
6. Dubare Forest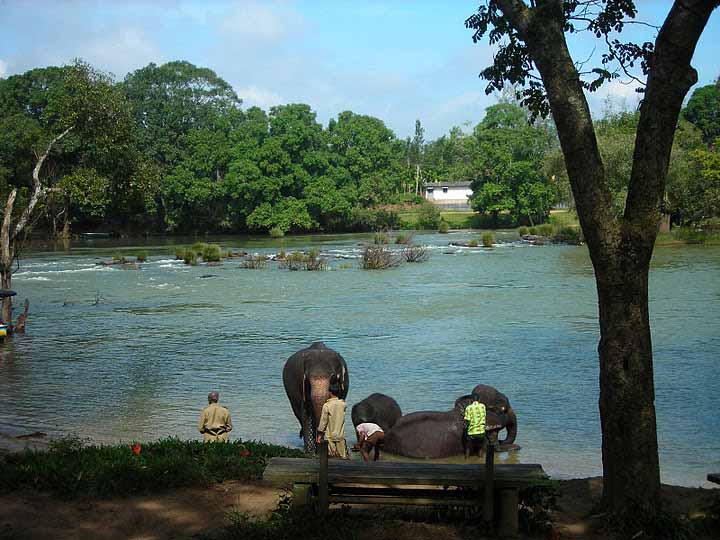 Dubare Forest is one of the more adventurous weekend getaways from Mangalore where you can experience the wonders of the elephant camps. Watch these magnificent beasts in action at these camps and you never know, you might just end up building solid friendships in the process! Dubare has forests on the banks of the Cauvery River and is also a training ground for elephants. If your gigantic friends are in the mood, you can consider elephant rides here for a wonderful time indeed. The pristine surroundings are just the icing on the cake!
Distance from Mangalore: 164 km
7. Chikmagalur
Chikmagalur's name literally translates to the Land of the Younger Daughter. If you're wondering why, local legends will tell you that this place was a gift in dowry for the younger daughter of a famous local chieftain. Now that sounds interesting doesn't it? Chikmagalur is a really charming town with a diverse landscape, right from hilly areas to flatlands. This is one of the best places for relaxing Mangalore weekend getaways for couples and families alike.
Distance from Mangalore: 151 km
Must Read: Road Trips From Mangalore
8. Sakleshpur
Sakleshpur is a pleasing hill station that is neatly nestled in the Western Ghats and offers an amazing experience courtesy its lovely weather (it sits 949 metres above sea level) and its strategic location on the Bangalore-Mysore Highway. Sakleshpur was previously ruled by the kings of Mysore and the Hoysala Kings before this period. Local legends have it that an ancient yet broken Shiva Linga was discovered by the Hoysala rulers when they arrived at the spot and hence the town got its name. The area is known for its amazing trekking trails and some of the core attractions include the Bisle Reserve Forest which is a sight for sore eyes.
Distance from Mangalore- 156 km
As you can clearly see, there are tons of special places around Mangalore that give you almost everything you're seeking, right from peace and quiet to natural wonders and a bevy of tourist attractions. What are you waiting for? Pack your bags and zoom away with your family and friends for company!