Explore the Wild Heartland of India: Madhya Pradesh
Madhya Pradesh is located at the center of the country and is also called the heartland of India. This land has an ancient connection to the heritage and culture of the country with a mention in countless legends, stories, and mythologies. With plenty of things to visit in Madhya Pradesh, you can encounter the stories and the raw beauty of this state at every turn and corner. Apart from road trips to Madhya Pradesh from Delhi, there are also plenty of other road trips that we have curated on this list. Here are the best road trips to take in Madhya Pradesh.
10
Best Wildest Road Trips in Madhya Pradesh
1. Bhopal to Panchmarhi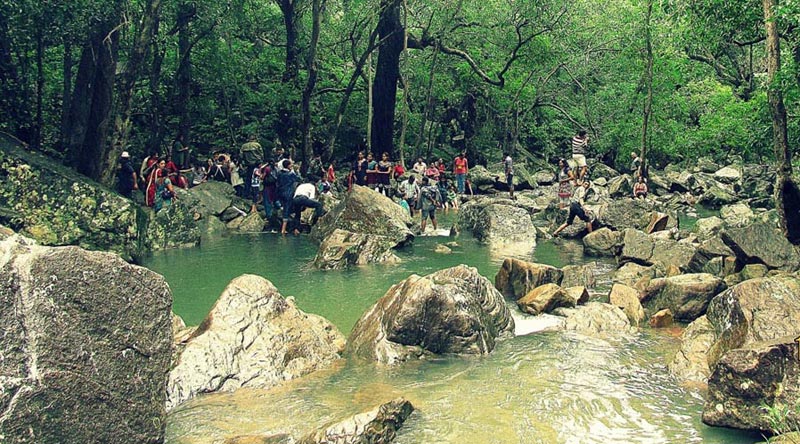 Bhopal to Panchmarhi is one of the best routes for a road trip to Madhya Pradesh. Wrapped by verdant greenery, you will thoroughly enjoy the picturesque view of the route. While you are on your way to Panchmarhi from Bhopal, you can explore many attractions on the way. You will also come across several waterfalls in this route, which is a total delight to the eyes.
Attractions in the route: Silver Falls, Bee Falls, Angel Falls, Bison Lodge, etc.
Distance: 200 km
2. Gwalior to Chanderi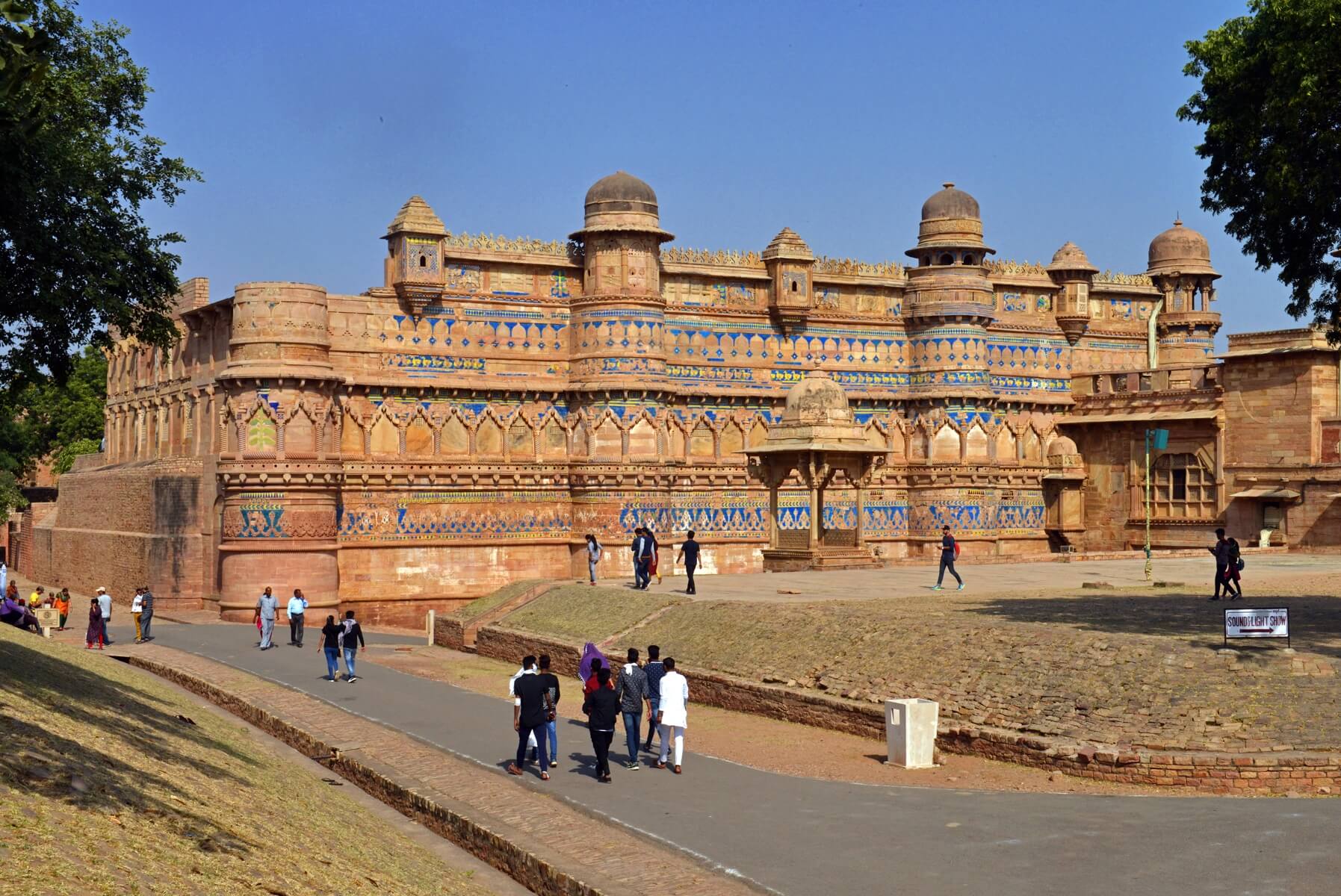 While you are looking for a break from your busy life, you can consider the Gwalior to Chanderi route.  You can choose this route for any weekend trip. It is best for people who are fond of visiting heritage places. You will come across several rural places and popular ruins of Chanderi that are from the Medieval Age.
Attractions in the route: Shahzadi ka Roza, Koshak Mahal, Jama Masjid, Buddhi Chanderi, etc.
Distance: 210 km
3. Indore to Mandu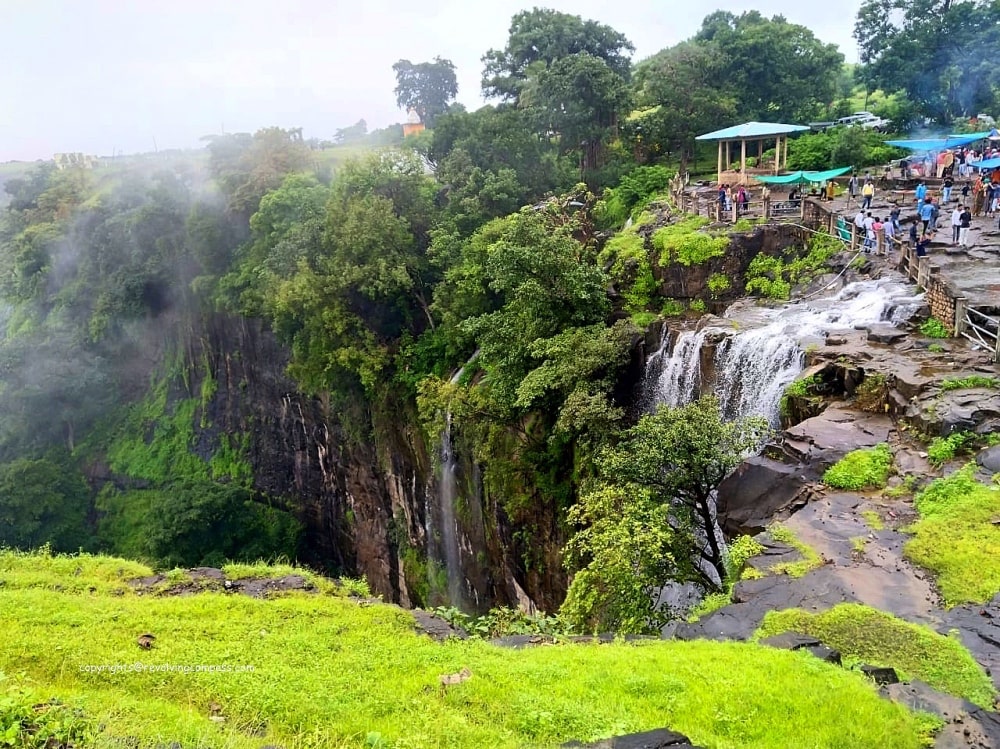 When you are planning your trip from Indore to Mandu, you are covering two important as well as commercialized cities to visit in Madhya Pradesh. As you take the trip, you get a lot of options to explore. The route will enable you to witness the best of nature, while you drive through the roads in excellent condition. The route is short and you can reach Mandu from Indore in just a couple of hours.
Attractions in the route: Jahaz Mahal, Baobab trees, Alamgir gate, Hindola Mahal, Jami Masjid, Roopmati Pavilion, Hoshang Shah Tomb, Baz Bahadur Mahal, etc.
Distance: 94 km
4. Orchha to Khajuraho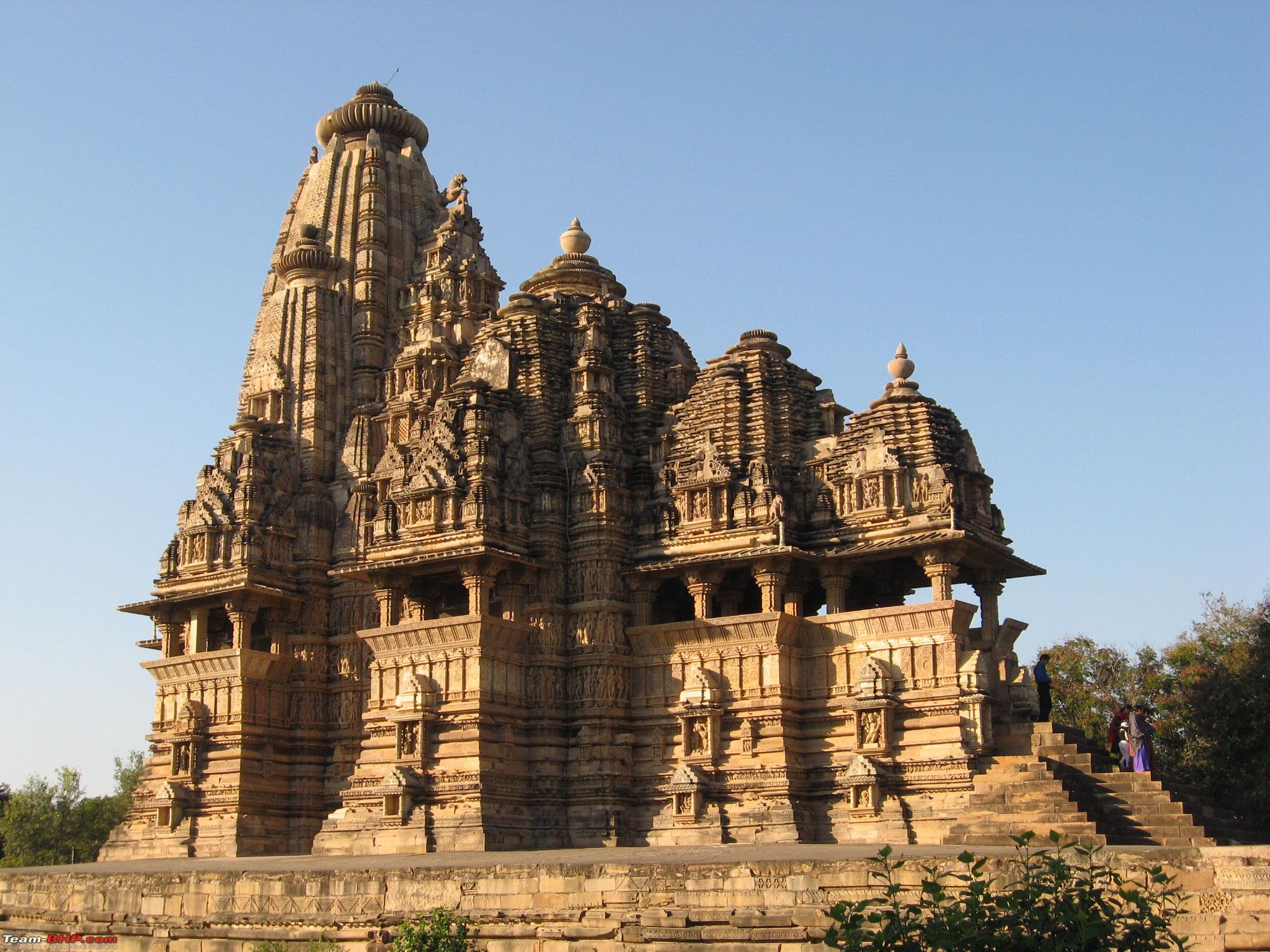 The history aficionados will surely fall for this road trip. As you commence from Orchha, you will witness the famous Orchha Fort built by the Bundela Dynasty, and several temples such as Laxminarayan Temple, Ram Raja Temple, Chaturbhuj Temple, to name a few. After reaching Khajuraho, you can take a tour of the temples of Khajuraho that were constructed by the Chandela dynasty between the 9th and 11th centuries. These can be the best places to visit in Madhya Pradesh in November.
Attractions in the route: Lakshmi Narayan Temple, Rani Mahal, Ram Raja, Orchha Fort, etc. 
Distance: 170 km
5. Bhopal to Halali Dam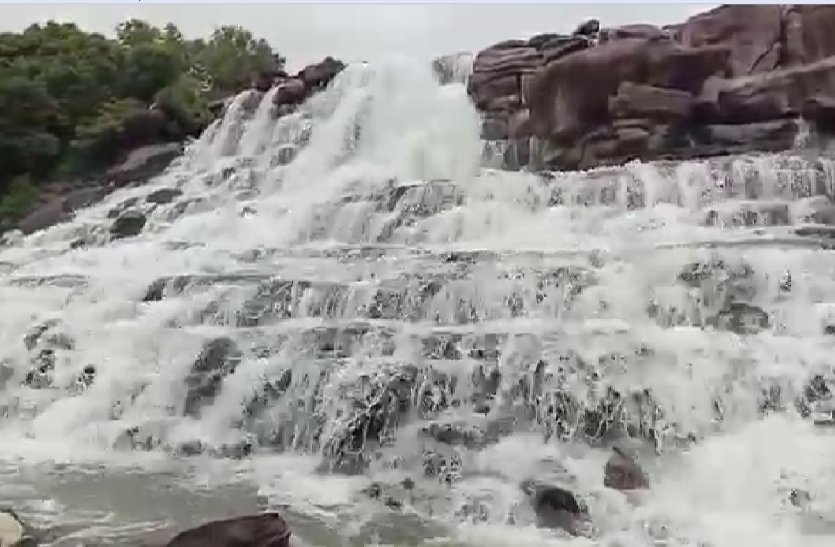 Some of the best places to visit in Madhya Pradesh are Bhopal and Halali Dam. The route that you will take to reach Halali Dam from Bhopal is certainly an interesting one. On the way, you will find waterfalls, flora, and fauna. People often visit Halali Dam for recreational activities such as boat rides and picnics.
Attractions in the route: Halali Dam Waterfall
Distance: 40 km
6. Jabalpur to Bandhavgarh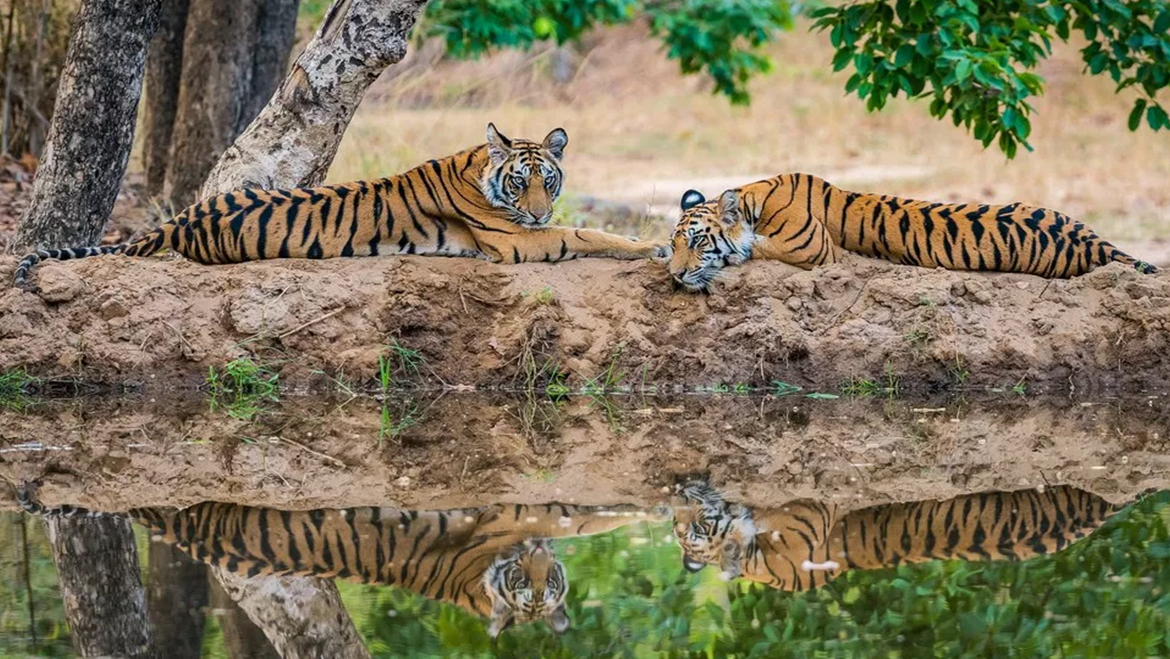 As we discuss road trips to Madhya Pradesh, how can we not mention Jabalpur to Bandhavgarh? It is one of the most preferred road trips for wildlife enthusiasts as they can visit Bandhavgarh National Park. You can spot tigers in their natural habitat in this national park.
Attractions in the route: Exploring nature, wildlife photography, tiger safari
Distance: 200 km
7. Jabalpur to Bhedaghat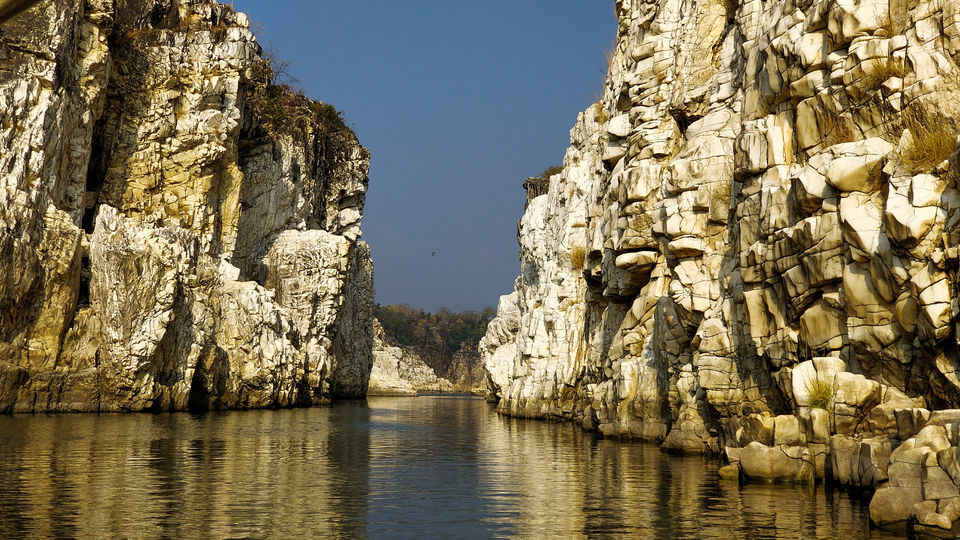 This route is truly the best for nature lovers. You can see the rock formation of marble rocks, and also the lush greenery that will follow you all through this route. You will also find several waterfalls on this route.
Attractions in the route: Bandar Kudni, Dhuandhar Falls, Chausath Yogini Temple, etc.
Distance: 26 km
8. Indore to Hanuwantiya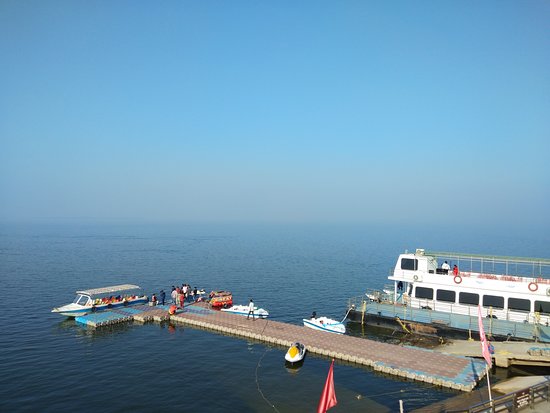 When you are in Hanuwantiya, you can enjoy the view of the backwaters of the Narmada River and Indira Sagar Dam. You can also plan your trip to Hanuwantiya from Indore during the Jal Mahotsav as you can enjoy several water sports.
Attractions in the route: Indira Sagar Dam
Distance: 136 km
9. Bhopal to Bhimbetka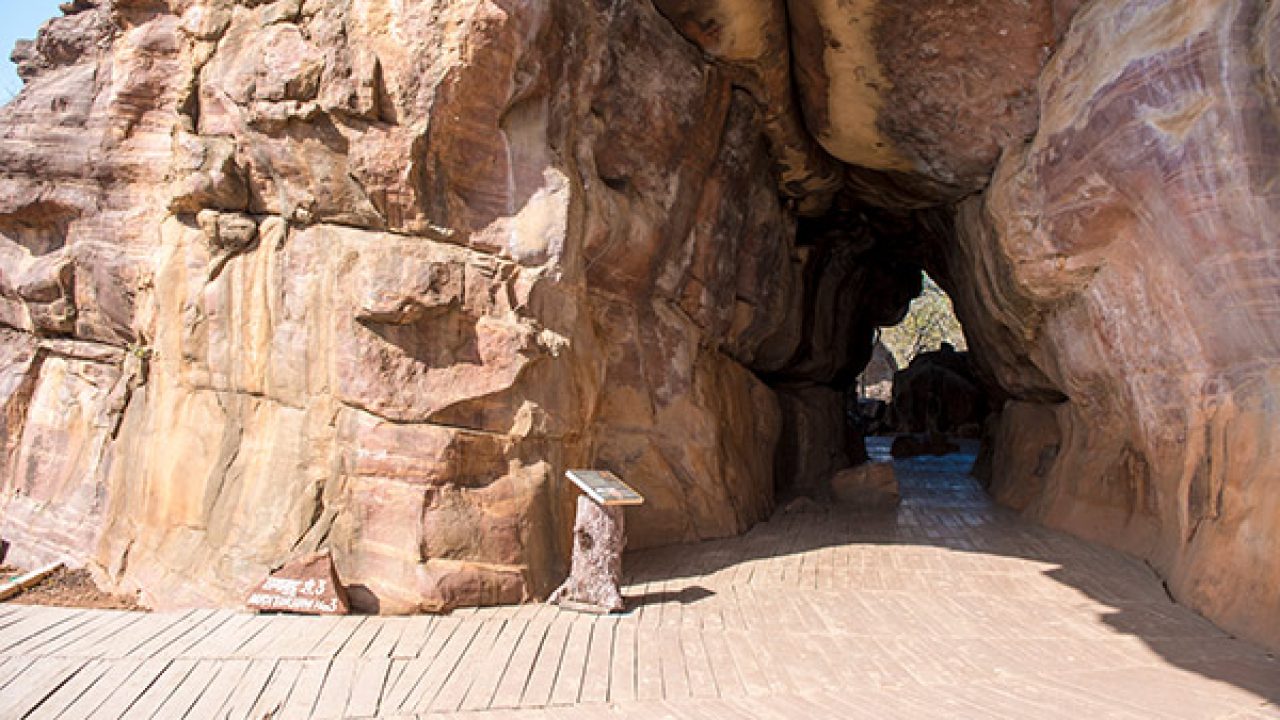 Amidst the verdant green forests and waterfalls, there are around 500 prehistoric rock caves in Bhimbetka. This is the perfect place for you if you are a nature lover or an adventure enthusiast. Bhim is named after the legendary Pandava warrior Bhim.
Attractions in the route: Dahod Reservoir
Distance: 45 km
10. Jabalpur to Kanha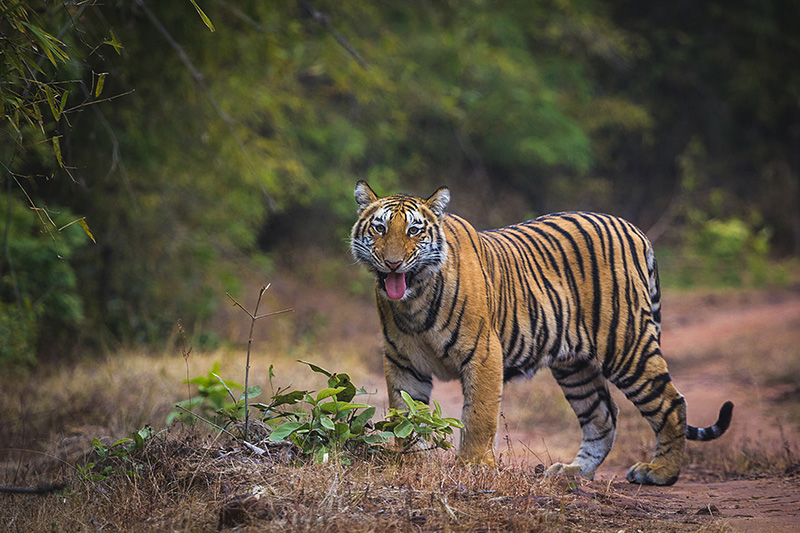 This can undoubtedly be one of the most exciting road trips in Madhya Pradesh. The main attraction is Kanha National Park where you may spot animals like tigers, leopards, bears, to name a few.
Attractions in the route: Kanha National Park
Distance: 164 km
There are plenty of places to visit and explore in Madhya Pradesh, such as waterfalls, ancient forts, and bustling wildlife. To make sure that you are comfortable visiting these places, you can plan your trip during the months from August to February, which is the best time to travel in Madhya Pradesh. You can also get a Revv car on rental to cut short your travel time by choosing the destinations that you want to cover within the day. The Revv cars are fully maintained and can easily be booked using the Revv App or through the Revv Website.