Best Picnic Spots near Hyderabad
While Hyderabad today is known throughout the world as a hub for offshoring and IT companies, there is another less explored side of the city once you leave the boundaries of the city. As you travel further ahead and the rushing sounds of the city fade away you are greeted by the sights of greenery and beauty which can make for the perfect picnic spot.
If a picnic is what you have on mind, then here are a few of the best picnic spot near Hyderabad that will leave you spellbound with their tranquility and grandeur. To enjoy this beauty, quickly plan your upcoming vacation and with a self drive car rental that will allow you the freedom to roam on your own terms.
Best picnic spot near Hyderabad
1. Ananthagiri Hills
Ananthagiri Hills is one of the most beautiful one day picnic spots near Hyderabad where you can enjoy the picturesque beauty and also go for trekking. You can either enjoy your day picnic or spend your night camping on the hills.
Distance from Hyderabad: 7 km
Must Read: Best Nightout Places in Hyderabad- Making it a Night to Remember!
2. Pocharam Wild Sanctuary
If you want to spend an entire day with your family, then Pocharam Wild Sanctuary is one of the picnic spots near Hyderabad you can choose. Fauna like Nilgai, Cheetah, Sloth Bear, Panther, different types of snakes, and other reptiles can be spotted at the sanctuary. You can also go for trekking along the trails here.
Distance from Hyderabad: 115 km
3. Bhongir Fort
Placed on a unique egg-shaped monolithic rock, Bhongir Fort dates back to 10th century. It is just the right place for the history buffs who want to explore the historical sites. The many architectural intricacies and attractions will teleport you to the world of history.
Distance from Hyderabad: 101 km
Must Read: Unexplored Places to Visit in Hyderabad- Where Should You Venture for Some Peace and Quiet?
4. Rachakonda Fort
It is one of the picnic spots near Hyderabad within 100 km which is again a great site for the history aficionados. The trekking trail that will take you to the fort is also picturesque.
Distance from Hyderabad: 61 km
5. Medak Fort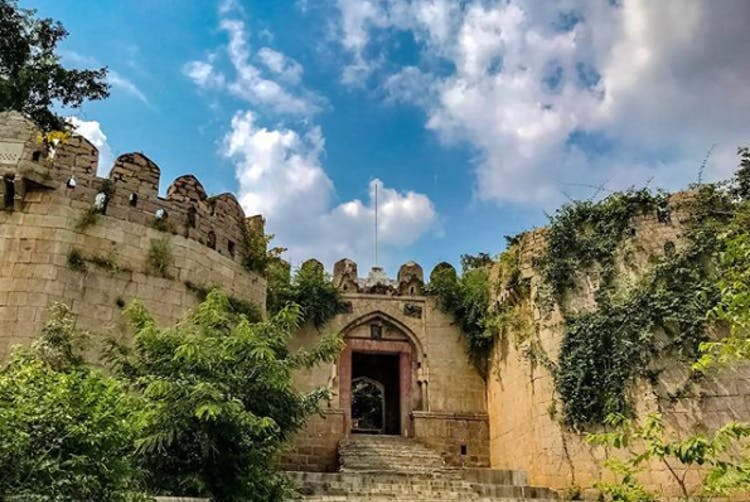 Medak Fort is associated with two great dynasties, the Kakatiya's and the Qutub Shahi. The architecture of the fort is very attractive. Apart from the fort, you can also visit a warehouse, the serene lake, and barrack.
Distance from Hyderabad: 100 km
Must Read: Best Shopping Places in Kolkata- Where You Can Literally Shop Till You Drop!
6. Osman Sagar Lake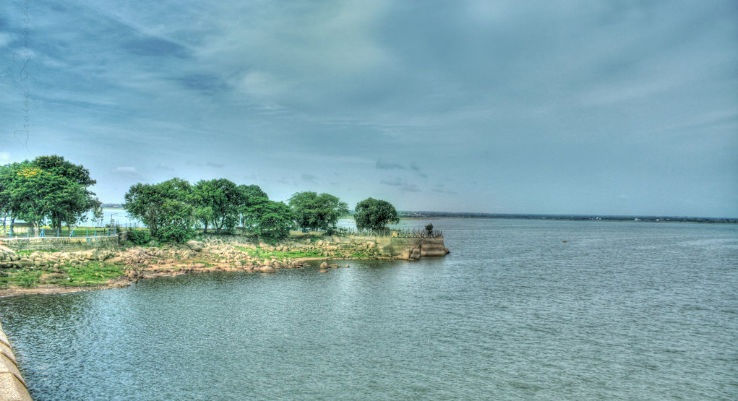 Osman Sagar lake is one of the famous picnic spots near Hyderabad for family. The tranquil environment at this place and the lakeside are perfect for a family picnic. There is an amusement park nearby where you can take your kids to.
Distance from Hyderabad: 23 km
7. Mrugavini National Park
A tour to Mrugavini National Park can be an excellent idea to spend your day with family or friends. You can opt for a safari to explore the various flora and fauna here.
Distance from Hyderabad: 21km
Must Read: Best Shopping Places in Pune- A Comprehensive guide for Shopaholics
8. Singur Dam
Singur Dam is not only a beautiful place to visit with your family for a day picnic, but it is also less crowded. This means you can have a great time with family without caring a lot about a crowd. You can also try boating here.
Distance from Hyderabad: 97 km
9. Keesara Gutta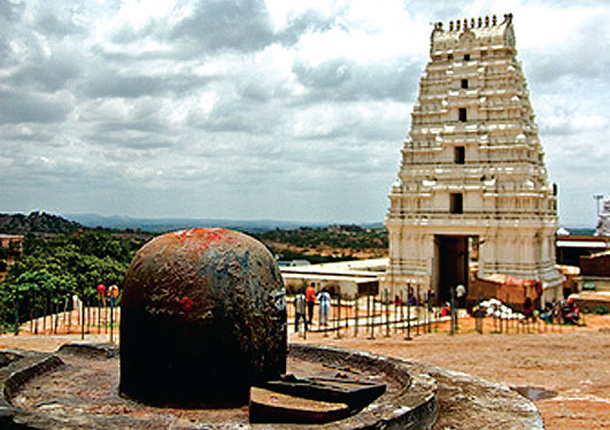 The main attraction of this place is Sri Ramalingeswara Swamy Temple. The premises of the temple showcase the marks of Gupta Dynasty and it is surrounded by lush greenery. It is one day picnic spot near Hyderabad which is worth it.
Distance from Hyderabad: 38 km
Must Read: Summer vacation destinations near Mysore – Tourist places around Mysore
10. Ramoji Film City
It is the largest film city in the country, which also comprises number of recreation centers and an amusement park. The studio sets ere must be witnessed when you are in this 'City of Nizams'. Many Bollywood film shootings have taken place here.
Distance from Hyderabad: 30 km
11. Nallamala Hills
You can do so many things when you are in Nallamala hills. You can choose to go for trekking, visit the wildlife sanctuary, or just relax amidst the peaceful environment. This is a good place to stay for a day or two.
Distance from Hyderabad: 222 km
Must Read: Best Holi Party Venues in Hyderabad- Rounding up the top ones
12. Papikondalu
If you are tired of the honks in the city, and need a break badly, you must visit the beautiful Papikondalu. The spectacular beauty of this place will help you relax as you sit by the river amidst the nature. There are many resorts here where you can stay for the night. You can also try the cruise ship to Papikondalu from Rajahmundry or Bhadrachalam, which is run by the Andhra Pradesh government.
Distance from Hyderabad: 433 km
13. Nagarjuna Sagar
Whether you are looking for one of the biggest dams in India, or the magnificent heritage of Buddhism, Nagarjuna Sagar is a sight to behold. From one of the tallest waterfalls in the world, Ethipothala, to exploring Nargarjunasagar – Srisailam Tiger reserve, this place has something for every tourist who comes here.
Distance from Hyderabad: 150 km
Must Read: Best 5 Places to Visit in Trivandrum on Your Vacation
14. Bidar
If there is one place near Hyderabad that offers the tourists the most magnificent view into the architectural history of the region, it will be Bidar. Gagan Mahal and Rangeen Mahal in Bidar are truly stunning palaces while the Bidar fort is one of the largest forts in the country. A great souvenir to collect from here is the unique Bidriware artifacts.
Distance from Hyderabad: 145 km
15. Mahbubnagar
The location of the diamond mines and unearthing of the famed Kohinoor diamond has made this place immortal in history. What more, you can visit Pillalamari where the 700 year old banyan tree stands. You can also visit the ancient temples such as Umamaheshwaram from 2nd century and Srirangapur temple from 18th century.
Distance from Hyderabad: 105 km
Must Read: Best Picnic Spots near Bangalore Perfect Places for One Day Trip
Picnics can be the perfect break that you may need from the monotony and stress of the routine life. While picnics may require a little time and planning, they are still one of the best ways for you to catch up on life with your loved ones. Hyderabad is a beautiful city by itself but if the evening drive around Hussain Sagar lake is not enough for you, a picnic to one of the above places around Hyderabad can be the answer you seek.