Charming Drivable Budget Destinations Around the Picturesque Mangalore 
Are you crazy about natural beaches and scenic views? Does the urban hustle and bustle tire you to the core? Are you looking forward to a peaceful retreat? Then the soothing waves and the picturesque hills round Mangalore are inviting you over. You wouldn't believe it, but the Gateway of Karnataka, Mangalore, has some splendid locations surrounding it which are perfect to provide you the thrill of travel and relief to your tired senses. 
If the glorious greens are your thing and the forest mist plays with your senses, then Mangalore might be the heaven you are searching for in this world. The areas surrounding this city have everything you could ask for a wondrous short trip! (And yes, you won't even have to shed a lot from your pocket for it too!) So, just sit back behind the wheels and pull the gears towards these locations to enjoy the best time of your life. 
Things to keep in mind when travelling around Mangalore! 
Best time to take a drive around Mangalore — A drive near the city of Mangalore throughout the year can be fruitful — but of course, winters let you explore all the exciting things to do better in these areas.
Types of visits recommended— Beach holiday, sceneries, and adventurous. 
Drive from Mangalore to the 9 marvellous destinations within your budget! 
Mangalore is a breathtaking location with various sun kissed beaches, ancient but stunning temples, glamorous gardens, and huge public parks. And even the destinations around this city are equally mind boggling. There are prominent hill stations, lovely sea faces, dazzling waterfalls, and famous temples surrounding this city — and most of them are easily accessible via road trips. And do you know what makes your journey even more awesome? It's the swift and smooth roads that welcome you with open arms.
1. Agumbe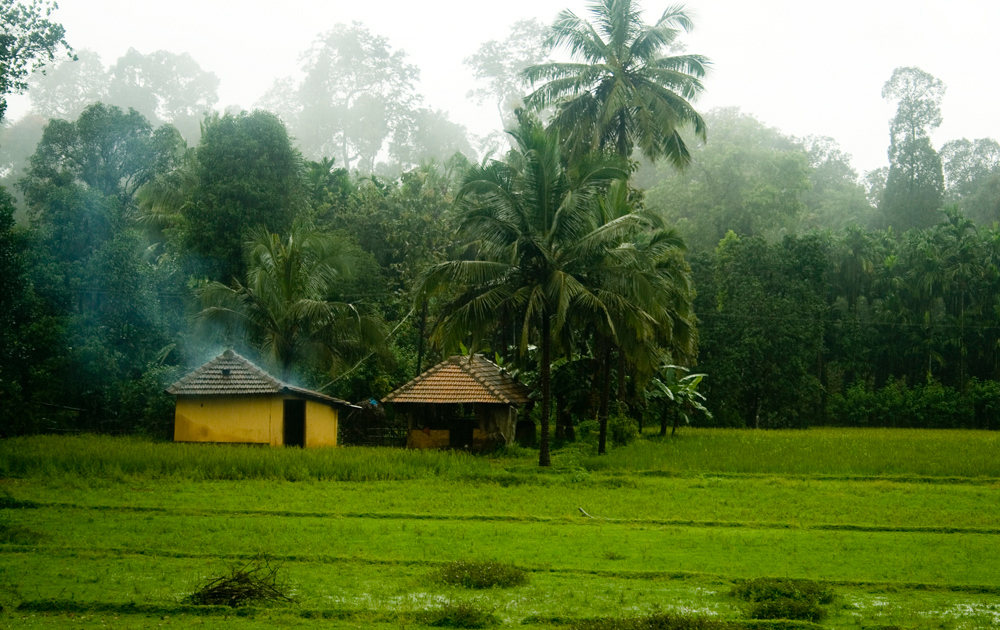 One of the most popular holiday destinations from Mangalore, Agumbe is truly a delight for travellers. It bears the highest amount of rainfall in Southern India — and that is why it is rightly called the Cherrapunji of the South. Hit this location to enjoy the scenic beauty, exclusive fauna, captivating trekking locations, and breath-taking sunsets. 
2. Kundadri Hill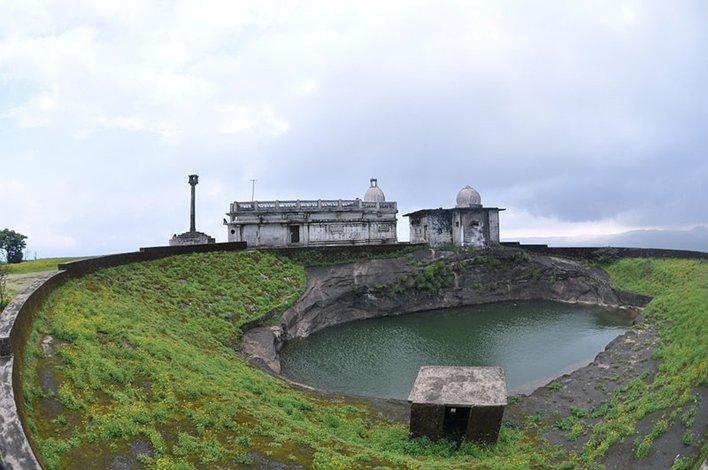 Located just around 125 kilometres away from Mangalore, Kundadri Hill is one of the most prominent budget getaways near the city. It's well known for its sparkling stream, the dense forests, and the significant Jain Temple situated at its topmost point. Head towards this hill to relax in the calm laps of nature away from the hustle of the city life. 
3. Chikmagalur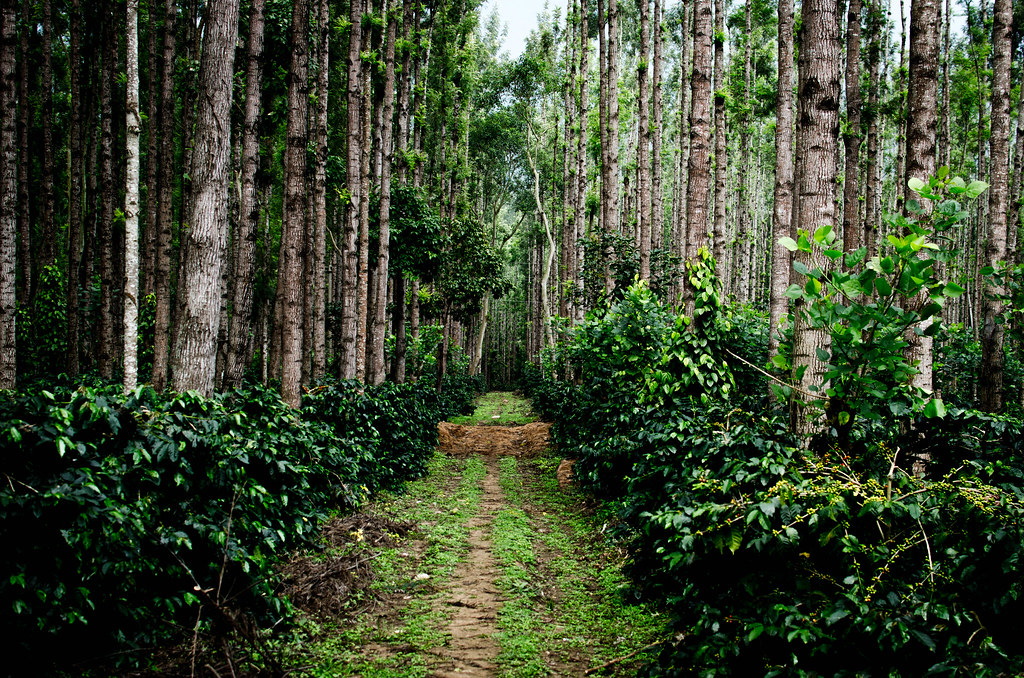 You wouldn't miss the coffee land of Karnataka that is located just at a short distance away from Mangalore. The green stretch of plantations spreading till infinity is the biggest perk of this location. Spend an eventful day at Chikmagalur for a striking stay amongst breath-taking natural backdrops while sipping that aromatic cup of coffee to refresh your soul.
4. Coorg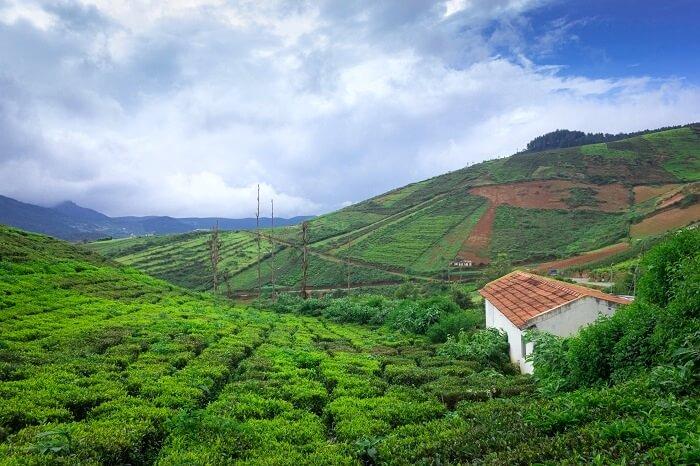 Coorg is a picture-perfect hill station complemented with lavish and vast estates cultivating spices and coffee. The ravishing greenery all around, the absolutely lovely serenity, stunning hills, and misty climate makes it one of the most romantic budget getaways from Mangalore. Just drive for 148 kilometres from the city to indulge in fun and thrilling activities like camping, trekking, biking — and don't forget to try that wobbly elephant ride as well.
5. Malpe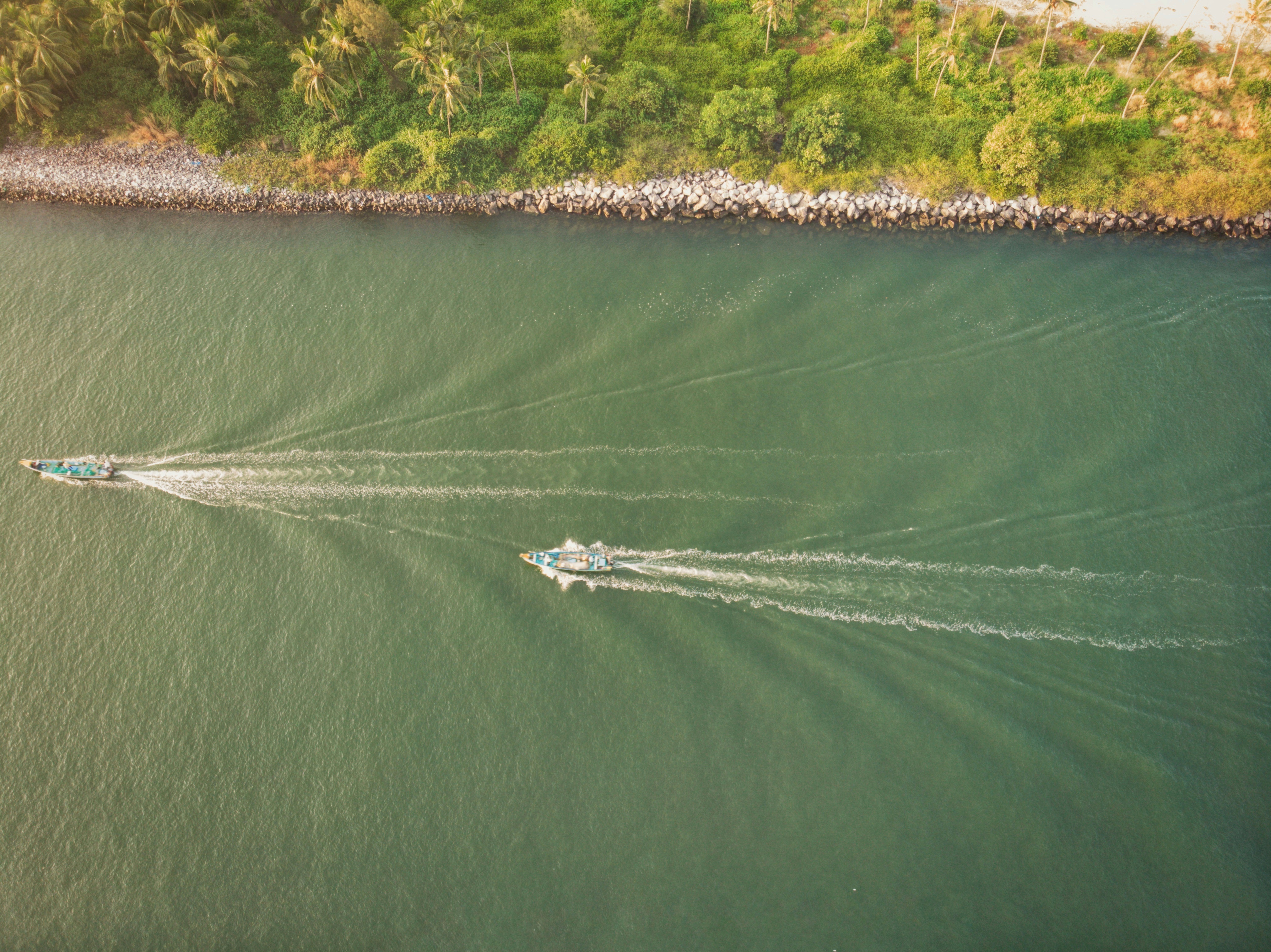 Malpe is a stunning beach place that's just around 60 kilometres away from Mangalore. It's one of the most attractive and nearest tourist attractions in the context of Mangalore, and pretty famous amongst the locals and tourists. Even if you aren't interested in its exquisite temples and significant forts, then too pay a visit to this location to understand why it's such a famous geological site of the country! We are sure you'd be awed by the answer. (Pssst: does the idea of an entire island made of volcanic rocks excite you?)
6. Maravanthe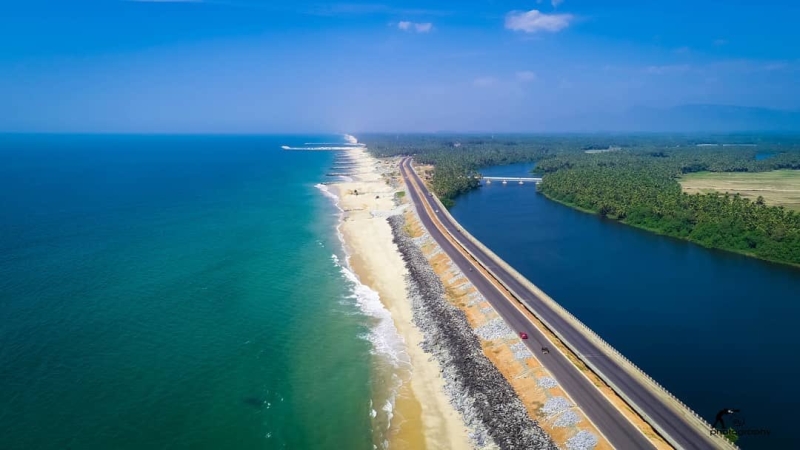 Are you totally exasperated because of the city life? Then head to the nearest beach — located just 108 kilometres away from Mangalore — Maravanthe. The bewitching beach town surrounded by the Arabian Sea on one side and the Souparnika River on the other can be seen stretching towards the end of the horizon. The plush comfort of the soft sand and the gorgeous sunset from this place are enough to make you forget the rigours of daily life
7. Dubare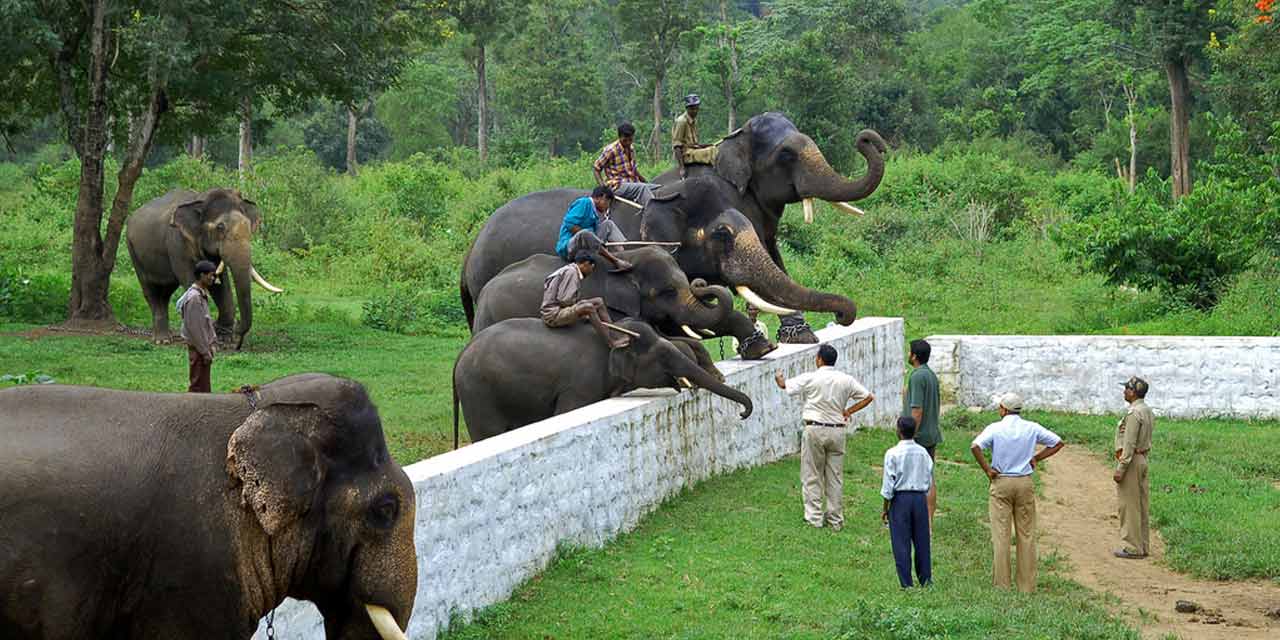 Get ready to be surprised after visiting Dubare which is the biggest elephant training place of the country. You'll be enchanted by the smashing location of the place and of course watching these gigantic animals be trained and in action — a bewildering experience in itself for sure! 
8. Kodachadri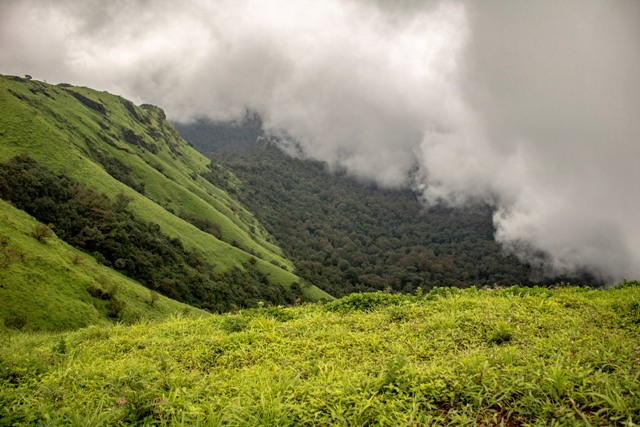 We are sure you would have heard about Kodachadri. It's a famous place perfect for short holidays from Mangalore. You'll find the very famous Kollur Mookambika temple here — which is very significant for the Hindu religion. Apart from it, stay geared to find some of the rare wildlife species like Hyena, King Cobras, and Pythons residing here in the respective reserves. 
9. Sakleshpur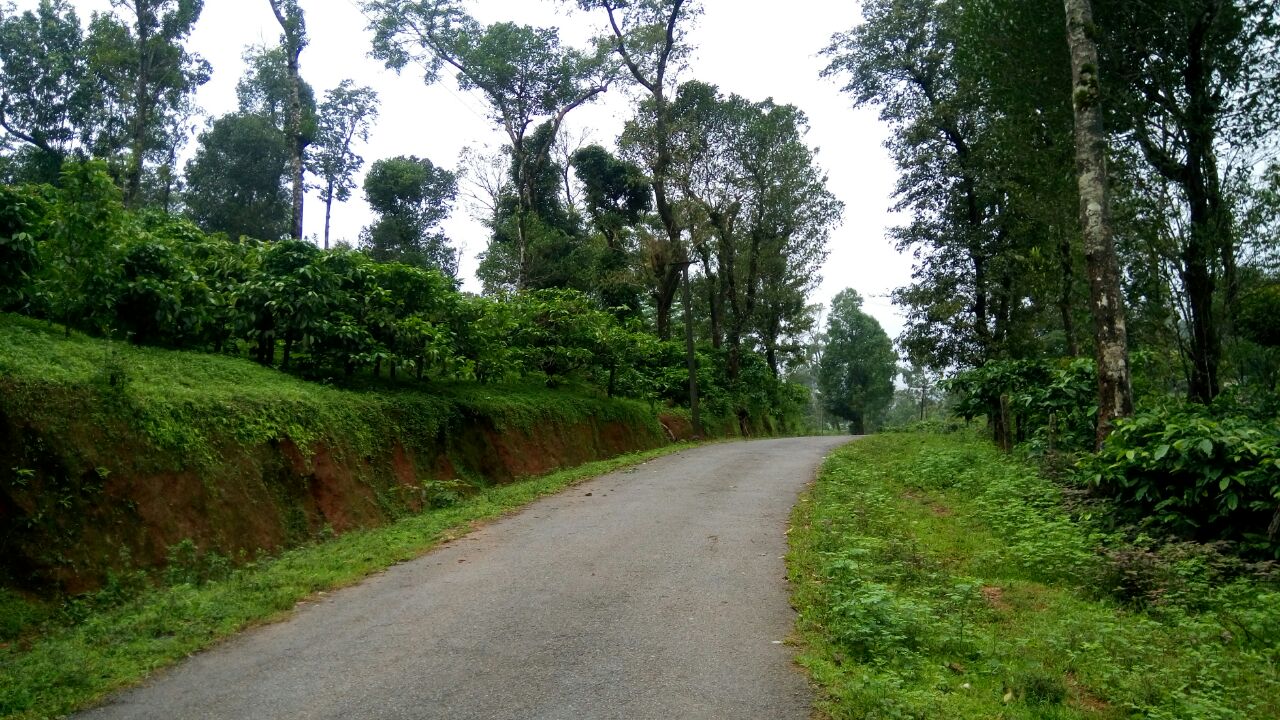 When you drive for around 156 kilometres from Mangalore, you'll reach Sakleshpur. It's a popular holiday getaway and hill station near the city that has some luscious greenery to offer for the viewers. You'll fall in love with the rich biodiversity found here and would insist on trekking to please your eyes because of the panoramic beauty from a vantage point.
Now we are sure the first thing you'd be doing is going for a car rental in Mangalore from Revv to start this journey! But wait, there are still lots of equally captivating locations to head to from here –like — Gokarna – the famous beach town, Byndoor – the naturally rich riverside, Shimoga – a captivating natural beauty, and Wayanand — which is rightly called the buffer natural zone! Only after visiting all these locations would you call your journey complete and thorough!