8 Best Budget Road-Trips from Kolkata That are Sure to Enthrall 
City life often gets claustrophobic. But when it comes to Kolkata, the land is blessed by the various hues of nature all round it. From the mountains in the north to the sea and myriad rivers, from deep forests to mangrove forestation, from sylvan beaches to architectural grandeur, from charming small towns to glorious industrial settlements – you name it and there are multiple destinations in that genre in the vicinity of the metropolis. No budget constraint can mar your wanderlust if you are willing to plan a little and embark upon a pleasant drive. 
Important things to keep in mind when travelling in and around Kolkata! 
Best time to visit Kolkata — They say, Kolkata looks its best during the winter months. And even if you want to enjoy the locations surrounding it, do make it a point to travel here from the months October till February; unless of course you are visiting the mountains  in that case, summers are your season.
Types of visits recommended— Religious, architectural, historical, sightseeing, adventurous and wildlife watching.
Drive towards 8 mind blowing locations near the city of joy! 
Well, you must have packed some famed Bengali sweets and savouries for your hunger pangs en-route as you take position behind the wheels to explore the nearby budget getaways from Kolkata.
1. Digha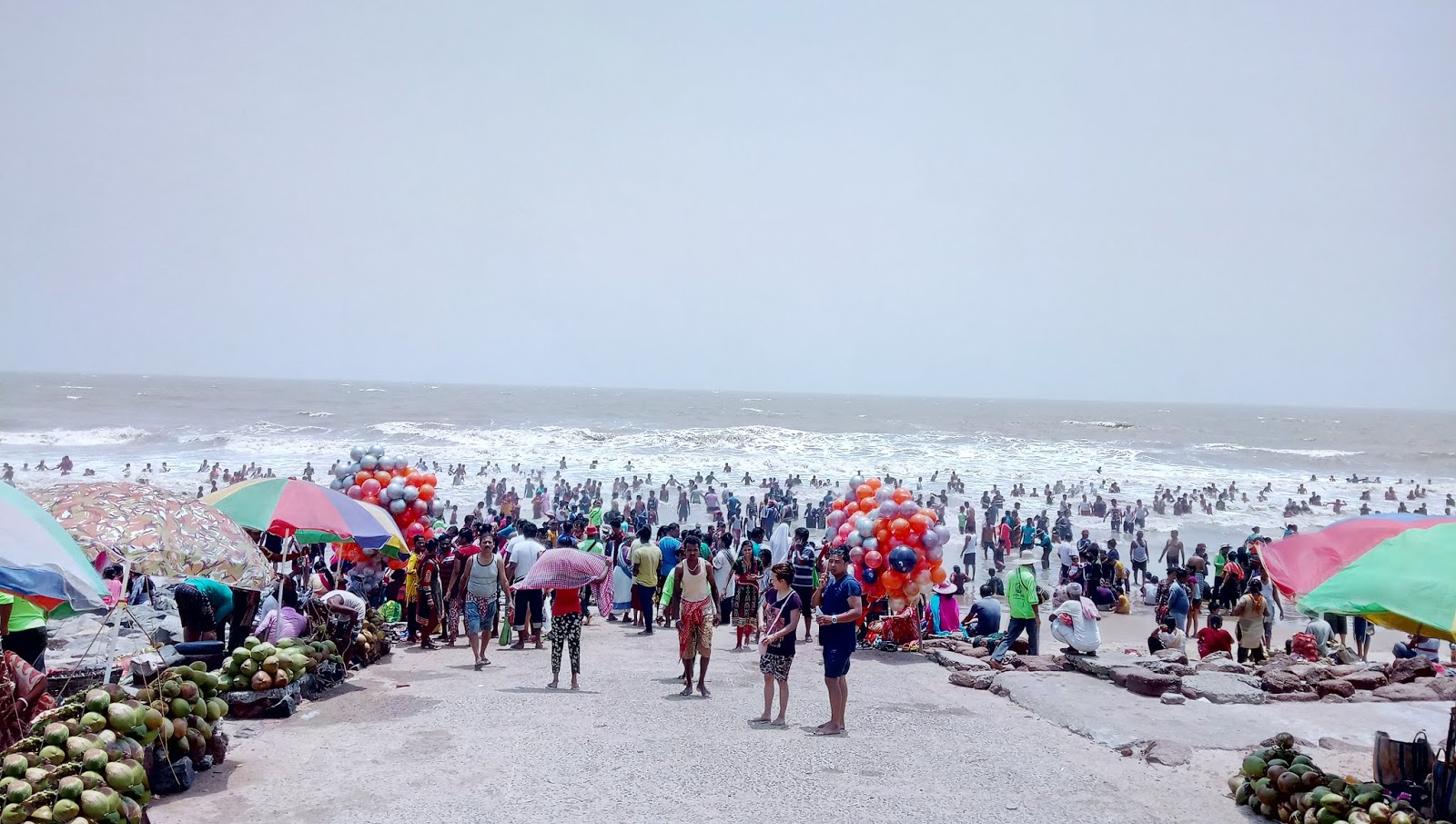 We will start by exploring one of the oldest and most popular holiday destinations from Kolkata, Digha. This place is a quaint mix of old-world charm and modern amenities that gives the place a pleasant and warm aura that is inviting. No wonder people keep coming back again and again. The beaches, the temples, the famous seafood – and above all the mind-blowing hospitality – you keep craving for more. Don't forget to visit the Marine Aquarium Research Centre and Lord Shiva Temple at Chandaneshwar when you are here. 
2. Mandarmoni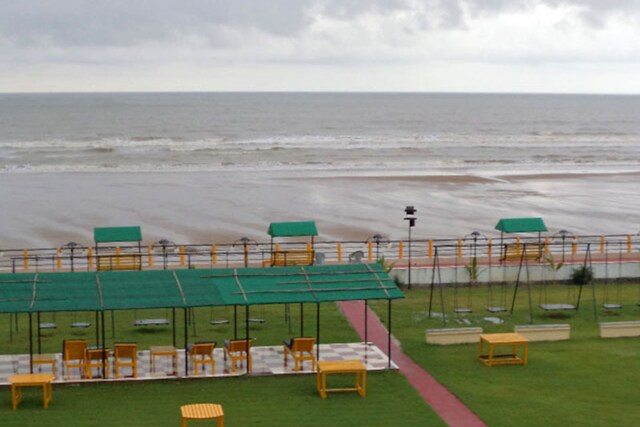 If you are looking for a relaxing and peaceful trip, then Mandarmoni is perfect for you. Though the distance from Kolkata to Mandarmoni isn't much, but the beaches here are unadulterated. You just can't beat the awesomeness of the exquisite and peaceful vibes that would immediately make you forget the rigours of everyday life and feel rejuvenated. Not just the richness and serenity of beaches, but also the various water sports offered here would make your stay enjoyable and fun. 
3. Bolpur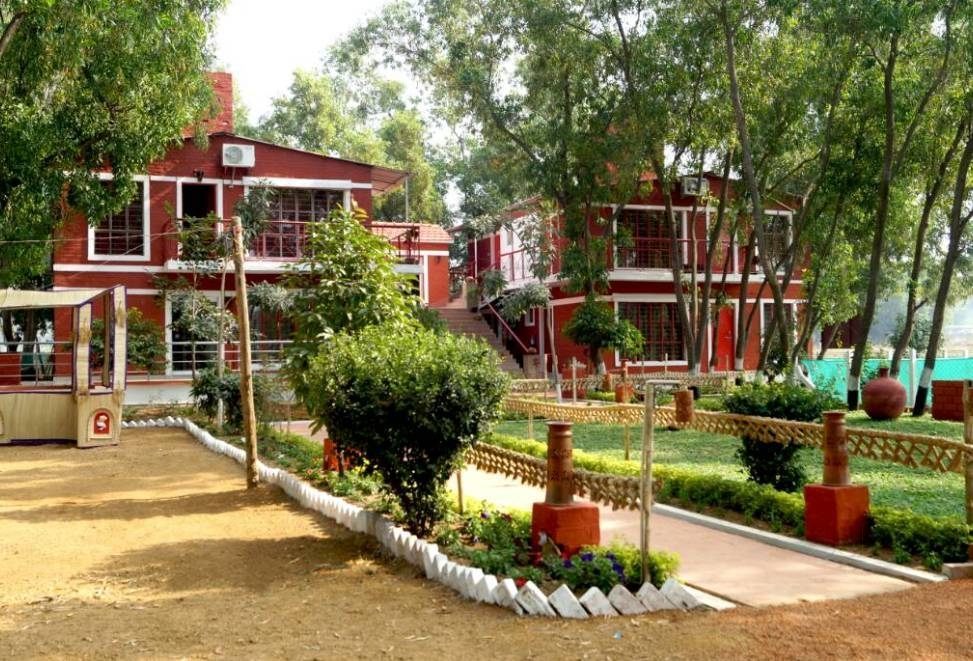 The perfect flag bearer of the rich culture and heritage of Bengal is Bolpur.  It's one of the nearest tourist attractions from Kolkata and is a totally enchanting place immensely popular for reasons more than one.  This charming and exclusive place is deeply dipped in culture, art and architectural offerings which makes it a super favourite of the students and tourists alike. Tagore's Shantiniketan is laced with nostalgia and reminds us of simple living and high thinking (something we often forget in today's jet set life and luxurious living). So, as you fill your personal diaries with golden memoirs and notes grasped from here, don't forget to check out the exquisite textiles and handicrafts that are trademark of the region. 
4. Darjeeling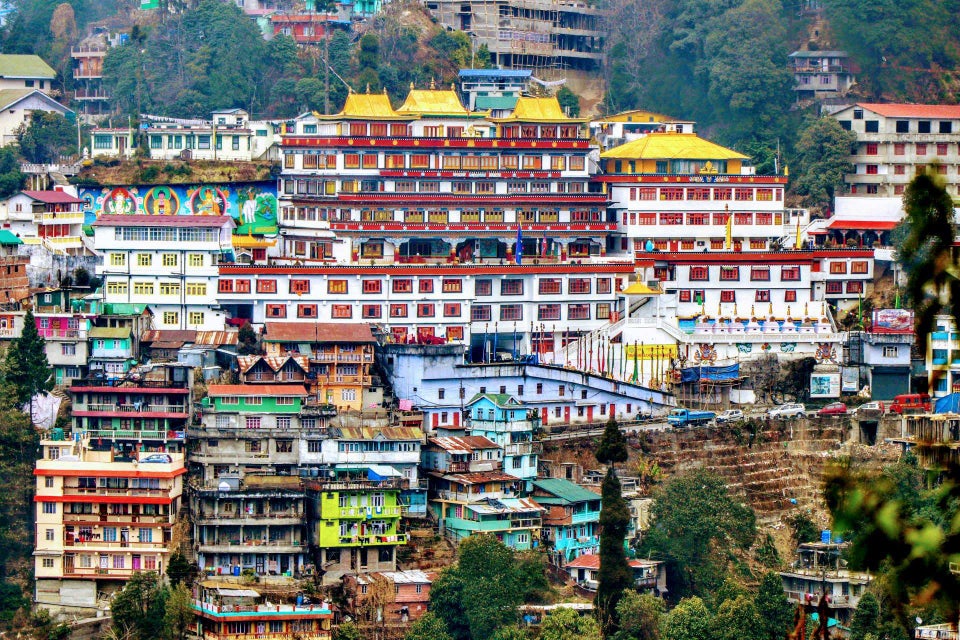 Do you think that Darjeeling needs any introduction? It's an exceptional colonial city situated near the city of joy and is a remarkable location for short holidays from Kolkata. Darjeeling is famous worldwide for its stunning natural beauty and startling cultural richness. You will be awestruck by the natural and pure waterfalls gushing from a height on the breathtaking green grounds and the stupendous beauty surrounding the snow-capped mountains. Not just this, you'll find various trekking, mountaineering and river rafting opportunities waiting for you here. And when you feel your heart is full to the brim, a glance of Kanchenjunga on a sunny morning will make you swoon. Don't forget to explore the local cuisine and the market for winter gears, stones, and other such touristy memorabilia. 
5. Sunderbans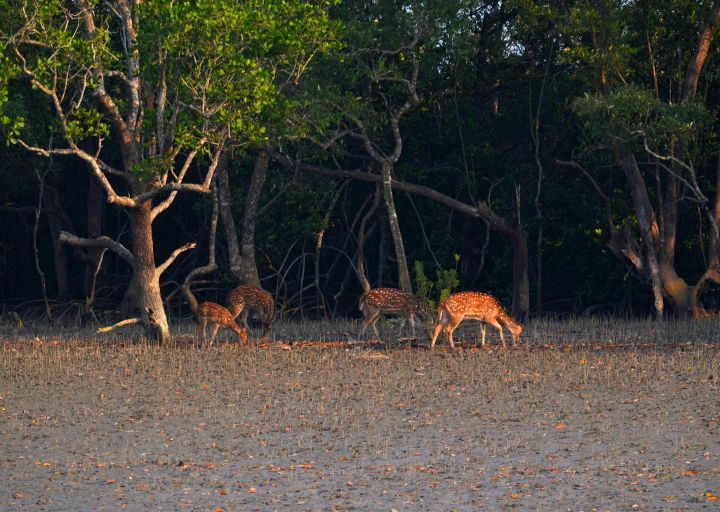 This is one of the most famous and favourable budget getaways from Kolkata. Sunderban is known worldwide for having the largest wildlife reserve or sanctuary of the country. The lush mangroves located here create a very unique natural backdrop. The natural beauty and the elegance of the place surrounded by waters will feel your senses with serenity. A visit to the Sunderban Wildlife Sanctuary and spotting the famous Bengal tiger seals your trip to this famous location successfully. As you explore this World heritage site and revel at the knowledge of how this places a significant part in maintaining the ecosystem of the region, and take a guided tour to know about the flora and fauna unique to the region, do mentally note to practice sustainable living even when you get back to the mayhem of the city life – a takeaway from your trip.
6. Gangtok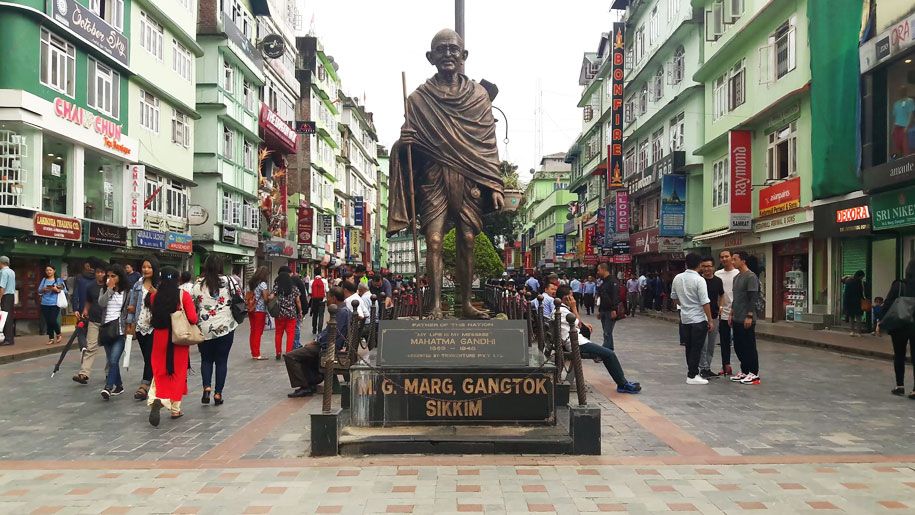 The stunning hilly town of Gangtok is not only a favourite for the mountains, but also for the calm and zen that the Buddhists monasteries here emanate. You will also experience a pleasant peace and serenity when you visit here. With the Himalayas peeking form a distance, the natural green beauty and those orchids and other flowers adding colour to the picture – your visit would create fabulous memories and provide fantastic photo opportunities. 
7. Puri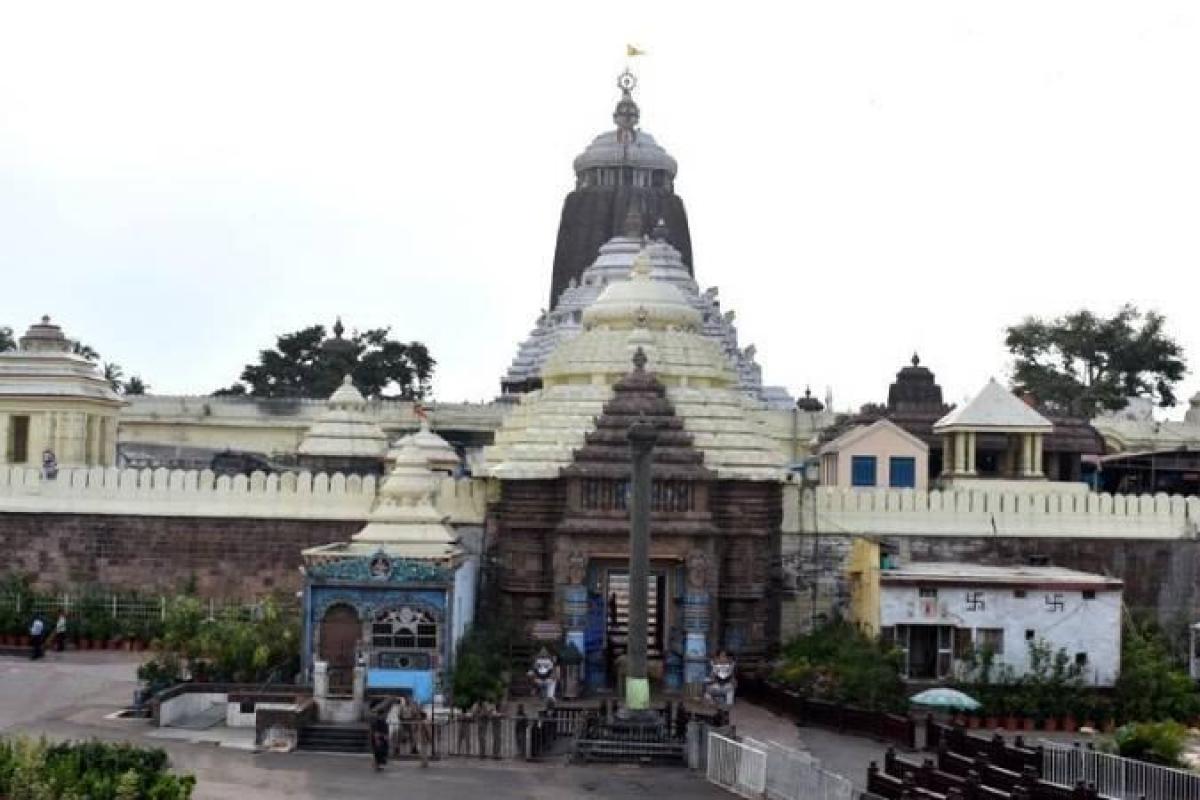 If you want to define purity, reach Puri. Apart from the beach, sand, and sea, you can explore the various famous Hindu temples in this place. Offer your prayers, laze on the sand, look for sea-shells, build sandcastles and chat up with friendly fishermen to bag a catch of the day – your hotel would happily make a delectable fare out of the fresh catch. 
8. Kalimpong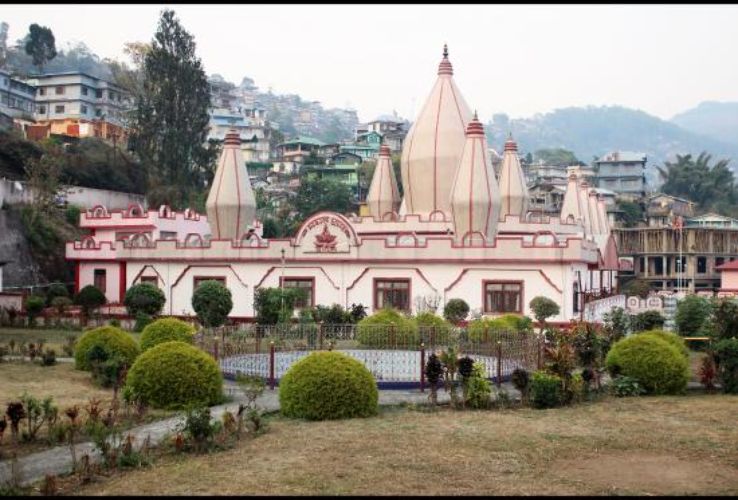 One of the nearest destinations for budget holidays from Kolkata, Kalimpong is a perfect weekend getaway to chill out between the busy schedules. Once a famous British settlement, you will find remnants of the colonial architecture rampant. And with the Himalayas being so close by, the magnificence of this place can be truly mesmerising. So, can you resist not visiting here?
Is your heart yearning for more options for budget getaways from Kolkata? You can visit the river towns of Falta, Raichak or Diamind harbour; time travel by exploring cities with Colonial Influence like Chinsurah (Portuguese/Dutch), Bandel (Portuguese) Chandannagore (French), Barrackpore (British) or Serampore (Danish); revel in ancient architecture and temples in Bishnupur, Bankura or Murshidabad; enjoy the serenity of island destinations like Piyali or Bakkhali; feel rejuvenated among the sombre summit in hilly towns like Kurseong, Mirik, Netarhat, Simultala and many more; steep in the natural beauty of the sublime Dooars region and visit some stellar wildlife sanctuaries like Buxa, Jaldapara, Gorumara, Chapramari. Phew! You shall get tired of reading, but the list shall not end. But something should be left for the next time, what say? And remember, under the pandemic situation, to come back home with very sweet travel memories, you need to travel safely. So, opt for a car rental in Kolkata from Revv to enjoy your trip safely and comfortably.