Book a Car Rental Services in Ahmedabad with Revv During The Festive Season
The Navratri festival is celebrated in Ahmedabad with great gaiety and fervor. It is a salutation to Goddess Shakti, and along with the detailed rituals, one of the prime attractions of Navratri is 'Kanya Puja' on the eighth or ninth day of the festival. Nine young girls represent the nine forms of Goddess Sakti, and the priests and devotees worship them with ritual foot-washing and suitable offerings. Also, people perform the famous folk dance Garba around the holy statue, which is another attraction of this festival. 
Many people visit the city from every corner of the planet to witness the religious celebrations and appreciate the positive vibe to spread in their entity and behavior. If you haven't ever been to this festival, then it's a sheer unique experience that you have missed, and if you experience it once and twice, then there is no need to explain it further, only manage your time and get refreshment after a long break for lockdown. But always abide by the Covid regulations, and car rental during Navratri festival in Gujrat is the best option to keep safe. 
There are several famous spots in Ahmedabad that you shouldn't miss, but if you hire a car from Revv, you won't miss the chance to visit the nearby places and enjoy their unique way of celebrations. If you have a driving license, then a car rental in Ahmedabad without a driver is the perfect and cheapest option to enjoy the Navratri festival for moving around the spots. We have listed the best five places in Ahmedabad in the following section, where you can visit within a short drive distance from the city.
5 Best places to visit in Ahmedabad for visit in festival time 
1. Bhadra Fort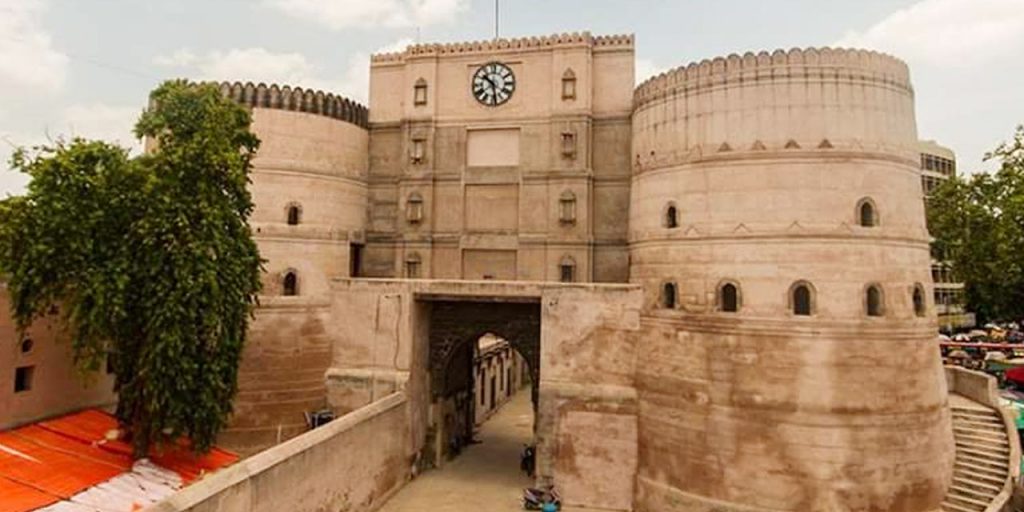 It has one of the most conventional Dandiya celebrations in and around the city, renowned for unique cultural performances. The originality of the Navaratri Festival in Bhadra Fort will give you a time-travel experience, and you can witness the hundreds of years old heritage. The natural decorations and utmost devotion will leave you fascinated within a short span of time. Its location is Court Rd, Bhadra, and a must-visit place during the festive season in Ahmedabad.
2. Rajpath Club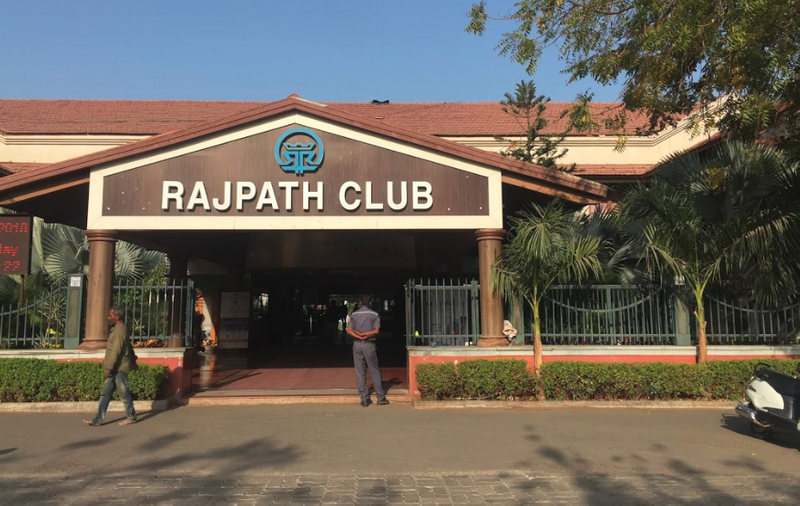 If you like lavish ambiance, rocking music, and exciting competitions, Rajpath Club is the best choice for you. It's also famous for the breathtaking ways to perform Dandia for the whole saga of dance and music. You can also take part in disco-Dandiya at the Rajpath Club Navratri celebration. The ticket cost is Rs 50 and located at S.G. Highway Road, Bodakdev. 
3. GMDC Ground
It is another must-visit Garba Pandal in Ahmedabad, organized by Gujarat Tourism, famous for celebrating the Durga Puja and Navratri with some spectacular concerts. A grand stage is set in the center of the ground to perform various types of numerous competitions of Garva and Dandia, which you can watch and enjoy or can participate in if you like to. Also, you will find small exhibitions of their native traditions and cultures within the premise as an additional attraction. 
4. NID and CEPT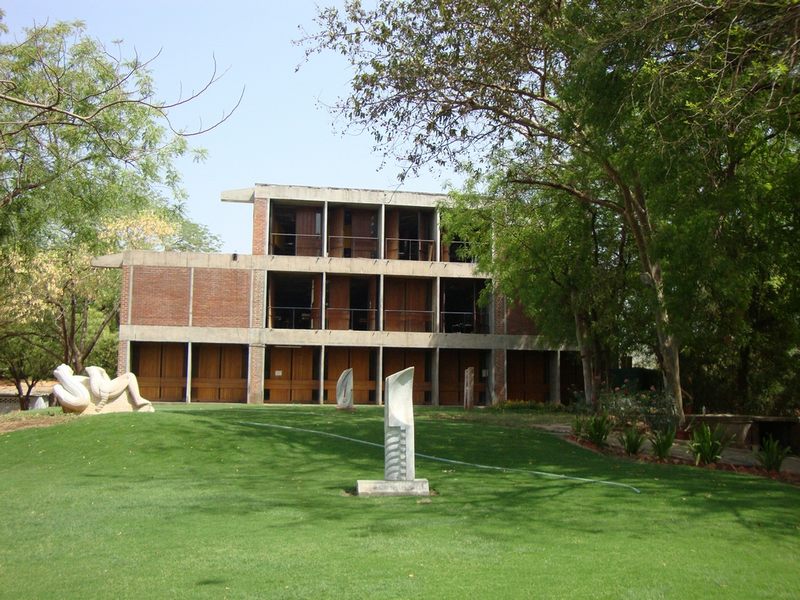 The students of the institutes celebrate the Navaratri festival with a unique combination of contemporary and traditional styles of Garva celebration. The youthful and imaginative talents have shaped the way of celebration in an impressive manner, which will leave you amazed. Get a flexible car rental service from Revv and visit the NID and CEPT campus all 9 days of Navaratri at your preferable time to feel the uniqueness. This year due to pandemic restrictions, the students have decided to use digital illustrations to spread the essence of the celebration. 
5. Mirchi Rock and Dhol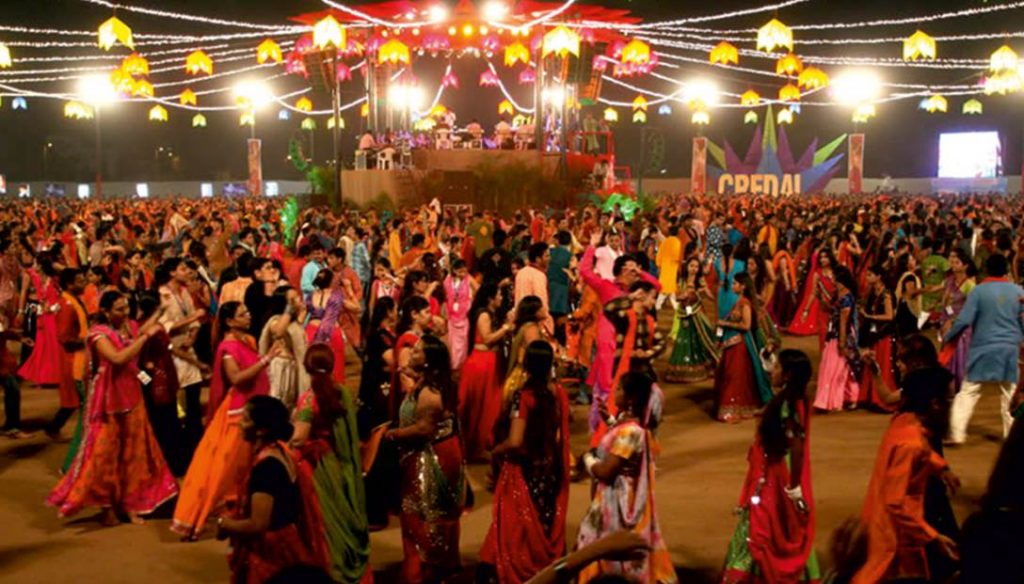 It is another must-visit Garva spot for their best theme of 9 artists performs 9 concerts for the 9 days long festival organized by 98.3 FM Radio Mirchi. It is also famous for the many Bollywood stars who usually visit here during the Mirchi Rock and Dhol event. The tickets for entrance range from Rs 300 to Rs 700 and only a traditional dress code is allowed for entrance. The location is Aman Aakash Party Plot, Beside Trustnagar Society, Shreyas Crossing Road, Vasna, and with a self-drive rental car, you can reach safely with comfort. 
There are several other spots around Ahmedabad, which you can't miss for their rich traditional performances, and car rental service from Revv is the best option for that as per your budget and duration. I'll discuss the best cars and their respective subscription prices, so you can easily decide the model and go ahead with the subscription process to make your Navaratri celebration even larger. 
You can select from various brands, segments, seating capacity, fuel and transmission types, the perfect car model you are looking for, and from previous customer reviews, you can recognize Revv as the best car rental service in Ahmedabad. 
Hatchbacks
Hatchbacks are the best choice for small families, and you can get these small cars within Rs 17,000 to Rs 25,000 depends on the model you choose. The available models are Hyundai Eon, Santro AT, Grand i10, Elite i20, Maruti Swift, Celerio, Wagon R, Mahindra KUV100. 
Sedans: 
Comfort is vital when you are on a long trip. The trips for visiting Navarati celebrations won't be lengthy if you roam around the city. But why miss the nearby uniqueness? You can take a road trip to Vadodara, where you can find some uncountable Garba and Dandiya raas festivities. Get a sedan car for rental in Ahmedabad for around Rs 25,000 for maximum comfort. The available models are Maruti Ciaz, Swift Dzire, Hyundai Xcent, Verna MT, Honda Amaze (P). 
SUV and MUV: 
Maximum SUVs and MUVs are 7 seater vehicles and most suitable for the whole family or friends to travel together in utmost comfort. Also, these cars pose a stunning visual appeal and are best for rough roads for high ground clearance. Though, roads around Ahmedabad are pretty good for all types of vehicles. If you want to go off-road to experience rural celebrations, then SUVs are the best choice. The SUV and MUV car rental in Ahmedabad is available from around Rs 27,000 to Rs 37,000. Available models are Mahindra Scorpio, XUV, XUV300, Marazzo, Maruti Ertiga, Brezza, Hyundai Creta (MT and AT), Toyota Innova Crysta. 
These prices are approx estimations for the 10 to 11 days during the Navaratri celebration in Ahmedabad, but you can also get a monthly car rental if you want to stay for a little longer. Self-drive road trips are always fun, and why not utilize the facility on every occasion. So rent a car and visit wherever you like to craft some treasured memories.