Plan a Road Trip to Kashid and Know The Best Things to do in Kashid
Kashid beach in Maharashtra is a quiet, cool & ideal place to spend some memorable time with your family or friends. You and your partners will like the scenic and solitary atmosphere of the widespread beach of white sands, and at every time of the year, you can find it pretty less crowded. It is one of the underrated beaches of India, and thus it is kept clean and cheap. You can find some beautiful and affordable resorts near Kashid beach for a pleasant stay. The beach and water sports will keep you entertained during the daytime, and authentic Maharashtrian-style foods will satisfy your appetite in between.
Another significant attraction of this beach is the road trip to Kashid from Mumbai or Pune. The route is so beautiful that many people like to self-drive for traveling the distance. Especially, to enjoy the pleasant highway drive and the breathtaking surrounding landscapes. Also, many travels from Mandwa to Kashid beach to enjoy the scenic beauty for a long distance. If you like photography, you will stop multiple times to capture the stunning contrast of the sky and the Arabian Sea. 
In the following, we will provide a detailed route map from Mumbai or Pune to Kashid and the exciting things to do in Kashid.
Road Trip from Mumbai to Kashed Beach:
The distance is around 168 Km, and it takes a maximum of 3 hours to reach with a moderate speed and traffic condition. You can find several eateries, petrol stations, toilets, and resorts on the route, but the prime attraction is the unparallel beauty of the seaside road. You get a self-drive rental car and follow the below-motioned route map for the best experience.
Route map: 
Start from the Sion-Panvel Road till Panvel and avoid the flyover leading to the Pune Expressway. Take the old Goa Road, which is NH66, and follow it up to Vadkhal. The distance will be around 40 km, then get off NH66 and head towards Alibaug for 20 km. Once you reach Alibaug, take the road leading to Murud via Nagaon, Revdanda for about 30 km, till Kashid. The spectacular landscapes around the road will make you travel the distance repeatedly, which makes it an impressive weekend gateway from the busy life in Mumbai.
Road Trip from Pune to Kashed Beach:
The distance between Pune and Kashid is approx 170 km, and it takes about 3.5 to 4 hours to reach, depending on the route of travel and traffic condition. You can reach Kashid from Pune via three different routes, which are different in characteristics as well. So, select the perfect route as per your time and preference. If you are a nature lover, we'll suggest the route through Lavale and Kolad for the monsoon waterfalls, several rivers, Mulshi and Tamhini Ghats, and many more. But in some places road conditions are not good and it usually takes more time to cover, so if you are in hurry, we won't suggest you take this route.
Route map: 
As I have mentioned, there are three popular routes between Pune and Kashid beach, and to reach the distance you can get a car on rent. From Kashid, you can take a different route to come back to Pune that will enrich your experience. The first route passes through Lonavala, Khopoli, and Pen, which is the best option for smooth driving and time-saving purposes. The views are also pretty impressive once you can see the Arabian Sea by the side of the road. The second route diverts from Khopoli and passes through the Mumbai-Pune expressway. Only four-wheelers are allowed on this route, so there will be less traffic, but the distance is about 192 km, which is a little bit higher than the others. The third route is pretty different from the others, which I have mentioned as my favorite through Lavale and Kolad. The distance is around 170 km, and several tourists' attractions are available on this route.
Attractions of Kashid beach:
 It is a perfect destination for relaxed beach holidays with several striking water and beach sports, like swimming in the sea or adventures like scuba diving, snorkeling, parasailing, and banana boat rides. You can go horse-riding on the white sands or spend your leisure time on the beach hammocks. The best time to visit Kashid is during the winter season from October to February when you can pitch a tent on the beach and enjoy bonfires and night camping. The solitary atmosphere is also suitable for stargazing, where you can see the reflections on the seawater. 
Also, there are several significant places to visit near Kashid in Maharashtra, which are reachable via a short trip from the beach.
5 Best places to visit near Kashid in 2021
1. Korlai Fort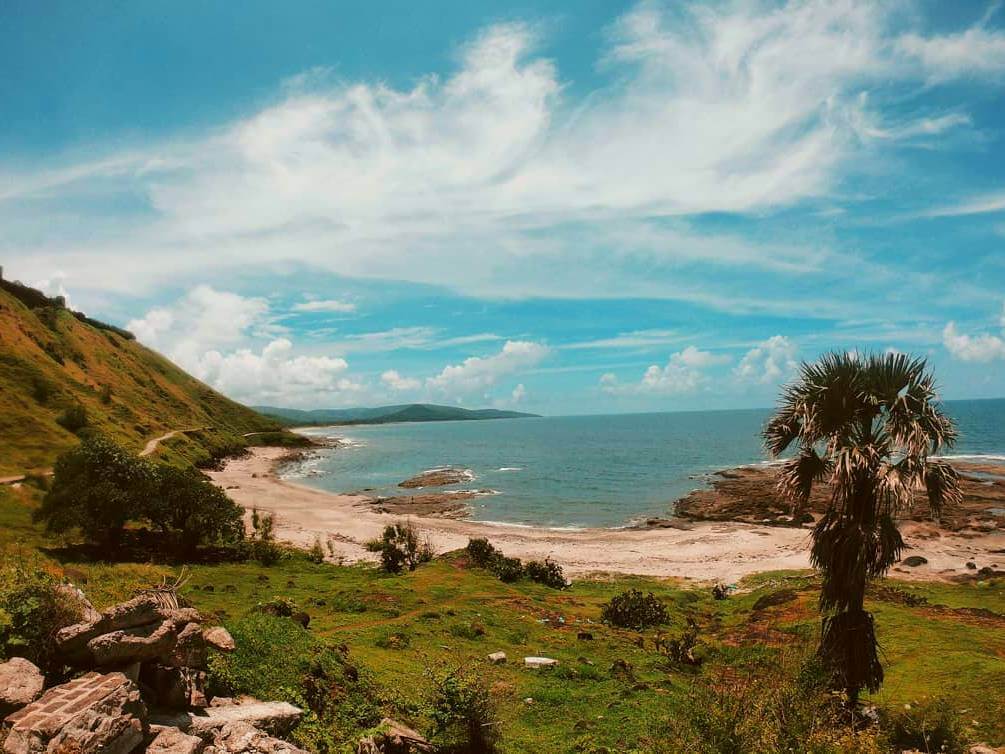 If you are medieval enthusiastic, then this Portuguese fort on a hillock is a must-visit spot for you. It was built on an island in 1521 to guard the route to Revdanda Creek. It has 11 gates and seven bastions, which are named after saint São Francisco and others. Maharashtra Forest Department now looks after the maintenance of this ancient historical tourist place near Kashid.
2. Phansad Wildlife Sanctuary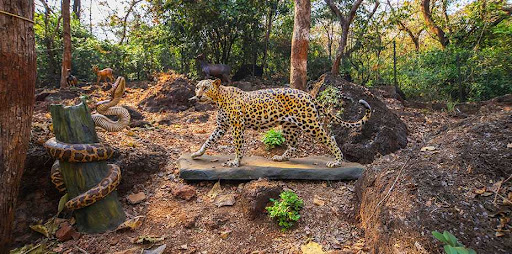 This sanctuary spans over a span of 6979 hectares of land and represents the coastal woodland wildlife biodiversity of the Western Ghats. So this is a prime attraction for nature lovers to observe grasslands, woodlands, and forests with varieties of wildlife, flora, and birds. You can see leopard, Indian giant squirrel, Sri Lankan frogmouth, Mouse deer, and hyena, among the other rare species.
3. Revdanda Beach Fort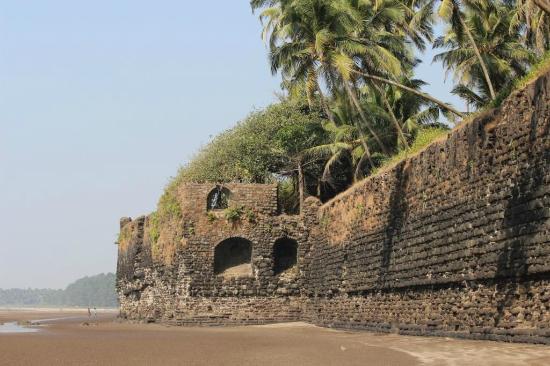 It is another significant Portuguese remain and less-known place to visit near Kashid beach. It is a ruin of the old structure covered with wild plantations, but you can notice the canon holes on the walls, which were built to protect the area from any marine attacks. The distance from Kasid beach is only 15 km, and you can visit here for a short historical trip.
4. Murud Janjira Fort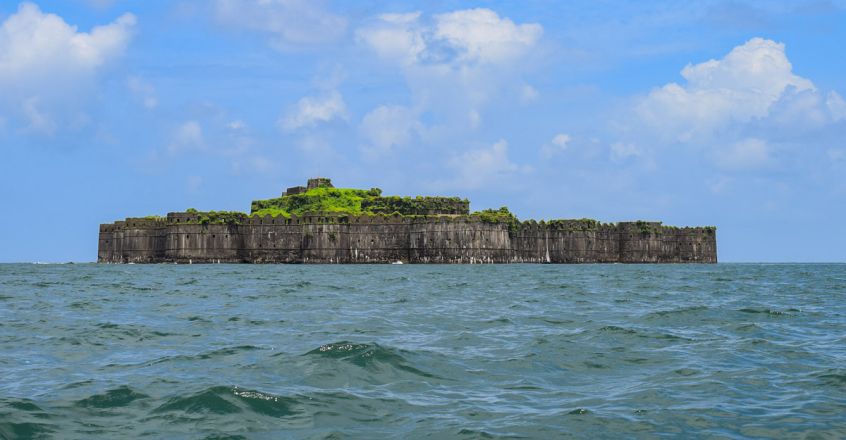 It is one of the famous marine forts in India, located on the coast of Murud village. It has 26 rounded bastions, many palaces, canons, grand gateways, and a freshwater lake, which are perfectly maintained to date. The distance is only 20 km, and you will miss a grand experience if you do not visit the spot for its historical significance and oceanic beauty.
5. Alibaug Beach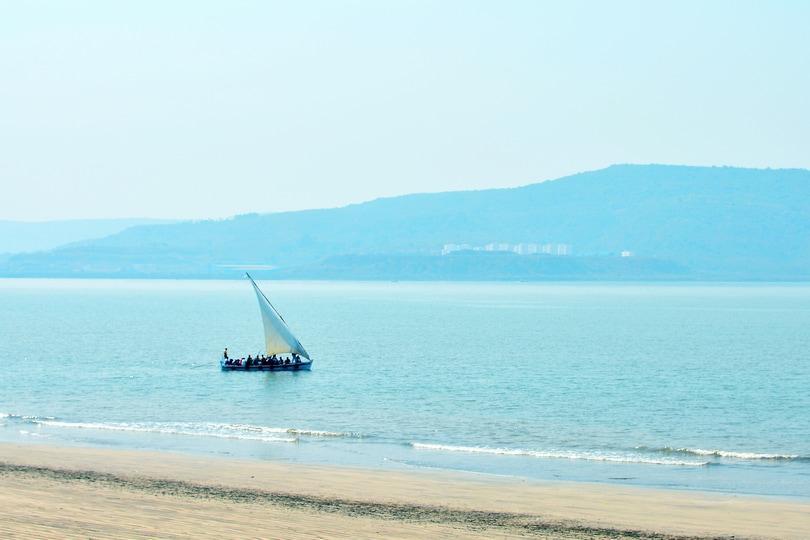 Black sand on the beach with the setting of Kolaba fort off the coast makes Alibaug beach a unique point to visit. It is a famous beach and tourist attraction. Many people visit this place on their weekend trips to Kashid. Jet Ski, paragliding, kite-surfing, and kayaking is among the many adventurous attractions available on this beach, which is hard to miss. The distance from Kashid is only 30 km, and you can visit Alibaug beach to spend a wonderful day and night.
So if you haven't visited Kashid beach, plan on any suitable weekend for the unparallel experience. If you are planning to visit with family, resorts in Kashid are widely available at reasonable prices. The road is scenic, with the surrounding coastal and hill magnetism. The distance is short, so why wait any longer? Get a self-drive rental car from Revv and make your long weekend a cherished one.