6 Road Trip from Mumbai to Ujjain that You can Plan for Your Next Trip
Ujjain is an ancient city of Madhya Pradesh on the bank of the Kshipra River with a great deal of historical and mythical background. It is a hotspot for Hindu pilgrimage for the centuries-old Mahakaleshwar Jyotirlinga Temple. Also, every 14 years, Ujjain hosts the famous Kumbh Mela, which attracts lots of pilgrims. Despite being a pretty old city, Ujjain will give you serenity amid the large population.
In Madhya Pradesh, several other such tourist attractions are worthy of a visit. So if you are planning for a round trip in Madhya Pradesh along with Ujjain, then the best idea is to get a self-drive rental car and hit the road. Here we have provided the essential details to aid in your endeavor. The journey will be smooth on the highways while you may get some traffic in the city areas, but you can cover the distance from Mumbai to Ujjain within a day with proper planning and time management.   
Route Map: 
The distance for a one-way road trip from Mumbai to Ujjain is approx 640 km via Agra National Highway and NH52. You can cover the distance within 12 hours in moderate traffic conditions. If you start early in the morning, then you can reach Indore by evening and Ujjain within the next hour via Indore Ujjain road. There are several exciting eateries between Mumbai and Ujjain for your most needed break. The significant spots in this route are Nasik, Malegaon, Dhule, Shirpur, Pithampur, and Indore. 
Top sights near Ujjain:     
After you visited Ujjain, you can take a trip to these famous tourist attractions in and around this ancient city of temples. October to March is the best time to travel to Ujjain when you can visit the Mahakaleshwar Temple. The Mahakal morning aarti time is 4 am to 6 am and 7:00 To 7:30 pm of evening aarti. Also, you can pick winter months to visit the other nearby destinations in Ujjain, like the Bhartruhari Caves. These are the top sights, which you can reach within minutes by short road trips. 
1. Bhartrihari Caves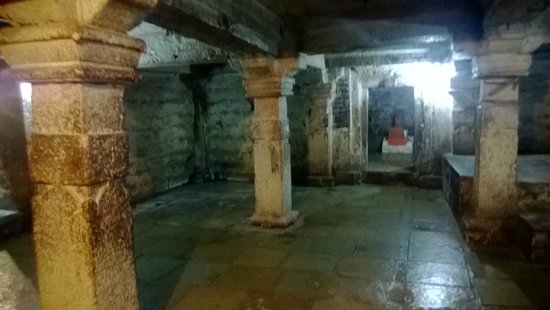 These ancient caves assigned to the 11th century CE are evidence of the prosperous cultural heritage of this city. Historical evidence refers to that stepbrother of the famous King Vikramaditya Bhartrihari meditated in these caves for approx 12 years. He was also a great scholar and a poet. Hence, the caves are named after him, and many people visit here to pay homage to this wise person. Bhartrihari Caves are on the outskirts of Ujjain near the banks of River Kshipra. These are small and narrow caves with multiple rooms supported by stone pillars. The rooms houses idols or images of different Hindu deities. Bhartrihari Caves is worth visiting for its historical significance, and it is only 5.2 km away from the Varah Mihir Marg of Ujjain. 
2. Kal Bhairav Mandir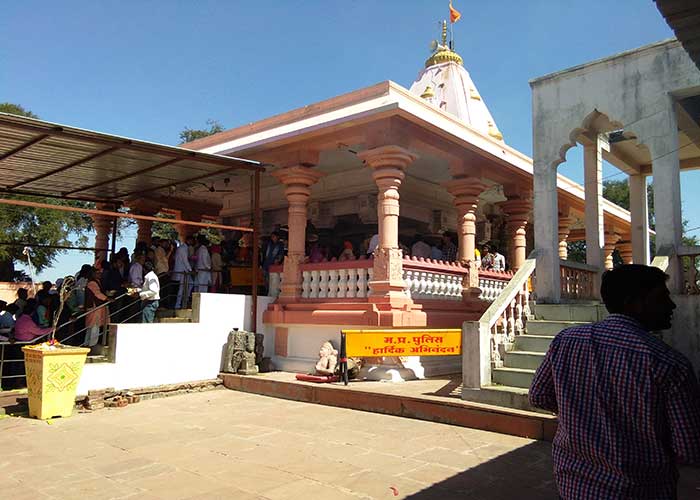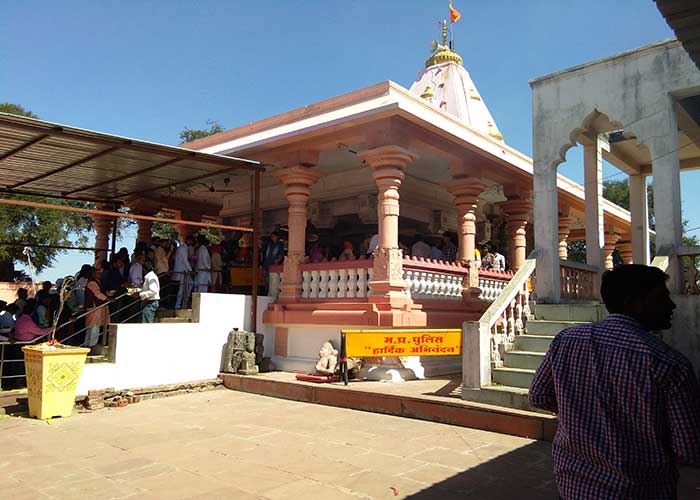 Kal Bhairav is the guardian deity of Ujjain as per the religious belief, and his temple is on the bank of the Kshipra River outside of the city. The present-day temple is reconstructed over the older structure that dates between the 9th and 13th centuries CE. Ancient imagery of Shiva, Parvati, Ganesha, and Vishnu is recovered from this place, which makes it historically significant. Also, some traces of Malwa paintings are still visible on the temple walls. Many people visit here daily for religious purposes and offer liquor to the deity to fulfill their wishes. A small self-drive road trip of 7.4 km from Ujjain can take you to this historical temple within 15 minutes.
3. Vedh Shala or Jantar Mantar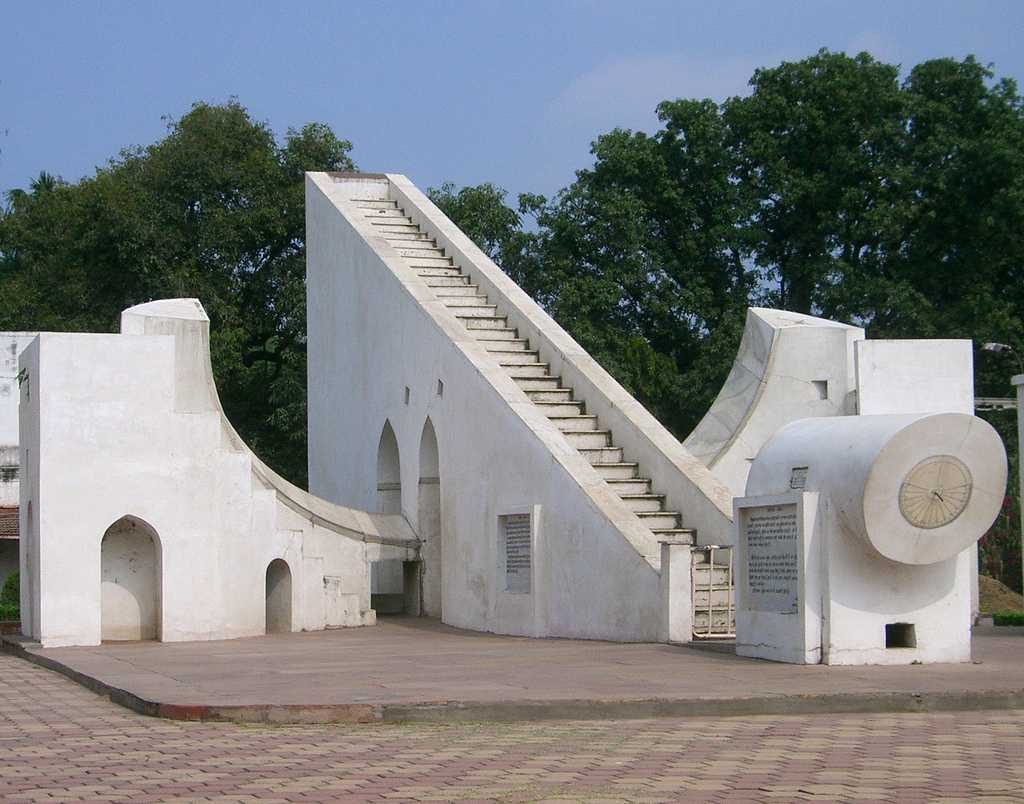 It is an observatory that includes 13 architectural astronomy instruments for measuring local time, altitude, and other celestial details like declination of the Sun, stars, planets, and satellites. Vedh shala was built in 1725 by Maharaja Jai Singh II. He was an astronomer with a deep interest in science and space. He also constructed four other observatories in New Delhi, Jaipur, Mathura, and Varanasi. It is a tourist hotspot for ages, and it takes only 5 minutes to reach from Varah Mihir Marg. This place has an entry fee of Rs.40 for Indians and Rs.200 for foreigners apart from the camera charges of Rs.50. 
4. Maharshi Sandipani Ashram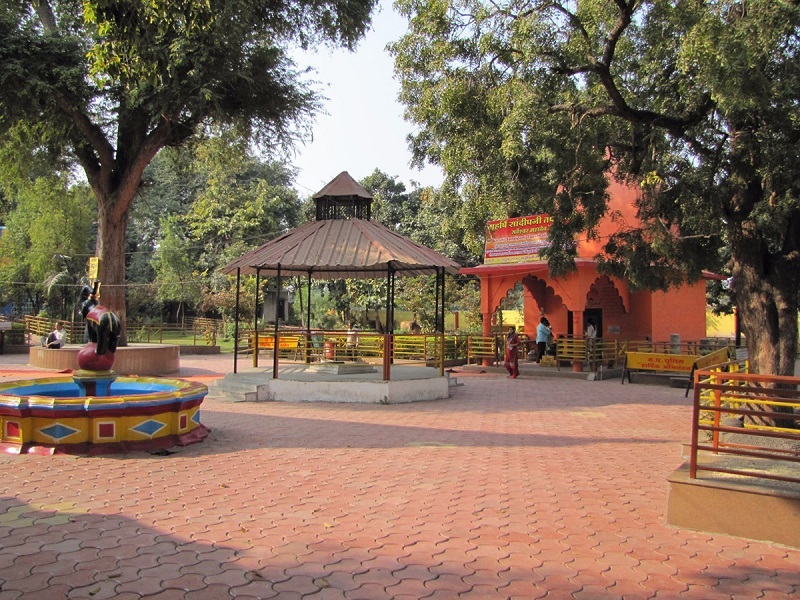 Maharishi Sandipani, who was the teacher of Lord Krishna and his brother Lord Balaram is believed to have lived in this place. Also, some significant mythical incidents from the Mahabharata period are linked with this ashram. The digits 1 to 100 were found inscribed on a stone tablet here, which is believed to have been engraved by Maharshi Sandipani himself. Also, there are two ancient temples of Lord Shiva inside the premises. The mythical connotation has made this one of the famous places to visit near Ujjain, and it is only 5.4 km away from the city. 
5. Shri Chintaman Ganesh Temple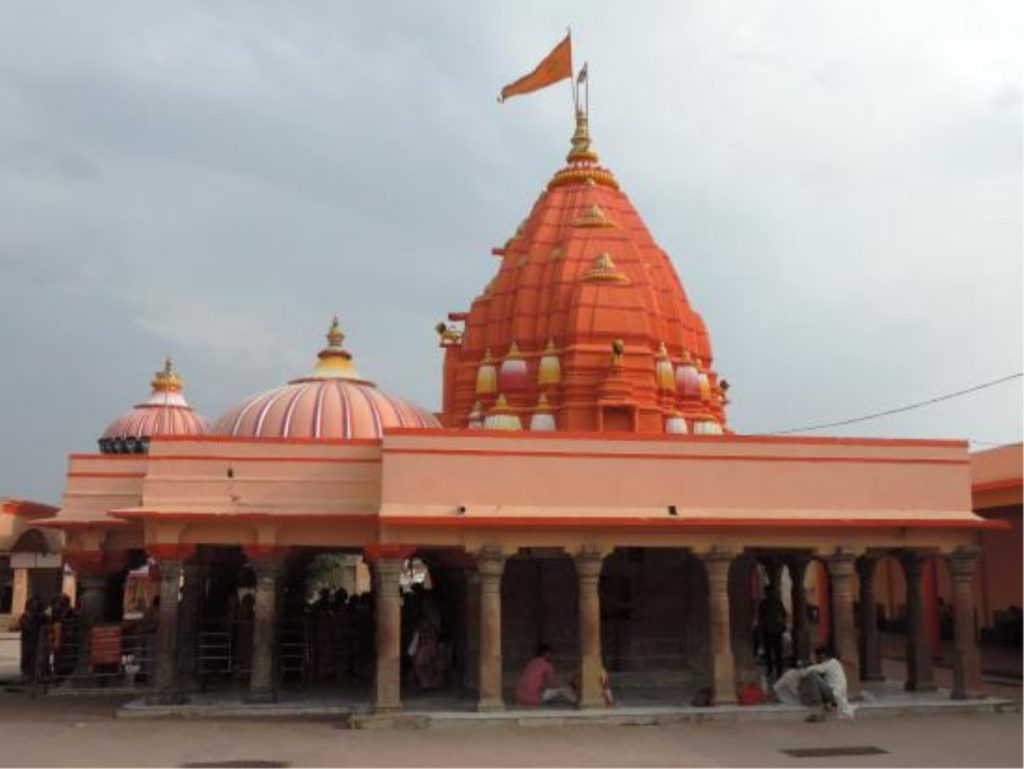 It is an ancient temple of Lord Ganesha, which dates back between the 11th and 12th centuries established by the Paramaras. The age-old sanctity of this Ganesh temple can be traced in the white shrine and the finely-carved stone pillars in the central hall. It is also the biggest Ganesh temple, and here the idol is formed naturally. Many devote visits here to witness the holy Sindur Shringar of Lord Ganesha. The distance of this temple from Ujjain is 74 km via MP-SH18, which takes approx 15 minutes to cover in moderate traffic.   
6. Durgadas Ki Chhatri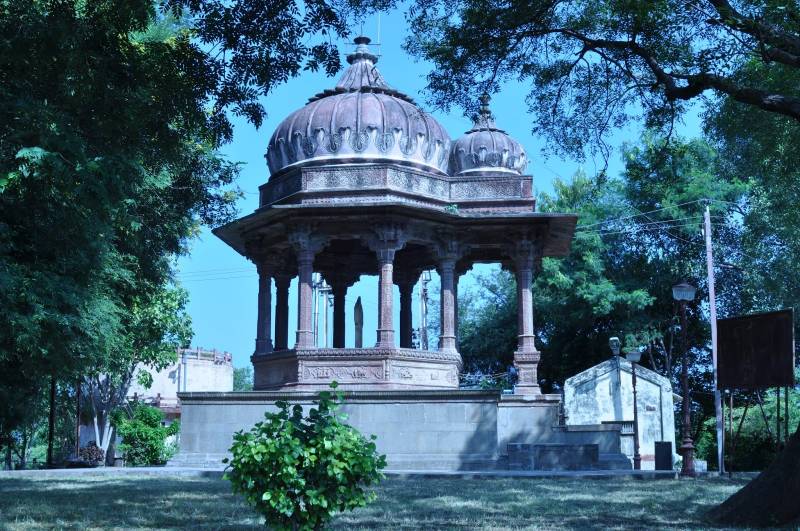 Vir Durgadas is a legendary historical Rajputana figure who fought against the Moghuls during Aurangzeb's rule. Durgadas Ki Chhatri is a distinctive monument amid the famous temples in Ujjain built over the cremation spot of Vir Durgadas on the bank of the Kshipra River. To date, many people visit this architecture to pay homage to this brave Rajput leader. It is in the outskirt of the city and takes around 10 to 12 minutes to reach via Patel Marg. 
Road trips are always fun, and you can find several other things to do around Ujjain when you can travel freely in your car. If you don't have one, you can always take a rental car from Revv for a safe and memorable journey.