20 Best Places From Delhi for One Day Road Trips
The good thing about living in Delhi is that you can pack your bags on any given weekend, spend the day in some nearby destinations, and come back to your bed for that good night sleep. Located at the heart of the country, you can take one day trip from Delhi to so many places. So, if you are inclined to travel over a weekend and see the cities, towns, and hill stations nearby, you can get started with this list mentioned here in mentioned below:-
20 Top 1 Day Places near Delhi 
1. Asola Bhatti Wildlife Sanctuary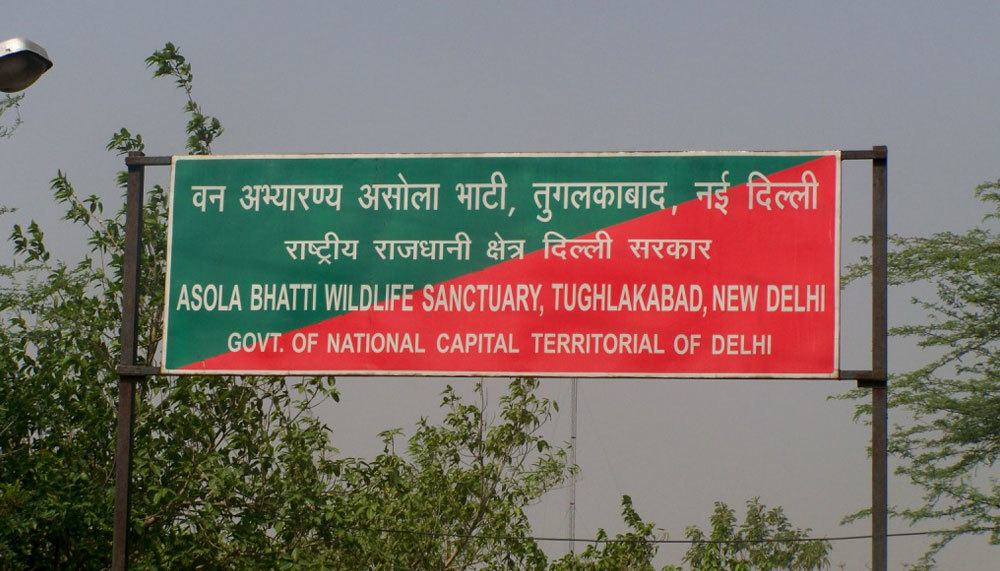 The Asola Bhatti Wildlife Sanctuary, located at the northern end of the Aravalli Hill Range, is an excellent option for a one-day trip near Delhi. The sanctuary is popular among those who enjoy relaxing in nature's lap. In the summer, the sparkling blue waters of the 5 hidden lakes, including the highly popular Bhardwaj Lake, serve as ideal picnic spots near Delhi, making it one of the best tourist places near Delhi within 100 kilometres. Activities include wildlife photography, lake visits, nature walks, and trekking. 1 day is the ideal duration. Attractions: A diverse range of birds, reptiles, amphibians, and mammals can be found in the forests surrounding five hidden lakes.
Distance from Delhi: 38 Kms.
2. Surajkund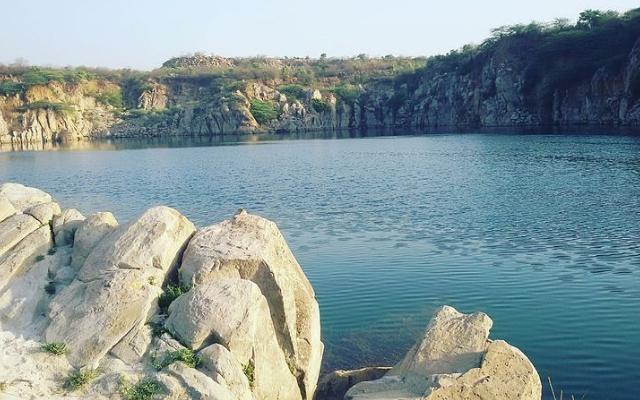 The semicircular amphitheater-shaped Surajkund is located just outside the city limits of Delhi. The attraction in Faridabad, known for its annual crafts festival, is one of the best places to visit near Delhi for a day tour during the winters. Things to do include attending festivals and fairs, as well as taking photographs. 1 day is the ideal duration. Attractions include an amphitheater-shaped embankment, Anangpur Dam, and the Surajkund Annual International Crafts Mela, which takes place from February 1 to 15.
Distance from Delhi: 43 Kms
3. Sultanpur Bird Sanctuary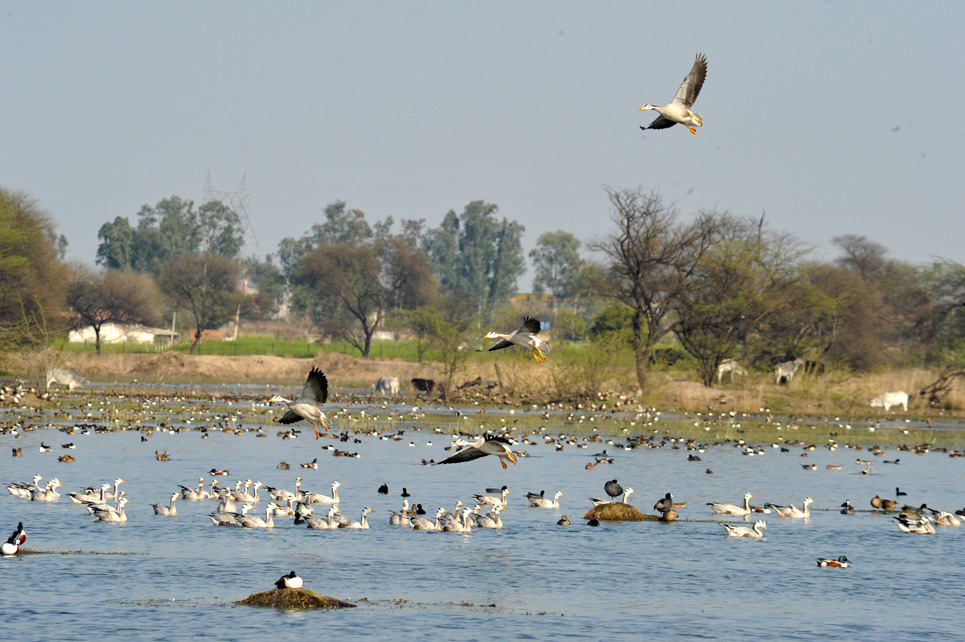 The Sultanpur Bird Sanctuary is one of the best places to visit near Delhi for a day trip for those who enjoy being surrounded by the greenery of forests and the chirpings of birds. The region is home to a variety of migratory and resident bird species. And the added benefit for Delhi residents? They don't even need to take time off to visit the lovely sanctuary. Activities include bird watching, photography, hiking trails, and nature walks. 2 days is the ideal duration. During the winter, migratory birds such as Siberian cranes, greater flamingos, ruff, black winged stilt, common teal, common greenshank, northern pintail, yellow wagtail, white wagtail, northern shoveller, and rosy pelican can be seen.
Distance from Delhi: 40 Kms
4. Botanix Nature Resort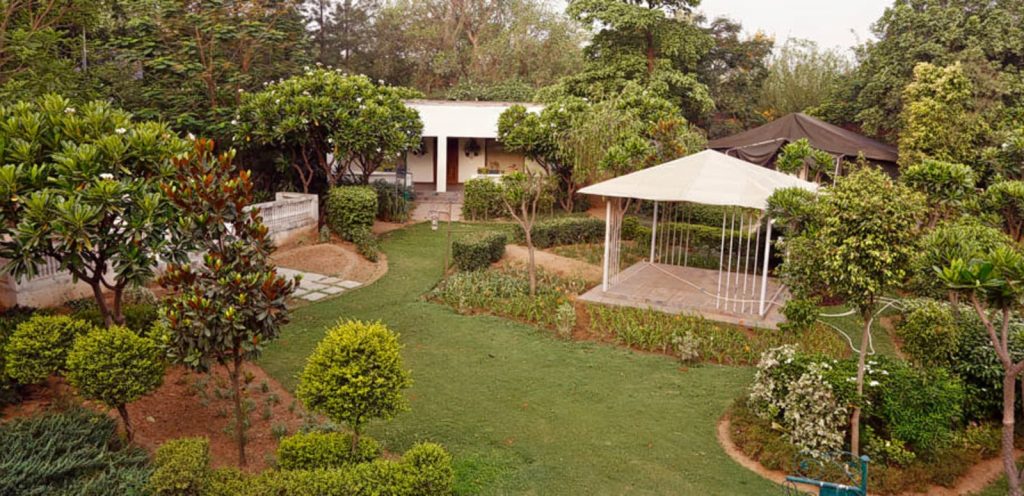 Some of the best resorts near Delhi are ideal for a relaxing evening or a short staycation. These allow people to unwind and rejuvenate, or simply celebrate a special occasion. And Botanix Nature Resort is an excellent ambassador for such vacation destinations near Delhi. Its location in the Aravallis foothills and near the Damdama Lake makes it ideal for some light adventure activities.
Distance from Delhi: 57 Kms
5. Alwar And Bhangarh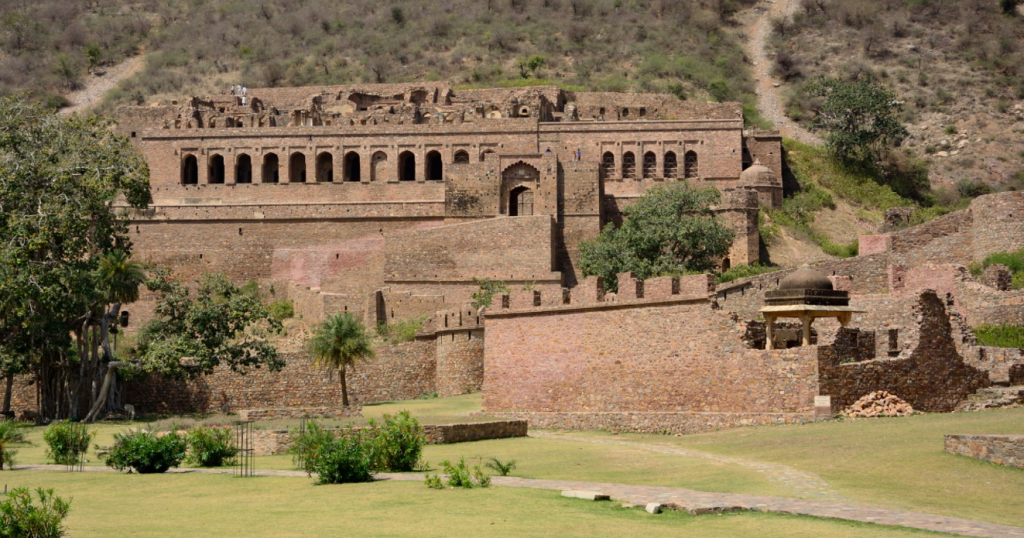 Alwar is one of the vacation destinations near Delhi known for its rich cultural heritage. Alwar's district includes Alwar city, Sariska, Bhangarh, and Siliserh. The district is one of the best places to visit near Delhi in the winter because it provides a perfect balance of nature, adventure, and luxury. Things to Do: Sariska Tiger Reserve – Wildlife Safari, Alwar Museum – Ancient Artefacts, Bhangarh Fort – Explore The Haunted, Siliserh Lake Palace – Heritage Walk Ideal Duration: one night and two days Boating in Siliserh Lake, Bala Quila (Alwar Fort), Hill Fort at Kesroli, haunted fort of Bhangarh, and jeep safari in Sariska Tiger Reserve are among the attractions.
Distance from Delhi: 165 Kms
6. Murthal
While talking about one day tour from Delhi, the first place that comes to our mind is Murthal. If you are especially a foodie, then Murthal is going to cheer you up for sure. You can enjoy some delicious stuffed paranthas and kulchas from the road side dhaba.
Distance from Delhi: 60 km
7. Damdama Lake
If you want to have a vacation being around a water body, head to Damdama Lake. You can enjoy boating along with some other outdoor activities and even adventure sports.
Distance from Delhi: 60 km
8. Neemrana Fort Palace, Rajasthan
Are you in a mood to spend on a luxury stay near Delhi for some quality time with your partner? If so, then you must visit Neemrana Fort Palace. The beautiful palace resort will take your breath away and some amazing adventure activities will make the time spent here memorable.
Distance from Delhi: 120 km
9. The Taj Mahal, Agra –
Uttar Pradesh
Delhi to agra one day tour by car is the best thing that can happen during the weekend. Even during the summers, the magnificence of the Taj Mahal remains the same. If you start your drive early in the morning, you can have your breakfast in this glorious city. Once you are done touring the Taj Mahal, you can get some Agra ka Petha on your way back to Delhi.
On your one day trip to Agra from Delhi by car, you will be able to have glimpses of the Formula 1 race tracks.
Distance from Delhi: 202 km
10. Mathura and Vrindavan, Uttar Pradesh
On the way to your Delhi to Agra, Mathura, Vrindavan one day tour by car, you can halt for some time and take a look of the ancient towns of Mathura and Vrindavan. Visiting Mathura and Vrindavan presents an excellent opportunity to experience the spiritual side of the land, whether you are a follower of Lord Krishna, or not. If you can manage some time during Janmasthami, you will be ecstatic to see the celebration.
Distance from Delhi: 144 km
11. Sariska National Park, Alwar, Rajasthan 
Among many day tours of Delhi, one of the most sought after is Sariska National Park in Alwar. While experiencing the architectural grandeur of this princely city, you can also visit the Sariska National Park to spot Tigers.
Distance from Delhi: 157 km
12. Chandigarh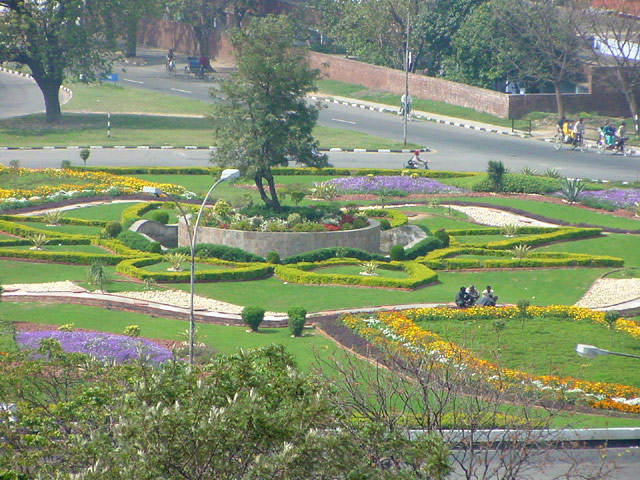 A Delhi to Chandigarh road trip by car can be really exciting. While on the way to Chandigarh, you can have a stopover at Haveli or Sukhdev Dhaba in Murthal and have some appetizing stuffed paranthas with lassi. Upon reaching the city you may visit the various attractions like Rock Garden, Rose Garden, Sukhna Lake, etc.
Distance from Delhi: 243.7 km
13. Noor Mahal, Karnal – Haryana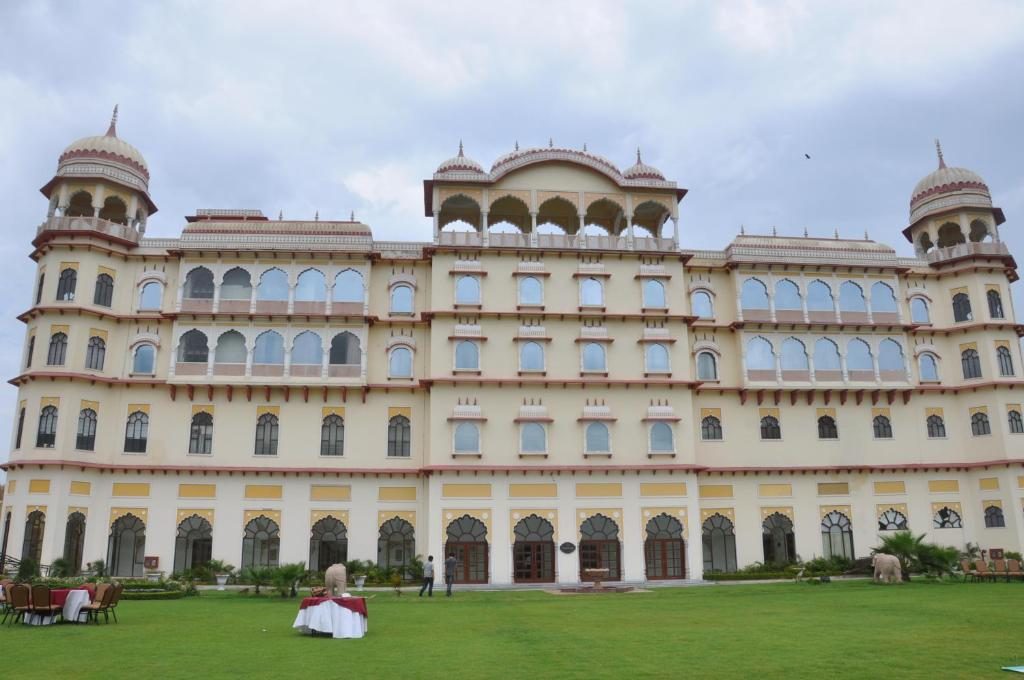 The history buffs will love this place. Royalty blended with skilled craftsmanship, this palace has now been converted into a five star hotel.
Distance from Delhi: 122 km
14. Nuh, Haryana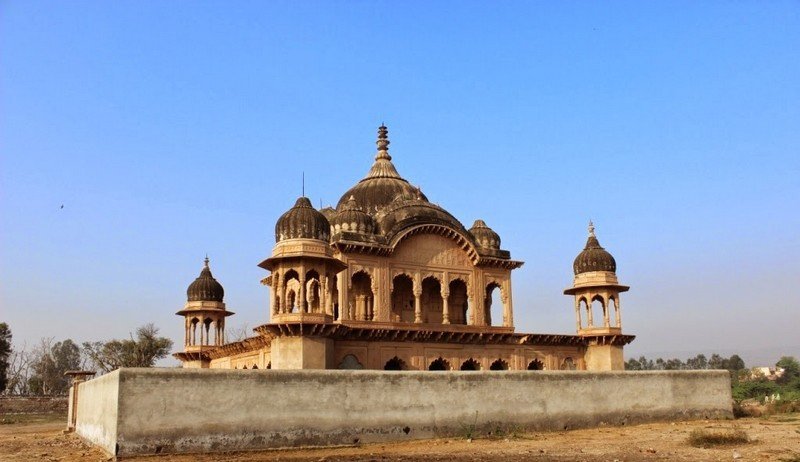 If you want to go to a nearby destination, you can explore the historical town in Haryana, Nuh. In Nuh, you can check out some tourist attractions like the mosque and tomb of the Mughal king Bahadur Khan Nadir.
Distance from Delhi: 88 km
15. Badkhal Lake, Haryana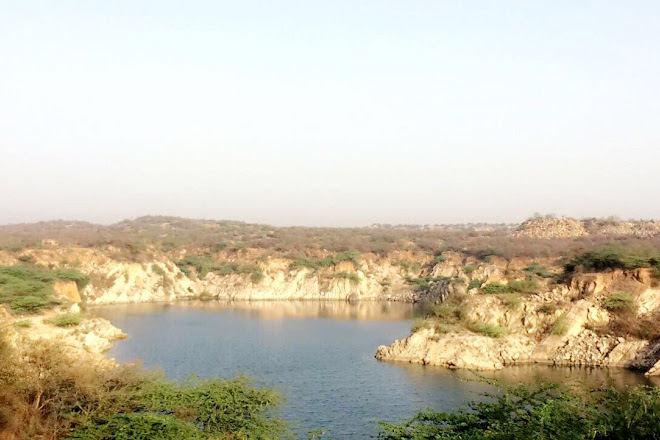 Do you find bird watching fascinating? If yes, then you must visit this lake. You will be able to see a wide variety of birds. Some activities that you can get engaged with here apart from bird-watching are kayaking and trekking.
Distance from Delhi: 50.4 km
16. Barsana, Uttar Pradesh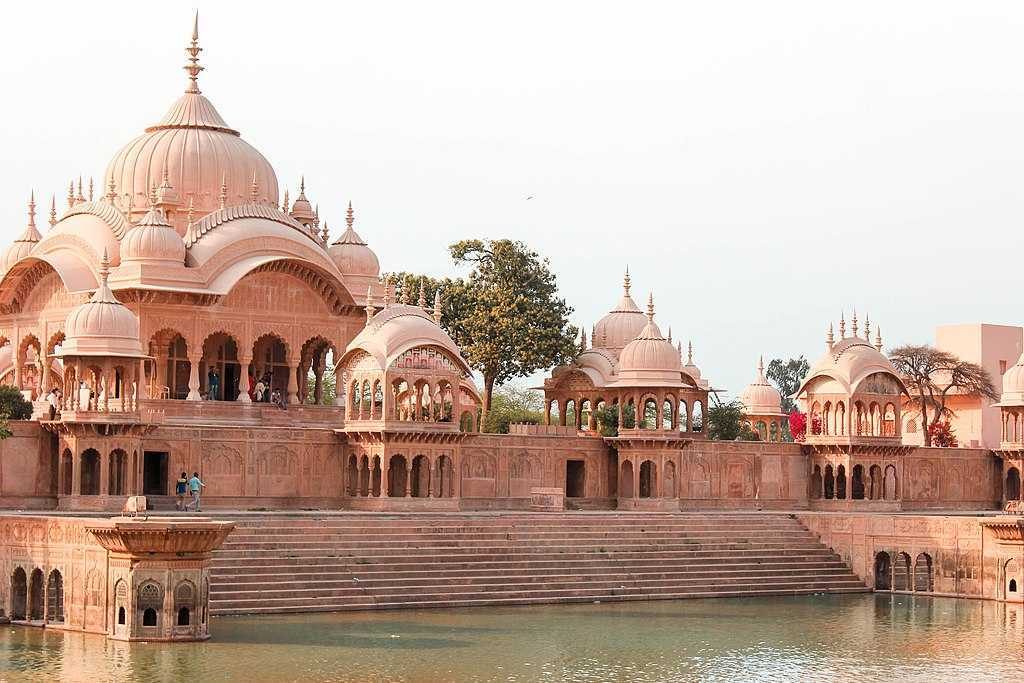 Barsana is considered to be the birth place of Radha. Though this place is famous for its unique way of celebrating Holi, but you can also take one day tour here, even on a weekend. The attractions here include Shriji temple, Radha Kushal Bihari temple, Maan Mandir, and Sankari Khor.
Distance from Delhi: 170.9 km
17. Wild Dhauj Camp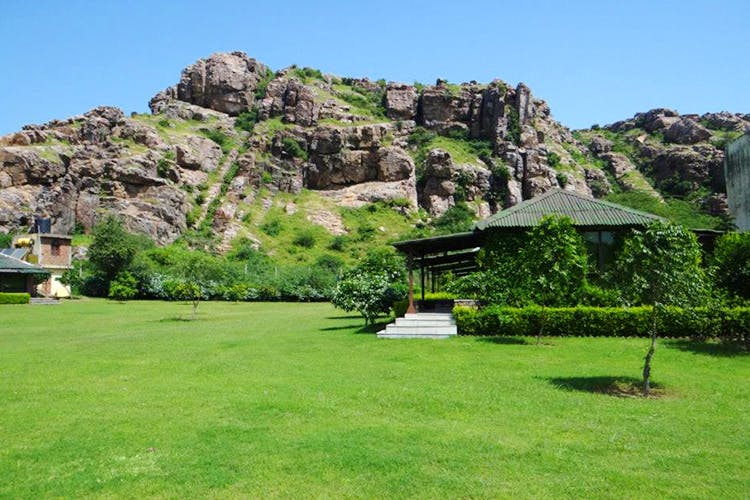 You can take a day tour from Delhi by car to Wild Dhauj camp. Activities like trekking, rappelling, monkey crawling, wall climbing can be experienced at this place. If you want some more adrenaline rush, you can try zorbing and mountain biking. If you make some changes in your plan, you can even stay back at night and have a wonderful camping experience.
Distance from Delhi: 60 km
18. Morni, Haryana
This is one of the nearest hill stations to Delhi where you can take a day tour. The dense forest, pristine lake, and lush greenery will certainly help you get that peaceful environment. Tourists can try activities like cycling, trekking, and boating.
Distance from Delhi: 260 km
19. Bharatpur, Rajasthan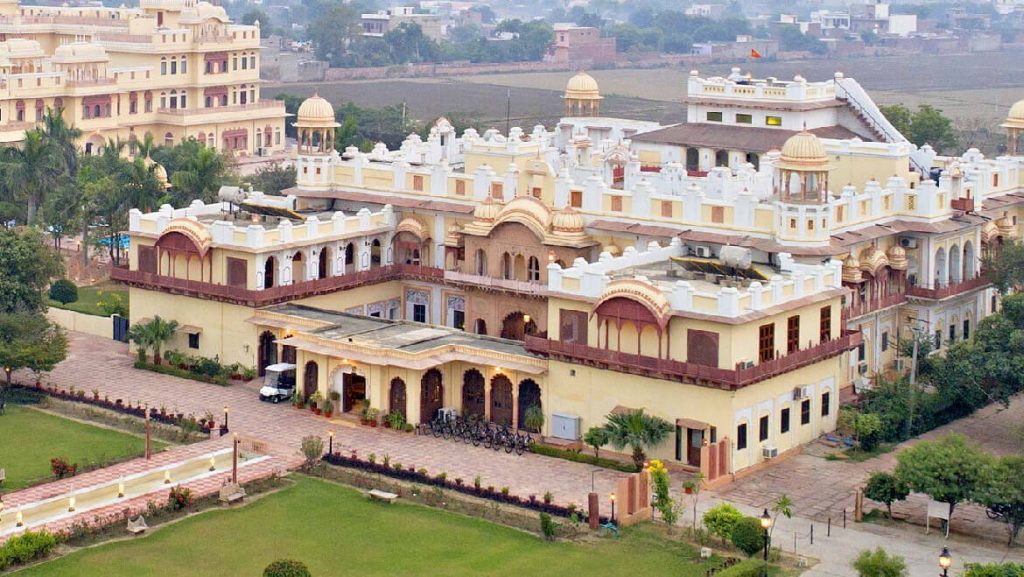 The Bharatpur Bird Sanctuary or the Keoladeo National Park is an absolute weekend getaway, where you can spend time amidst nature and birds. You can also spot turtles in the pond adjacent to the temple there.
Distance from Delhi: 182 km
20. Unchagaon, Uttar Pradesh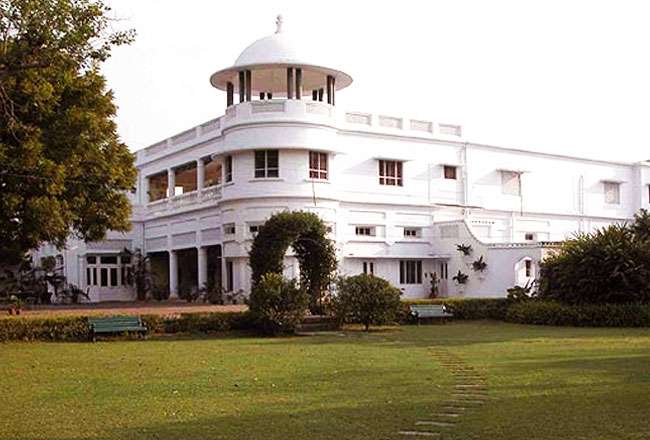 The 19th century Fort Unchagaon is a regal heritage getaway. You will be able to spot dolphins playing in the water of the river Ganga. In the fort, you can experience pottery making by local artisans, bullock cart ride, and village tour.
Distance from Delhi: 101 km
As evident from the above list, there are many options that can give you a welcome break, without the need for you to stay the night. These destinations are excellent for people who want to take a trip while also not compromising on routine commitments.
FAQs on One Day Road Trips From Delhi
Que:- Where can I go for one day Road Trip?
Ans:- You can go to Chandigarh, Karnal, Agra, Mathura-Vrindavan, Alwar, etc for one-day road trips.
Que:- What are the best places to visit from Delhi for one-day short trips?
Ans:- Here are many places to visit near Delhi for one-day short trips including, Mathura Vrindavan, Taj Mahal in Agra, Sariska tiger reserve in Alwar, Neemrana Fort, Wild Daul Ganj Camp, and many more.
Que:- Can I book a Revv car rental for One-day trips?
Ans:- Yes, you can book Revv car rentals for short trips or one-day trips.
Que:- How can I book Revv Car rental
Ans:- You can book Revv car rental from Revv app on android or iOS, website or by giving us a call at +91-9250035555. Just select your city, date and time of your trip, key in your location and choose the type of car you want. Then enter your payment details, confirm payment and you are ready to go!