Make Winters Lovelier with Exciting Road Trips from Kolkata!
Winter air has this lovely quality that makes you feel lazy and cosy. But the chill in air is also the reason behind those cravings for long relaxing trips with a good company sealed with some delicacies to enjoy. And sadly, the holidays during this time aren't that long (compared to the summer vacations). But don't worry, you can always utilise the weekend and enjoy it to the fullest with the thrill and chill in the air by exploring some destinations by road which look their best during this season.
We always talk about Kolkata with a rose-tinted vision. The city that upholds culture, heritage, and intellect has a unique charm in itself. And we are sure you are already in awe because of the colonial glimpse this city still displays along with other magnificent locations it boasts of. But how about planning a trip to the areas nearby? We are sure you wouldn't get a better way to make your winters more enchanting.
Important things to keep in mind when traveling around Kolkata!
Expected temperature in and around Kolkata during winters — Winter lasts for around two and a half months in Kolkata and the surrounding areas. You can expect the temperature to be between 9 degree Celsius to 11 degrees Celsius during this time. (That is from the months – December to February)
Types of attractions expected —The nearby Places to Visit from Kolkata has lots of fabulous things stored for you like beaches, heritage sites, temples, and wildlife attractions.
Enjoy your winters in the best way around Kolkata!
They say impromptu trips are always the best. And you can experience this by yourself when you opt for road trips near Kolkata in winters. We are sure you are going to have a fascinating time exploring the vicinage and come back home with a wide, satisfied smile.
1. Mandarmani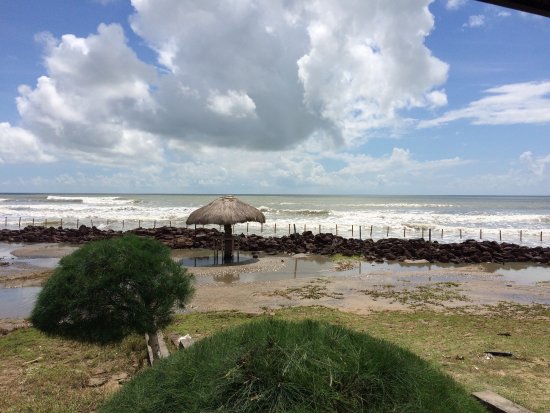 Want to experience a little sun over your head while your feet enjoy the cool? You can get this unique experience at Mandarmani near Kolkata which is a very spectacular beach town near the city. The serene sea and the glimpse of Bay of Bengal from here are going to prove the most relaxed and peaceful holiday away from the hustle and bustle of city life.
Distance from Kolkata- 177 kilometres.
2. Bakkhali Beach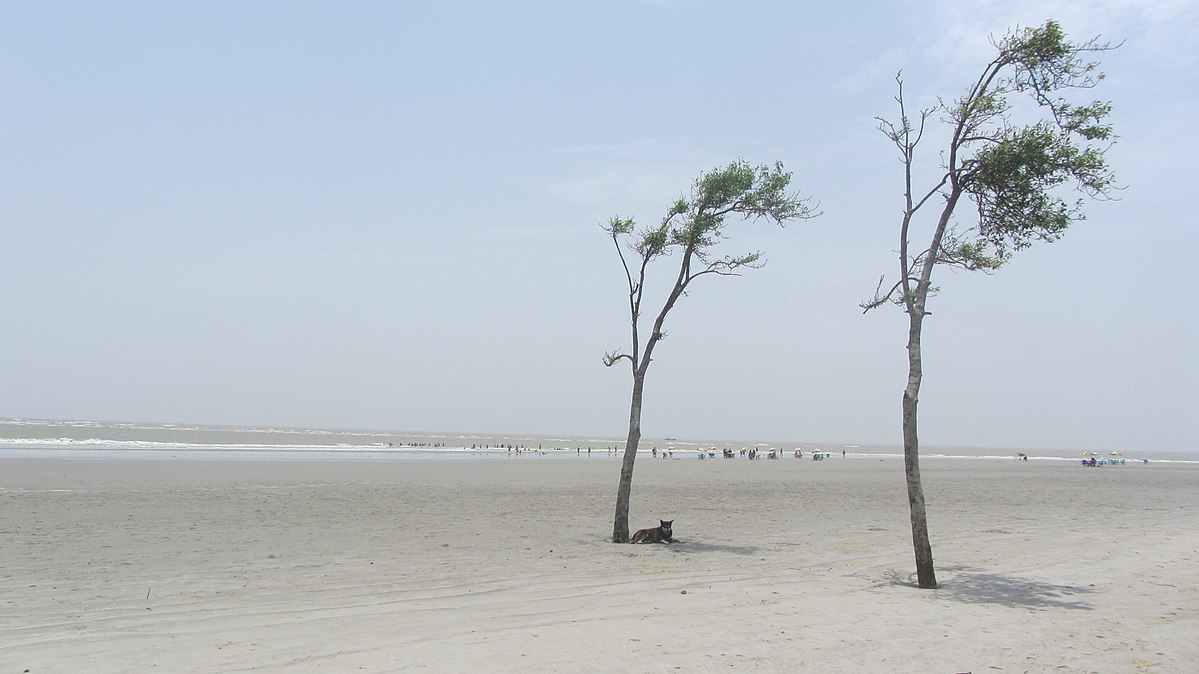 Recently listed amongst the best place for short road trips near Kolkata, Bakkhali Beach is an enchanting beach destination flaunting the white sand, perfect weather, and crazy waves in the best way. And if you want a healthy tan without having to tolerate the scorching heat, you shouldn't definitely miss a trip here. Relax on the cool sand and experience watching some exclusive birds on this beach along with checking the famous crocodile reserve found here.
Distance from Kolkata— 132 kilometres.
3. Sundarbans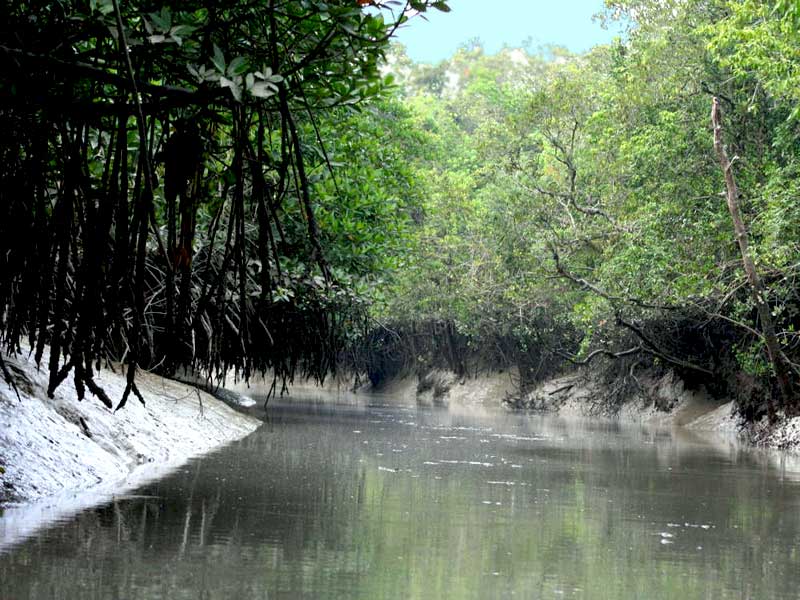 You would have definitely heard about the famous Sundarban Forests of West Bengal. You just couldn't get enough of this destination — and believe us, a trip here would be one of your best road trips near Kolkata. It has some enchanting lush natural bounty to enjoy with the most serene weather (especially during winter) and gleaming waterbodies adding a touch of serene perfection. Just plan a night stay here in the famous boat houses to enjoy your journey and the wildlife sightings. Who knows you may even get to see the famous Bengal Tiger along with pug marks, crocodiles, etc. and numerous birds!
Distance from Kolkata— The distance from Kolkata to the Sundarbans is only 87 kilometres.
4. Khanyan
Winter in Khanyan is actually very famous. We suggest you hit here for a great one-day road trip near Kolkata. The nip in the air is something to be impressed with. You will be awed by viewing the perfectly built royal residencies here and the local museum which promises a bunch of knowledge for your curious minds.
Distance from Kolkata— 75 kilometres.
5. Joypur Forests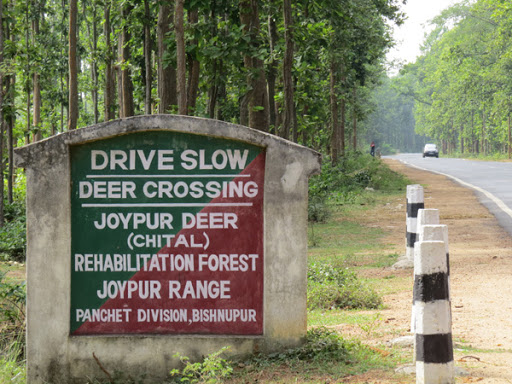 Exploring the greenery around Kolkata is also one of the most recommended ways to enjoy your winter to the fullest. You'll love the Joypur Forest near the city that presents an aura of tranquillity and peace. The clean air is something really fresh and don't forget to bring your tent if you want to enjoy some calm time here camping in the laps of nature.
Distance from Kolkata— 133 kilometres.
6. Gangasagar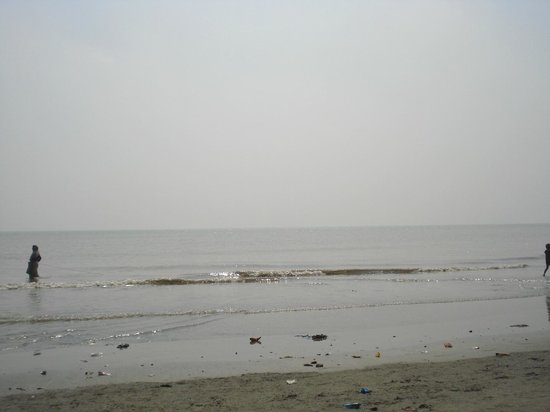 Gangasagar is the best place to hit if you want to experience the best road trips near Kolkata by car. It's a religiously prominent location where the River Ganga confluences into the Bay of Bengal and you'll find a huge rush of devotees here no matter which season it is! The Kapil Muni Temple specifically located here is an important part of this location that draws a huge crowd especially during the Makar Sankranti (mid-January) when devotees take a holy dip in the Ganges
 Distance from Kolkata— 108 kilometres.
7. Raichak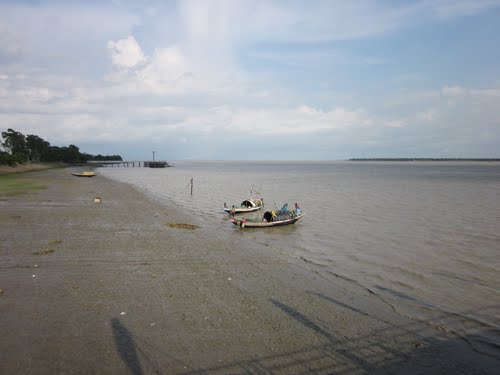 Listing places for the best road trips around Kolkata couldn't be complete if we aren't emphasising upon Raichak. It's an enticing port near the city and has a calm blend of relaxing river and captivating tourist attractions to explore. Boating in the river and the lighthouse here are some of the exciting things to check when you hit here.
Distance from Kolkata— 50 kilometres.
8. Tarapith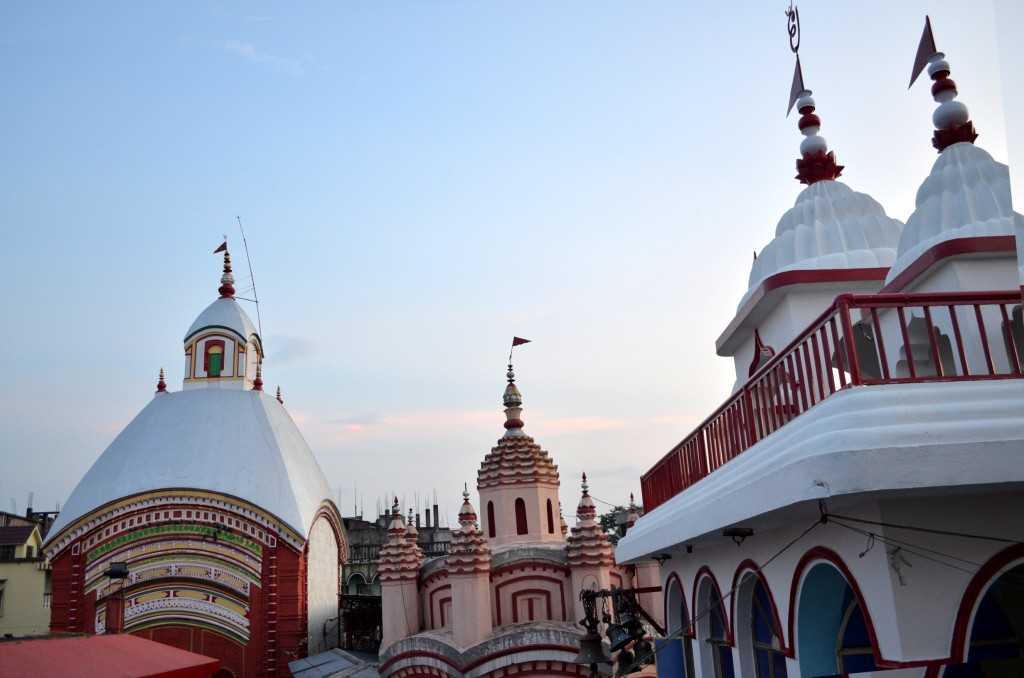 One of the religiously important nearby attractions from Kolkata is Tarapith. It's a famous pilgrim centre where a huge number of devotes congregate to offer pujas. So, if you want to spend a blessed weekend away from the city, Tarapith is certainly the destination meant for you.
Distance from Kolkata— 218 kilometres.
9. Shantiniketan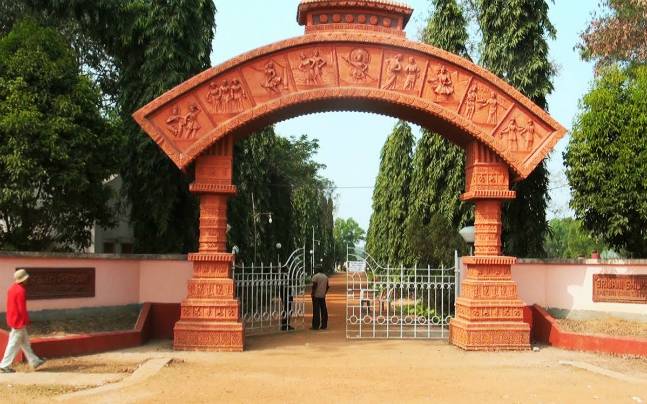 Bengal and Tagore are inseparable. So, you cannot simply be in Kolkata and not visit Shantiniketan. Visit the ashramas founded by Tagore, explore the nearby tribal villages, enjoy wildlife sightings at Ballavpur sanctuary and never miss experiencing the local cuisine and carrying home the handicrafts of the area. You may time your visit during Poush Mela (December) or Basanta Utsav (Holi) to get transported to a wonderland.
Distance from Kolkata— 167 kilometres.
10. Siliguri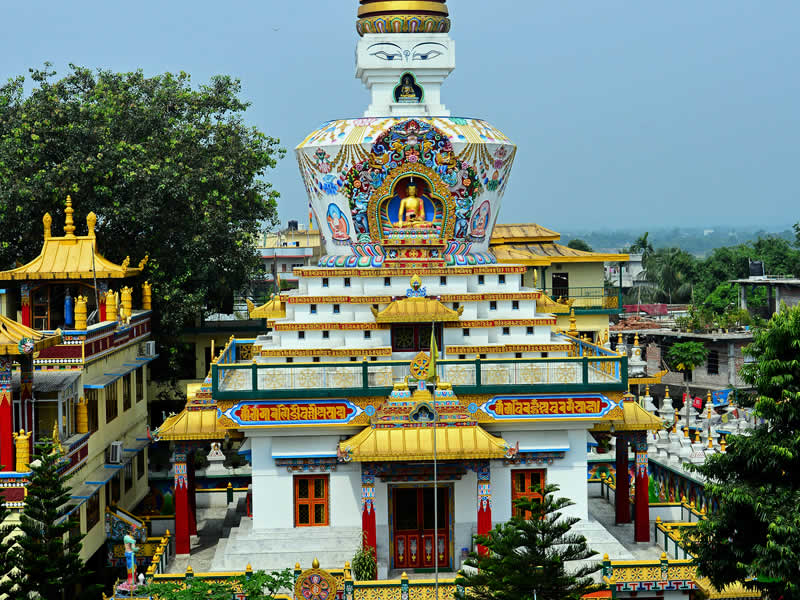 If you don't mind travelling a little longer from Kolkata, then Siliguri is a superb place to chill out. The place has a distinct vibe during the winters which makes the natural bounties and beauties here look more fabulous. Don't forget to visit the Mahananda Wildlife Sanctuary and the Hong Kong Market to ensure your trip is sealed with excitement and fascination.
Distance from Kolkata— 590 kilometres.
These destinations are awaiting your presence to make your winters more attractive. But when you have some time left, you can also visit Darjeeling which looks heavenly during winters, Kurseong – which is also a famous winter destination to check near Kolkata, Dooars — the perfect holiday gateway, North Bengal – with a unique blend of heritage buildings, natural bounty and wildlife sanctuaries, Joyrambati – Kamarpukur – to awaken your religious senses, Mukutmanipur – for beaching, Bankura, Bishnupur or Murshidabad – to explore heritage architecture and relics. Long for even more? Explore the colonial past in Chinsurah, Serampore or Chandannagar, explore the river towns like Falta or Barrackpore, the coastal town of Digha, the country life vibes at Deulti or Kalyani. And when you plan to cover so much on the road, make sure you hire a car in Kolkata from Revv for utmost safety and comfort.