Satiate your Hunger Pangs in these Dhabas on Mumbai-Nashik Highway
Mumbai is a melting pot for people who come and reside in this metropolitan city from all corners of the world. This reflects in all aspects of the culture of Mumbai including the lip smacking food that is found here. While the local snacks such as Pav Bhaji, Misal Pao, Vada Pao and Pani Puri rule the street food of Mumbai, if you are looking for a more of a sit down dining experience you can also head to the numerous must visit dhabas in and around Mumbai. These dhabas also convenient line the highways and provide the much needed pit stops to the weary travelers who are in need of a break and refreshments. These vibrant roadside dhaba on the Mumbai Nashik highway are no exception and add a lot of flavor and character to the drive. Next time you are driving along this highway, these can be your next spot for a well-deserved stopover.
9 Best Dhabas on Mumbai-Nashik Highway
1. Pappu Da Dhaba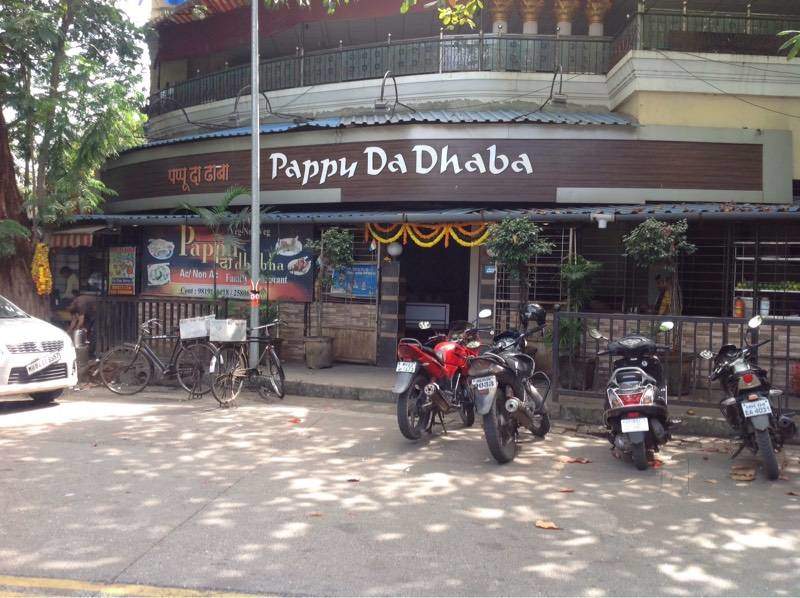 Before even leaving Mumbai completely if you get hungry and want to grab a bite then Pappu Da Dhaba in Thane presents a great option to the travelers. The Dhaba is renowned for its great Chinese Cuisine options and also for the non-vegetarian dishes. They serve Chinese, Punjabi, Sea Food, and Mughlai cuisine and it is also completely Air Conditioned.
Meal for two: INR 800
2. The Bombay Dhaba
Before leaving Thane behind another spot you can choose to treat your taste buds can be the Bombay Dhaba, Kalwa, Thane. The place features outdoor seating and even serves alcohol with some highly coveted cocktails. The cuisines served here are North Indian, Mughlai and Chinese. Although a bit on the expensive side, the place has plenty of attractions such as live music and a hip décor.
Meal for Two: INR 1500 (without alcohol)
3. Laziz Dhaba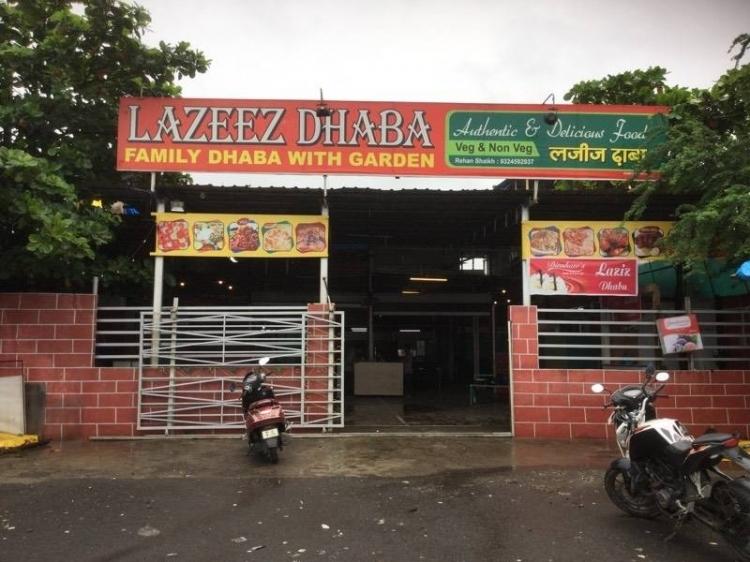 Going ahead on the same route, you also come across another paradise for the foodies, by the name of Laziz Dhaba in Bhiwandi. The food here is just amazing with some spicy yet lip smacking Mughlai foods however the ambiance and décor are not that amazing with plastic chairs. The families can be rest assured that it doesn't serve any drinks.
Meal for two: INR 500
4. Shawaya Dhaba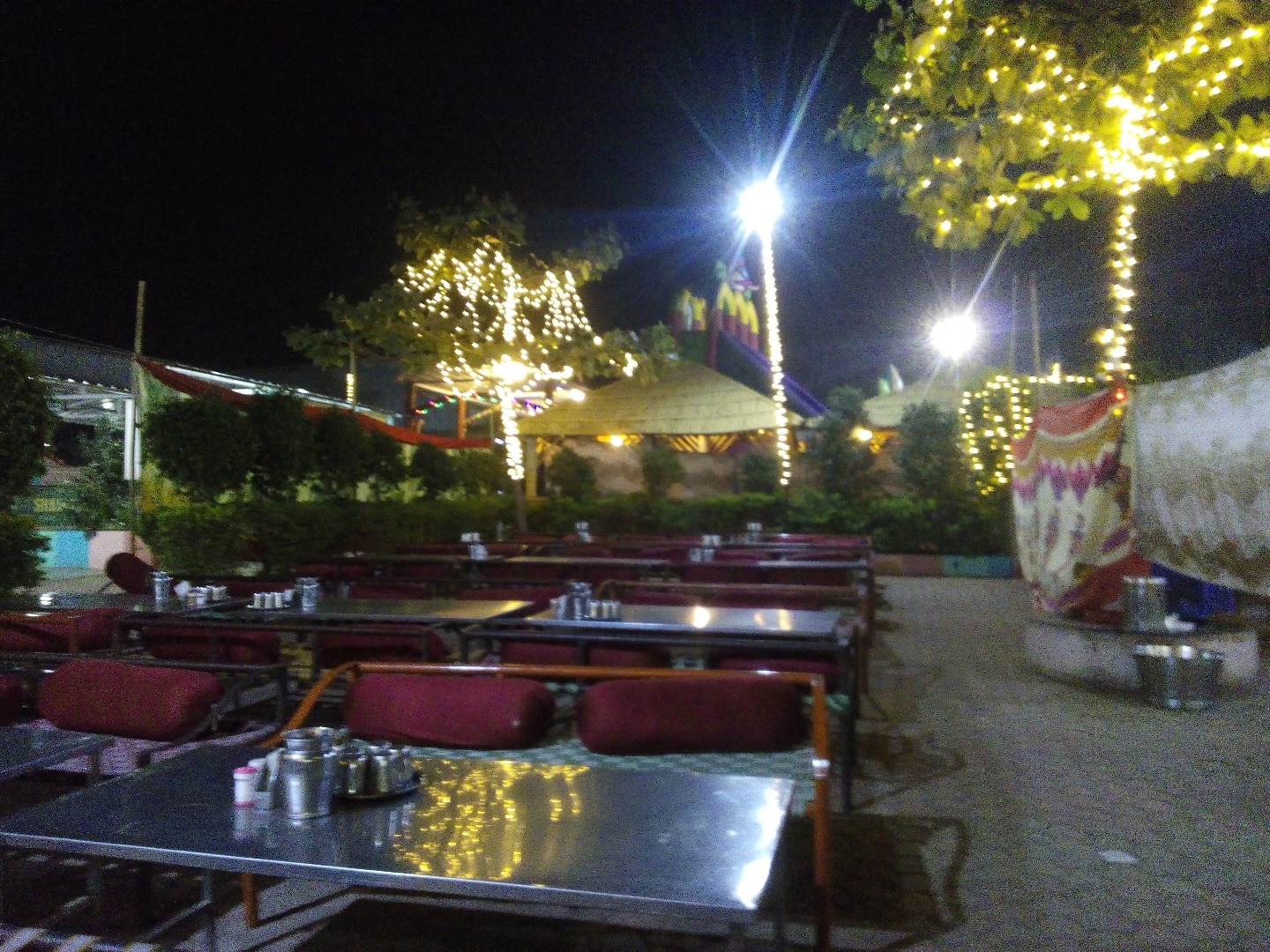 If you wish to grab a bite surrounded by a great environment, then Shawaya Dhaba in Mumbai is a great option. Located in Bhiwandi around 48 km away from Mumbai, this dhaba is well known and well-reviewed on social media for their sumptuous food and fast service. Apart from great tasting food, the open air seating and great ambiance of Shawaya Dhaba is also much spoken of.
Meal for two: INR 600
5. Rajdhani Dhaba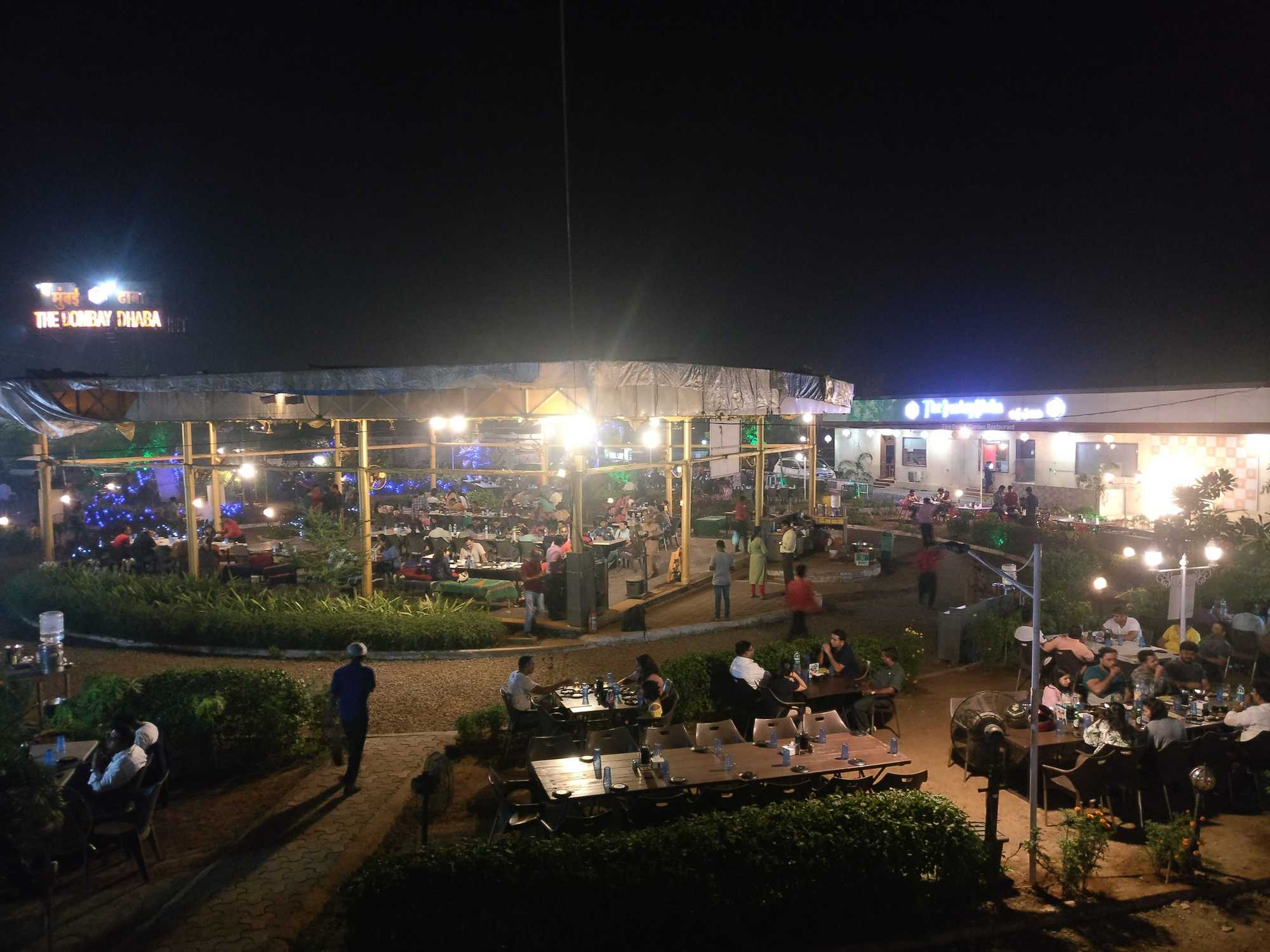 Another one of the best dhabas on highway between Mumbai and Nashik that is well known for its mouth-watering snacks is the Rajdhani Dhaba. The Chicken Pahadi over there is famed to be the best dish on the menu however it also has a variety of delicacies for the vegetarian. 
Meal for two: INR 500
6. Bhiwandi Dhaba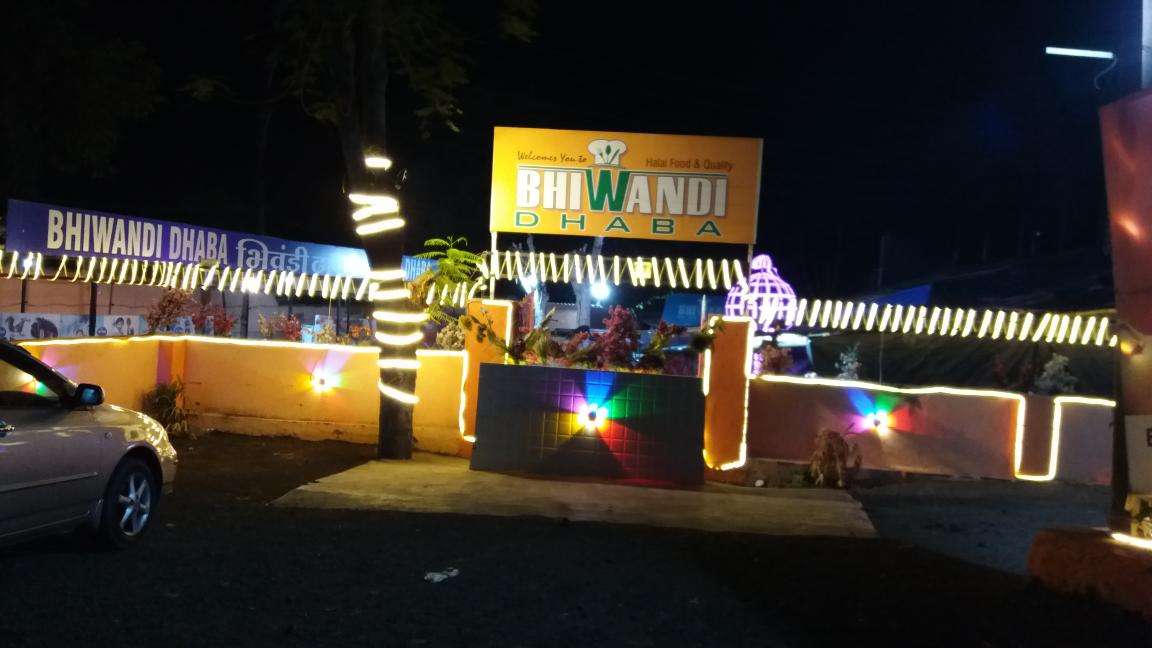 With a low seating in the terrace and great ambiance, Bhiwandi Dhaba is a great option for the families. It even has a lawn for the play area for children where they can enjoy. The food is delicious and not on the costlier side which makes it a great combination. Open from noon to 4:00 AM, this is a favorite stop for many travelers.
Meal for two: INR 300
7. NH3 Dhaba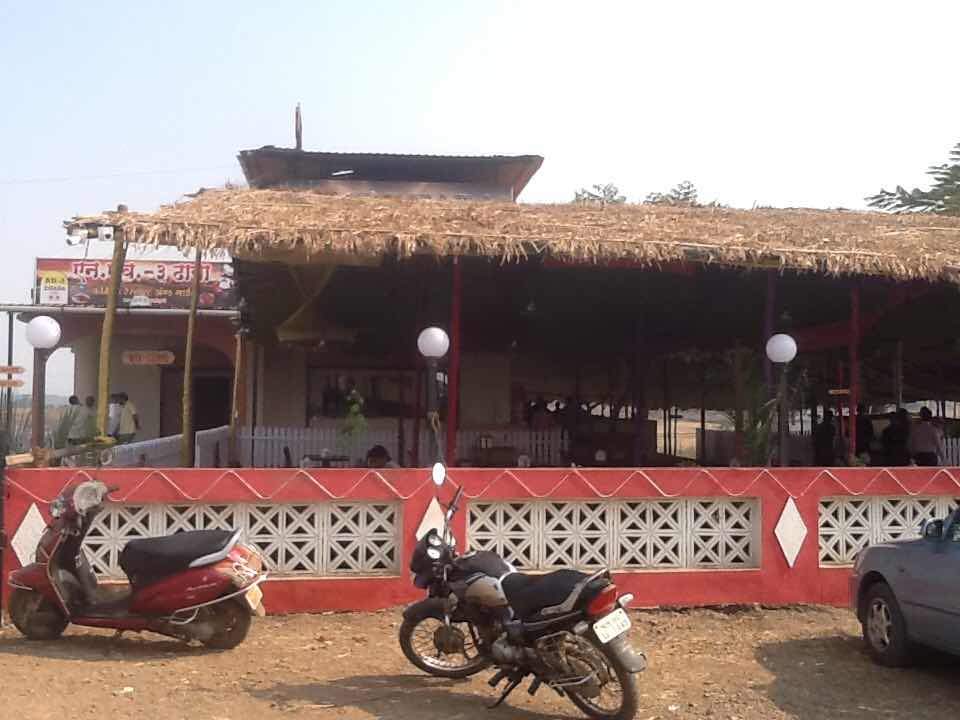 Located in Khardi, the NH3 dhaba provides a true dhaba experience with shaded but open seating and a lip smacking vegetarian and non-vegetarian menu. It also features some great South Indian food apart from the North Indian, Sea food and Mughlai cuisine.
Meal for two: INR 500
8. Nathe's New Hari Om Dhaba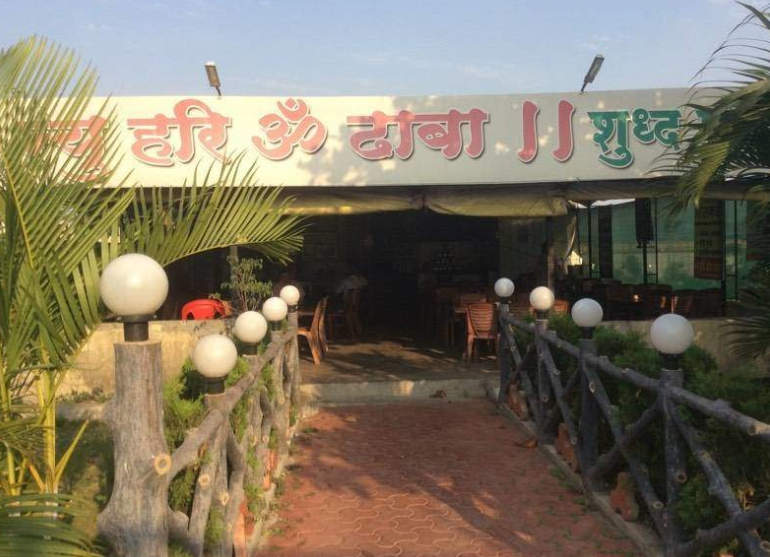 The awesome establishment along the highway that is as well known for their scrumptious edibles as they are for the amazing environment is Nathe's New Hari Om Dhaba. Open from 7:00 AM to 11:30 PM this is a great option from early birds seeking a place to have breakfast along the way. It is not a fancy establishment with plastic chairs although it maintains high standards of cleanliness.
Meal for two: INR 250
9. Prabhu Ka Dhaba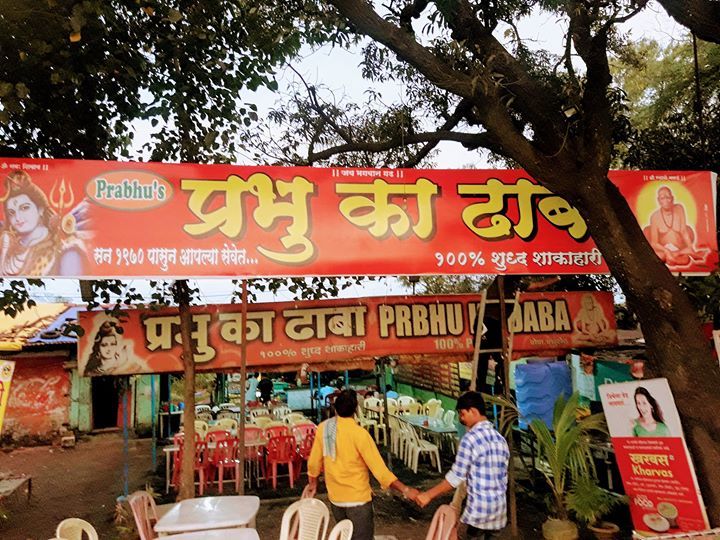 If you are specifically looking for vegetarian food then the Prabhu ka Dhaba is the perfect stopover for you between Mumbai and Nashik. The looks of this Dhaba are not bright and shiny however the amazing food more than makes up for it and therefore it is one of the best dinners places with family along this route. The food is not expensive also and you can try some of the fresh prepared food such as Kaju Mix Vegetable and Bhakris.
Meal for two: INR 300
All of these dhabas are not only an essential part of any road trip due to the food, but also for the authentic Indian road trip experience it provides. The food served at these places has a distinct dhaba taste and once savored it will be remembered for a long time. The unforgettable treats are waiting for you to come and visit the dhabas on Mumbai Nashik highway during the road trips. If you are going with a large group of friends or family, it can be even more fun as you can order and share a large number of dishes. One tip to keep in mind that some of the smaller establishments may only accept cash and therefore keep sufficient cash with you for convenient payments. If you are embarking on the Mumbai to Nasik road trip, you can use the Revv car subscriptions in Mumbai for a great option to travel with complete freedom and comfort.