Dhabas on Pune-Bangalore Highway for those Sumptuous Meals
Dhabas hold their charm over all highway travelers, providing them the much needed refreshment and relief from hunger pangs. Although primarily serving Punjabi and North Indian food, the dhabas have evolved to serve a variety of cuisines and styles today. The modern dhabas have excellent facilities including air conditioned as well as open air dining areas and well maintained restrooms for those long drives. The Pune-Bangalore highway is also adorned with strings of dhabas to serve the travelers with delicious hot meals to refresh them. If one is interested they can even find some 24 hours open dhabas on Pune-Bangalore highway so that they do not have to wait for the food to be served during non-meal hours.  Here are the finest dhaba dining experiences that you can enjoy while treading the Pune-Bangalore Highway.
7 Best Dhabas on Pune-Bangalore Highway
1. Shree Sai on the Way Dhaba
Shree Sai on the Way Dhaba is a small eatery joint where you can get delicious food. They serve common cuisines here and at very affordable prices. The dhaba or eatery remains open till 9.45 PM every day.
Cost for two: Rs 600
2. Rangla Punjab Dhaba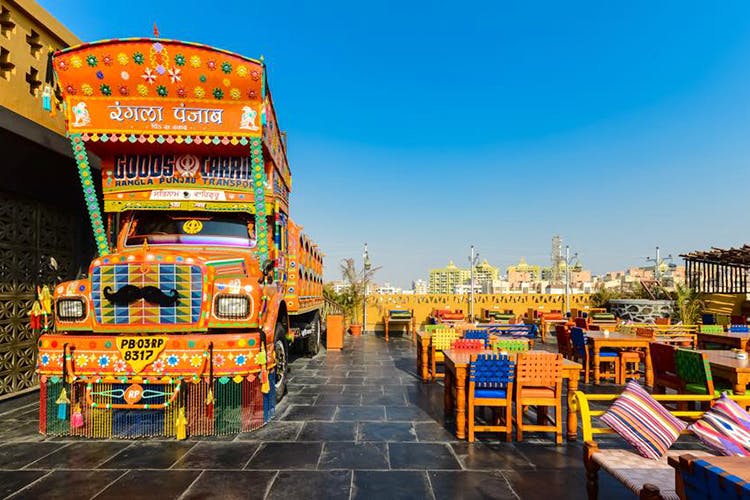 If you wish to have some super delicious authentic Punjabi cuisines, you must visit Rangla Punjab Dhaba, located at Pune-Bangalore Highway. It is one of the most sought after dhabas on Pune highway. The dhaba is spacious where tables and Desi style khaats are placed. The cuisines offered here are lip-smacking and of good quality. The chicken gravy and Indian breads are something that you must not miss out on trying here. The courteous staff and the atmosphere at the dhaba give a typical Punjab touch. And even if you are late, you can still place your orders here, since the dhaba remains open till 1 AM.
Cost for two: Rs 1200
3. Yash da Dhaba
One of the popular dhabas on Pune-Bangalore highway during the road trips is Yash da Dhaba. This is the perfect place for the night owls to head to where they can get some of the most sumptuous cuisines. Apart from the quality and tastes of the food, the portion size you get here is also good. The dhaba remains open till 2 AM. Therefore, if you are not getting sleep and want to tickle your taste buds, you can visit Yash da Dhaba. The must have items here are any tandoori delicacy and Chilly Paneer.
Cost for two: Rs 1000
4. Tatyancha Dhaba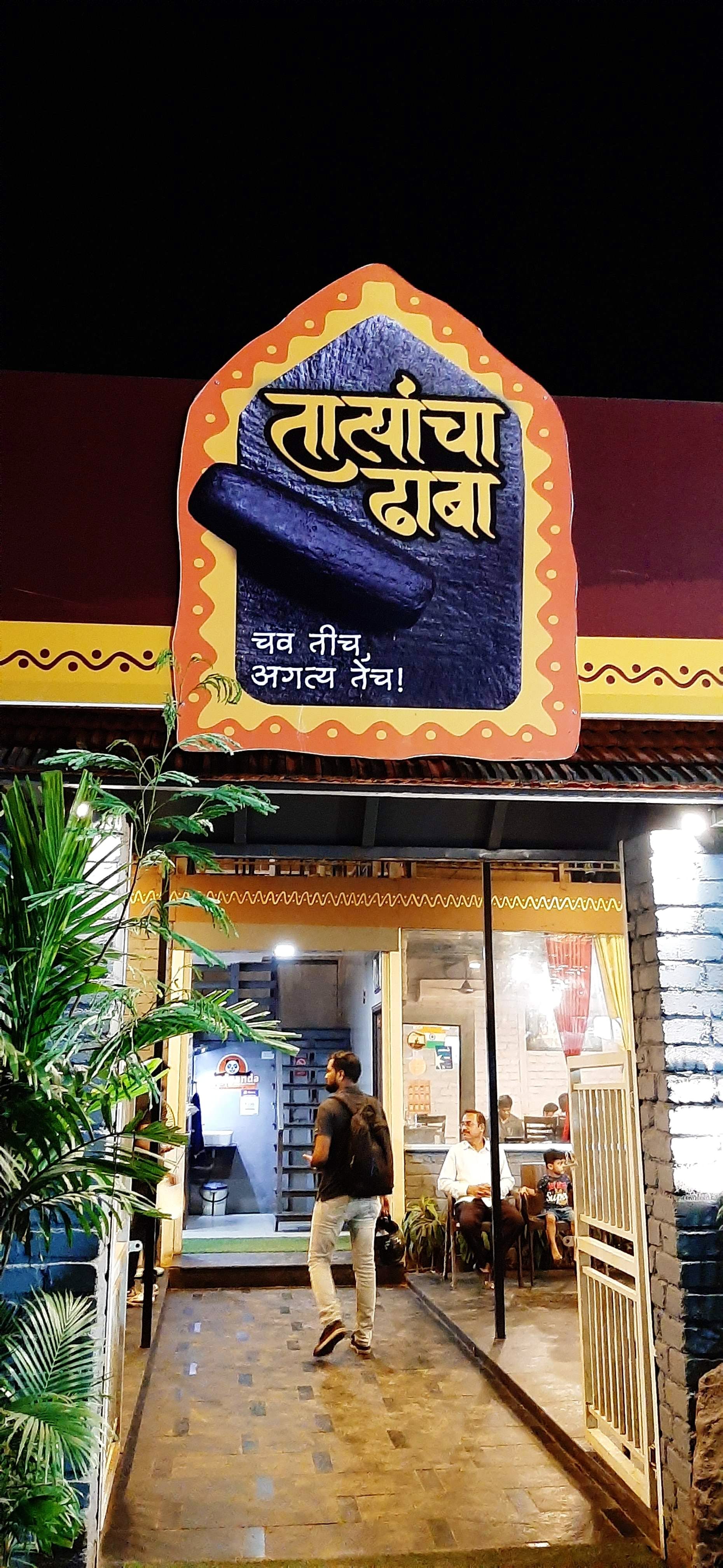 Located at the Pune-Bangalore Highway, one of the dhabas that you must not miss out on visiting is Tatyancha Dhaba. The dhaba offers dine-in facility and authentic Maharashtrian cuisines. If you want to taste actual Maharasthrian food or are already a fan of such cuisines, you must visit this dhaba at the earliest. You might find the prices of some of the dishes a bit on the higher side, but it is worth it. The taste of each of the cuisines is something that you will not be able to forget. You can order a full thali or many other cuisines of your choice. They maintain hygiene in the restaurant as well as their kitchen. This place is no less than a heaven for the non-vegetarian eaters. The dhaba closes at 11.30 PM.
Cost for two: Rs 1200
5. Happy da Punjab
If you are looking for a Punjabi Dhaba on Pune-Bangalore highway, you can visit Happy da Punjab without a second thought. The dhaba is perfect for travelers taking the trip late night or the nocturnal ones, since the dhaba remains open till 2 AM. The ambience is typical Punjabi with a modern touch. The taste of each of the cuisines is finger-licking and you will not think twice before ordering any delicacy. The Punjabi songs that are played here create a traditional Punjabi atmosphere here.
Cost for two: Rs 1200
6. NH37 Dhaba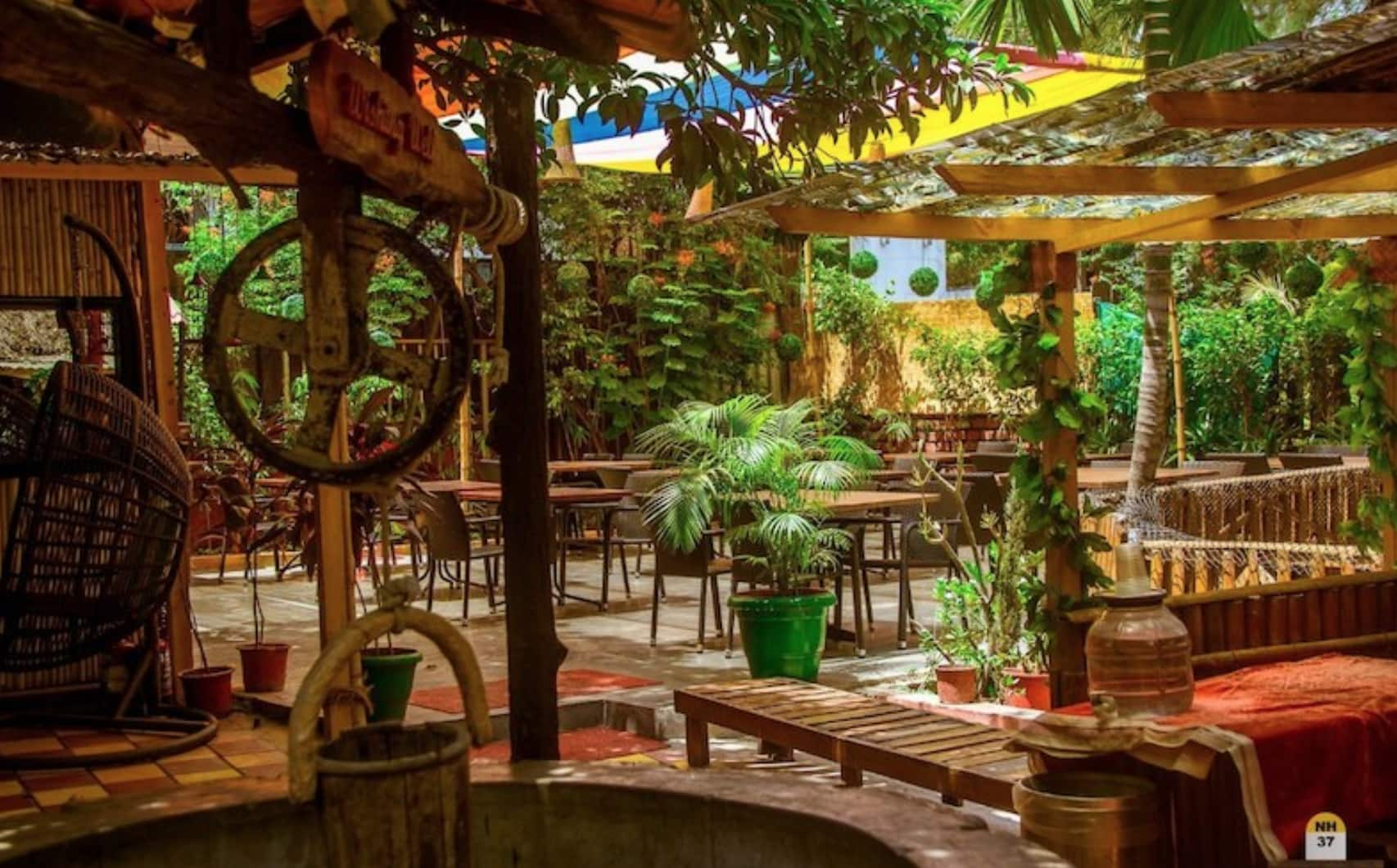 You will certainly fall in love with the ambience of the dhaba. It is one of the most beautiful dhabas in the Pune-Bangalore highway. Apart from the catchy ambience, they also offer some of the most delicious cuisines. You will love this place if you are fond of spicy food and tandoori items. The chicken delicacies served here are also very tasty. Besides taste and wide variety of delicacies, the staff at NH37 Dhaba are very courteous and offer fast service. They keep their services open till 12 AM. This means you can stop by this dhaba even if you are running a little late.
Cost for two: Rs 1000
7. Puran da Dhaba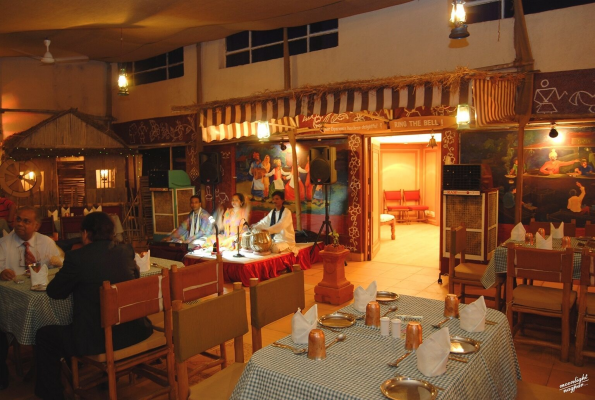 Just like NH37 Dhaba, Puran da Dhaba is also popular for its ambience. This is just the perfect place to take your family to. You will get a huge variety of cuisines here, and each of them are worth trying. From starter to main course and even the desserts, do not miss trying anything. Live performances like Gazals are also conducted there.
Cost for two: Rs 1500
The Pune-Bangalore highway makes for a beautiful drive and yet the travelers need to plan their breaks well so that they can enjoy the journey. The Dhabas provide all of these and even more with delicious hot food and refreshing beverages. You can enjoy a visit to these dhabas according to your budget and have a great time with your gang of friends or family with some mouth-watering delicacies to indulge in. The drive from Pune to Bangalore can also be comfortably completed by taking a self drive car in Pune by Revv. The freedom that you get by using this service will make you forget about ever taking a cab again for your road trips.