Road Trips to The Picnic Places and Amusement Parks in Mumbai
Mumbai is known as one of the busiest cities in not only the country but all over the world. Despite the busy life in the city one can find relaxation, thanks to the various entertainment options and things to do in and around the city. This includes road trips to the various amusement and adventure parks that are spread across various places in the city as well as the greener areas that serve as some of the best picnic places in Mumbai. Here are the best ones for you to effortlessly plan a day outing:
10 Best Amusement Parks and Water Parks in Mumbai
1. Essel World
Essel World is famous all across the country for offering some of the best rides to the visitors. Ever since this amusement park started in 1986, it witnesses visitors on a regular basis, who enjoy every single bit of their time at Essel World. Some of the rides that you can opt for include Copper Chopper, Aero Swinger, Top Spin, Slippery Sultan, Hoola-Loop, Thunder, Zyclone, and Shot-N-Drop. If you want to experience horror ride, you must go for Monsters in the Mist. There is a kid's zone in this park which will keep the children busy all through the day. Apart from all the rides, there is a 3400 sq. ft. ice skating rink, bowling alley of 6-lanes, a dance floor where visitors can throw parties. The entry fee of Amusement and Water Park varies as per age group.
Timing: 11:00 am to 6:00 pm (Monday to Thursday); 11:00 am to 7:00 pm (Friday to Sunday)
2. KidZania Mumbai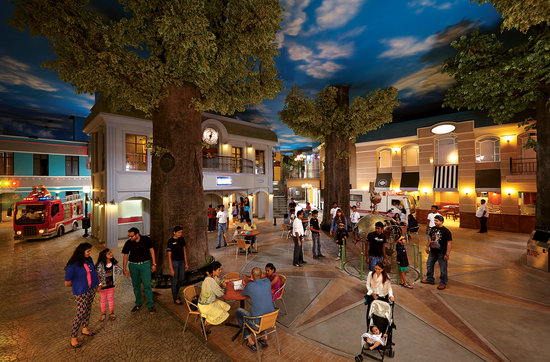 KidZania, Mumbai is a theme park for the entire family, and absolutely one of a kind. It has been designed for children under the age group of 4 to 16. This is a great place for kids to learn some real life skills. There are wide varieties of role playing activities that kids can get indulged into. The activities are divided as per age group of the kids. Children from 4 to 16 years of age can enjoy all of the role-playing activities. Children from 2 to 4 years have a separate segment where they can engage into role-playing activities with kids of their age group. Toddlers under the age of 2 years can relax in the play areas. Parents are allowed to watch their children enjoying the activities.
Timing: 10 am to 8 pm (Tuesday to Friday); 10 am to 9 pm (Saturday and Sunday)
3. Snow World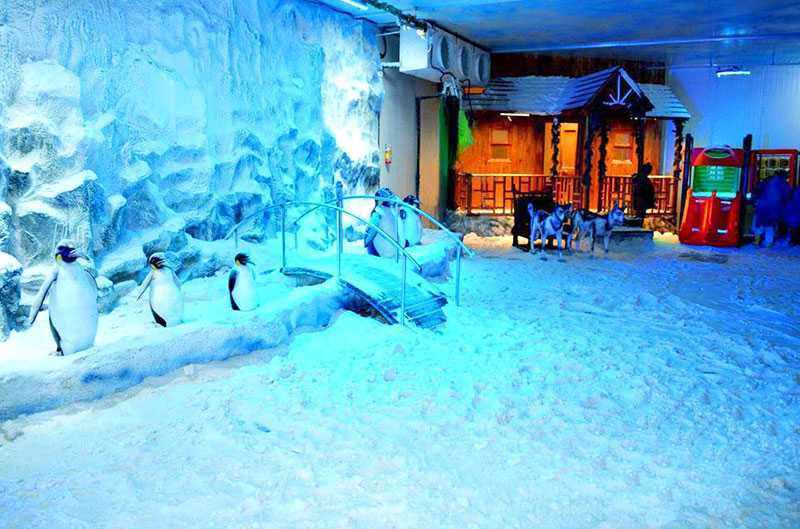 Snow World is a different world altogether, where you can again enjoy like a kid. And if you haven't witnessed snowfall ever in your life, you can enjoy it here at Snow World. From Skiing to Ice Skating and Snow Sledding, you can try various activities here. The other options to go for here include Roman Culture Wall, Snow Tunnel, Igloos, Wooden Hut, Scenic Mountain, etc.
Timing: 11 am to 10 pm
4. Water kingdom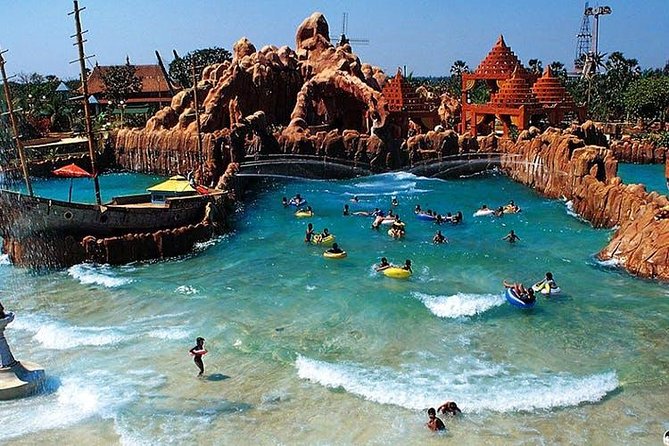 Water Kingdom is one of the oldest and most sought after places to visit in Mumbai when it comes to water parks. Some of the amazing rides that you must try here include Adventures Amazonia, Goofers Lagoon, What A Coaster, Wetlantic, Bratzone, to name a few.  Every ride will help you to beat the heat during the scorching summer days.
Timing: 10 am to 6 pm
5. Vardhman Fantasy Amusement Park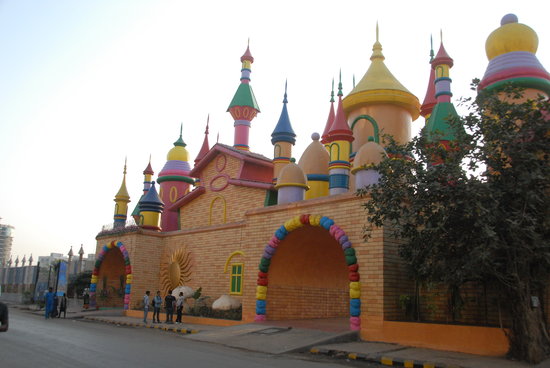 Vardhman Fantasy Amusement Park will actually take you to the land of fantasy. From Greek village to Las Vegas, from Texas to Spain, you will get flavours of various countries at this park. There is also a zone in the park named Seven Wonders, where you will be able to see the miniatures of all the wonders of the world at one place. There are thrilling rides for various age groups of visitors and food court serving lip-smacking cuisines, at this park.
Timing: 11 am to 10 pm
6. Yazoo Park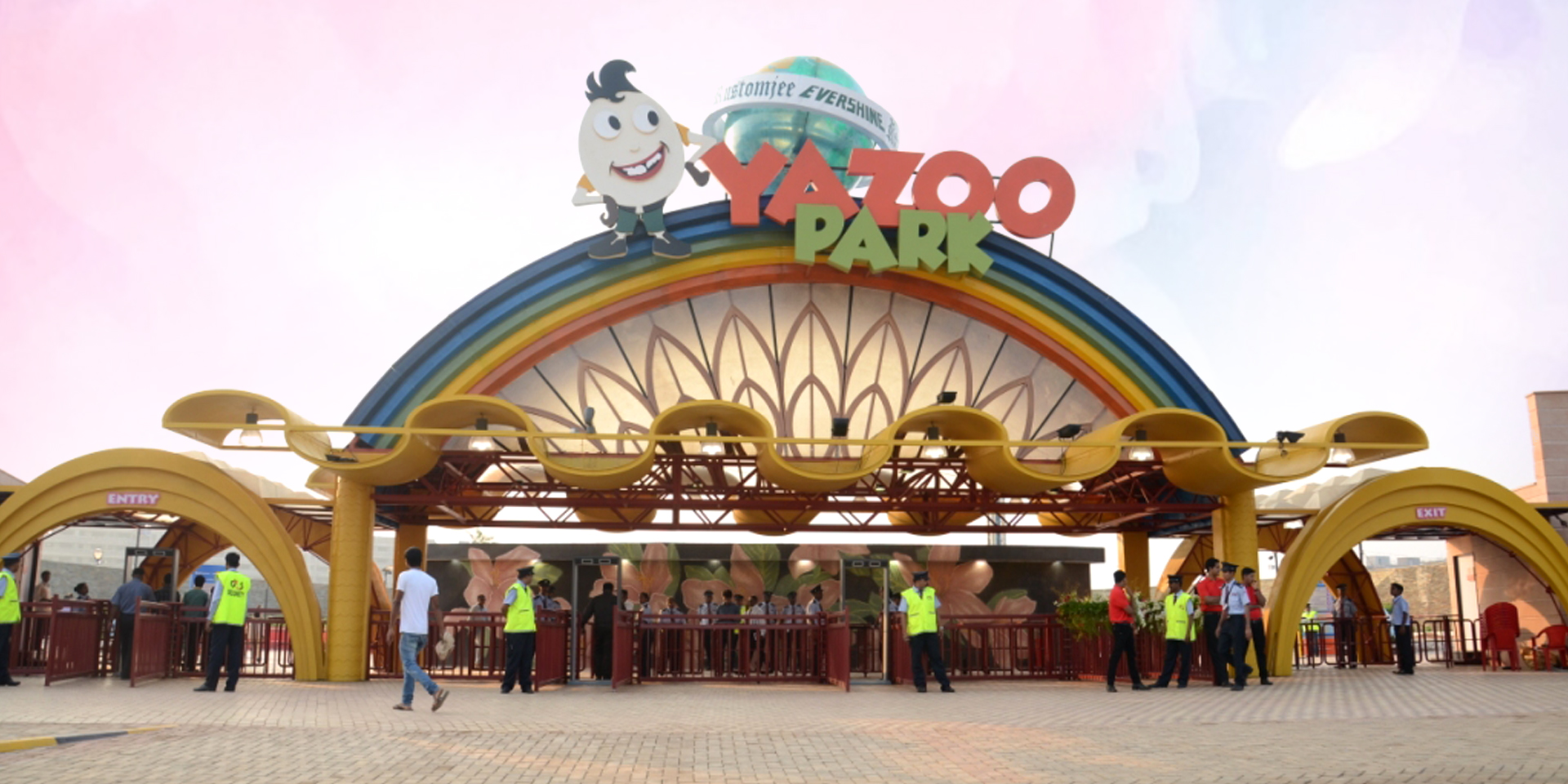 You can enjoy every minute of your time at Yazoo Park. It is one of the famous amusement parks in Mumbai that offers rides like Vertical Swing Chair, Ferris wheel, Archery, Disco Coaster, Rifle Shooting, Zip Line, etc. It also has a colossal Musical Amphitheatre.
Timing: 12 pm to 8.30 pm
7. Imagica Theme Park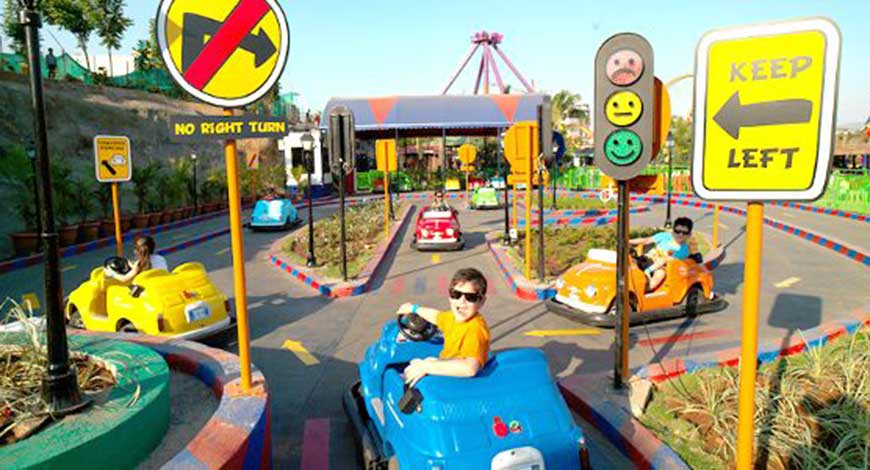 It is one of the best theme parks in Mumbai as well as India. There is a ride for everyone on this park. The park has been designed as per global standards and it has been maintaining the same. There are also Gaming Zone and Eyelusion here. The restaurants here serve mouthwatering cuisines.
Timing: 10.30 am to 8 pm
8. Shangri La Resorts and Water Park
There is rain dance and there are super exciting water rides in this water park. This park in fact has some of the best water rides in Mumbai.
Timing: 10 am to 6 pm
9. Hanging Gardens Mumbai
If all that you want is to go on a picnic with your family or close friends, you can choose Hanging Gardens Mumbai as your destination. Surrounded by greenery, there are many hedges that have been shaped like animals.
Timing: 5 am to 9 pm
10. Sanjay Gandhi National Park

It is a great place to take your kids and they will love the trip. There are some of the most exotic flora and fauna found in this national park. It is one of the oldest national parks in the country.
Timing: 7.30 am to 6.30 pm
The city that never sleeps, called Mumbai, is a machine which always pushes people in endless cycles of productivity. The breaks can come in form of weekends and that's where these amusement parks provide the greatest relief. However, ensure getting the updated opening and closing time of the amusement and water parks before visiting them. If you want to travel around the city you can use car rental in Mumbai by Revv and get to your destinations without hassles.