10 Places for a Perfect Holiday with Buddies in Uttarakhand
The recent relaunch of an international friendship related show on reunion on Netflix is making a buzz everywhere. Almost everyone is driven with a nostalgic fever and wants to reunite with their long-lost buddies. Don't you feel the same? Aren't you missing your buddies already? And while everyone is thinking about a reunion with their friends over dinner, lunch, coffee date, etc., you can think of something really unique. Or better, we suggest something fabulous – a reunion trip! Or make it a reunion road trip with friends!
Now you'll ask us to suggest a place to head together. Well, don't worry — we have a solution for that as well. How does road trips to Uttarakhand with friends sound? We are sure your friends would truly love this idea. You'd be aware that Uttarakhand is a beautiful State of India known for its exotic hill stations, prominent religious places, and lots and lots of adventurous, thrilling, and exciting activities for travellers. Sounds interesting? What are you waiting for? Read on to plan a perfect trip! 
Important things to consider when travelling to Uttarakhand
You obviously want to spend the most astounding time with friends in Uttarakhand. To make each of your moment well spent and for better convenience of the journey, you have to keep these things in mind when traveling to Uttarakhand:
Best time to travel in Uttarakhand — The best time to travel in Uttarakhand is from October to June. Though the magic remains (albeit in a different way) during the monsoons, but it's better to avoid the hilly terrain during this time.
List of activities to do in Uttarakhand — We have a list of suggestions of some very exciting things to do in Uttarakhand. Some of these are:
Camping 
Trekking 
Hiking
Mountain climbing 
Bird watching 
Wildlife exploration 
Jungle safari 
River rafting 
Paragliding 
Sightseeing 
Heritage tour 
Religious
Indulge in lots of fun and excitement by traveling to Uttarakhand with friends!
10 Places to visit in Uttarakhand with friends
While you are so eager to travel to the best places to visit in Uttarakhand, remember that your safety is important too. And for that we have another suggestion for you. Why don't you opt for a car rental from Revv in Uttarakhand to tour across this place? The car would be in excellent condition and you'll have the freedom to explore the State as per your convenience. You can visit all these locations in Uttarakhand with your buddies then! 
1. Rishikesh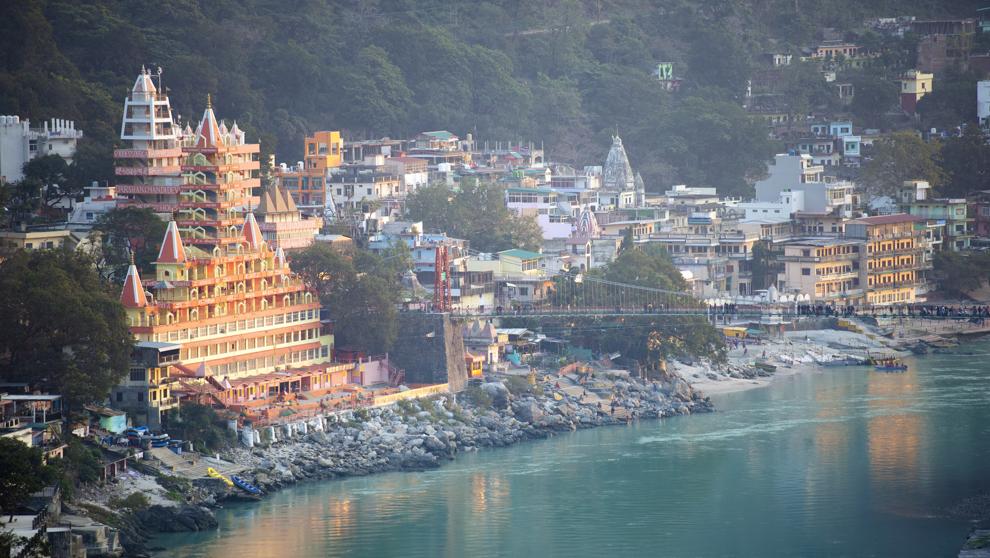 Let's start with Rishikesh, one of the best places to visit with friends in Uttarakhand. For what? Well, the white water rafting at Rishikesh is famous worldwide amongst the adventure freaks. And after you have enjoyed river rafting thoroughly, you can go kayaking, cliff jumping, and surfing with your buddies. Want some more excitement here? Well, then there are some amazing trekking paths and camping sites in Rishikesh as well. And adding cherry to the cake, the waterfalls like Patna Fall and Neer Garbo Fall are treats for the eyes. What's more, you can also visit some prominent temples like the Neelkanth Mahadev Temple and Raghunath Temple on the hills. 
2. Nag Tibba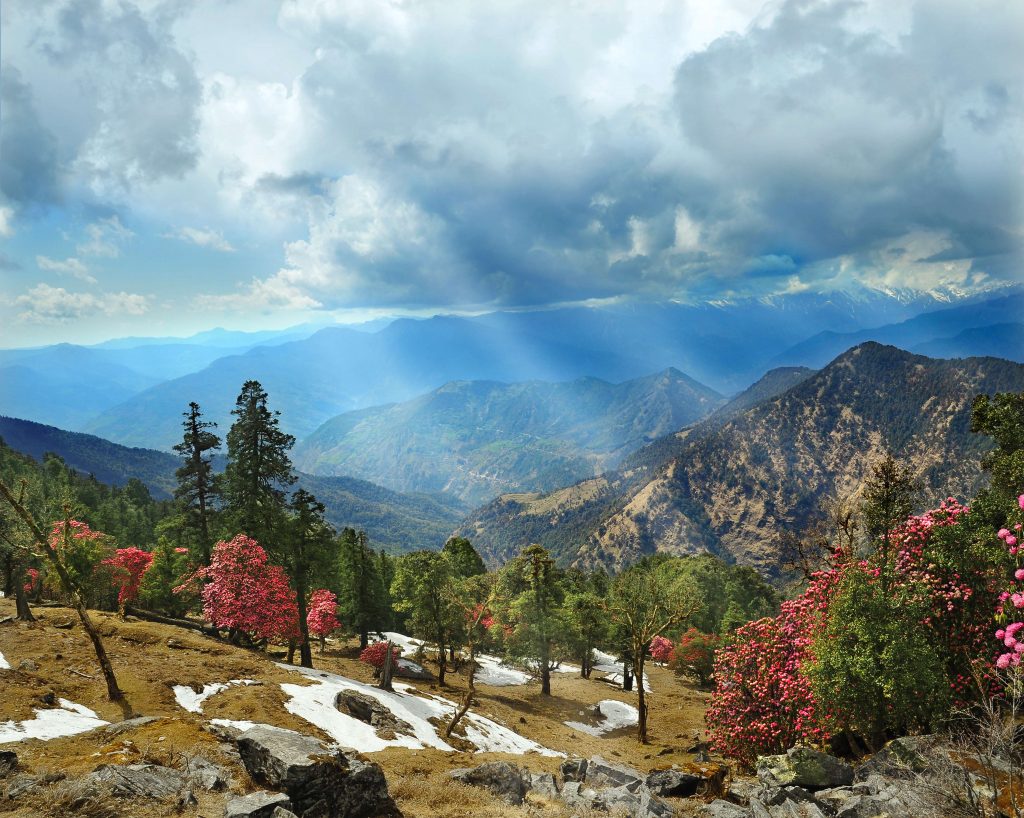 Since you are travelling with friends, you are probably in search of some nice camping sites, and night out places. Well, here's one called Nag Tibba. The beauty of this place is unadulterated. But keeping the natural scenery aside, it is also a magnificent camping site for adventurous souls like you. You can go trekking and bird watching at this location and just relax amidst the natural ambience. What's more, you'll also get lots of opportunities for exciting activities like surfing, river crossing, river rafting, and bridge crossing at Nag Tibba.
3. Nainital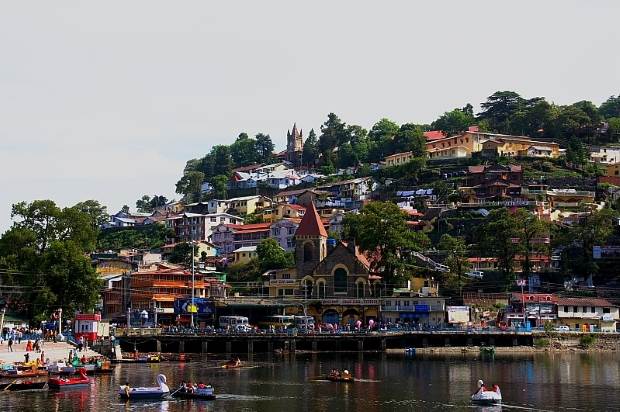 Nainital is one of the top destinations to visit in Uttarakhand both with your family and your friends. It is a charming hill station with everything mesmerising and beautiful under its wing. But today, we are especially emphasising on the adventurous activities that you get to try in Nainital. You can go boating with your friends and even trekking on the hills located here. You can also try the famous parasailing at Bhimtal in Nainital, paragliding, camping amidst the most pleasant atmosphere, and even mountain biking. Want some more fun? Don't forget to live in one of the top-notch hotels and luxurious resorts of Nainital for a wonderful time with buddies.
4. Binsar
One of the magnificent places for trekking sites, and natural hills in Uttarakhand is Binsar. Adventure loving souls like you especially visit this hill station to explore the Binsar Wildlife Sanctuary. You'll get to see a plethora of rare flora and fauna at this sanctuary like chital deer, wild boar, black bear, etc. And if you are done with this exploration, you can always go trekking, hiking, and bird watching with your buddies at Binsar. 
5. Jim Corbett National Park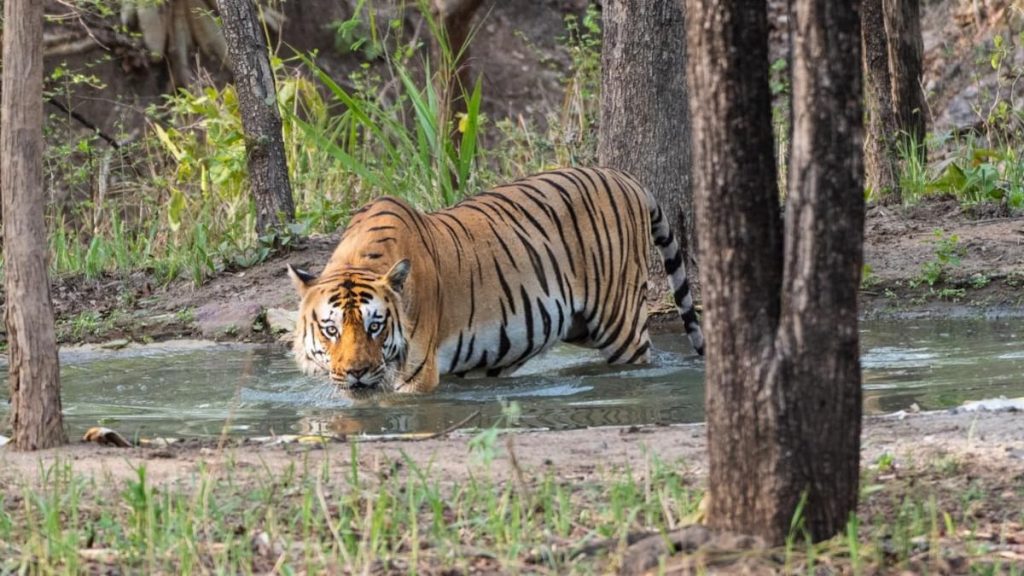 You definitely are eager to visit the Jim Corbett National Park in your safe and sanitized cars for rent from Revv in Uttarakhand. It's a very renowned national park with the highest number of Bengal tigers and other rarely found animals like sloth bear, walking deer, Asiatic Elephants, etc. You can plan a safari at this location with your friends and even stay at one of the resorts or hotels in this park. 
6. Chopta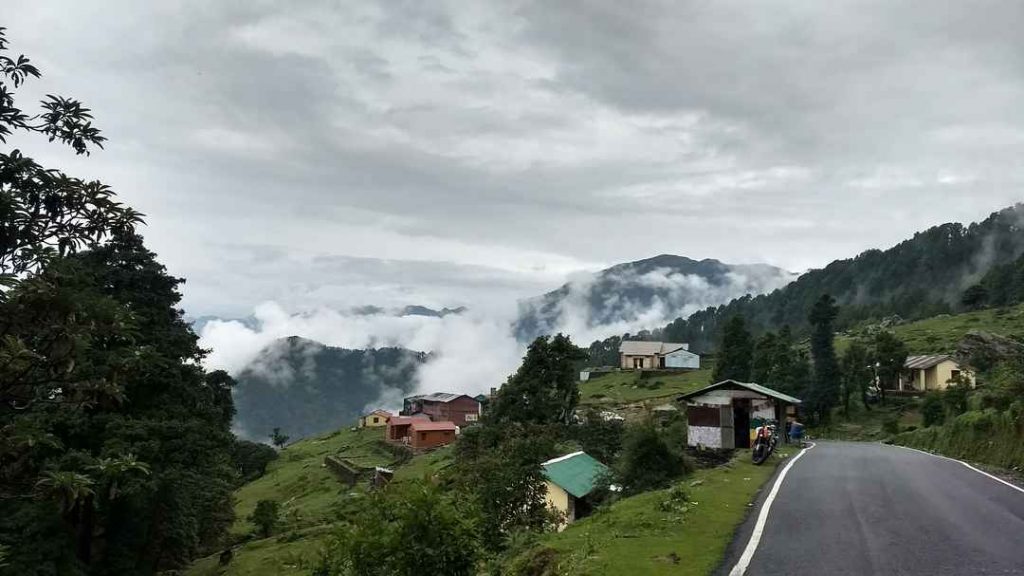 Known for its mesmerising snow clad mountains and gushing waterfalls in Uttarakhand, Chopta is a wanderer's delight. When you drive on this unexplored hilly terrain with your friend, you'll be totally mesmerised by the ravishing natural beauty of this location. And of course, for the adrenaline rush, you can trek at the wonderful locations of this area. Even camping and hill climbing at this location is a unique experience in itself.
7. New Tehri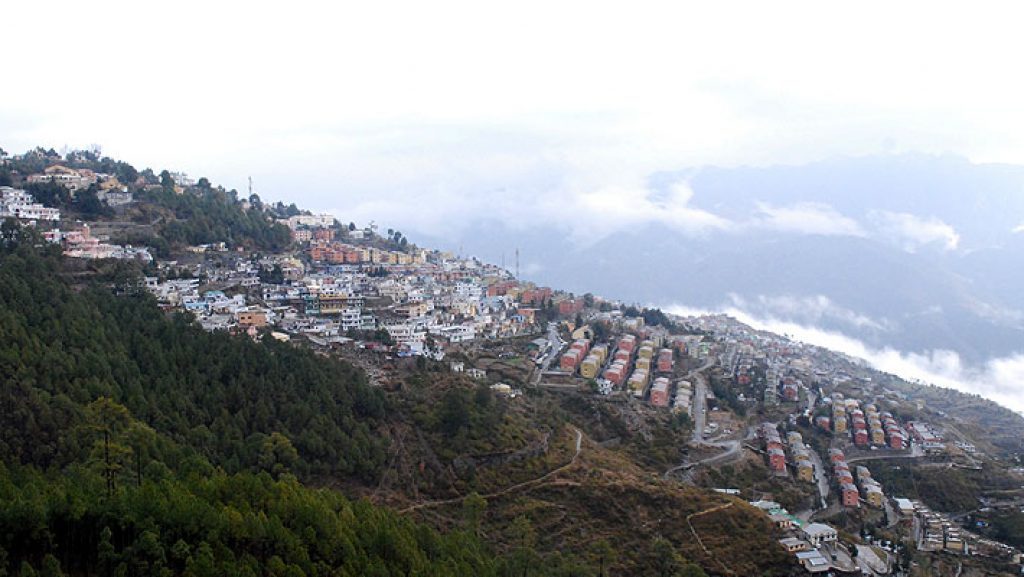 The only planned city of Uttarakhand, New Tehri, is a traveller's paradise. The inherited beauty of this State is understandable. However, the biggest dam of this place is called the Tehri Dam, which provides lots of adventurous opportunities for you like river rafting and surfing. You'll also find some of the most astonishing trekking paths and rocks to climb here.
8. Pangot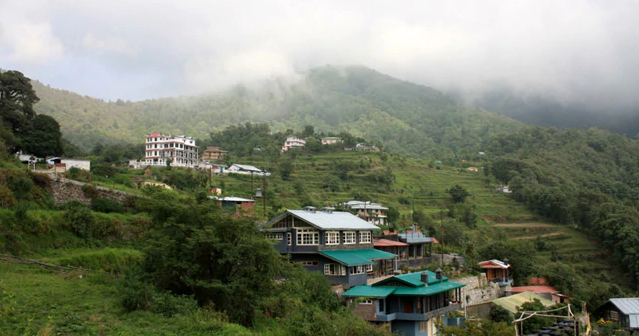 If you and your friends are crazy about biking and bird watching, then visit Pangot for an absolutely awesome holiday in Uttarakhand. The wonderful scenery of this location attracts some adorable species of birds in this hamlet and the lovely mountains and trekking areas call you for exploration every now and then. What's more, the camping experience at this hamlet is truly enticing too.
9. Khurpatal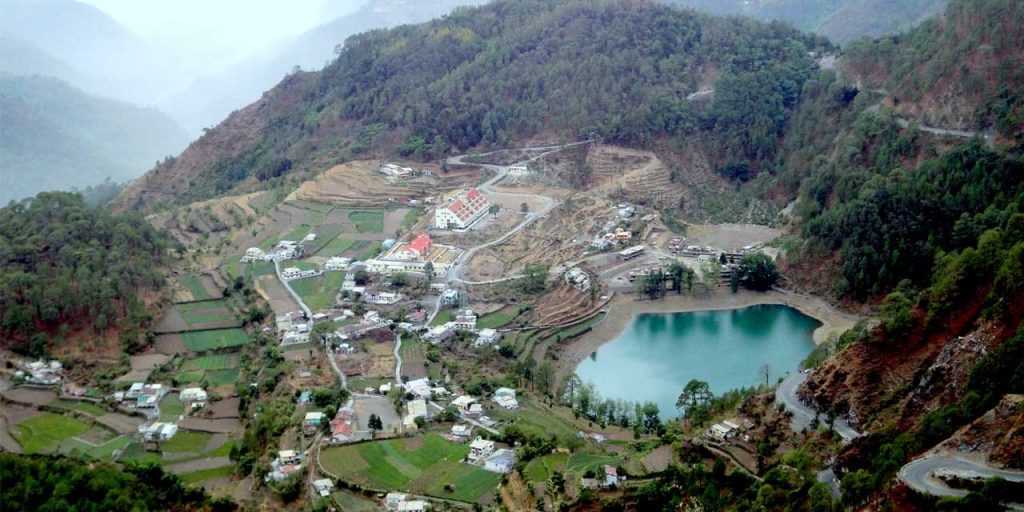 If you just want to relax in a natural atmosphere and spend some fun time gossiping and talking amongst yourself, then Khurpatal is definitely the destination for you. The plush pine ranges and calm lake is a treat for the eyes, and you can barbeque and enjoy the fishes that you catch from the lake located here.
10. Chakrata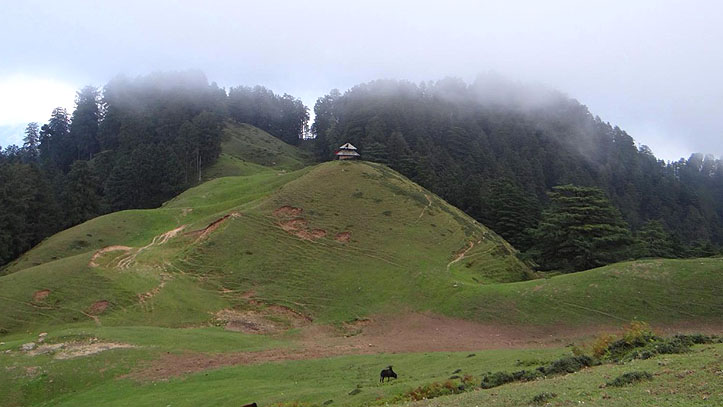 Chakrata is truly a treat for nature lovers. The adventurous activities in this charming hill station make it a favourite spot for travellers like you. Try all sorts of sports activities here like walking, mountain climbing, paragliding, etc at this location to make your holiday truly memorable.
You and your pals are definitely going to enjoy each and every moment spent at these wonderful locations in Uttarakhand. We await eagerly for your travel diary stories and pictures and reels you'll put up on instagram after this trip.